Amy Kurtz // Kicking Sick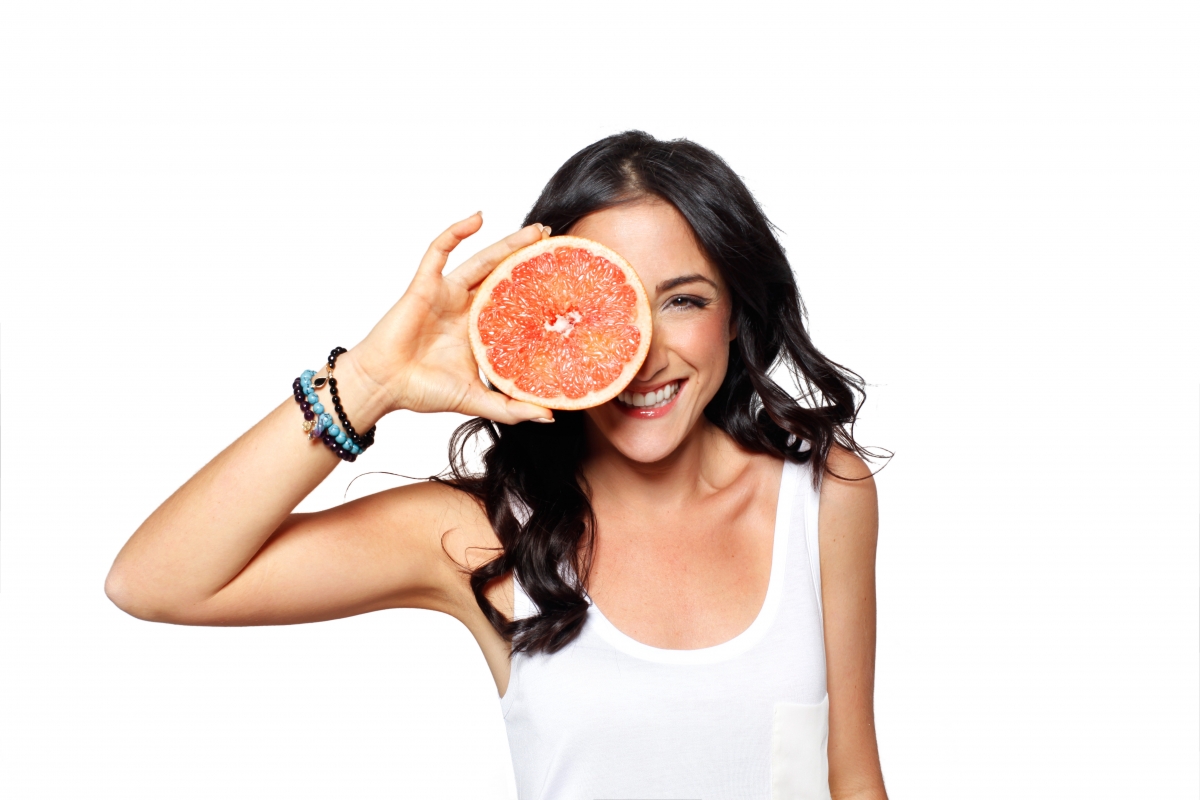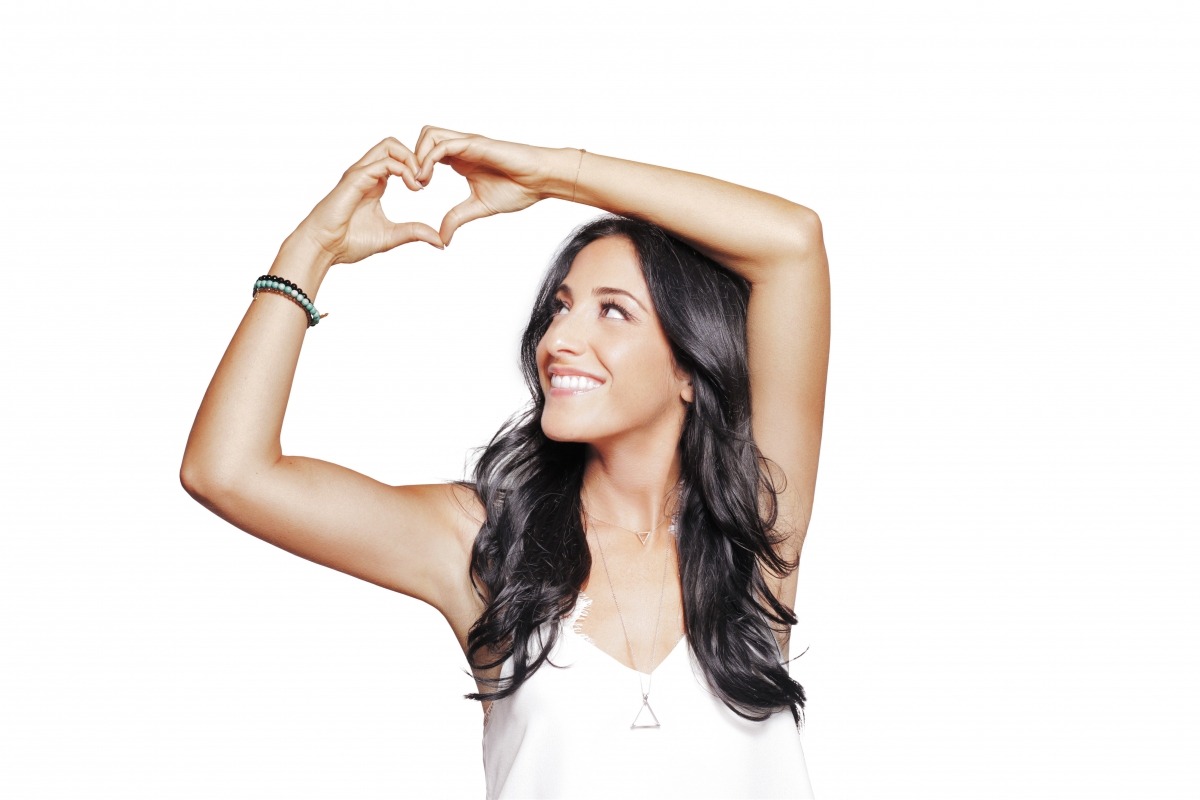 It's people like Amy Kurtz that add glittery and glowy hope into the world of chronic health conditions. She documents her path from illness to "Glow Warrior" in her new book Kicking Sick, featuring insights from many admiring individuals such as Mark Hyman, Elena Brower, and our own glow girl Tara. Starting in her mid-teens with confusing, crippling, and chronic illnesses, Amy Kurtz was labeled the "sick chick." It wasn't until she took matters into her own hands and really delved deep into holistic modalities that she ultimately started to really heal herself.
She calls this growth the path of a "Glow Warrior"-- putting aside the despair that comes with chronic illness, taking charge, connecting to your inner wisdom, and building a strong support circle to shed the sickness from the inside out. She is a shining example of how this holistic approach to healing really works, and her mission is now to help people of all ages live well regardless of their health situation.
Kicking Sick also brings you essential advice from Amy's own A-team of experts—the ones crucial to her own turnaround: her personal physician Mark Hyman, gastroenterologist Gerard Mullin, endocrinologist Philip Felig, Crazy Sexy Cancer author Kris Carr, new thought leader Gabby Bernstein, and renowned yogi Elena Brower, plus many real life "glow warriors" -- including our Tara. As somehow who battles Crohn's disease, Tara offers many of her lifestyle tips and tricks on how to get in tune with your body and holistically approach chronic disease in a mindful, gentle, and loving way.
We're so honored to share Amy's incredible resource and urge anyone dealing with consistent illnesses to read it and to share it with others who might be going through the same thing. Beyond that, Kicking Sick is an overall incredible wealth of knowledge and insight into how to live a healthy and GLOWY existence.
Amy Kurtz // www. amykurtz.com
HOW THEY GLOW QUESTIONNAIRE
NAME: Amy Kurtz
NICKNAME: I like to call myself a Glow Warrior ;)
PROFESSION: Author , Health + Wellness Coach, Writer, Speaker
WHERE DID YOU GROW UP? The burbs outside of Philly
WHERE DO YOU LIVE? New York City
WHEN YOU'RE EATING HEALTHY, WHAT IS A TYPICAL… Concious, clean, and nourishing choices.
BREAKFAST: I listen to my body and make intuitive choices, so each day is different. However, my go to is usually a green juice (dark leafy greens like kale, with lemon, ginger and half a green apple) or a green smoothie. Plants are very hydrating and alkaline, and you are flooding your body with amino acids, minerals, and phytonutrients that it needs, while simultaneously being kind to your digestive system.
LUNCH: A big salad with avocado and some healthy protein or a soup. I always start with a salad, and go from there ☺
DINNER: Again, this is tricky because I don't have a "label" that describes the way I eat. I eat mostly plant based meals but don't restrict myself. I start with a big salad, (veggies for days) and either a piece of wild fish or grass fed meat if I am feeling it. I try to eat "Light to Heavy", food combine, and be kind to my container.
SNACK: I love a good organic honeycrisp apple lately. Dark Chocolate is my vice. ☺
WHAT ARE YOUR FAVORITE SPOTS/RESTAURANTS TO EAT HEALTHY? It depends what I am in the mood for….Here are some go to's: Café Clover, Butchers Daughter, The Fat Radish, The Little Beet Table, and Sweet Green (create your own!). We don't have it in NY but I have a thing for True Food (it's a long distance relationship)
WHAT IS YOUR FAVORITE INDULGENCE? Chocolate.
WHAT ARE YOUR FAVORITE SPOTS/RESTAURANTS TO INDULGE? Palma
WHAT IS THE BEST DISH YOU COOK/ YOUR FAVORITE RECIPE? I am just really embracing my love for cooking so I will have to get back to you on this. Stay tuned.
WHERE DO YOU GROCERY SHOP? Farmers Market, Lifethyme Natural Market, Health and Harmony, Whole Foods or Health Nuts.
TOP 3 ITEMS YOU ALWAYS HAVE IN YOUR KITCHEN? Organic lemons, avocado, almond butter.
WHAT IS YOUR FITNESS REGIMEN? (how often & what you do) I love movement that supports my body, which is my house, and the only place I have to live! Dance Cardio makes me a happier human, I love to box and then balance it all out with Yoga/ Pilates.
WHAT IS YOUR SKINCARE ROUTINE? (products, facials, etc) I like to think of my skincare routine as a daily ritual. I like to start the day washing my face, and end the day washing it, putting moisturizer on and taking all makeup if any off.
WHAT ARE YOUR FAVORITE MAKEUP/NATURAL BEAUTY PRODUCTS? Concious Coconut is my jam. It is all purpose and perfectly packaged. Plus it smells amazing. Kai body butter. I love Pangea Organics
IF YOU WERE STRANDED ON A DESERT ISLAND, WHAT 3 PRODUCTS WOULD YOU TAKE WITH YOU?
1. Lavender essential oil 2. Dr Bronners soap (it literally lasts forever) 3. A yoga mat
WHAT PROFESSIONAL BEAUTY/HEALTH/FITNESS/SPIRITUAL GURUS DO YOU SWEAR BY? Elena Brower, Thom Knoles
TOP 3 FAVORITE SONGS?
1. Stir it Up Bob Marley 2. Beyonce- all of it, all day, all the time. 3. The Roots- same as above.
MOST-WATCHED MOVIE? Dirty Dancing? It was impossible to write that without a question mark.
MOST LIFE-CHANGING BOOK? Crazy Sexy Cancer Survivor
FAVORITE SHOPS/BOUTIQUES? ABC Carpet and Home in NYC. Most beautiful store you ever did see.
COOLEST PLACE YOU'VE EVER VISITED? I love Israel. It is magical.
WHAT IS THE BEST GIFT YOU'VE EVER RECEIVED? The day that my book came out, the arrow I had worn through my whole battle with chronic illness BROKE. As if it were a mala. The next week, my boyfriend gave me a diamond one to represent the "glow warrior" which is what I refer to as someone who glows from the inside out and has risen above something difficult and painful, and made it something transformative for their life.
MOST PROFOUND HEALING EXPERIENCE YOU'VE EVER HAD? Writing my book helped me heal in the most beautiful way.
WHAT IS THE BIGGEST LEARNING EXPERIENCE YOU'VE HAD TO FACE AND WHAT DID YOU TAKE AWAY FROM IT? Facing chronic illness as a 14 year old through my young adult life has been like climbing to the top of a hill. The learning in this was that my physical body is only a part of who I am, just like my hand is only a part of my arm. When I began to embrace the idea that my diagnoses and my physical body needed the rest of me to properly heal, my whole life shifted into new territory.
DESCRIBE YOUR PERFECT DAY. A meditation at sunrise on the beach somewhere quiet and peaceful with the water glimmering in the sunlight. Sun drenched white sand, and bright bright water. A long walk with some green juice. A good workout. A great book. Healthy meals. A lot of peace and queit and then some great company with kindred souls and good giggles. Watching the sunset. And then the stars. Maybe some dancing. There is definitely a hammock involved there somewhere. Sounds perfect to me.
WHAT IS YOUR MOST VALUABLE GLOW TIP/SECRET? Self Care is Health Care. Self care rituals are the bedrock of my lifestyle and they make you a happier, healthier, glowier, more connected human. An attitude of gratitude helps you glow from the inside out too.
FAVORITE QUOTE? "You have to feel it to heal it"
WHAT ARE YOU GRATEFUL FOR? I am grateful to breathe, for meditation, for my experiences, for my community, for the ability to move my body with ease every day, for my man, for love, and for the ability to share my mission on here :)
WHAT MAKES YOU GLOW? Taking good care of myself and being a kind friend to myself. My self care rituals. An attitude of gratitude. Daily Meditation, sunshine, spending time with people who feed my soul, being a student and learning from healers and wise teachers. Nourishing my body well. Moving with ease. And, talking to Glow Warriors (like Tara).