Jac and Thom Photography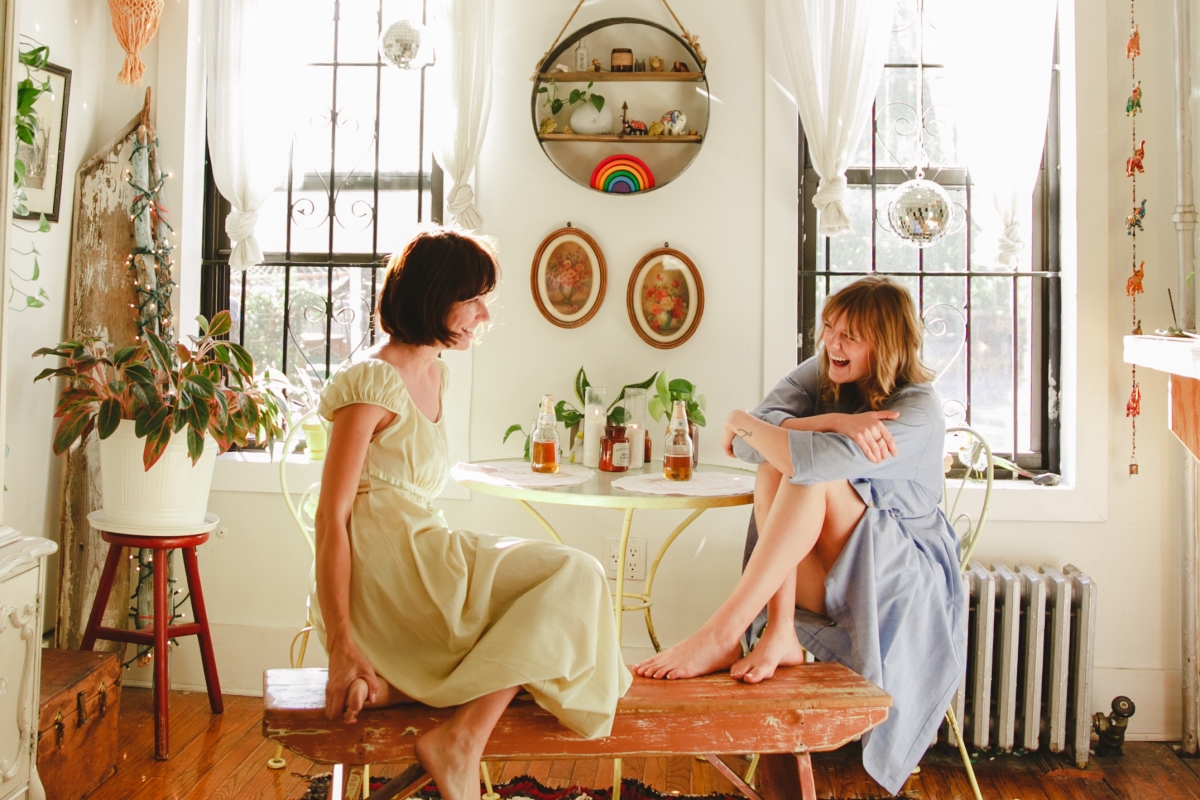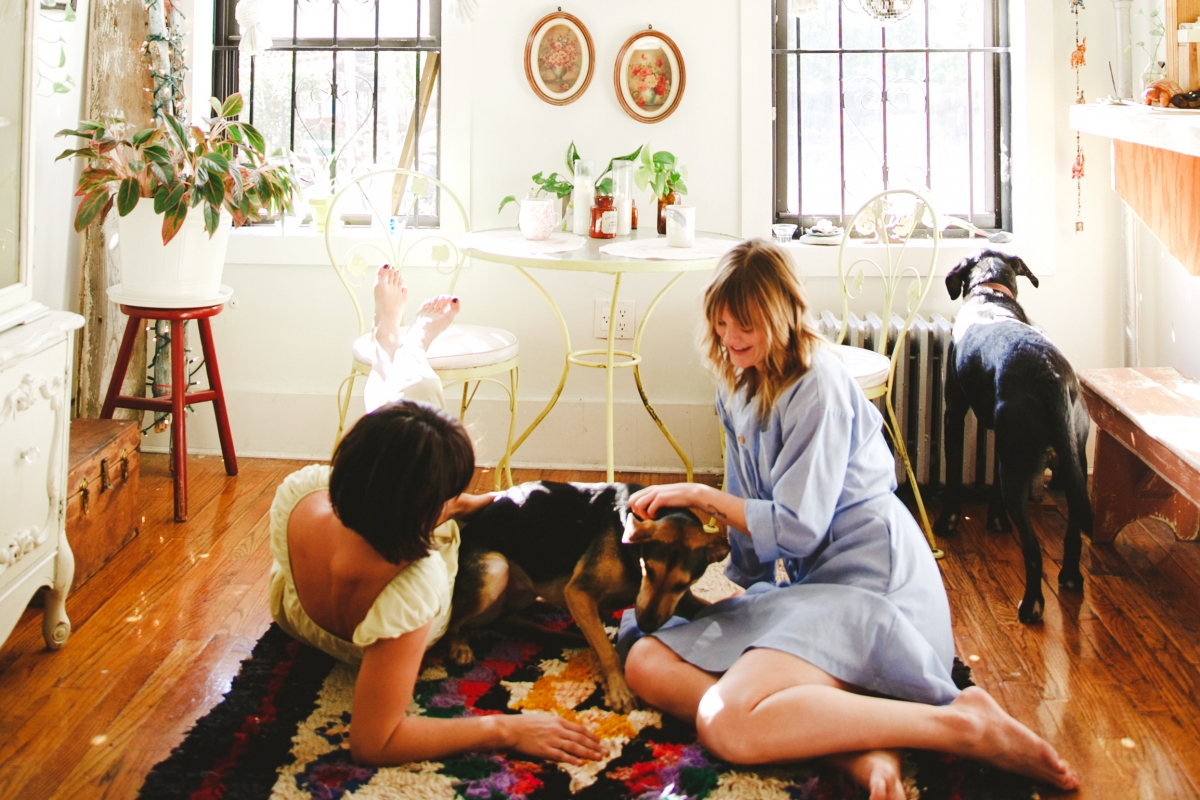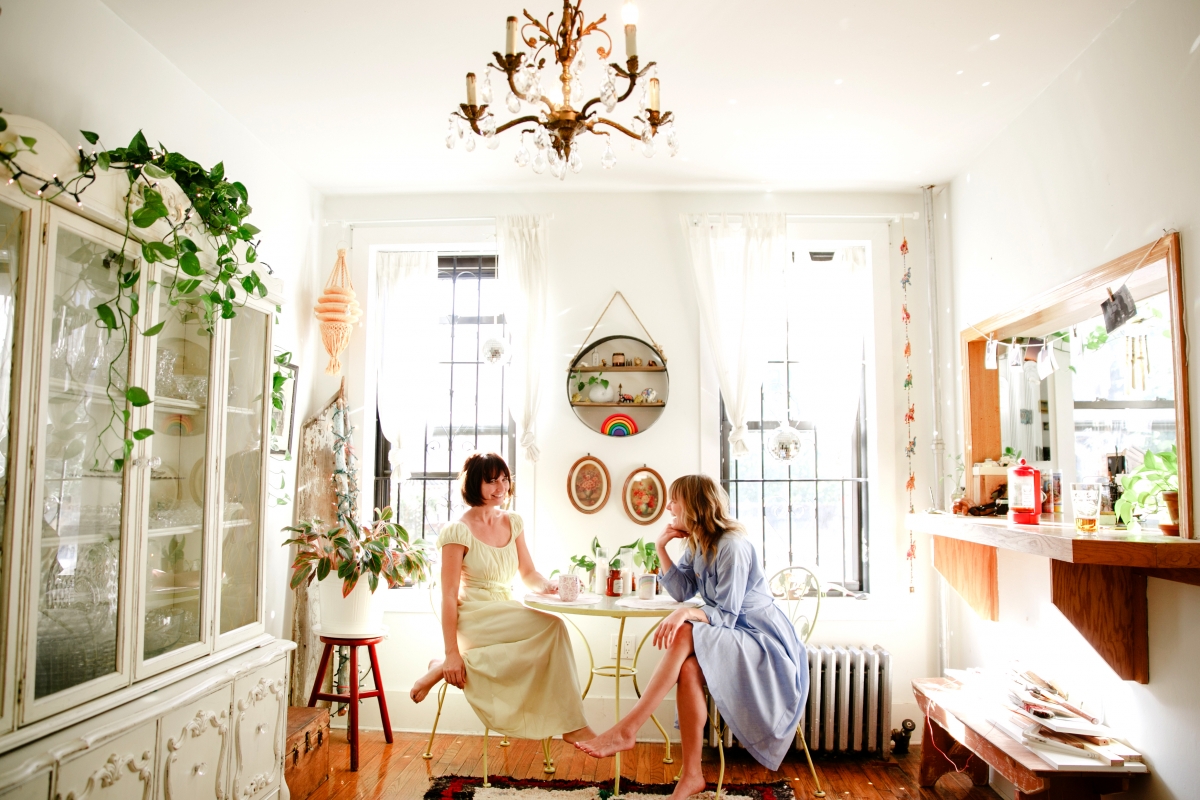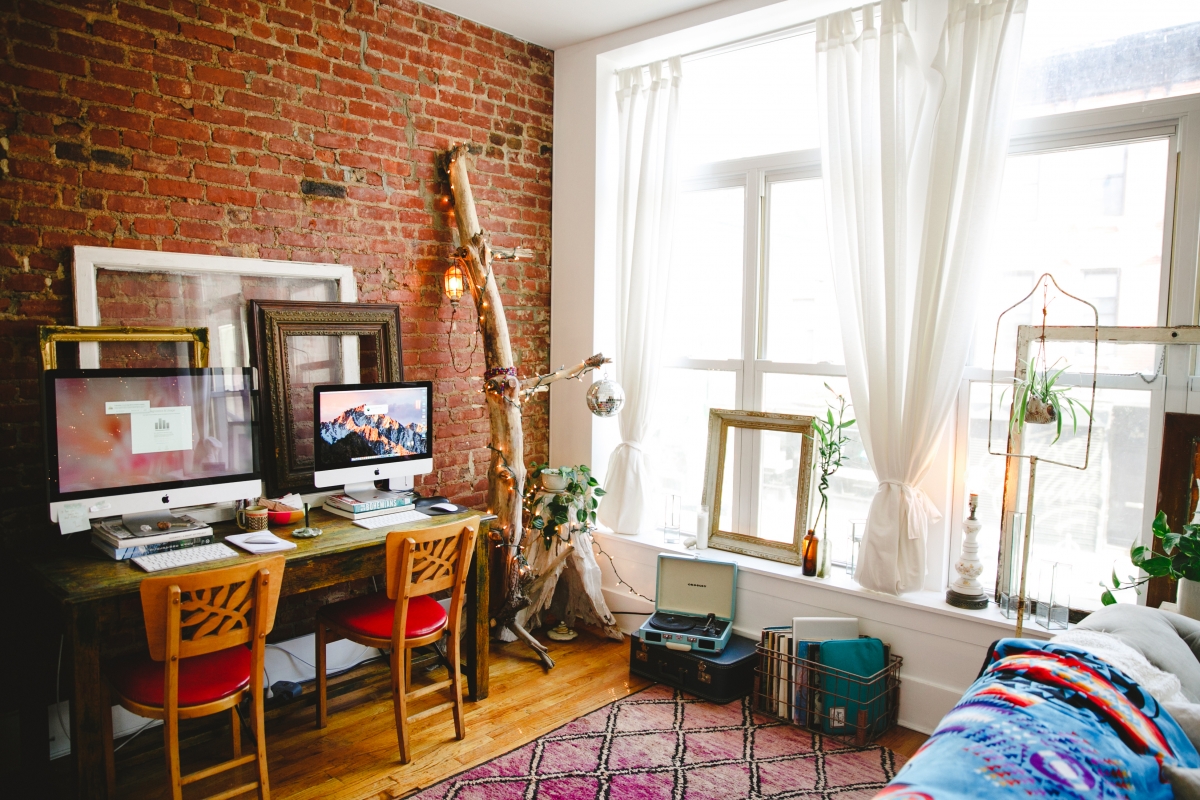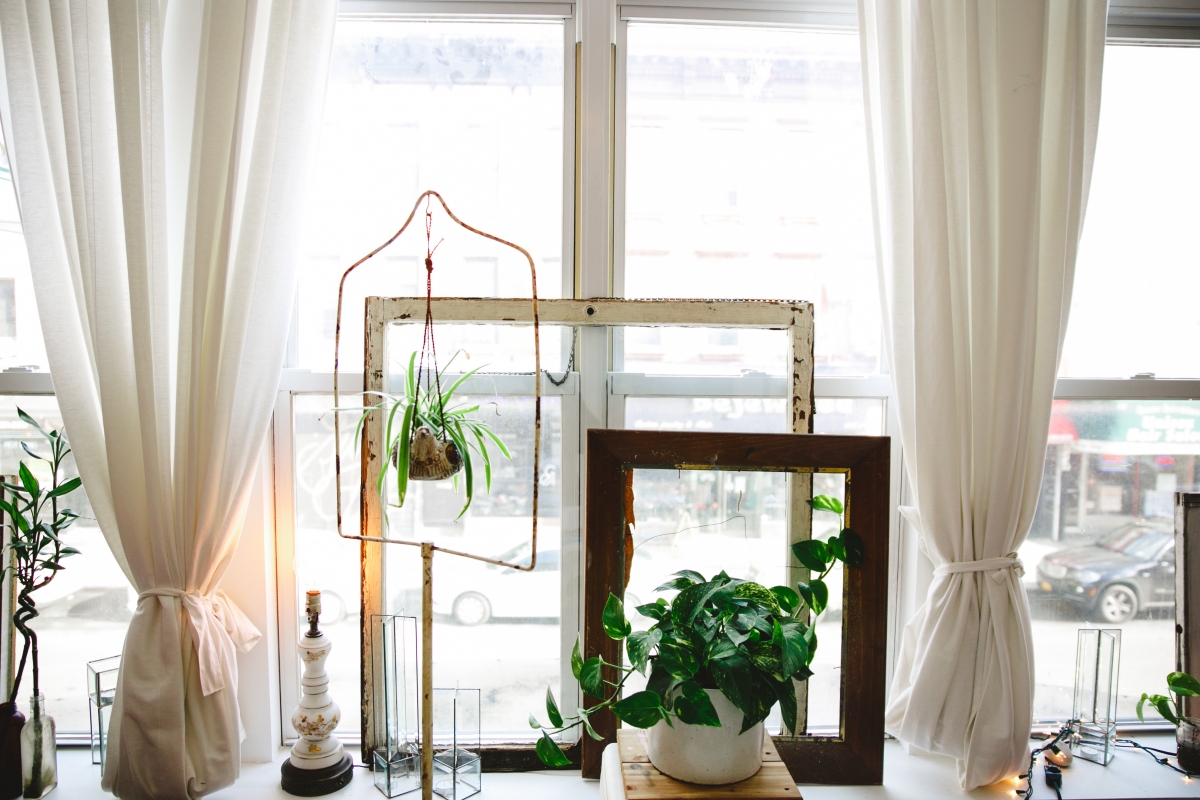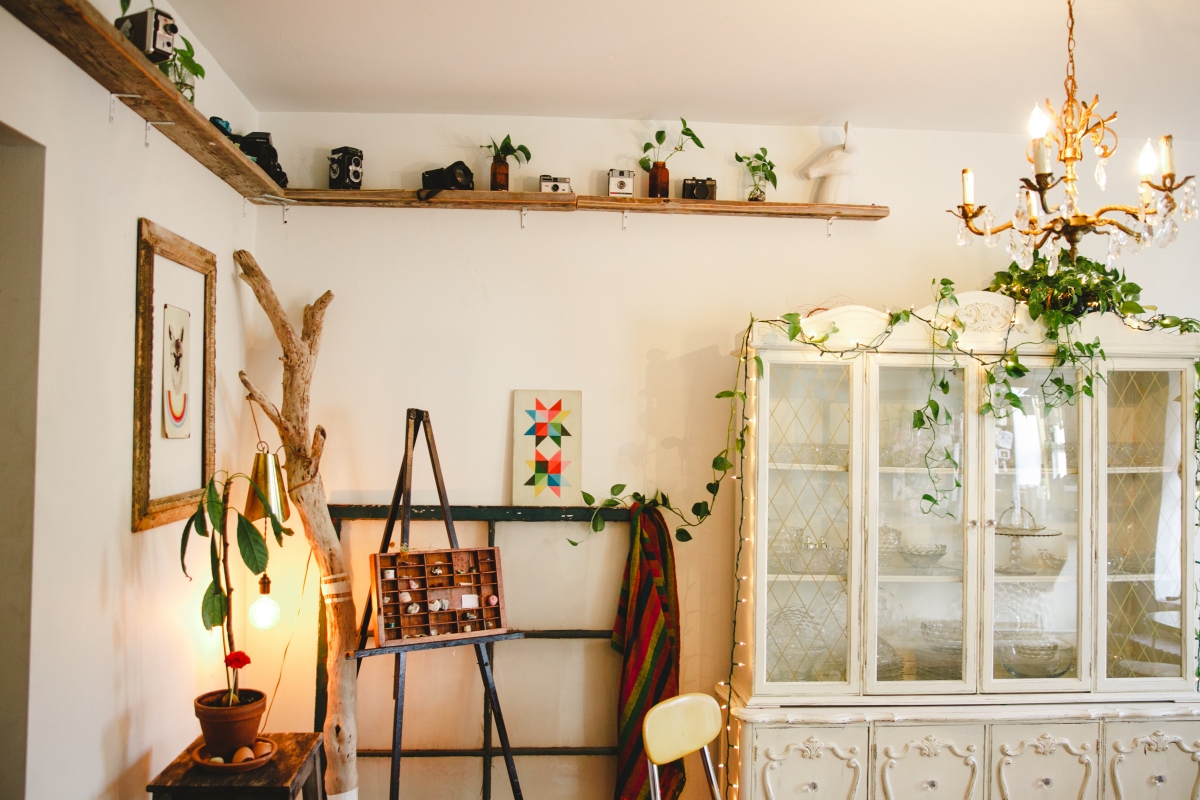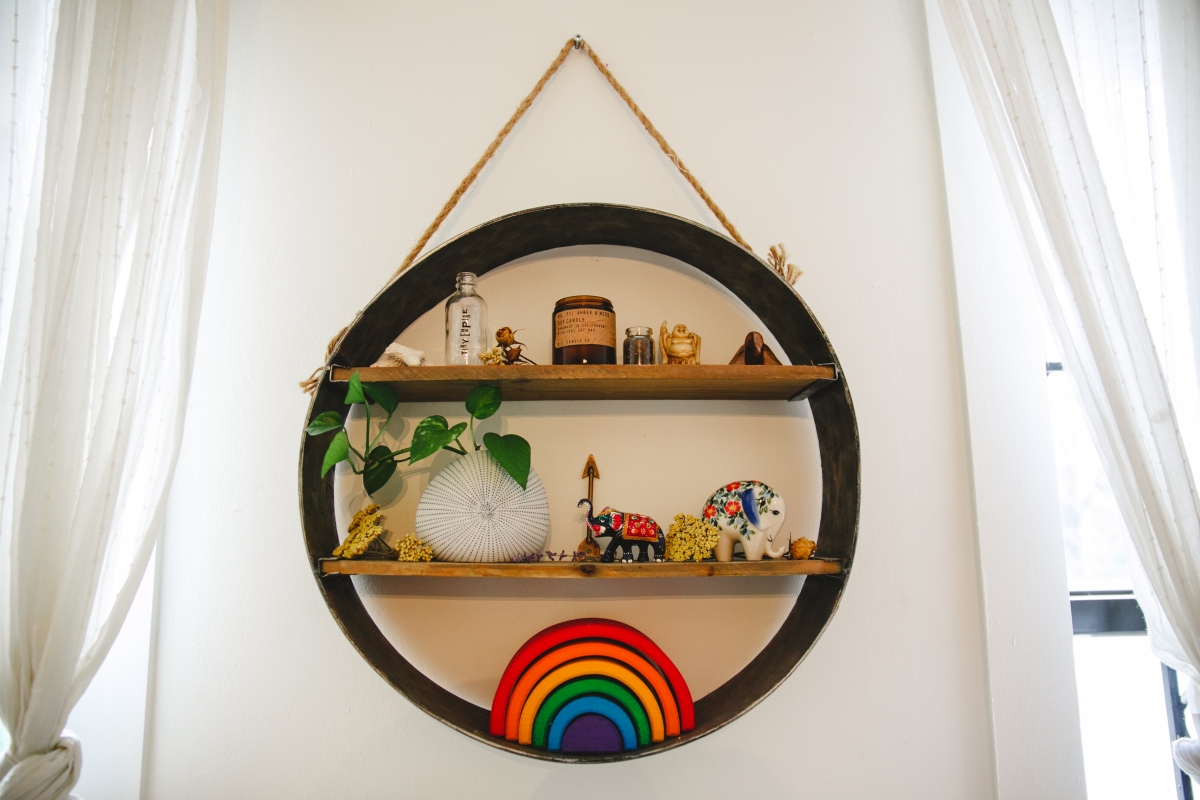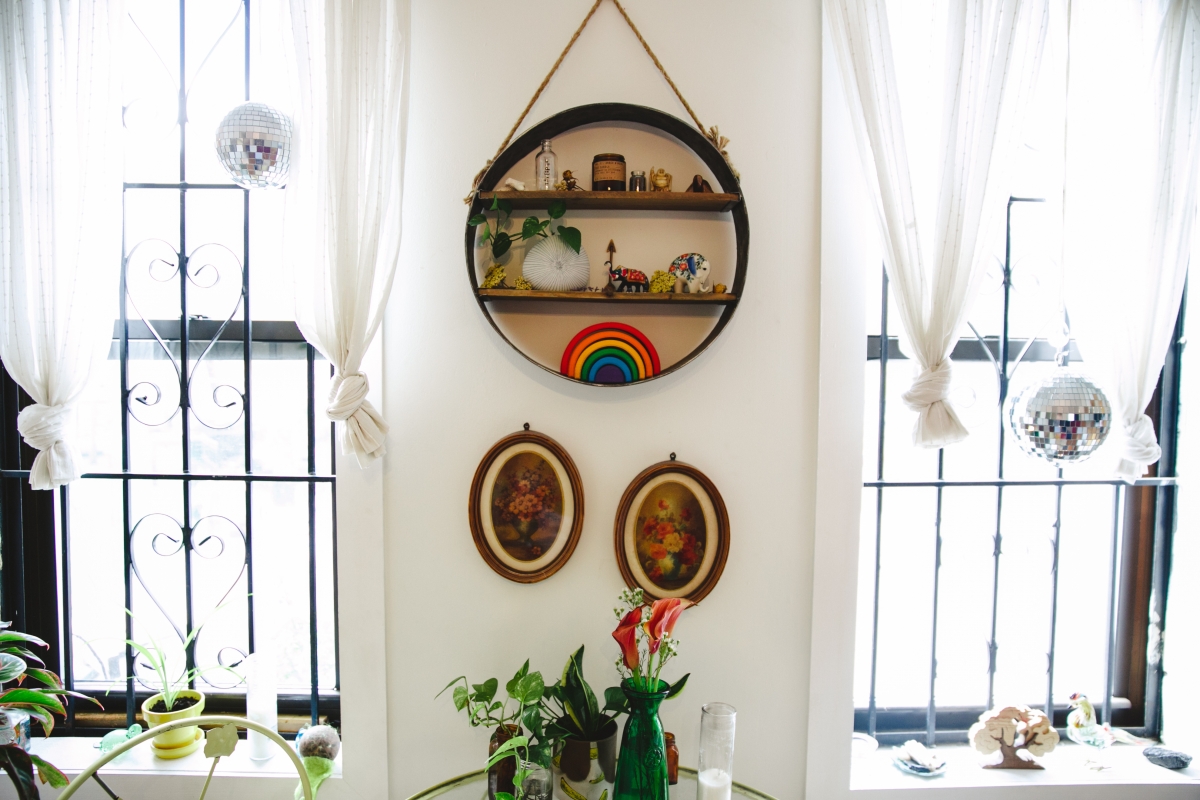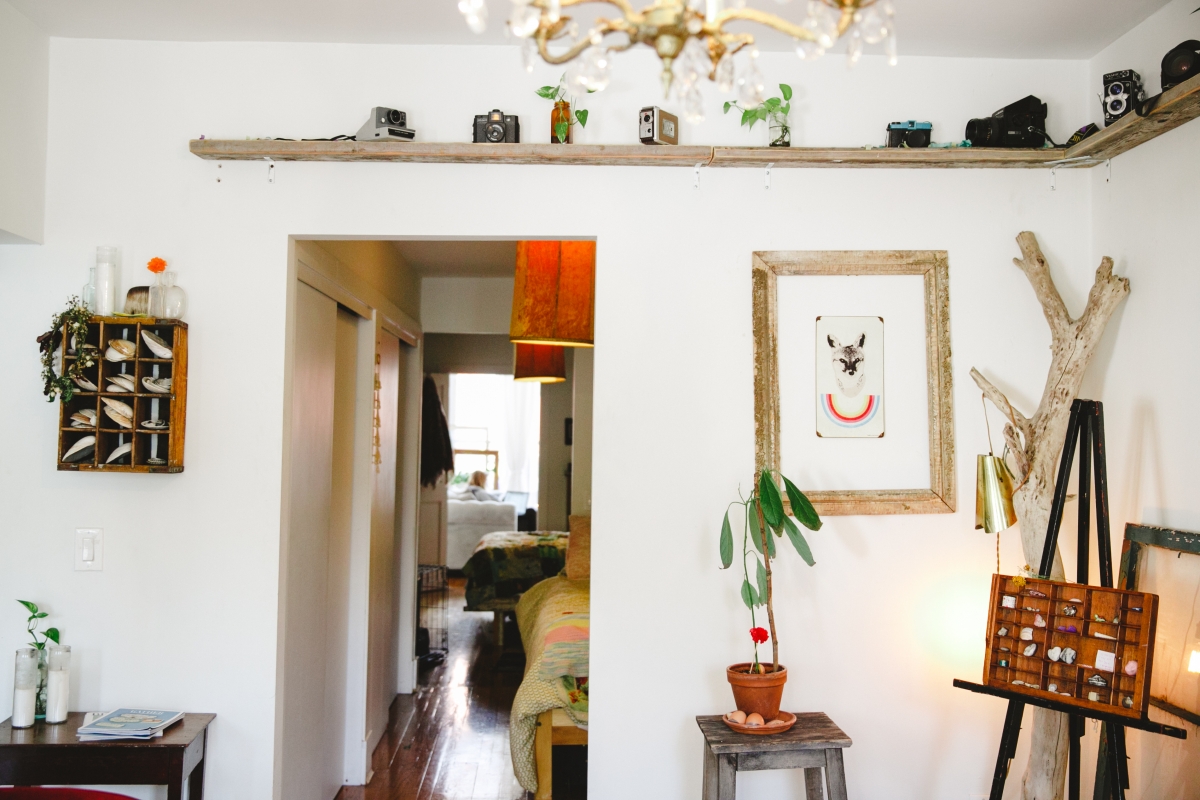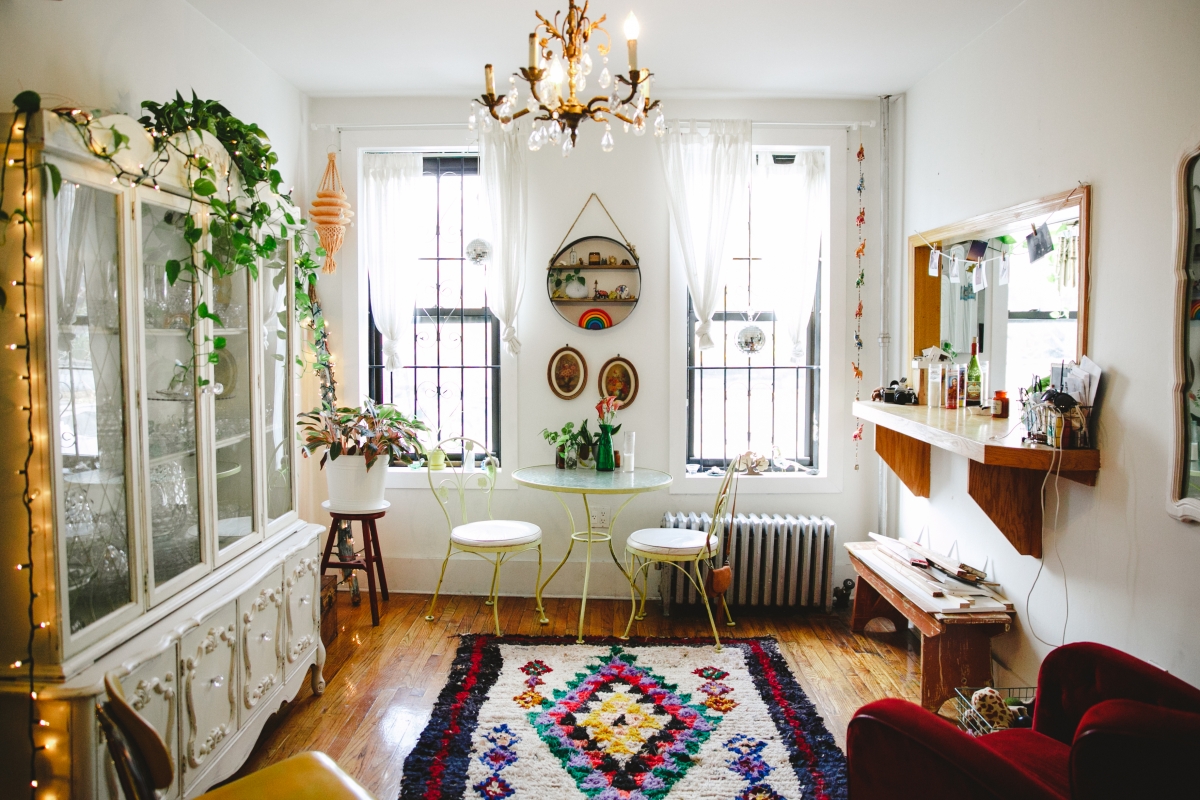 Jacquelyn Pierson and Katie Thomas, AKA JAC and THOM are the glowiest power duo who can make all your wedding photo fantasies into a reality. These two are not only uber-talented photographers, they also have the best energy and are sure to add a layer of good vibes to your special day.
Choosing your wedding photographer is a huge decision, as you will look back on these treasured memories for years to come. Jessie got married in October and used Jac and Thom as her wedding photographers and truly could not have been happier. The two of them have a way of calming you down and pumping you up at the same time. They are vibrant, cool, sweet, down to earth and are simply girls that you want to be friends with. Katie doubles as a stylist so she can even help with any last minute dress mis-haps, which can be a savior!
Jac and Thom live together in the dreamiest Brooklyn abode. These two do everything together and make a fabulous team. Peep their questionnaire and take a look into their beautiful home.
www.jacandthom.com // hello@jacandthom.com
HOW THEY GLOW QUESTIONNAIRE
NAME: Jacquelyne Pierson and Katie Thomas
NICKNAME: Judy and Liza, Jac and Thom, JUDITH and E-LIZA-BETH- When we're s'mad. :)
PROFESSION: Photographers
WHERE DID YOU GROW UP? JAC: Born in Florida, grew up all over KT: Southern California/ Colorado
WHERE DO YOU LIVE? BROOKLYN, BABY!
WHEN YOU'RE EATING HEALTHY, WHAT IS A TYPICAL…
BREAKFAST: Eggs, Annie's Black Beans, avocado, greens and a mix of veggies depending on what we find at the farmer's market
LUNCH: Homemade veggie soup or salad
DINNER: We love making wild coconut rice, some greens and a light, grilled fish.
SNACK: Pizza :)
WHAT ARE YOUR FAVORITE SPOTS/RESTAURANTS TO EAT HEALTHY? Our kitchen- when we go out, we go all out
WHAT IS YOUR FAVORITE INDULGENCE? Ovenly- amazing vegan bakery right by our favorite place to walk the pups and catch a view of Manhattan (Transmitter Park)
WHAT ARE YOUR FAVORITE SPOTS/RESTAURANTS TO INDULGE? Achille's Heel- All around heart is full, so is stomach experience- our absolute favorite The Smile- Magical, beautiful little warm cave in SoHo with SUCH GOOD FOOD Blue Hill at Stone Barns- Life changing, spectacular on all levels Amami- Ramen is good for the soul Phoenicia Diner in The Catskills- If it wasn't so far away we would eat there every. single. day.
WHAT WOULD BE YOUR LAST MEAL ON EARTH? JAC: A banana with coconut peanut butter KT: My Dad's Shrimp Scampi
WHAT IS THE BEST DISH YOU COOK/ YOUR FAVORITE RECIPE? JAC: I make a really good crispy Thai tofu bowl KT: I make a pretty mean roasted chicken
WHERE DO YOU GROCERY SHOP? Farmer's Market/Whole Foods combo
TOP 3 ITEMS YOU ALWAYS HAVE IN YOUR KITCHEN?
1. Avocado Oil 2. Shaquanda's Hot Pepper Sauce 3. Hard boiled eggs
WHAT IS YOUR FITNESS REGIMEN? (how often & what you do) We walk the dogs a few times a day, go to yoga and run. Not gonna lie, we count commuting all over Brooklyn and Manhattan every day as a little workout too. Take the stairs as often as possible.
WHAT ARE YOUR FAVORITE MAKEUP/NATURAL BEAUTY PRODUCTS? French Girl Organic's Facial Oil Elixir, Shiva Rose Glow Face Balm, First Aid Beauty Facial Cleanser and Ultra Repair Face Moisturizer, Benefit They're Real Mascara, and Cavern New York Atrium Fragrance Oil.
IF YOU WERE STRANDED ON A DESERT ISLAND, WHAT 3 PRODUCTS WOULD YOU TAKE WITH YOU?
1. The dogs 2. The Jambox 3. Wine
WHAT PROFESSIONAL BEAUTY/HEALTH/FITNESS/SPIRITUAL GURUS DO YOU SWEAR BY? Oprah // Maha Rose Healing Center // New Love City Yoga
TOP 3 FAVORITE SONGS?
1. Our House- Crosby, Stills, Nash and Young, we changed the lyrics to two dogs in the yard 2. New York- Frank Sinatra or Liza Minnelli depending on the situation 3. Dance Yourself Clean- LCD Sound System, we listen to it before shoots to get our groove going
MOST-WATCHED MOVIE? Can we change this to show? We have to. We're going to. GIRLS. We have watched and re-watched and laughed and cried and when they shoot in our neighborhood we get butterflies thinking about how much we love everything that the show is.
MOST LIFE-CHANGING BOOK? JAC: Erotic Ambiguities: The Female Nude in Art by Helen McDonald KT: The Third Plate by Dan Barber
FAVORITE SHOPS/BOUTIQUES? NY: Catbird, Sprout Home, Homecoming, Warm, Burson and Reynolds, No. 6 Store, Lovely Bride, Impossible Project CA: The Perish Trust, General Store, Shop Super Simple, Loho Bride
COOLEST PLACE YOU'VE EVER VISITED? JAC: Nosara, Costa Rica for a life changing yoga retreat KT: Big Sur- that place makes my heart sing
FAVORITE HOTELS? The William Vale Wythe Hotel Ace Hotel
WHAT IS THE BEST GIFT YOU'VE EVER RECEIVED? JAC: Katie KT: My sister made me a wooden wishing box in school. She got a C on her project because the guidelines were to have an openable box with hinges. But she gave me exactly what she intended to: a beautiful wooden box with an organic notch hole in which you can place your wish inside of and wait for it to come true. She amazes me. And Jacquelyne.
MOST PROFOUND HEALING EXPERIENCE YOU'VE EVER HAD? We are living together, started a business together, have grown more than ever and feel more alive, strong and determined because of heartbreak and loss. Friendship is a cure-all! Believing in yourself is key.
WHO ARE YOUR MOST TRUSTED HEALERS? Strength, patience and time
DESCRIBE YOUR PERFECT DAY. Wake up and walk the dogs Make breakfast while listening to Father John Misty Run into every friend we have ever had and start a parade Go swimming in the ocean Eat dinner at Achille's Heel Dance our faces off at Good Room to disco ALL NIGHT LONG
WHAT IS YOUR MOST VALUABLE GLOW TIP/SECRET?? If you feel like twirling, twirl.
FAVORITE QUOTE? "I love you, keep going." - Emily Shapiro, New Love City
WHAT ARE YOU GRATEFUL FOR? The people we love and the places we go
WHAT MAKES YOU GLOW? Our ideas coming to fruition, home, travel, food and dancing.