KOLLO // Nicole Dean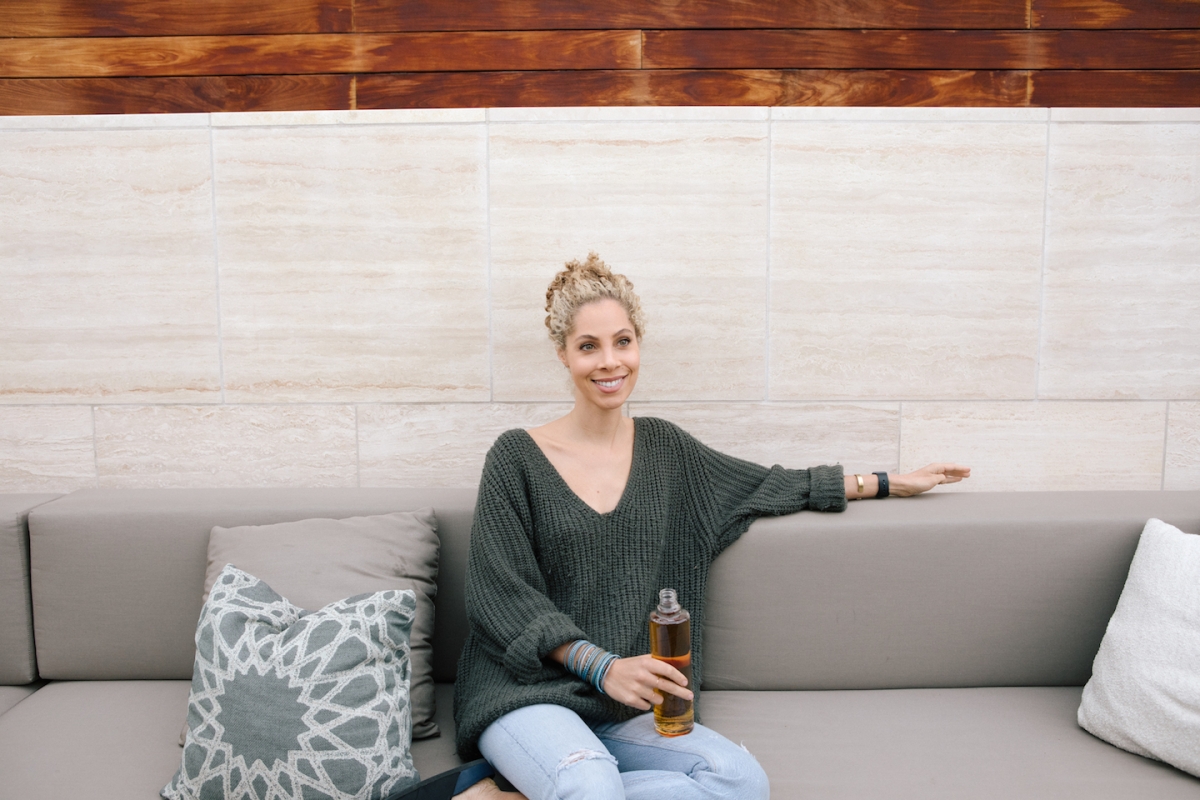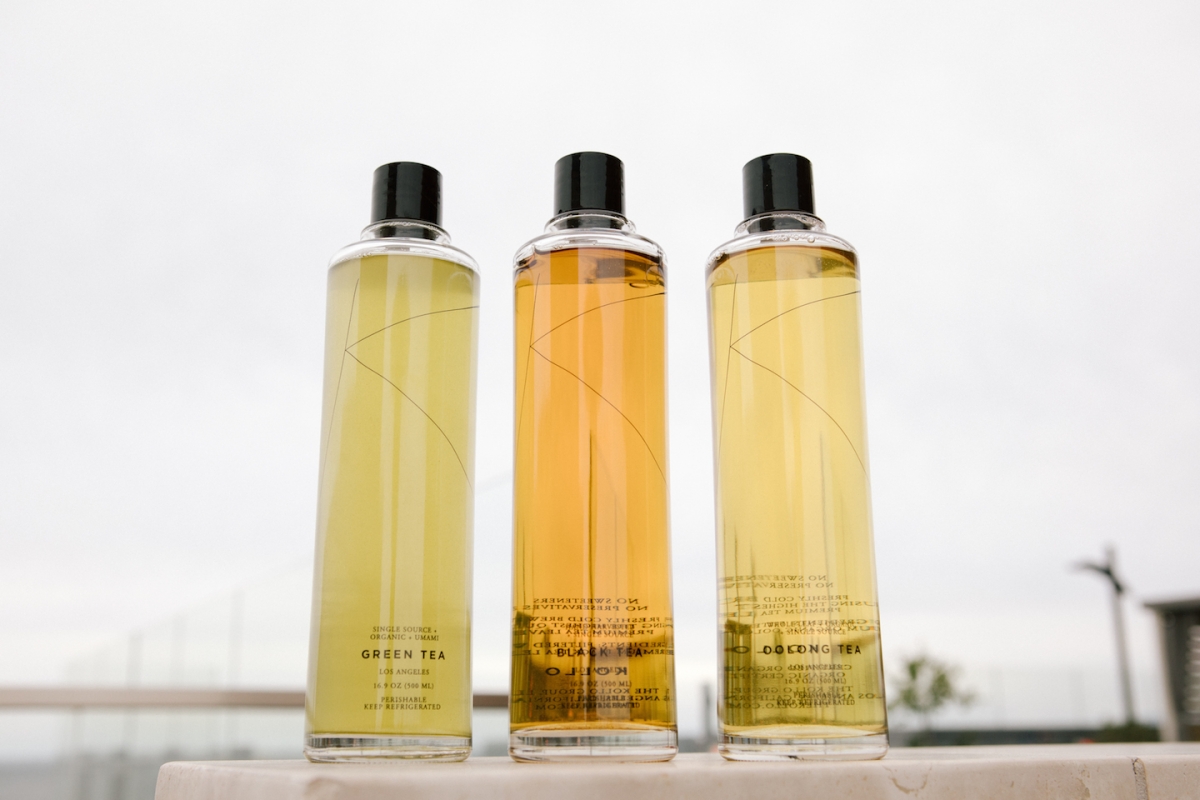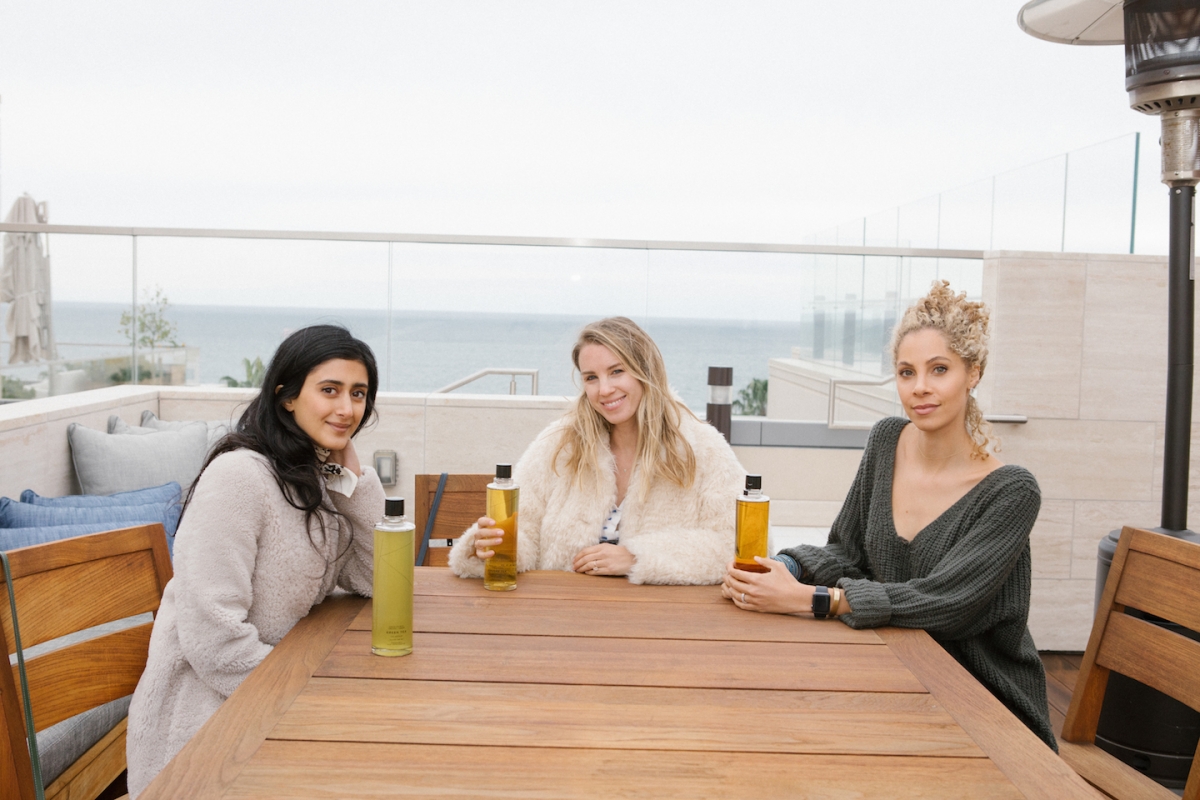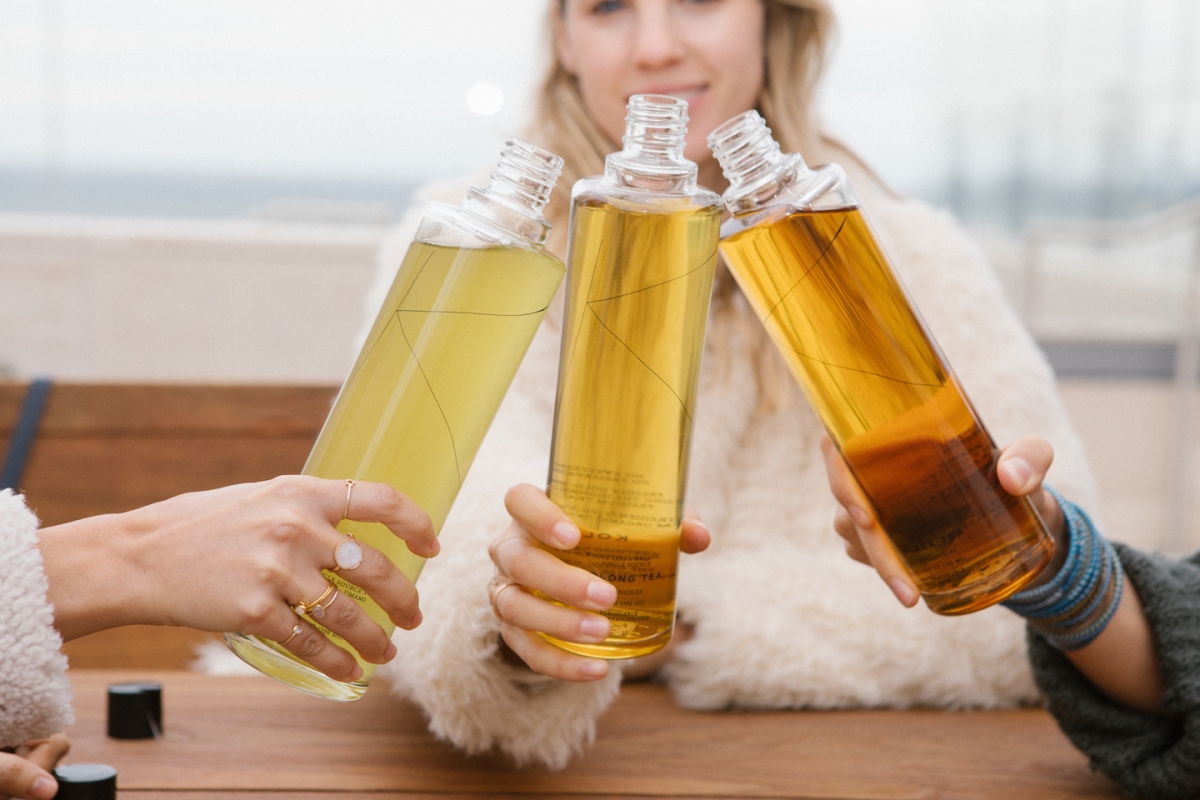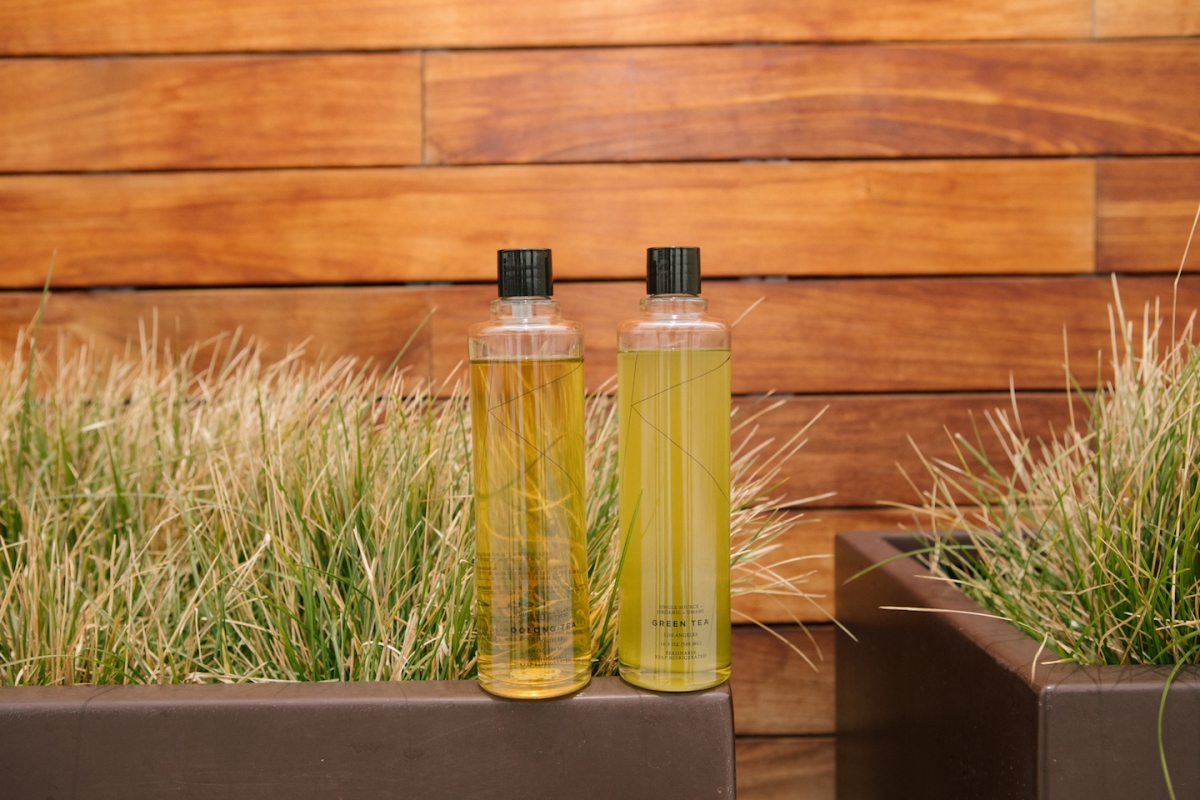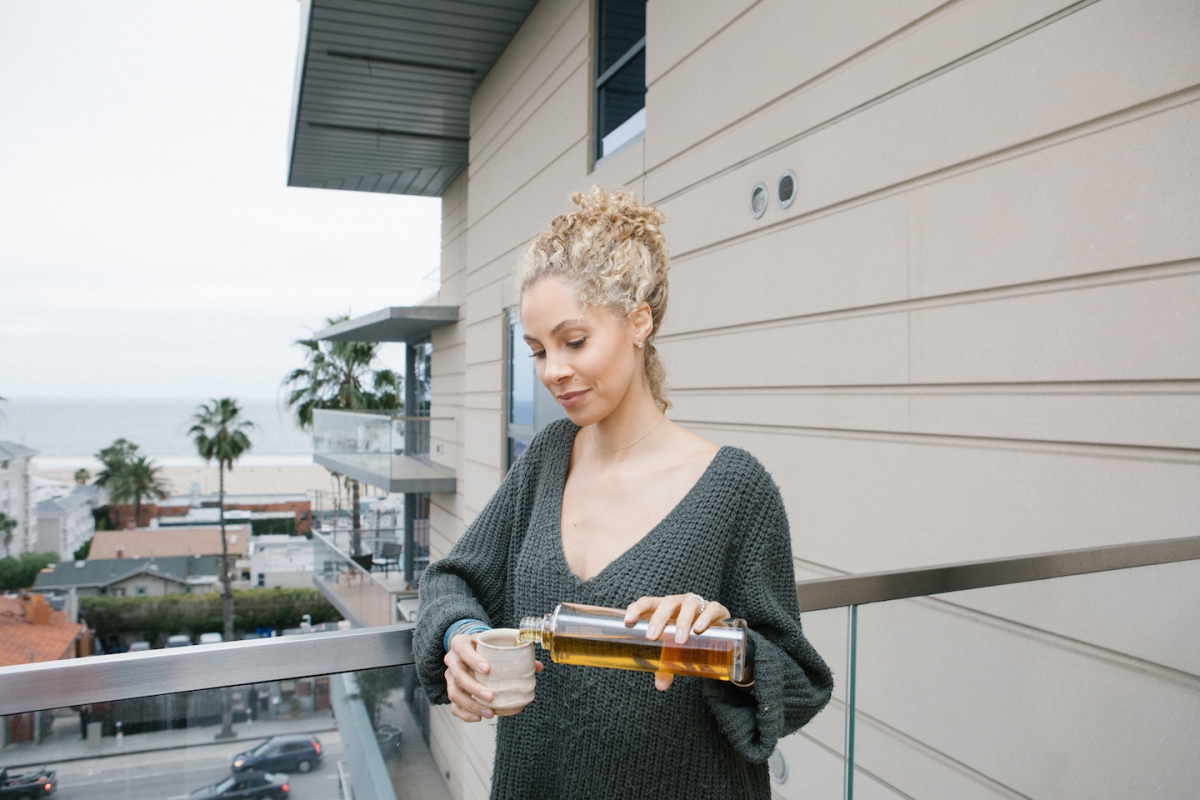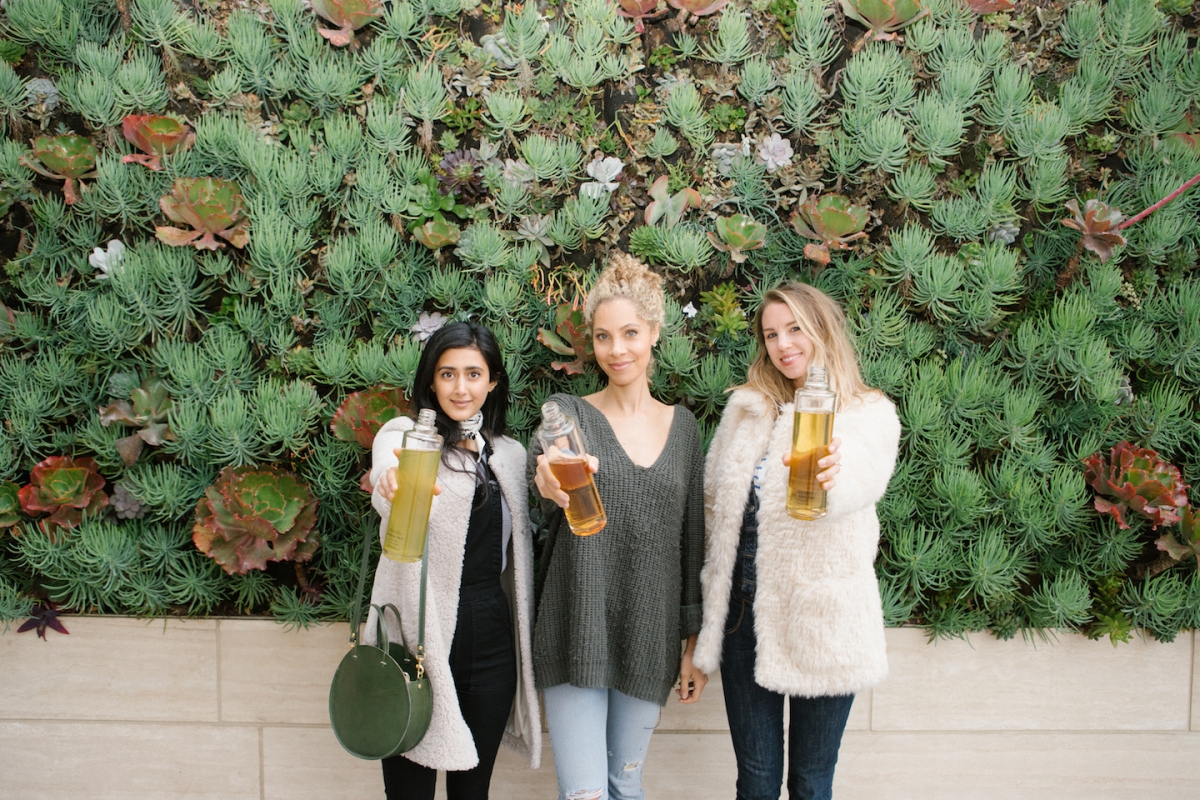 Founded in Los Angeles, KOLLO offers a thoughtfully curated and unprecedented collection of top of the line freshly bottled brewed tea. Nicole Dean, the brilliant #glowbabe and founder, invited us into her lovely beachfront home for an iced tea hang. KOLLO is an iced tea company like no other, raising the bar for what we have preeviously thought of iced tea. Each elegant and sleek bottle should be savoured and enjoyed mindfully as to fully appreciate the luxurious, bold taste of the freshly brewed, high-quality tea leaves.
"KOLLO teas are brewed from skillfully cultivated and consciously farmed, whole, fresh, single-source seasonal tea leaves each hand-selected for their unique flavor profile. The twenty-four hour, small batch brewing technique ensures maximum sensory benefits are conserved without the addition of preservatives, flavorings, or sweeteners."
There are three delicious and equally crave-able offerings in the collection -- Green, Oolong and Black. They are all caffeinated and will likely become your healthy morning addiction if you give them a try. And trust us, you will want to keep your KOLLO bottles to repurpose-- they are just way too beautiful to throw away.
Founder Nicole Dean grew up in the Midwest until moving to Southern California for college in 2001. She studied biology with the intention of becoming a physician, was accepted into medical school, but dropped out a year into the program.
"Wanting to stay in science, I got my Masters in Healthcare Administration and began working for a small biotechnology company in San Diego. A few years later I went back to school to get my MBA (I love school as you can tell), after which I quit my job and moved to LA. While looking for a new job in tech, I started developing a bottled tea as a side project due to the fact that I could not find any high-end, glass bottled, unsweetened tea without preservatives. I had no idea it would progress into my career, but KOLLO was launched in 2014 and is now of course my full-time focus."
KOLLO teas are currently sold in Los Angeles at Erewhon stores, Freds (Barneys New York), Matthew Kenny (Neiman Marcus) and Farmshop in Brentwood.
HOW THEY GLOW QUESTIONNAIRE
NAME: Nicole Dean Tadman
NICKNAME: Nic
PROFESSION: Businesswoman/Founder and CEO of KOLLO
WHERE DID YOU GROW UP? I grew up in the Midwest, primarily Chicago, and earlier in life Kalamazoo, Michigan. Yes Kalamazoo is a real place! I have been in Southern California now for 16 years!
WHERE DO YOU LIVE? Santa Monica, CA
WHEN YOU'RE EATING HEALTHY, WHAT IS A TYPICAL…
BREAKFAST: KOLLO cold-brew tea (every single day for the past 2 years), oatmeal with blueberries
LUNCH: Lots of poke bowls from Mainland Poke
DINNER: My British husband is such a lovely cook, so he will whip up a traditional British roast or a gluten-free bolognese
SNACK: Dill pickles. My #1 snack food from the day I was born! McClure's are my favorite brand
WHAT ARE YOUR FAVORITE SPOTS/RESTAURANTS TO EAT HEALTHY? Erewhon never fails me
WHAT IS YOUR FAVORITE INDULGENCE? Red wine
WHAT ARE YOUR FAVORITE SPOTS/RESTAURANTS TO INDULGE? I go to Cora's Coffee Shoppe for breakfast about 5 times a week for their huevos rancheros. My true indulgence would be Italian at Gorgio Baldi or Via Veneto in Santa Monica
WHAT WOULD BE YOUR LAST MEAL ON EARTH? A bottle of Borolo red wine, spaghetti bottarga. I have never really been into desserts strangely
WHAT IS THE BEST DISH YOU COOK/ YOUR FAVORITE RECIPE? My husband would laugh at this question because cooking makes me so stressed out, but he did recently compliment me on veggie spring rolls. I also make a hell of a tabouli
WHERE DO YOU GROCERY SHOP? Erewhon and Gelson's. Instacart delivery service saves my life
TOP 3 ITEMS YOU ALWAYS HAVE IN YOUR KITCHEN? KOLLO Tea, pickles, berries
WHAT IS YOUR FITNESS REGIMEN? I work out with a trainer two times a week at an amazing gym called Heart and Hustle. I also love the online TMAC Fitness workouts by local trainer Todd McCullogh. They are amazing because they are only 20 minutes, and you do not need any equipment. Ideal for hotel room workouts when traveling.
WHAT IS YOUR SKINCARE ROUTINE? I very rarely do facials, but Candice at Skin Deep Beverly Hills is the only woman I trust my face to. Otherwise, I have used Cetaphil cleaner and Neutrogena moisturizer for as long as I can remember. I love trying new products, but I always return to the tried and true staples of my youth
WHAT IS YOUR SELF-CARE ROUTINE? I feel best when I am well-rested (8 hours is ideal), well-fed and productive. Mornings are my favorite part of the day, so I try to get most of my work out of the way early, work out, and get to bed at a decent hour. I make tons and tons of lists so that I can free up mental and emotional space
WHAT ARE YOUR FAVORITE MAKEUP/NATURAL BEAUTY PRODUCTS? I love Osea algae oils for my body. I tend to have dry skin and I just love the glow it gives. I have also recently started using Coola natural sunscreens, which smell like a dream and work extremely well
IF YOU WERE STRANDED ON A DESERT ISLAND, WHAT 3 PRODUCTS WOULD YOU TAKE WITH YOU? Burt's Bees Honey lip balm, coconut oil, and Kerestase hair conditioner
TOP 3 FAVORITE SONGS?
1. You Got Me by The Roots 2. Novacane by Frank Ocean 3. Flashback by Calvin Harris
MOST-WATCHED MOVIE? Babe Pig in the City! It's the second Babe movie and I think it is adorable and visually stunning
MOST LIFE-CHANGING BOOK? Stumbling on Happiness by Daniel Gilbert and The Power of Intention by Wayne Dyer
FAVORITE SHOPS/BOUTIQUES? In Los Angeles, I love Just One Eye and Barney's of course
COOLEST PLACE YOU'VE EVER VISITED? Tokyo, Japan
FAVORITE HOTELS? Beverly Hills Hotel and Park Hyatt Tokyo
WHAT IS THE BEST GIFT YOU'VE EVER RECEIVED? My rescue dogs Ian and Gordon. Owning animals has fundamentally changed me as a person. I am more tolerant, loving and kind
MOST PROFOUND HEALING EXPERIENCE YOU'VE EVER HAD? Visiting Kyoto, Japan opened my eyes to the feeling of being in nature and the connection that we all have to eachother. It was also a poignant time in my life in that the experience helped me develop the essence of my business
WHO ARE YOUR MOST TRUSTED HEALERS? My mother and father
WHAT IS THE BIGGEST LEARNING EXPERIENCE YOU'VE HAD TO FACE AND WHAT DID YOU TAKE AWAY FROM IT? Making the decision to drop out of medical school was truly the beginning of moving incrementally closer to the life I wanted. It would be several years thereafter before I came to a place where I felt calm and focused, but it was the turning point definitely. My personal take away, is that you WILL figure it out. The important part is to not become paralyzed by the fear of the unknown and trust the process.
DESCRIBE YOUR PERFECT DAY. Wake up with my husband in Santa Monica, have a bottle of tea, walk my dogs along the beach, work out, work on my business, and have a relaxing dinner with my family
WHAT IS YOUR MOST VALUABLE GLOW TIP/SECRET? Value your physical and mental health above all and be helpful, kind and joyous to others
FAVORITE QUOTE? "This too shall pass" it rings true on so many levels
WHAT ARE YOU GRATEFUL FOR? My health, my family, and feeling comfortable in my own skin
WHAT MAKES YOU GLOW? The future. I feel like I am just getting started!
Photography by: Emily Knecht