Cold & Thirsty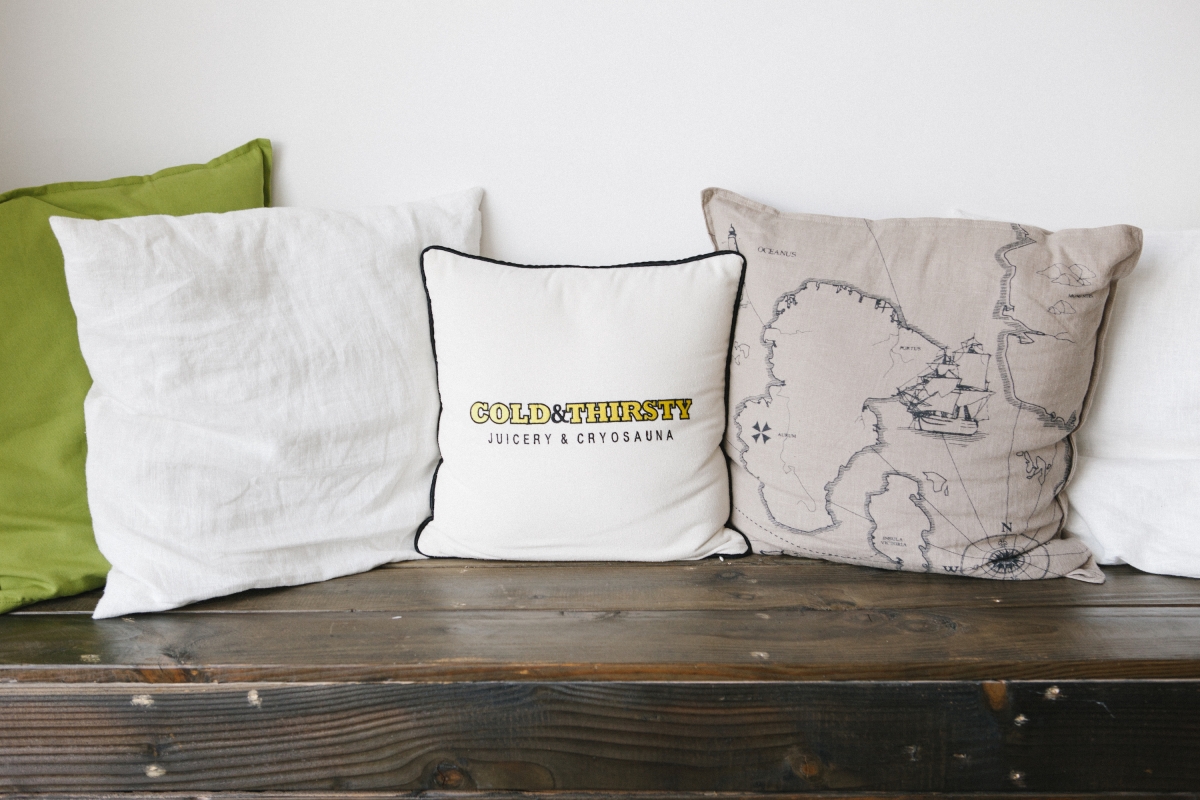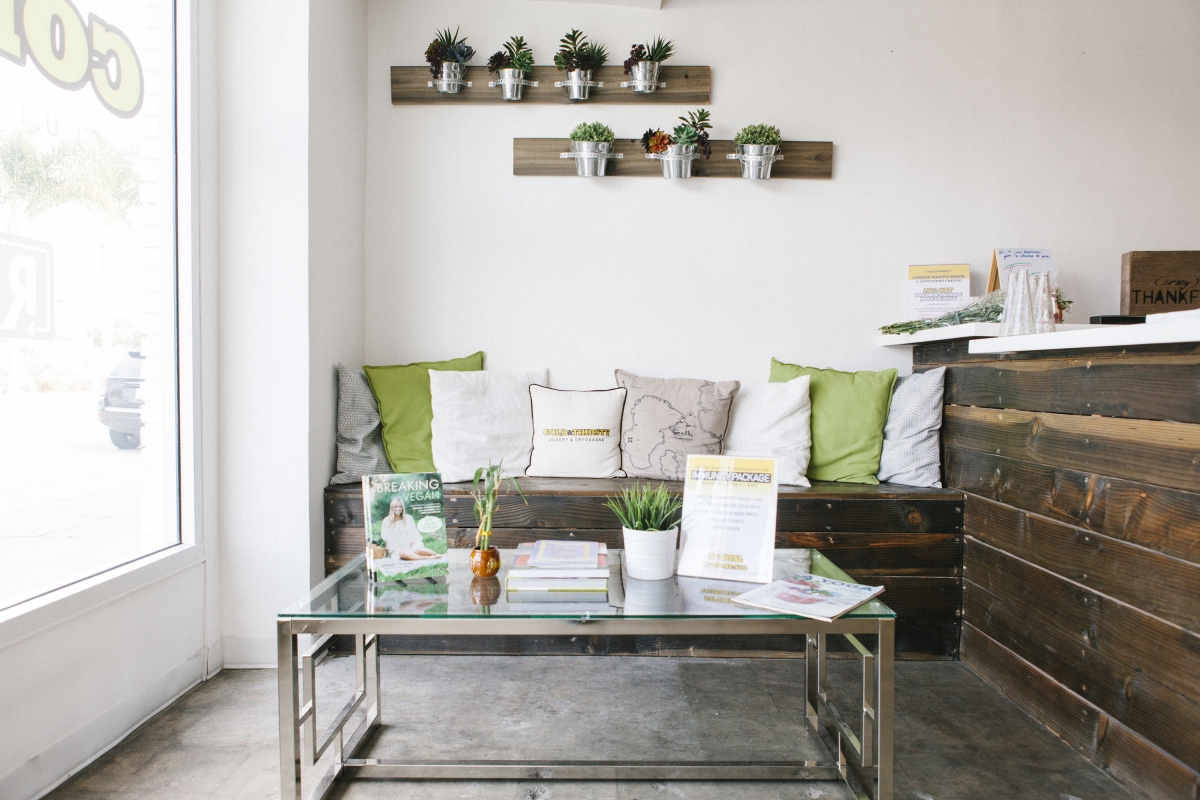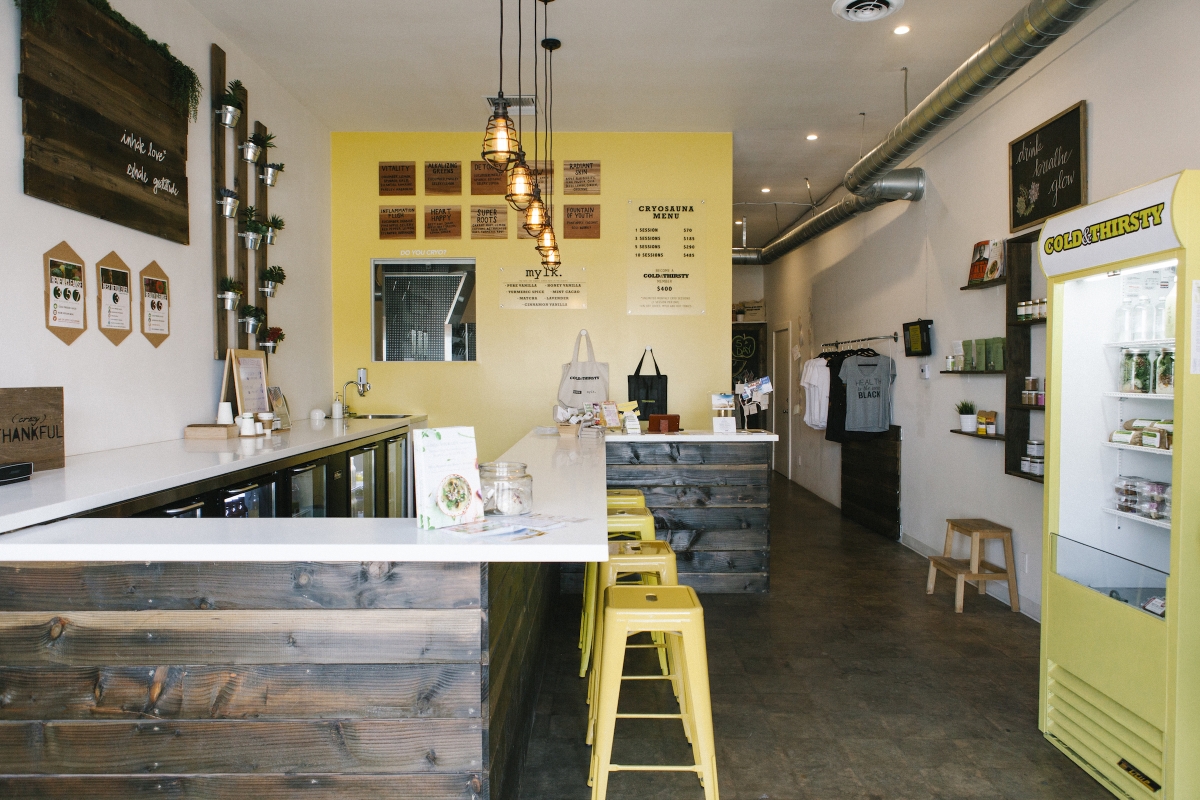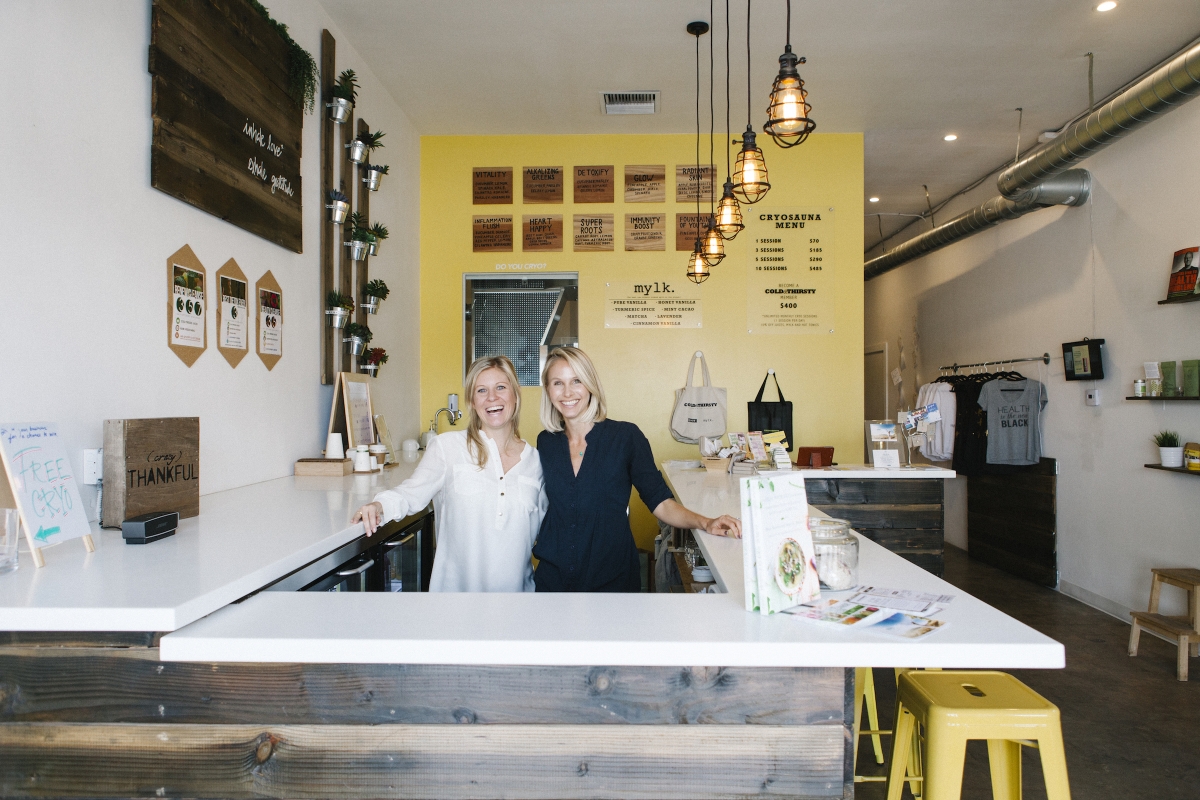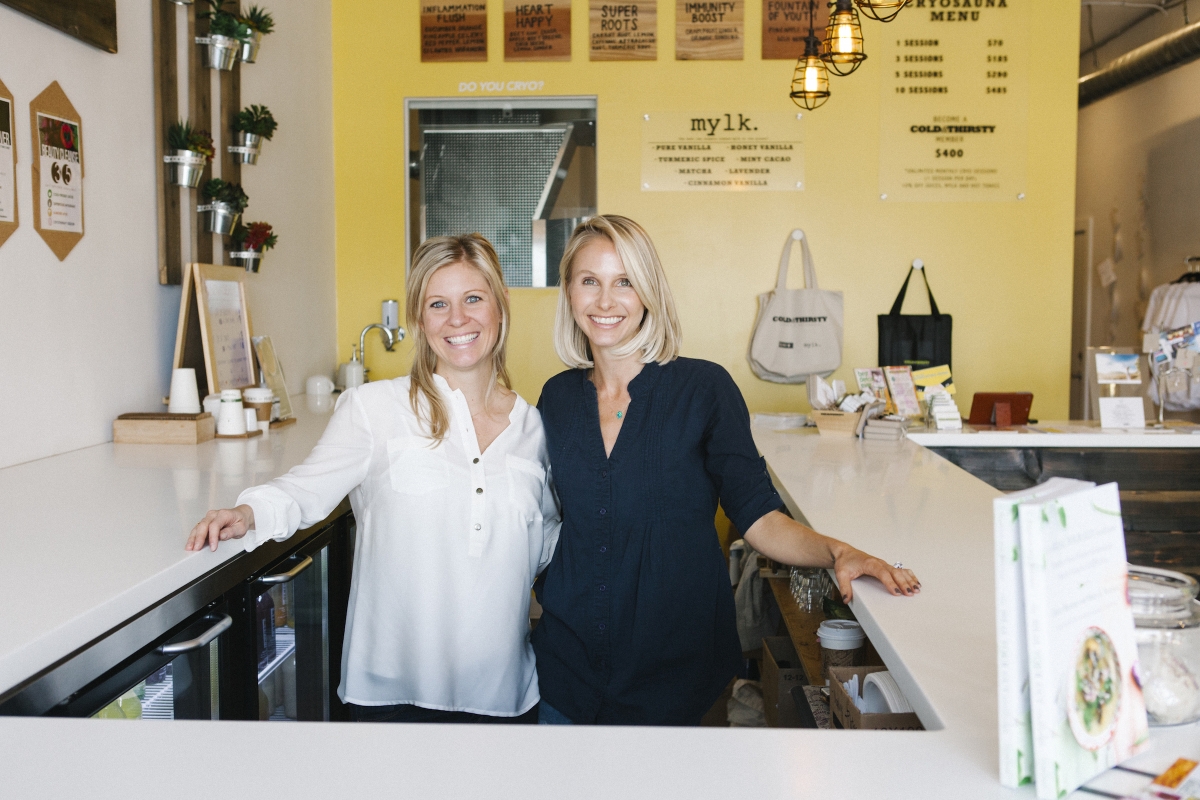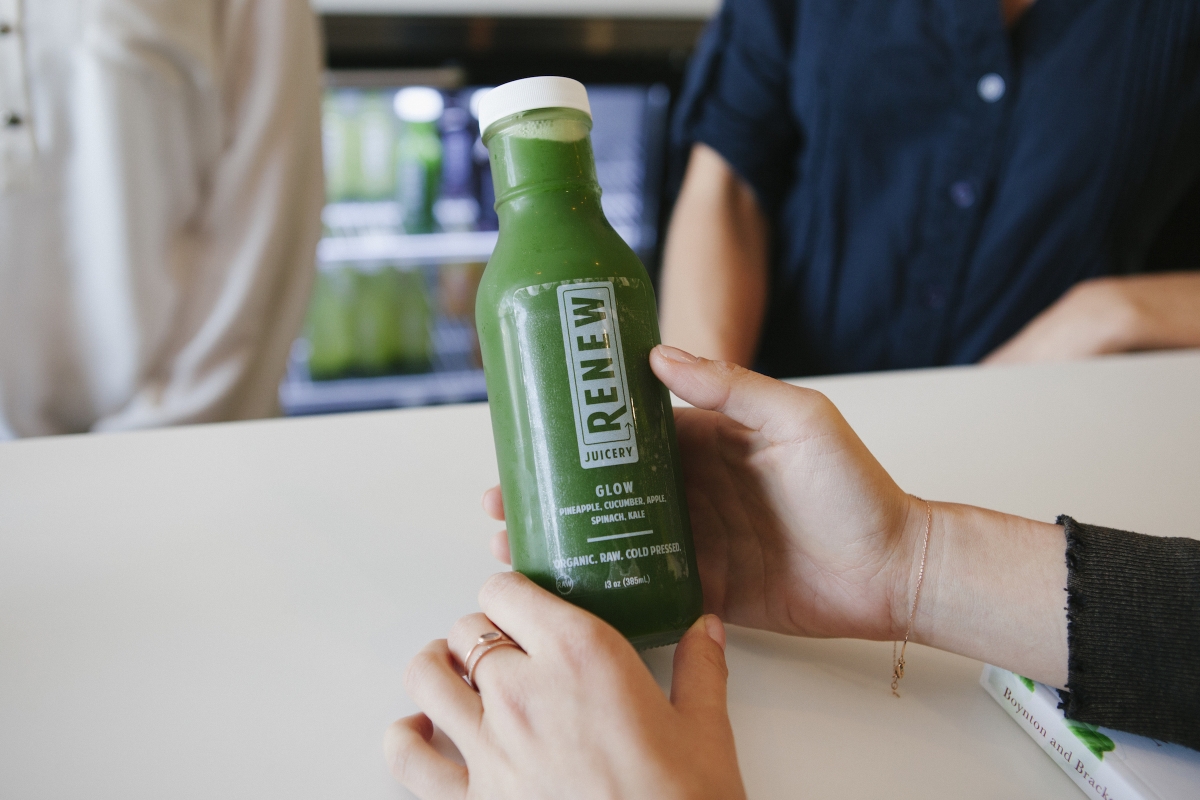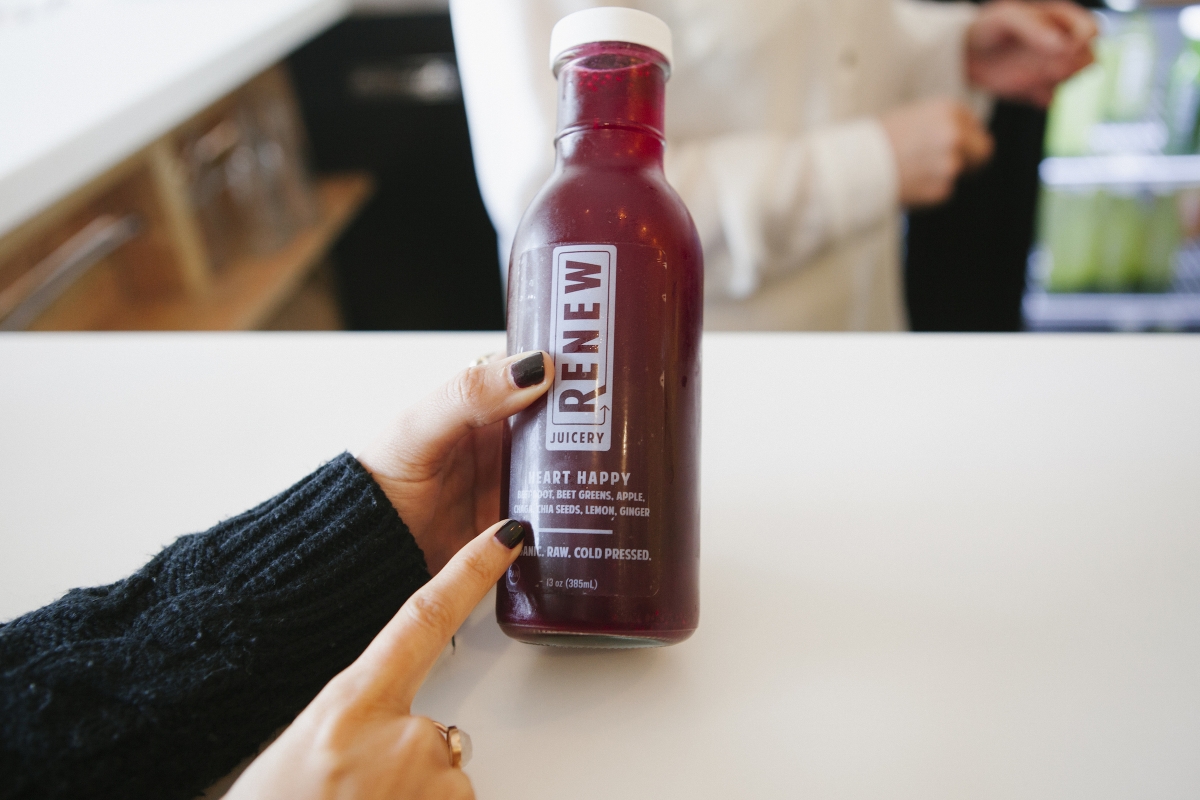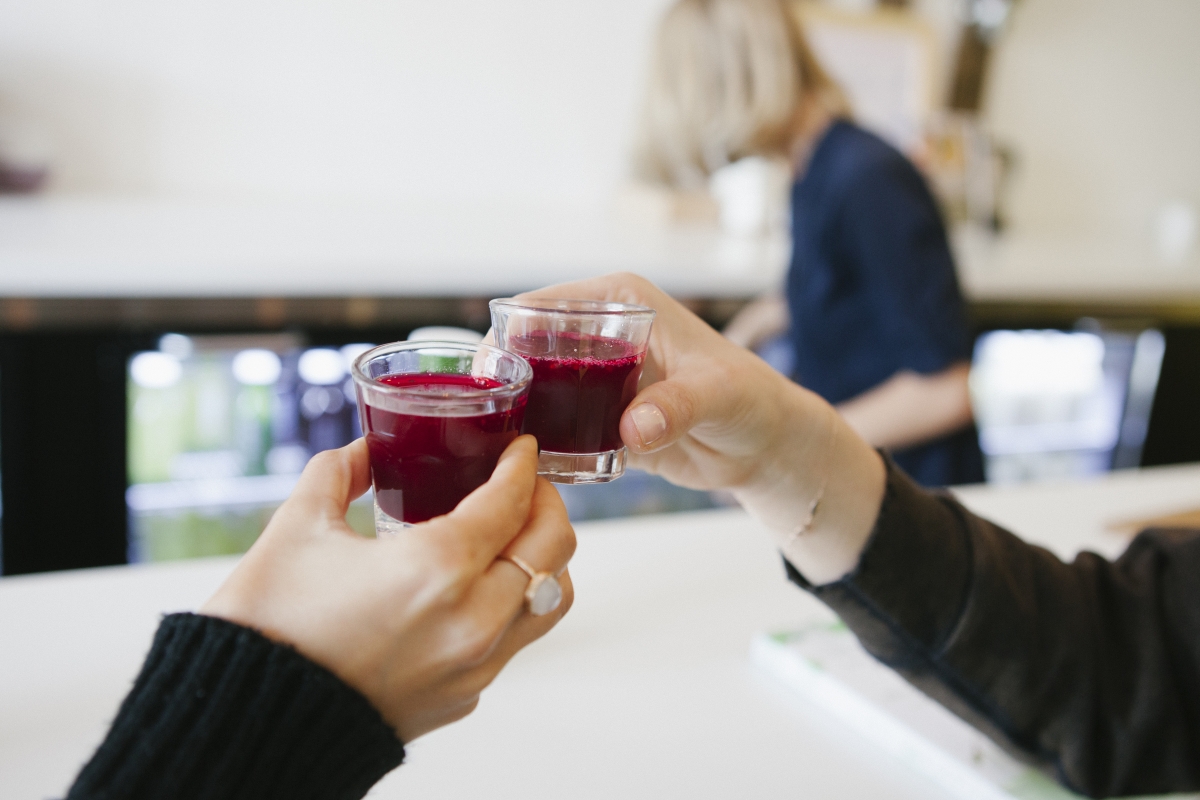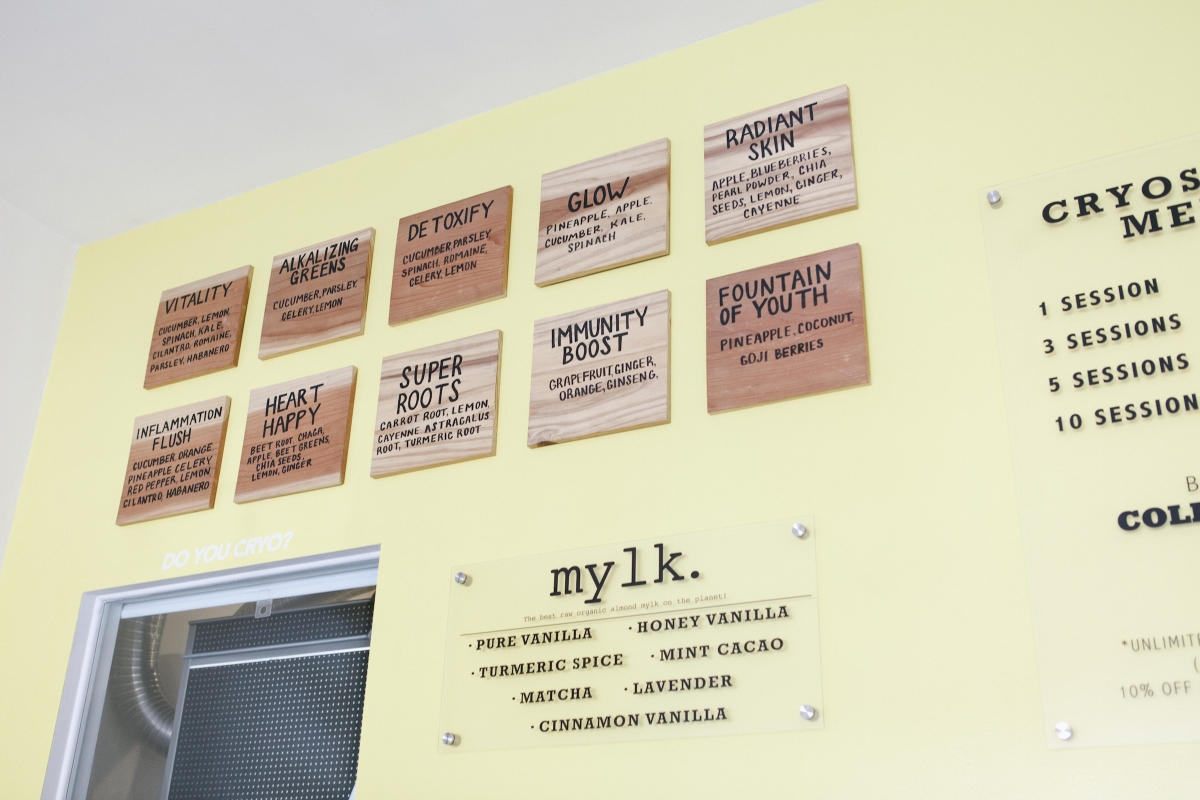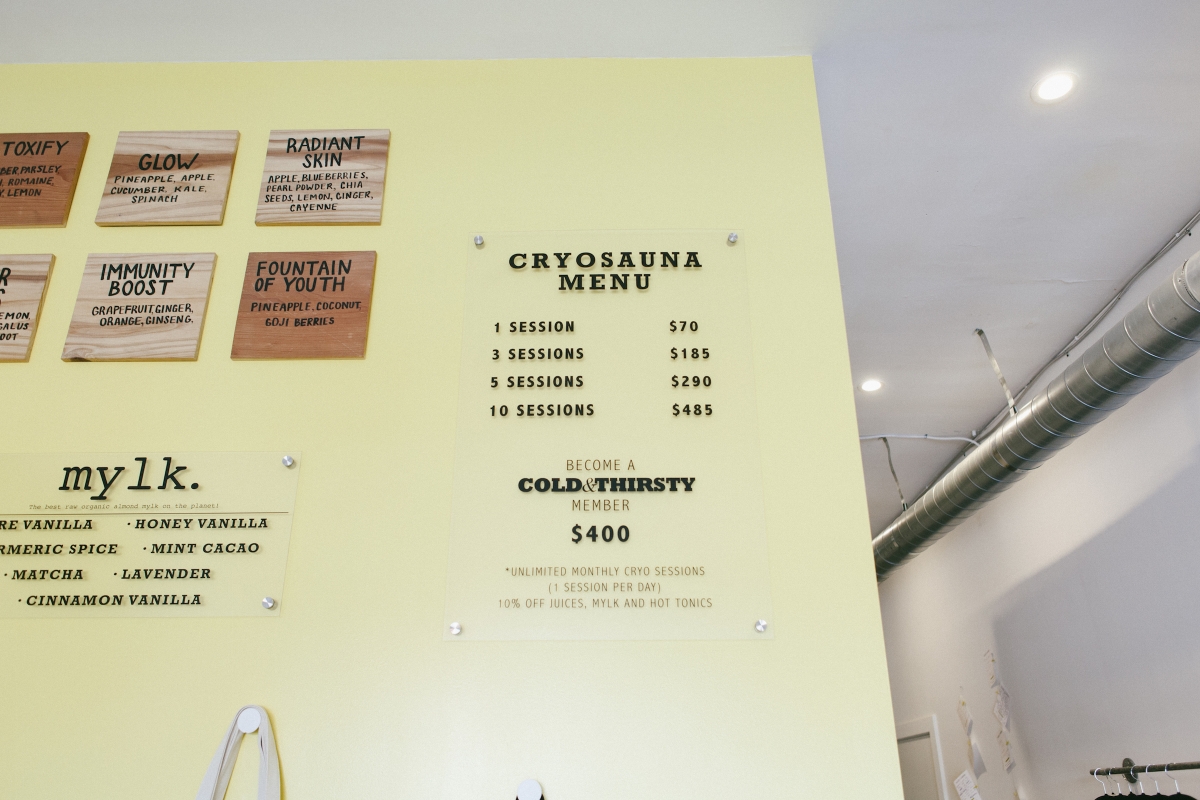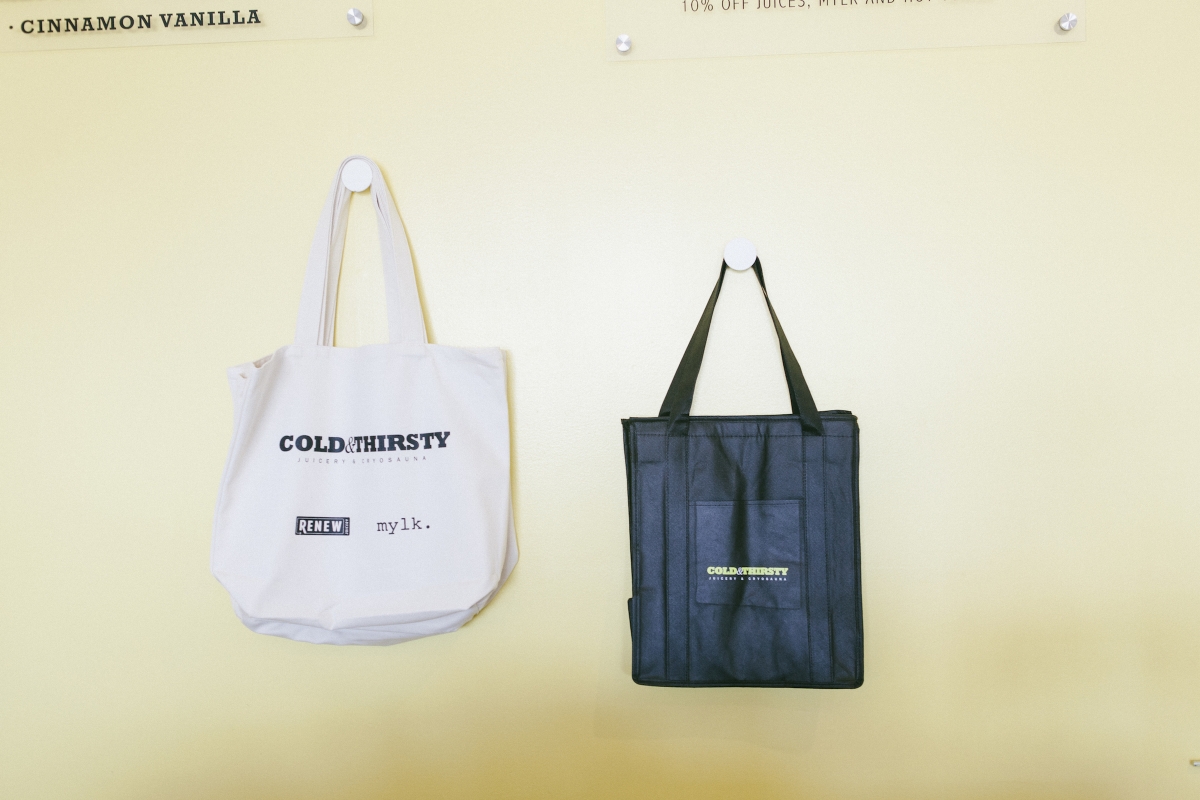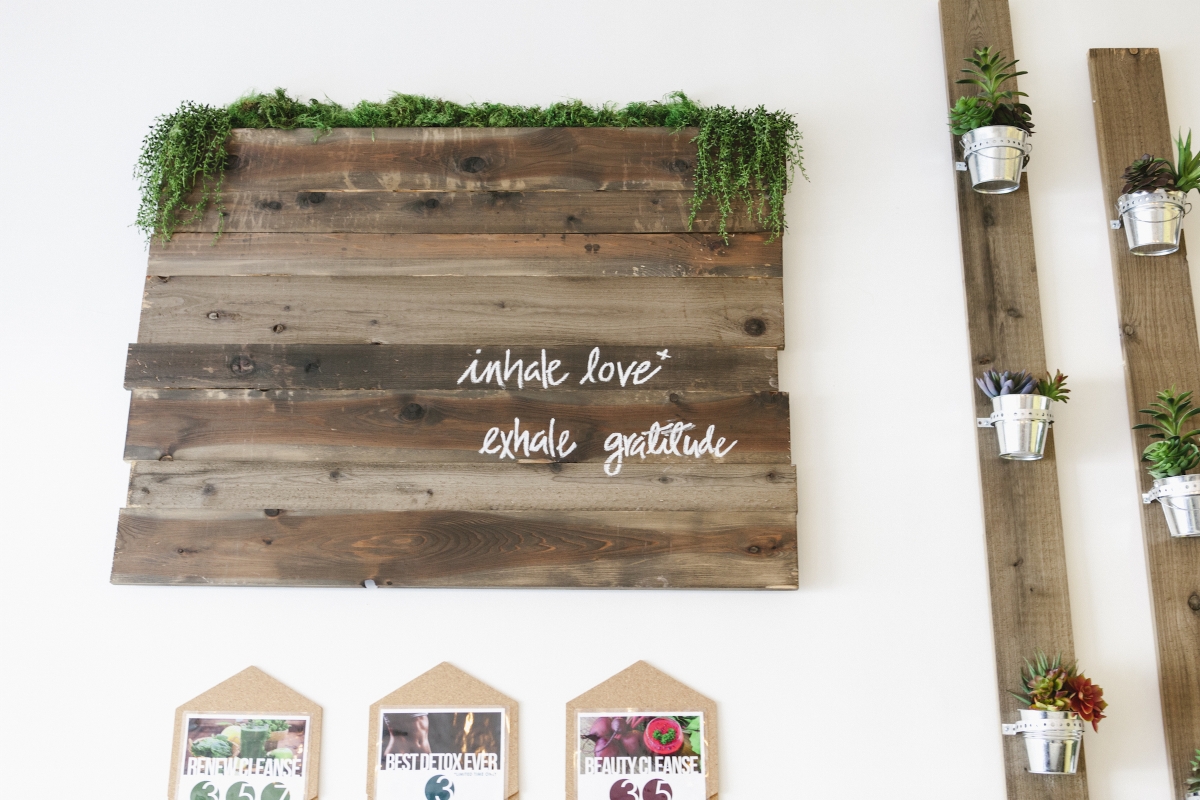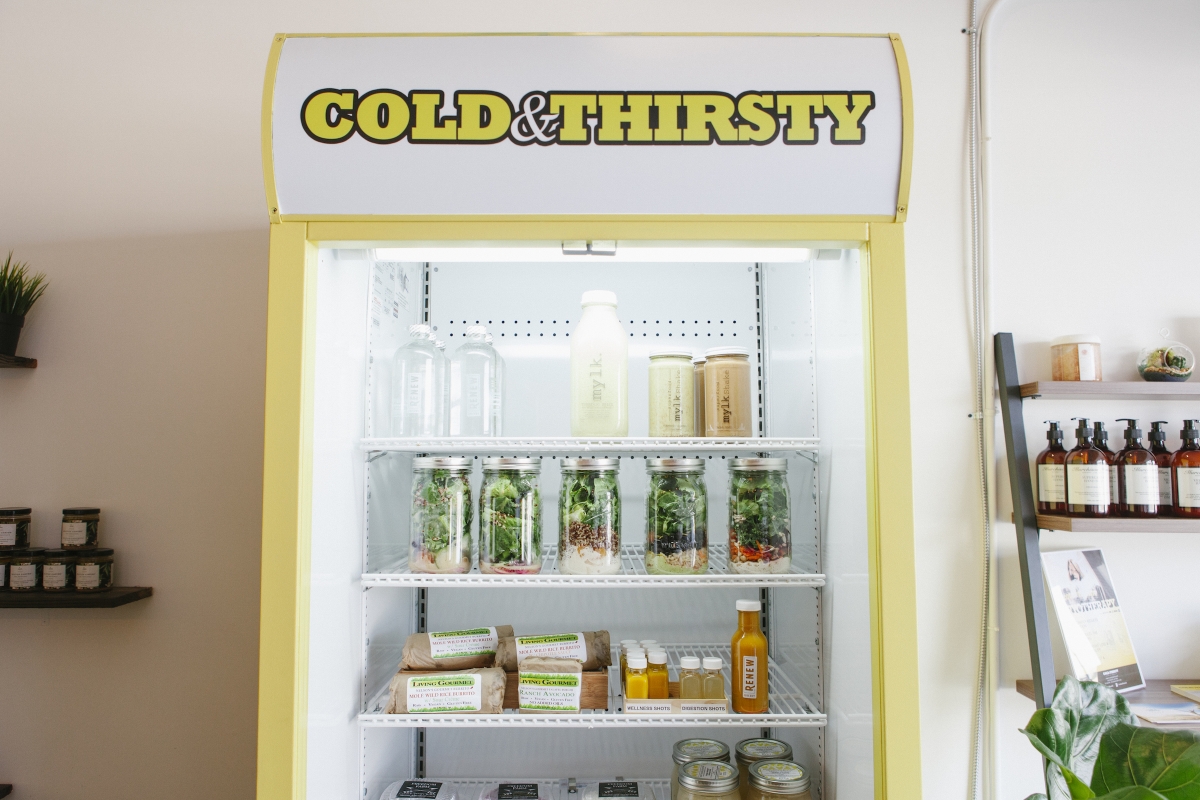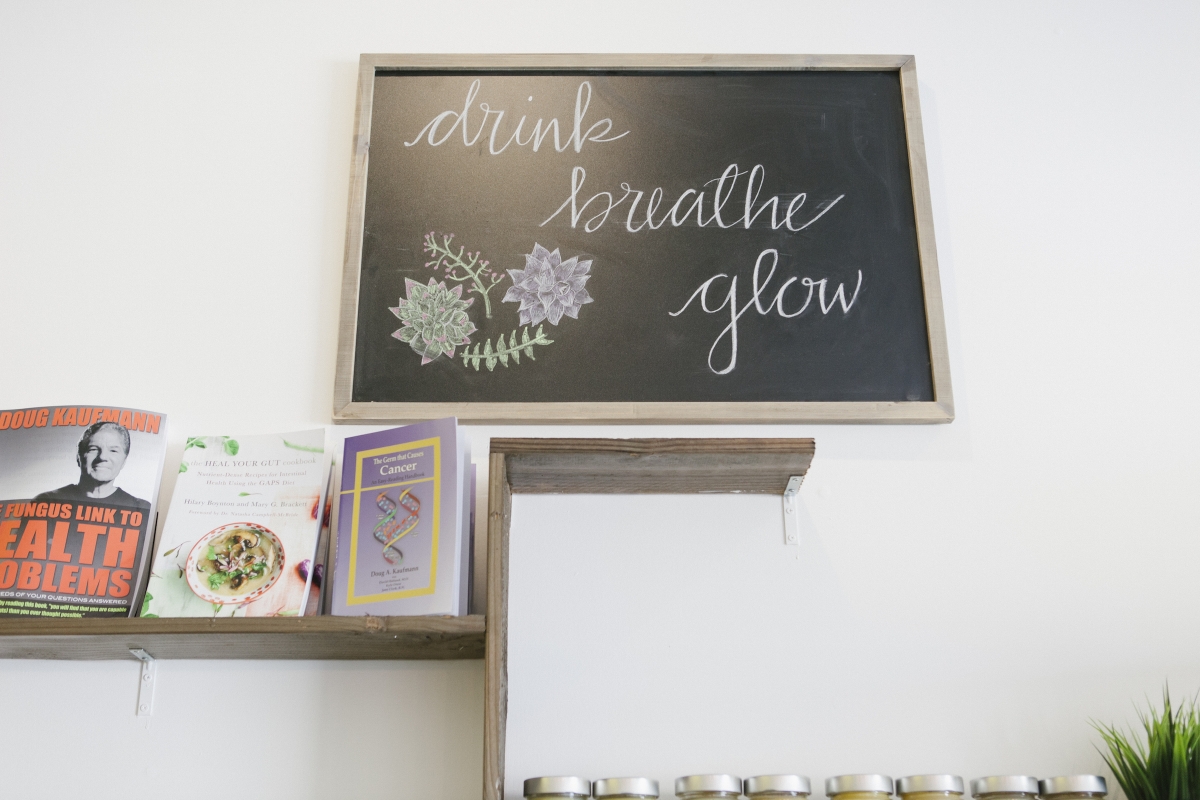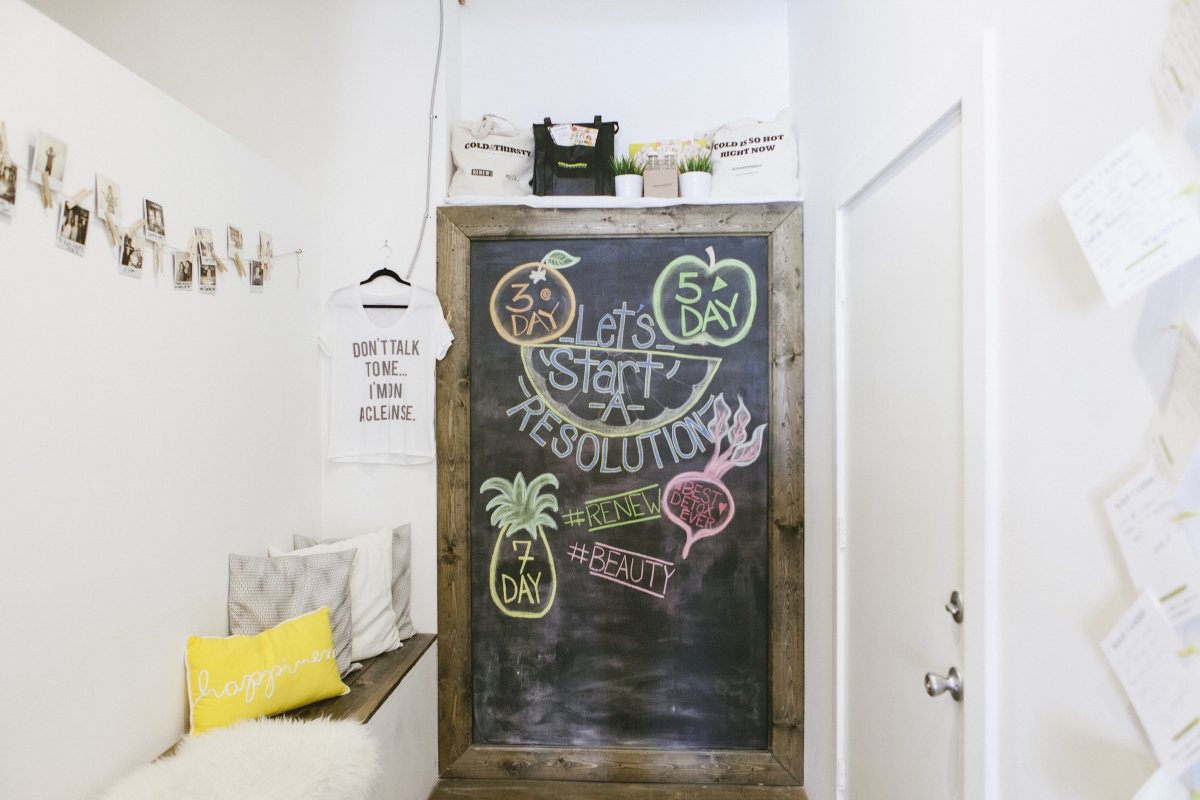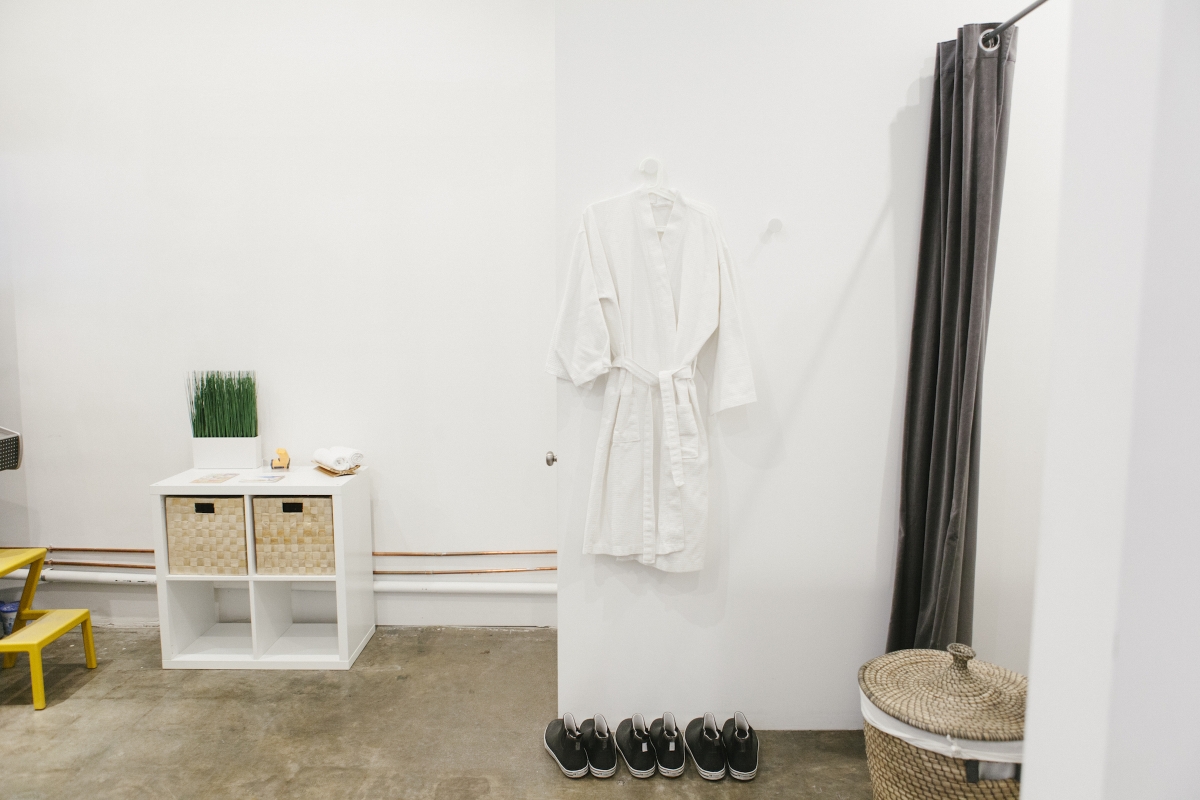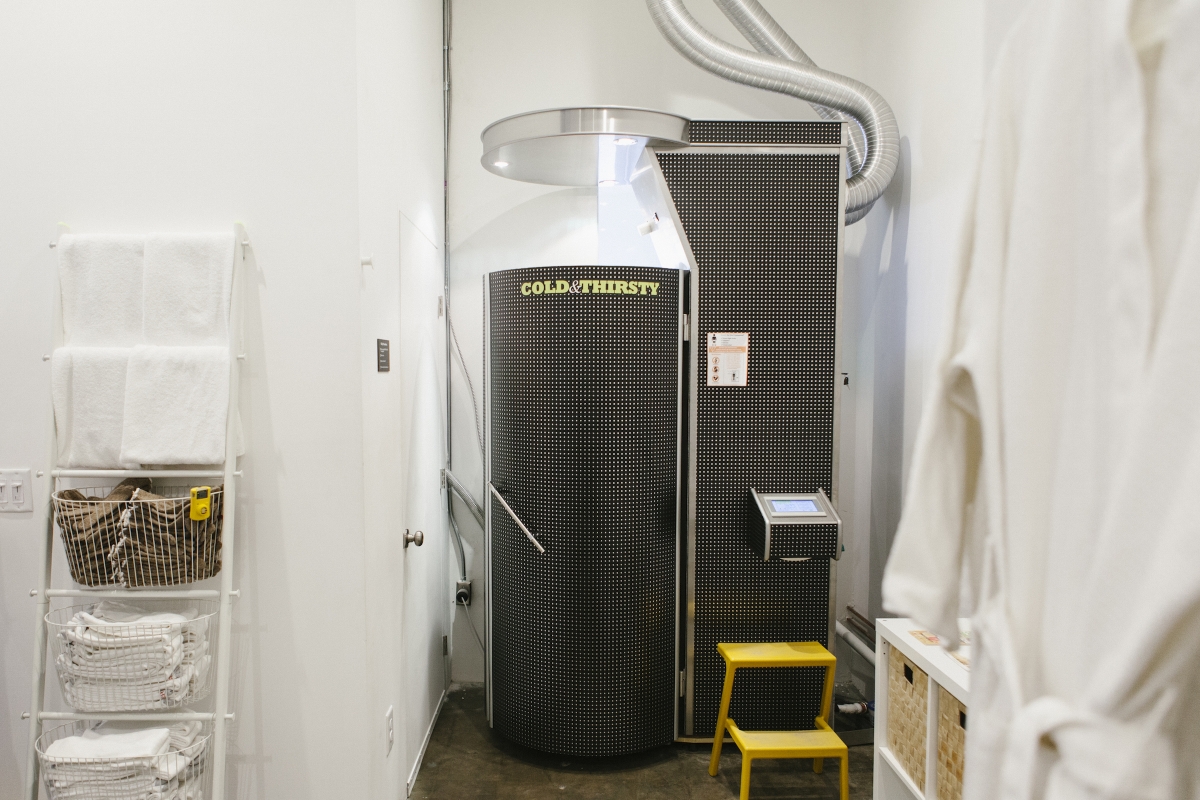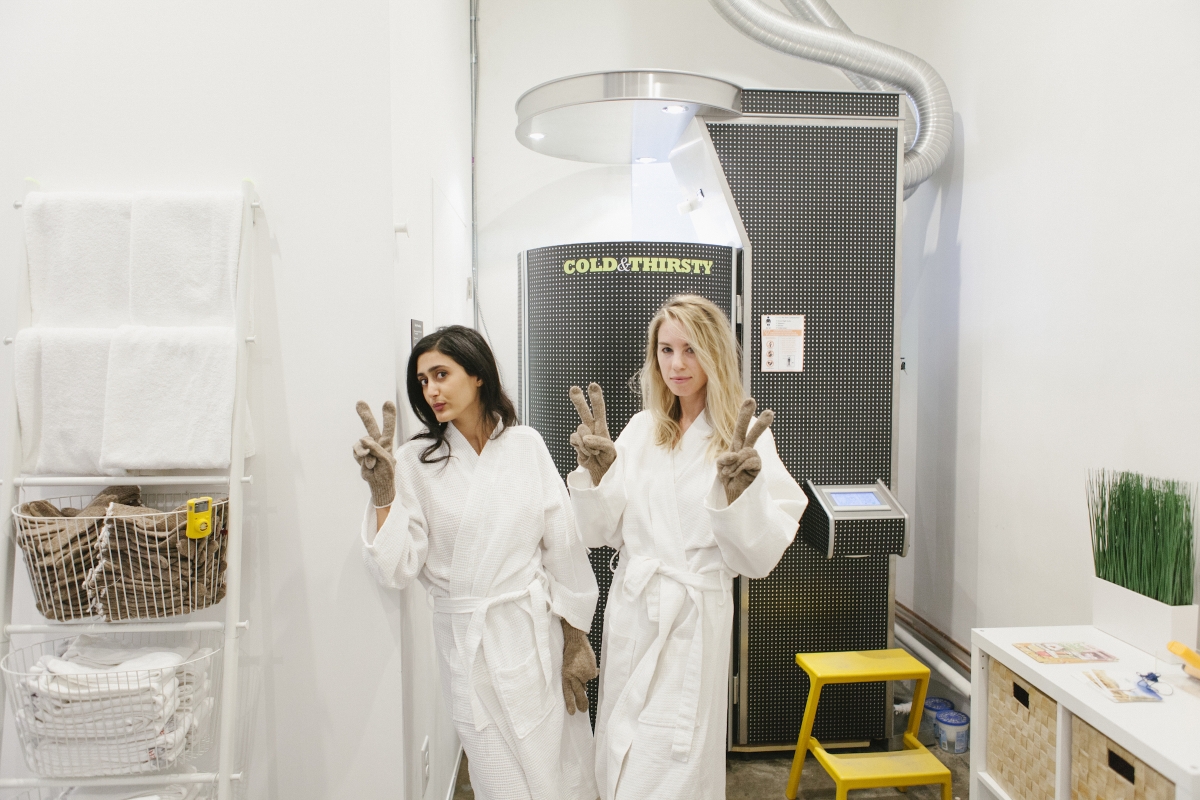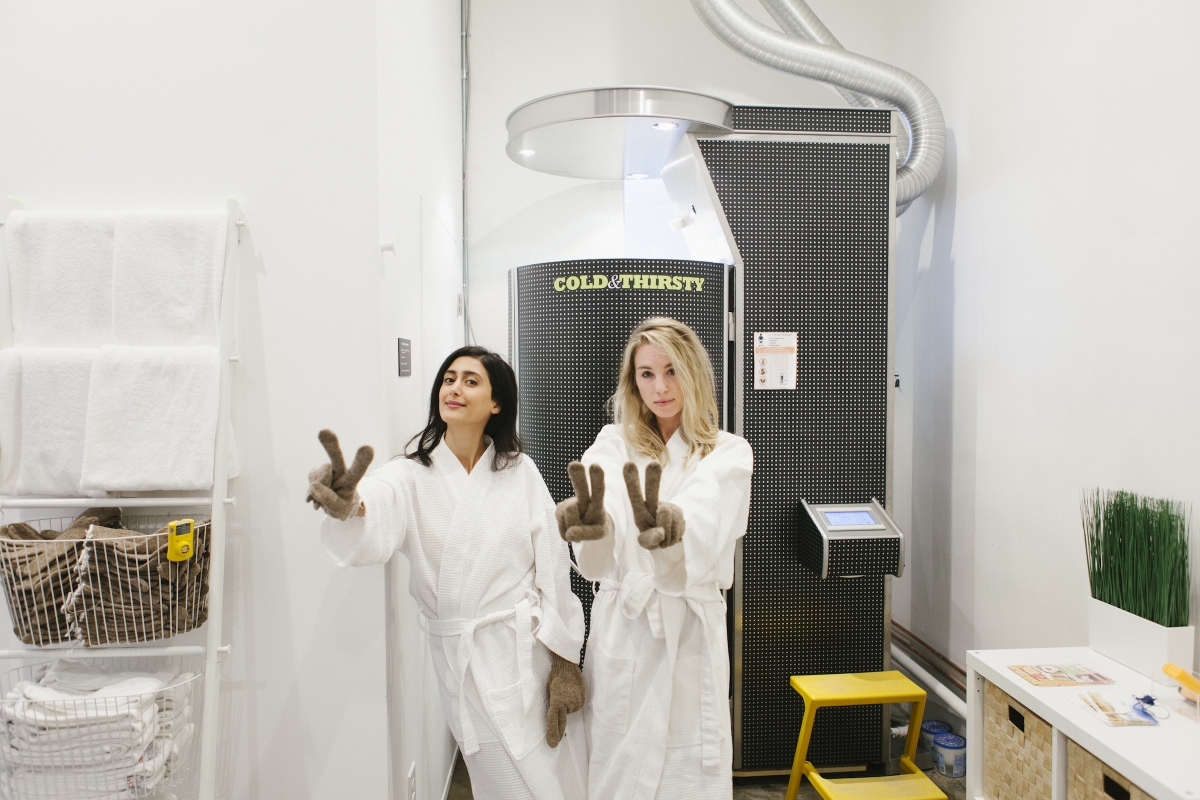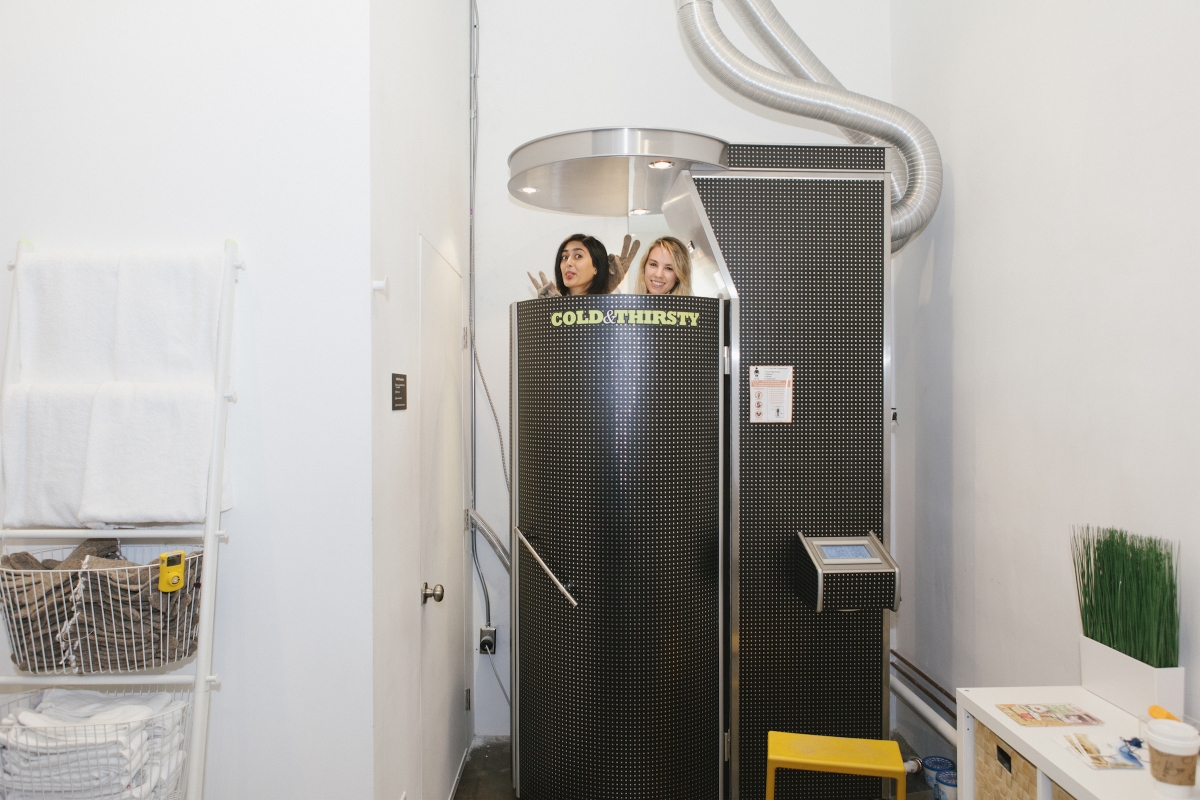 Discover the first ever juice bar and cryosauna, a unique and lifechanging combo that will have you feeling very cool, very quickly. 
Cold & Thirsty, founded by two lovely women Brooke and Katie, is home to one of our favorite wellness destinations in LA. The "Thirsty" portion of the space is Renew Juicery, which offers some of our favorite organic cold pressed juices, tonics, and nut-based mylks; the "Cold" portion is the Whole Body Cryotherapy sauna. If you're wondering what a Cryotherapy sauna is, don't worry, we had no idea either. Whole Body Cryotherapy is a cold sauna in which the chamber is filled with liquid nitrogen reaching frigid temperatures nearing -250 degrees fahrenheit. Boasting incredible anti-aging and anti-inflammatory properties, as well as benefits for weight loss, chronic joint disorders, chronic pain and decreasing injury recover time by 50%, it's easy to see why Cryotherapy has become such a 'hot' trend in the past few years and a favorite amongst celebrities and athletes.
We were lucky enough to experience this incredible treatment for ourselves last week and we now totally get the hype. The process goes like this: you go into a dressing room, undress and put on winter socks, gloves and a robe. You slip on some booties and head into a machine that looks somewhat like a spray tan booth. Once you're inside, you slip off the robe, and the cryosauna turns on, getting super super cold... freezing cold!!! There is an option for it to last two minutes or three minutes-- beginners like us start with two :) It is invigorating and so energizing. We happened to be a little jet-lagged and tired when we arrived but left feeling awake and rejuvenated... yes, after just two minutes! Grab a few juices/tonics for the road (our favorites are Radiant Skin, Beauty Pure Potions Tonic, and Glow, of course) and you will feel incredible all day.
Cold & Thirsty offers the perfect combination in health and wellness for any person who wants to feel their best. Their unique pairing of raw organic juices and whole body cryotherapy is what sets this place apart-- by providing only the best organic and locally sourced items, the latest in wellness technology and a friendly knowledgeable staff, they are helping people to lead a vibrant, healthy life. One session itself is pricey, so it makes sense to get a membership or package to make regular cryotherapy more affordable.