Daily Harvest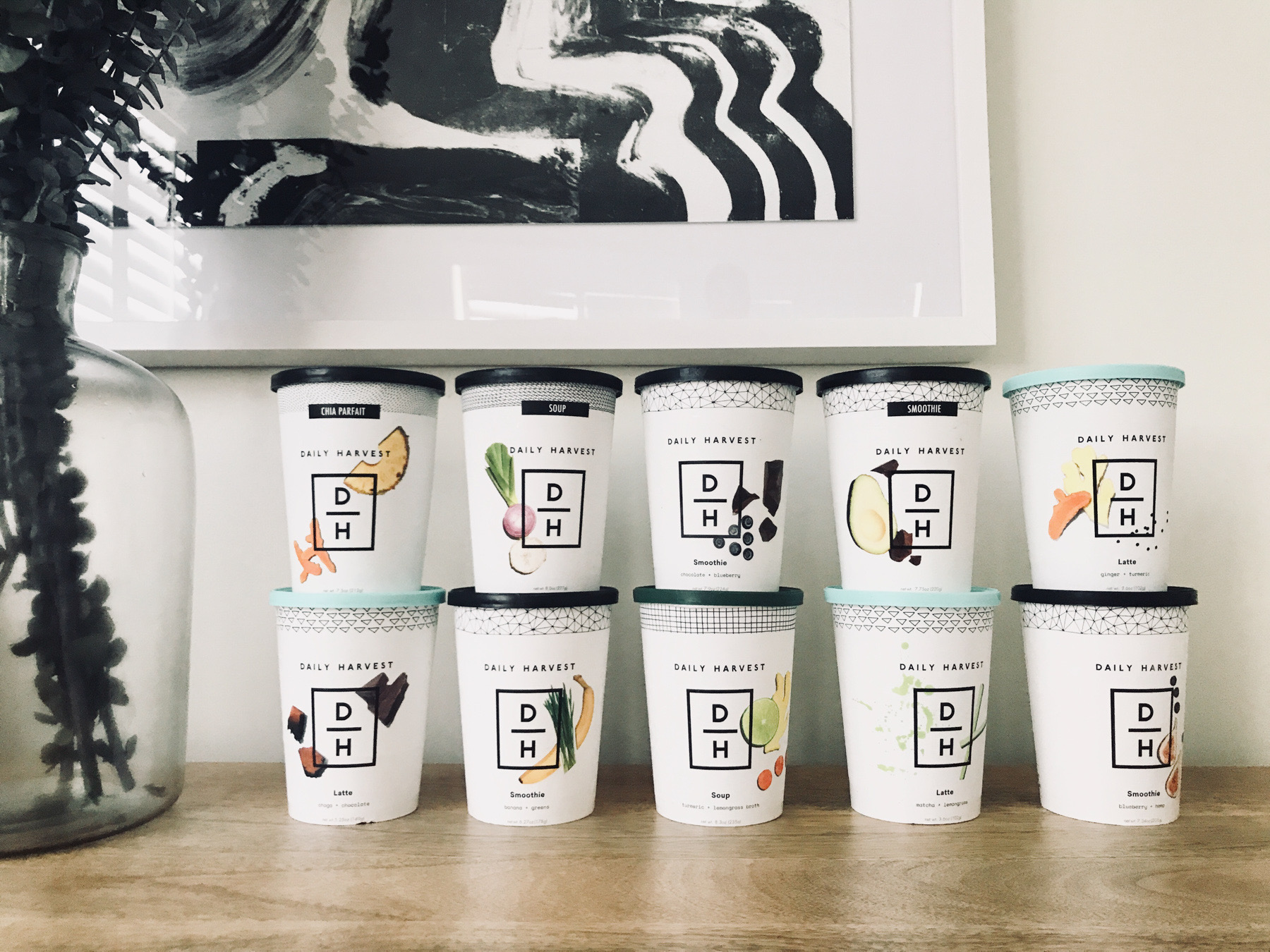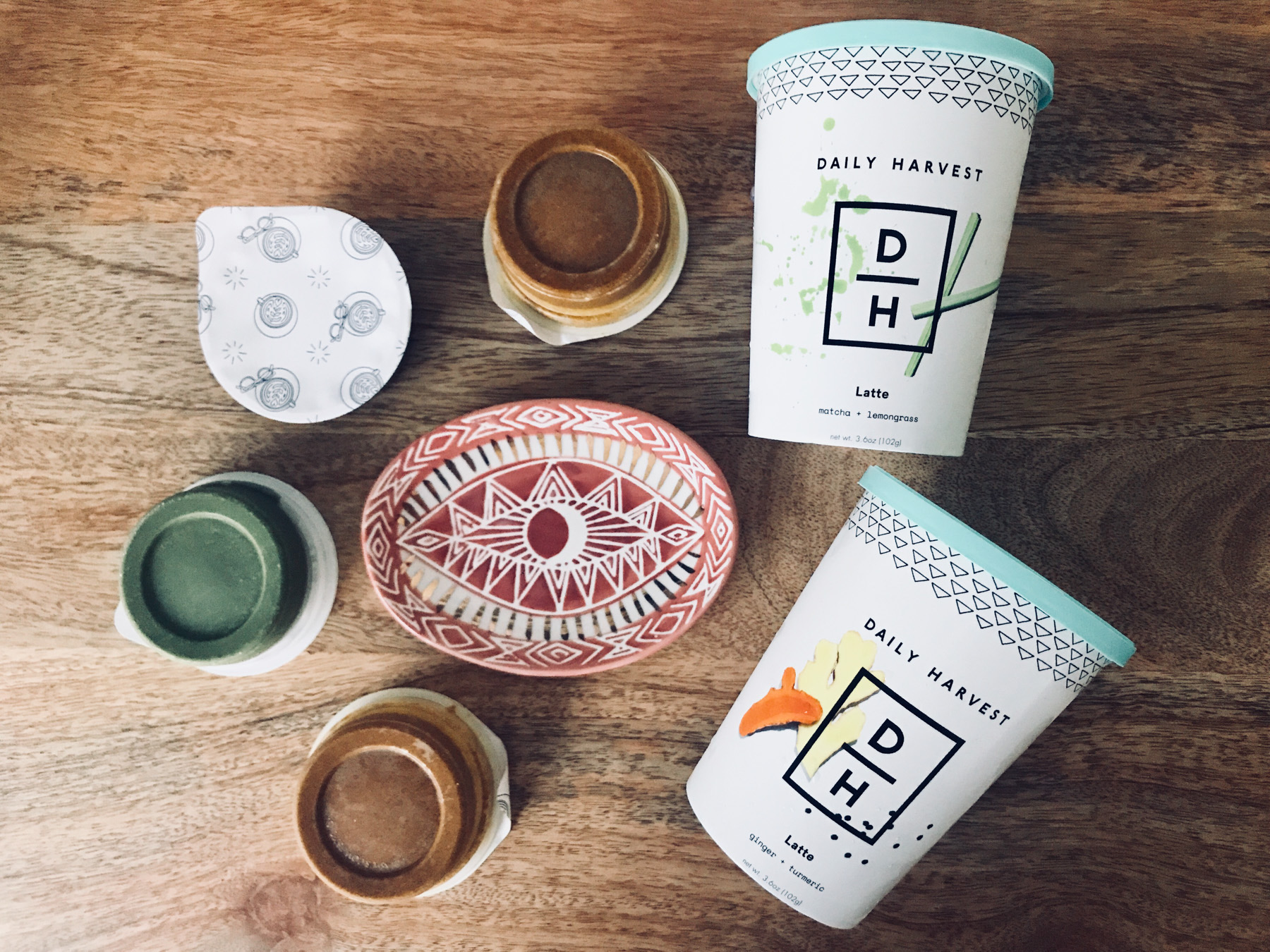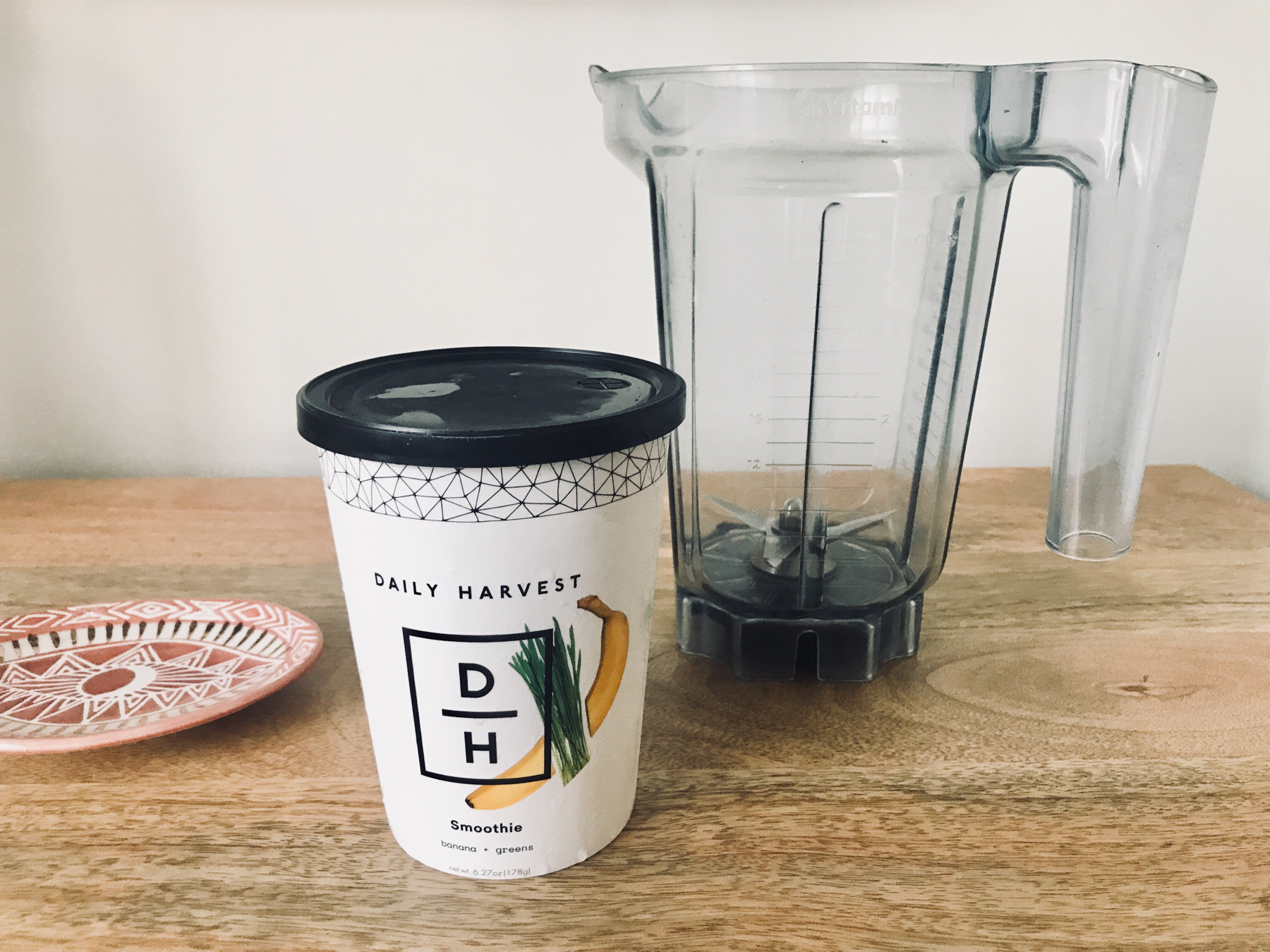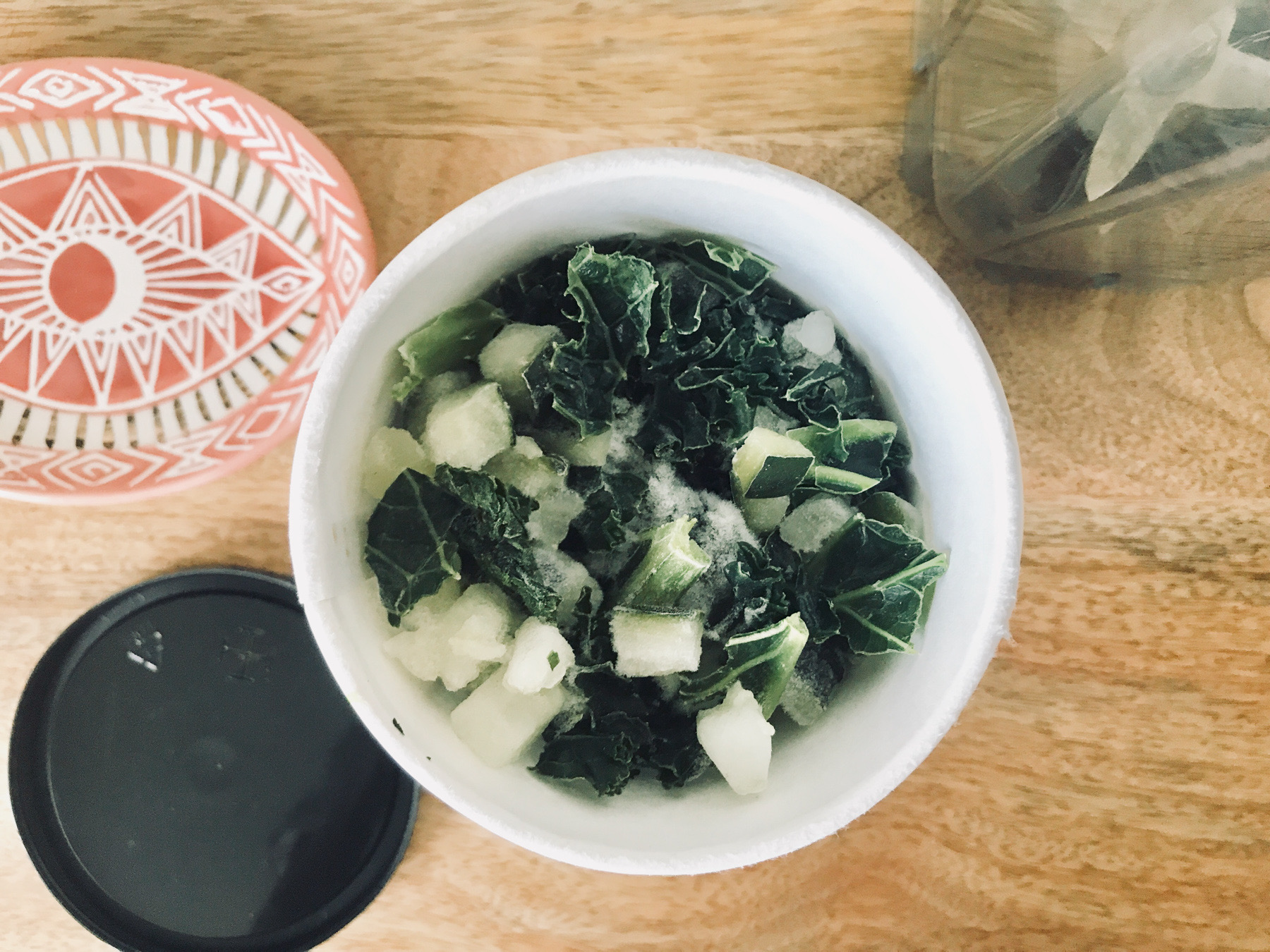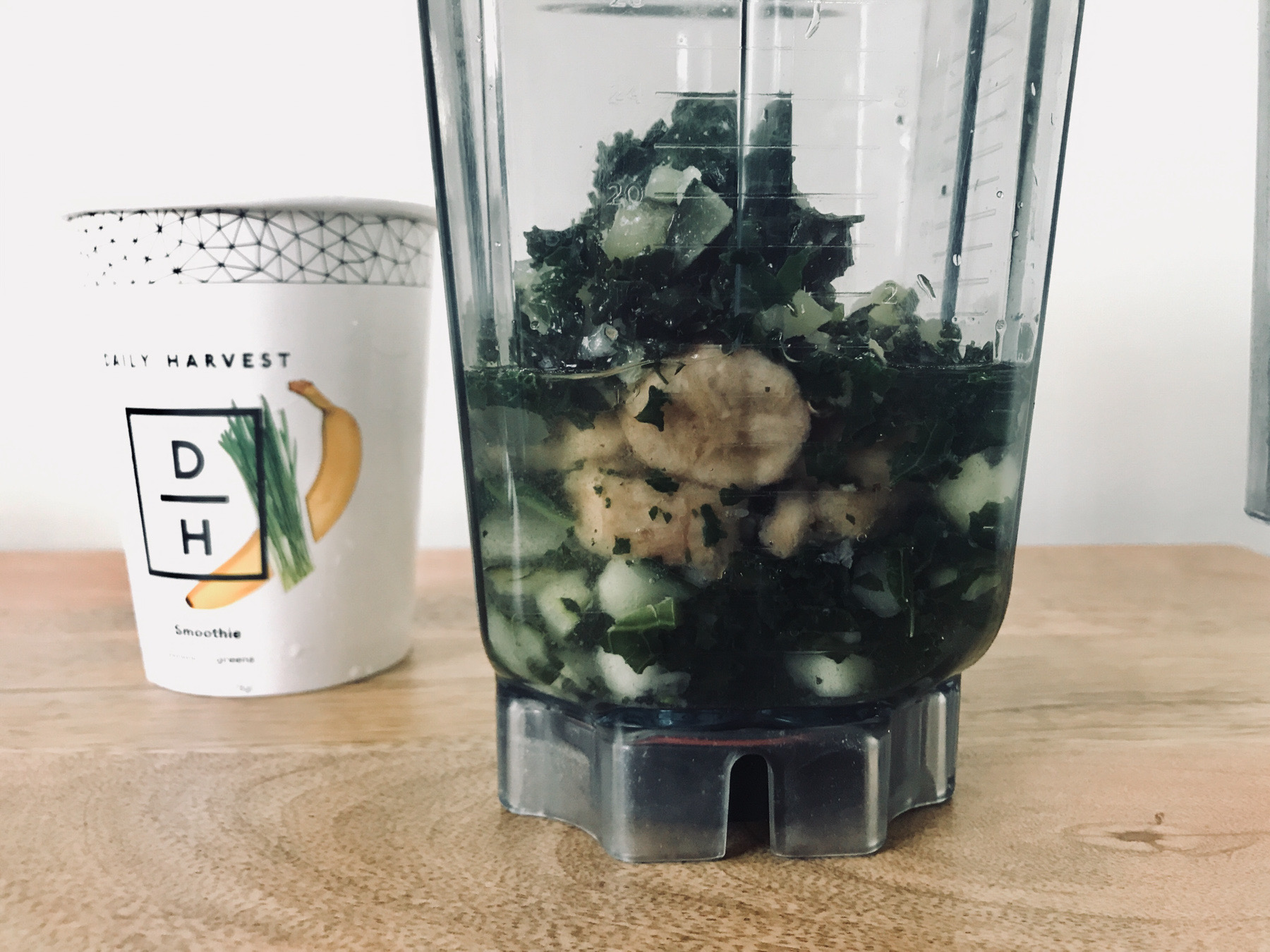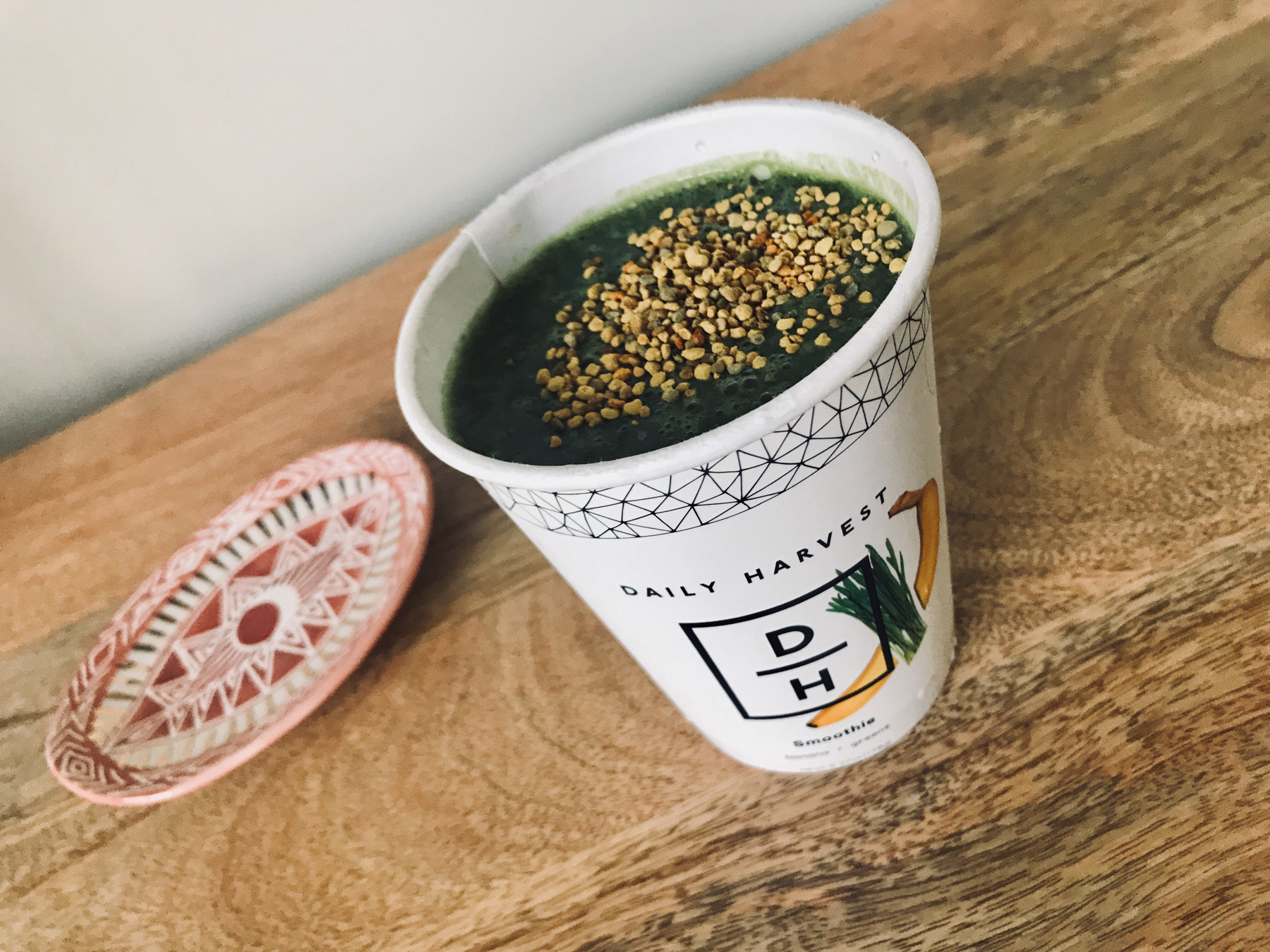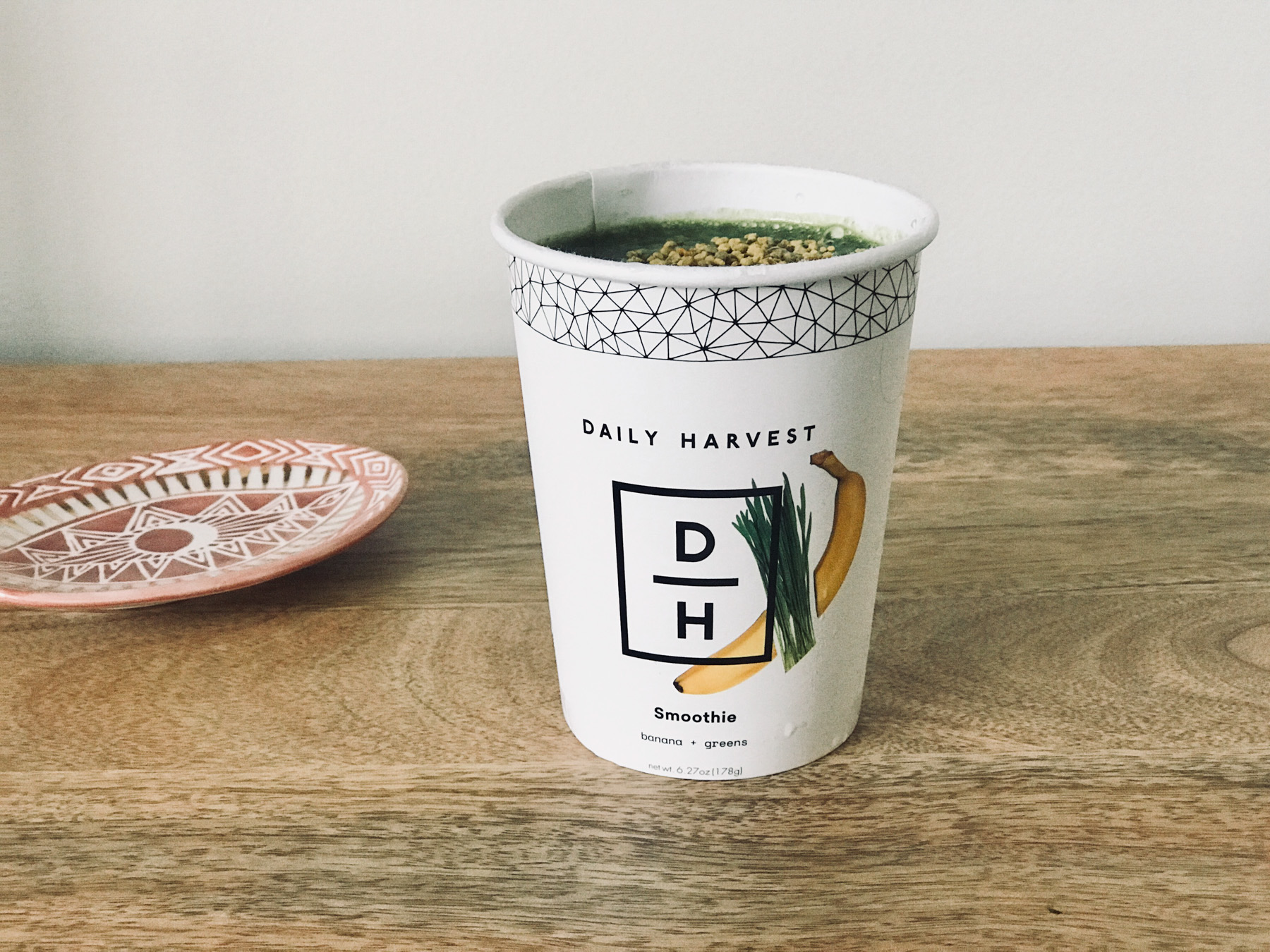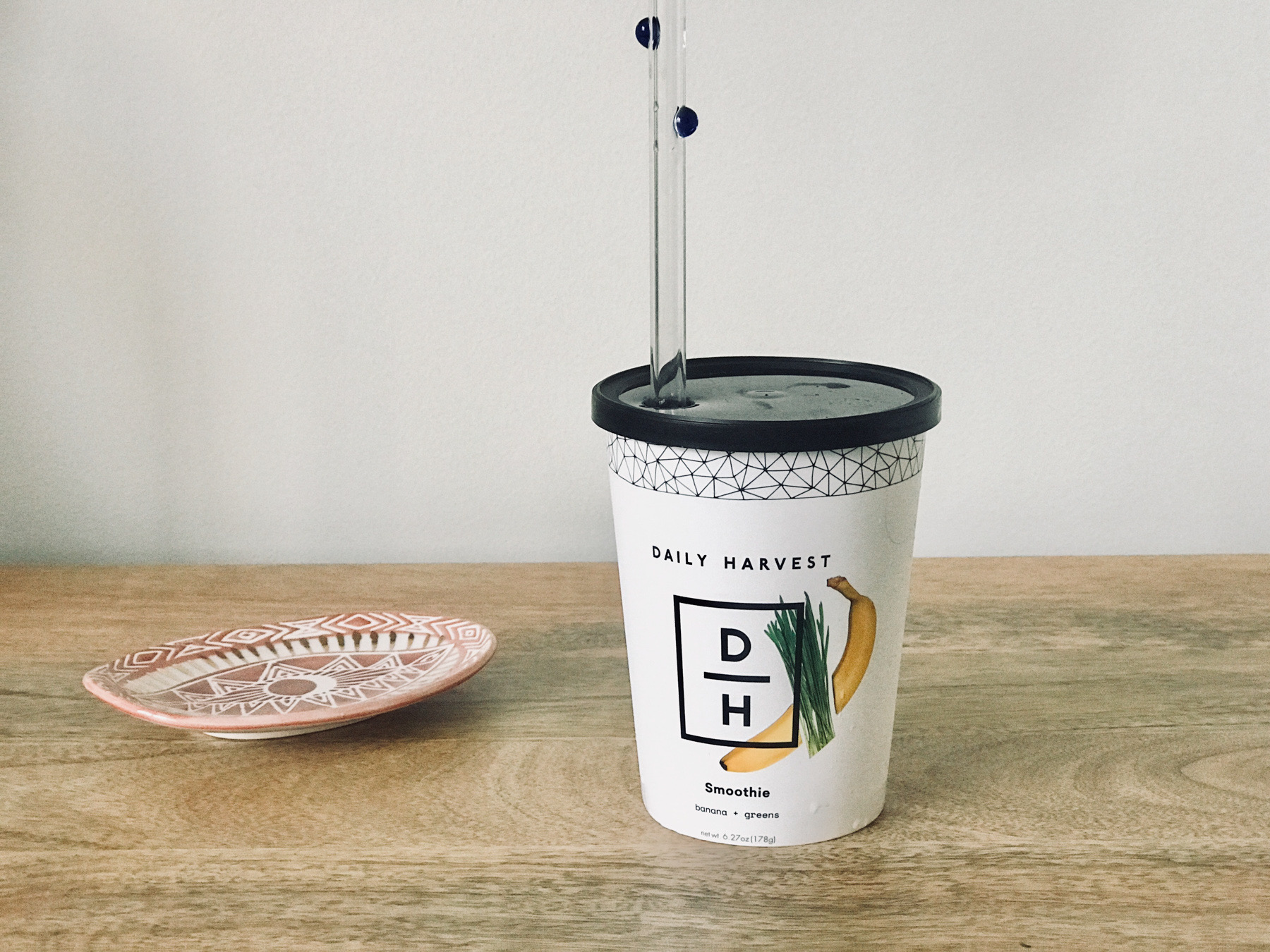 The GLOWY 30 second smoothie has arrived, delivered straight to your doorstep. Daily Harvest has mastered the art of smoothie making and beyond, with their pre-packed cups of goodness.
Daily Harvest is on a mission to make nutrient dense, plant based foods more accessible. They've done just that with their pre-portioned cups of smoothies, harvest bowls, lattes and more. Their delivery concept brings this goodness across the country, straight to your doorstep. Packed with farm-frozen organic fruits and vegetables, Daily Harvest cups come to you packed in ice and all you have to do is store them in the freezer until you're ready to use them. Every cup comes with a specific and very easy recipe, usually just requiring one step. Delicious and healthy food is at your fingertips, ready in less than 5 minutes. We love that all Daily Harvest recipes are gluten free and vegan, with zero preservatives or additives.
Ordering a box of Daily Harvest goodies is one of our top tips to stocking a glowy kitchen. Knowing that healthy food is just 5 minutes away is truly a game-changer. Not only are Daily Harvest recipes really great for you, they also taste really delicious. The way it works is that you start off by visiting their website to build your box. We usually choose any combination of delicious superfood smoothies, lattes, bowls, and soups. Then, you will soon receive your pre-portioned cups ready to pop into your freezer, to then find their way into your active lifestyle. There's no prep and no mess, just deliciousness. A Vitamix is highly recommended to blend up the smoothies to perfection.
The process is super easy: take one out of the freezer, add the recommended liquid and blend, soak or heat, and they are ready to eat! Their range of cups include:
Smoothies (like Mint + Cacao, takes like Mint Chocolate Chip Ice Cream)
Lattes (like the Matcha + Lemongrass, tastes like a Matcha Latte)
Harvest Bowls (like the Cauliflower Rice + Pesto, tastes like Pesto Risotto)
Soups (like the Lentil + Mesquite, tastes like Southwest Chili)
Overnight Oats (like the Mulberry + Dragon Fruit, tastes like a Berry Patch)
Chia Parfaits (like the Blackberry + Majik, tastes like Blackberry Banana Pie)
We seriously love just how convenient Daily Harvest makes healthy eating. Each box is super customizable, and the flavor combinations are on point. We specifically love the Blueberry Hemp smoothies, Mulberry Oats, and Matcha Lemongrass Latte. The process is fast and easy, and the ingredients are all organic fresh from the farm.
We've partnered with Daily Harvest, to show just how simple it is to make their Banana Greens smoothie. As the temps rise in LA, we find ourselves really craving a smoothie a day. And thanks to Daily Harvest, that desire is super easy to fulfill. We start by pouring water to the top of the cup of frozen goodies of Banana Greens, then we pour the liquid + fruits/veggies into our Vitamix. We blend it up, and then pour it back into the Daily Harvest cup. It's as easy as that! We add some bee pollen on top for an extra boost, and we love using our glass straws too to drink it all up.
We're so excited to share an awesome freebie with you on your next Daily Harvest order. Use code: HOWYOUGLOWfor 3 FREE cups off your order.
Daily Harvest // www.daily-harvest.com