Hamabla Beach // Joelle Maynard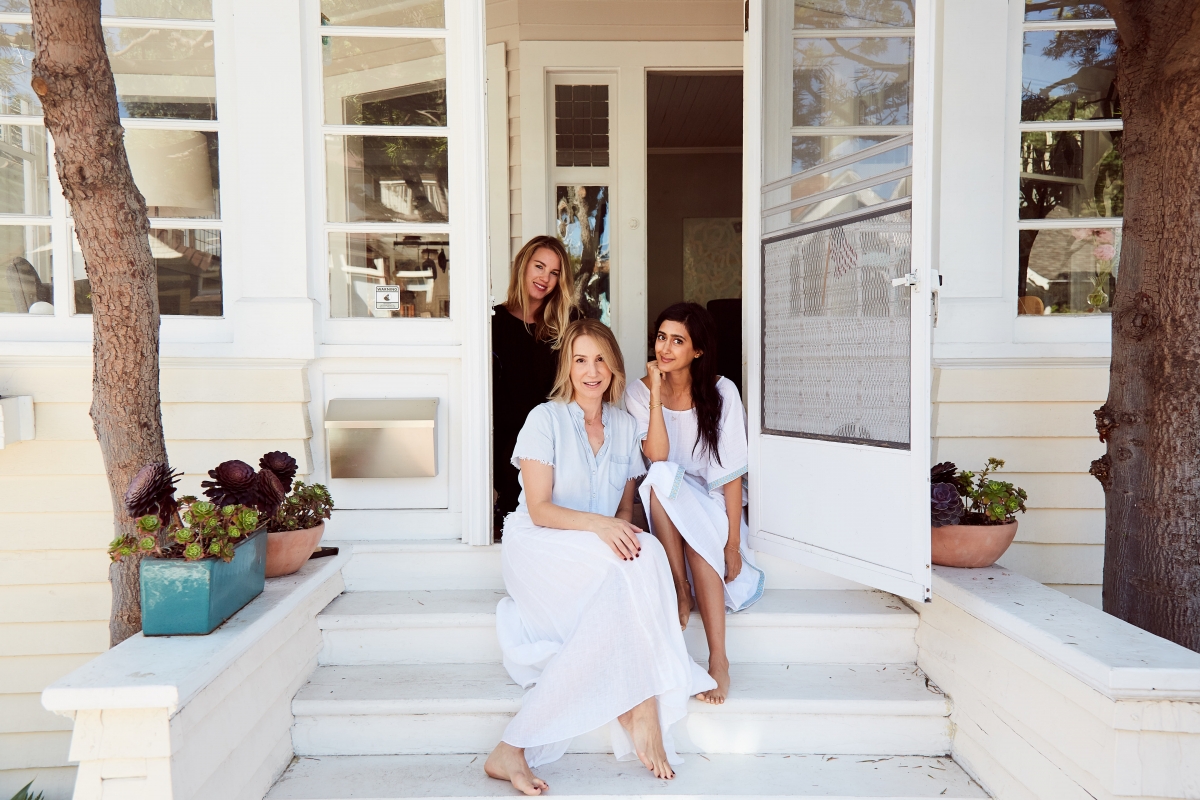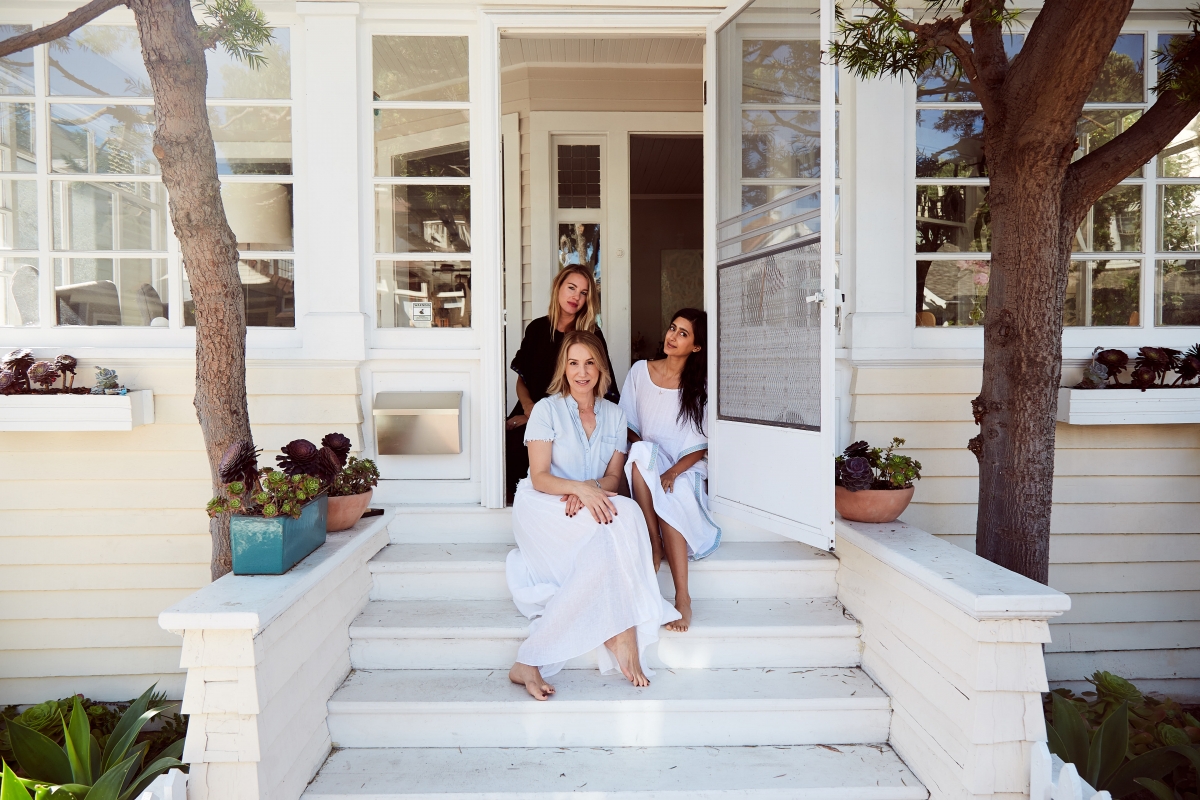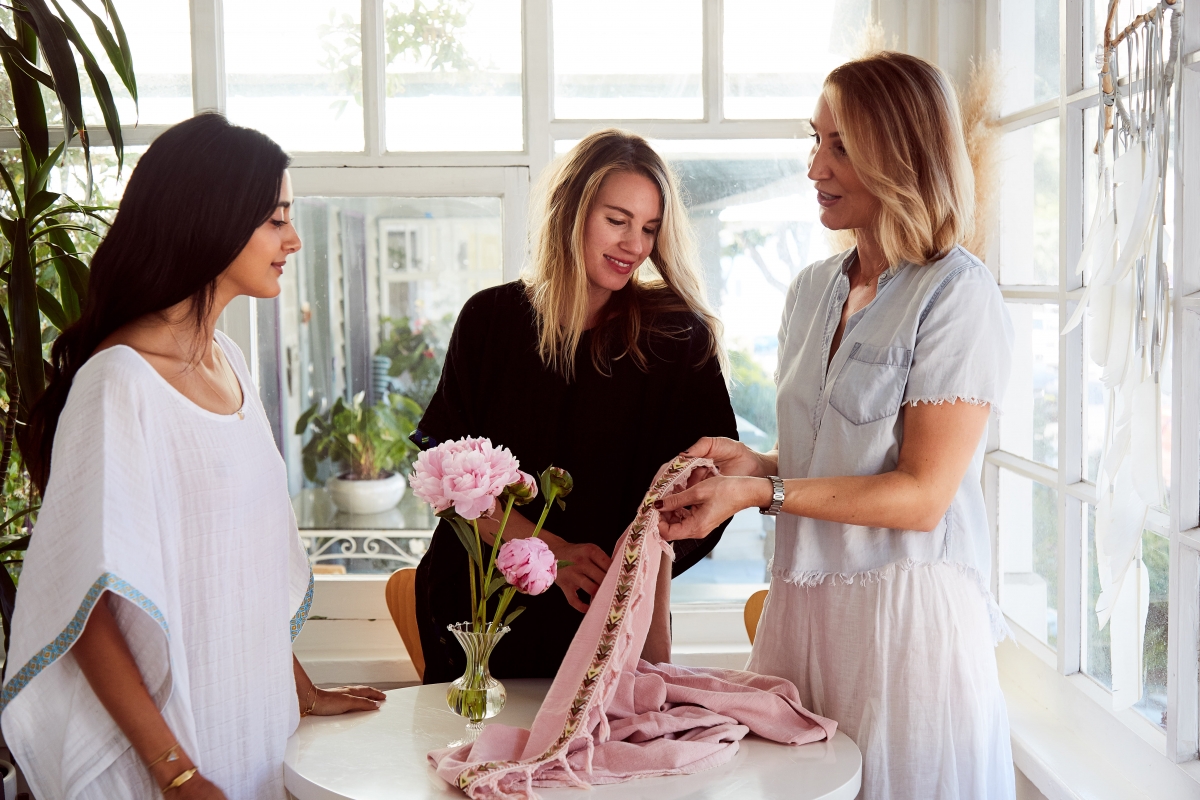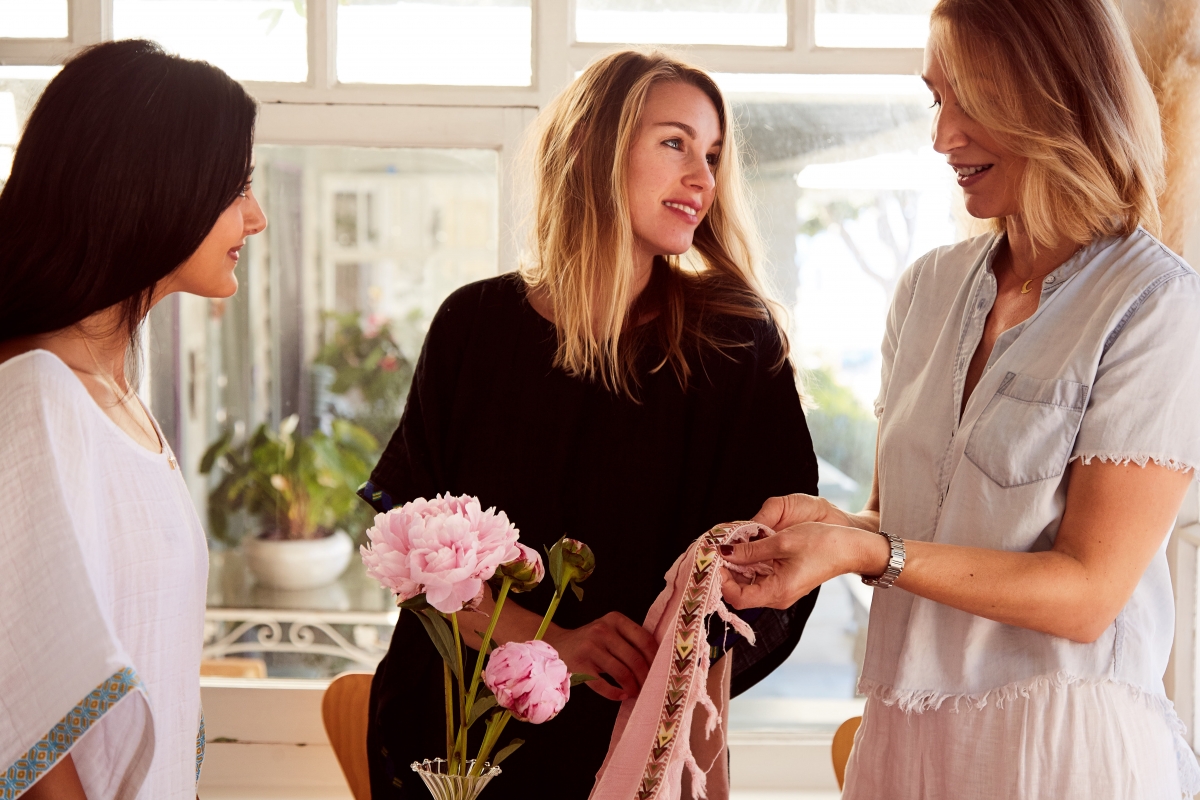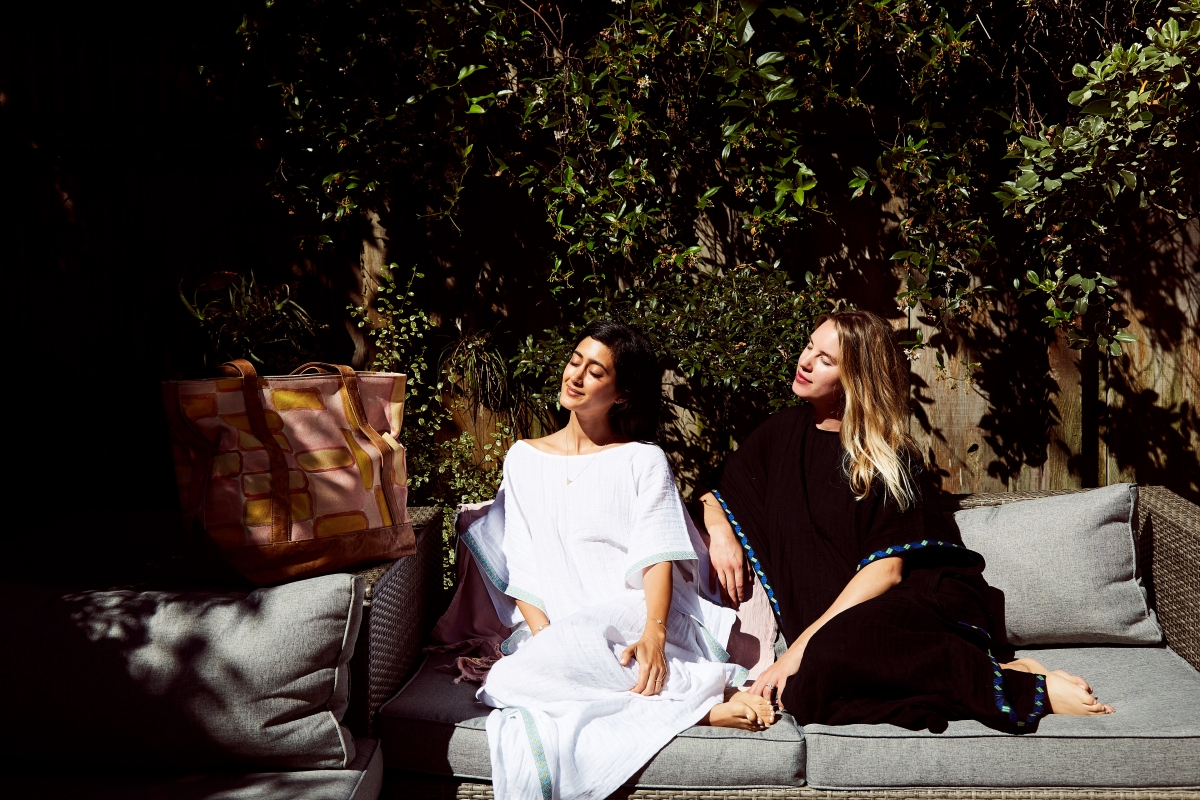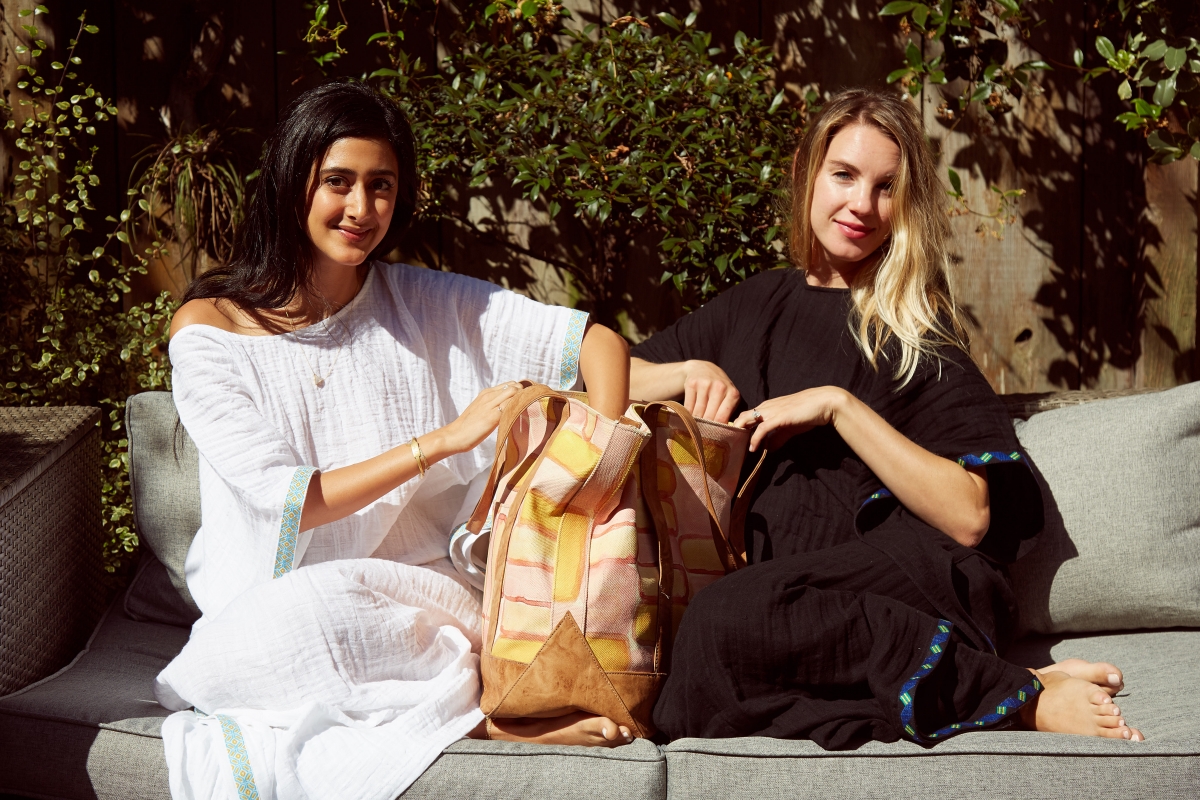 We can't get enough of Hamabla's luxurious and understated beach goods. This new line, created by lovely local Malibu babe Joelle Maynard, will make sure all aspects of your beach set up, from your kaftan to your umbrella and chairs, are on point. Hamabla, lovingly named after Joelle's Italian grandmother, was born out of a passion for well made, enduring pieces that stand up to seaside living without compromising style. Disenchanted by "one season", trendy items that fill the racks of touristy beachside shops and department stores, Joelle set out to elevate and redefine beach offerings.
Hamabla's beach umbrellas are simply beautiful. They work for both beach and patio (if you purchase the patio stand) and come in an array of understated and unique colors. Our favorite is the peachy pink. The beach chairs are so chic, you might want to keep them inside your home!! And the kaftans are basically the only thing you need for your beach wardrobe. We love the versatile sand throws as well; portable and quick-drying, they looks as good in the sand as it does thrown over a sofa cushion, tied into a sarong, or used as a blanket while you nap en route to your next vacation.
Having lived life in a variety of seaside locales that sit beside cosmopolitan destinations (Connecticut, New York/Hamptons, Los Angeles, San Francisco), Joelle sought out to design effortless pieces that stand up to the elements but can transition easily to refined everyday living or less sandy hotspots, and she definitely achieved her goal. Now a Malibu resident ( with her husband, two sons and two dogs), Joelle has created a beach line that embodies the laid-back lifestyle and mesmerizing beauty that surrounds her everyday.
HOW THEY GLOW QUESTIONNAIRE
NAME: Joelle Maynard
NICKNAME: Joji
PROFESSION: Founder & Designer of Hamabla
WHERE DID YOU GROW UP? Mostly Connecticut, with some brief family jaunts to New York and New Jersey
WHERE DO YOU LIVE? Malibu, CA
WHEN YOU'RE EATING HEALTHY, WHAT IS A TYPICAL…
BREAKFAST:
I'm not big on eating early, so I usually have some English Breakfast tea and a banana to start the day. Later on I will have some avocado toast if I'm at home or a small acai bowl on the go. Lately I've been making these amazing vegan banana and date muffins for my kids so I've been grabbing those many mornings.
LUNCH:
Lunch is usually in my car on weekdays I hate to say, so I need something portable. Turkey wraps and veggies with hummus dip make an appearance most often.
DINNER:
I love steamed vegetables and I'm a hot sauce fanatic. When I'm trying to eat healthy I just load up on the veggies, sprinkle a little Sriracha on them and then I can go easy (or without) anything that is fatty or carb-loaded! I love sushi, so on nights out I just try to go sashimi style and skip the rice.
SNACK:
Almonds are always my go-to. I keep them in my car and they're so satisfying.
WHAT ARE YOUR FAVORITE SPOTS/RESTAURANTS TO EAT HEALTHY?
Being a total carnivore, I love to tell people my favorite spot is The Butcher's Daughter in Venice. They just might convert me! When I'm at my office downtown I'm a regular at Omnom Organics. They have the most amazing on-the-go meals and smoothies!
WHAT IS YOUR FAVORITE INDULGENCE?
Wine, cheese and bread. Repeat.
WHAT ARE YOUR FAVORITE SPOTS/RESTAURANTS TO INDULGE?
Mozza is by far my favorite Italian in Los Angeles. For sushi, it's Sasabune.
WHAT WOULD BE YOUR LAST MEAL ON EARTH?
Lasagna (using my late Grandma Mae's recipe), a nice Super Tuscan red wine and freshly baked, warm chocolate chip cookies.
WHAT IS THE BEST DISH YOU COOK/ YOUR FAVORITE RECIPE?
I love the cookbook "Fresh Happy Tasty" by Jane Coxwell and I make her Avocado, Spinach and Arugula salad with fresh herbs very often. On a less healthy note, the recipe I've shared most often is "Weeds" pasta from Mario Batali's Molto Italiano cookbook. It's a hearty meat and pasta dish with delectably layered flavors that everyone in my family loves!
WHERE DO YOU GROCERY SHOP?
On weekdays it's either Pacific Greens in Malibu or Gelson's in Pacific Palisades. Weekends it's the Malibu Farmers Market.
TOP 3 ITEMS YOU ALWAYS HAVE IN YOUR KITCHEN?
Olive Oil, Lemons, Bananas
WHAT IS YOUR FITNESS REGIMEN?
I'm a huge barre girl. I've been doing Bar Method three times a week for over 10 years now. It's definitely my go-to. A little bit of running and I just started to work with a trainer once a week to make sure I'm hitting all areas of my body.
WHAT IS YOUR SKINCARE ROUTINE?
I've had oily/acne prone skin for a long time, so I have used Obagi products and they have been a lifesaver. Once a month Obagi facials have also kept my skin clear and glowing. Lately, I've been trying to migrate over to more natural skincare products, so I'm swapping out some of my old standbys with cleansers and moisturizers from Tata Harper and Beautycounter. Sunscreen is a must and I'm super-conscious to use the most natural ones possible. I mostly use Beautycounter for myself and my kids for everyday use, and slather it on multiple times a day when we're at the beach.
WHAT IS YOUR SELF-CARE ROUTINE?
Lots of water, turning off the phone, and heading to the beach to soak in the peacefulness and natural beauty of the ocean. It cleanses the soul.
WHAT ARE YOUR FAVORITE MAKEUP/NATURAL BEAUTY PRODUCTS?
Tata Harper for moisturizer. Beautycounter for sunscreen and makeup.
IF YOU WERE STRANDED ON A DESERT ISLAND, WHAT 3 PRODUCTS WOULD YOU TAKE WITH YOU?
Beautycounter sunscreen and lip balm, a Mason Pearson rake comb
WHAT PROFESSIONAL BEAUTY/HEALTH/FITNESS/SPIRITUAL GURUS DO YOU SWEAR BY?
Eckhart Tolle
Gwyneth Paltrow/Goop
Athena Calderone/Eyeswoon
TOP 3 FAVORITE SONGS?
La Cienega Just Smiled by Ryan Adams
Ain't Nobody by Chaka Khan
Everyday I Write The Book by Elvis Costello
MOST-WATCHED MOVIE?
Lost in Translation
Old School
Clueless
MOST LIFE-CHANGING BOOK?
One Summer: America, 1927 by Bill Bryson
FAVORITE SHOPS/BOUTIQUES?
Love Adorned in Santa Monica & Amagansett
COOLEST PLACE YOU'VE EVER VISITED?
The Medinas in Morocco. Specifically in Fez.
FAVORITE HOTELS?
The Greenwich Hotel, New York
The Four Seasons Hualalai
The Edition, Miami Beach
WHAT IS THE BEST GIFT YOU'VE EVER RECEIVED?
My children, delivered healthy and happy.
WHAT IS THE BIGGEST LEARNING EXPERIENCE YOU'VE HAD TO FACE AND WHAT DID YOU TAKE AWAY FROM IT?
After many years of working toward perfection on many endeavors: career, homes, parenting, marriage… I've realized that life is a journey. You are never going to be "done" and perfection is an unattainable goal, so you should just do your best, savor the process and enjoy the ride.
DESCRIBE YOUR PERFECT DAY.
Wake up late, walk my dogs at the beach, play board games with my family, eat an amazing dinner and go to bed early. This day can be edited a million different ways, but if my phone is off, I put aside my "gotta do's" and am totally present with my loved ones it is a perfect day.
WHAT IS YOUR MOST VALUABLE GLOW TIP/SECRET??
Drink lots of water and get 8 hours of sleep. It's not groundbreaking, but it works like nothing else.
FAVORITE QUOTE?
"Dream as if you'll live forever. Live as if you'll die today." – James Dean
WHAT ARE YOU GRATEFUL FOR?
My family and my health.
WHAT MAKES YOU GLOW?
Listless days at the beach with nothing to do but bask in the sun, watch the waves and breathe in the ocean air. It's the most transformative thing I can do for myself.
Photography by: Monroe Alvarez