Hillary Levine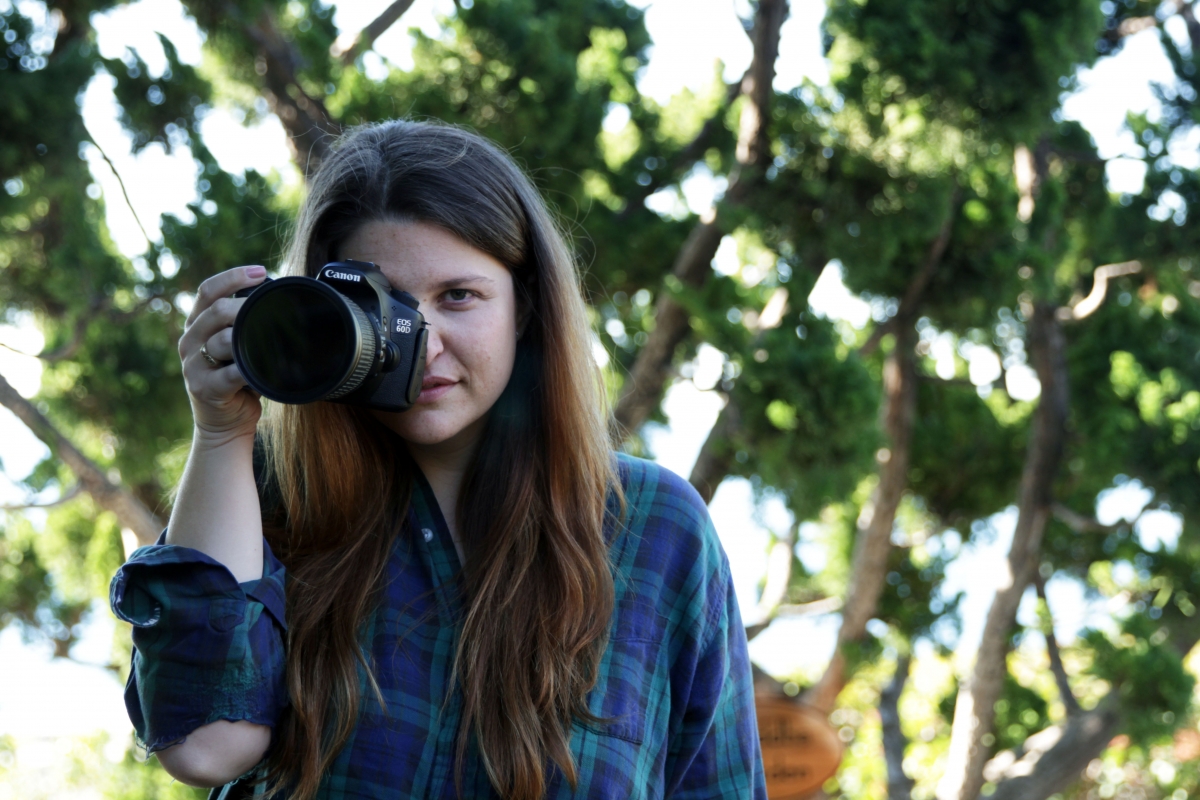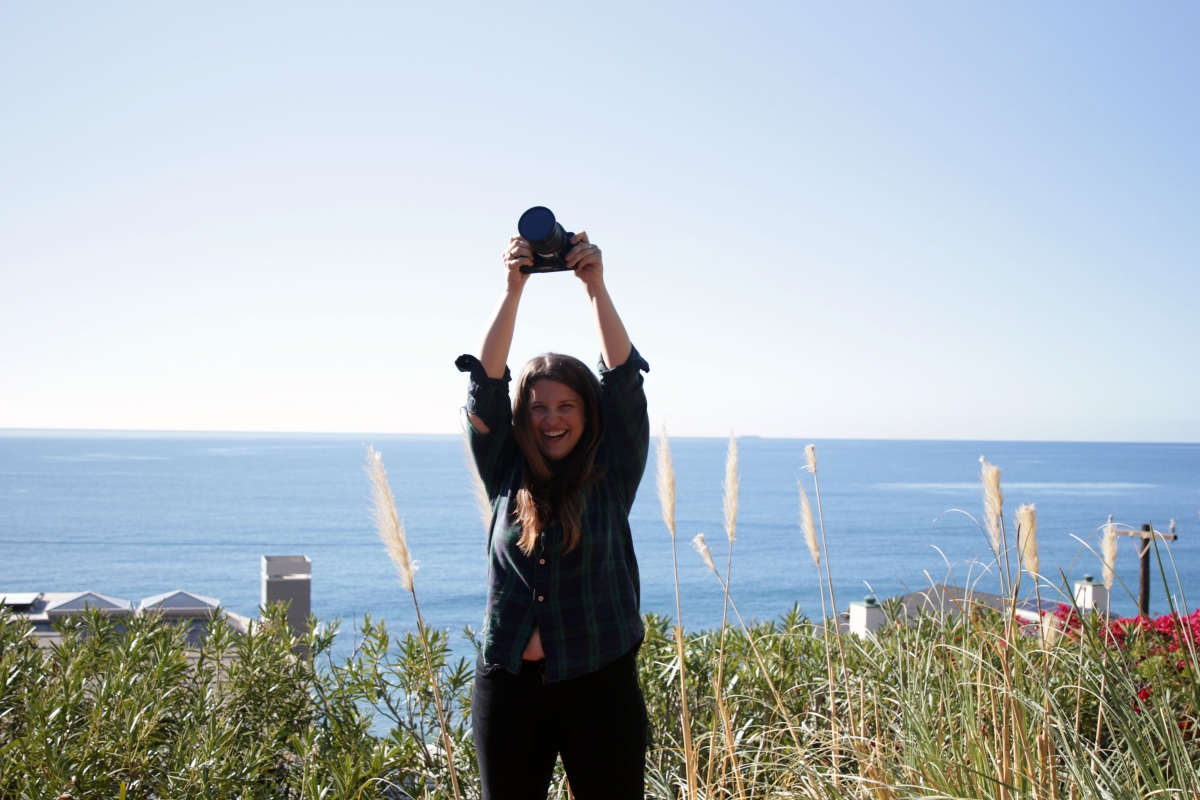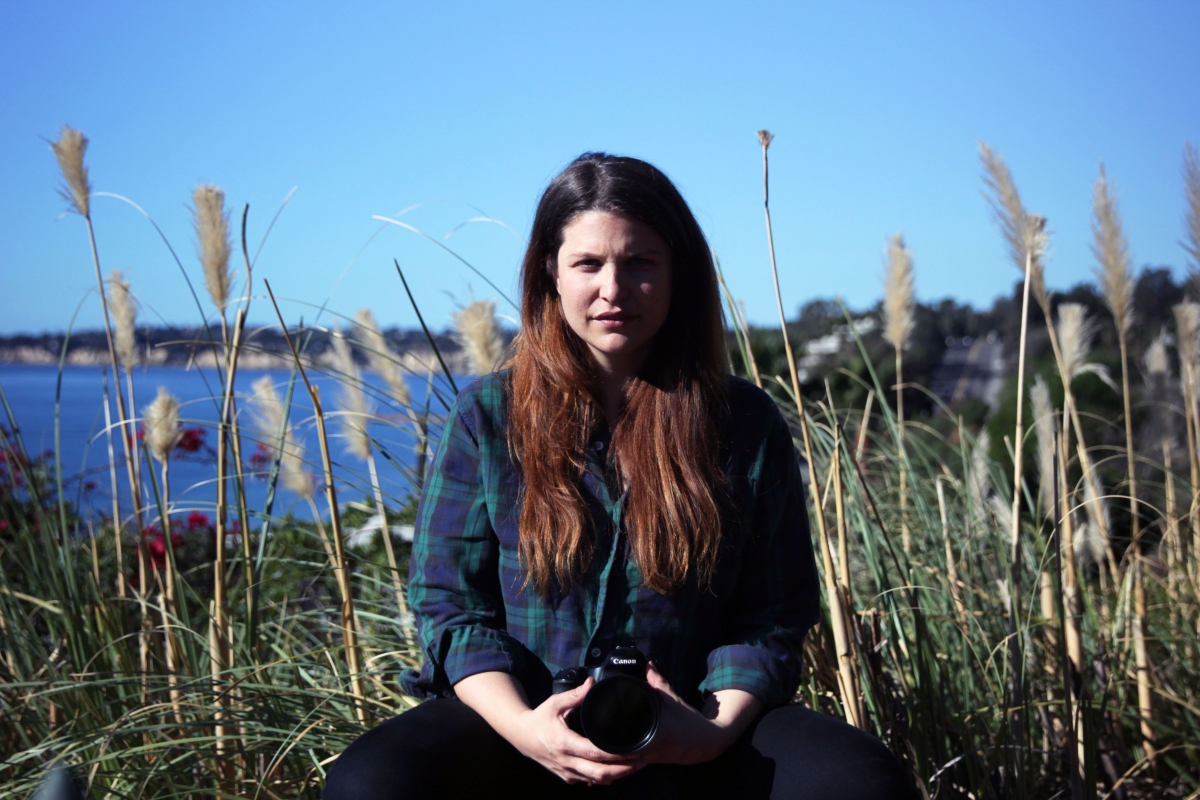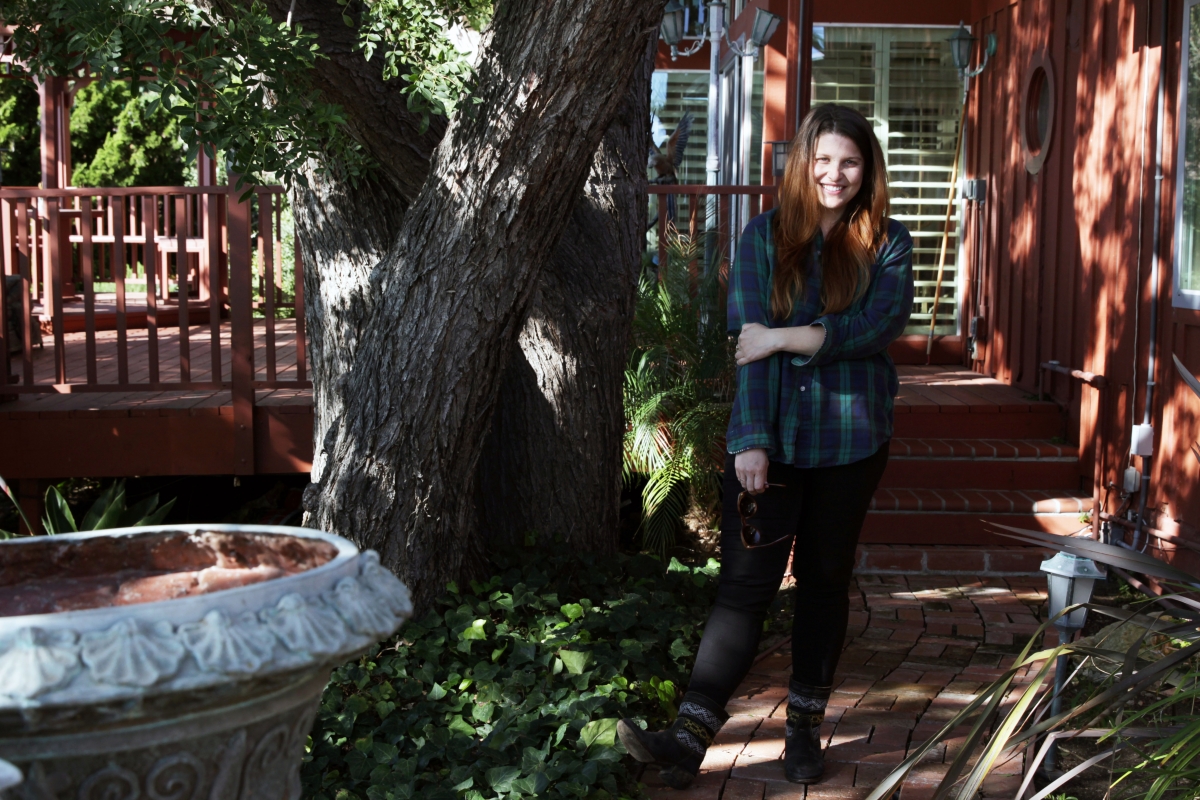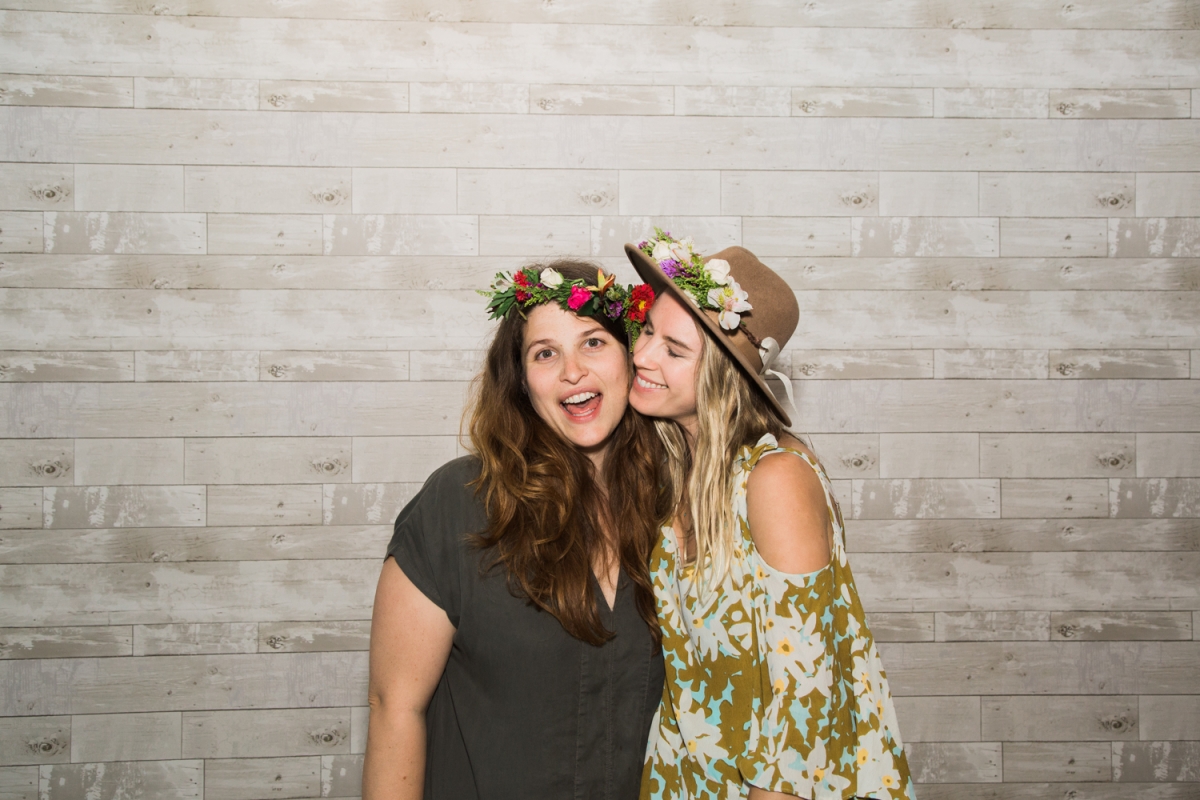 To know Hillary Levine is to love her! Through her creative film endeavors, this incredible #glowgirl empowers people to explore, accept, and celebrate themselves.
Hillary makes things – usually weird, evocative, funny, empowering video things on the internet. Her work focuses on talking about things people are afraid of talking about. She loves filming in spaces we rarely see and setting up kooky scenarios to teach us more about ourselves. Her adventures have led her to sex dungeons, hair donation factories, and all sorts of private places in between. Most recently, she created and directed a show for go90 called "Modern Sex." Hillary is currently the Head of Unscripted at Super Deluxe in Los Angeles. Take a peek into the glow secrets of this incredibly vibrant, talented, funny, beautiful and brilliant #glowboss.
HOW THEY GLOW QUESTIONNAIRE
NAME: Hillary Levine
NICKNAME: Hilly, Hillz, Hill-dog
PROFESSION: Digital Video Writer/Director/Producer/Host, De facto Internet Sex Expert, Aspirational Children's Book Writer
WHERE DID YOU GROW UP? St. Louis
WHERE DO YOU LIVE? LA
WHEN YOU'RE EATING HEALTHY, WHAT IS A TYPICAL…
BREAKFAST: Sheep's milk yogurt from the farmer's market and a homemade turmeric latte
LUNCH: Soup from the Gourmet Soup Kitchen, a DIY salad from somewhere near wherever I'm working, or leftovers
DINNER:
My specialty is "quinoa mush pile" aka stir-fried seasonable vegetables topped with roasted chickpeas, cashews and quinoa. I serve it with whatever hummus and dips are in my fridge. If you ever come over for dinner, please forgive me.
SNACK: Fruit, nuts, dark chocolate. I also drink tea all day long.
WHAT ARE YOUR FAVORITE SPOTS/RESTAURANTS TO EAT HEALTHY? Beachwood Café – the best scrambled eggs in the world, Sophia's bowl, Laurel Punchbowl – mango lassi smoothie Yuko Kitchen – tofu rice bowl (substitute the rice for salad) with avocado Malibu Seafood – fresh grilled fish
WHAT IS YOUR FAVORITE INDULGENCE? Boba from I Love SweetTea
WHAT ARE YOUR FAVORITE SPOTS/RESTAURANTS TO INDULGE? Pailin in Thai Town – khao soi, pad thai, vegetable curry with tofu Alimento – escolar crudo, white bean soup, octopus Guisados – fish tacos Salt and Straw – salted, malted, chocolate chip cookie dough (that's one flavor!)
WHAT WOULD BE YOUR LAST MEAL ON EARTH? A rowdy tea party around a bonfire with all of my favorite people. I don't even know what we'd eat. S'mores and whiskey, maybe? There'd also be lots of kissing and laughing and dancing.
WHAT IS THE BEST DISH YOU COOK/ YOUR FAVORITE RECIPE? I got a vegetable spiralizer and now I am obsessed with making zoodles (zucchini noodles) with fresh spicy tomato and eggplant sauce so I am basically a parody of someone who lives in LA.
WHERE DO YOU GROCERY SHOP? The Larchmont and Melrose Place Farmer's Markets, Trader Joe's, and Erewhon when I feel like balling out on organic food.
TOP 3 ITEMS YOU ALWAYS HAVE IN YOUR KITCHEN?
1. A cabinet of tea 2. Lemons 3. 4 kinds of hummus
WHAT IS YOUR FITNESS REGIMEN? (how often & what you do) Yoga, pilates, and SoulCycle with a little hiking and Yoga Booty Ballet thrown in.
WHAT IS YOUR SKINCARE ROUTINE? (products, facials, etc) Very minimal. I use Eucerin gentle hydrating cleanser, witch hazel, argan oil and Suntegrity face sunscreen. I get my eyebrows and lashes tinted to avoid pretty much ever wearing makeup.
IF YOU WERE STRANDED ON A DESERT ISLAND, WHAT 3 PRODUCTS WOULD YOU TAKE WITH YOU?
1. Coconut oil 2. The Internet 3. My fiance (not necessarily a product but I'd want him there)
WHO INSPIRES YOUR CAREER? I am obsessed with Miranda July and her prolific, unique and ever-expansive artistic voice as it jumps across different mediums. And my dad who is a brain doctor moonlighting as a photographer.
BEST MOVIE WE PROBABLY HAVEN'T SEEN? My mind was blown the first time I saw The Young Girls of Rochefort (directed by Jacques Demy). Imagine if Grease and Wes Anderson had a French baby in the 1960s.
TOP 3 FAVORITE SONGS?
1. Stand By Your Man – Candi Stanton 2. Fill Your Heart – David Bowie 3. Put It On Me – Ja Rule
MOST LIFE-CHANGING BOOK? 'Even Cowgirls Get The Blues' by Tom Robbins is a wild, inspiring journey about making the most of what makes you weird. The writing is so vibrant and sprawling and fun.
FAVORITE SHOPS/BOUTIQUES? Sabon NYC for bath products, Fox and Bond for jewelry, The Sabah Dealer for shoes, Reformation for dresses, Etsy for everything else
COOLEST PLACE YOU'VE EVER VISITED? Whenever I have time off, I always want to be at the beach. Some of my favorites are Morro de Sao Paulo, Cannes, Cabo, and Malibu.
WHAT IS THE BEST GIFT YOU'VE EVER RECEIVED? My life?
WHO ARE YOUR MOST TRUSTED HEALERS? Bodywork by Rachel – I had the most insane physical release once when Rachel was deep in my hips. It was like a visceral ah-ha moment. Sunset Foot Spa – An hour-long $30 foot massage can quickly turn a bad day around.
WHAT IS YOUR MOST VALUABLE GLOW TIP/SECRET? Always communicate the love you feel.
FAVORITE QUOTE? "I'd rather be someone's shot of whiskey than everyone's cup of tea." - Pinterest
WHAT ARE YOU GRATEFUL FOR? All the obvious things – health, happiness, family, friends, the insane privilege of having reliable access to food/water/shelter/security, the ability to give and receive love – and on top of ALL OF THAT having a career where I get paid to make things.
WHAT MAKES YOU GLOW? The people I love, the beach, sunshine, sex, laughter, collaborating with people I admire, handwritten cards, massages, traveling, gratitude, lavender fields, snuggling.