Jimena Garcia // Brow Healing at WMN Space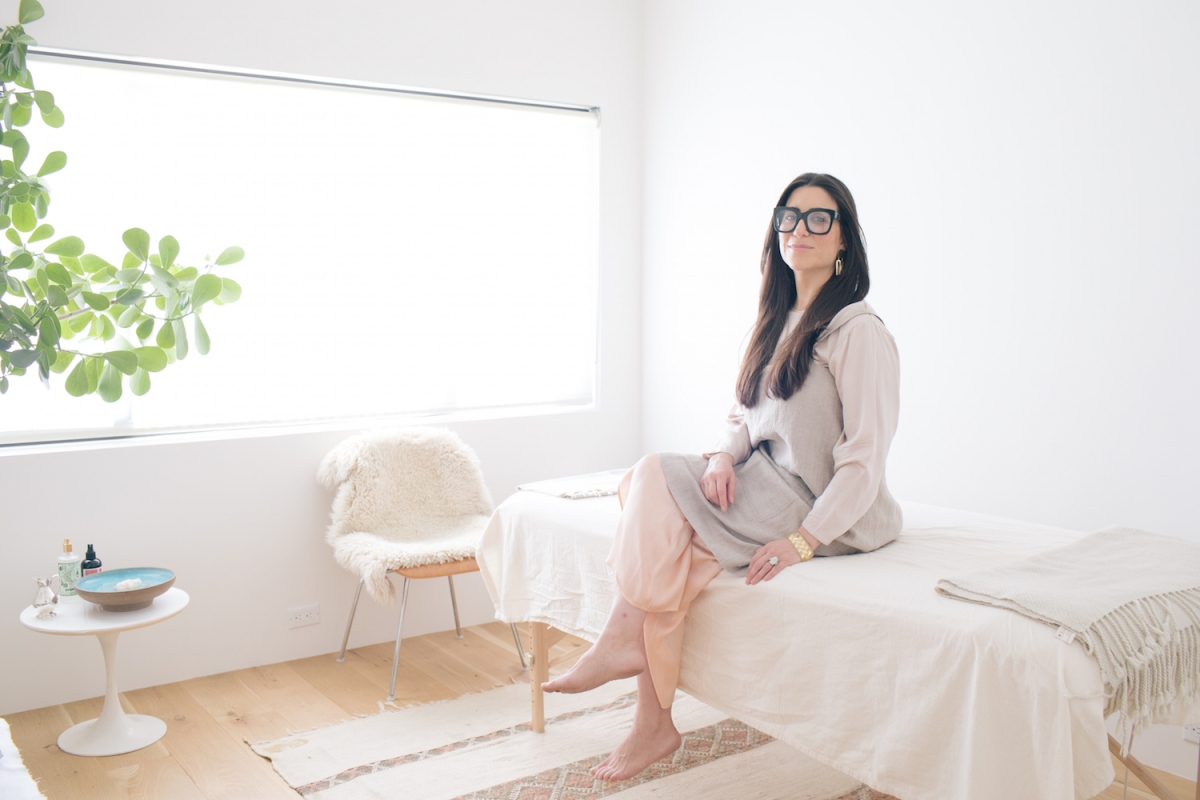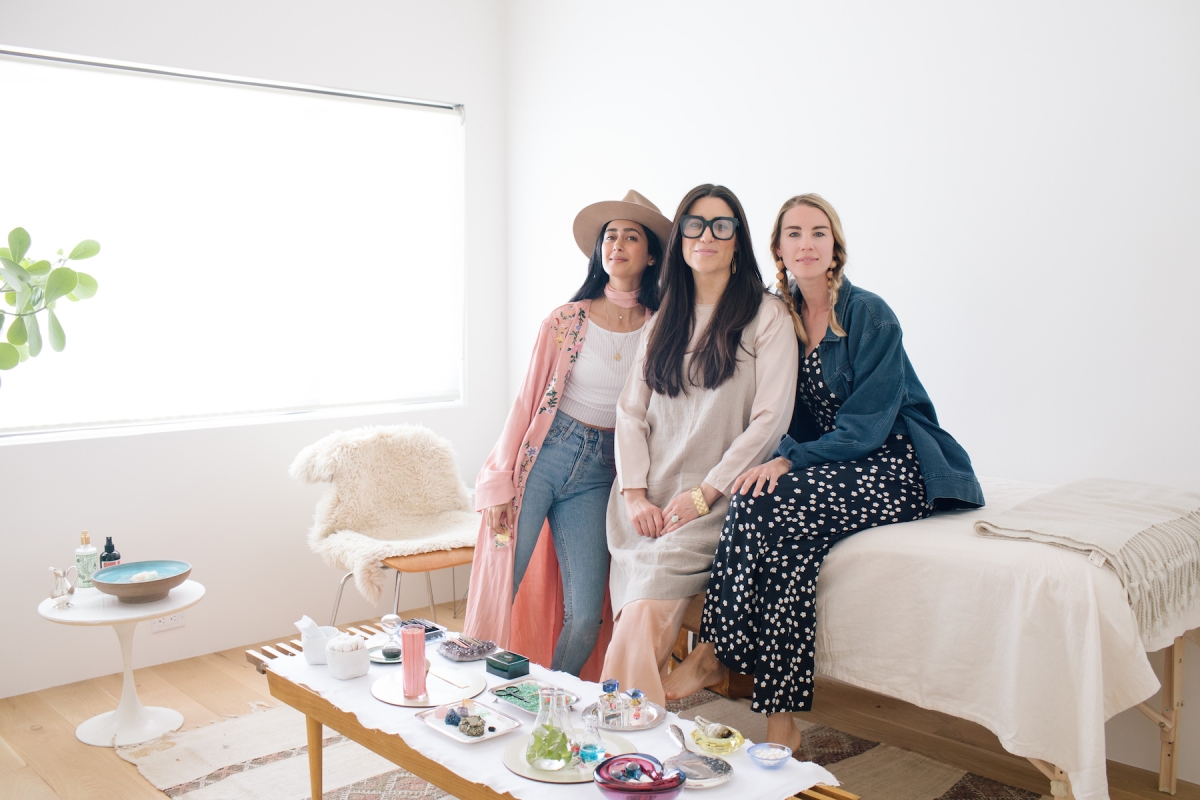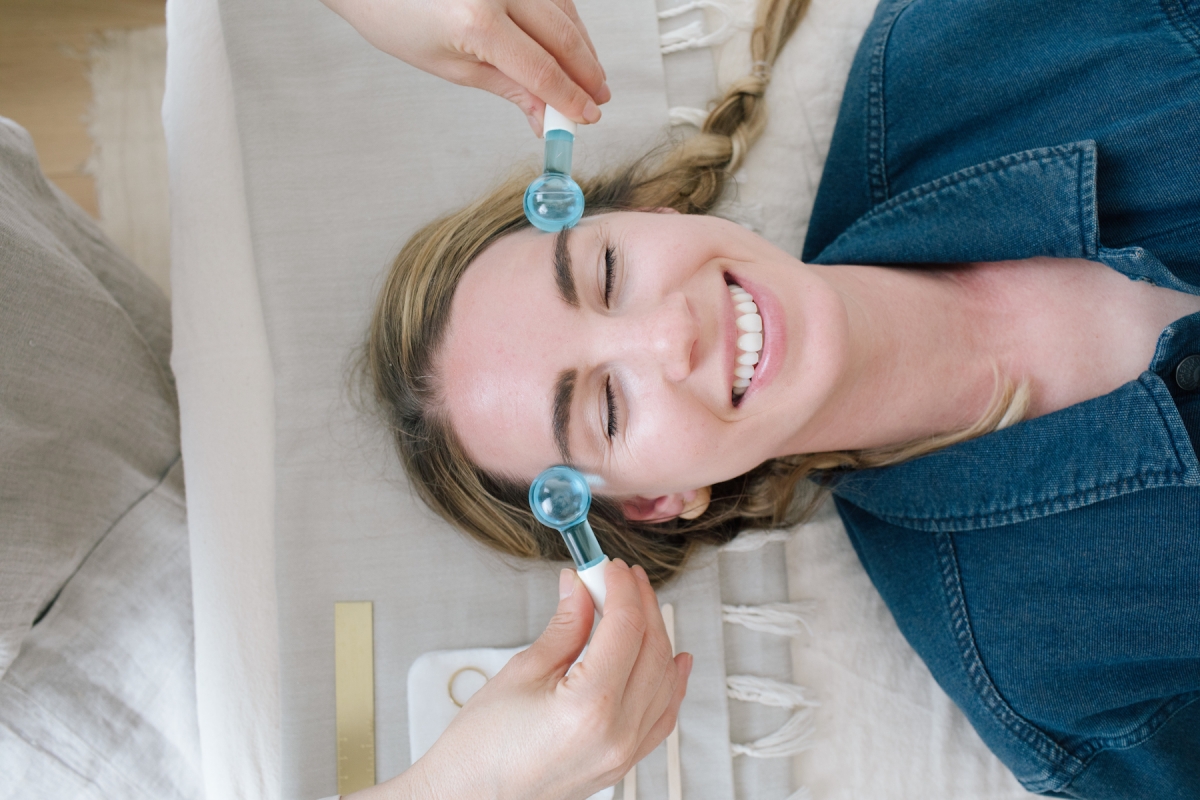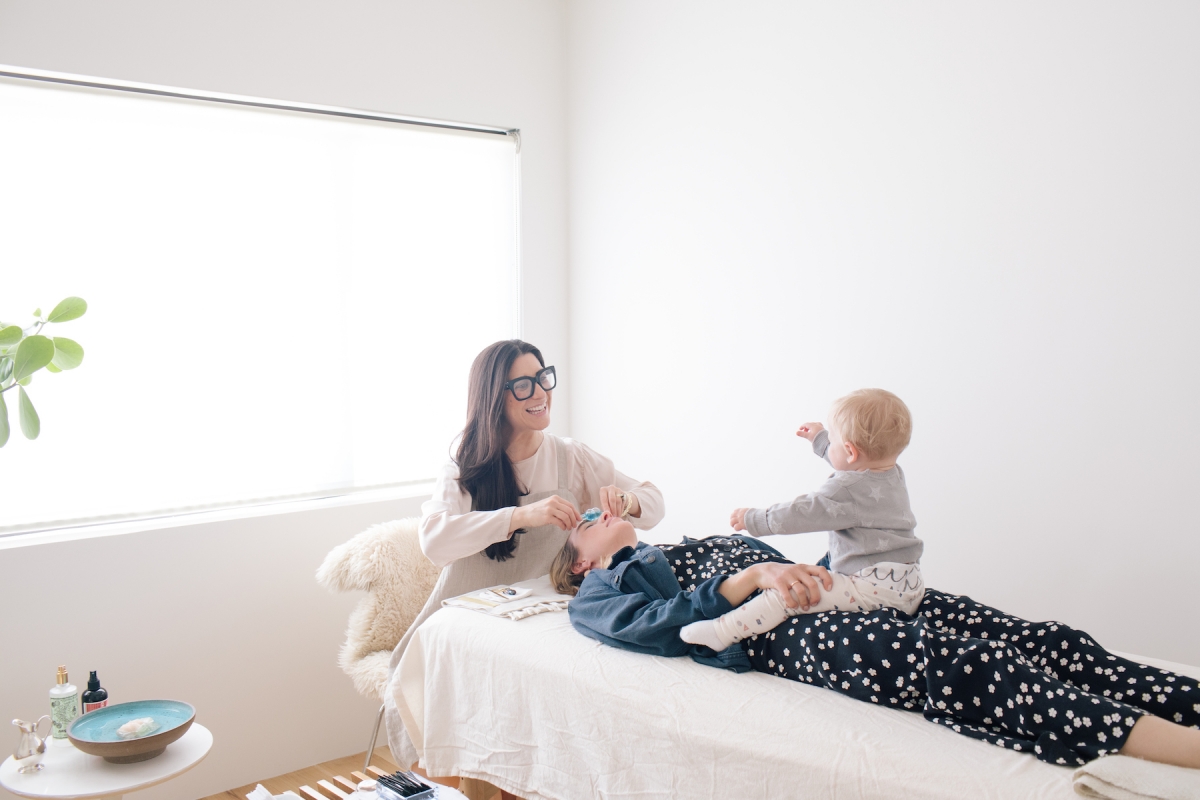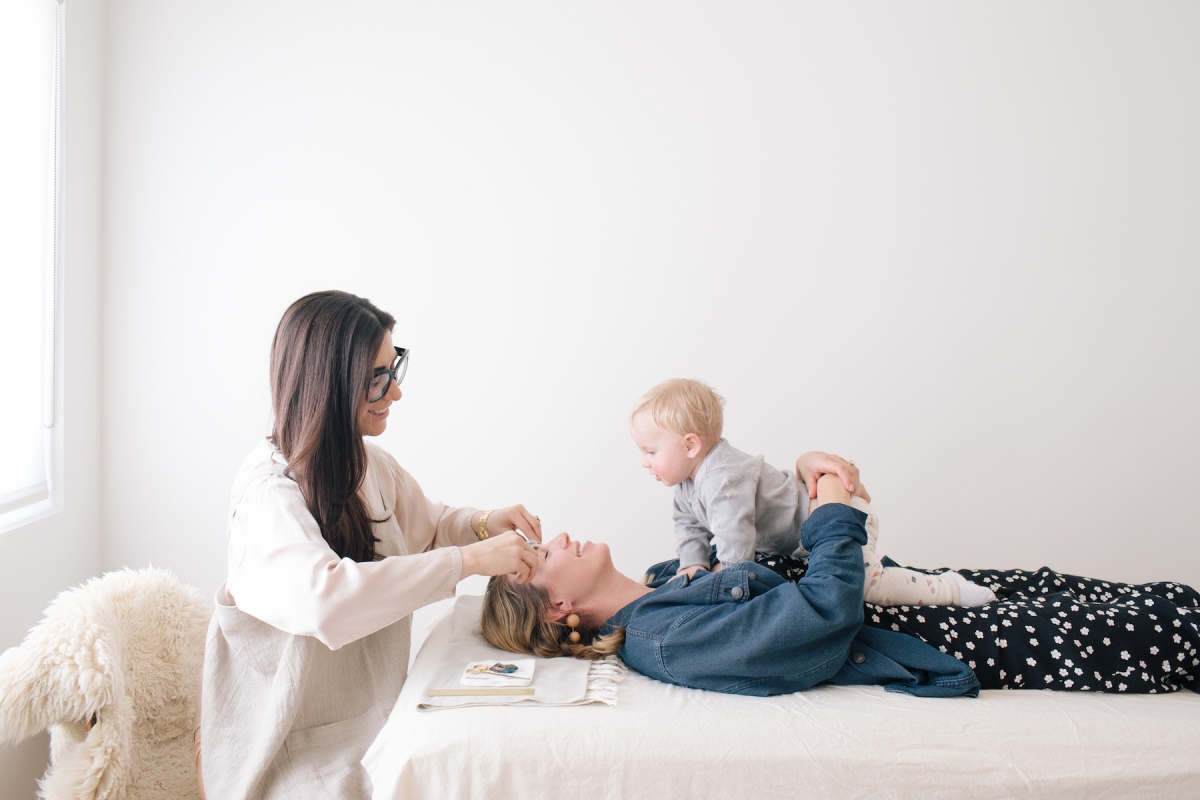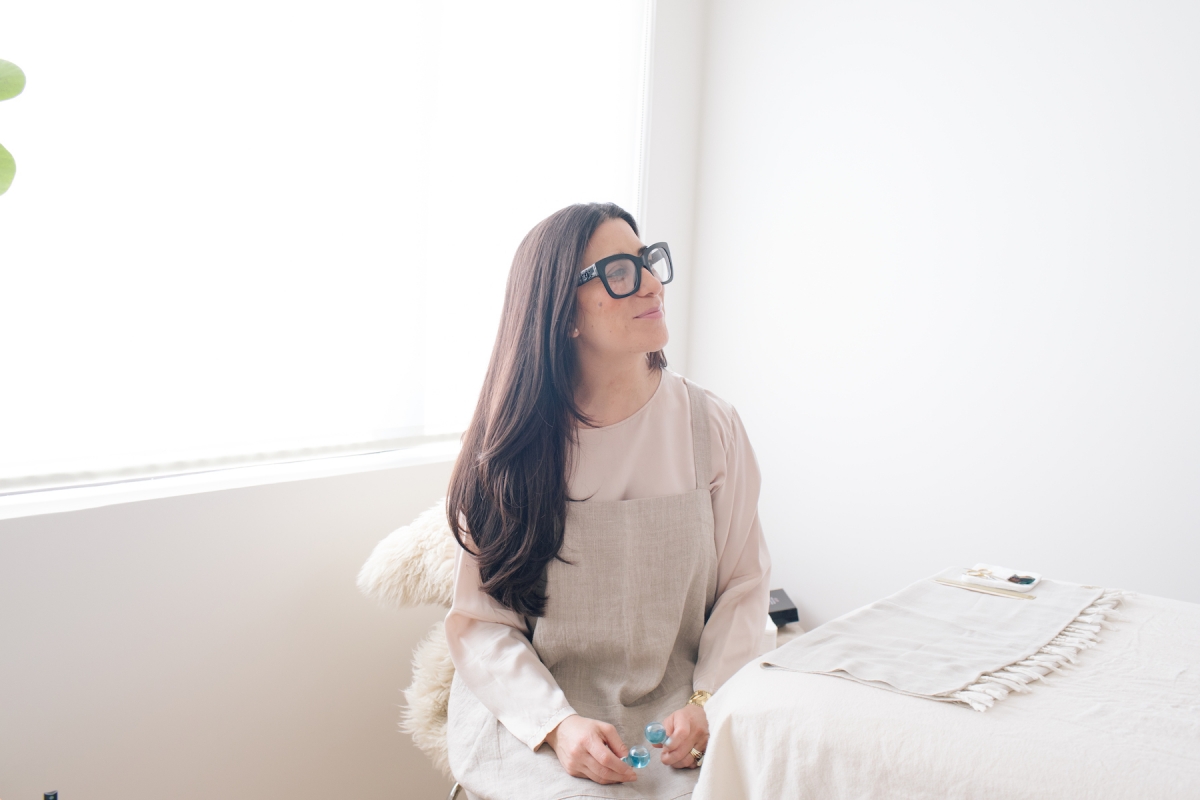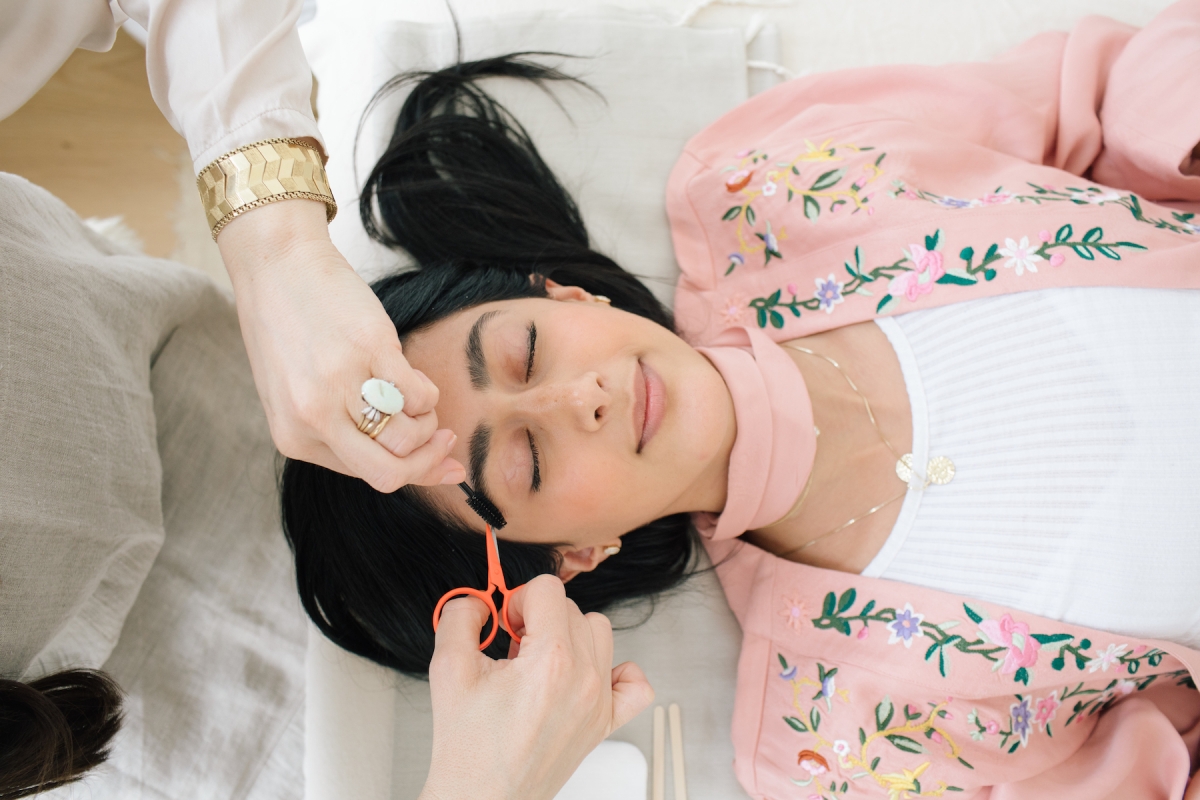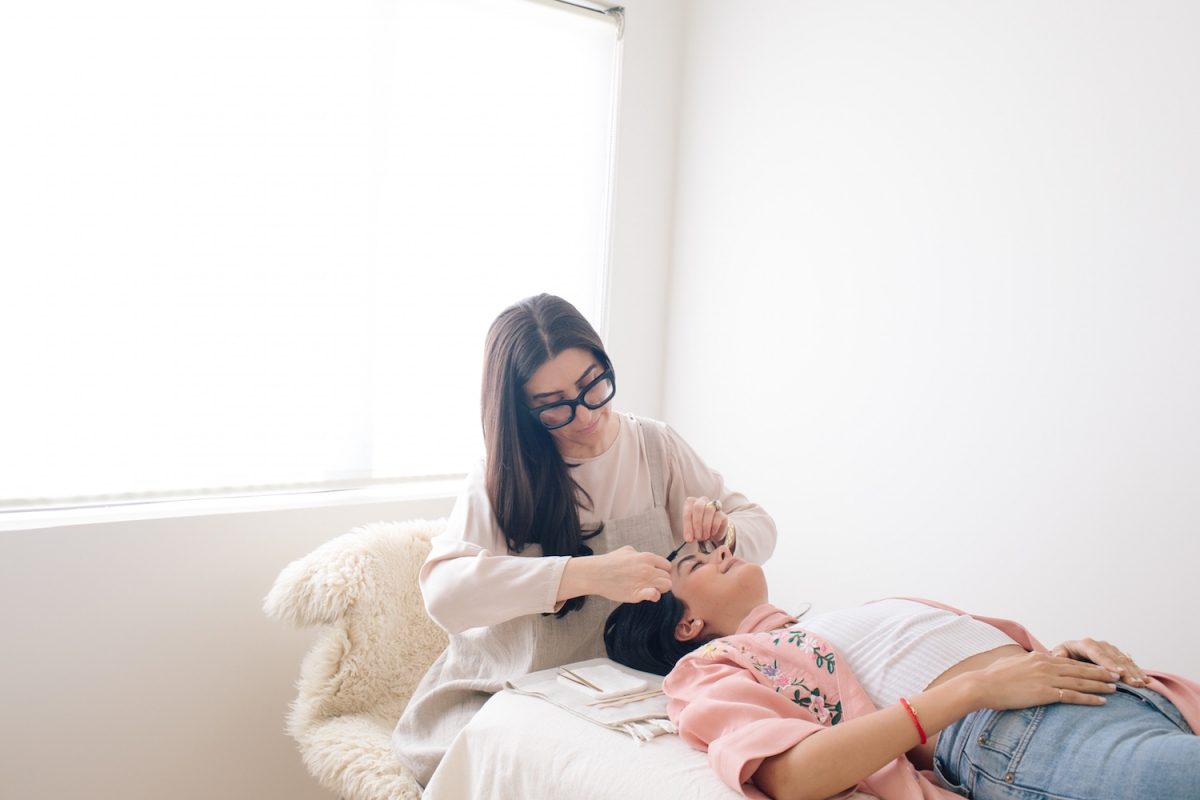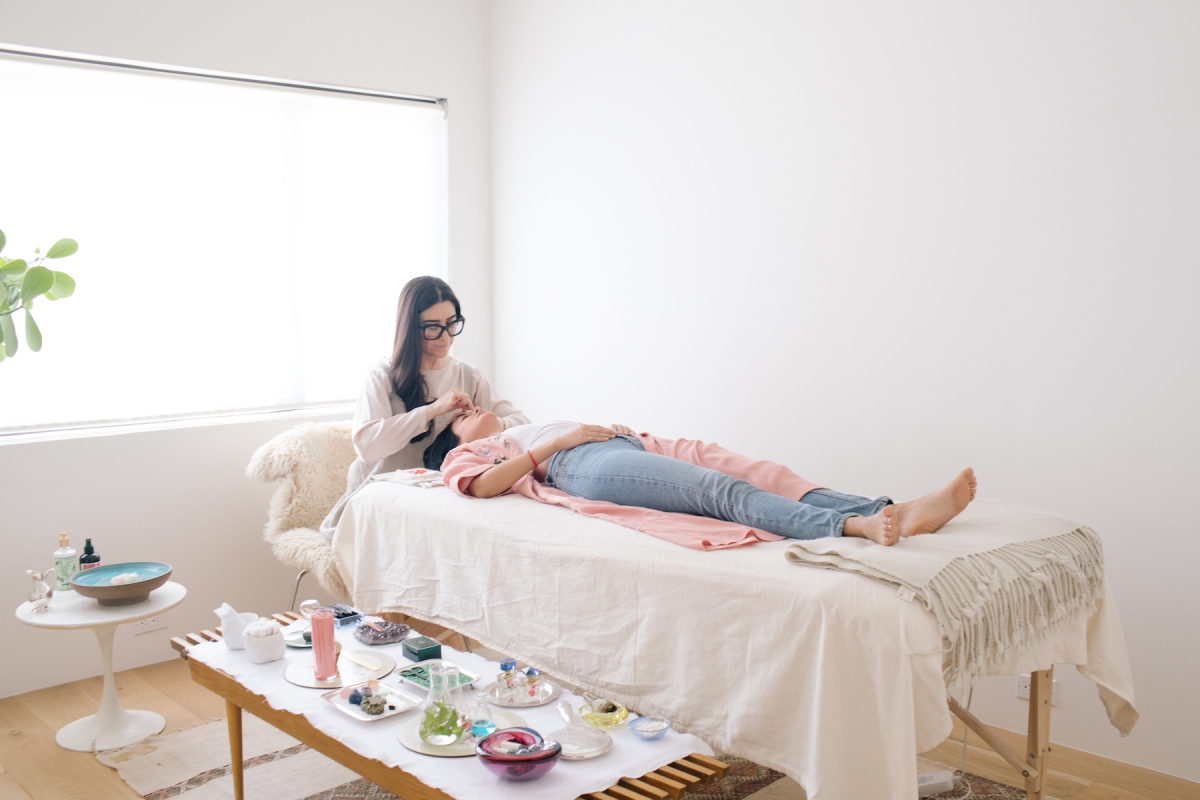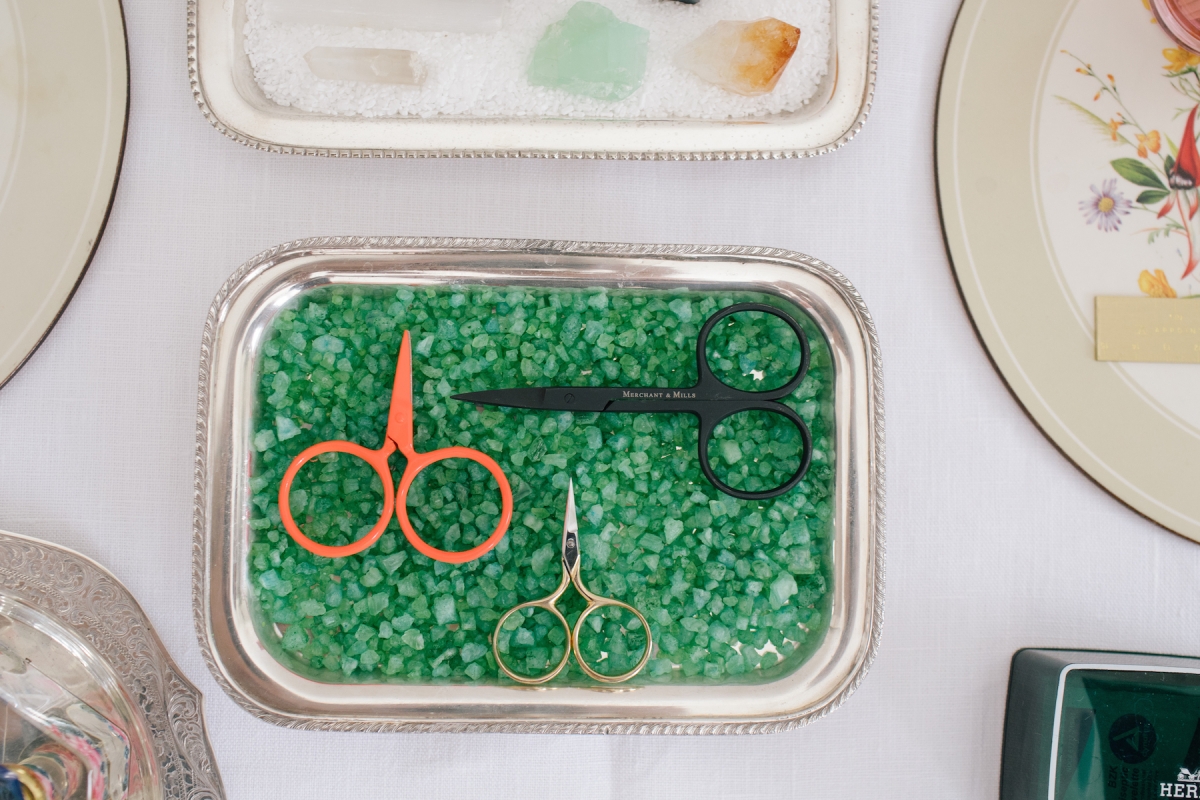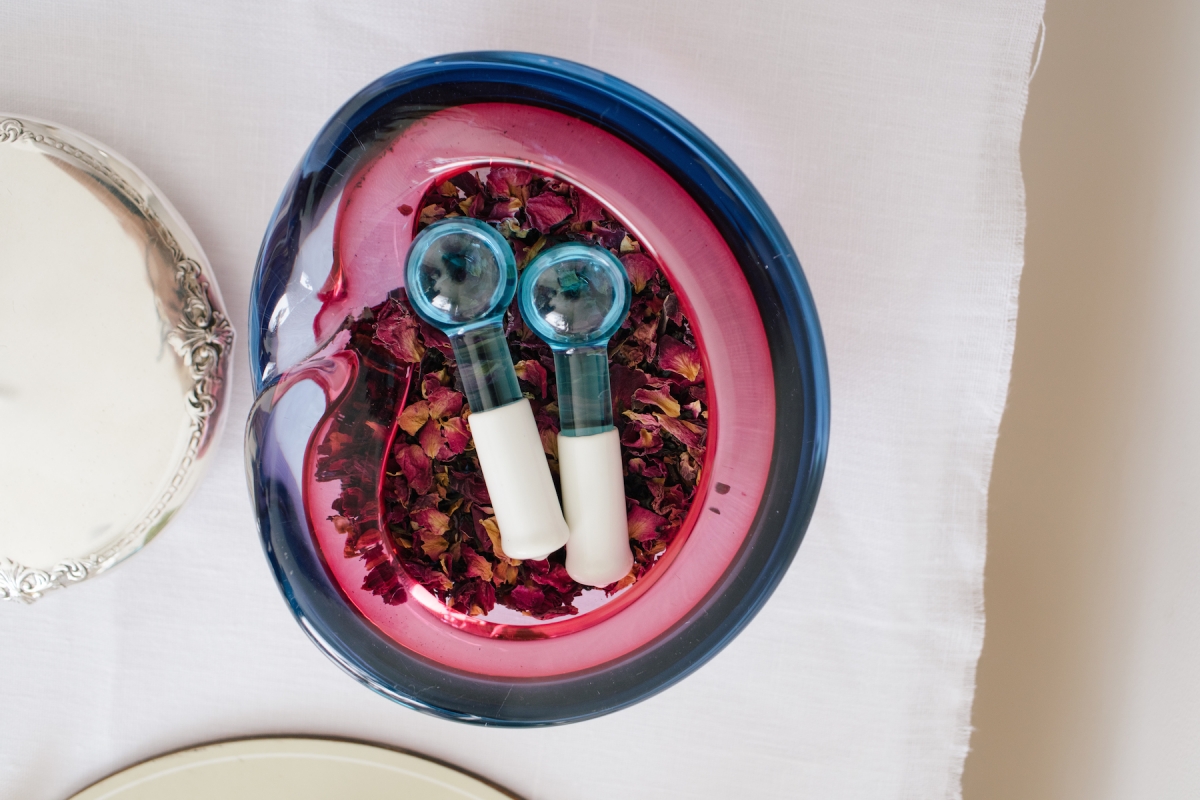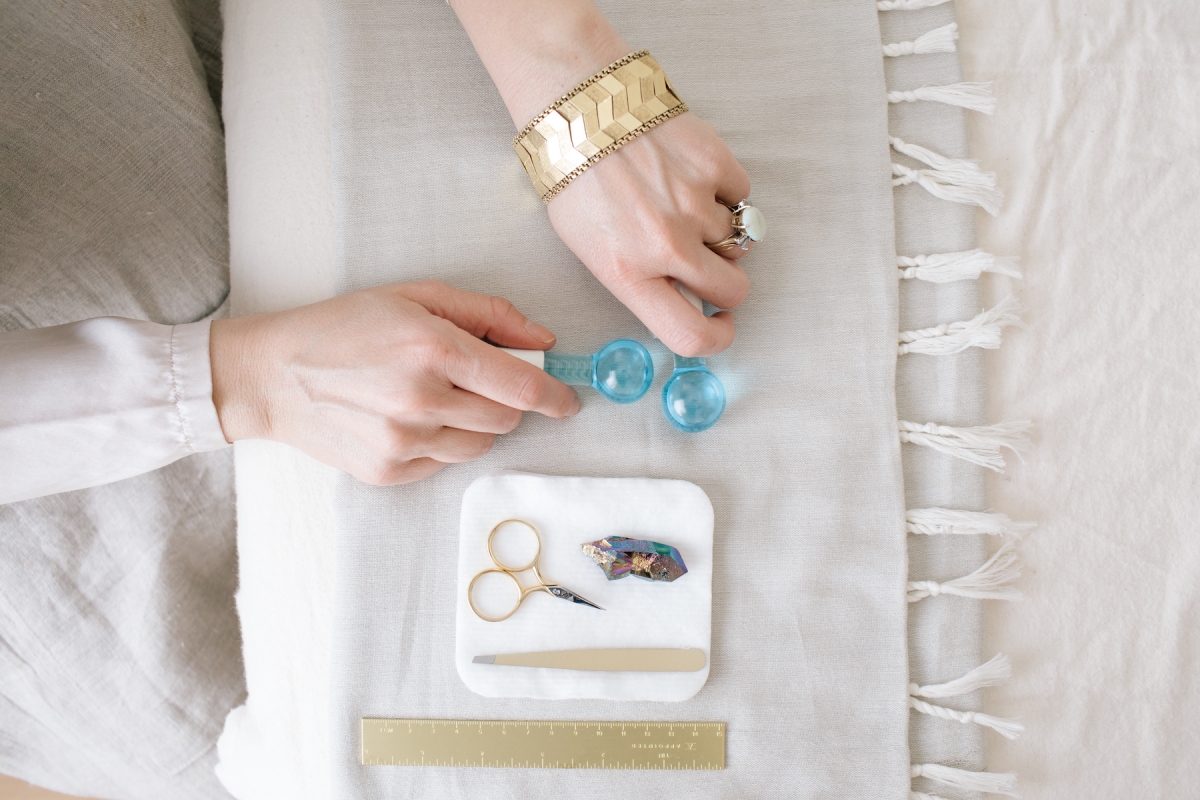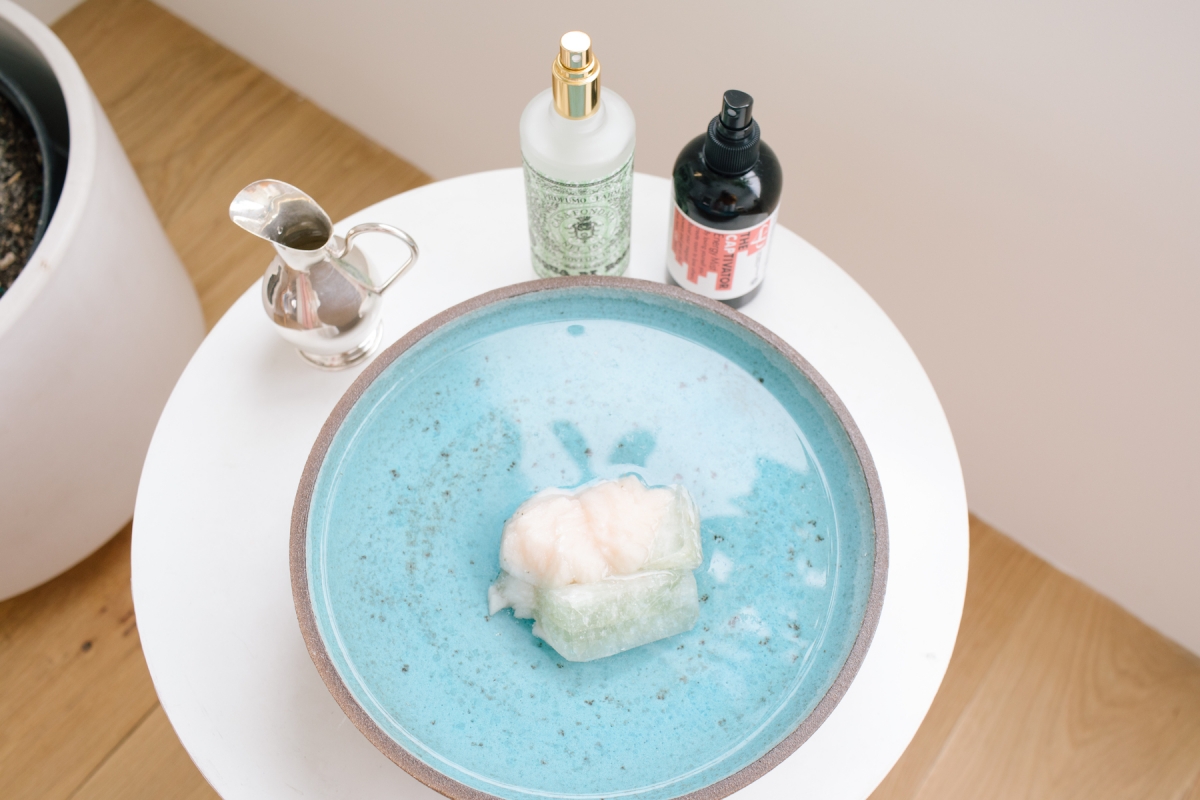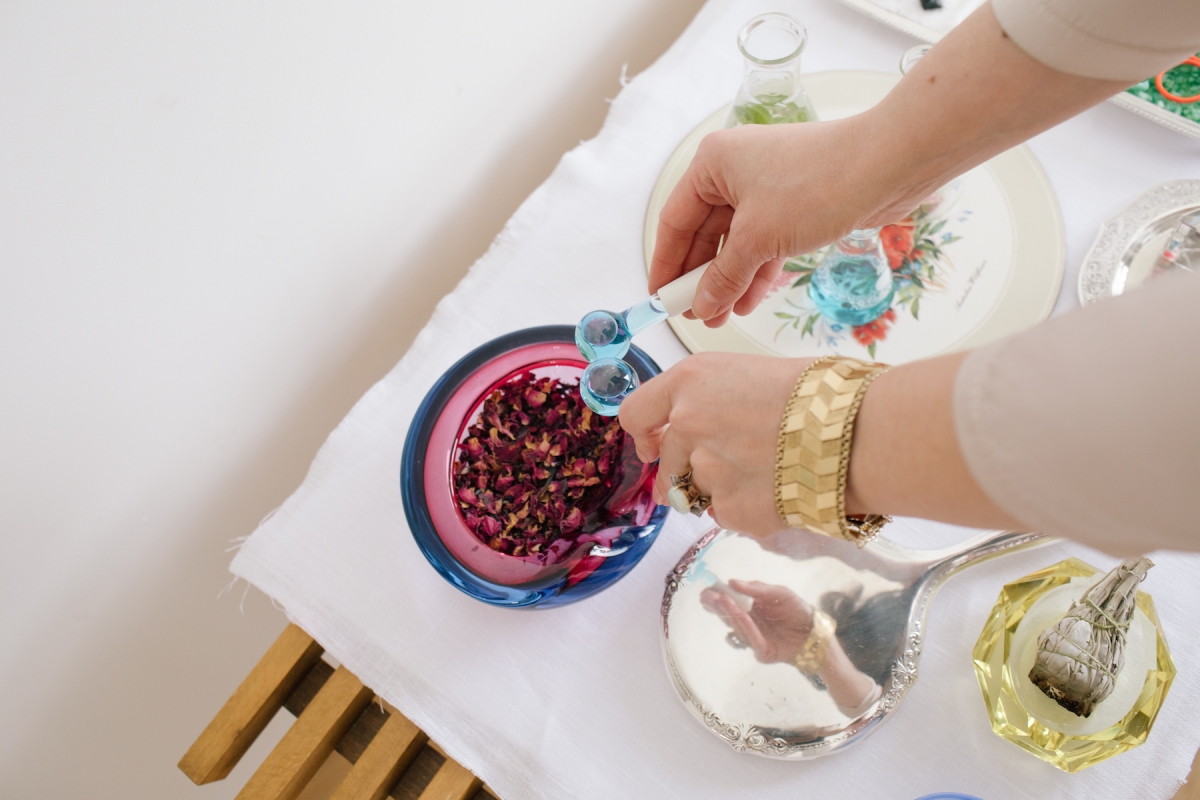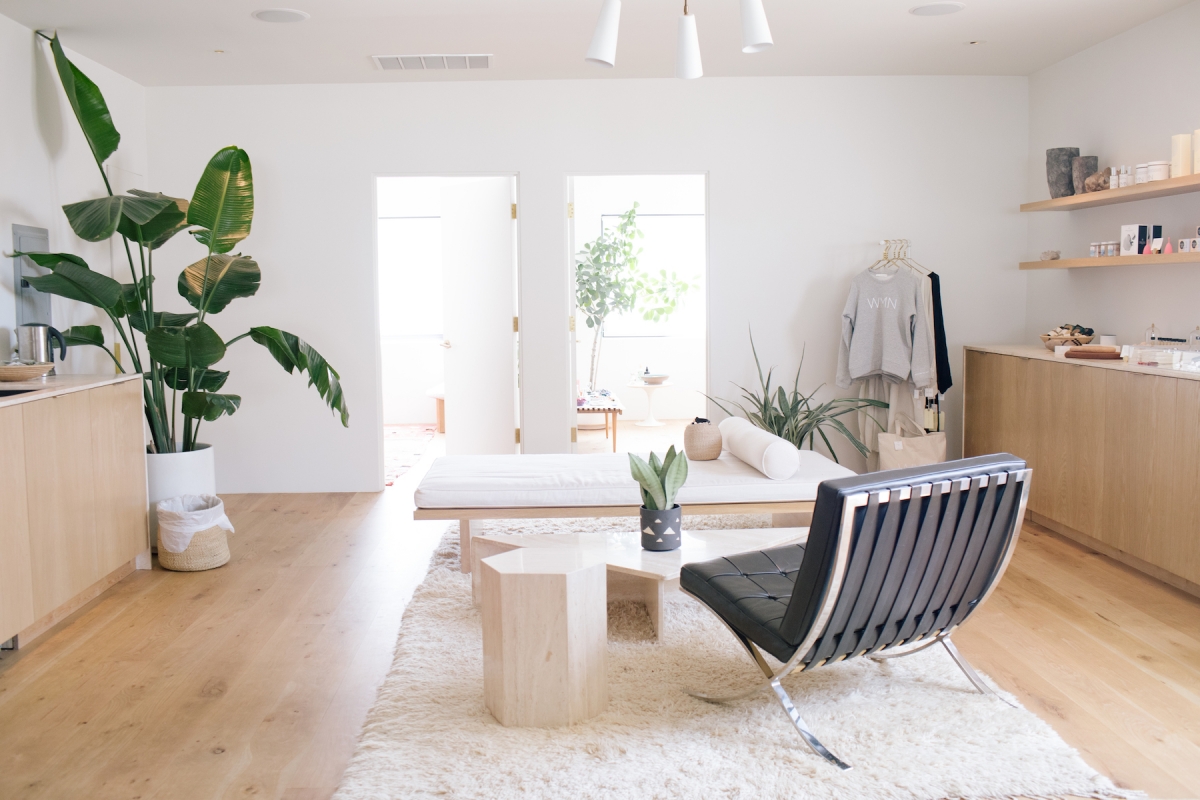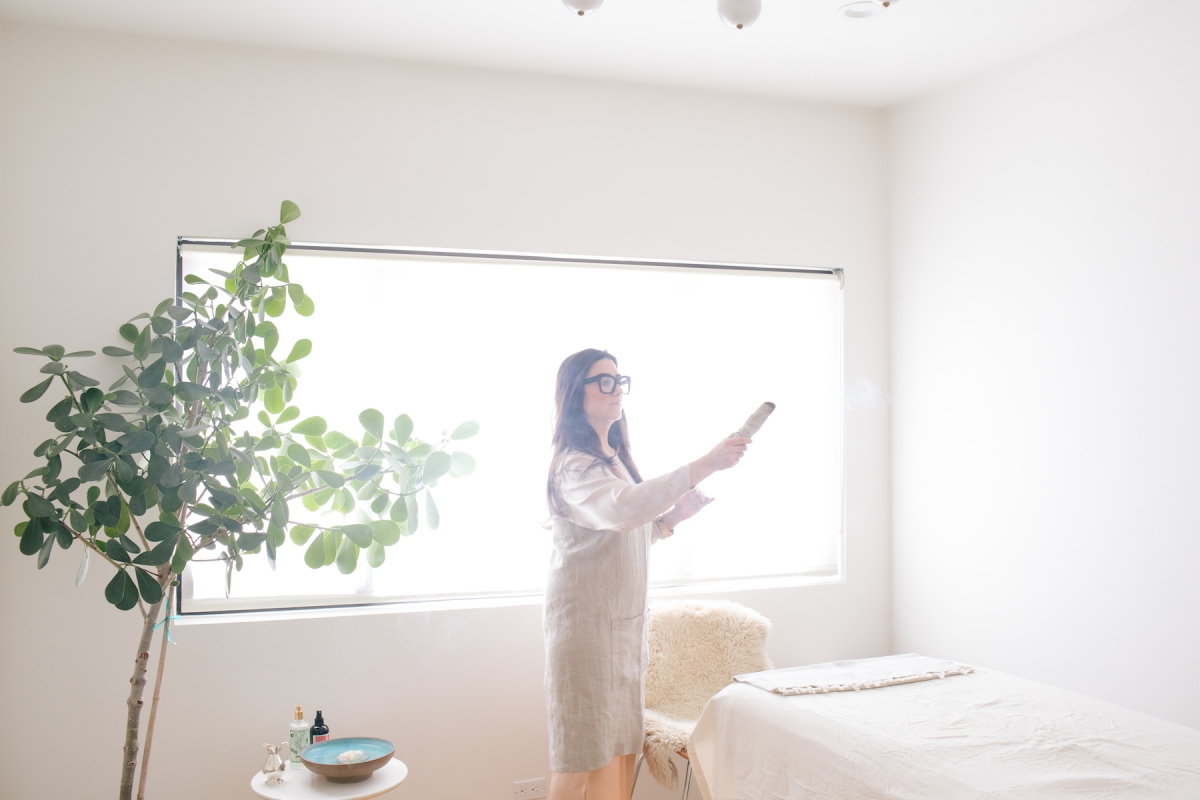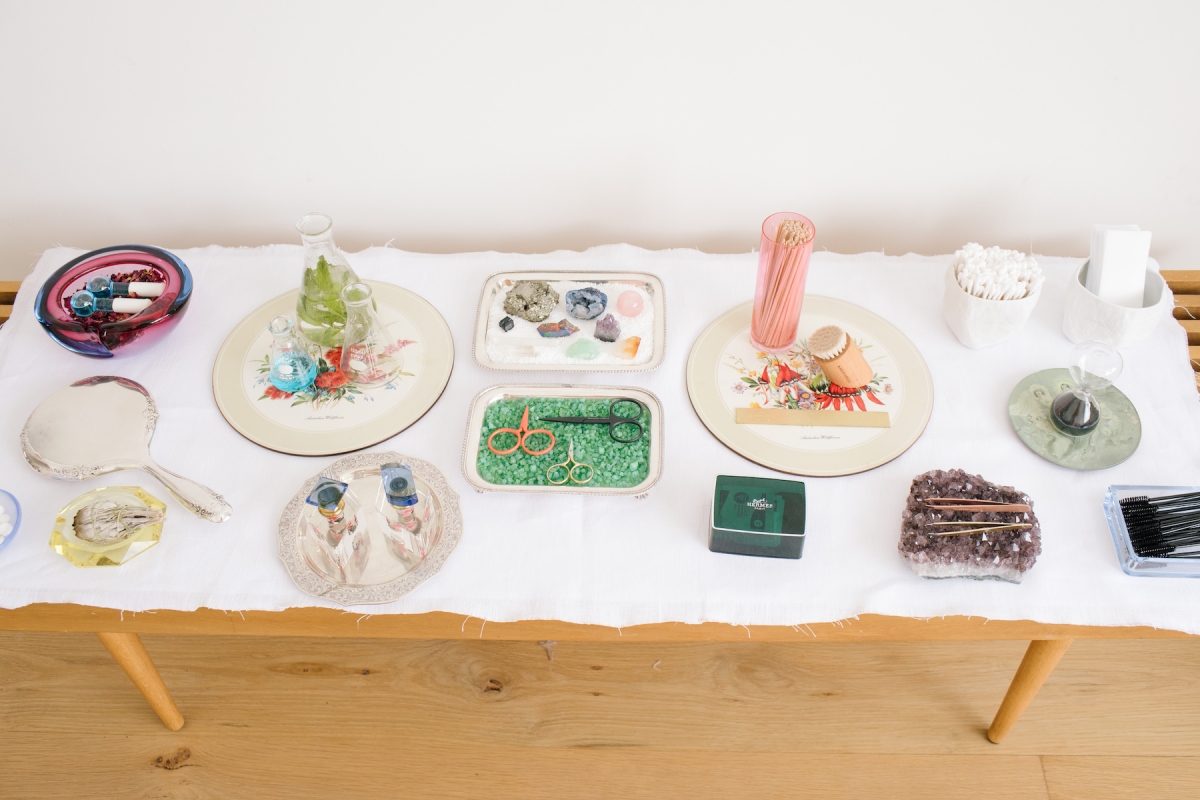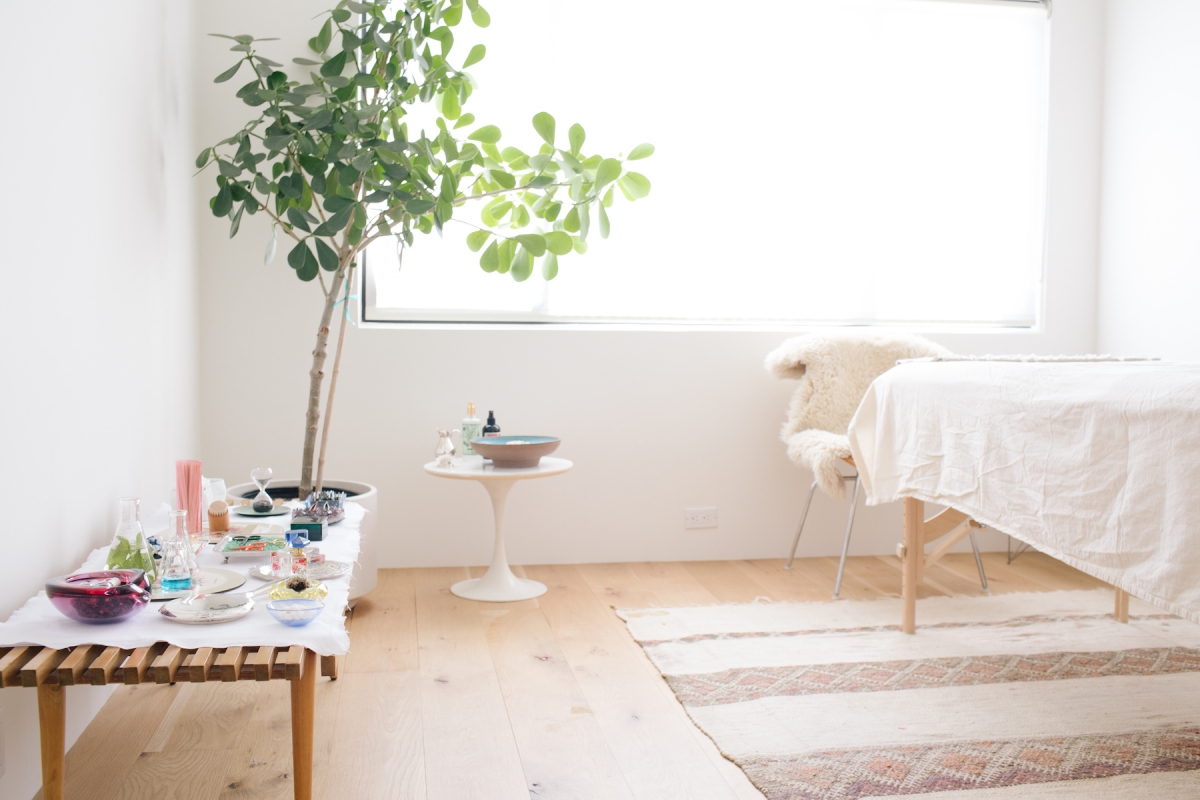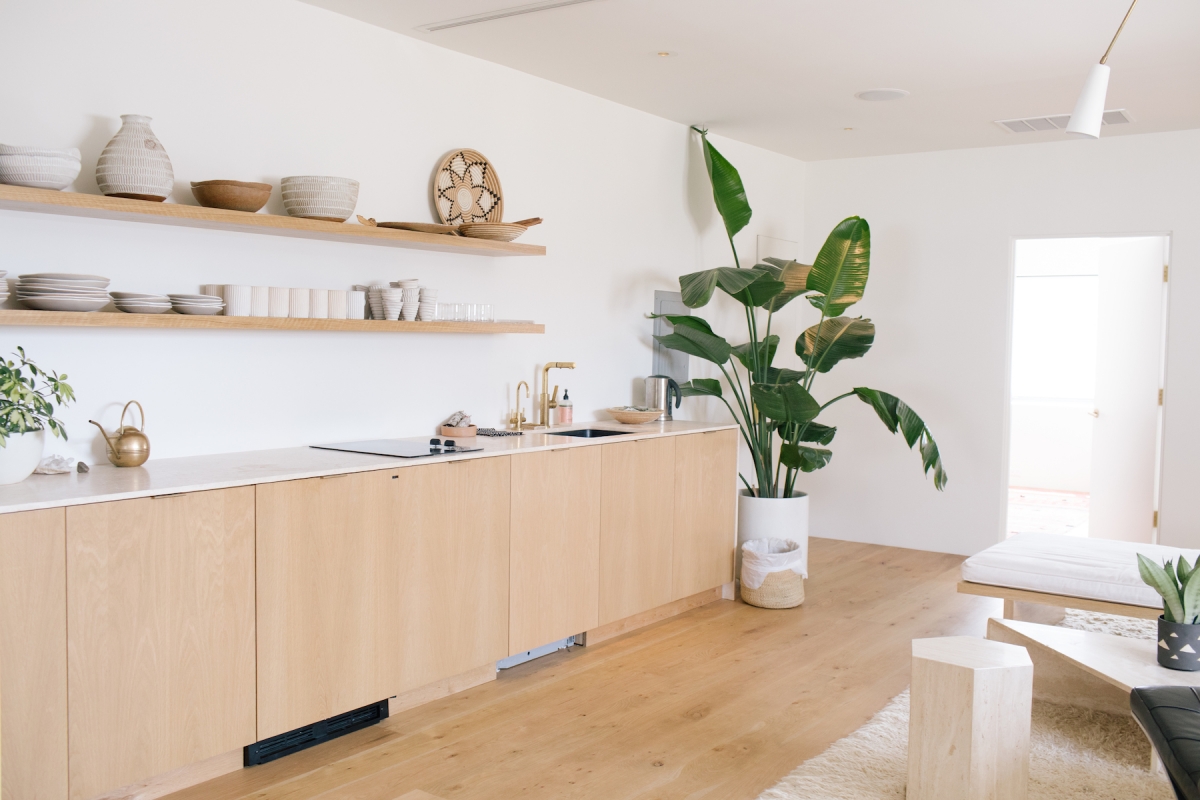 Jimena Garcia is the GLOWIEST brow guru in the game. Shaping and sculpting brows is her specialty, all while being one of the brightest lights that we know.
Jimena Garcia is our brow wizard. A believer in the big-and-beautiful-brows vibe, she is an artist with a true vision that we couldn't be more obsessed with. She is a woman who radiates glow from every pore of her being. A master at her craft, she takes time, precision, art, symmetry, and texture into consideration when crafting brows. Starting her career in NYC, she set her roots on the east coast, yet most recently made the move to LA working out of WMN Space, Violet Grey, and Cabin.
Her speciality lies in her subtle and artistic vision of brows. She dyes, tweezes, and shapes to perfection. Jimena really looks to enhance each of her client's natural beauty, which is something we truly appreciate.
Beyond her incredible skills in the brow department, Jimena is one of the glowiest human beings we know, with the most incredible heart. She is kind, funny, and just makes you feel so loved and comforted in her styling chair. Her studios are filled with rose petals, crystals, and the most beautiful knick-knacks imaginable. Just being around her presence is something that we crave! And trust us, we're not alone. Almost everyone who meets this woman has the same feeling :)
We met with Jimena at her space within WMN Space, one of our favorite resources for female-based wellness. What we admire most about this women is her intrinsic ability to see the unique beauty in every person. She truly has a gift. Through the art of brows, she offers an incredible exchange of energy with her clients. This exchange is healing, powerful, and absolutely filled with GLOW.
Find Jimena at www.jimenabrows.com // @jimenabrows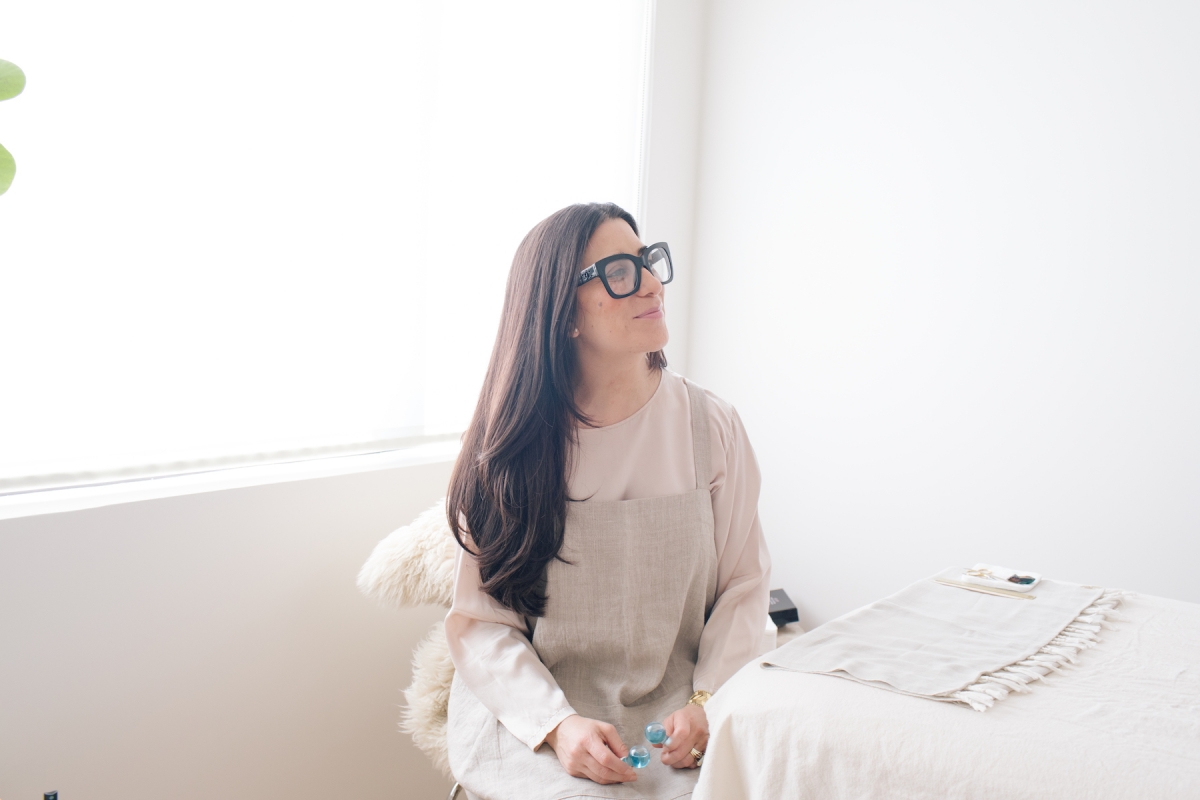 how they glow questionnaire
Name:
Jimena Garcia
Nickname:
Jime, J, Jimmy, Jim, Jammy, Jammy Jam, Sushi Pie, Bells, Pookie, and so many more…
Profession:
I am in the business of making people feel good through the beauty of eyebrows.
Where did you grow up:
I was born in Australia, raised in Manhattan, New York and then in Bronxville, Westchester.
Summers were spent in Colombia. All of these places are a pieces of who I am.
Where do you live:
I just recently made Venice/Los Angeles my home, but I have a small place in New York and go there all the time. I guess you could say I am bi-coastal.
When you're eating healthy, what is typical...
BREAKFAST: I start with a cup of water with mint or lemon. Then, I will usually have a matcha or rose tea with home made nut milk. Shortly after, I will either have a frittata or Robert, (my fiancé), will make a juice/smoothie.
When in New York, I will swing by the Smile To Go on Howard Street, and get the most delicious Banana Quinoa Muffin ever!
LUNCH: Grain Bowl. Big Salads with protein
DINNER: Fish and steamed vegetables. Soup or Stew
SNACK: Bowl of berries. Carrots with my favorite sea salt. Waldorf Salad. Moon Juice Hazel nuts with cacao nibs. Moon Juice Mango Lassie. Blue Bottle coffee. Kombucha
What are your favorite spots/restaurants to eat healthy?
Home
What is your favorite indulgence?
A well made cocktail, a hot fresh baguette with really good salted butter, or chocolate.
And if we are not talking about food, JEWELRY is where I go, anything Elsa Pertti!
What are your favorite spots/restaurants to indulge?
The ones that come to mind at the moment,
Gjelina / Los Angeles – Pizza
JG Melon / New York – Burger with the best fries
La Cisterna / Rome – Fettuccine al Triplo Burro
What would be your last meal on earth?
Julia Child (in spirit), Thomas Keller, Lori Stern and Robert (my fiancé) in my kitchen cooking all together. I'll have whatever they whip-up;)
What is the best dish you cook / your favorite recipe?
AJIACO
Ajiaco is a Colombian traditional soup.
The soup is made with a variety of potatoes, chicken, herbs, cilantro, garlic. scallions, corn on the cobb, avocado, capers and a splash of cream.
Where do you grocery shop?
Erewhon and the Farmers Market
Top 3 items you always have in your kitchen?
1. Salt – (Maldon Sea Salt Flakes)
2. Mint
3. Aloe Leaf
What is your fitness regimen? (how often & what you do)
I mix it up, Morning Runs, Hiking, Kundalini, Love Yoga, recently Boxing and Qi Gong.
What is your skincare routine? (Products, facials, etc.)
Oh my goodness! I am a beauty junkie so here we go ~
There are always new things I am trying, but in my bathroom cabinet now,
FACIAL CLEANSER – True Botanicals / Hydrating Cleanser
TONER – 1.YONKA / pink healing mist, 2. DR ALKAITIS / Organic Herbal Toner
SERUM – KRISTINA HOLEY + MARIE VERONIQUE / Barrier Restore Serum
CREAM – Dr. BARBARA STURM / Face Cream
FACE OIL – 1. RODIN / Olio Lusso, 2. VINTNERS DAUGHTER / Active Botanical Serum
EYE CREAM – SHIVA ROSE / Blue Crystal
MY HOMEMADE BROW – Oil / Pomade / Gel
EXFOLIATER – MARIE VERONIQUE / Probiotic + Exfoliation Mask
MASK – 1. 111 Skin / Bio Cellulose Treatment, 2. SISLEY / Black Rose
BODY OIL – 1. IN FIORE / Calendula Solution, 2. JAO / Goe Oil
NAIL CARE – TENOVERTEN – The rose oil / Remover Cloths
SHAMPOO – 1. RAHUA, 2. PLAYA
CONDISTIONER – 1. Crede – ER Treatment, 2. BOGAVIA – Deep Conditioning Treatment
MIST – CAP BEAUTY – THE CAPTIVATOR
What are your favorite makeup/natural beauty products?
KJAER WEIS everything! KOSAS lipsticks
I love making, mixing home brow remedies for brows.
Blending Castor oil/Sweet Almond Oil/ Vitamin E together, or using Aloe gel from the real leaf as clear brow gel. So many combos one can make!
Perfume scents are so important. My favorite is DEAD OF NIGHT By Strange Love. These perfumes are one and only!
I always get inspired by my friend Vioette. She is a true artist and just came out with the most chic make-up collection with Estee Lauder called Poppy Sauvage!
If you were stranded on a desert island, what 3 products would you take with you?
1. Mason Person Brush
2. Japanese Shun Knife
3. Twezzers
What professional beauty/health/fitness/spiritual gurus do you swear by?
It's more philosophies that I swear by.
BEAUTY – Japanese, French beauty, or I think Bobbi Brown and the brand see crated at the time was revolutionary.
HEALTH – Whole Health, the Eastern way ~ mind/body/spirit
FITNESS – Qi Gong and Taryn Toomey, the creator of The Class is changing the game in whole fitness.
SPRITUAL – so many gurus! but Wayne Dyer is big.
Top 3 favorite songs?
I don't have 3 specific favorite songs, but I do have 3 types of music I love
1. Classical
2. Opera
3. Jazz
Most-watched movie?
I would have to go way back to my childhood when there seemed to be an excess of time~
My friends and I would go to Haley's house to watch THE BREAKFAST CLUB by John Hughes every day after school.
I think I know every single line in that movie by heart.
Most life-changing book?
Janson's HISTORY OF ART
Favorite shops/boutiques?
DE VERA – New York / http://www.deveraobjects.com
PURL SOHO – New York / https://www.purlsoho.com
MERCHANT – Los Angels / http://merchantmodern.com
ARCANA – Los Angels / https://www.arcanabooks.com
OFFICINE UNIVERSELLE BULY – Pairs / https://www.buly1803.com/en/
Coolest place you've ever visited?
SAHARA DESERT in Morocco. You are transported to a place where you feel stripped of everything; how it all started. You are in complete aha! The true beauty of earth and us.
Favorite hotels?
So far in my life,
HIX ISLAND HOUSE – Spanish Virgin Island Vieques PR / http://hixislandhouse.com
EL FENN – Marrakech / https://el-fenn.com
HASSLER – Rome / https://www.hotelhasslerroma.com
CASA SAN AGUSTIN – Cartagena / http://www.hotelcasasanagustin.com
What is the best gift you've ever received?
My fathers father ring. My grandfather was an amazing man. When I put it on his ring, it reminds me where I come from.
Most profound healing experience you've ever had?
Feeling the freedom of running around laughing in the pouring rain with my best friend in her backyard in South Hampton one summer when we where 13 years old. I treasure that memory and it's carried so much weight on how I live.
Who are your most trusted healers?
When I think of healers, I think of all the people I have met and the love we have exchanged. I listen, I observe, with an open heart and that energy is everything.
Two ladies that come to mind that I have recently met in LA and respect the work that they are doing are:
Amber Lee – http://www.plantascompass.com
Julie Bernier – http://www.trueayurveda.com
What is the biggest learning experience you've had to face and what did you take away from it?
My parents passing.
I realize now, one of the biggest gifts we can give the world, is our own example.
How we choose to Live, Love, Be.
That is what inspires, resonates in souls.
Describer your perfect day.
Getting up early, lighting incense, putting on some classical music, laying out my mat, and doing 15 minutes of yoga.
Thinking of an art project. Putting all my needs out to create. Waking Robert up. Going for a neighborhood walk together with some tea.
Then coming home to my art project while Robert cooks. After we eat, we read a bit and then go for a swim in the Ocean.
Come back to get ready. Wearing some of my favorite jewelry go meet our friends somewhere where there is a big long french country style table. We all cook, eat, drink and dance together.
What is your most valuable glow tip/secret?
BE YOURSELF
Favorite quote?
"ask not what your country can do for you, but what you can do for your country."
John F. Kennedy (at his inaugural address)
or all of Maya Angelou's words
What are you grateful for?
I could go on and on, but the thing that stands out in my mind right now is, my parents example: their elegance, their grace, and their kindness.
What makes you glow?
LOVE