Pure Potions + Coco Bakes Tea Party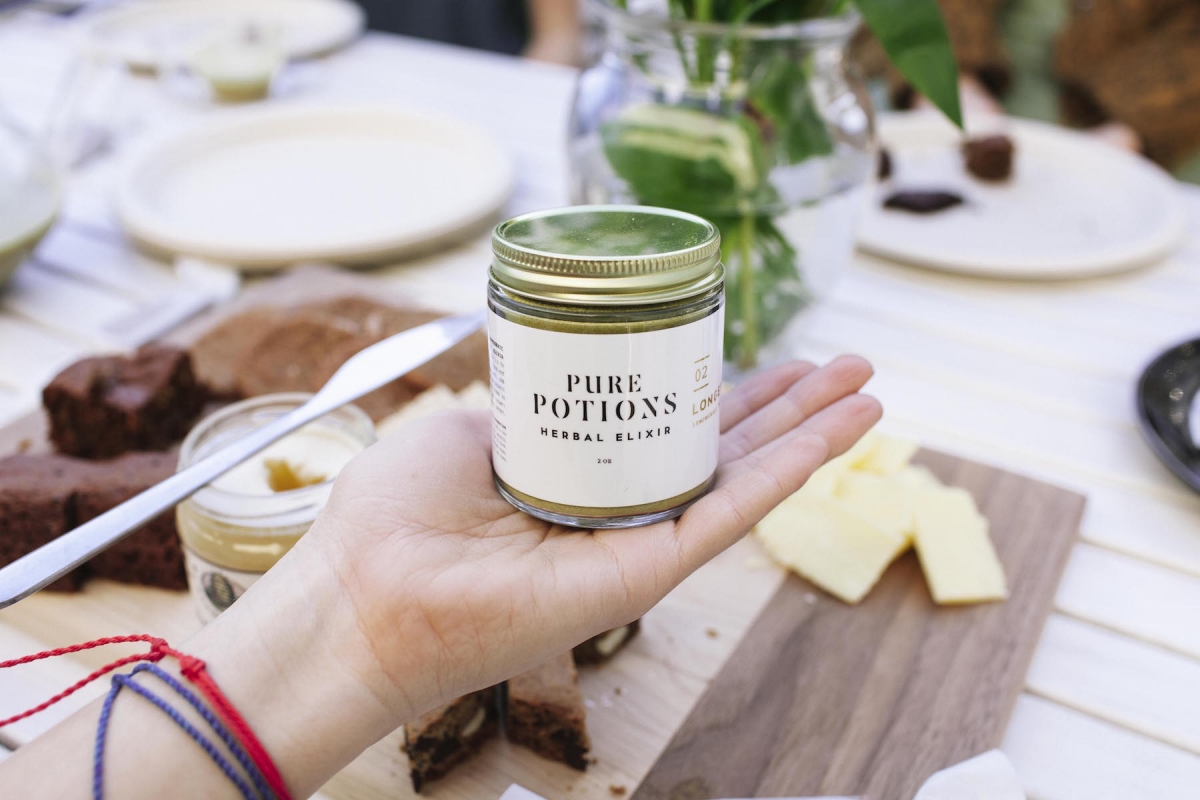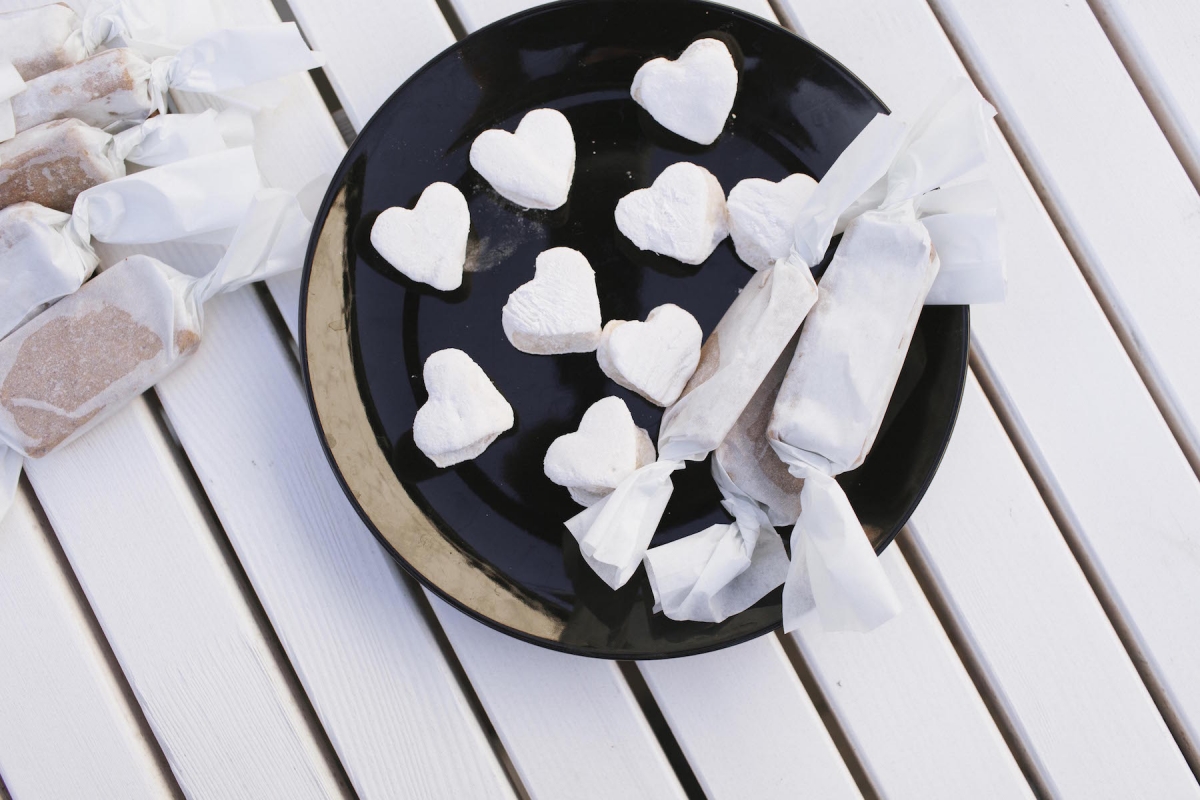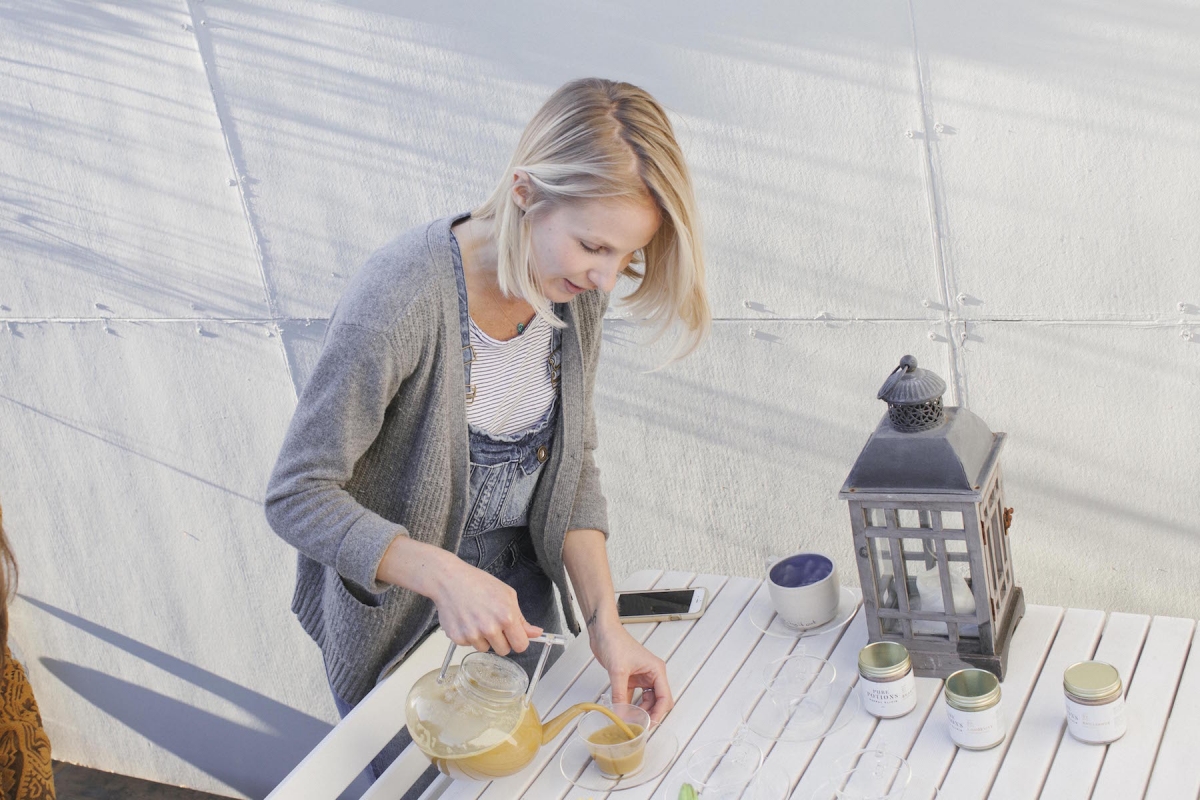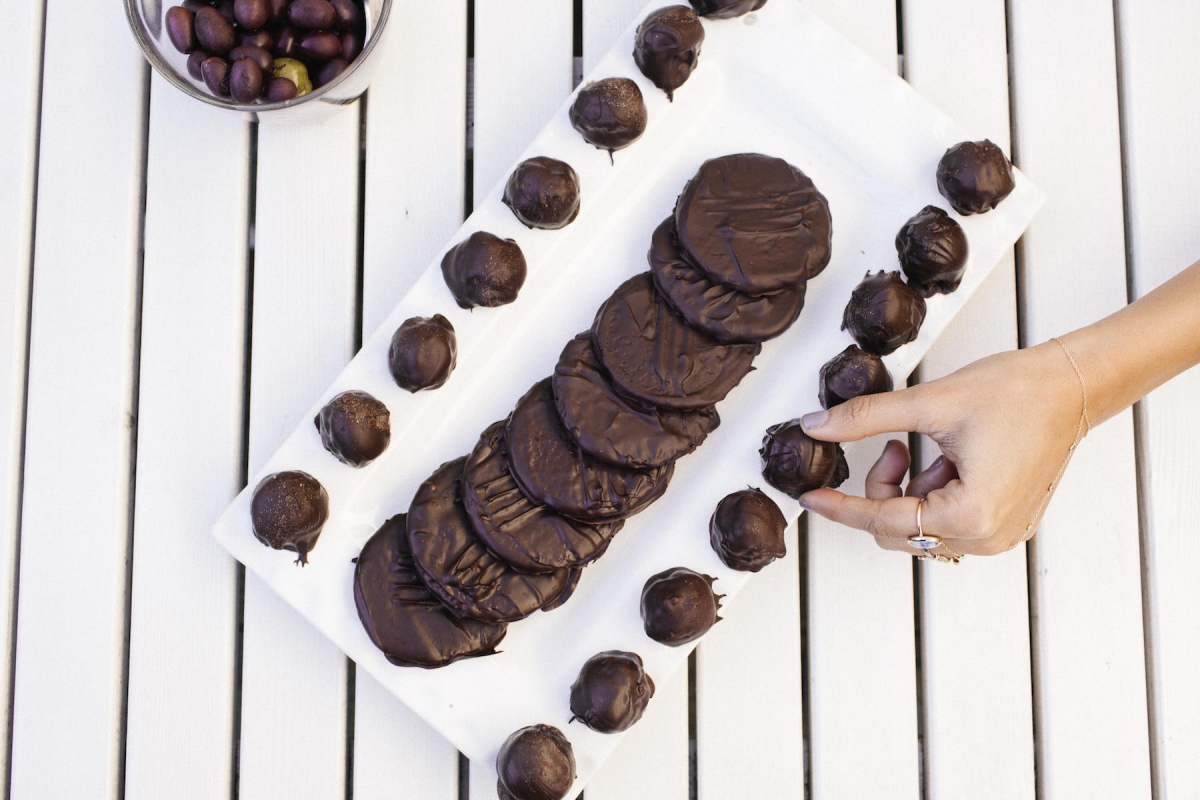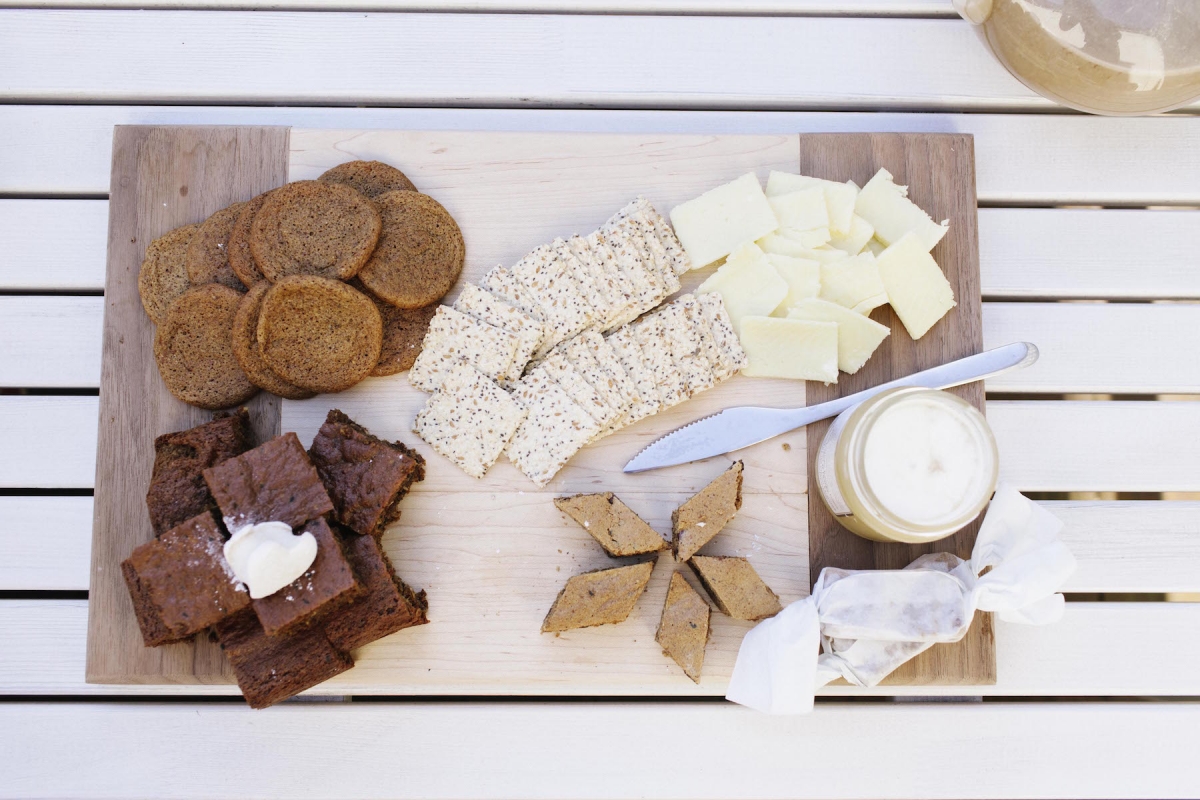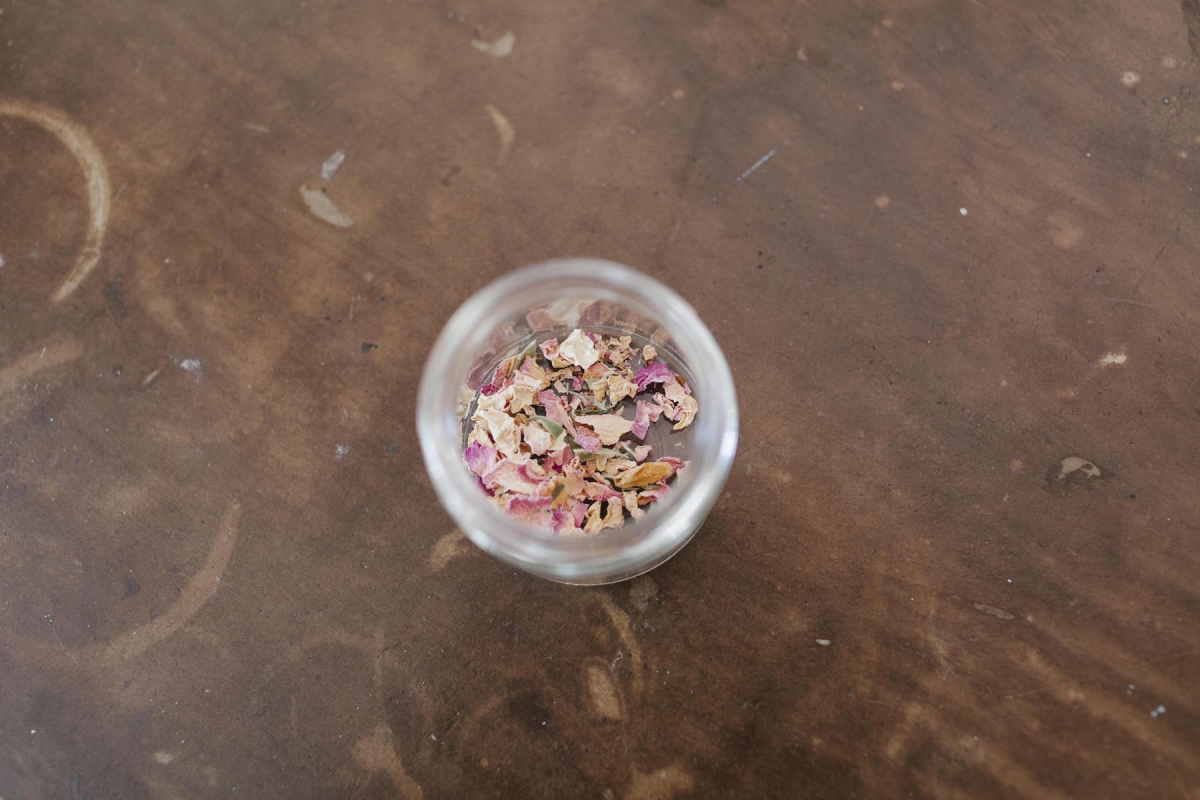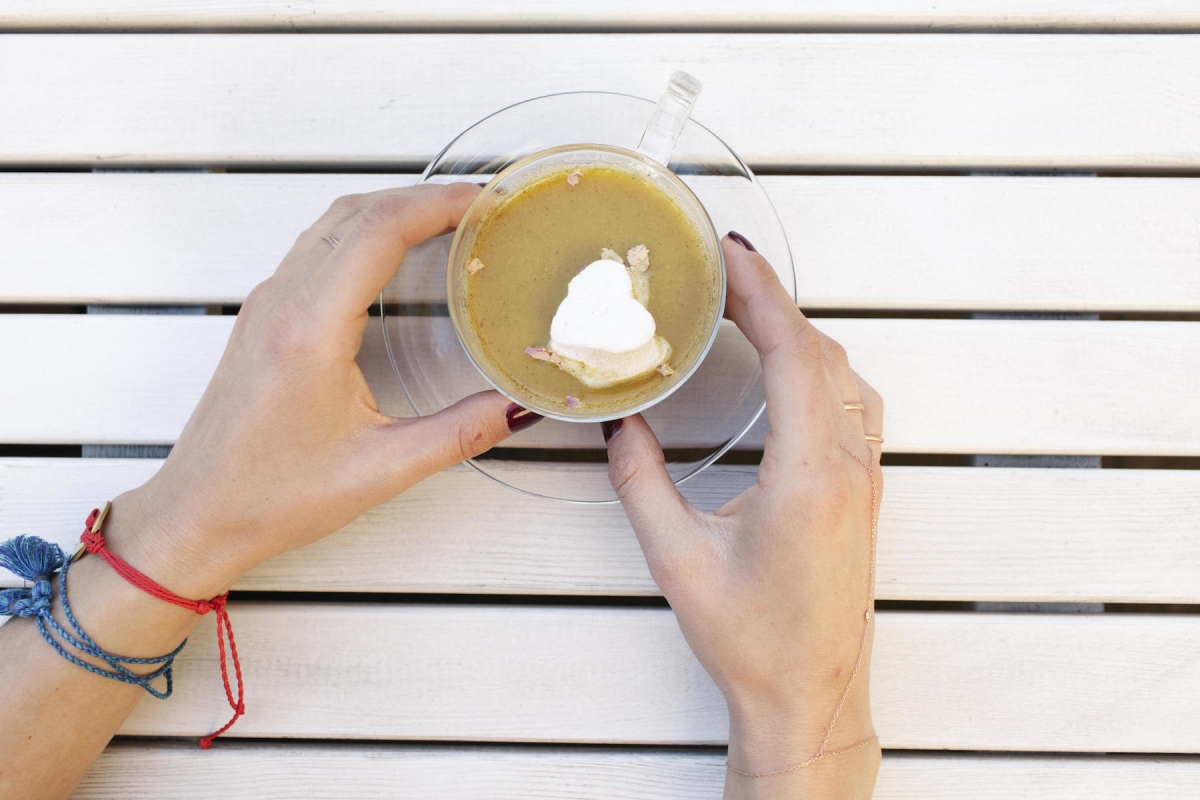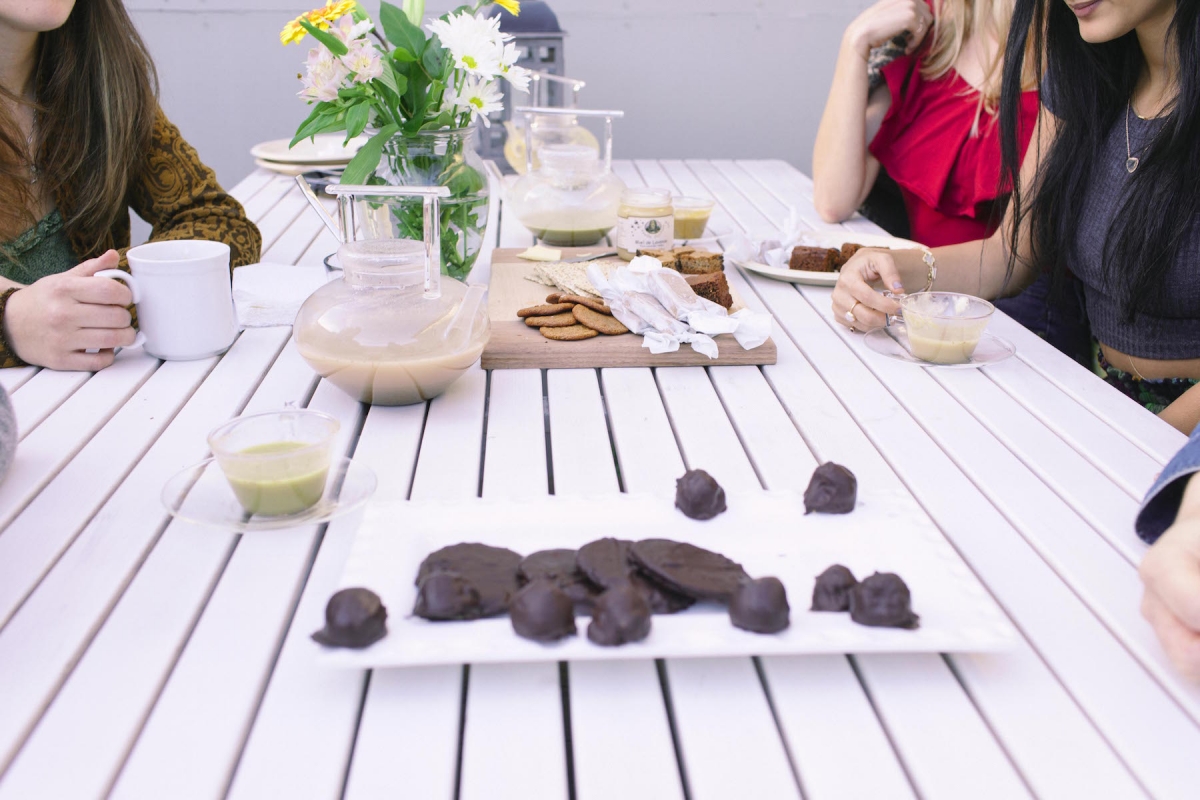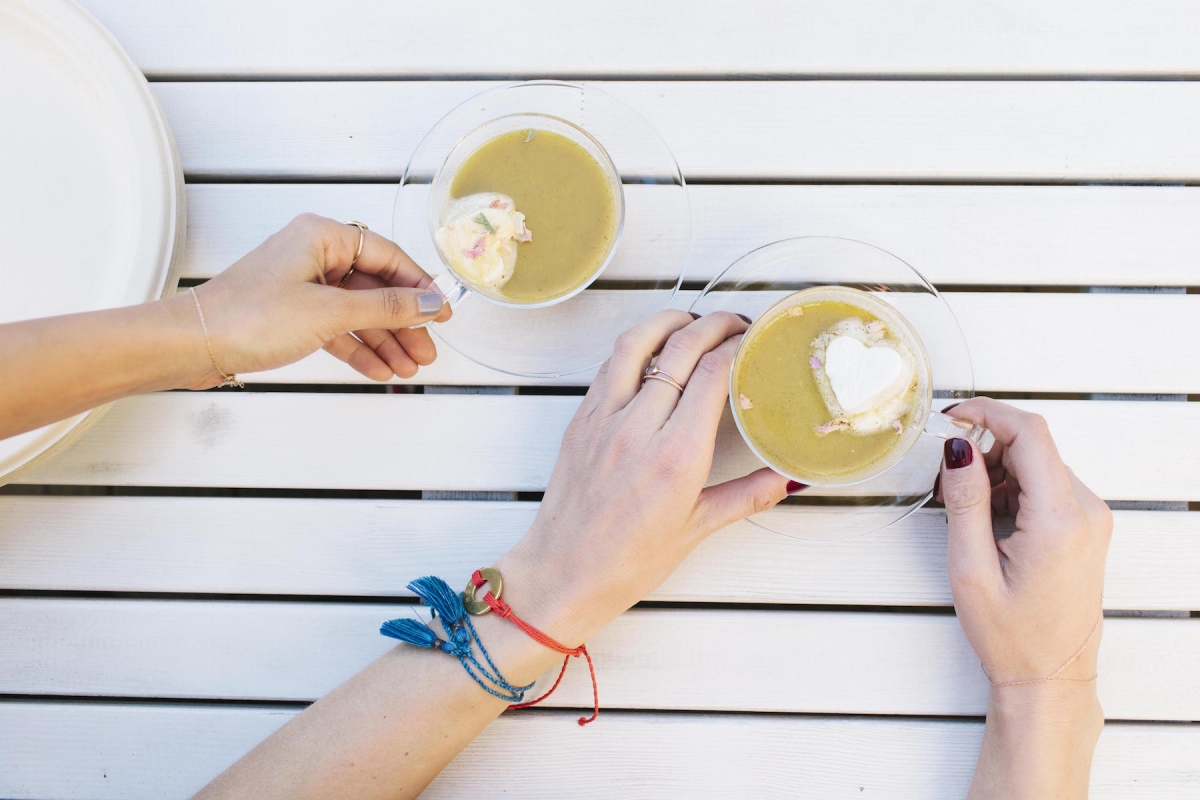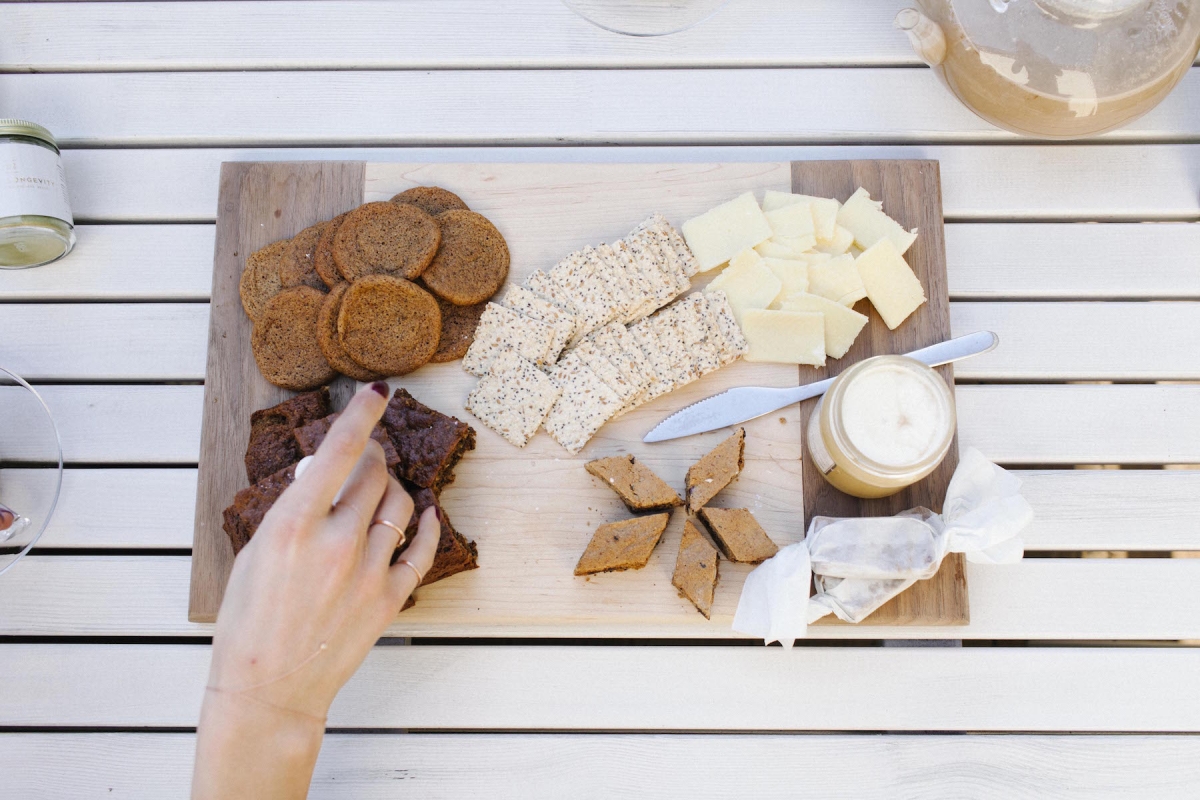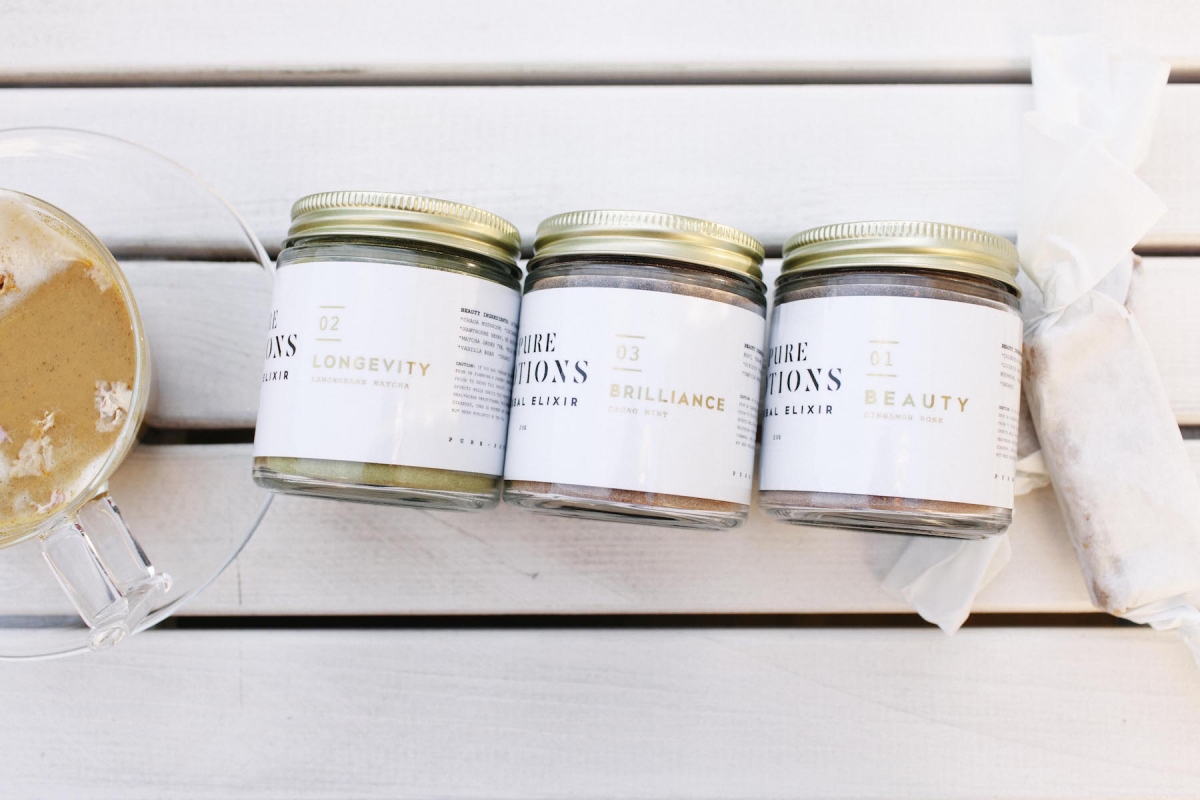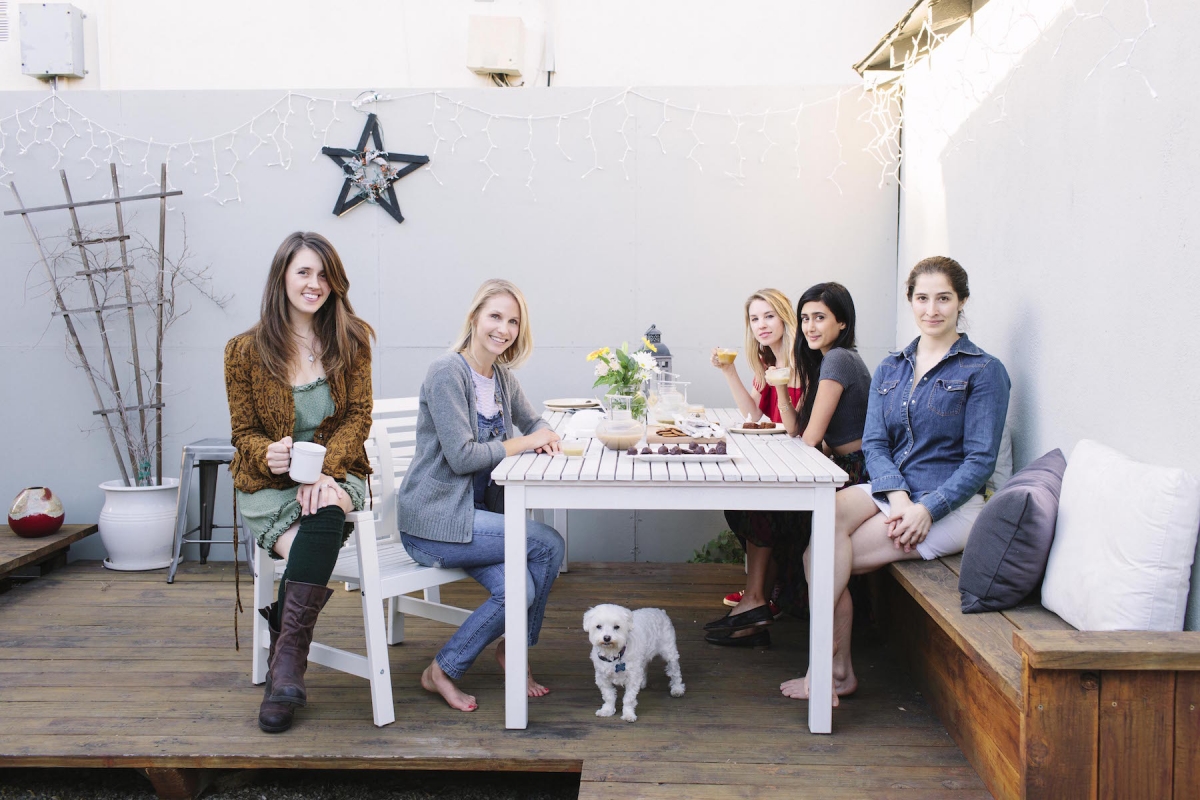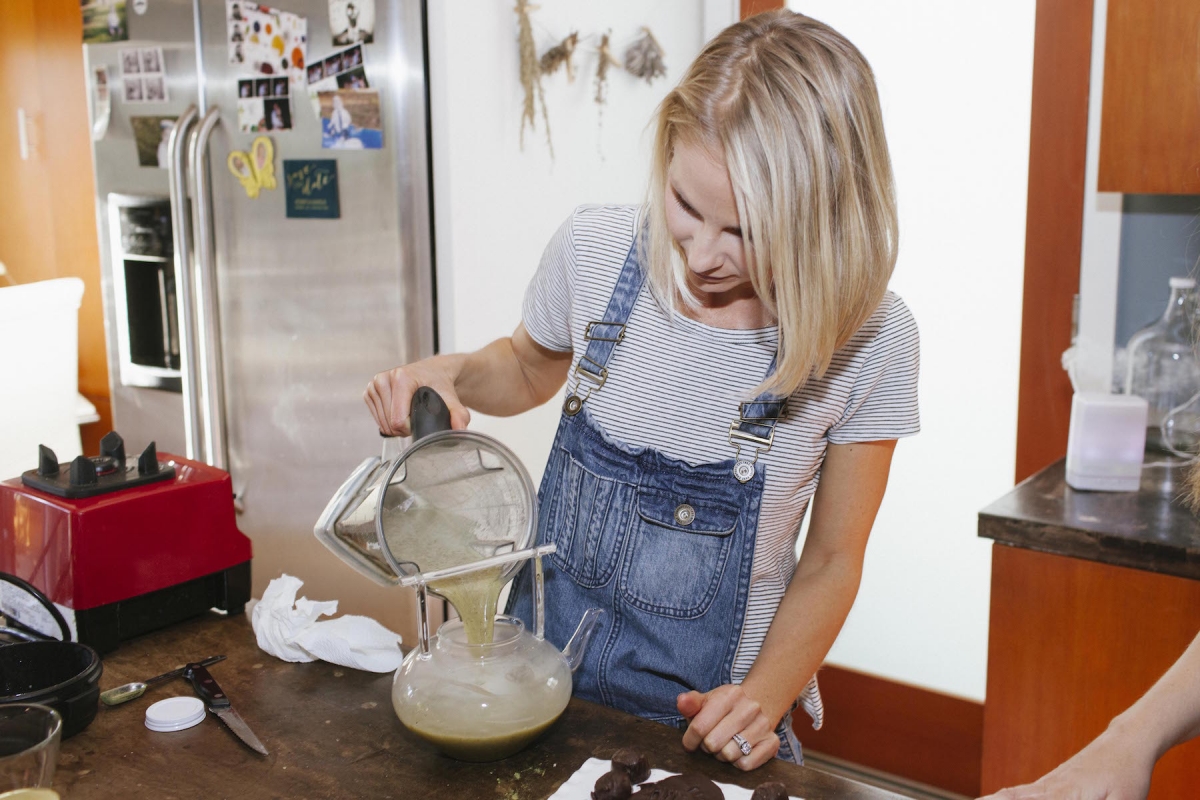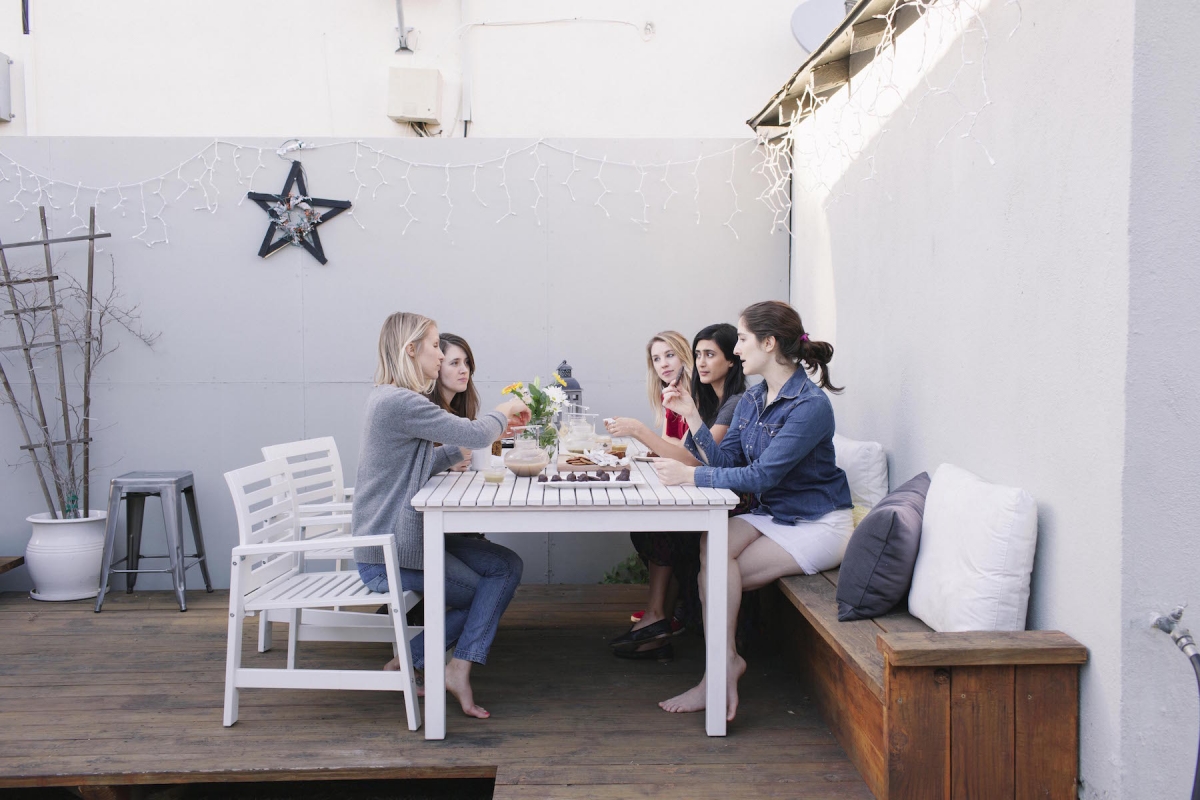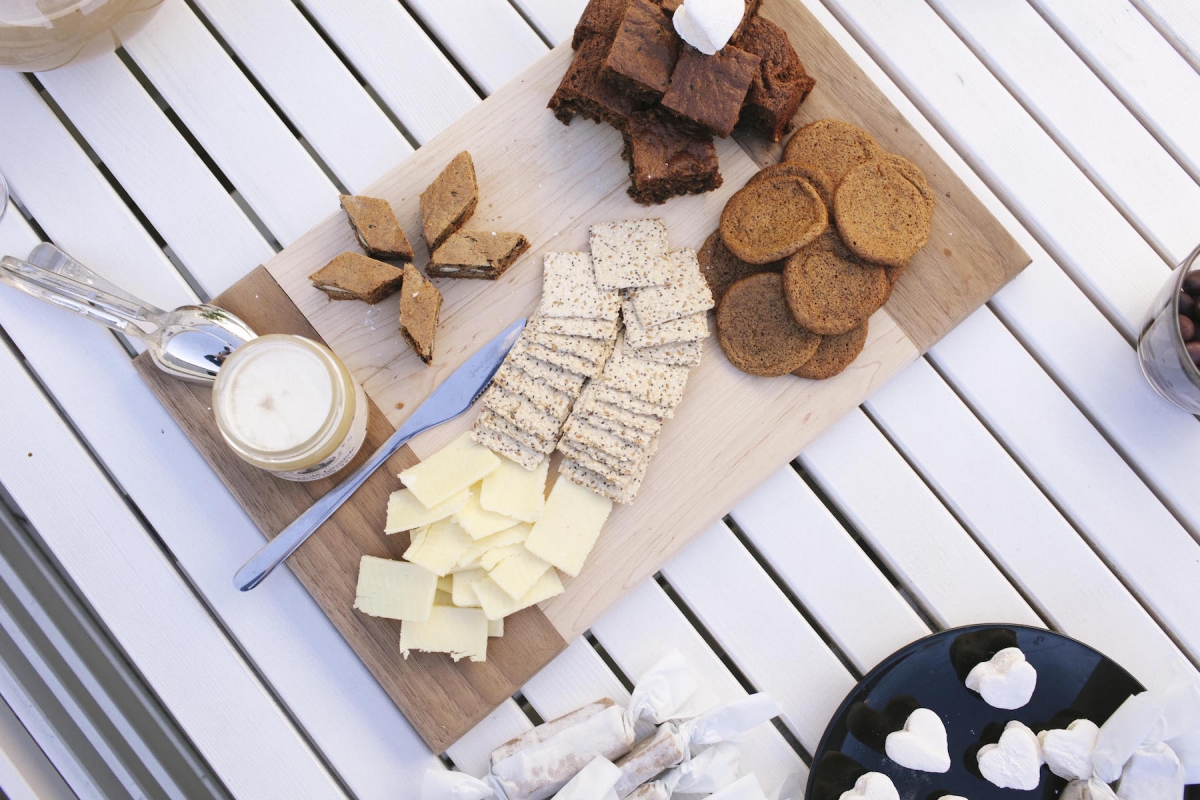 We had the pleasure of attending a Pure Potions tea party, where we sipped on tasty herbal concoctions and decadent gluten-free treats from Coco Bakes.
Pure Potions offers a powerful combination of ancient herbs and superfoods designed to bring balance, beauty and longevity to your mind, body and soul. Founders Brooke and Lauren aim to help others live with intention, love without fear, and sip with gratitude. We met with these lovely, glowy ladies for an afternoon of tea and treats, where we learned about the healing power of herbs and how to incorperate them into daily life. To accompany their drinks, we had gluten-free baking goddess Coco Bakes, and we couldn't stop eating her delectable treats. Her gluten-free, hand-made, heart-shaped marshmallows were absolute perfection, as were her amazing raw chocolate treats.
Pure Potions offers three herb blends "Beauty," "Longevity," and "Brilliance." These blends add vibrancy to your life, each with a specific mix of herbs to create and inspire these effects. They taste amazing when blended up into a "latte." All you need is some hot water, coconut oil, hemp seeds, and dates for just a bit of sweetness; whiz it up in the blender with 1-2 teaspoons of the herbal elixir of your choice. You're left with a delicious, soothing, healing, and potent drink to sip on.
We are so inspired by each one of these health-obsessed glow girls, so here's some background on each of them::
Brooke Rewa, founder of Renew Juicery (and previously named Cold & Thirsty wellness center) and co-founder of Pure Potions, has always been interested in health and wellness and became much more involved after coming down with a mysterious illness shortly after moving to Los Angeles in 2009. After doctors were unable to find a cause or treatment, Brooke decided to take matters into her own hands and heal with food. Seeing major improvements, mainly from juicing, Brooke decided she needed to help spread the word about the benefits of leading a healthy lifestyle. This lead to the launch of Renew Juicery and a standard of only providing products that are the best possible quality and meet the highest standards. She created Pure Potions alongside Lauren Dodge.
Lauren Dodge, co-founder of Pure Potions, has been working with and studying plants and herbs for almost a decade. What was once a pure hobby of helping others and aiding in overall wellbeing and beauty, became an opportunity for growth and nourishment when she opened Fruits to the Roots a Botanical Beauty and Wellbeing company in Los Angeles. Her healing modalities, energetic/intuitive and plant use, cross paths with many wisdom traditions from around the world including an ancient Hermetic tradition of Alchemy, the use of Native and South American plants, along with some Ayuervedic plants and cross over herbs from Chinese traditional healing. Her intention, as a healer, is dedicated to continued spiritual growth and always learning and encouraging others to find peace and light, shine with brilliant wisdom and be well in all things.
Coco Kislinger, founded Coco Bakes one of Los Angeles' premiere gluten-free & dairy-free bakeries. Her bakery was founded on the principle that great tasting cakes and cookies can also be healthy. She focuses on vegan treats & sugar free sweets, that actually taste delicious. By using honest, whole, and organic ingredients, her decadent and luscious, baked goods leave you feeling happy and satisfied. Coco studied at Cordon Bleu in Paris, where she discovered her intolerance to dairy and gluten. When she returned from Paris, she started working at Huckleberry Bakery and Cafe, where she was inspired create equally delicious things that she made at work, but in her own healthy and intolerant-approved style. Coco creates beautiful gluten-free cakes and baked goods that can be specially ordered or purchase at the Mar Vista Farmer's Market.
Photography by: Emily Knecht