Sex by LOLA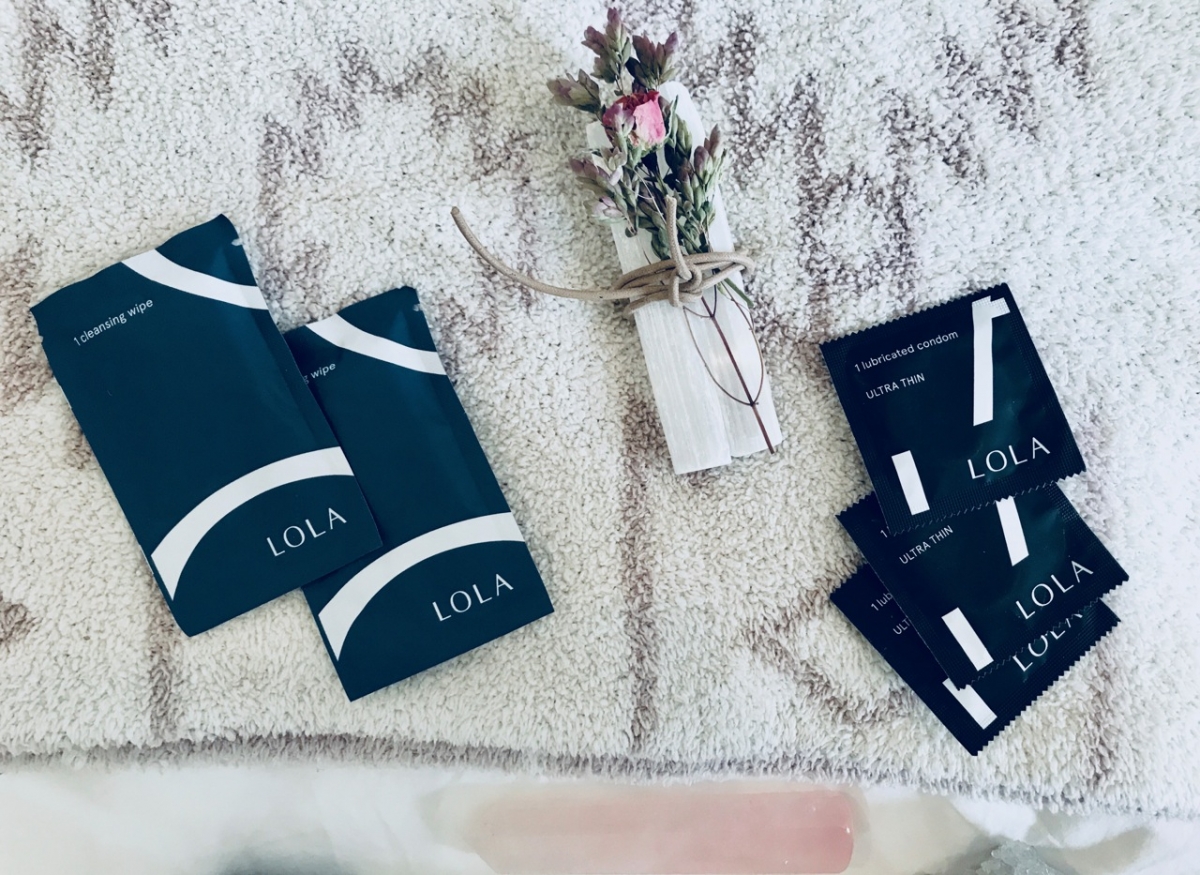 We are super excited to share that LOLA, the creator of our trusted organic period products, has come out with a new line of sexual health and wellness products — lubricated condoms, personal lubricant and cleansing wipes. Sex by LOLA is thoughtfully and carefully designed by women with women's needs first in mind. Hallelujah!
We are so grateful to finally have a line of products to use on our most intimate, sensitive parts that are stripped of unnecessary, irritating additives, yet still deliver the sensation and reliability women expect and deserve. Our sexual health is incredibly important and it is about time that we open up the conversation about what we are actually putting on and in our bodies!
Sex by LOLA's sexual health and wellness products are gynecologist approved to maintain a healthy pH balance and guarantees peace of mind knowing what is going in and on your (and your partner's body). Its really a no brainer to choose clean intimate products, and we hope you will join the movement for your sexual health.
Have you ever stopped to think about the harmful chemicals that typical condoms are made with? That toxicity is dangerous to you and your partner, and is penetrating one of the most porous, highly sensitive parts of a woman's body. Sex by Lola's lubricated and ultra thin condoms are vegan, made of an all natural rubber latex and without parabens, GMOS, synthetic colorants/ fragrance. Be protected and healthy.
Their personal lubricant is also free of toxic additives and irritating chemicals. Packaged in an easily accessable and mess-free dispenser, this water-based formula with aloe vera will keeps things glowing and gliding between the sheets.
We are also very into their cleansing wipes, the first ALL NATURAL intimate wipes of its kind. These must-have wipes are made with a 100% natural formulation; bamboo soaked in a purified water system, and individually wrapped for easy transport to boot. Obviously paraben- free (there's a theme here!), these wipes will replenish your skin's natural moisture, maintain healthy pH balance keeping you fresh, clean and healthy. These are super sensitive, gynecologist approved and hypoallergenic.
If you're interested in trying out Sex by LOLA products for yourself visit their website here! The first 50 readers will receive 40% off their order with the code: glow. Available in the US only, excludes Hawaii & Alaska).