Aarona Lea Pichinson // The Moon Deck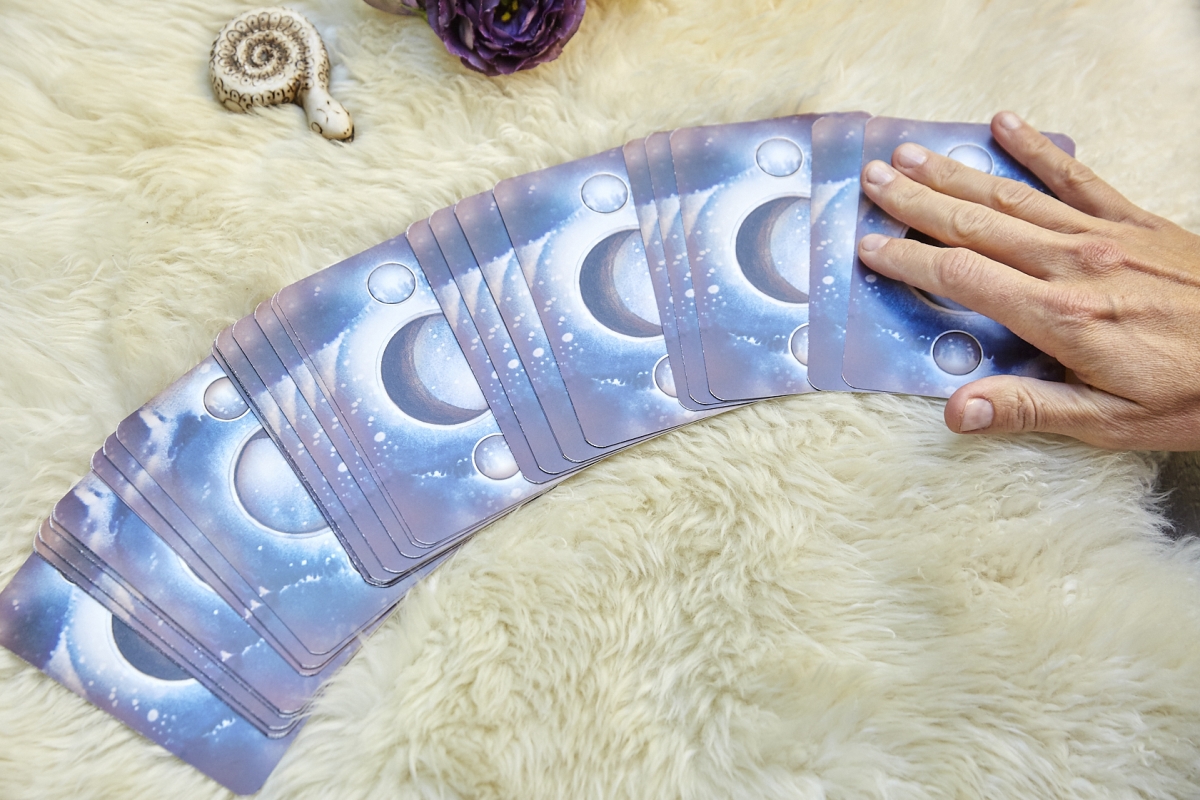 We're so excited to share insight from Aarona Lea Pichinson, yoga teacher + author/co-creator of 'The Moon Deck' (one of our favorite GLOW tools) alongside her tips for a digital detox:
A little background on Aarona :: Movement, holistic health and the arts have been at the forefront of Aarona's healing journey. Inspired by 21 years of yoga study, 13 years as a yoga teacher and wellness adviser, a BFA in photography and mixed media arts, and a love of writing and world travel - she's deeply inspired to share her growth and tools with others. Her yoga classes and her coaching work balances vigor with ease - inviting you to uncover your strengths, build awareness, restore your spirit, and enliven the wisdom of your senses. Aarona is the author and co-creator of 'The Moon Deck', teaches yoga classes and retreats globally, leads empowering women's workshops, mentors new yoga teachers, offers private coaching, and created the music modules for the Kula Yoga and Wanderlust teacher training programs.
The Moon Deck - an intuitive oracle set to stoke the powers of intention and ritual
With 44 mantra cards + guidebook, all housed in a handmade woodbox or natural cotton pouch, this is an interactive and inspiring tool for connecting to your intuition through the path of self-love and ritual. Created to foster community and healing, this entire set is eco-printed on recycled paper using plant-based ink. It shares insights on growth, purpose, transformation, practice, and creativity - with freedom for personal exploration. The Moon Deck can be worked with in a similar format to tarot, as an oracle guide, or as a daily tool for reflection and meditation.
Aarona says ::
"I'm addicted to my phone and sticking to a new routine, along with any of you who will join me. But first, here's why.
Many of us are easily pulled by the temptation of our digital devices. Yet diving into the stories and expectations of others first thing in the morning diffuses our most brilliant time of day. When we wake up our tank is full, and once we put things into motion we start to use up that fuel. What do you want to use your most precious energy on?
A more mindful morning is a game-changer for your entire day. How you consciously tune into your own energy and thoughts has the potential to shift everything from your health to your success. As the inspirational Arianna Huffington says, "Disconnecting from the digital world will help you reconnect to your wisdom, intuition and creativity." While we're in an incredible era with numerous ways to connect, create and share through technology, the overindulgence of information over-load drives us away from our center. It can create a sense of disconnect and leave a residue of anxiety in our system. Consciously spacing out our digital time leads to better concentration, more creativity and an overall happier life-balance in our health and relationships.
Less time on the screen means more time for your self-care rituals, a focused creative flow, and extra time to connect with others. Instead of a wasted hour mindlessly scrolling, you can nourish your body and spirit, allowing your natural brilliance to lead the way before you dump more info in.
Here's a formula that has changed everything for me:
Wake up and do your personal deeds, drink water, etc.
Meditate for 11-20 minutes (Even 5 minutes will do. Choose a time and stick to it). Close your meditation with an intention or prayer.
Choose a card from your favorite deck to set the tone for your day. The Moon Deck is a great option to uplift your focus and your intuition.
Still have extra time? Depending on the day, dive into your creative work. This can be writing, working on your website, refining a vision, starting/finishing a project, mapping out your ideal week ahead, or a number of other things. Dedicate at least 2-3 days a week for this type of morning focus.
Now you can check your phone and move into the rest of your day and responsibilities!
Ready for the challenge? For the next 21 days consecutively, do not check your phone or any digital device for the first hour upon waking. No email, no texting, no social media. Set your phone on airplane mode the night before (the alarm still works!). If need be, wake up earlier to make this possible. If 30 minutes is all you can do some mornings, so be it, still do it. Mark the starting and ending date in your calendar to make it real and trackable.
This 21-day challenge will give you a hands-on opportunity to experience what it's like to own your morning like a Soulful Boss. Starting your day in a more intentional way may even be life changing. I'm doing this challenge with you, we got this!
Are you on board? Please leave your comments + insights below. Plus we're offering a special 10% discount off your own Moon Deck! Simply type in 'MOONGLOW' at checkout so you can have your own oracle deck for your new morning routine."
HOW THEY GLOW QUESTIONNAIRE
NAME: Aarona Lea Pichinson
PEN NAME: Aarona Lea
PROFESSION: Yoga Teacher, Spirit Author, Wellness Adviser, Founder/Author of 'The Moon Deck' ( how do we wrap this all up in one title!? ☺ )
WHERE DID YOU GROW UP? Los Angeles, CA
WHERE DO YOU LIVE? NYC has been home for 18 years. I've just moved back to LA! For now, both feel like home.
WHEN YOU'RE EATING HEALTHY, WHAT IS A TYPICAL… Everything rotates for me depending on my location, the season, my health needs, my energy levels, and what feels most intuitive. Sometimes I'm inspired, sometimes I'm lazy! Here's an idea:
BREAKFAST: It varies from a powered-up superfood smoothie, to some fruit with almond butter, to a bullet proof coffee, to a quick and easy seed bar, to some eggs and veggies.
LUNCH: Usually a salad with a ton of veggies, avocado and some protein. I rotate between animal and plant-based proteins depending on what fuel my body needs. Sometimes I throw in seaweed or use these amazing coconut 'tortilla' wraps. If I'm especially hungry I'll add whole grains, yet too much grain isn't great for me so I'm selective.
DINNER: It's typically some expression of lunch, though more often cooked veggies rather than salad. I may also add in potatoes of some kind (usually sweet potato, yum!)
SNACK: I rotate depending on the day! Smoothie, kombucha, nuts and seeds, fruit, spoonful of nut butter, chocolate, raw seed bar, and sugar snap peas have been a fav lately.
WHAT ARE YOUR FAVORITE SPOTS/RESTAURANTS TO EAT HEALTHY? Between NYC and LA: Souen, Caravan of Dreams, Butcher's Daughter, Café Gratitude, Wanderlust Hollywood Café, Hundred Acres
WHAT IS YOUR FAVORITE INDULGENCE? Almond milk cappucino, french fries, salt and pepper potato chips, chocolate. But not all at once!
WHAT WOULD BE YOUR LAST MEAL ON EARTH? All I can think of right now is a decadent superfood blueberry cacao smoothie. Plus the world's most perfect french fries and croissant.
WHERE DO YOU GROCERY SHOP? Whole Foods, farmer's markets, or any little natural food store! Depends where I am.
TOP 3 ITEMS YOU ALWAYS HAVE IN YOUR KITCHEN? Olive Oil, Avocados, Four Sigmatic Mushroom Coffee
WHAT IS YOUR FITNESS REGIMEN? (how often & what you do) I meditate daily. Besides moving around as a yoga teacher, I practice yoga 3-5 times a week and try and hike/run at least once a week. My week ebbs and flows, but this is the ideal range!
WHAT ARE YOUR FAVORITE MAKEUP/NATURAL BEAUTY SKIN CARE PRODUCTS? Living Libations (I use her dental care + face oils), Mountain Rose Herbs rose oil, coconut oil, and aloe gel. I rotate between these - focusing on my face, neck, chest and hands. I also use doTerra and Ajai for healing scented oil. For makeup, I use RMS concealer and luminizer or Andalou all in one beauty balm. Living Libations, Pacifica, or Hemp Originals for lips, Tarte mascara.
IF YOU WERE STRANDED ON A DESERT ISLAND, WHAT 3 PRODUCTS WOULD YOU TAKE WITH YOU? A massive magically-unending bottle of water infused with rose and blue green algae. My journal. The Moon Deck.
WHAT PROFESSIONAL BEAUTY/HEALTH/FITNESS/SPIRITUAL GURUS DO YOU SWEAR BY? I have a hard time swearing by any one person. But I have many inspirations when it comes to health/beauty/yoga/spirit. Too many to count! A few are – My older brother and life experience. Byron Katie, Nikki Costello, Elena Brower, Thom Knoles, Bill Plotkin, Rod Stryker, Danielle LaPorte, Achintya Devi, Sophie Jaffe, Ksenia Avdulova, and Nadine Artemis.
FAVORITE SONGS? Right now I'm loving:
1. The entire 'The Jasmani Garden' album of Deya Dova 2. Any Olafur Arnalds music when I want calm focus ('Near Light' is especially beautiful) 3. 'Crank that S**t Up' by Sieeben Acht 4. 'Light' by Dr. Toast 5. 'R.E.D.' by Tribe Called Red
MOST-WATCHED MOVIE? Pippi Longstocking and Mary Poppins as a little girl
FAVORITE SHOPS/BOUTIQUES? Any crystal shop, ABC Home, Goldish in Tribeca, and I generally love strolling any creative soulful neighborhood style boutiques!
COOLEST PLACE YOU'VE EVER VISITED? Iceland, Peru, Utah, Inscape meditation space in NYC
WHAT IS THE BEST GIFT YOU'VE EVER RECEIVED? A personalized handmade silk kimono by my business partner bestie, Andrea Keh. And of course, special jewelry over the years.
MOST PROFOUND HEALING EXPERIENCE YOU'VE EVER HAD? Life.
WHO ARE YOUR MOST TRUSTED HEALERS? Pingo, Veena, my kitty, and acupuncturists Jordanna Dworkin and Joseph Giacona.
WHAT IS THE BIGGEST LEARNING EXPERIENCE YOU'VE HAD TO FACE AND WHAT DID YOU TAKE AWAY FROM IT I'm still going through it – this year has been a life-altering and difficult initiation, including the passing of my mother and a divorce I'm still currently moving through. In a nut shell:
I've been learning how resilient I am.
My breath has the power to heal and help my body.
Mental banter can heal us or kill us.
Loss and change is simply a part of life, but I can eliminate the drama when I consistently implement my self-love tools.
My willingness to grow is a core part of who I am, even when I have to look honestly at the ugly stuff.
Any day, any time, I can make a new choice.
I can still care for others without giving my power away psychologically or energetically.
Spiritual foundation and open communication are now at the top of my list.
My need for approval gets in the way of my light, so I'm slowly learning to stand in my center whether or not someone else approves of how it looks to them.
When you have thoughts about life not being worth it, instead of going deeper into that rabbit hole call someone who is unafraid of your ugly side because they know how beautiful you are. Let them support you. Do whatever it takes to reach out.
Truly…this list could go on and is always in development.
DESCRIBE YOUR PERFECT DAY: Work Day: Wake up feeling inspired and refreshed. Meditation, prayer and journal + the rest of my morning rituals. Run or hike in nature. Deep focus on creating, writing and producing work. Teach or take a yoga class with a full room full of inspiring people. Finish up work or have a meeting. Spend time with family or friends in a beautiful setting for dinner. Nourishing evening as I rest deeply.
Free Day: Wake up refreshed, meditate, morning rituals. Meet friends for brunch, laugh for hours and conjure up new ideas to create more magic in the world. Go out for a hike, a concert, or something uplifting and inspiring together. Have time personal time to catch up with my beauty or spiritual regimen. Take a light-speed jet to Bali or Tulum.
WHAT IS YOUR MOST VALUABLE GLOW TIP/SECRET? Drink plenty of water. Judge yourself and others less. Sleep well. Lengthen and move any amount consistently throughout the week. Slow down and breathe when you feel anxiety. Meditate, even if just a few minutes each morning.
FAVORITE QUOTE? "It takes discipline to be a free spirit." – Gabriel Roth
WHAT ARE YOU GRATEFUL FOR? The opportunity to grow through the gunk and share it as my work in the world. My friends and family. The fact that I have options. Flowers and hummingbirds.
WHAT MAKES YOU GLOW? When I'm loving, gentle and kind to myself.