Cabin West // Kristen Shaw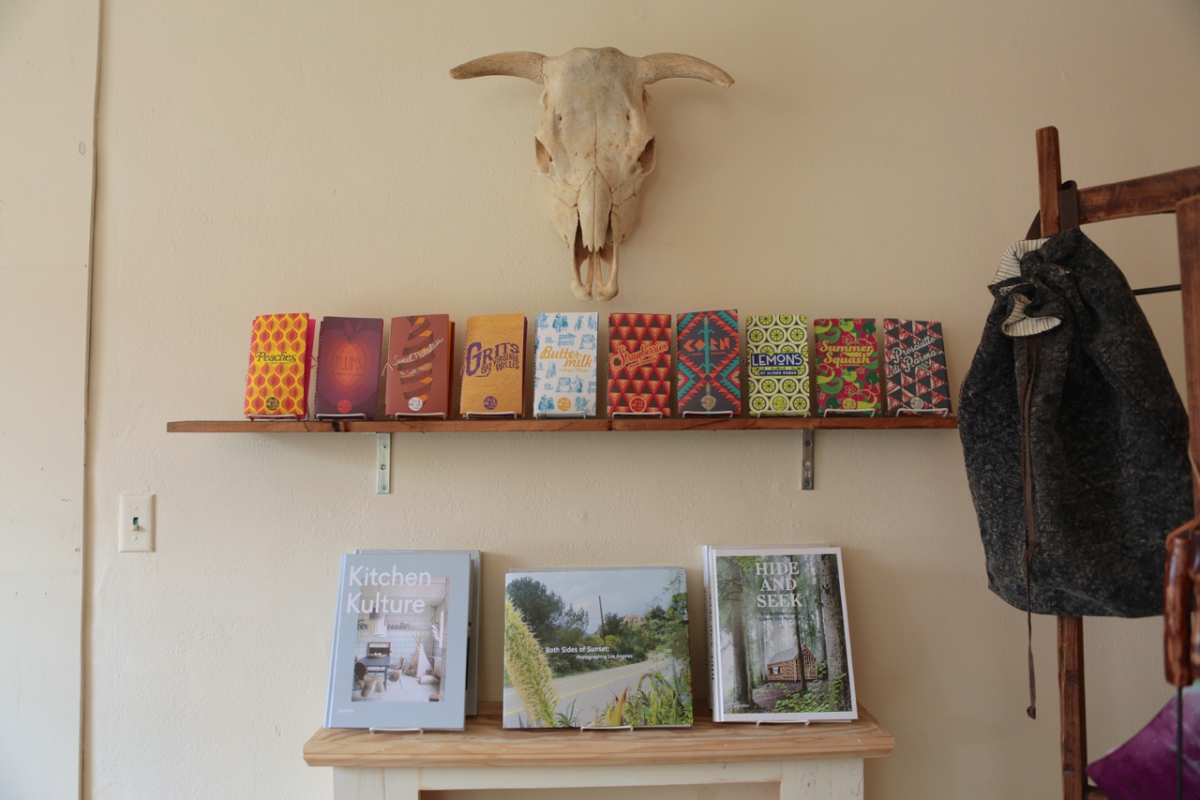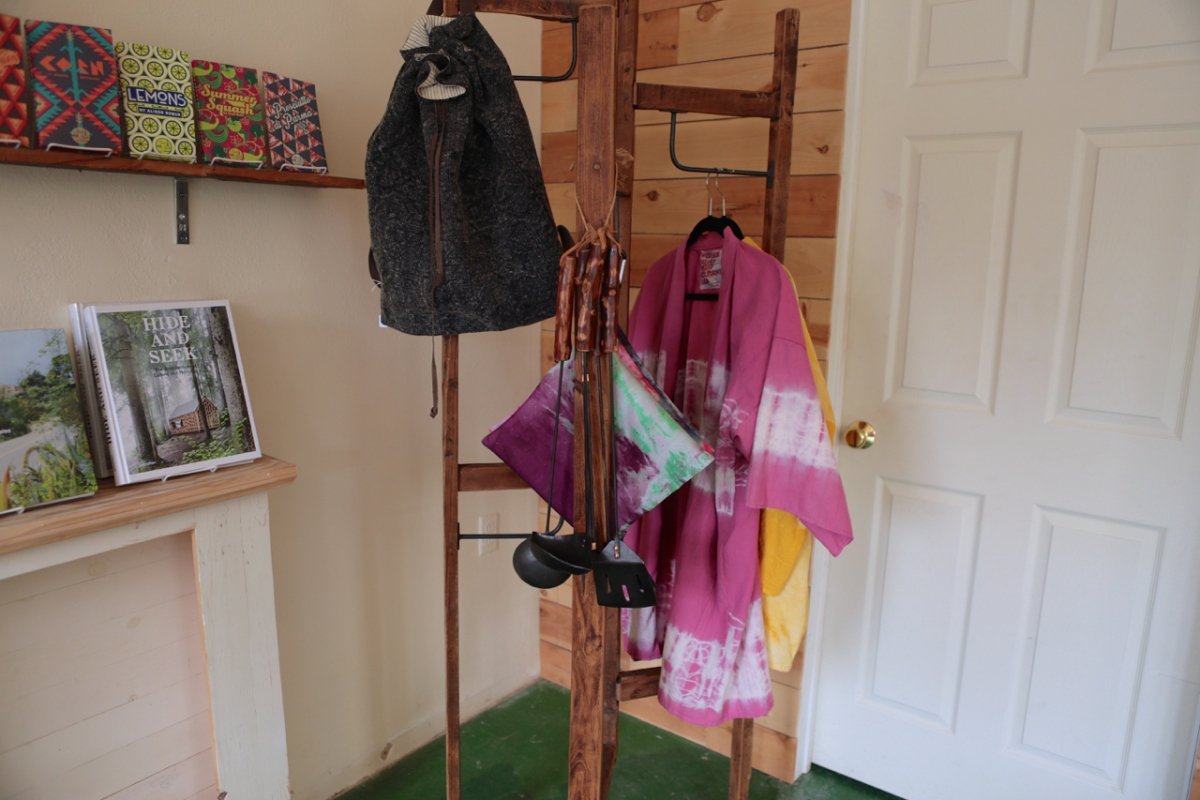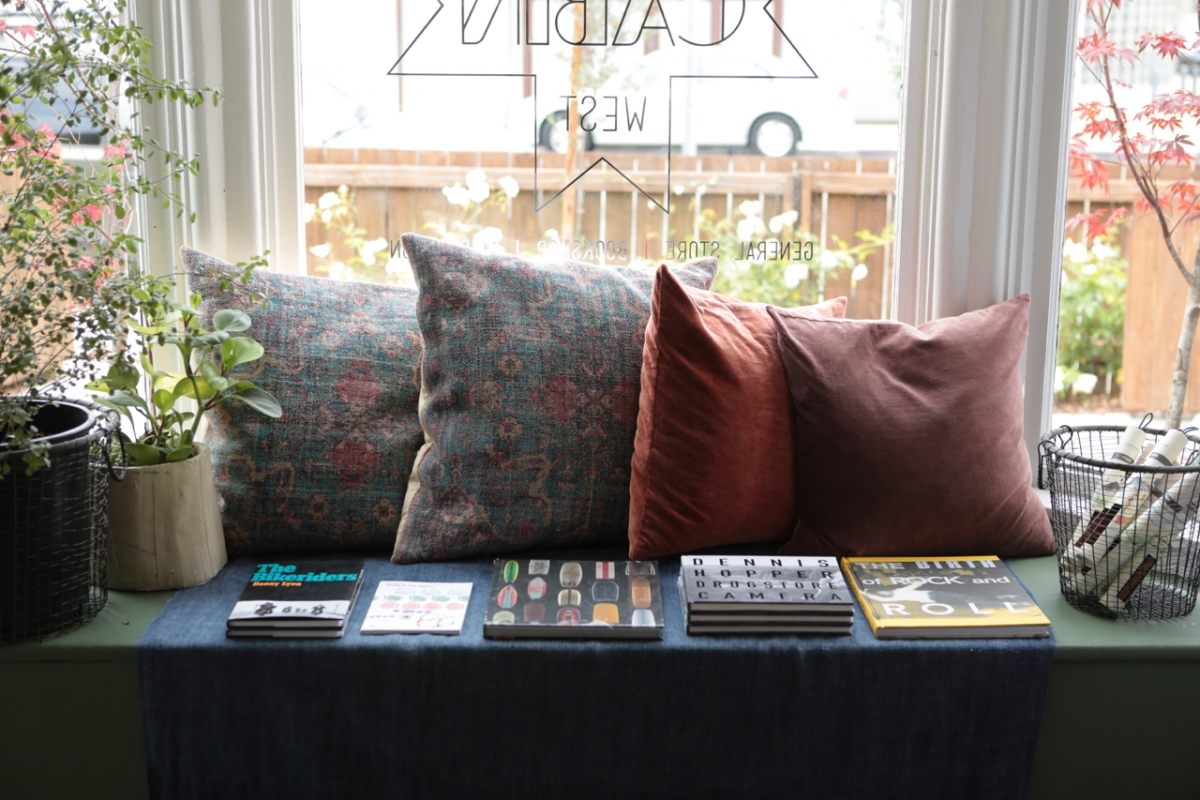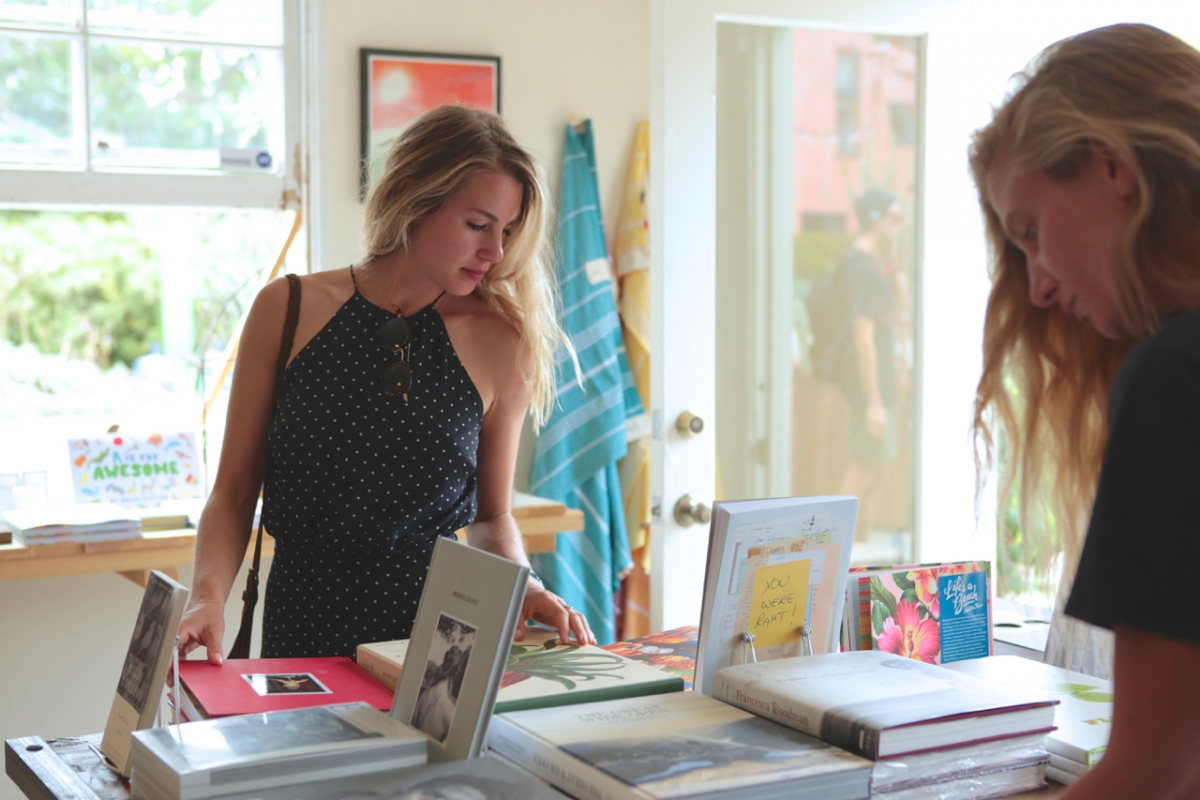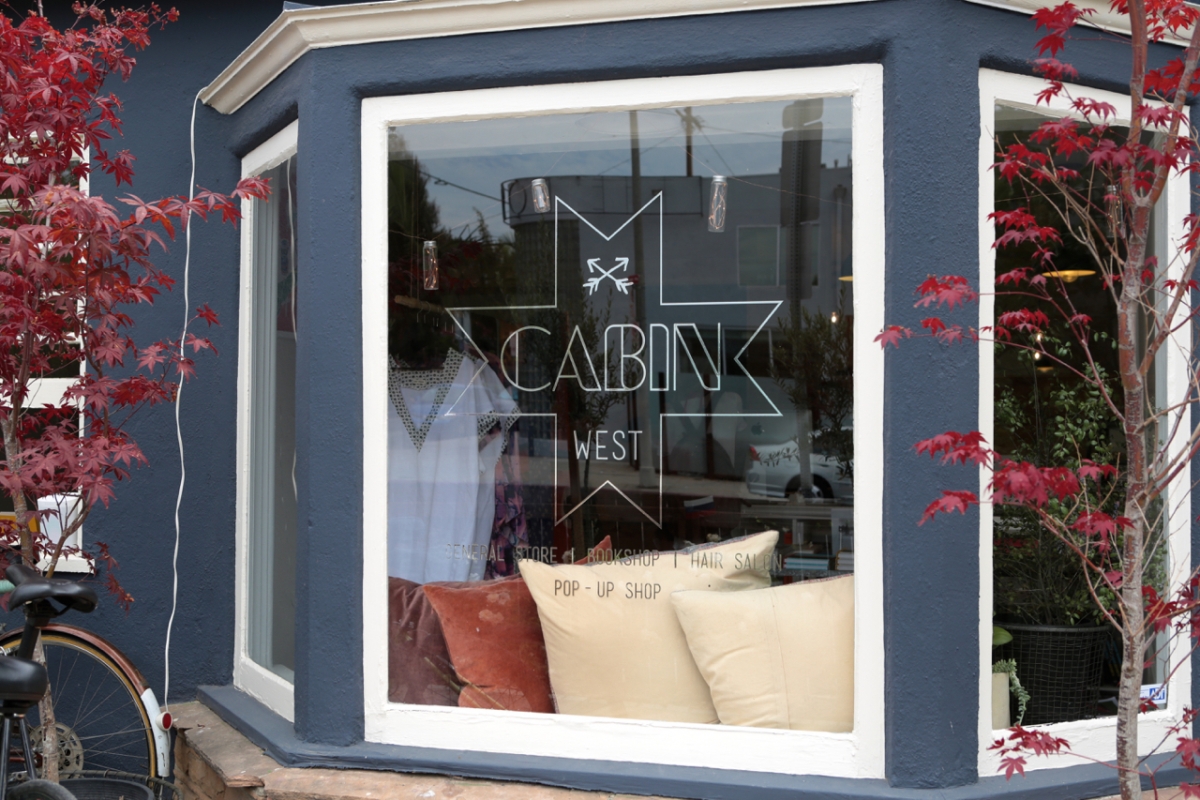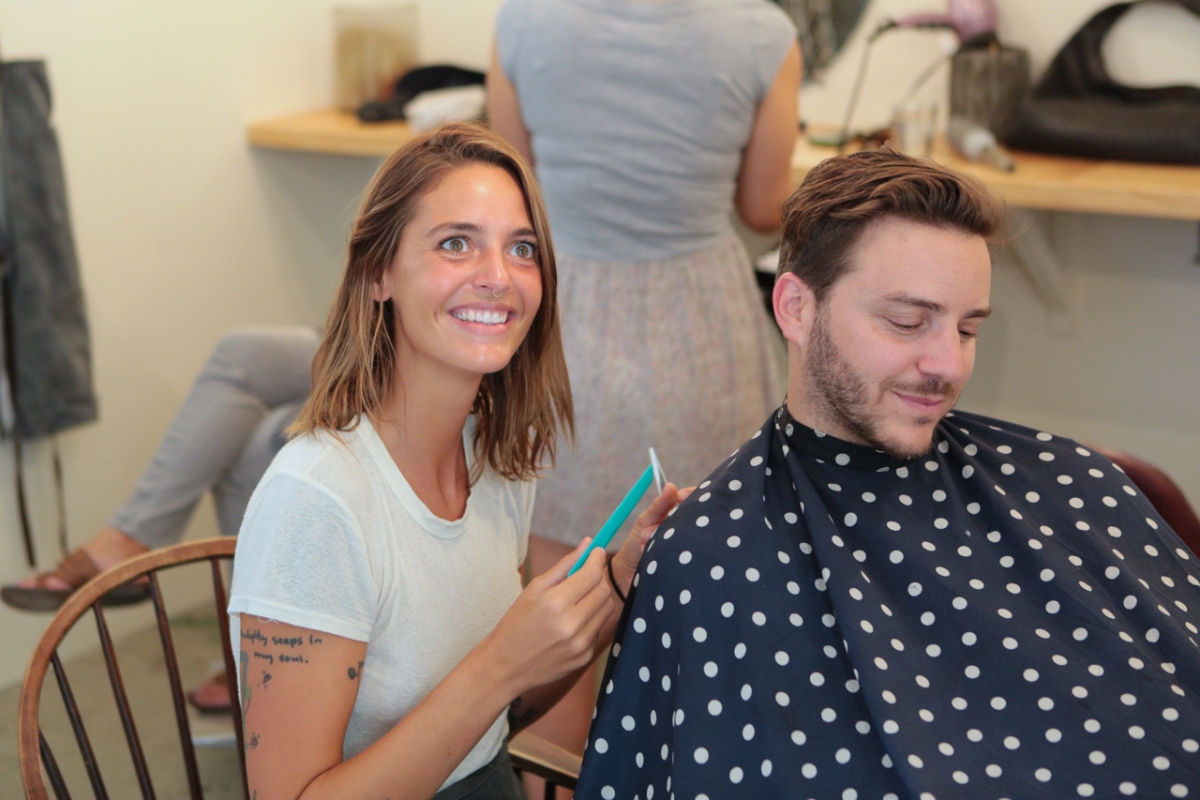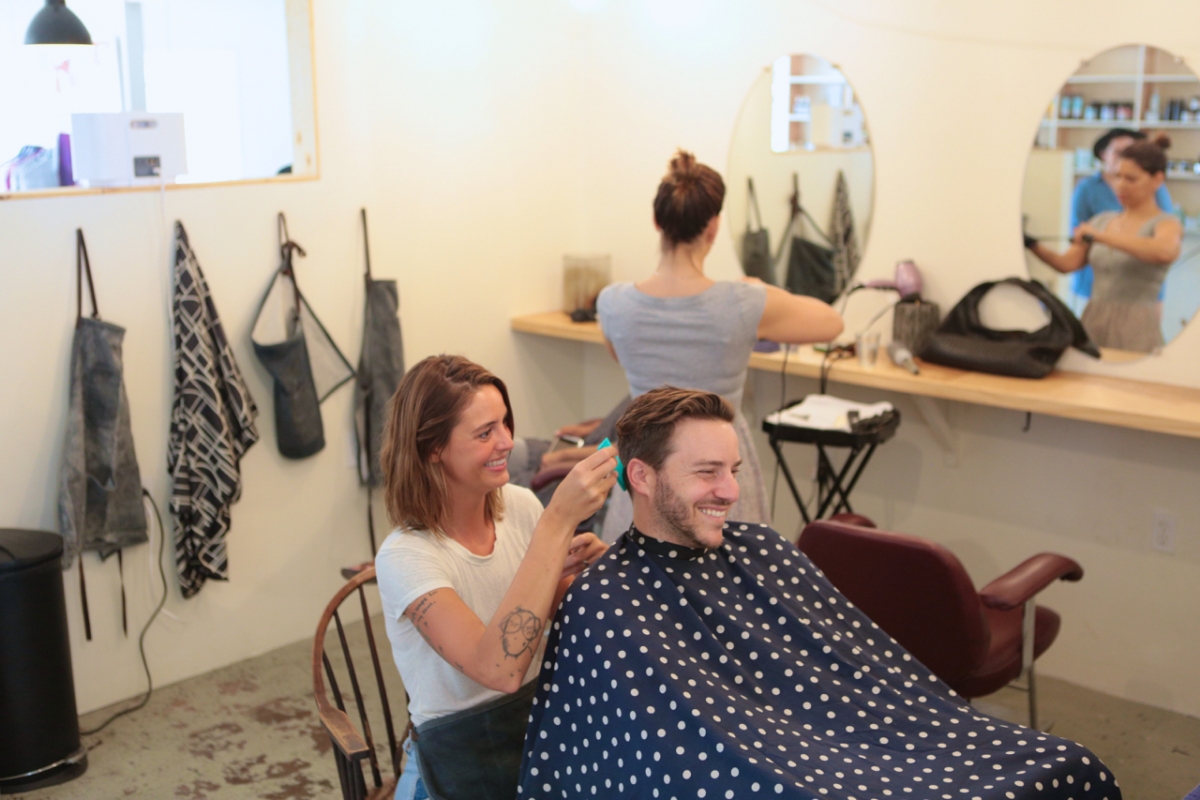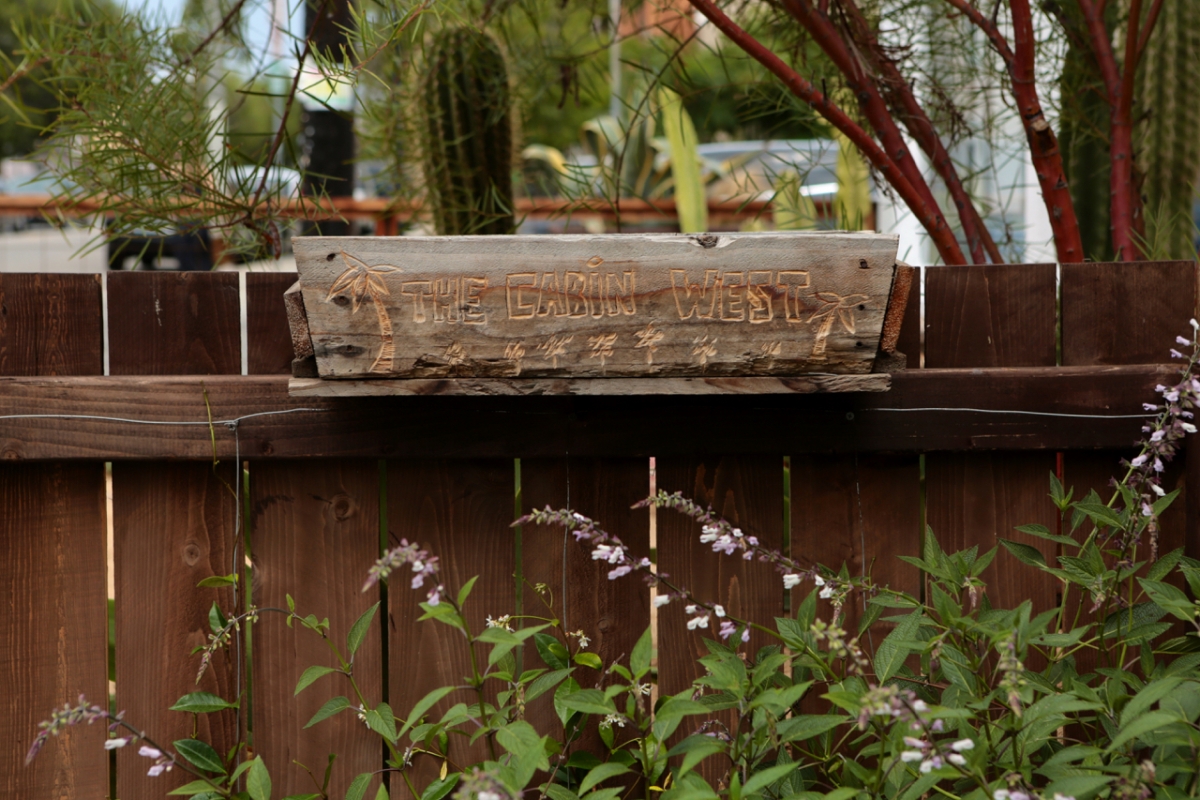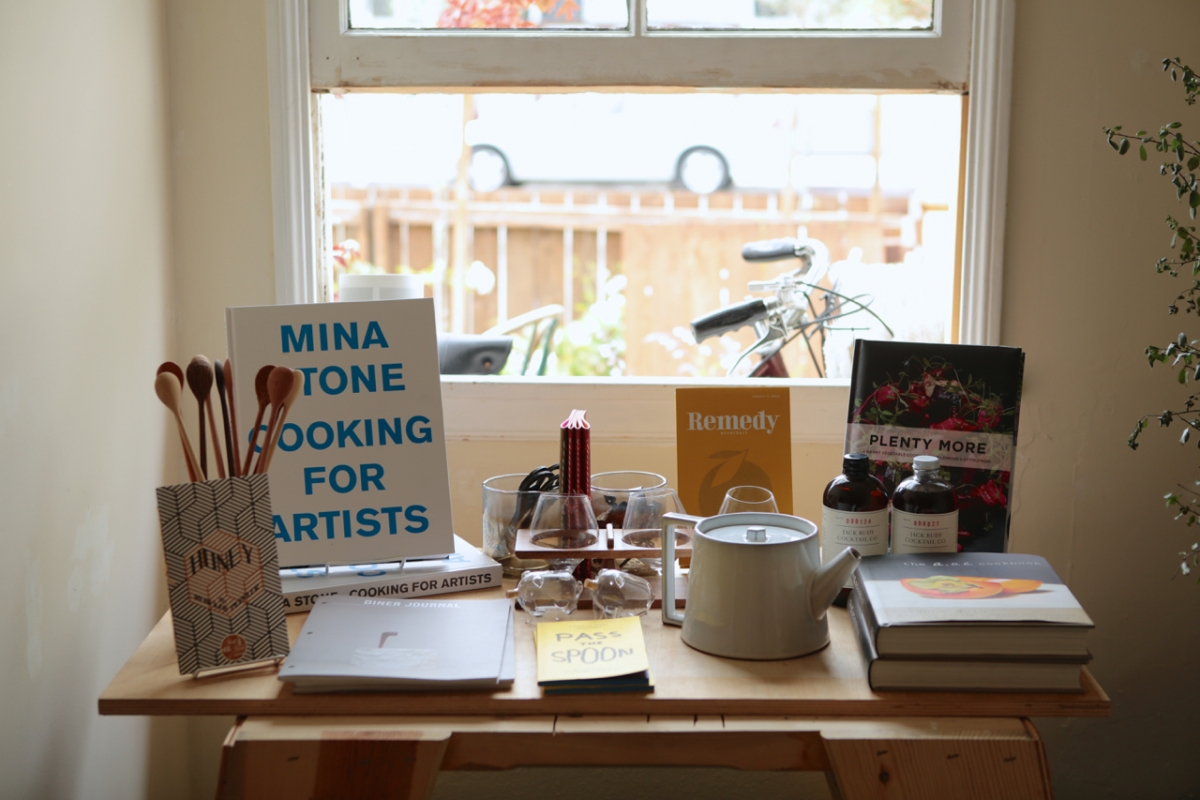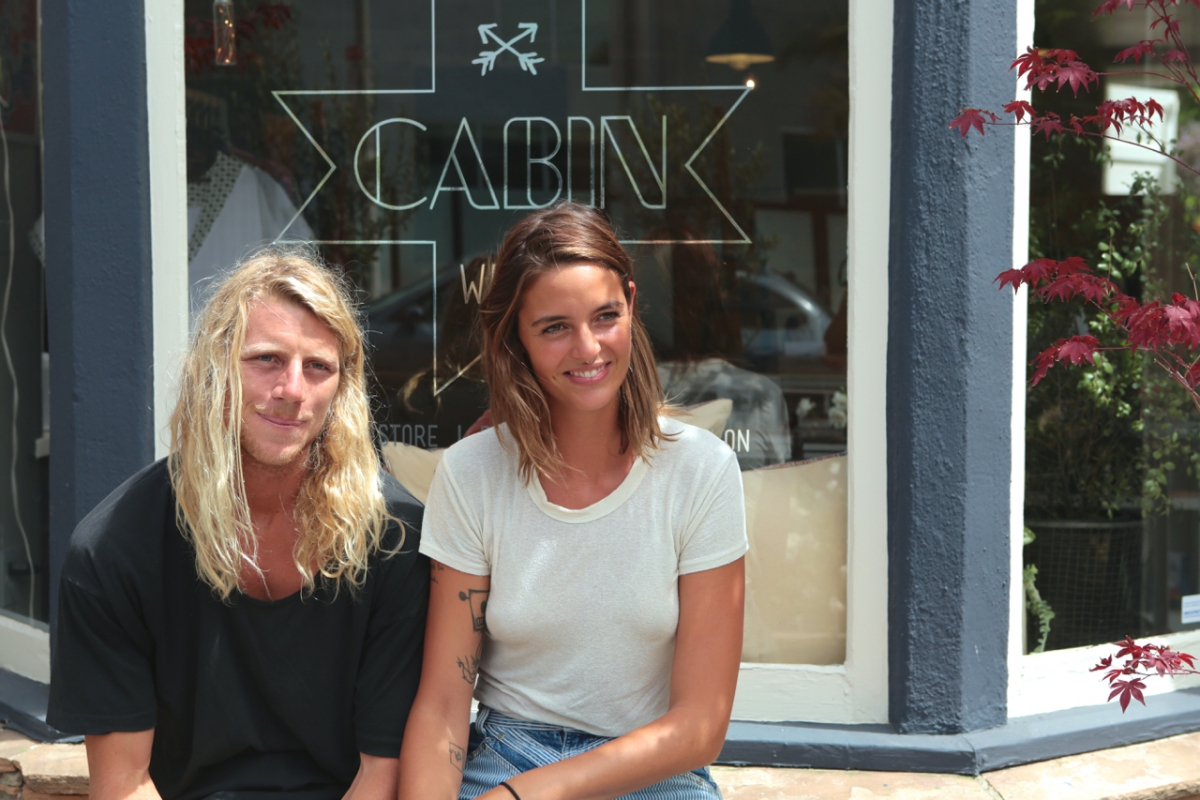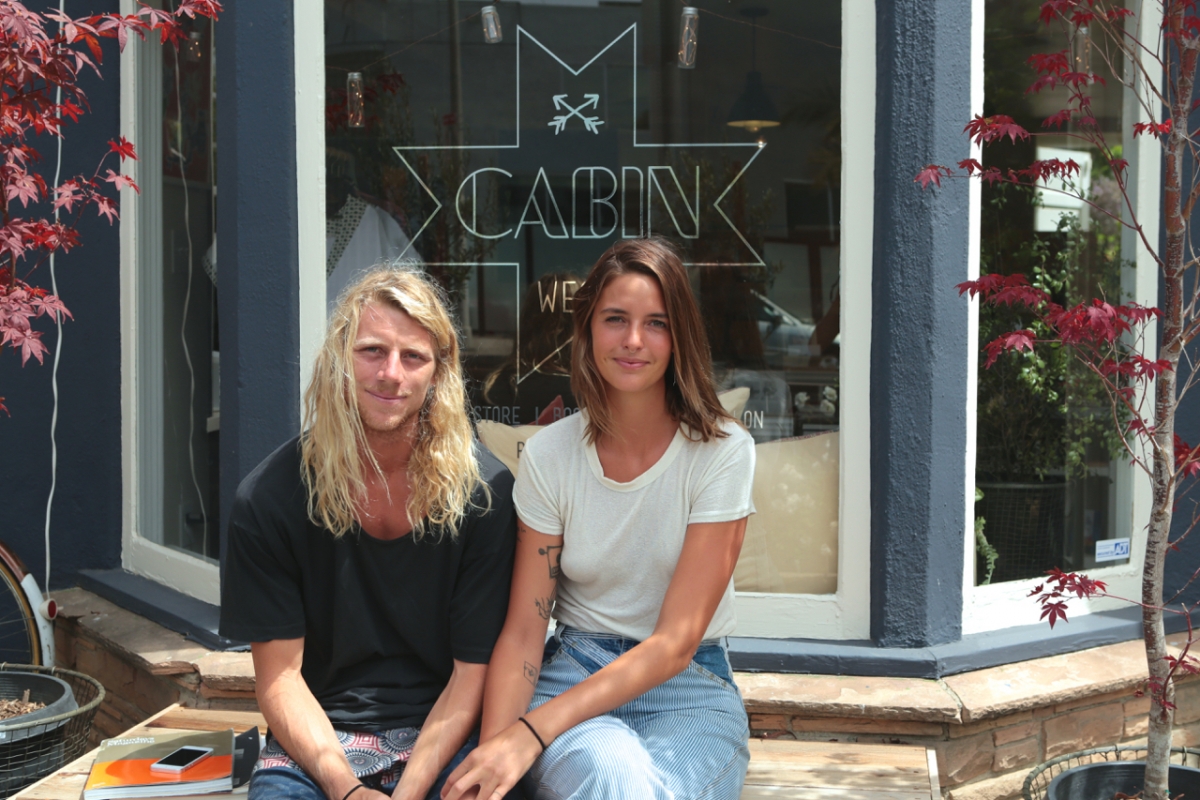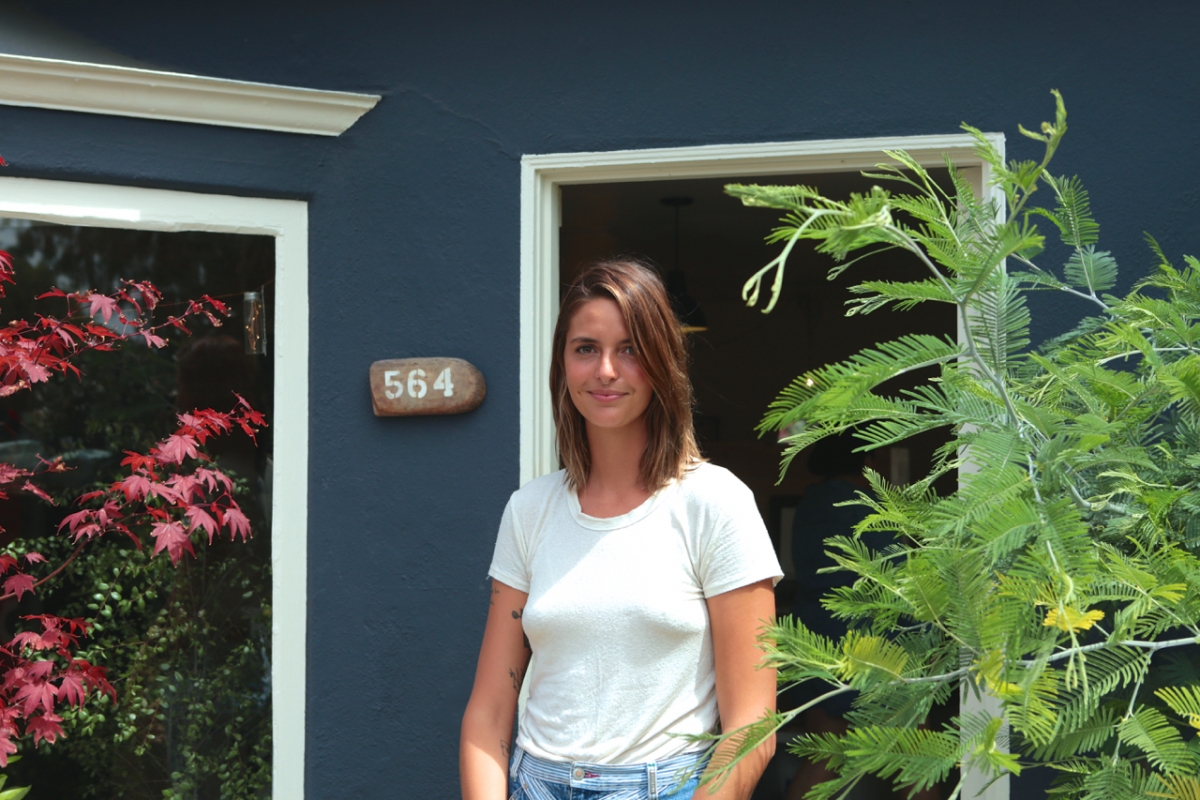 Cabin West is a unique hybrid of both hair salon and lifestyle shop located on Rose Avenue in Venice. Once inside this ultra-curated beachy chill atmosphere, you'll get why this place glows.
Every book, greeting card, natural beauty product and object that we've had our eye on exists at Cabin West, making it a tiny bit dangerous to step foot in. It is the ultimate gift destination, for yourself and others. The curation is spot on and everything has a natural bent to it.
Another reason to visit Cabin is its rad #glowgirl owner and head hairstylist, Kristin Shaw. Kristen and her hot Aussie boyfriend man the shop most days, and if it's not the two of them behind the register, its another awesome Venice local who probably just came from surfing at the beach. The Cabin West has created a sense of community on Rose, becoming a hub for not only dope hairstyles, but also a hangout for local events that Kristen puts on. Weekly movie nights, pop up shops, theme parties... its all happening here and we're grateful to be a part of the festivities.
The salon's hours are Tuesday-Friday 12pm-7pm, Saturday 9am-5pm, and Sunday 10pm-6am.
HOW THEY GLOW QUESTIONNAIRE
NAME: Kristen Shaw
NICKNAME: Shawness
PROFESSION: Hairstylist and proprietress of Cabin West, a bookstore, general store and boutique hair salon.
WHERE DID YOU GROW UP? Freeport, Illinois--a small farm town in the Northwest corner of Illinois
WHERE DO YOU LIVE? Venice, CA
WHEN YOU'RE EATING HEALTHY, WHAT IS A TYPICAL…
BREAKFAST: chia pudding with berries and granola I make from scratch at home. Or sautéed kale, squash, onions, cherry tomatoes with coconut oil, mint + cilantro topped with an over easy egg and avocado.
LUNCH: Salads, or leftovers from our yummy dinners!
DINNER: We just recently got a great fire-pit with a grill top and we've been making grilled fish with figs and veggies for dinner. I'm also a big soup person--butternut squash soup, chili's, vegetable soup. Oh, and I can't help but make sage mashed potatoes (I am from the midwest, after all.)
SNACK: smoothies, chips + guacamole, raw veggies
WHAT ARE YOUR FAVORITE SPOTS/RESTAURANTS TO EAT HEALTHY? Sqirl, Grand Central Market, Ceviche from the Rose Ave Taco truck in Venice, Silverlake Ramen
WHAT IS YOUR FAVORITE INDULGENCE? I am the biggest ice cream, whipped cream, frosting and cookie fan...ever.
WHAT ARE YOUR FAVORITE SPOTS/RESTAURANTS TO INDULGE? Our friend's new restaurant in Culver City, Hatchett Hall and a Venice favorite, Gjelina.
WHAT WOULD BE YOUR LAST MEAL ON EARTH? Hands down, one my mom makes. It would definitely include mashed potatoes.
WHAT IS THE BEST DISH YOU COOK/ YOUR FAVORITE RECIPE? Oh gosh, so hard to choose. I love to cook! Probably Butternut Squash soup with Sage + Bacon, Apple Pie with crust from scratch (so good!) cuban black beans or my secret pasta sauce.
WHERE DO YOU GROCERY SHOP? Farmer's market as much as I can
TOP 3 ITEMS YOU ALWAYS HAVE IN YOUR KITCHEN?
1. Cilantro 2. Olive oil 3. Varying dried peppers
WHAT IS YOUR FITNESS REGIMEN? (how often & what you do) I'm not really a gym person but I have been in sports since I was a little one so being active is super important to my mental and emotional health. Living in Venice now, I am biking every day, and this last year I've picked up surfing. It's the best full body exercise and there is nothing that i've found yet to be more calming and clarifying for me than being in the ocean. I also do yoga and dance around my house from time to time.
WHAT IS YOUR SKINCARE ROUTINE? (products, facials, etc) Simplicity is key for my skin. I use Cerave for my cleanser--it's light with no harsh exfoliating beads (most of those are made out of materials that can actually scratch the surface of your skin! Make sure to read up about it before using.) I use the Face Balm from Earth Tu Face. It's an oil based product with no chemicals---I'm in love.
Other skincare necessities: Facial every 3-4 months and full body scrub from the Korean spa.
WHAT ARE YOUR FAVORITE MAKEUP/NATURAL BEAUTY PRODUCTS? Earth Tu Face, Agent Nateur, La Tierra Segrada, Herbivore
IF YOU WERE STRANDED ON A DESERT ISLAND, WHAT 3 PRODUCTS WOULD YOU TAKE WITH YOU?
1. Face oil 2. Zinc 3. Coconut oil so I could make a scrub out of the sand
WHAT PROFESSIONAL BEAUTY/HEALTH/FITNESS/SPIRITUAL GURUS DO YOU SWEAR BY? My boyfriend has been talking with me about Paul Chek and I'm really interested in his way of teaching for fitness and wellness, as well as I'd say those product lines I mentioned above--those women who started those companies are paving the way to a cleaner beauty so I will always look to them.
TOP 3 FAVORITE SONGS?
Favorites are so hard! But I could always listen to 1. Fleetwood Mac 2. Bill Callahan 3. Ella Fitzgerald
MOST-WATCHED MOVIE? Gidget or Romeo + Juliet
MOST LIFE-CHANGING BOOK? It's going to sound really stereotypical (because it is!) but Into the Wild. After I read it when I was 21, I left NYC to travel the south with my then best friend, Laura, and we lived out of a car. It's how I ended up in LA, so I'd say that's pretty life changing.
FAVORITE SHOPS/BOUTIQUES? New High Mart, Revival, Reformation, Flea Market
COOLEST PLACE YOU'VE EVER VISITED? Central America, however I haven't really spent time in Europe or South America and I have a feeling if I went to either, I may never come back.
FAVORITE HOTELS? Ojai Rancho Inn, Bowery Hotel in NYC, Deetjen's Big Sur
WHAT IS THE BEST GIFT YOU'VE EVER RECEIVED? A stack of playing cards from my boyfriend where each had been painted over with different things I could play them for ie..."i'll do the dishes for a week naked," "i'll wash our dog," "This is good for one 45 minute massage," and my favorite, "this one lasts forever."
MOST PROFOUND HEALING EXPERIENCE YOU'VE EVER HAD? Over the course of one year I was going through a huge shift while going through a breakup, debating whether to move to nyc, opening a shop in DTLA to then closing it---that year was filled with lots of identity questions. I spent a lot of time by myself that year--thinking up and trying out the things I believed in most. I saw an energy healer via recommendation from a dear friend in NYC and through her listening, healing and guidance, I found a lot of peace in trusting in myself, during those unsettled times, to know great things can only come.
WHO ARE YOUR MOST TRUSTED HEALERS? Dr. Pearl, Self Meditation
DESCRIBE YOUR PERFECT DAY. Sunny but cool breeze, start the morning with some pinon incense burning and music on the record player. Make a quick breakfast and head out to the beach for a swim or a surf. Bike around in the afternoon and take a siesta! Start cooking dinner in the late afternoon so the house starts smelling delicious as it unfolds. Maybe we finish the night with a bonfire and an early bedtime! I've become such a grandma these days!
WHAT IS YOUR MOST VALUABLE GLOW TIP/SECRET? What you eat and how your emotions/perspective are on a day to day basis will eventually come out through your skin and become a characteristic. Love and nurture your insecurities until they vanish, eat clean but do not punish yourself or restrict---find a balance that works for you so you can fully exude the vibrance that you feel.
FAVORITE QUOTE? "And now that you don't have to be perfect, you can be good." - John Steinbeck
WHAT ARE YOU GRATEFUL FOR? The ability to have a growing mind (and of course for my family and closest friends.)
WHAT MAKES YOU GLOW? love.
Photography by: Sasha Young