DÔEN // Margaret + Katherine Kleveland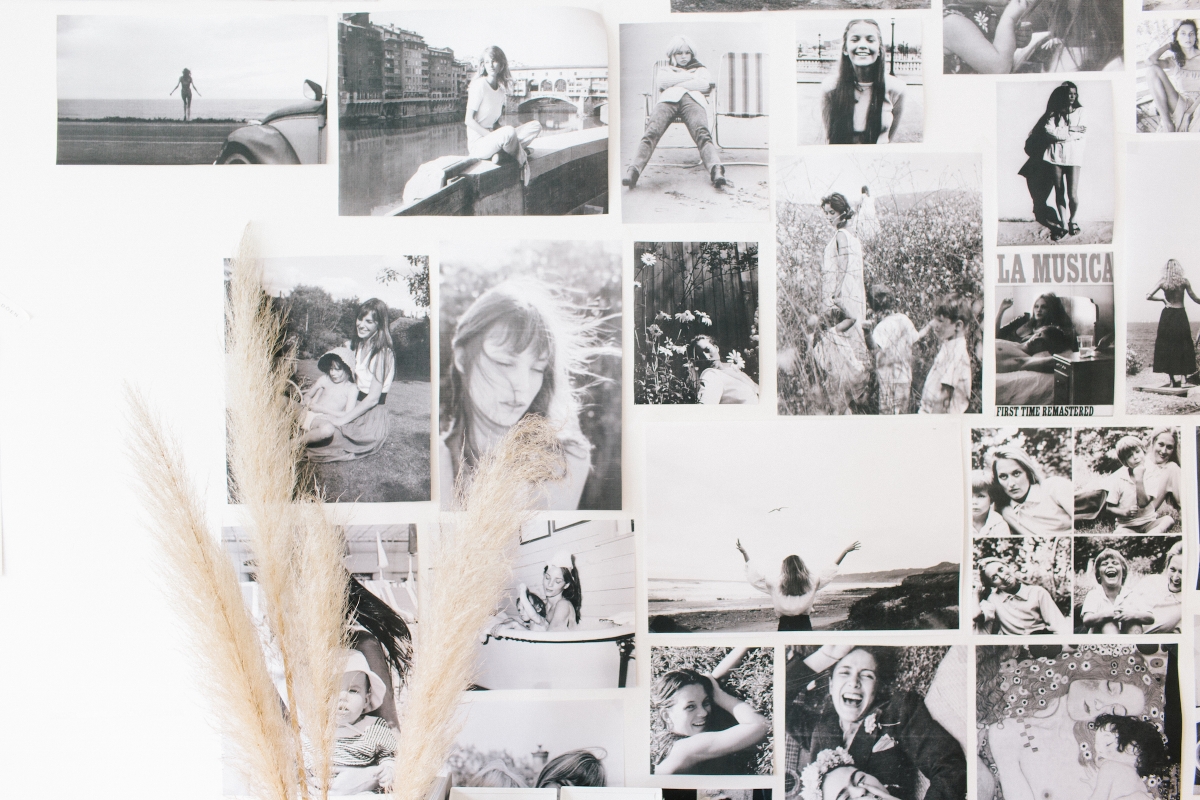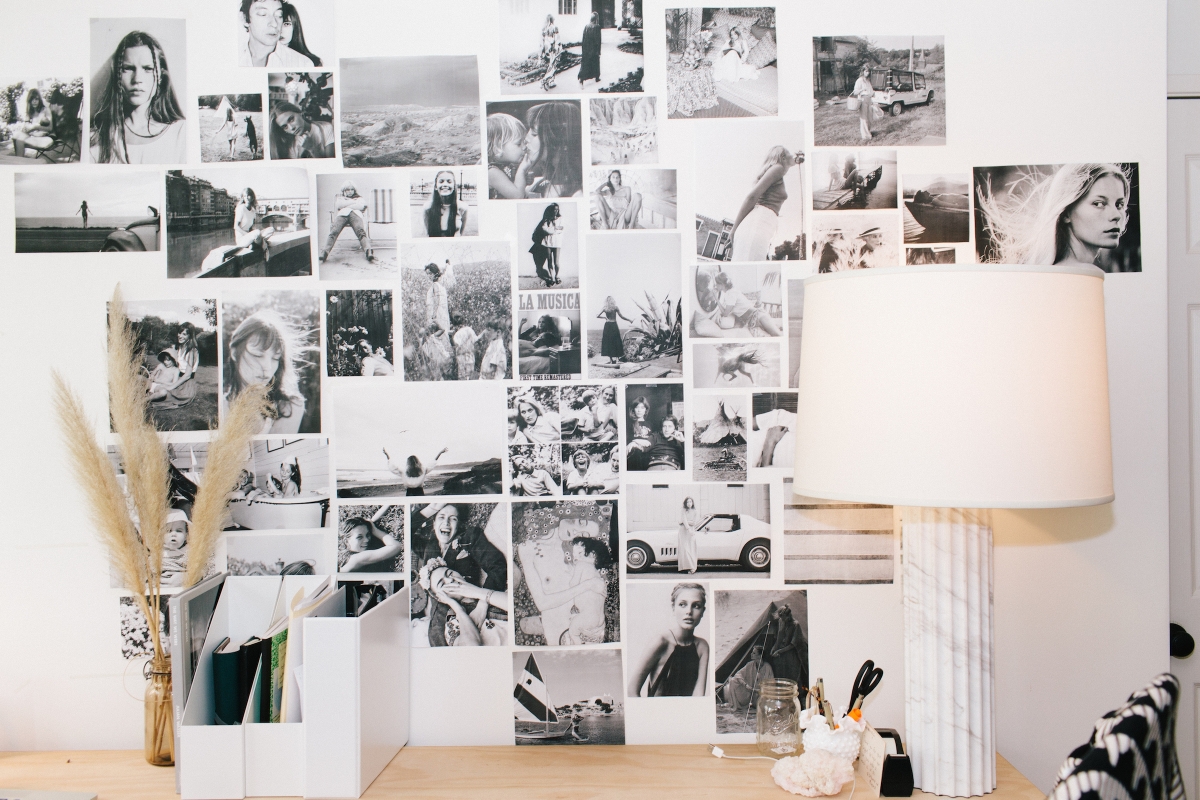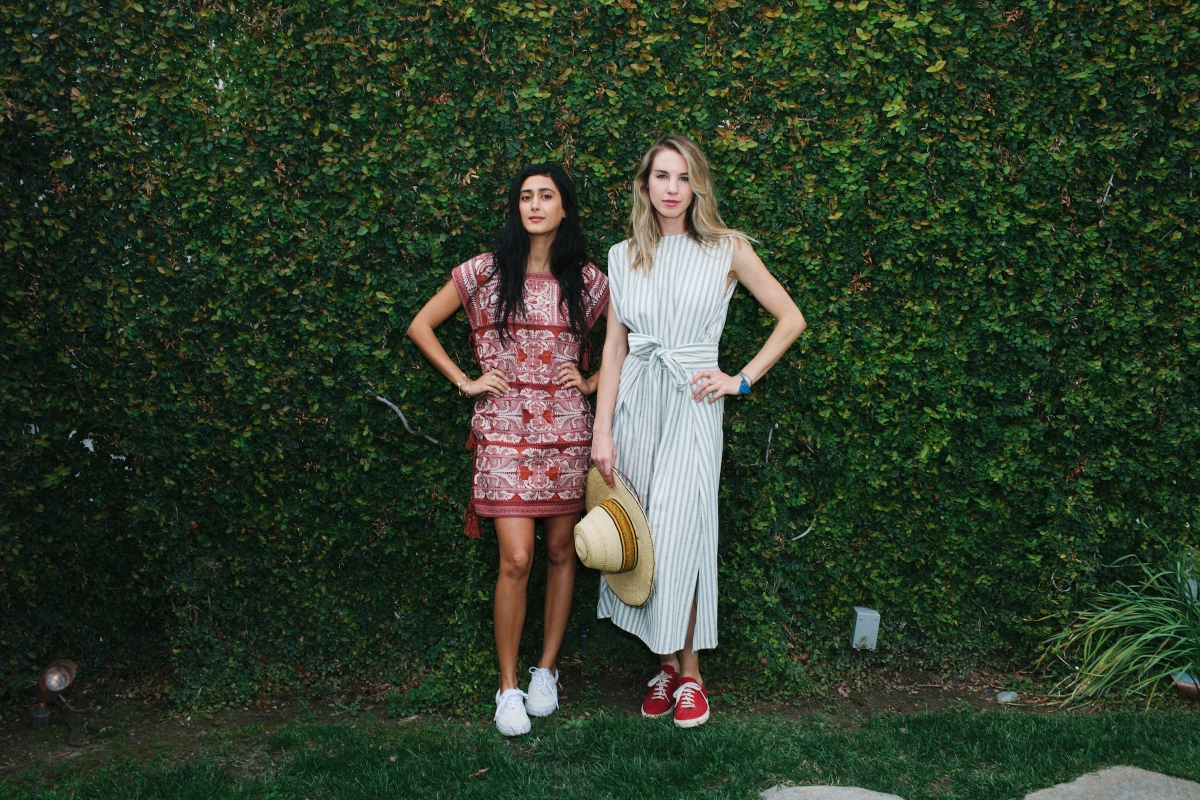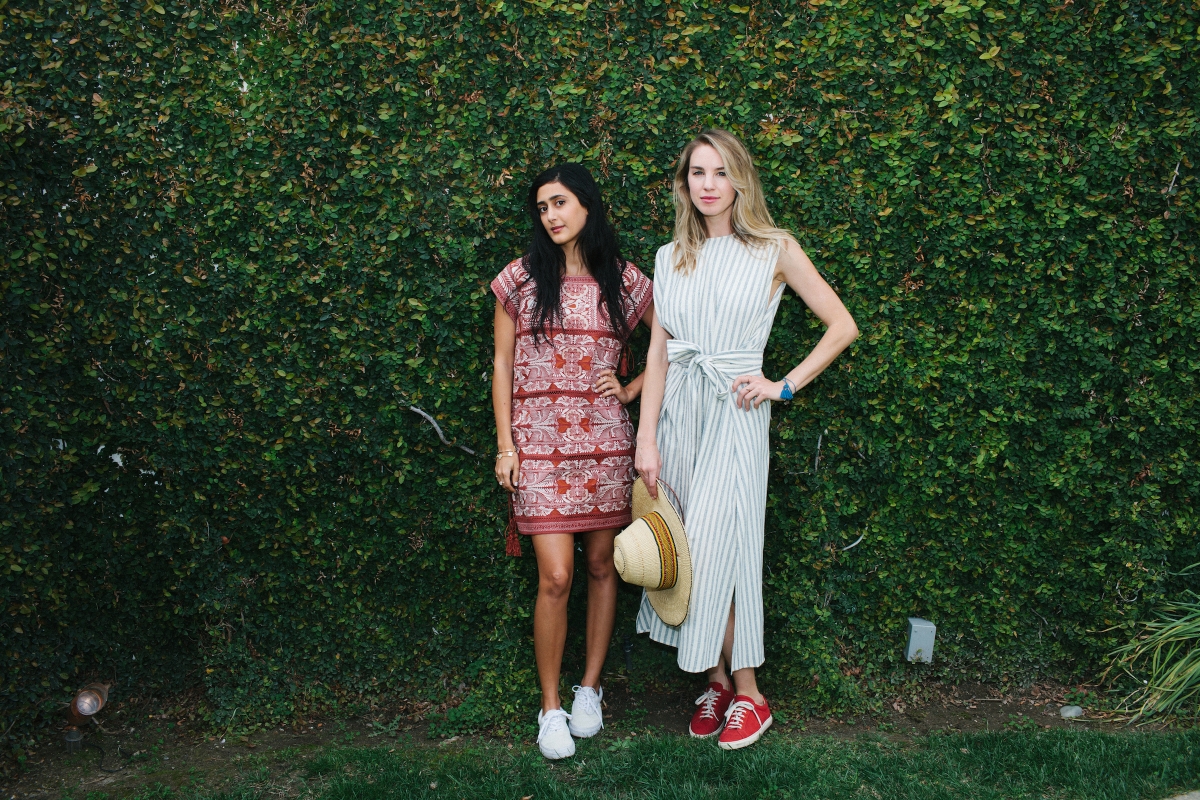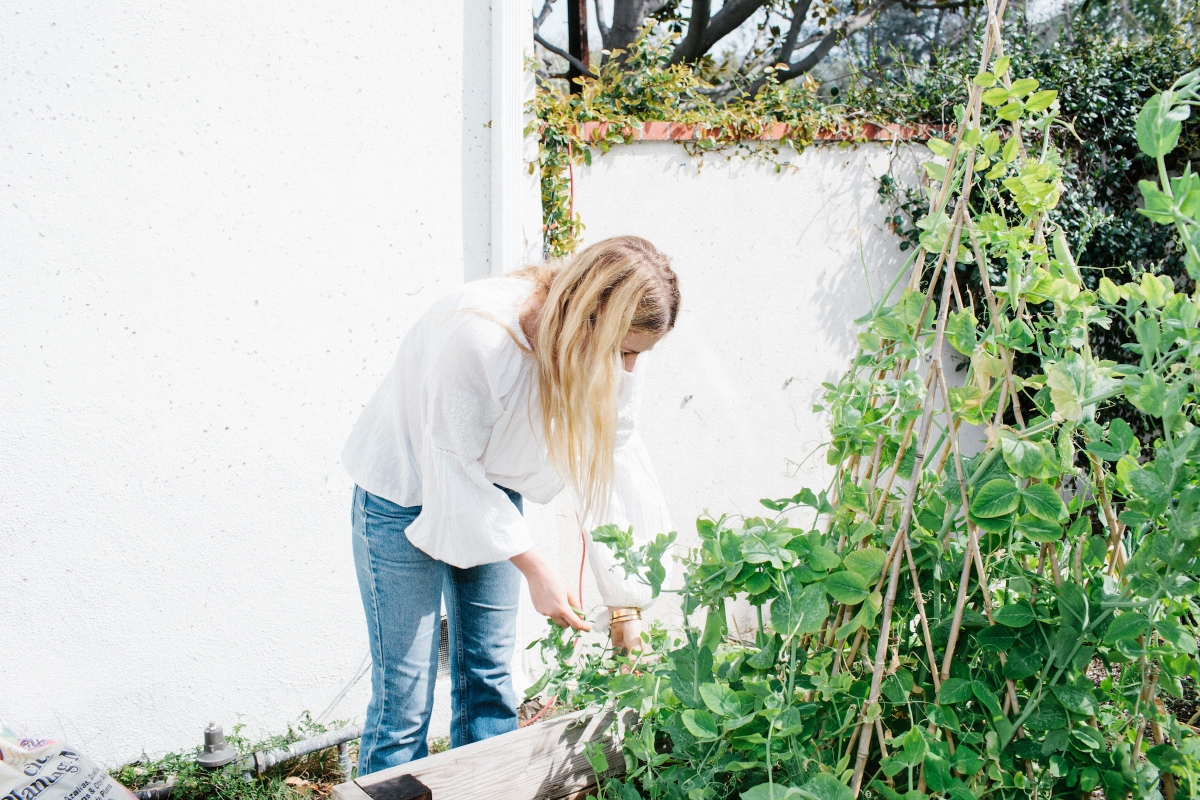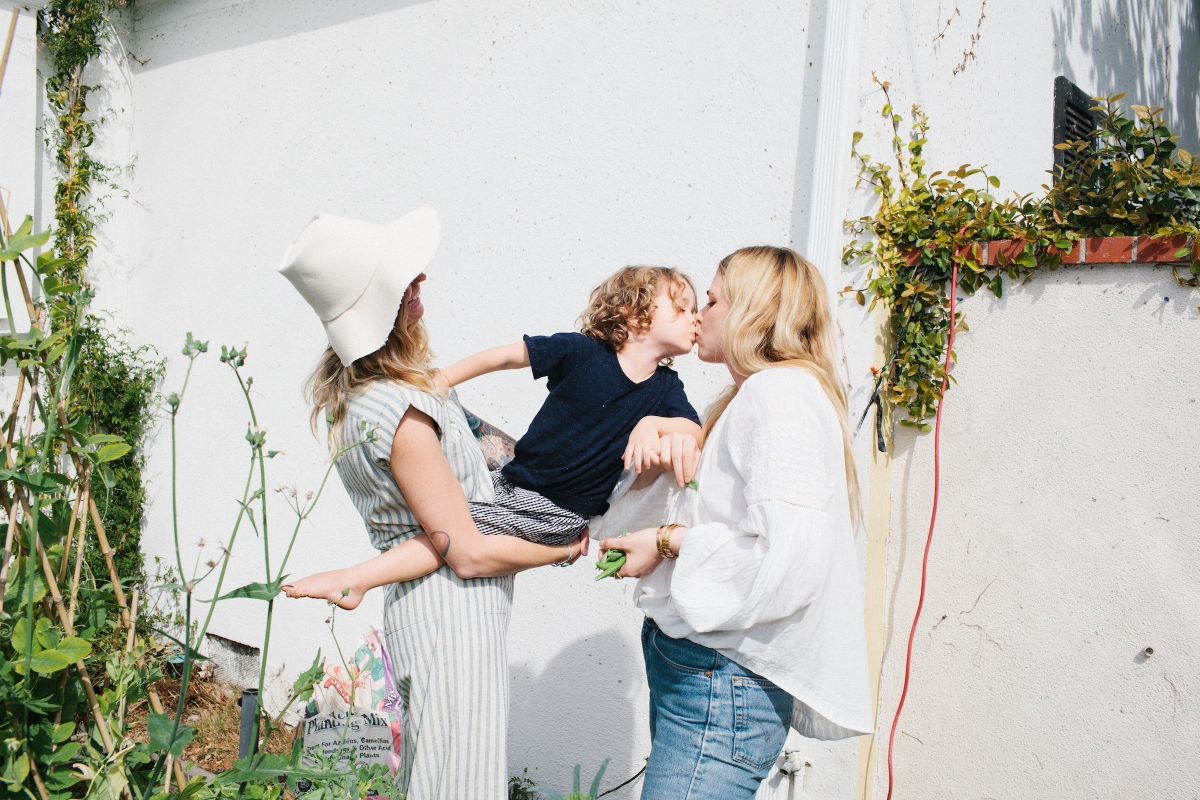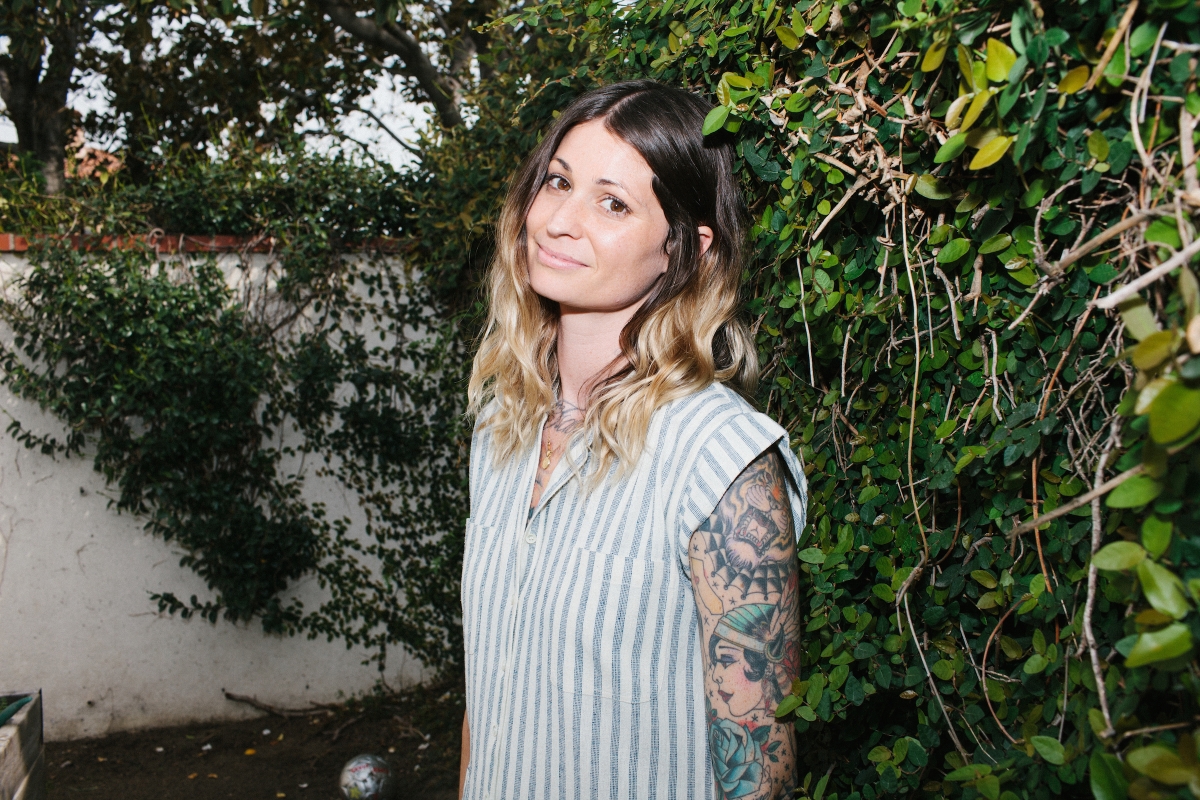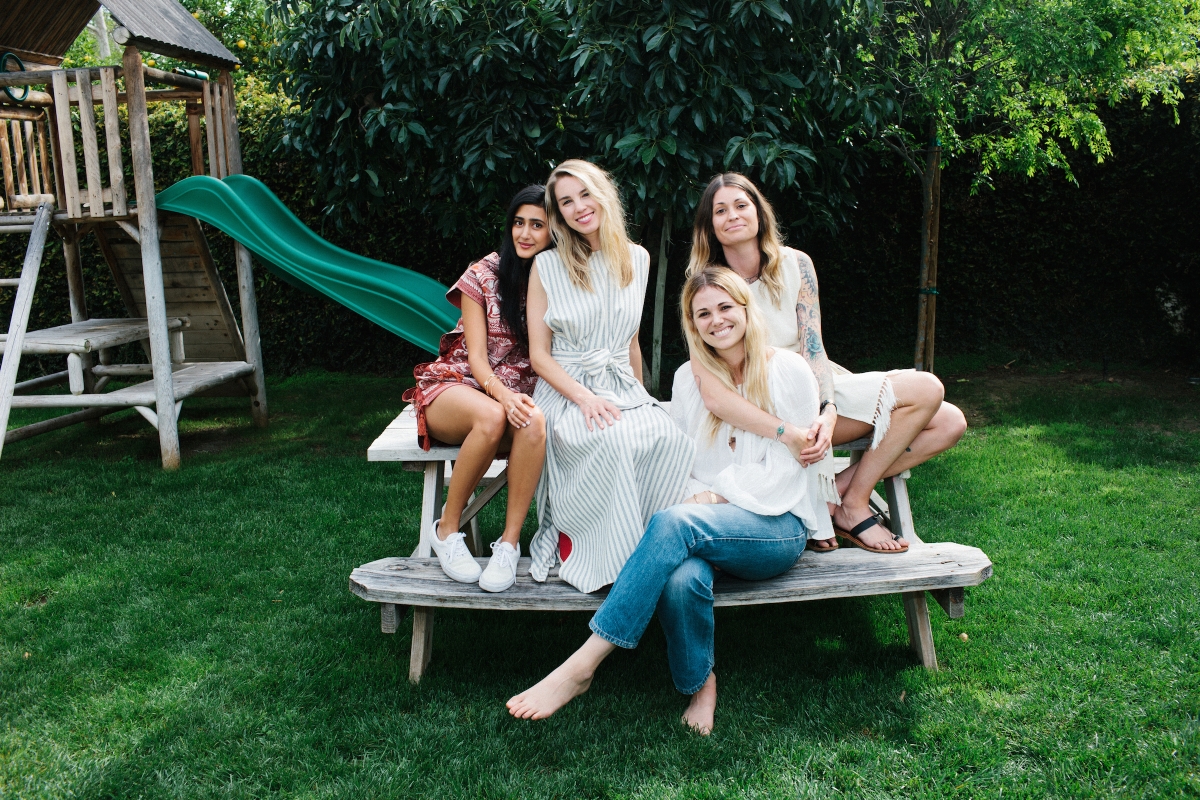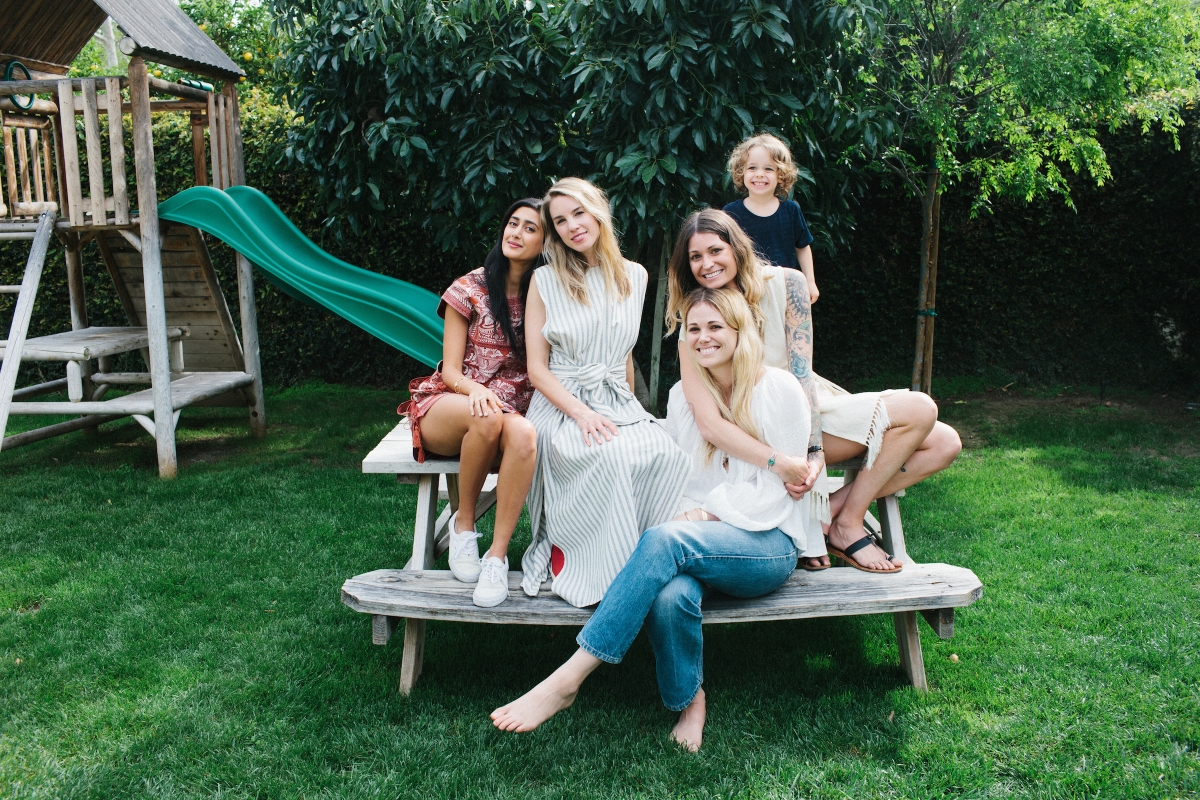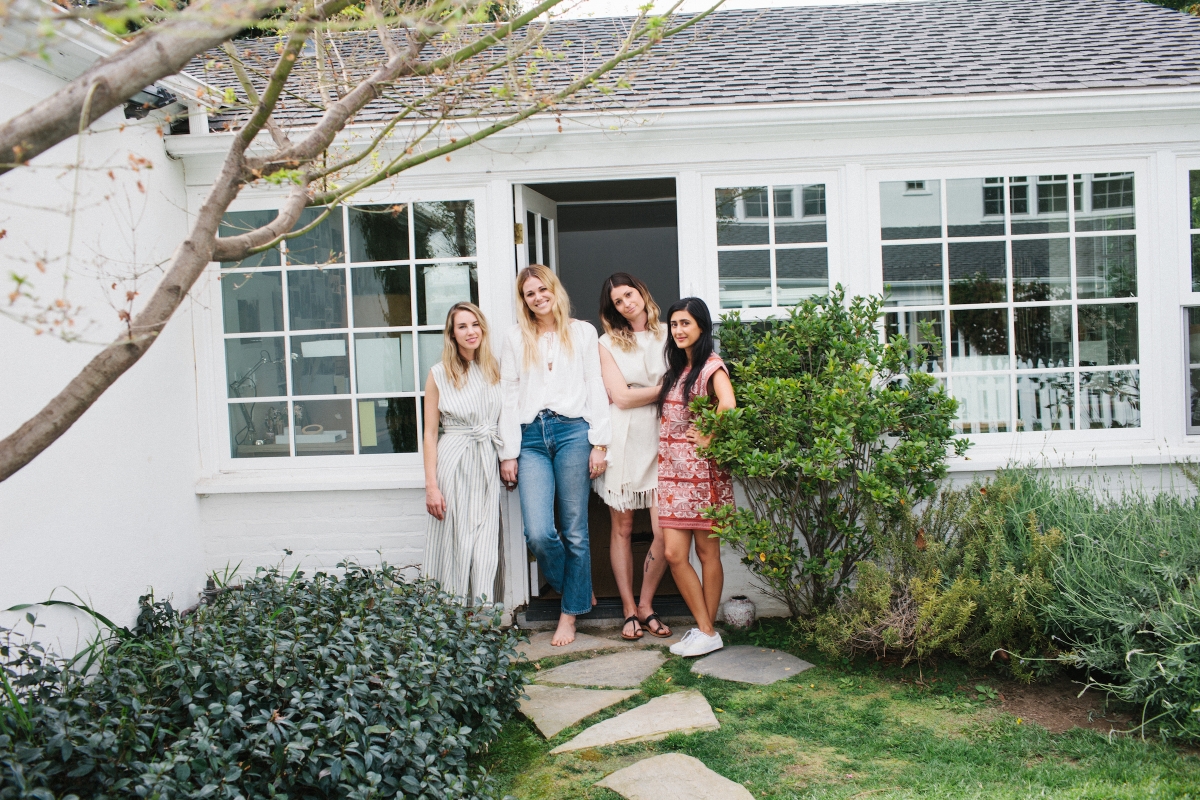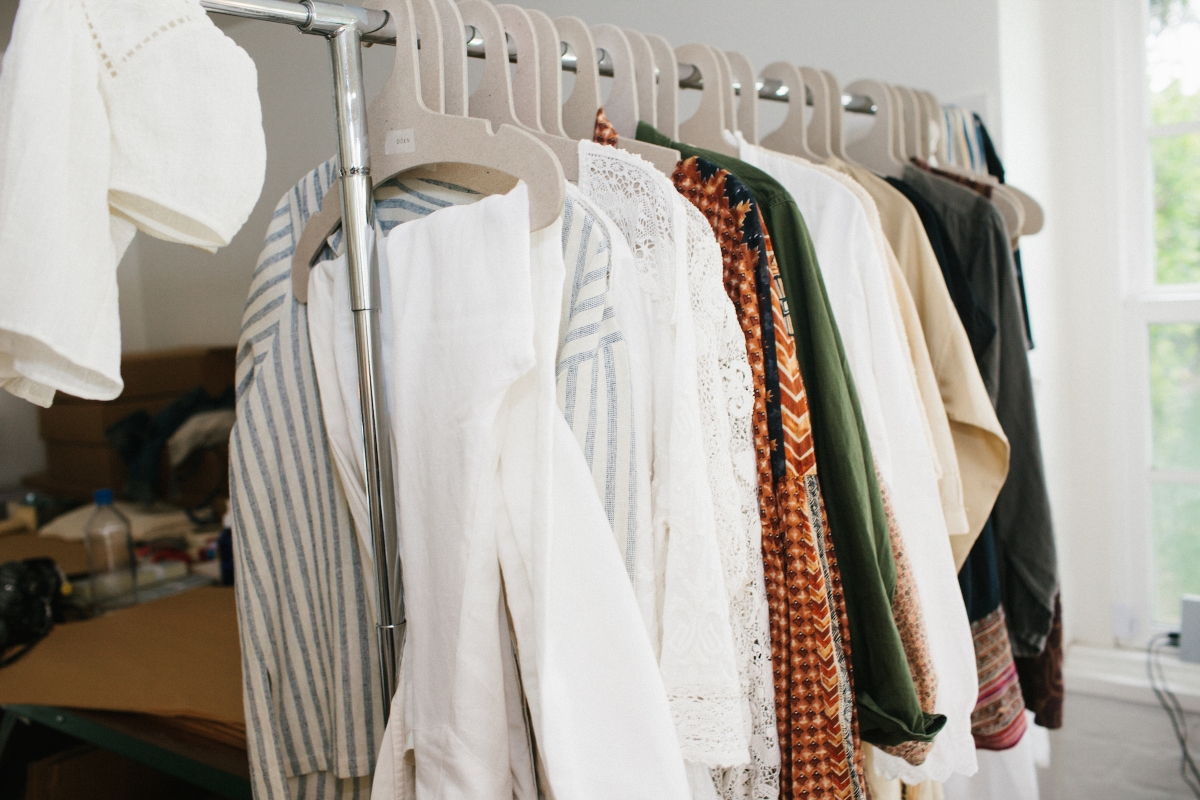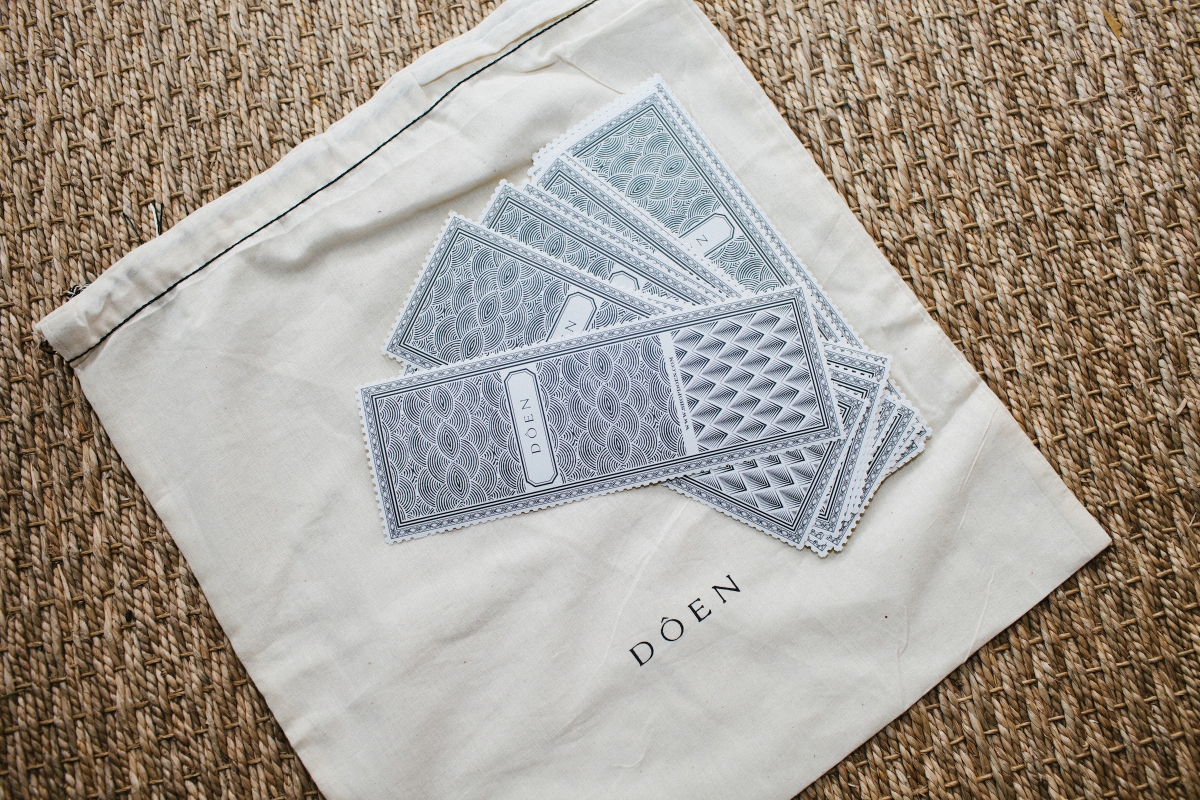 Started by the glowiest sister duo, DÔEN makes elevated yet easy to wear pieces for the everyday woman. Margaret and Katherine have created a vintage-inspired collection that offers women affordable, well-made clothing with a compelling story. DÔEN is a collective of creative Los Angeles-based women who are making a difference in the fashion space. These beautiful sisters have created a clothing line inspired by vintage designs and wearable nostalgia for the California of past decades. More than an online boutique shopping space (that offers shoppers a direct to consumer experience), DÔEN features real women wearing their clothes in natural environments. The DÔEN lifestyle is one that tells a unique and rich story: flattering, easy silhouettes, in luxe fabrics at an approachable price point for real women.
Santa Barbara born and raised sisters Margaret and Katherine Kleveland founded DÔEN in 2015. As veterans of the fashion industry, they observed a lack of female force within their field. As women are largely the ones designing, purchasing, and wearing the clothing, DÔEN is trying to make a change by supporting women in the workforce-- in all aspects from their organization, supply chain, and community. They've even partnered with ROOM TO READ to extend their commitment to closing the gender gap in the communities that they produce in. Each season, they design a unique children's style and donate 100% of those profits to benefit Room to Read's Mission to promote literacy and gender equality.
DÔEN uses domestic production wherever possible, and when they do use overseas manufactures it is for intricate hand-woven, hand-embroidered pieces based on a specific native expertise. Whether in California, India, or Peru, their production partners share a commitment to support women in the workplace -- in fact, each of their overseas factories are female owned or co-owned.
We met with the lovely DÔEN ladies at their design office, where we got a deeper look into their brand and lifestyle. Here's some insight into their collective, answered by Margaret.
What is the background on Dôen what made them start the brand? Katherine and I both realized that the structure of traditional positions within fashion would make it impossible to balance family and work. The lack of support for mother/parenthood in this country's work culture became really apparent. It was heartbreaking to think that I would come home from work every night after my son had gone to bed. We didn't only want to be living for the weekend – life doesn't stop. We work really hard and if we need to be out for an afternoon with our kids, we work at night. It actually works out much better since our vendors in India are up on email overnight. The idea of filling a desk for prescribed hours daily didn't make sense. We believe in bridging the life-work divide and creating an environment that fosters flexibility and incorporates family. We also realized that as mom's we were shopping differently – mostly online at night. Also found that product-wise there wasn't much we were excited about!
How did you decided on the charity aspect? A big part of our mission as a company is about promoting women within our organization and in every aspect of our supply chain. KK has a friend, Narelle, who has spent a lot of time in India- including a 3 month stint teaching. The timing that Narelle came into her life was somewhat magical, as we were forming the company and getting feedback from women we respect. Narelle introduced us to Room to Read, an organization we have now partnered with, whose cause we felt fiercely connected to, promoting gender equality in literacy (with a large effort in India-where we produce many of our pieces).
How did you decide to work together as sisters? Seemed really natural, even though we have worked for the same company in the past we had never talked about "starting our own thing". All of a sudden it was something we HAD to do, and HAD to do it now! There is a certain level of trust that you have working with family – we have the same long terms goals so there is never question of what the intention is.
DÔEN // shopdoen.com
HOW THEY GLOW QUESTIONNAIRE
NAME: Margaret Kleveland & Katherine Kleveland
PROFESSION: Co-founders of Dôen (www.shopdoen.com)
WHERE DID YOU GROW UP? Santa Barbara / San Francisco
WHERE DO YOU LIVE? Laurel Canyon, Los Angeles
WHAT ARE YOUR FAVORITE SPOTS/RESTAURANTS TO INDULGE? Asanebo – Studio City Pace – Laurel Canyon
WHAT WOULD BE YOUR LAST MEAL ON EARTH? An iced Americano and a chocolate croissant from Lily at the Laurel Canyon Country Store coffee cart.
WHAT IS THE BEST DISH YOU COOK/ YOUR FAVORITE RECIPE? MK: Every week I make a lentil soup based on a basic recipe from www.goop.com, but I vary it each time adding curry, different veggies, or cream of coconut. It is great to have a pot of healthy, filling soup in the house and because I am always changing it up we don't get tired of having it as a staple in the house. Before I was a vegetarian my favorite dish to cook/eat was Chicken Milanese with the most melt-y roasted sugar plum tomatoes on top. My wife eats like an 8 year old kid so I sometimes need to make things like "fancy chicken fingers" to make her happy.
WHERE DO YOU GROCERY SHOP? Studio City Farmers Market - - there is a vendor that sells sheep's milk yogurt that is the most delicious we've have ever tried. We look forward to it every Sunday.
TOP 3 ITEMS YOU ALWAYS HAVE IN YOUR KITCHEN? Music & coffee. Love Braggs Liquid Amino seasoning (this is from a Santa Barbara hippie health food pioneer and we put it on everything). They are basically the Dr Bronner's of health food seasoning. We also love the Vanilla Mushroom Protein from Moon Juice and mix with almond milk every morning.
WHAT IS YOUR FITNESS REGIMEN? (how often & what you do) MK: Yoga is a huge part of not only my fitness but also my spiritual practice. I have a very difficult time being present in a spiritual practice separate from a physical routine – I need the movement and exertion to take me out of my head. Every few months I get on a kick and go regularly…but having a new company and a one year old means my current workout consists of walking up the million stairs leading to my treehouse in laurel canyon. I go to Modo Hot Yoga on La Brea. During my pregnancy I went to Golden Bridge in Hollywood.
WHAT ARE YOUR FAVORITE MAKEUP/NATURAL BEAUTY PRODUCTS? Our friend Alex Cassaniti introduced us to Earth tu Face. She works with the brand. It's an all plant based natural skincare line…We love everything they have.
WHAT PROFESSIONAL BEAUTY/HEALTH/FITNESS/SPIRITUAL GURUS DO YOU SWEAR BY? We're California girls…The ocean, sun and surf.
TOP 3 FAVORITE SONGS? Hmmmm, this is such a hard questions since there are so many different favorites for different moments. We have these on heavy rotation in the studio:
1. She's a Rainbow – Rolling Stones 2. Paul Simon – Diamonds on the Soles of Her Shoes 3. First Aid Kit – America
MOST-WATCHED MOVIE? Almost Famous & Crybaby. Laurel Canyon – favorite Frances McDormand role ever.
FAVORITE SHOPS/BOUTIQUES? Filth Mart on Fairfax and General Store in Venice, both owned by beautiful mamas with great style.
FAVORITE HOTELS? Riad El Fenn in Marrakesh. Also for a quick trip away as a family we love el Hotelito in Todos Santos.
WHAT IS THE BEST GIFT YOU'VE EVER RECEIVED? Our sons.
WHO ARE YOUR MOST TRUSTED HEALERS? MK: My therapist. Every other Monday is a great day for me.
DESCRIBE YOUR PERFECT DAY. Sun, surf, our boys
FAVORITE QUOTE? When you work to please others you can't succeed, but the things you do to satisfy yourself stand a chance of catching someone's interest. - Marcel Proust
WHAT ARE YOU GRATEFUL FOR? Our Families. The incredible honor and opportunity we got to start our company. The support that we have received from family and community in the year prior to launching the company.
WHAT MAKES YOU GLOW? Being able to share parenthood with someone, being able to witness our sons' moments of discovery.
Photography by: Emily Knecht