The Butcher's Daughter // Heather Tierney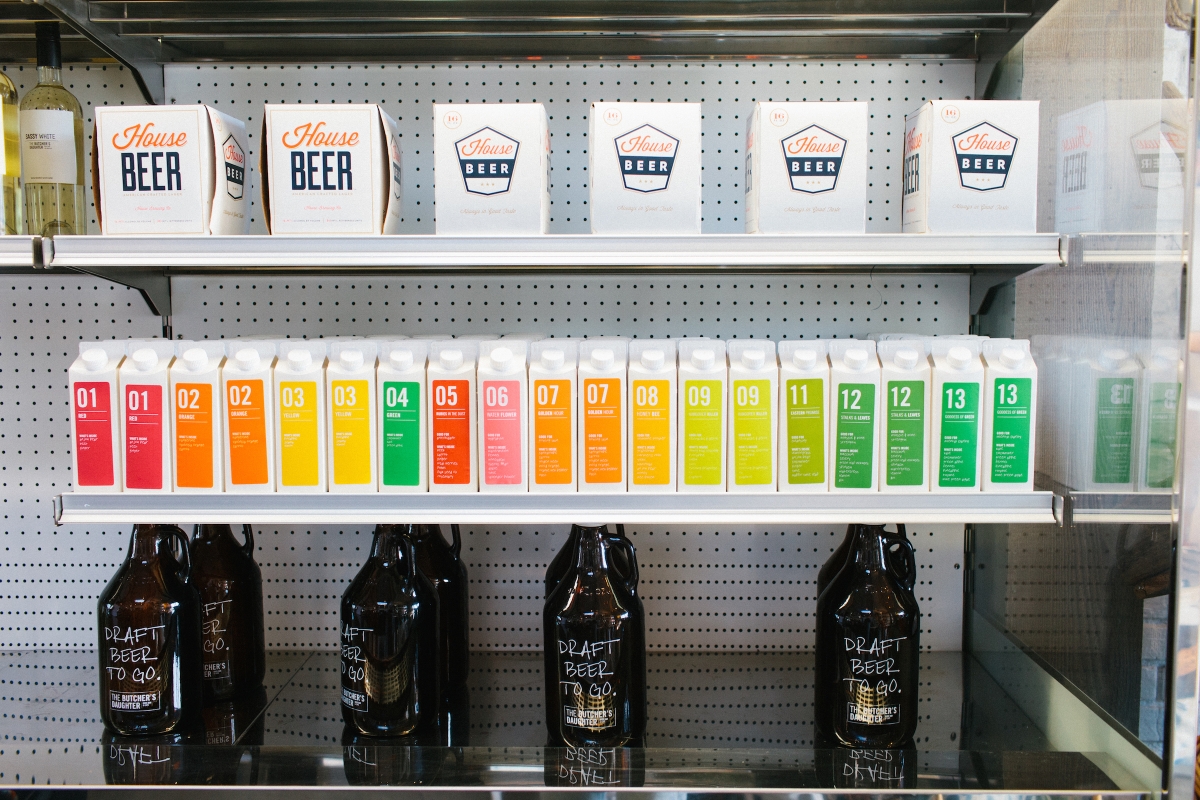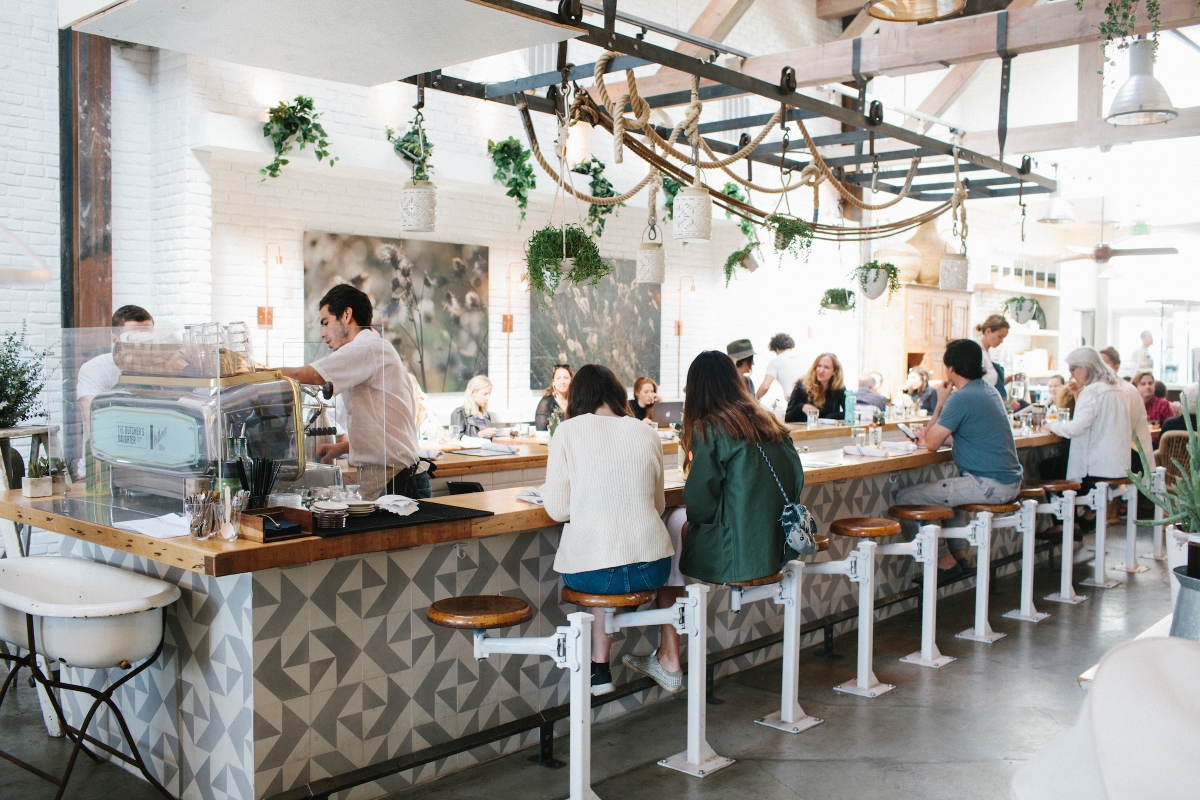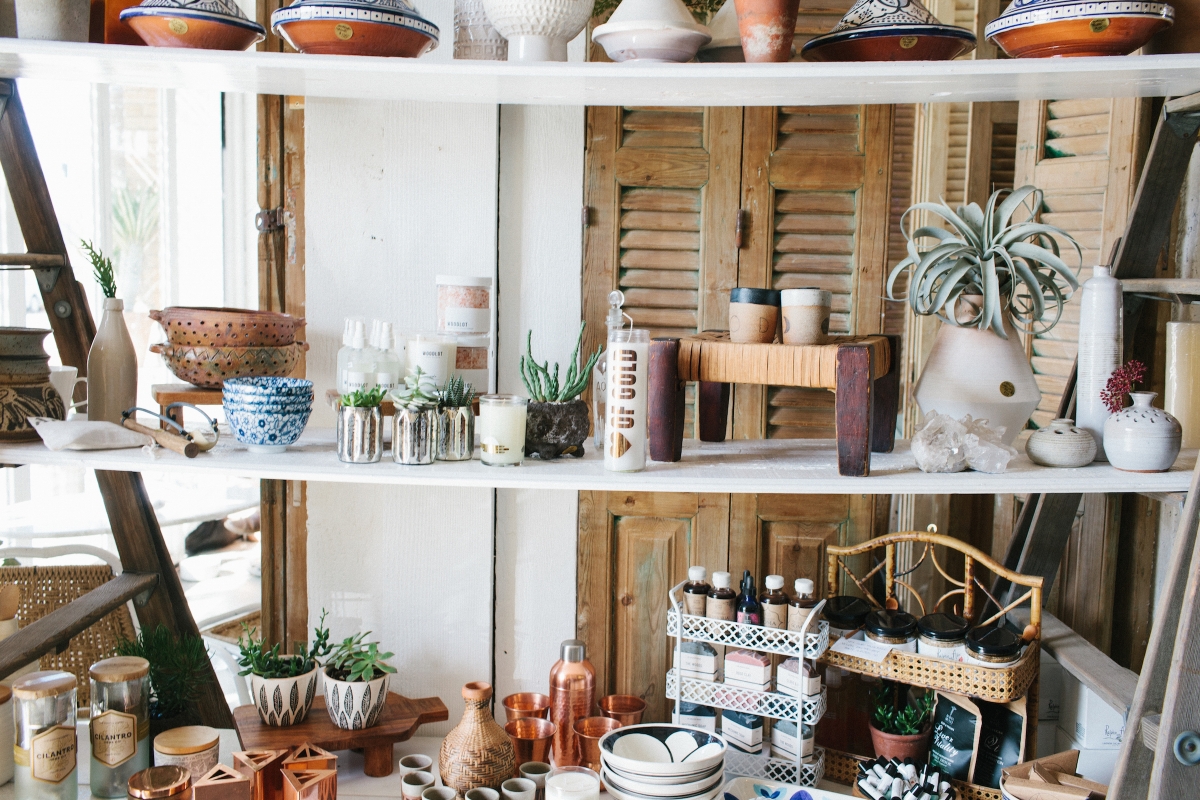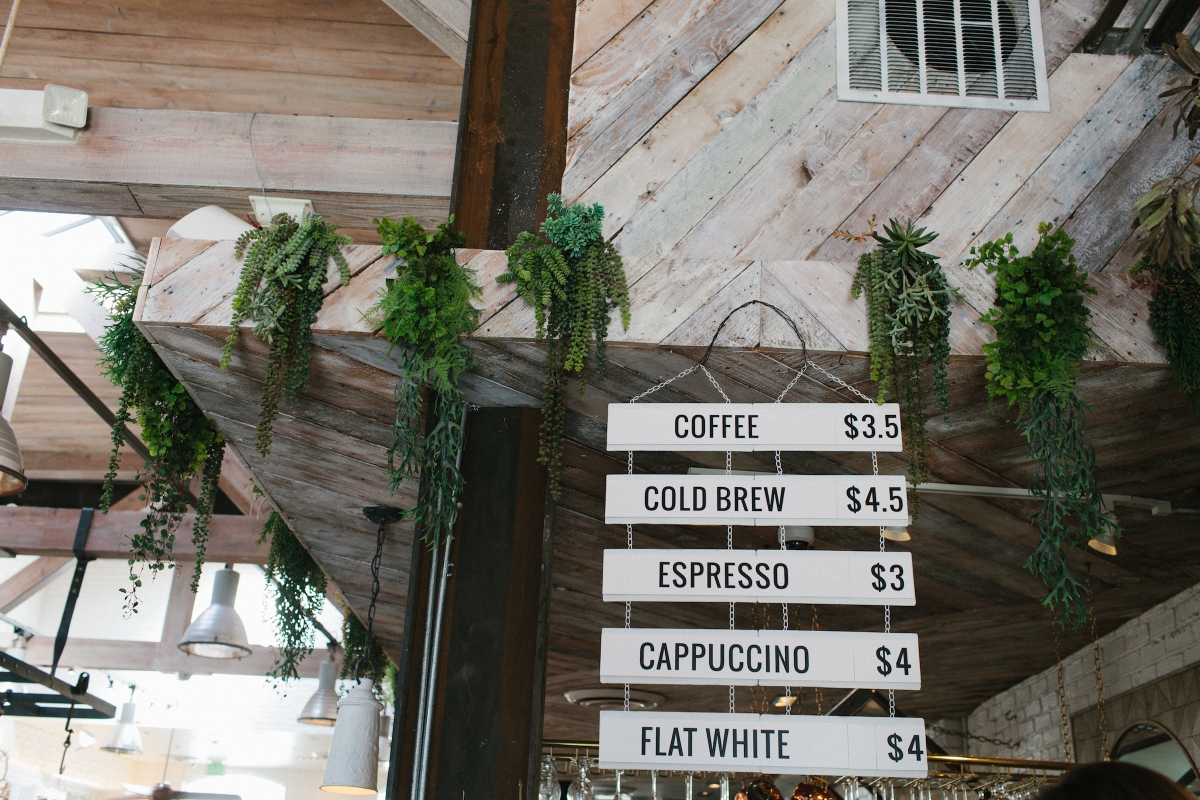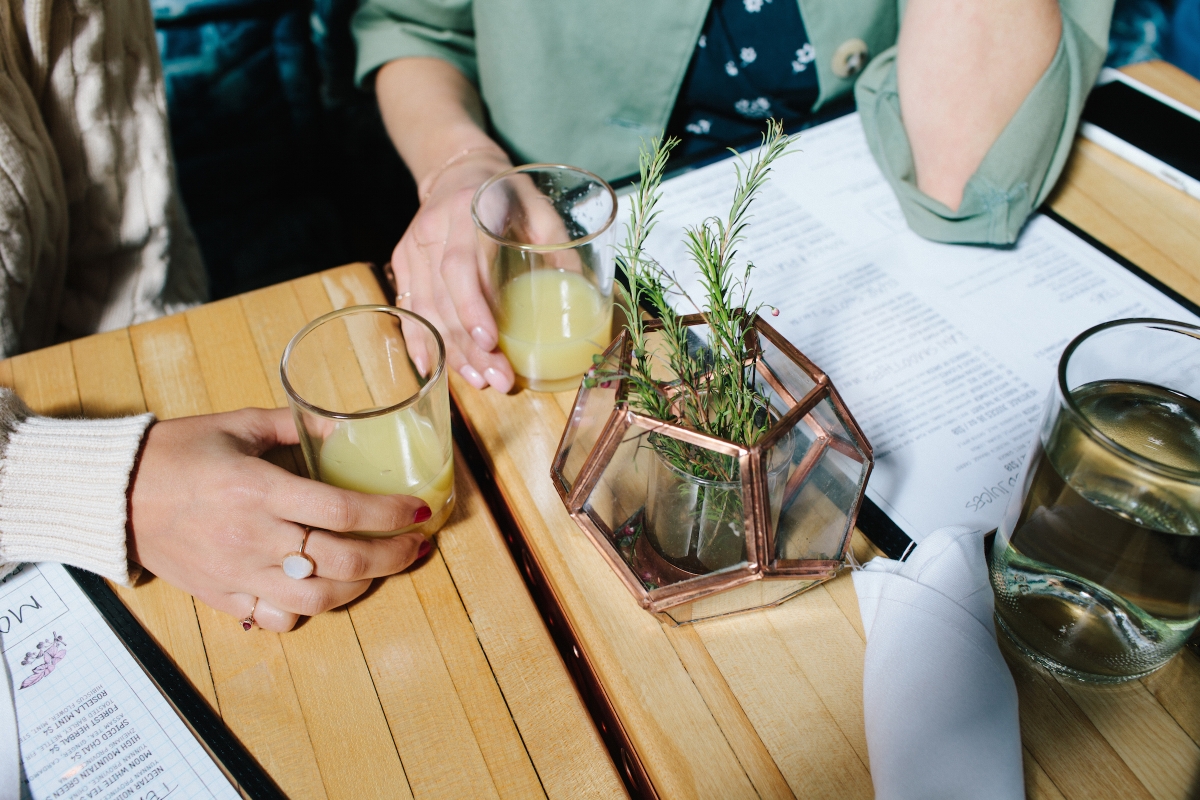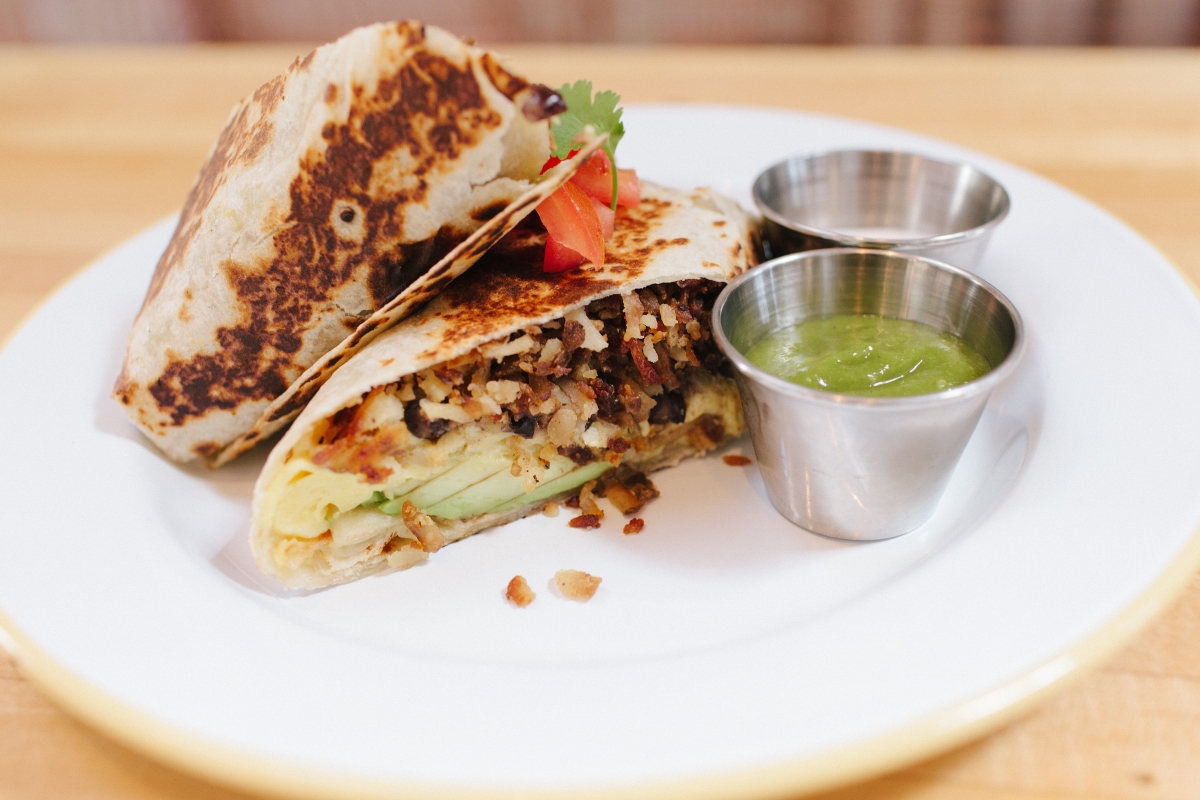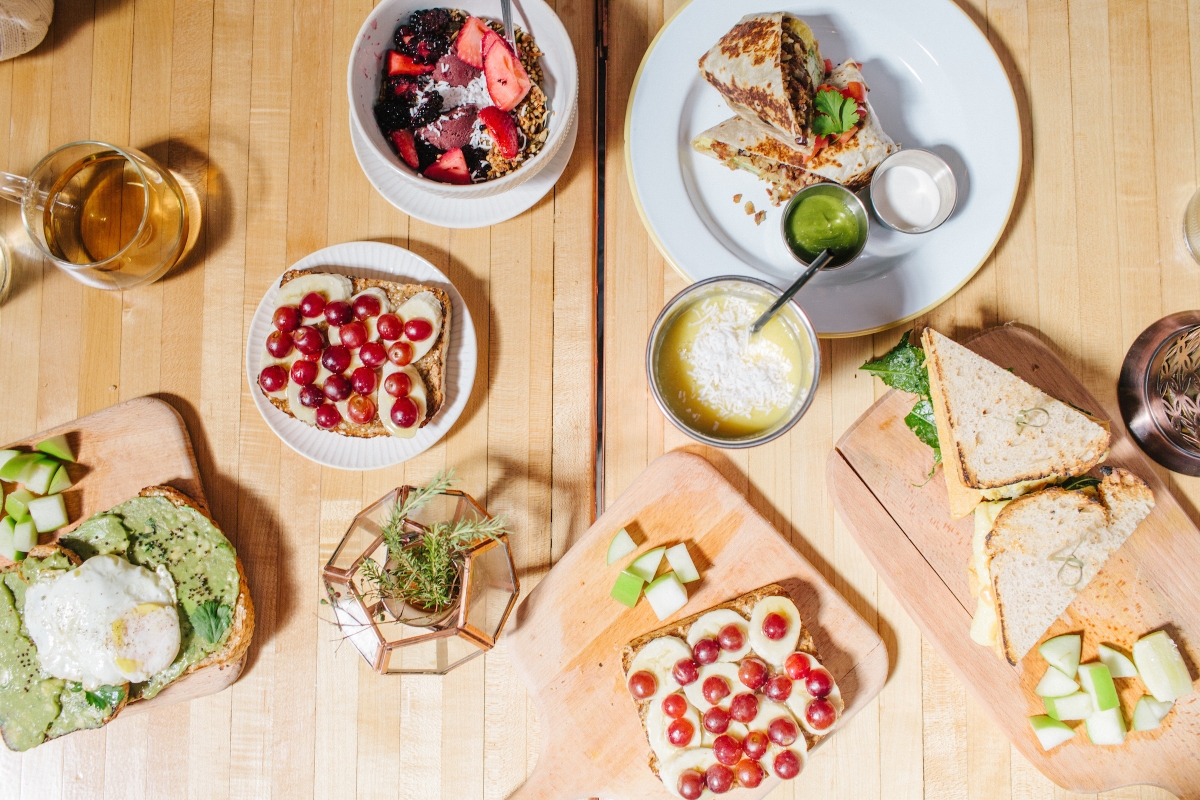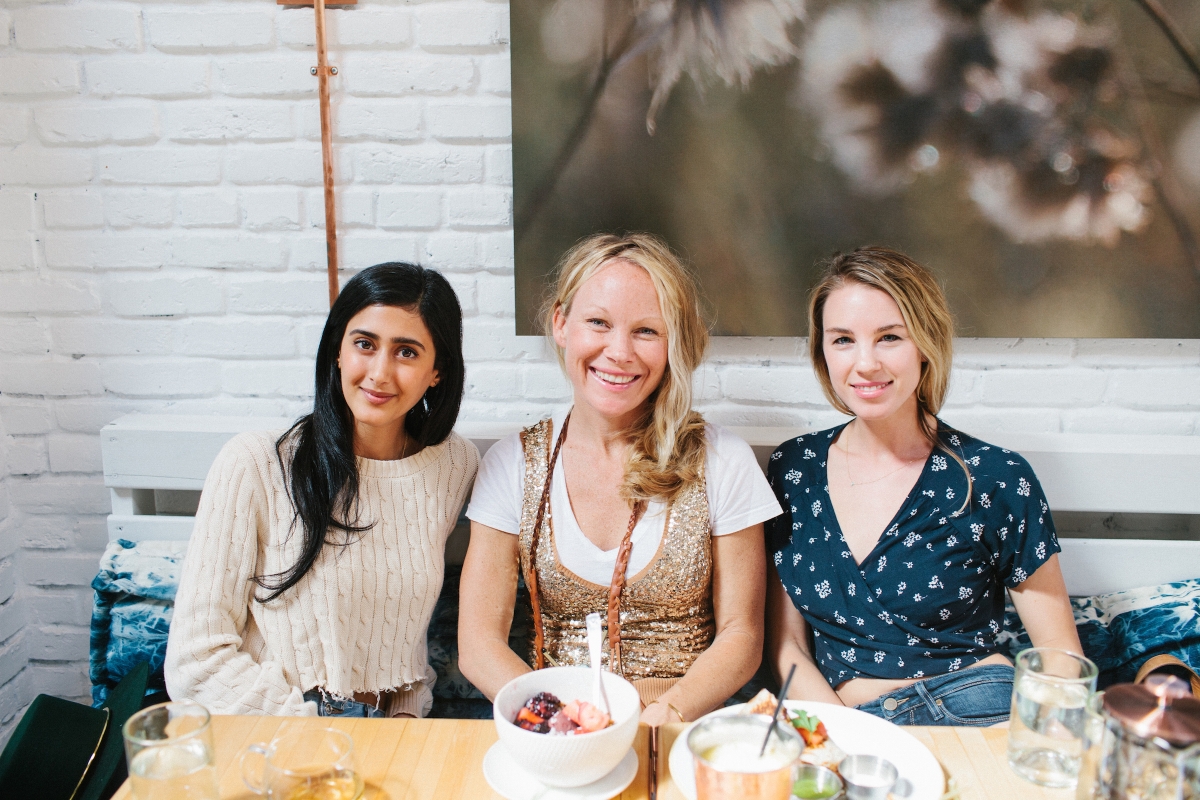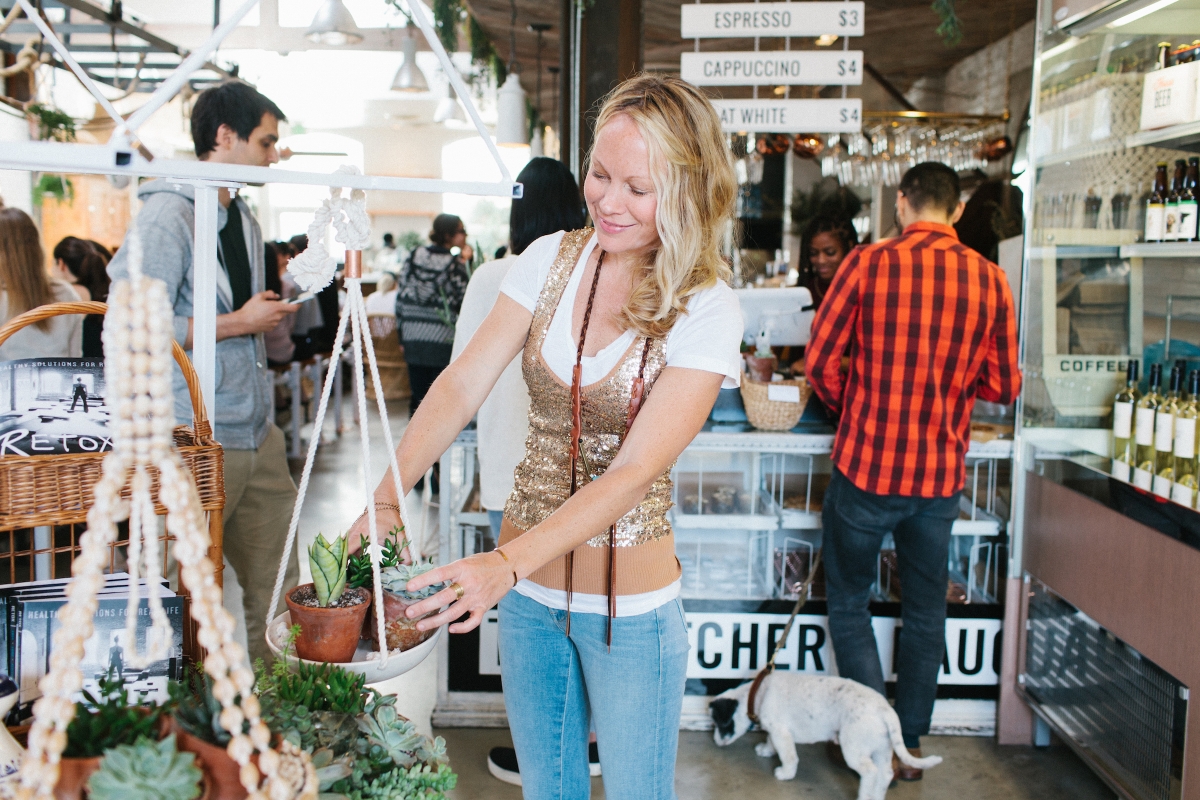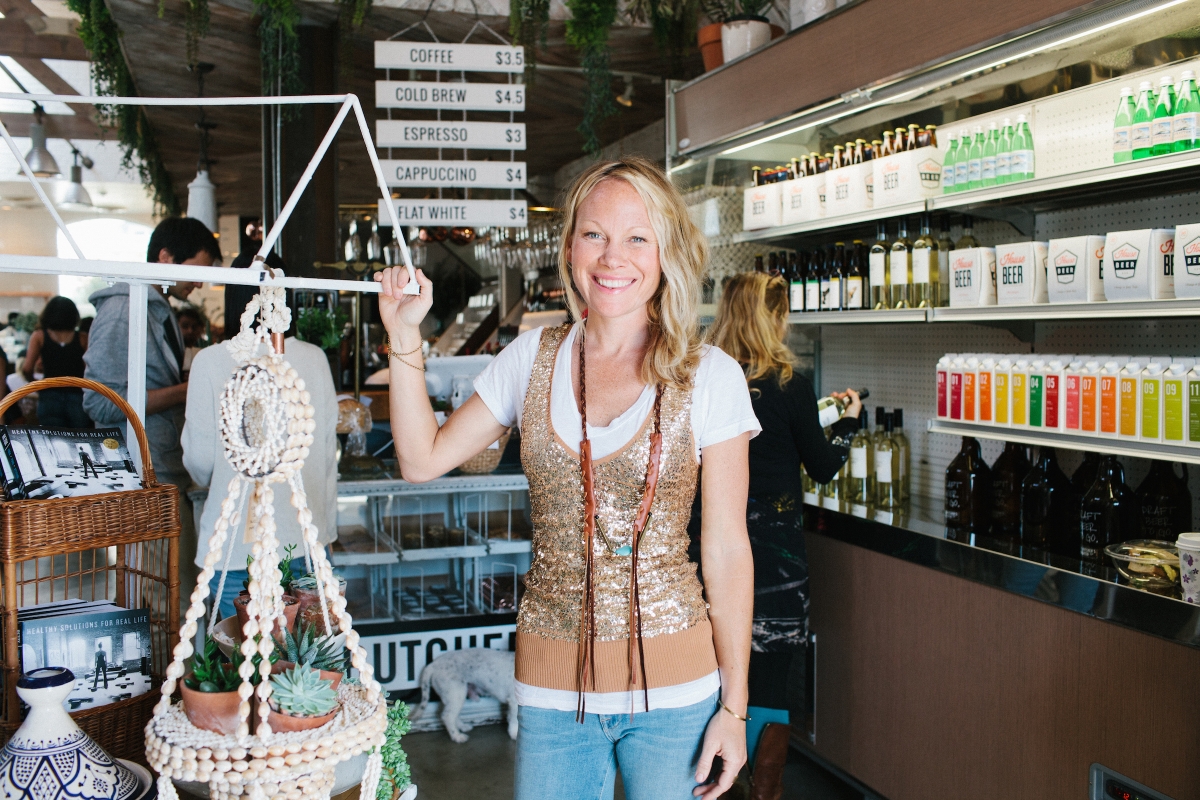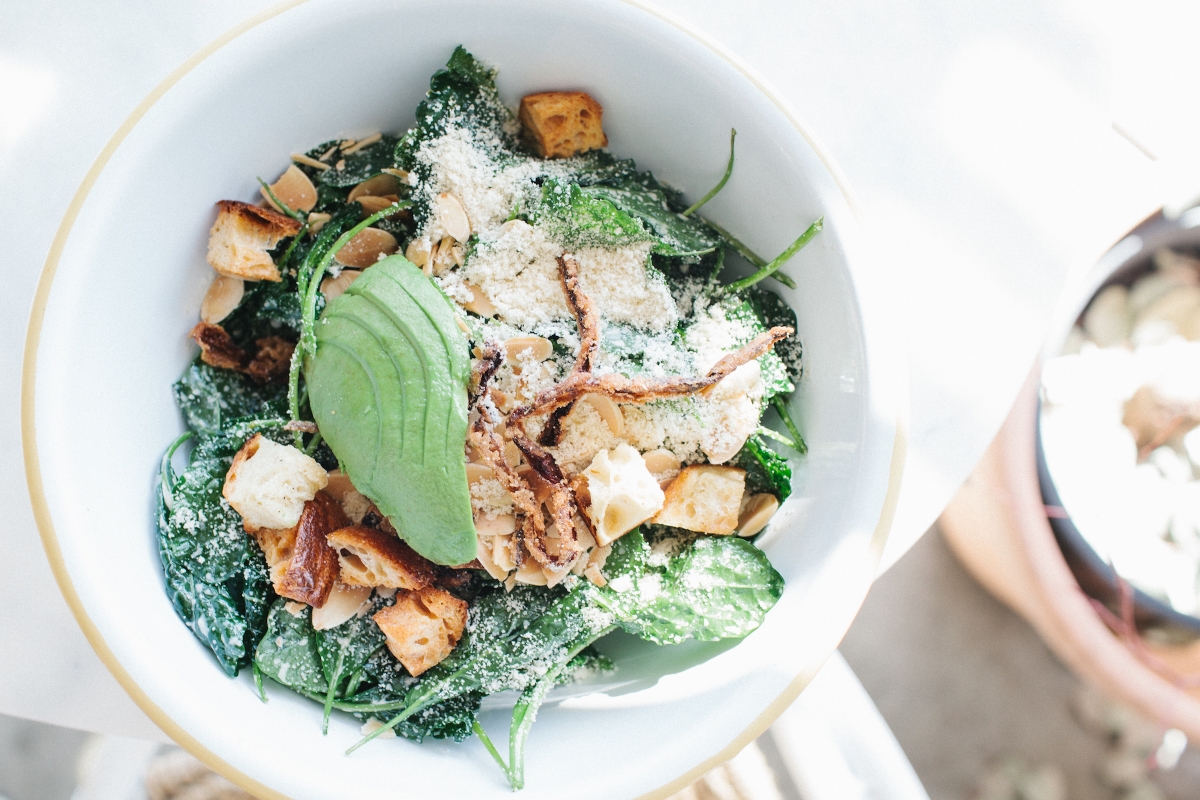 We couldn't be happier that #glowbabe Heather Tierney has brought her impeccably designed and exceedingly delicious plant-based restaurant The Butcher's Daughter to Venice.
The Butcher's Daughter, first opened in Nolita NYC, has developed a cult following and devoted fans that will now be delighted to indulge in their famous avocado toast, fresh pressed juices and more, on the West Coast. When she's not at the beach getting her surf on, Heather is holding down the fort at her gorgeous Vegan (+ eggs!) restaurant The Butcher's Daughter. Heather's sense of style is beachy, feminine, sophisticated yet casual; it's clear she was destined to be a Cali girl. She designed The Butcher's Daughter herself and could not have done a better job (seriously, we want to move in!!). The rose gold accents, marble counters, leafy plants and impressive open kitchen are nothing short of exquisite, making this one of our favorite places to catch up with friends over some healthy grub. Don't miss the breakfast burrito and the truly divine vegan pastries!
After a visit, you might want to make this your new living room. Luckily, Heather also furnished a glowy cottage on the Venice Canals that you can stay in through airbnb, plus you get a voucher for breakfast at The Butcher's Daughter when you stay!
The Butcher's Daughter // thebutchersdaughter.com NYC :: 19 Kenmare St, New York, NY 10012 LA :: 1205 Abbot Kinney Blvd, Los Angeles, CA 90291
HOW THEY GLOW QUESTIONNAIRE
NAME: Heather Tierney
NICKNAME: HT
PROFESSION: Deseigner/Restaurateur
WHERE DID YOU GROW UP? Indianapolis, IN
WHERE DO YOU LIVE? Venice
WHEN YOU'RE EATING HEALTHY, WHAT IS A TYPICAL…
BREAKFAST: Coconut Yogurt & Granola or Acai Bowl from Butcher's Daughter
LUNCH: If I'm at home, I smash avocado onto 9 Grain Toast with a little sea salt and Lemon. If I'm at work, I order a Spicy Kale Caesar Salad.
DINNER: If I'm cooking, I usually make Pesto Linguine with Broccoli Rabe and Spinach. If Jake's cooking, we usually do something on the grill – we've been into grilling Ahi Tuna and making Tuna Tacos with Asparagus and Salsa Verde.
SNACK: I love anything with hummus…
WHAT IS YOUR FAVORITE INDULGENCE? Ice Cream! Jake and I have a terrible habit of eating ice cream every time we watch TV at night… you can't have one without the other! Our favorite is the Chocolate Chip from Talenti.
WHAT ARE YOUR FAVORITE SPOTS/RESTAURANTS TO INDULGE? We love Giorgio Baldi in Santa Monica – amazing handmade pasta. I also love Cassia – we went there the other night with our entire management team and were really taken café of. Very impressed by the food and wine there. If it's date night, Jake and I love this little restaurant on Rose called Wallflower – dim and sexy little spot – and terrific food and cocktails. Kinda feels like you are in New York.
WHAT WOULD BE YOUR LAST MEAL ON EARTH? Oooh that's too difficult to answer. But if I had to, it would be at this little Italian café in San Gimanao, Italy – it's a casual little restaurant on this cliff overlooking the vinyards and rolling hills of Tuscany. I ate there years ago, and ordered something very simple like a bowl of pesto pasta. The food along with the views and delicious red wine was out of this world! I would say nothing has matched that meal since.
WHAT IS THE BEST DISH YOU COOK/ YOUR FAVORITE RECIPE? Well –I'm kind of one-trick pony – I really only cook one dish – pesto linguine with fresh seasonal greens. Sometimes I add roast chicken to it, which is really delicious as well.
WHERE DO YOU GROCERY SHOP? I shop at Whole Foods because it's close, but Jake and I like going to Gelson's – there is a new one opening on the border of Venice and Santa Monica – which we are super stoked about. Gelson's has the best organic apples – crisp and sweet!
TOP 3 ITEMS YOU ALWAYS HAVE IN YOUR KITCHEN? Avocados, cheese & crackers (you can't have one without the other), wine!
WHAT IS YOUR FITNESS REGIMEN? (how often & what you do) I like going to for beach runs since we live right at the beach. I try to get a run in twice a week. I also love going to yoga when my schedule allows. Once or twice a week and I'm feeling great!
WHAT IS YOUR SKINCARE ROUTINE? (products, facials, etc) I don't get facials that often – usually only a couple times a year. I always feel great when I do though. I have this amazing face wash that Jake introduced me to – he is always in the know for good products! It's called Diamond from Natura Bisse, and it's literally a joy to wash your face with!
WHAT ARE YOUR FAVORITE MAKEUP/NATURAL BEAUTY PRODUCTS? I love Raw Coconut Butter and Coconut Oil to use on my skin for lotion – I also put it in my hair.
IF YOU WERE STRANDED ON A DESERT ISLAND, WHAT 3 PRODUCTS WOULD YOU TAKE WITH YOU? Coconut Butter – or maybe I could make them myself if I lived on an island – assuming there are coconuts there :-) My favorite eye make up remover in the world is from Avene – there's nothing else like it. When I am running low I have to make sure I can find a place that sells it.
TOP 3 FAVORITE SONGS? Not sure – I like the Buddha Bar Pandora to work out to. I also like Emergency by Icona Pop (Jake turned me onto them and my friend Adis manages them).
MOST-WATCHED MOVIE? Probably Dirty Dancing – I've seen it a million times.
MOST LIFE-CHANGING BOOK? I am Daring Greatly from Brene Brown. Epic.
FAVORITE SHOPS/BOUTIQUES? I love this shop in Silverlake called Esquelito. I also love Big Daddy's Antiques – I bought a lot of stuff for the restaurant there.
COOLEST PLACE YOU'VE EVER VISITED? Havana, Cuba! By far and away the most arresting place I've ever been to!
FAVORITE HOTELS? Cocqui Coqui in Tulum, Le Dokhan's Hotel Trocadéro in Paris, The Greenwich Hotel in NYC.
WHAT IS THE BEST GIFT YOU'VE EVER RECEIVED? That's a hard one. Probably the gift of time. I took a year off last year when I moved to Venice from NYC. I took time to recharge, restore, go to yoga, meditate…you know… all the things you want to do but don't make the time when you're overworked.
WHO ARE YOUR MOST TRUSTED HEALERS? I read a lot of books that focus on Buddhism and teachings from the Dalai Lama. There's a lot of healing stuff in there. I also think Brene Brown is a rockstar. Love her TED talks and her books.
WHAT IS THE BIGGEST LEARNING EXPERIENCE YOU'VE HAD TO FACE AND WHAT DID YOU TAKE AWAY FROM IT? Every restaurant I have ever opening has been a huge learning experience. What do I always take away from it? Whatever your budget it…double it. And there is always an answer if you think creatively.
DESCRIBE YOUR PERFECT DAY. Sleeeeeeeppppping in to start. Reading the paper, drinking coffee, going to yoga or paddle boarding and then hanging with friends. Maybe a bbq at our house to end the day.
WHAT IS YOUR MOST VALUABLE GLOW TIP/SECRET? Happiness comes from within.
FAVORITE QUOTE? "If you tell the truth, you don't have to remember anything." – Mark Twain
WHAT ARE YOU GRATEFUL FOR? So much every day. Living in California for a start!
WHAT MAKES YOU GLOW? Giving back, mentoring others or just helping a friend in need.
Photography by: Emily Knecht