Fiore Designs // Jennifer Juhos & Nicole Renna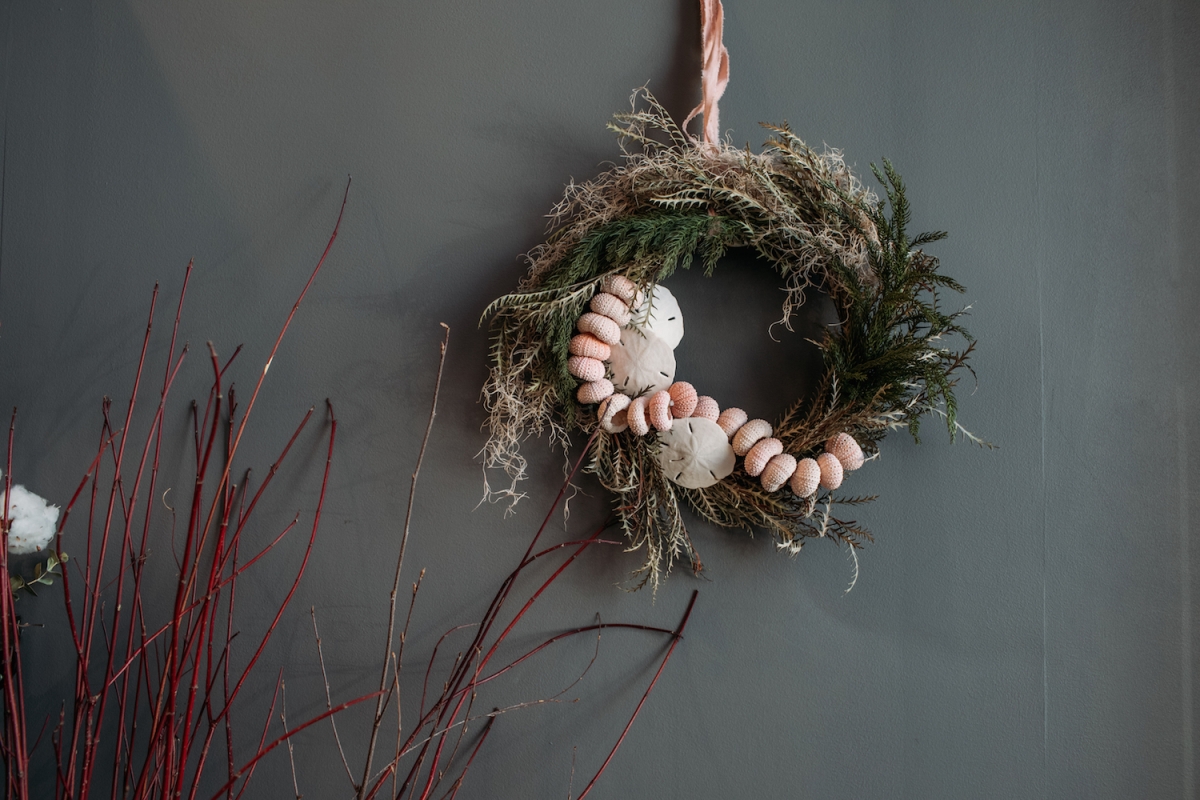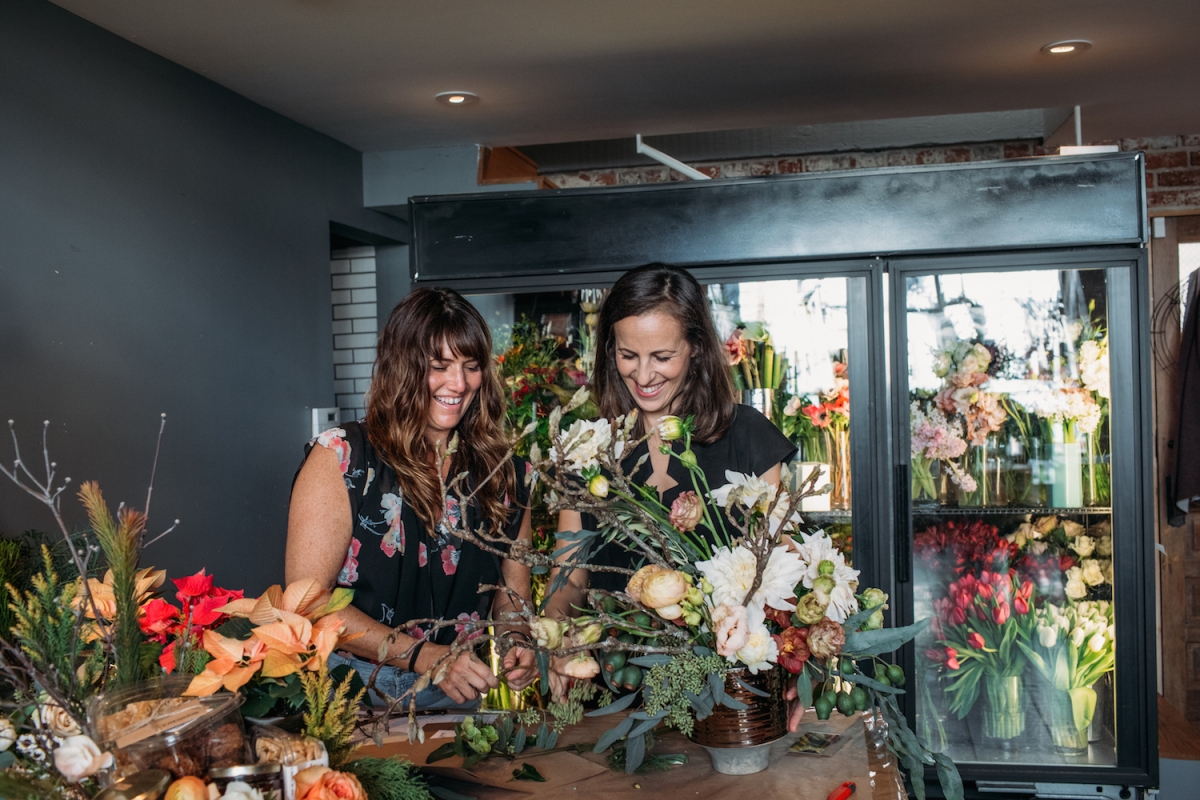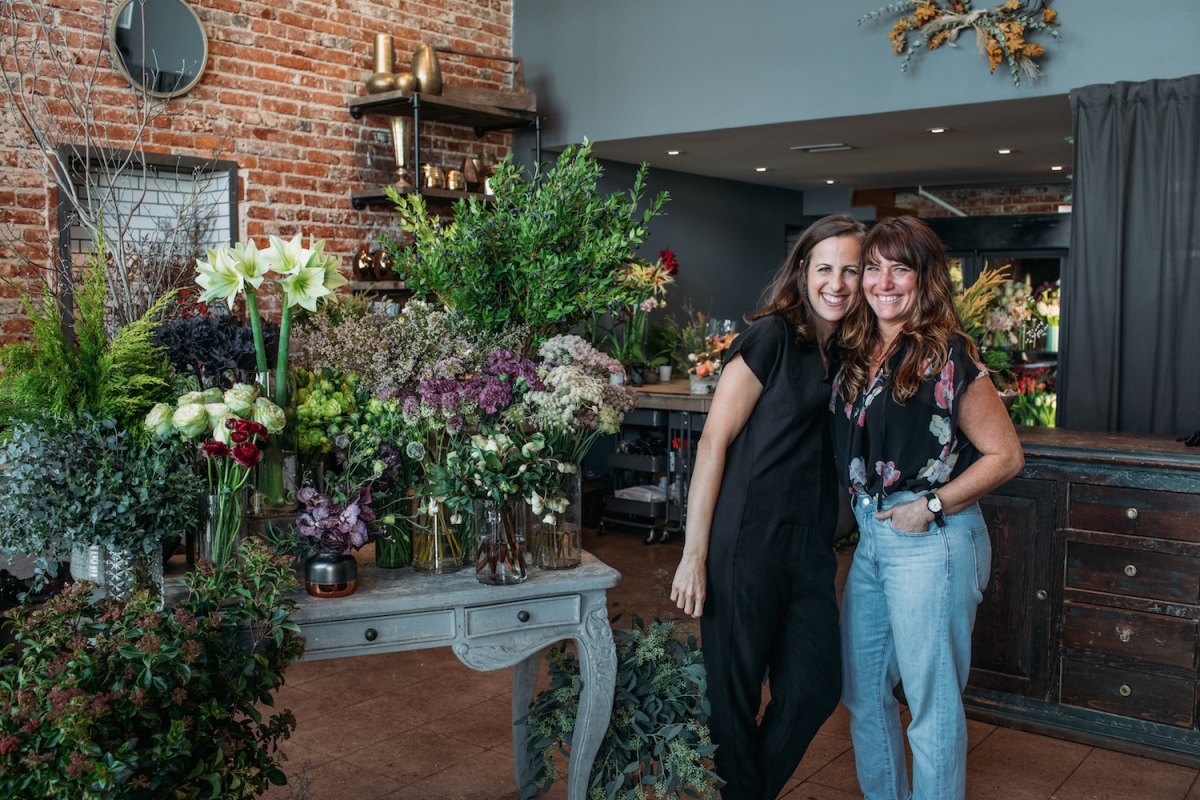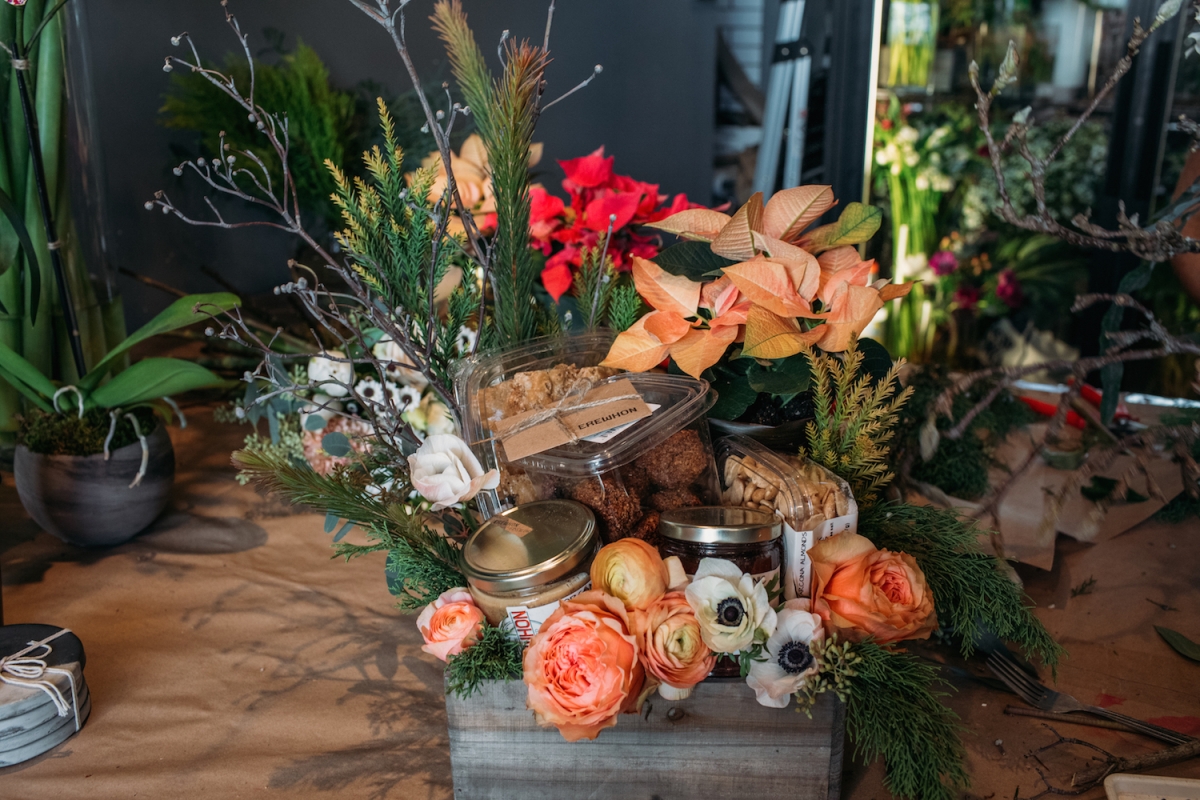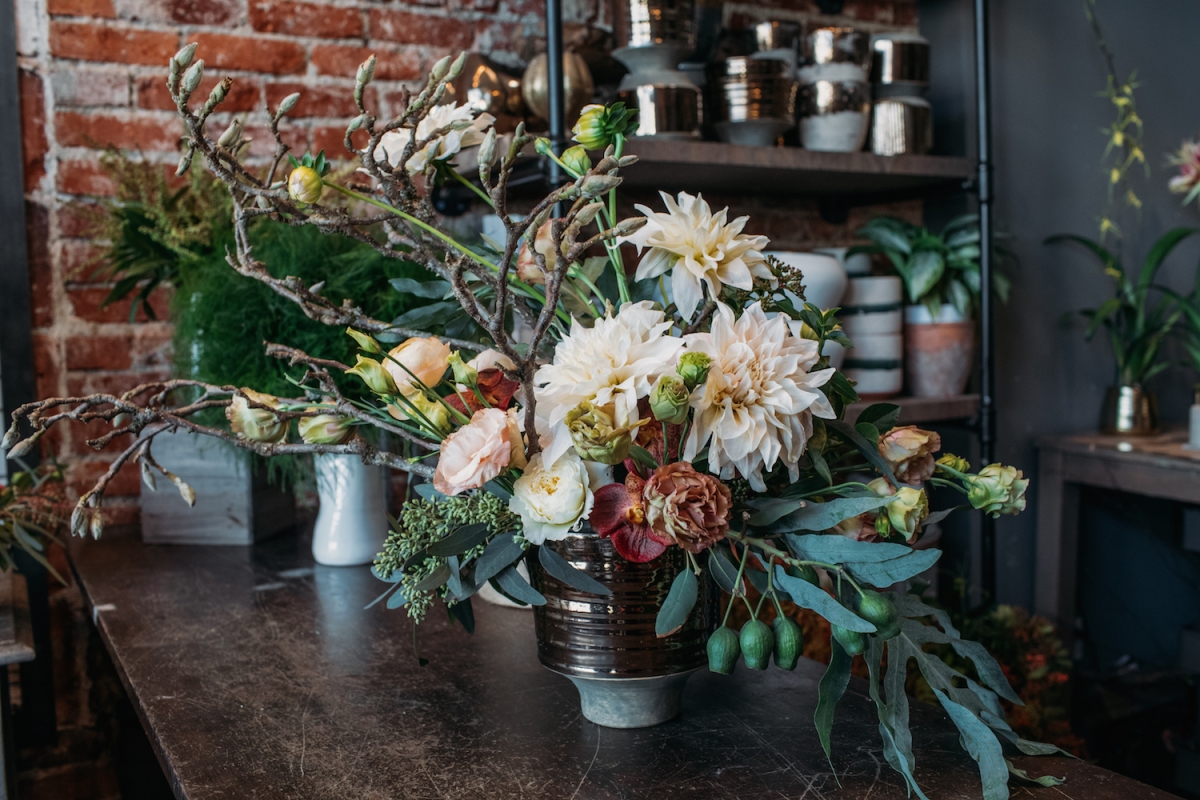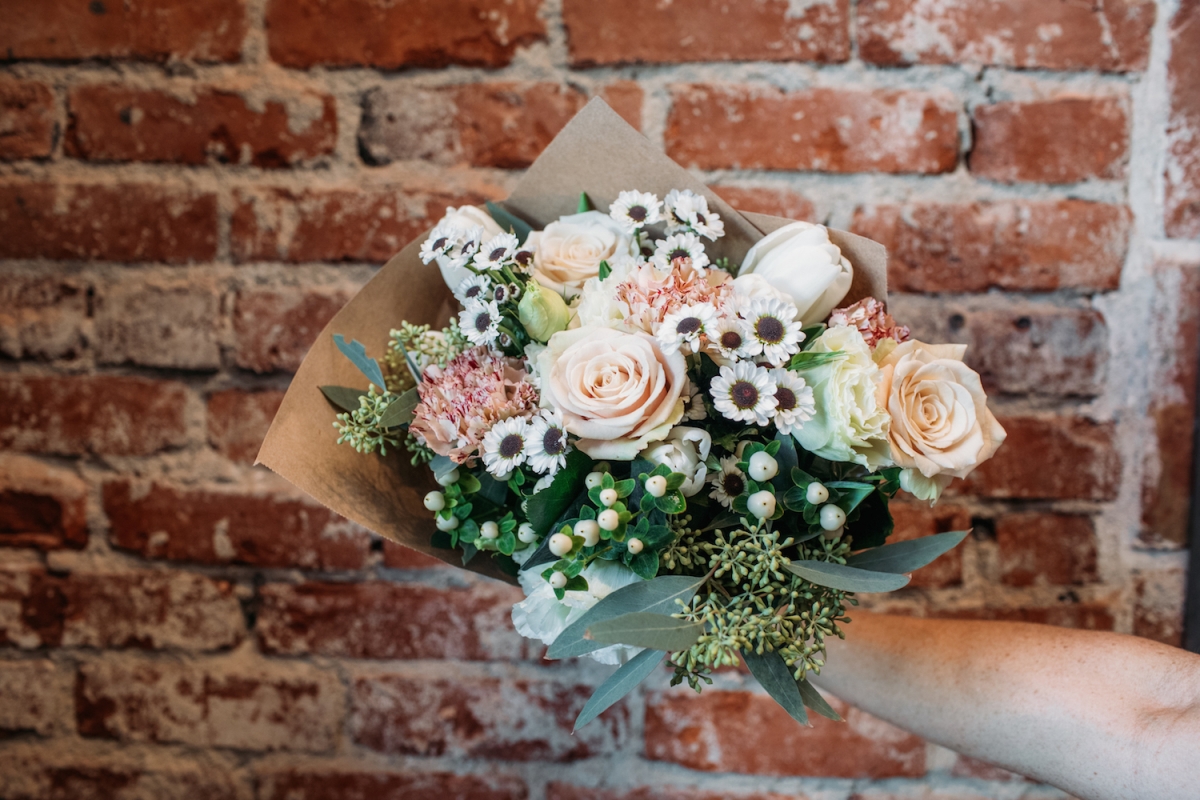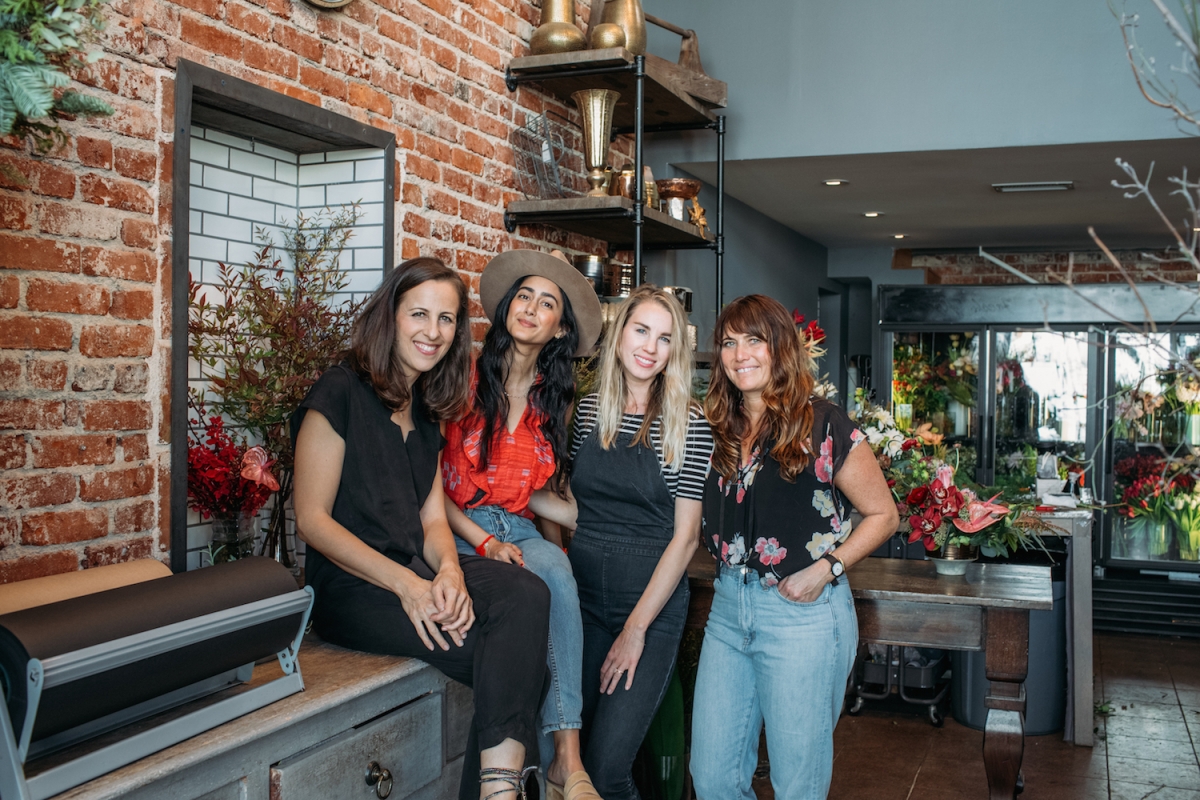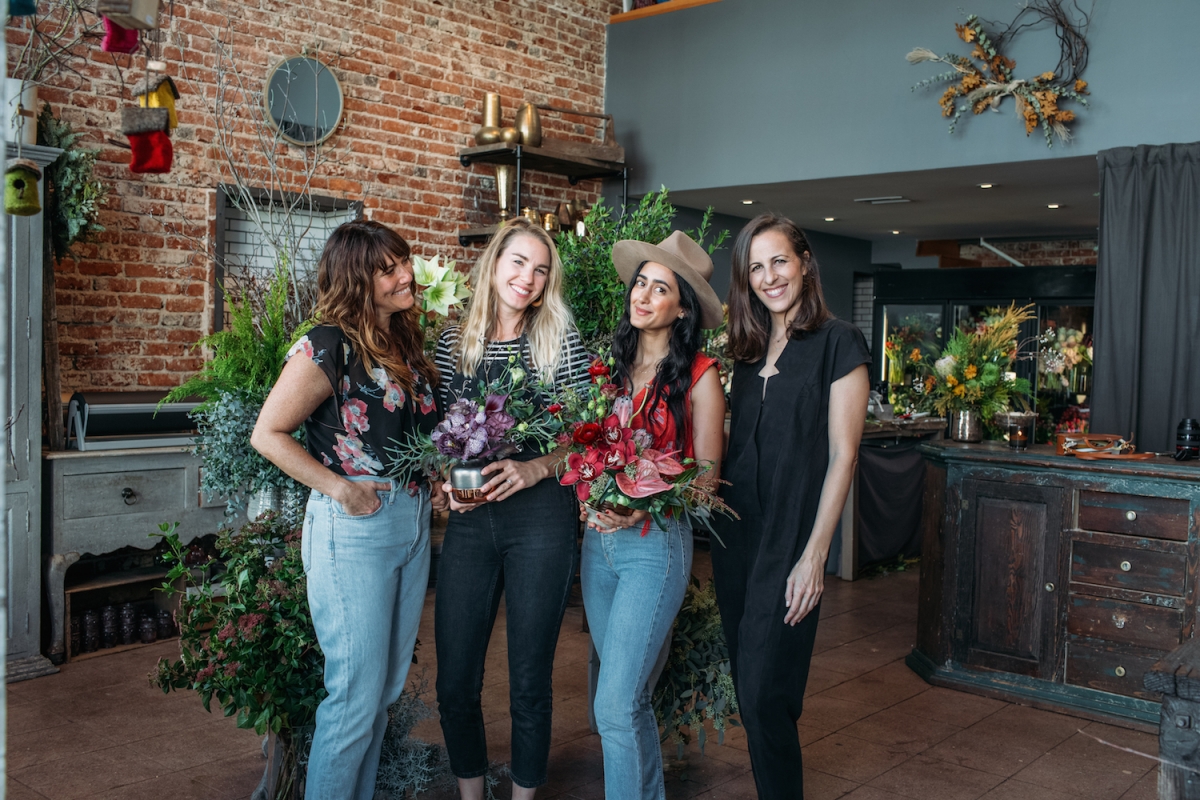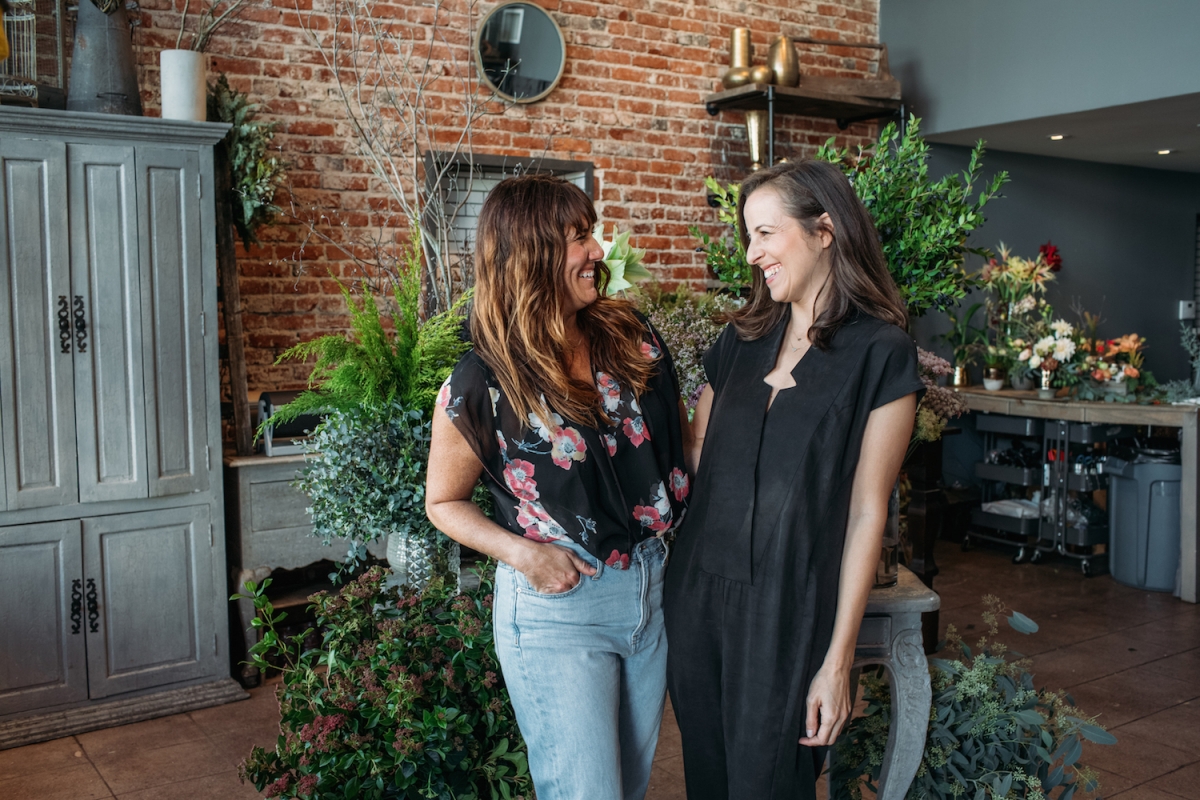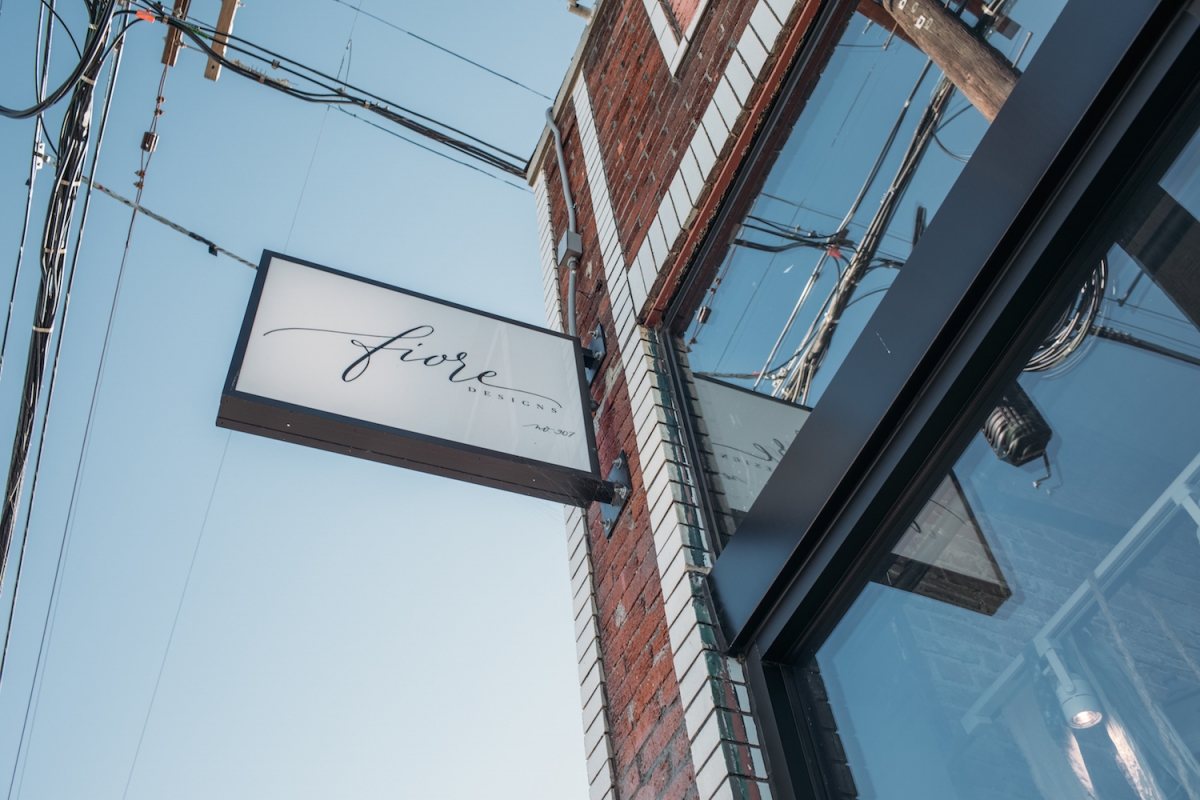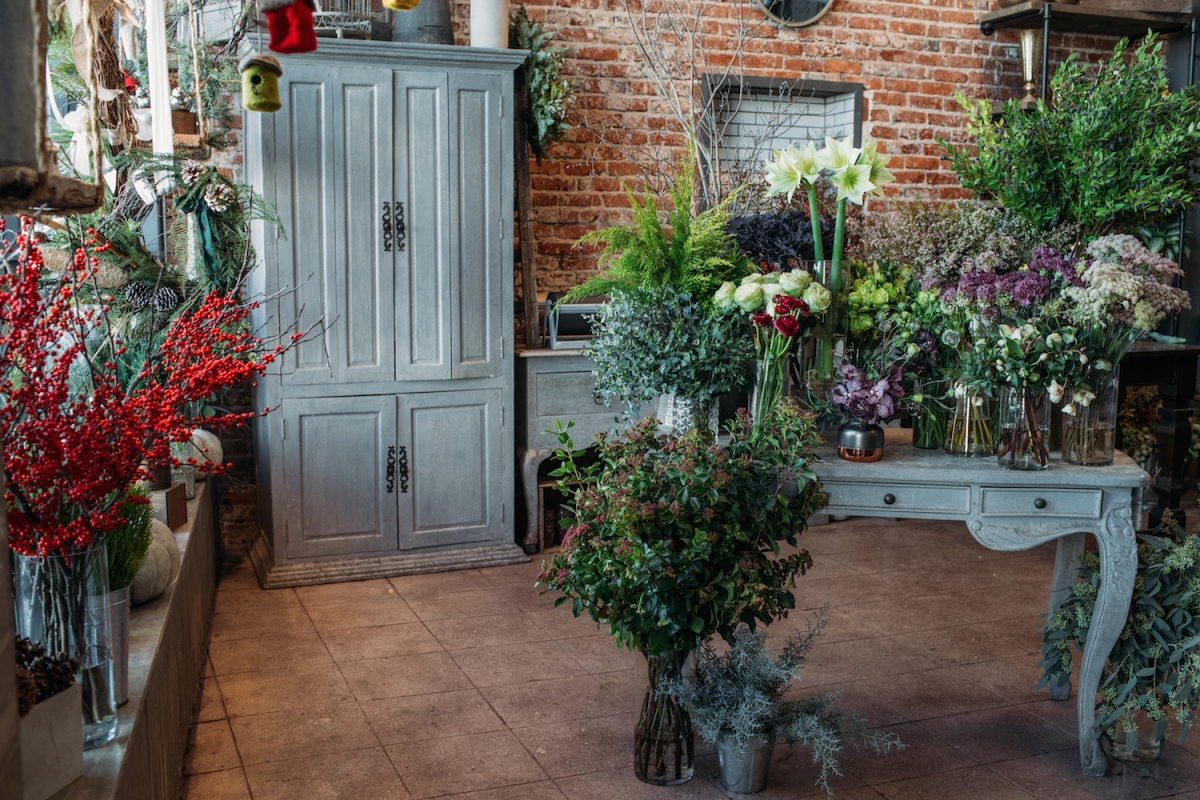 Jennifer Juhos and Nicole Renna are the incredible, glowing duo behind our favorite Venice floral company, Fiore Designs. These ladies are masters at their craft, and have legitimately been our secret weapon behind many of the events we've hosted in LA. Read on to learn more about their flower empire and what makes these west side babes glow. Fiore Designs offer fresh flowers daily, private and corporate weekly floral services, wedding and event decor, potted botanical and garden design and exquisite gifting services. Their gorgeous retail boutique is only one block from the ocean, and the perfect destination to grab a stunning arrangement, bouquet, or exquisite gift for yourself or someone special. We love their expertly curated collection of fresh flowers, succulents and plants, as well as unique home accents and little luxuries.
If you've been to the flower department in any of the Erewhon markets, then you have seen some of the magic that these ladies create. Always striving towards beauty, Fiore is a grand collaboration and a continuously evolving collection of inspirations. If you are looking for a florist to bring beauty to your life or any event, please look no further!
HOW THEY GLOW QUESTIONNAIRE
NAME:
Nicole Renna
Jennifer Juhos
NICKNAME:
Nicole: Renna
Jennifer: JJ
PROFESSION:
Co-Owners and creative directors of Fiore Designs
WHERE DID YOU GROW UP?
Nicole: College Park, Florida
Jennifer: Los Angeles, California
WHERE DO YOU LIVE?
Both: Venice, CA
WHEN YOU'RE EATING HEALTHY, WHAT IS A TYPICAL…
BREAKFAST:
Nicole: Everyday I make a French Pressed coffee blended with almond milk, with Moon Juice Ashwagandha, Sun Potion Rhodiola & Moon Juice Beauty Dust Erewhon GF toast with Almond butter and Bee Pollen or Avocado & slice tomato or Kite Hill Chive Cream Cheese with slices cucumber
Jennifer: Tea, yogurt, fresh fruit & granola
LUNCH:
Nicole: Usually a soup or salad of some kind
Jennifer: Salad with grains
DINNER:
Nicole: Roasted veg, or a salad or maybe a homemade soup….zucchini soup & gazpacho (in the summer) have been our 2 faves recently
Jennifer: Fish with roasted vegetables
SNACK:
Nicole: Maybe some almonds, a juice and/or maybe bite of dark chocolate. I am definitely more of a savory girl than a sweet
Jennifer: Fresh fruit, nuts, tea
WHAT ARE YOUR FAVORITE SPOTS/RESTAURANTS TO EAT HEALTHY?
Nicole: Kye's on Montana- I love their Kale salad, Sage, KazuNori & Erewhon
WHAT IS YOUR FAVORITE INDULGENCE?
Nicole: Gjusta Bread & GTA Sandwiches Cacio de Pepe at Via Veneto
Jennifer: Ice cream
WHAT ARE YOUR FAVORITE SPOTS/RESTAURANTS TO INDULGE?
Nicole: Veg Ramen at MTN Almost any pasta at Uovo
Jennifer: Brunch at Tasting Kitchen in Venice, Dinner at Via Veneto
WHAT WOULD BE YOUR LAST MEAL ON EARTH?
Nicole: A homemade pasta dinner at the home of my relatives in Italy
Jennifer: Homemade pizza in Florence
WHAT IS THE BEST DISH YOU COOK/ YOUR FAVORITE RECIPE?
Nicole: GP's Zuni Sheet Pan Chicken for smaller dinner parties Carnitas & Fish Tacos for a dinner party more then 12 people WHERE DO YOU GROCERY SHOP? Venice Farmers Market is usually my go to, but I'm at the flower market every Friday AM these days, so Mar Visita Farmers Market is my Sunday shopping spot Erewhon Venice for specially stuff and Whole Foods for everyday
Jennifer: I tend to roast everything because its so easy and flavorful. I love making soups and stews, using all sorts of seasonal veggies, lentils and rice.
TOP 3 ITEMS YOU ALWAYS HAVE IN YOUR KITCHEN?
Nicole: Fresh Homemade Almond Milk, Olive Oil & Malden Salt Flakes
Jennifer: Peanut butter, almond milk, lots of fruit & veg!
WHERE DO YOU GROCERY SHOP?
Jennifer: Farmers markets, Trader Joe's, Whole Foods
WHAT IS YOUR FITNESS REGIMEN?
Nicole: I joined Equinox this past year and I go 3-4 times a week. There is cycling class with an amazing teacher that I try to make it to at least 3 times a week. He always has amazing music, because he totally DJ's the entire class, and always has super inspiring antidotes to think about during and after class. It's super inspiring. We have also started working with Love Yoga, and I adore Kyle Miller's Monday 12pm class. After class I go up to Malibu and walk the beach with my friend V, and my dog Cash for a 3 miles walk down Carbon Beach
Jennifer: Walk my dogs every morning and night, Bar Method 2 x week, chasing after my little one!
WHAT IS YOUR SKINCARE ROUTINE?
Jennifer: I try to get regular facials and love Kate Somerville am & pm cleansers and creams for my face. I also have a collection of various body creams I've collected along the way, that I use depending on the day, my favorite being Santa Maria Novella body milk
TOP 3 FAVORITE SONGS?
Nicole: Ohh…that is soooo hard!! I am a KCRW member and pretty much listen to their eclectic station all the time.
Jennifer: U2-With or Without you, Radiohead – I Promise, James Yuill – This Sweet Love
MOST-WATCHED MOVIE?
Nicole: I LOVE movies….especially since I use to work on them before partnering with Jennifer and Fiore. Grease – from my childhood When Harry Met Sally & Notting Hill – from my 20's Love Actually – pretty much every Christmas Begin Again
Jennifer: Love actually (shocker!)
MOST LIFE-CHANGING BOOK?
Nicole: A Little Light on the Spiritual Laws by Diane Cooper
FAVORITE SHOPS/BOUTIQUES?
Nicole: Love Adorned – Lori Leven has incredible taste and is a fabulous person Burro on Abbot Kinney – I have known Erin for years. She has done such a wonderful job with her shop and really stayed strong being one of the original shop owners on Abbot Kinney.
Jennifer: Mostly, I like small, no-name shops I stumble into that carry beautifully curated & unique things that inspire me. I love wandering around a new city, discovering lovely little places. Few others - Loft Design By, France, Merci, Paris, Eggy (kids boutique)
COOLEST PLACE YOU'VE EVER VISITED?
Nicole: Everywhere in Bali & the many little surprise hikes I've been on through Big Sur
Jennifer: Bali
FAVORITE HOTELS?
Nicole: Ahwww….I have a few, but I guess The Crows Nest and Surf Lodge in Montauk & I love the Gramercy Park Hotel. It just feels like New York. I love The Surfrider Malibu
Jennifer: JK Place in Florence, Les Rosees in Mougins South France
WHAT IS THE BEST GIFT YOU'VE EVER RECEIVED?
Nicole: My kitted out Public bicycle & my Hermes iWatch
Jennifer: My daughter, Eva
MOST PROFOUND HEALING EXPERIENCE YOU'VE EVER HAD?
Nicole: I was in a temple in Bali and my guide knew a few of the holy men. I was asked to sit and they prayed over me…it was magical.
Jennifer: Coming out of a traumatizing relationship and divorce, completely transformed spiritually and emotionally. It changed the way I viewed myself and how I relate to people.
WHO ARE YOUR MOST TRUSTED HEALERS?
Jennifer: My therapist & acupuncturist
WHAT IS THE BIGGEST LEARNING EXPERIENCE YOU'VE HAD TO FACE AND WHAT DID YOU TAKE AWAY FROM IT?
Jennifer: Becoming a mother has been my most profound experience. I'm constantly striving to find balance among motherhood, running a business and staying inspired & creative in my life. Its proving to be frightening and beautiful.
WHAT IS YOUR MOST VALUABLE GLOW TIP/SECRET??
Nicole: Try everyday to share a smile or a little gesture of kindness to those around you
Jennifer: If you are positive, put out loving energy and set positive intentions, what comes back is truly magical.
WHAT ARE YOU GRATEFUL FOR?
Nicole: For my amazing family and friends….my wonderful business partner, friend and soul sister, my home, my health, the ability to work and collaborate creatively everyday, and my partner in crime, Cash.
Jennifer: My health & my family
WHAT MAKES YOU GLOW?
Nicole: Sunrise & Sunset beach walks with Cash
Jennifer: Love
Fiore Designs
907 Pacific Avenue @ Brooks Court Venice, CA 90291 310. 230.5007
Photography by: Emily Knecht