GLOW GUIDE TO OJAI // #OjaiLove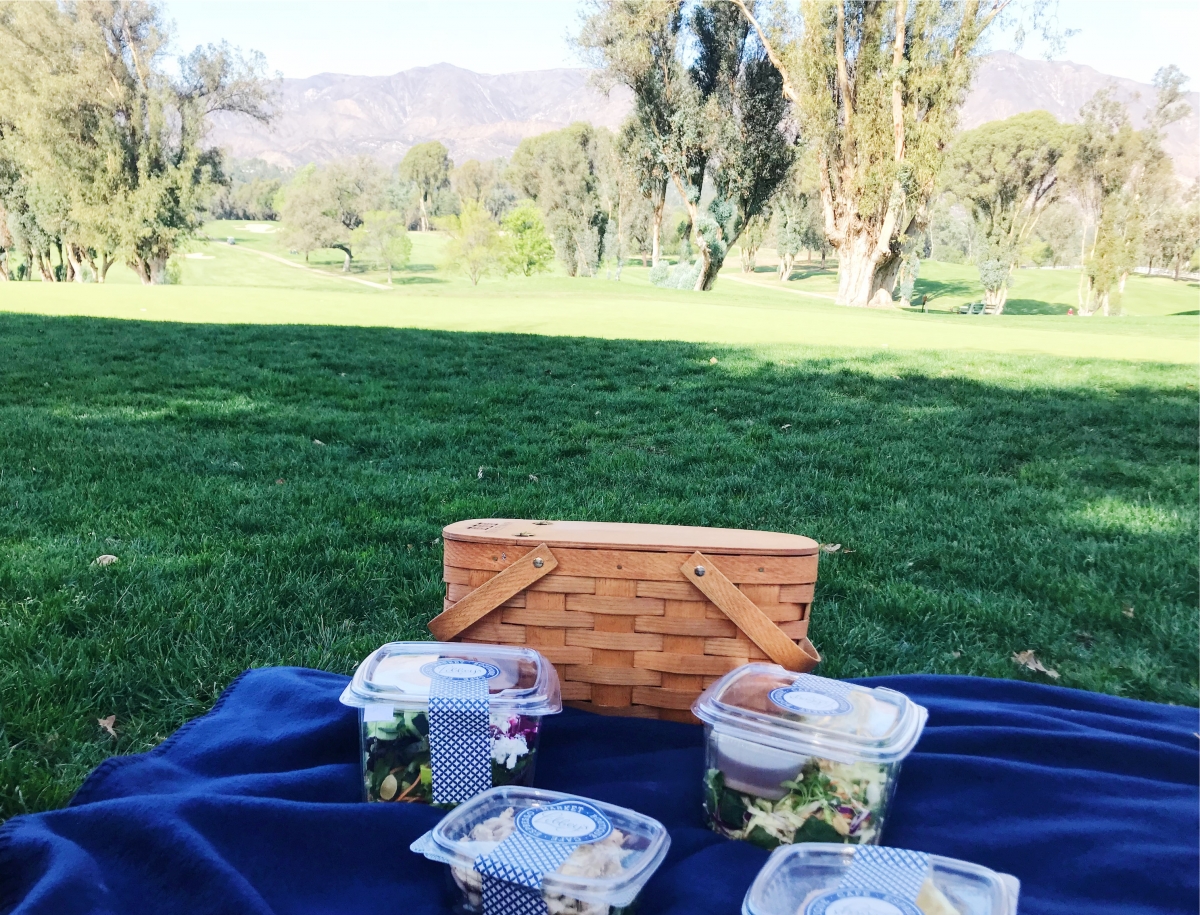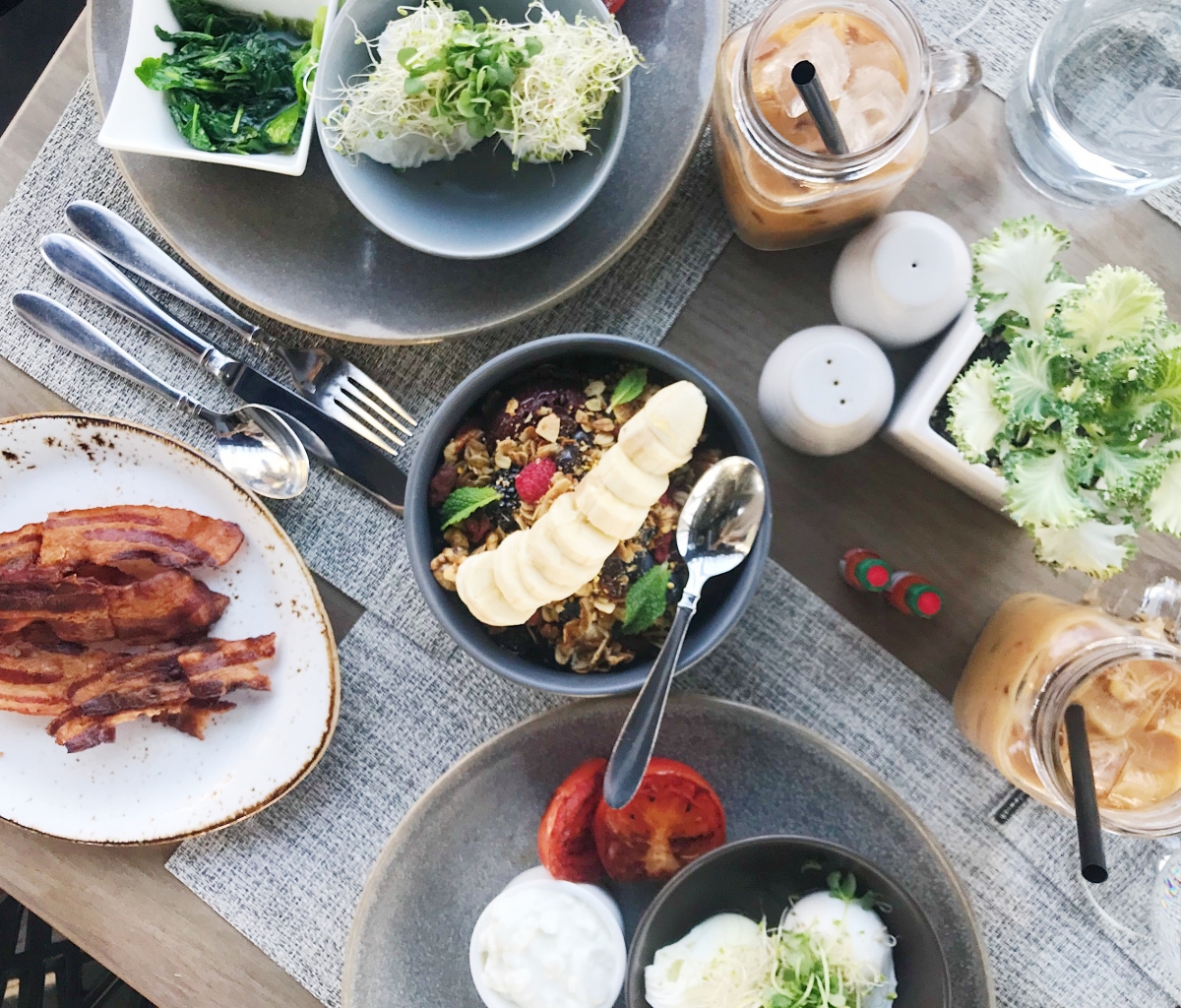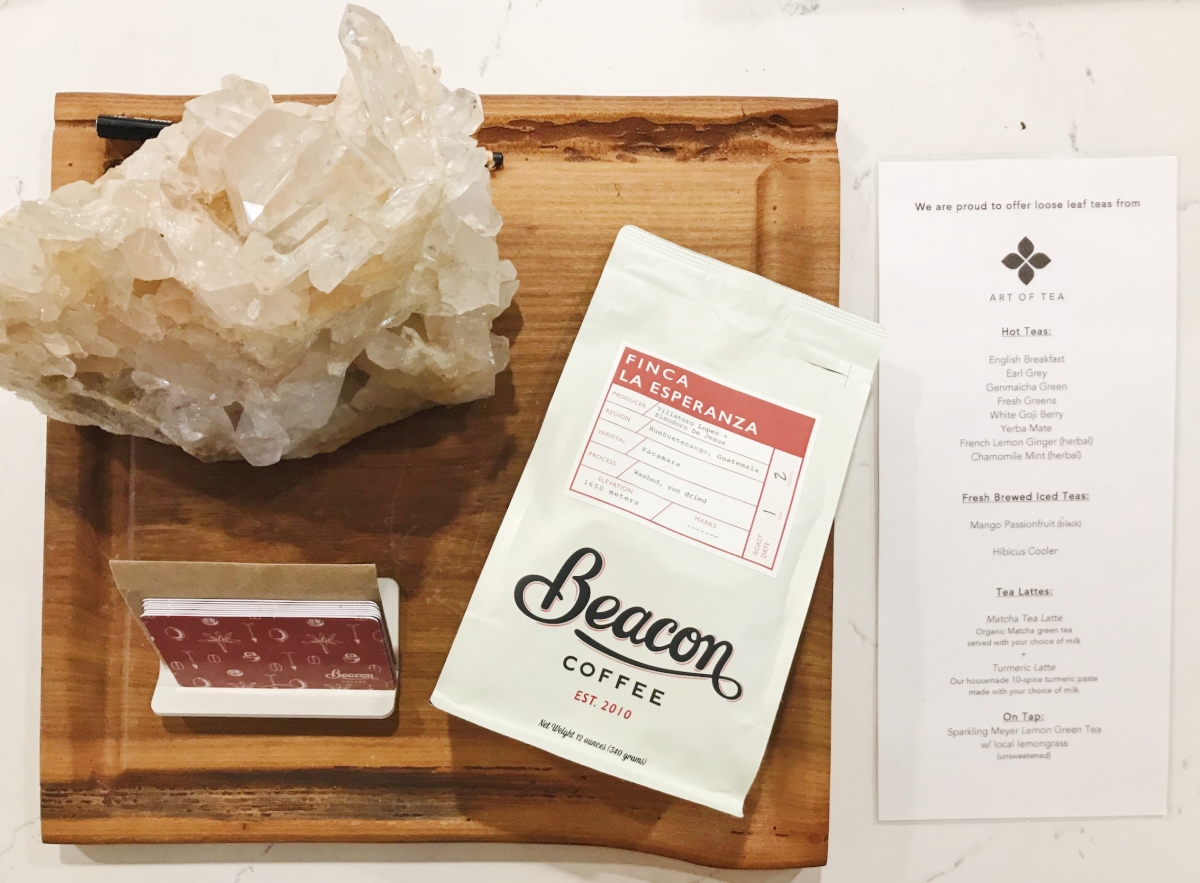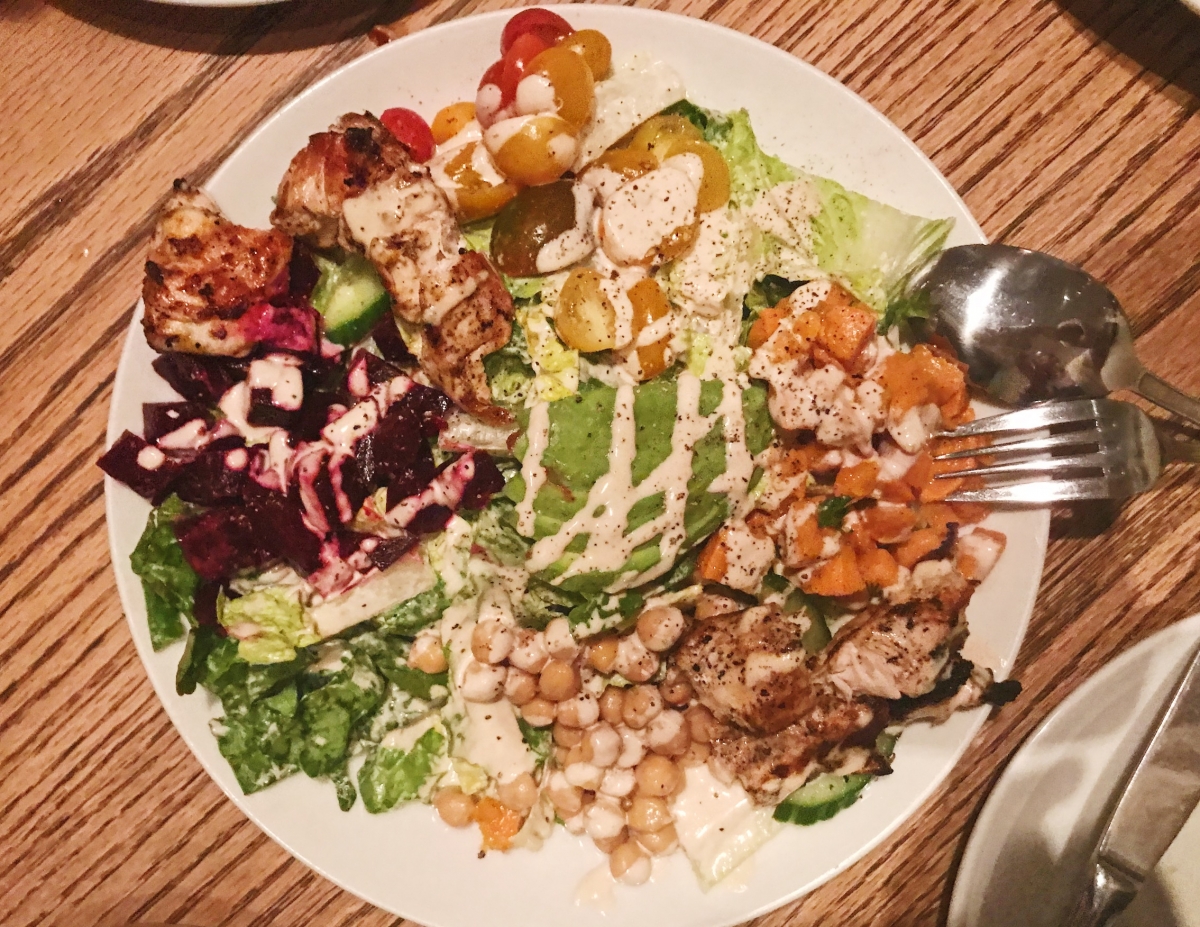 Support the Ojai Love Campaign by visiting one of the dreamiest destinations in the world. Nestled in a picturesque valley, surrounded by scenic hills and aromatic orchards, magical Ojai is brimming with small town charm, creativity and so much glow.
Ojai is a secluded hideaway amongst the most breathtaking natural setting, yet, at just 75 miles north of Los Angeles, it makes for the easiest and truly most wonderful, transporting getaway. In fact, Ojai was just named "The Most Desirable Place to Live in America, " and for good reason. The year-round Mediterranean climate of the Ojai Valley makes it ideal for growing organic produce, and much of these locally grown ingredients are celebrated in the creative cuisine at Ojai's bistros, award-winning restaurants and tasting rooms. With gorgeous surrounds, amazing boutiques, and a welcoming bohemian community, Ojai is the ultimate destination for a rejuvenating and inspiring retreat.
About the Ojai Love Campaign:
Now through March 31st 2018, 10 hotels in Ojai are offering special Ojai Love room packages in an effort to raise money for those who have been impacted by the Thomas Fire, facilitated by HELP of Ojai. Guests who book an Ojai Love package will receive 10% off their room rate and a $10 donation will be made in their name. Also, discounts will be offered at participating restaurants, hotels and attractions.
Below is a Glow Guide for your next visit to Ojai... get up there soon to make it in time to support Ojai Love.
STAY
Ojai Valley Inn: We stayed at this exquisite resort, and truly can not recommend it enough. It is a world class experience, and a city all unto itself. The property is outrageously beautiful, with no shortage of incredible activities for the whole family. There's truly something for everyone here; an art/apothecary for crafts and perfume-making, a beautiful spa, a golf course and driving range, live music on the hill underneath a lantern-adorned tree, Linus bikes to ride, picnics to enjoy, two wonderful restaurants and a lovely cafe!! The front lobby has a sign indicating the time of the pink moment every night. Whatever you do, do not miss the magical pink moment!! It will knock your socks off!!
** for those of you traveling with kids, we used the helpr app for pre-screened, trustworthy childcare so that we could enjoy the spa and romantic dinners with peace of mind.
Ojai Rancho Inn: A rustic yet modern motel covered in cacti and laid back vibes. The rooms each have their own front porch plus log bedframes and raised hottubs for an upscale motel experience. You can borrow on of their cruiser bikes to hop on the bike trail nearby.
Caravan Outpost: Caravan Outpost is a creative and consciously driven community that allows guests to wander, learn and go to special places in a unique way; with a Caravan of creative people. Stay in an awesome airstream and get into the Ojai Spirit.
COFFEE
Beacon Coffee: This coffee shop is next-level GLOWY. Vegan and gluten free avocado toasts and pastries that will blow you away *(make sure to try the cinnamon bun!!) . This place has the best local vibe, and some seriously good coffee. Beacon Coffee bridges the gap between growers and consumers by sourcing their coffee exclusively from responsible producers and accessing quality beans not found anywhere else. Their motto is "responsibly sourced, thoughtfully roasted," and we are very much down with that. If you're a coffee nerd, check out one of their educational classes on best farming practices, pour- overs, brewing fundamentals, and cupping.
FARMERS MARKET / OLIVE OIL
Ojai Certified Farmer's Market: The Sunday Farmer's Market in Ojai is truly one of the best in Southern California, and reason enough to spend the weekend in this picturesque oasis.
Ojai Olive Oil: Some of our favorite olive oil, made right here in Ojai. Check the website to set up a tour of the property, sampling all the olive oils and hearing about how the delicious oils are made.
RESTAURANTS
Azu Restaurant & Bar: Ojai's original California tapas bar, restaurant, and event venue. This is the type of restaurant that everyone needs in their neighborhood. Good lighting, relaxing but with great energy and DELICIOUS food. Simple mediterranean food that is packed with flavor and made with local, fresh, organic ingredients. Would frequent this place often if we lived here! Offers a host of vegan and gluten-free options. Also an incredible beer menu.
Food Harmonics: Opening in 2016, Food Harmonics expertly blends the delicious tastes of gluten-free cuisine in a relaxing and comfortable atmosphere. Offers tasty vegan, vegetarian, and paleo options such as probiotic sauces, Pitaya bone broth, sprouted grain- pizza crusts, and house-made nut milks. Monday to Sunday, 11:00 a.m. to 8:00 p.m.
Knead Baking Company: A mom-and-pop bakery offering fresh-baked breads, artisanal pastries, desserts, daytime eats, as well as alcoholic and non-alcoholic beverages in a bright and cheerful setting in downtown Ojai. Take a seat in their dreamy front courtyard and enjoy your coffee and delicious bites. For a limited time, support the local small business community and purchase an I Love Ojai box with a sampling of local favorites. Monday to Tuesday, closed; Wednesday to Sunday, breakfast + lunch 8:00 a.m. to 2:00 p.m., bakery 4:00 p.m. They also have some of our favorite granola ever that you can buy to take home.
The Nest: The Nest is head chef and co-owner, Kiona Wachter's new take on the original, The Nest of Ojai by her father, Eric Wachter
Revel Kombucha Brewery & Tasting Room: Family-friendly café specializing in kombucha, which is brewed on-premise so customers can enjoy it as soon as it reaches peak level of fermentation. Really beautiful and unique flavors that you can't find anywhere else!! You can mix and match too since the Kombucha is on draft, making your own special blend!!
CRAFTS / ARTS / BOOKS
Cattywampus Crafts: This gorgeous store is right next door to Beacon Coffee and it is a MUST to visit. Owned and operated by the creative husband and wife duo Kirk and Anna Nozaki. Kirk and Anna moved to Ojai from Los Angeles in 2014 when seeking a small, curious community immersed in nature where they could raise their daughter. Once landing in Ojai, they were inspired by the local makers and wanted to contribute to the incredible residents and visitors. Cattywampus Crafts was envisioned as an inspiring gathering place and resource for craftspeople and artisans. It is a celebration of creativity and handmade living. Kirk and Anna's intention is that everyone realizes their innately creative spirit.
Beatrice Wood Center for the Arts: Studio contains permanent collections of the renowned artist's work as well as a gallery of fine pottery, original drawings and lithographs.
Bart's Books: With over 100,000 hard covers, this outdoor bookstore is a great place to spend some relaxing time browsing through books.
SHOPPING
Fig Curated Living: Carefully curated and unique gifts for home and garden, handcrafted garden décor and natural bath and body goods
Tipple & Ramble: Wine & cheese patio with home décor and cocktail wares in a darling Spanish cottage
Summer Camp: A custom picture framing and lifestyle boutique, Summer Camp offers museum quality framing and carries a variety of frames and mirrors
Caravan Outpost: Their incredible General Store features friends, family and one-of-a- kind finds. (Caravan Outpost is also part of the Ojai Love campaign!)
In the Field: Home furnishings; men's, women's and children's clothing and accessories, housewares, all carefully curated by Channon and Bianca Roe.
deKor: Home furnishings, cosmetics, skincare and housewares from Swedish interior designer Isabelle Dahlin and Vogue contributor Rachel Marlowe.
GROCERY
Rainbow Bridge: Provides a wide range of healthy and natural food products—and is a great spot to stock up on Ojai Pixies!
CYCLE
The MOB Shop: A full-service bike shop dedicated to the transformative power of bicycling and the belief that everyone is a cyclist. Offering bicycle rentals, bicycles and cycling accessories for sale, and a host of prearranged and custom tours. Book tours at least 48 hours to one week in advance.
MEDITATE
Meditation Mount: Words can't describe the peaceful feeling that this magical spot radiates. Founded in 1971, Meditation Mount is a nonprofit meditation center, and truly such a special plot of the earth. Take some time here to meditate, reflect, sit in silence and appreciate the insanely amazing view. The PERFECT place to watch one of Ojai's transcendent sunsets.