Glow Guide to MYANMAR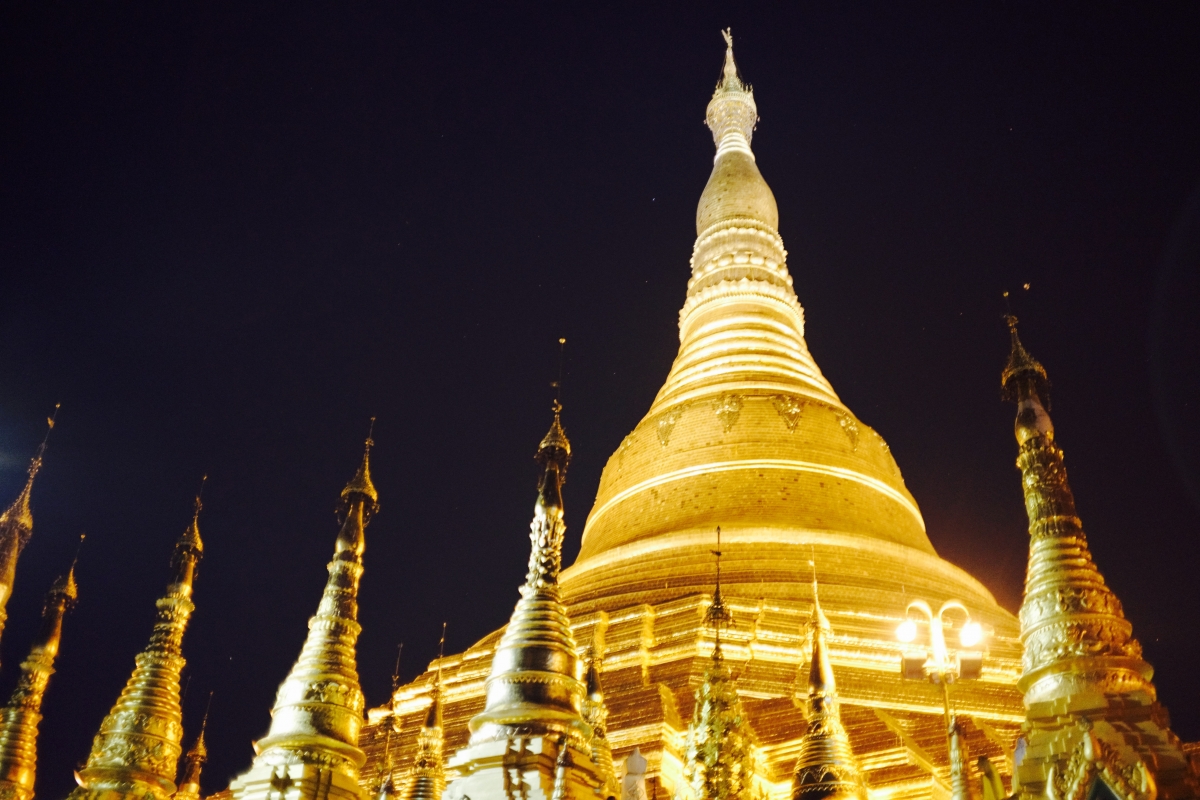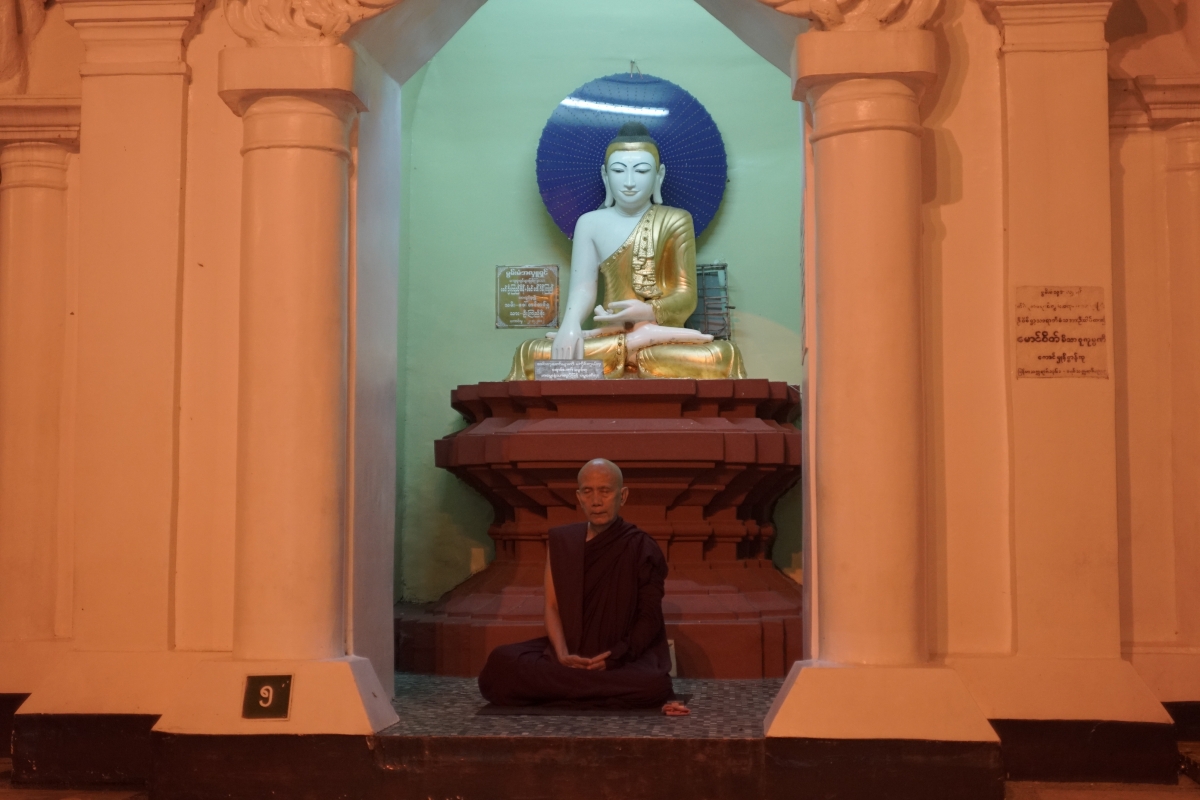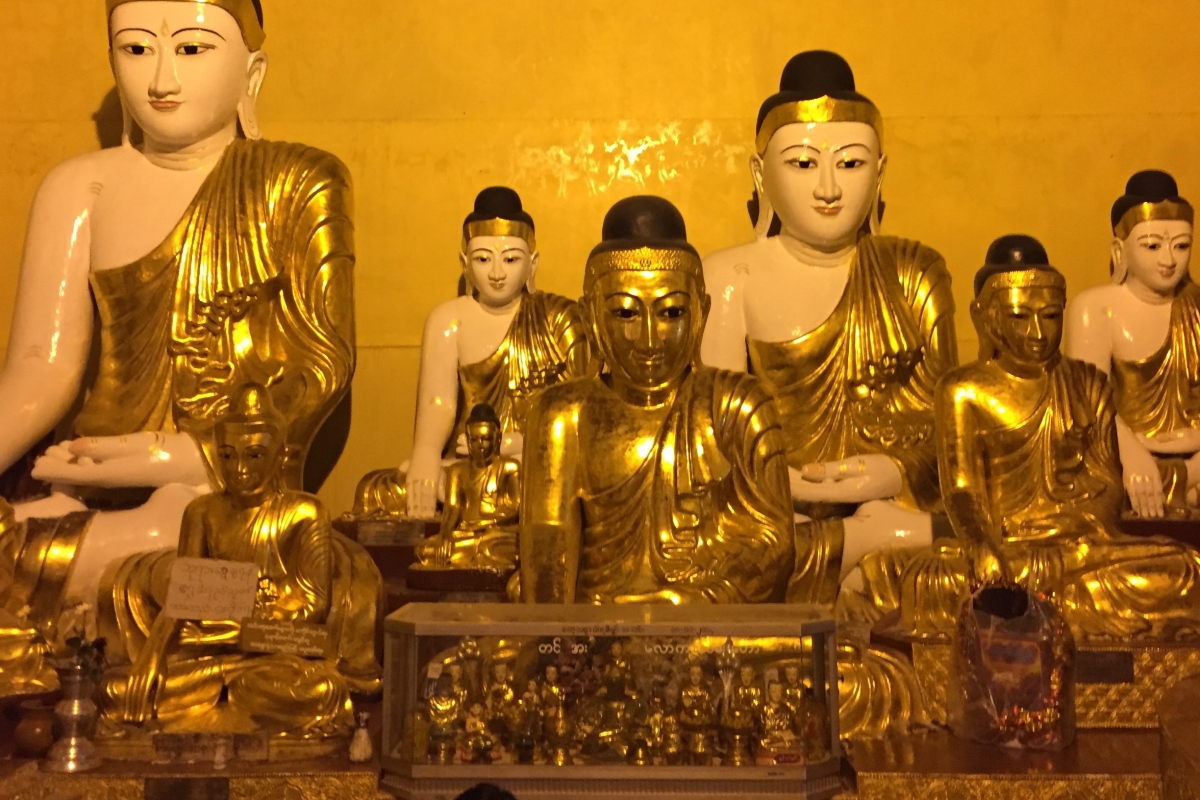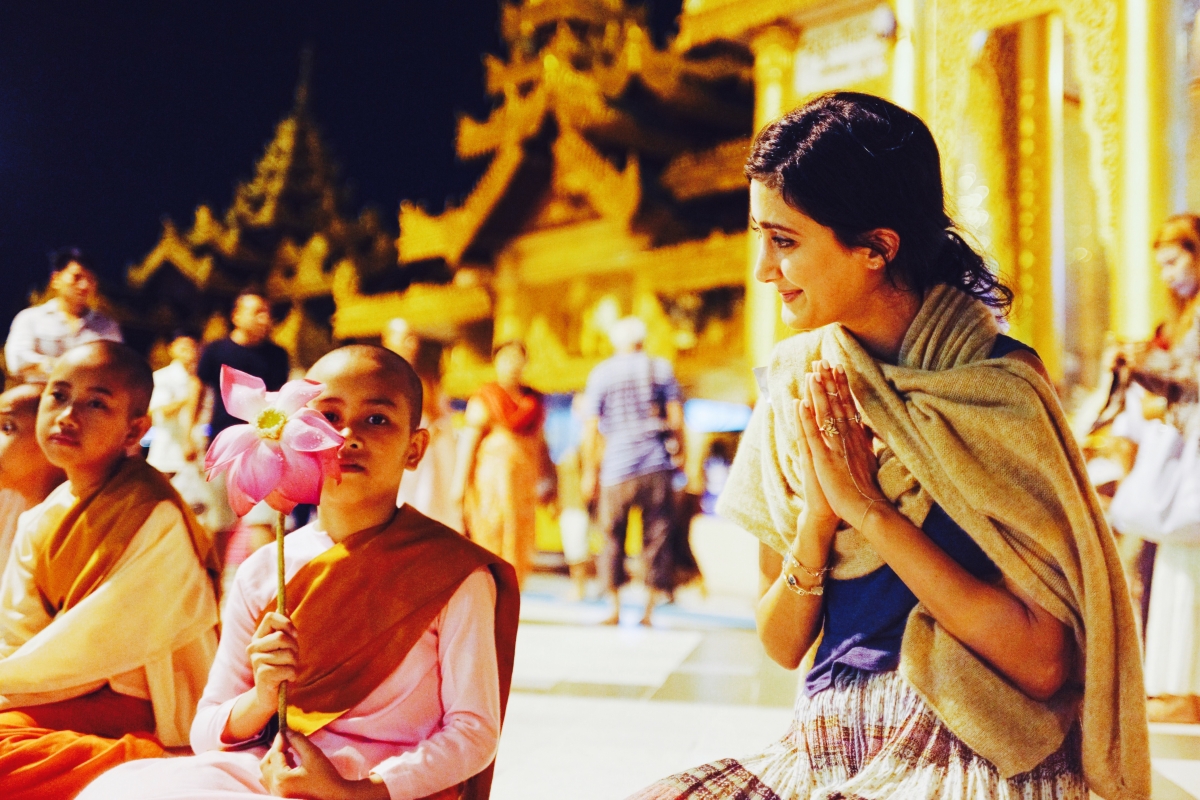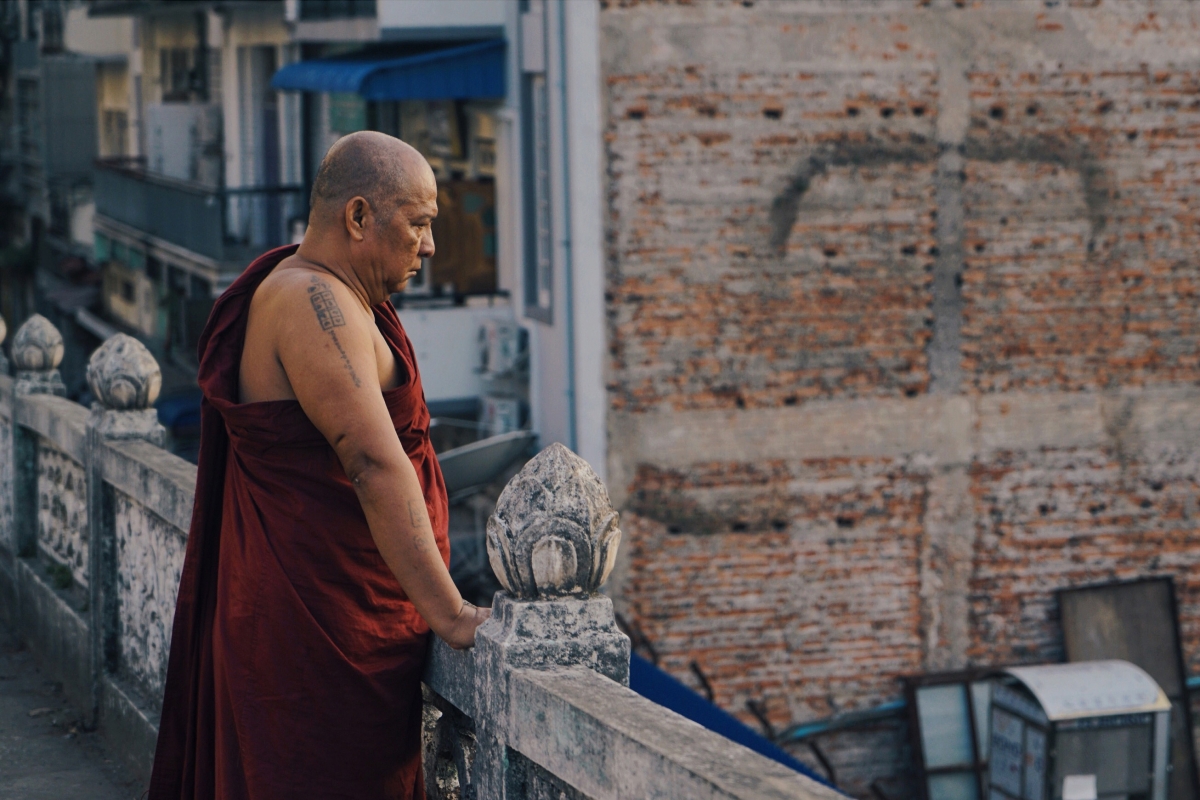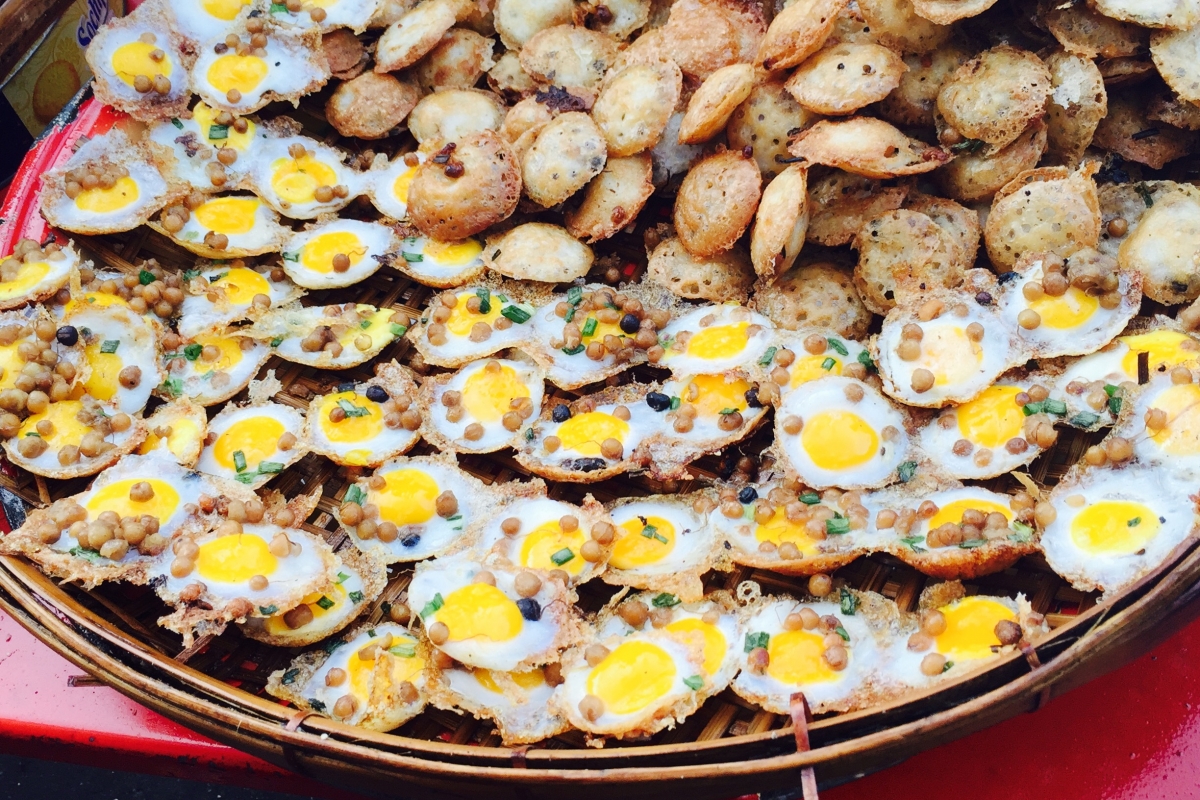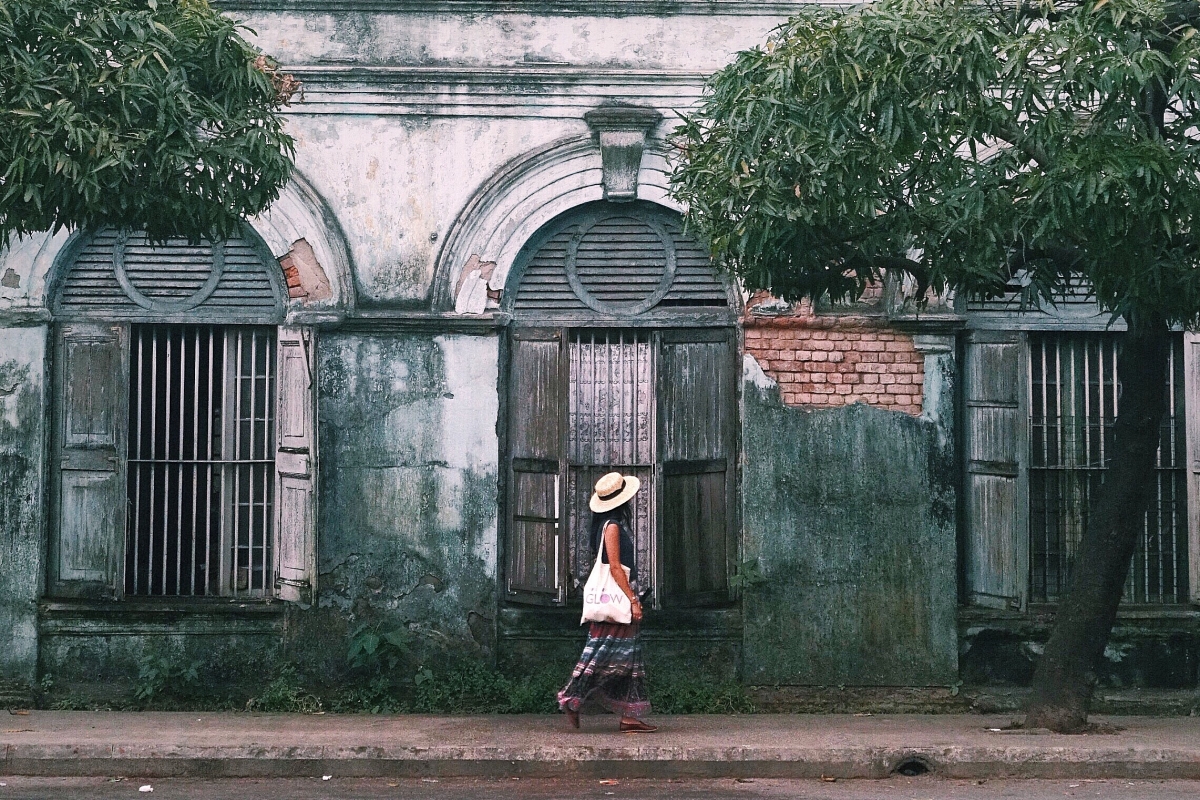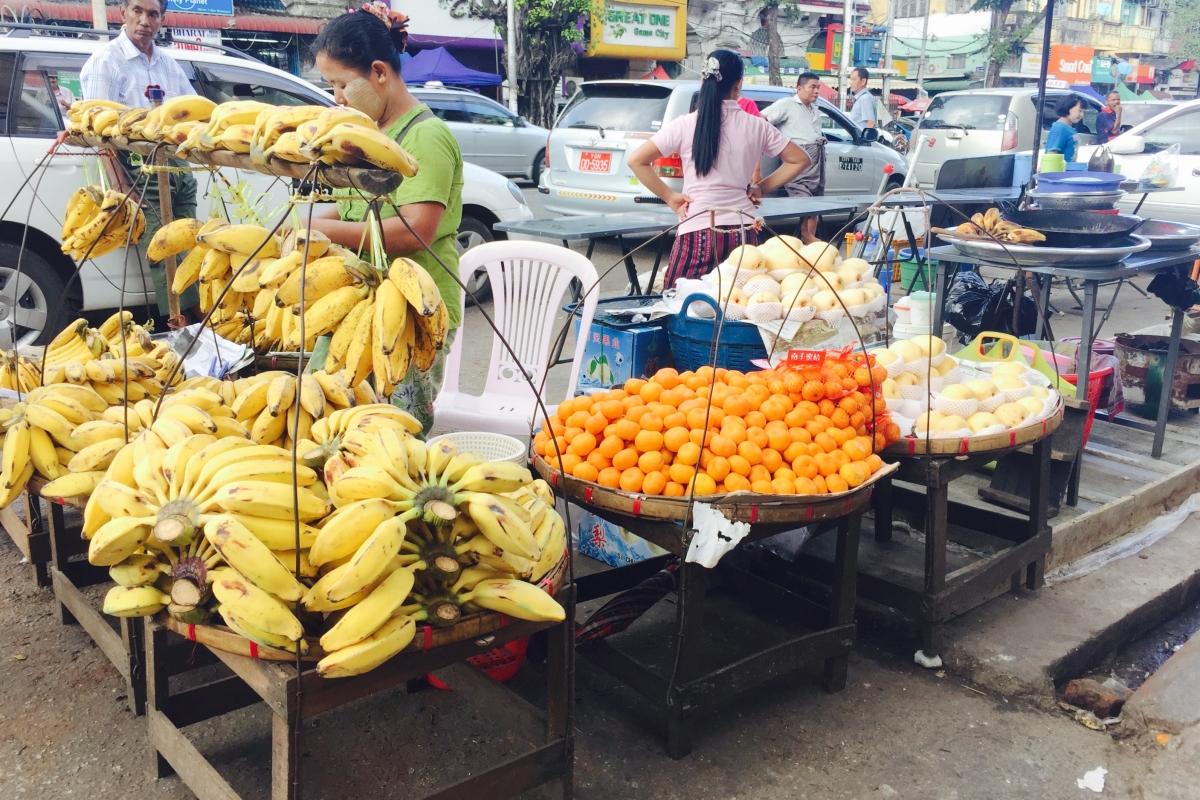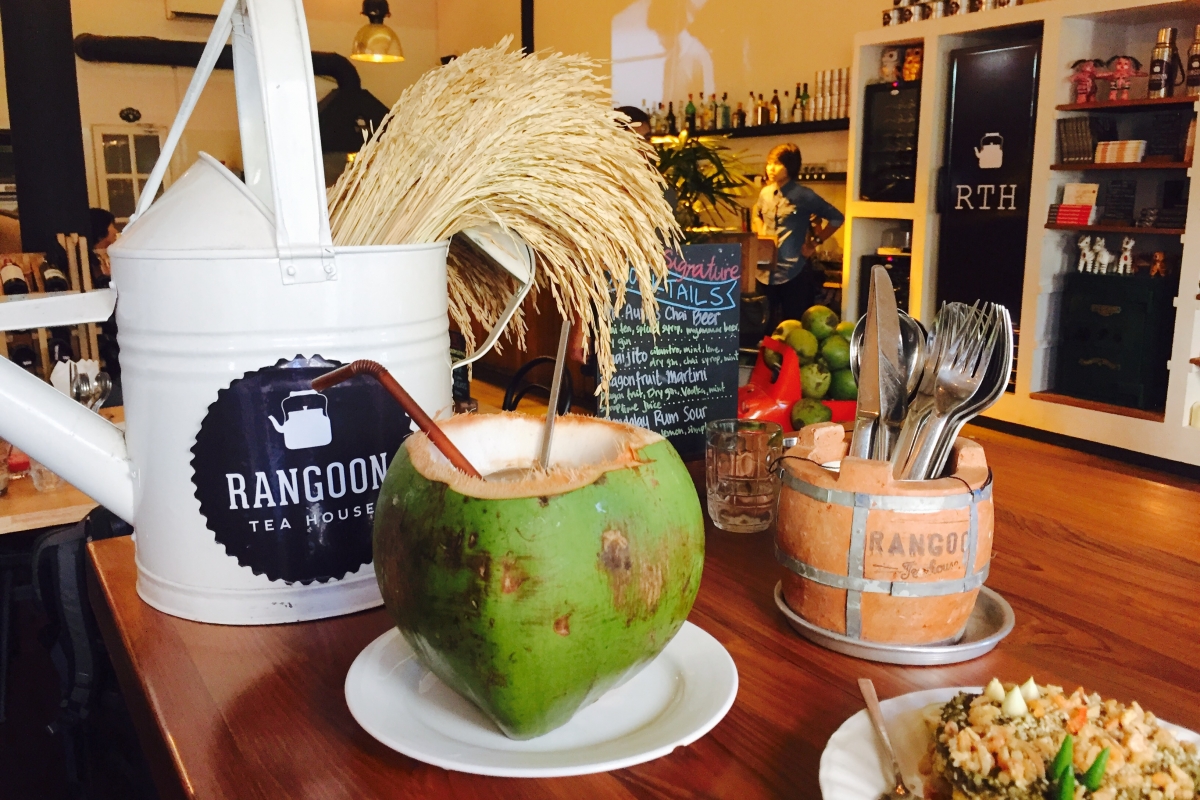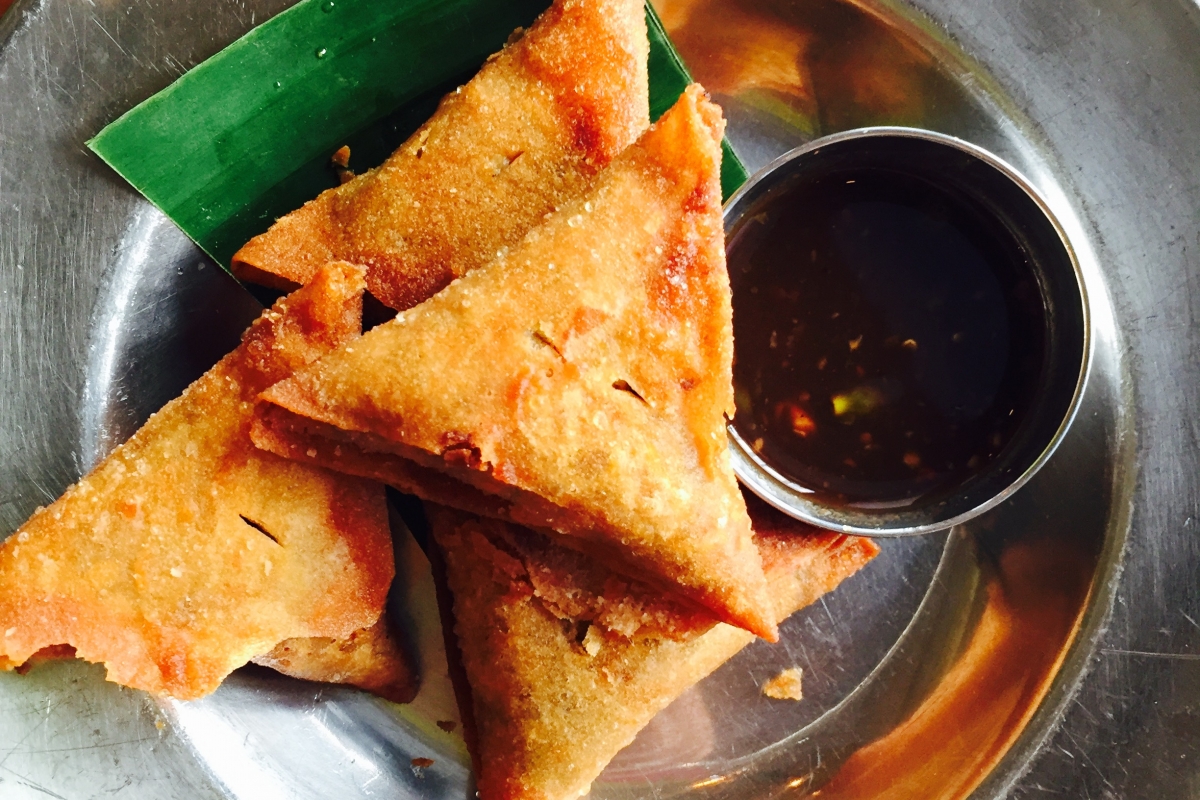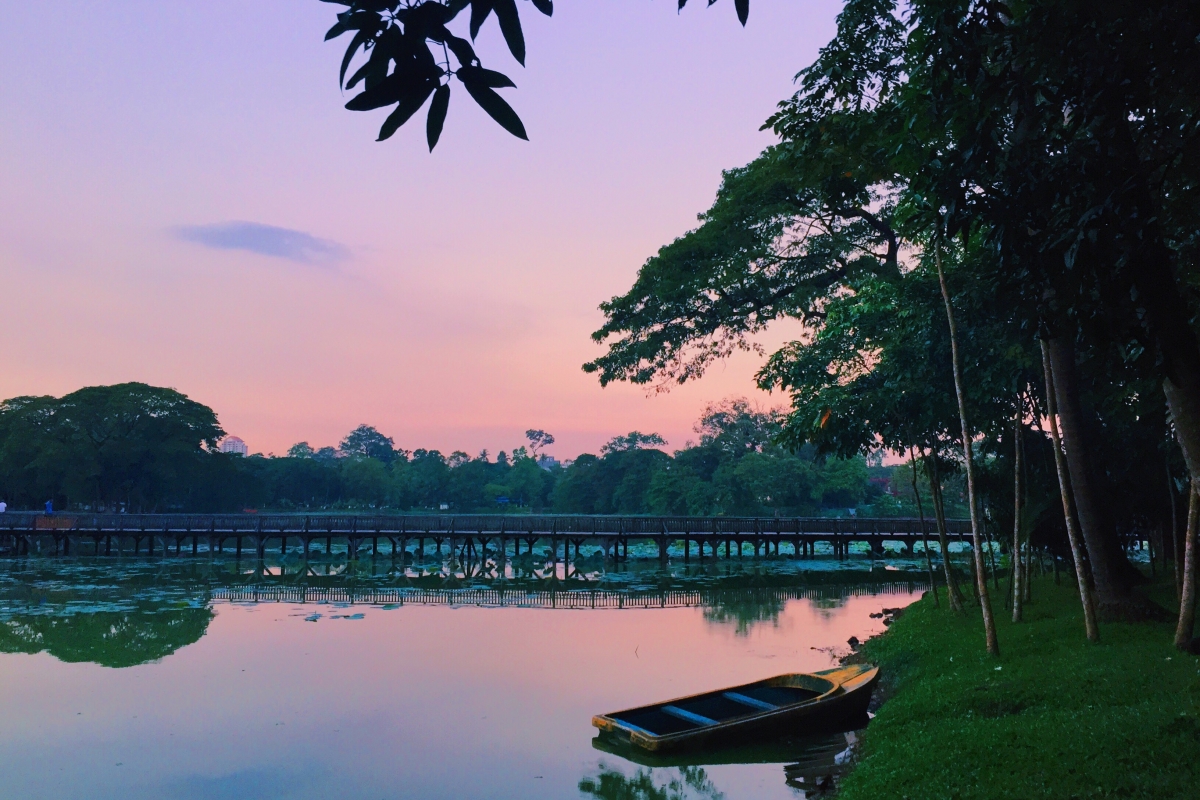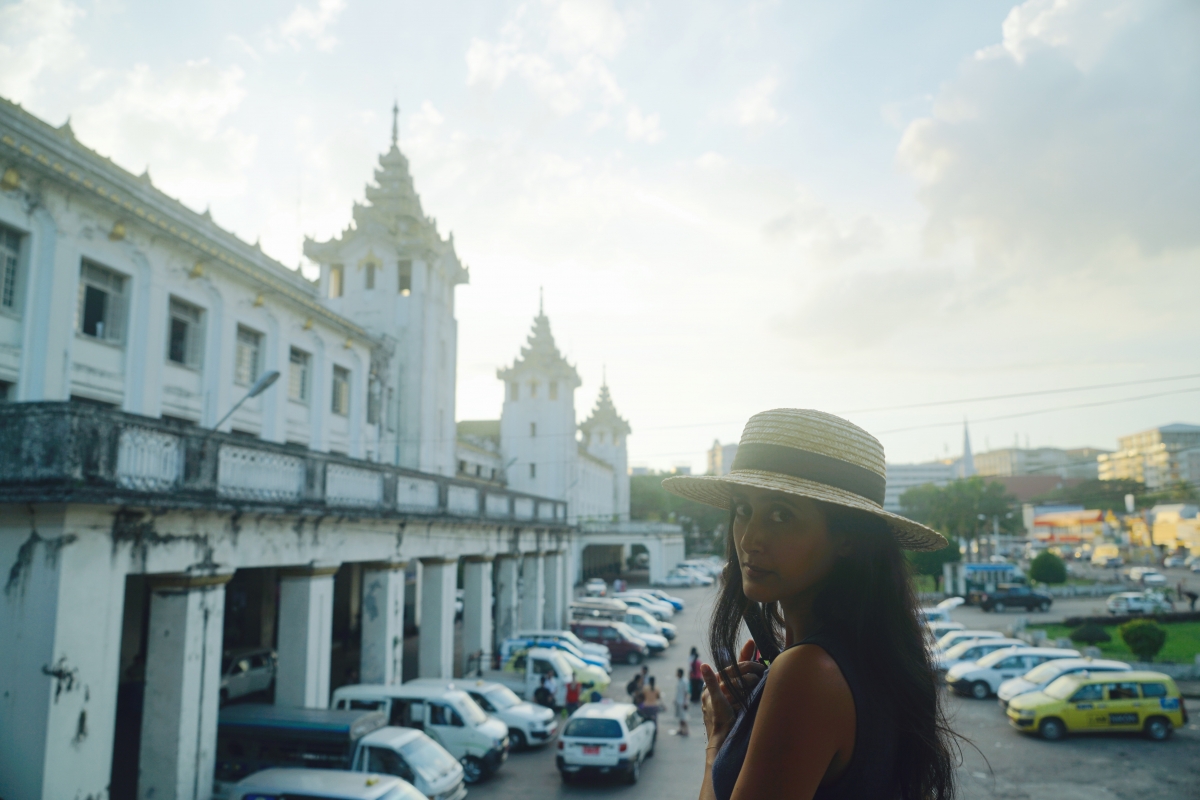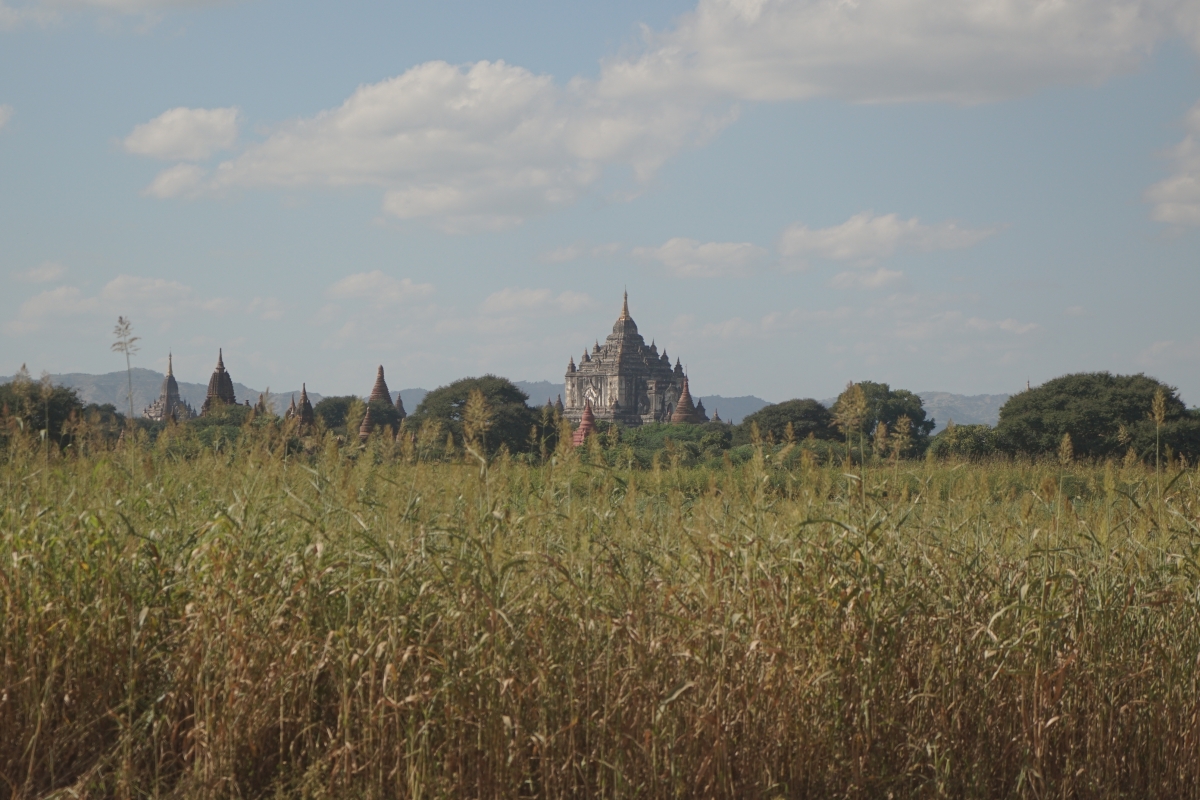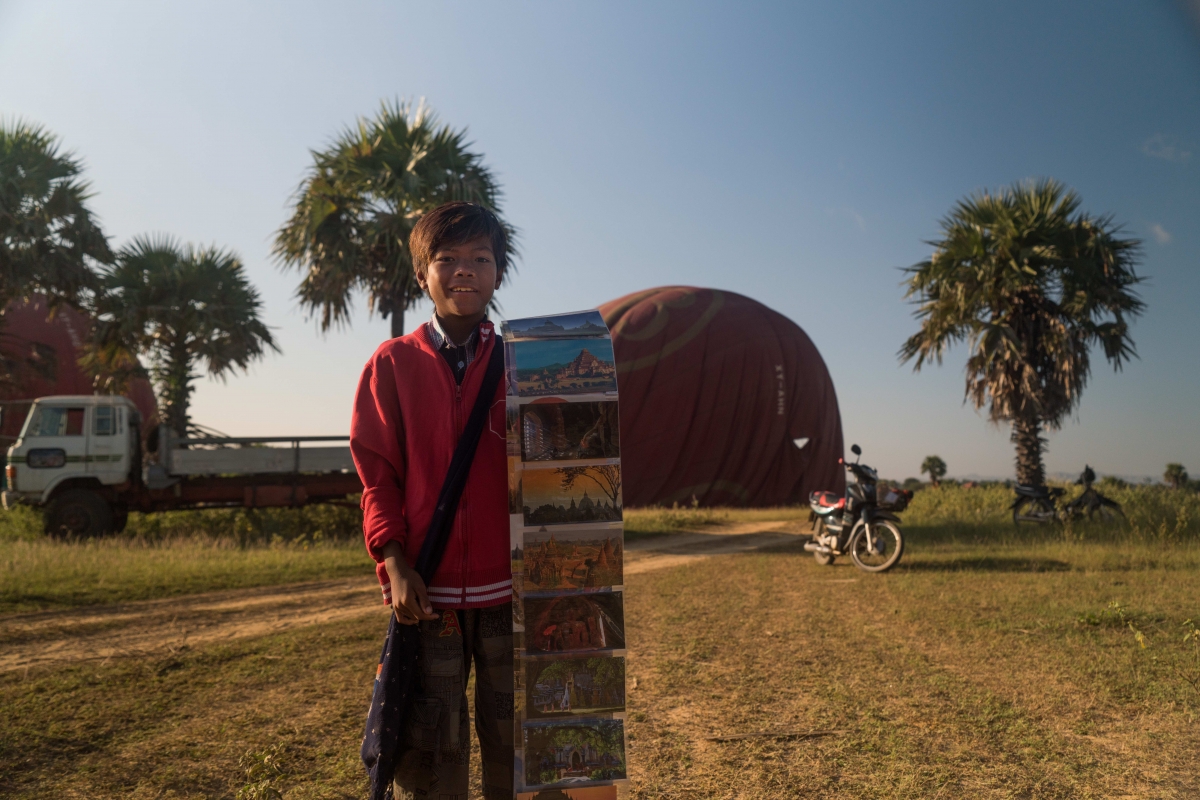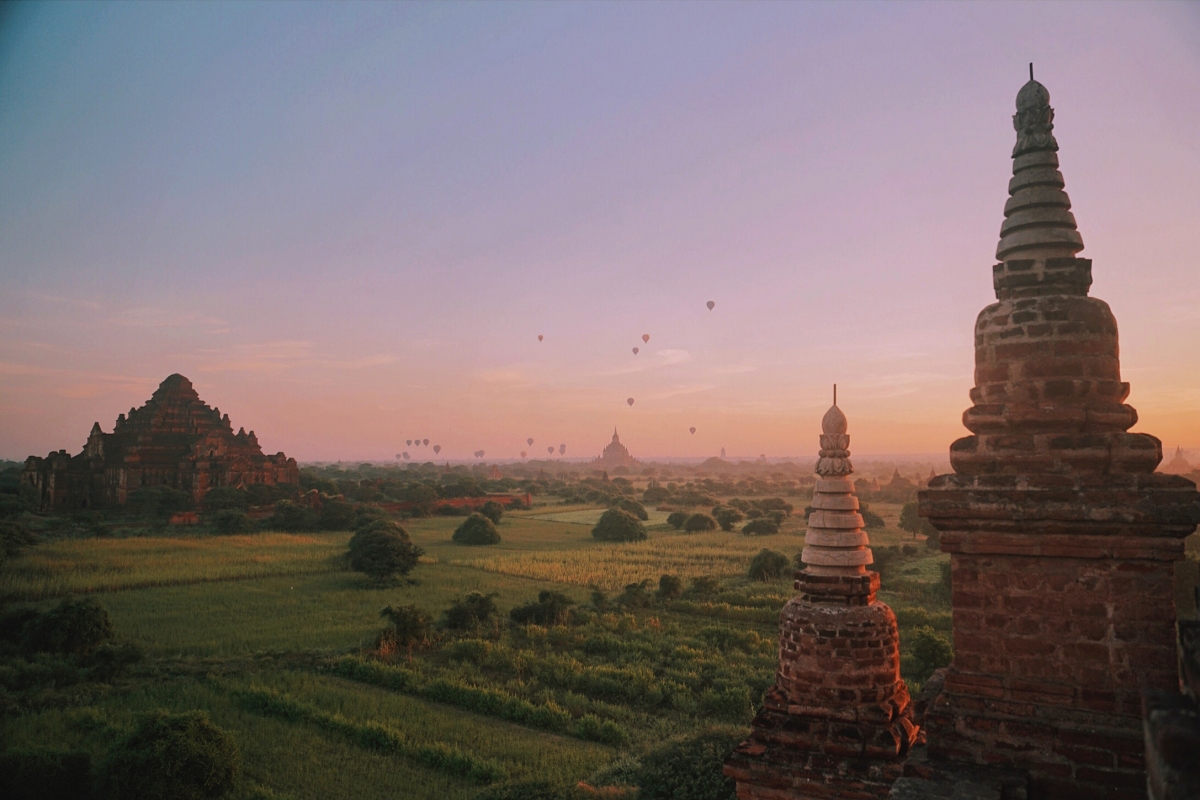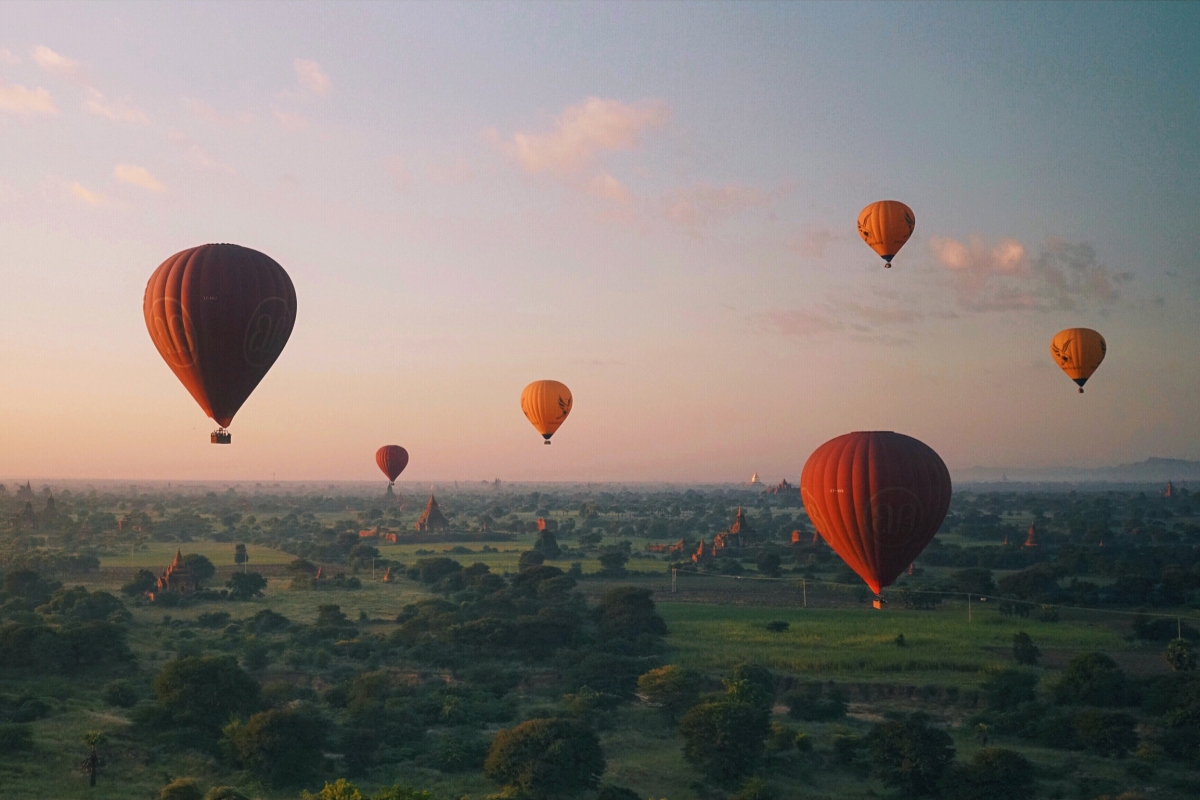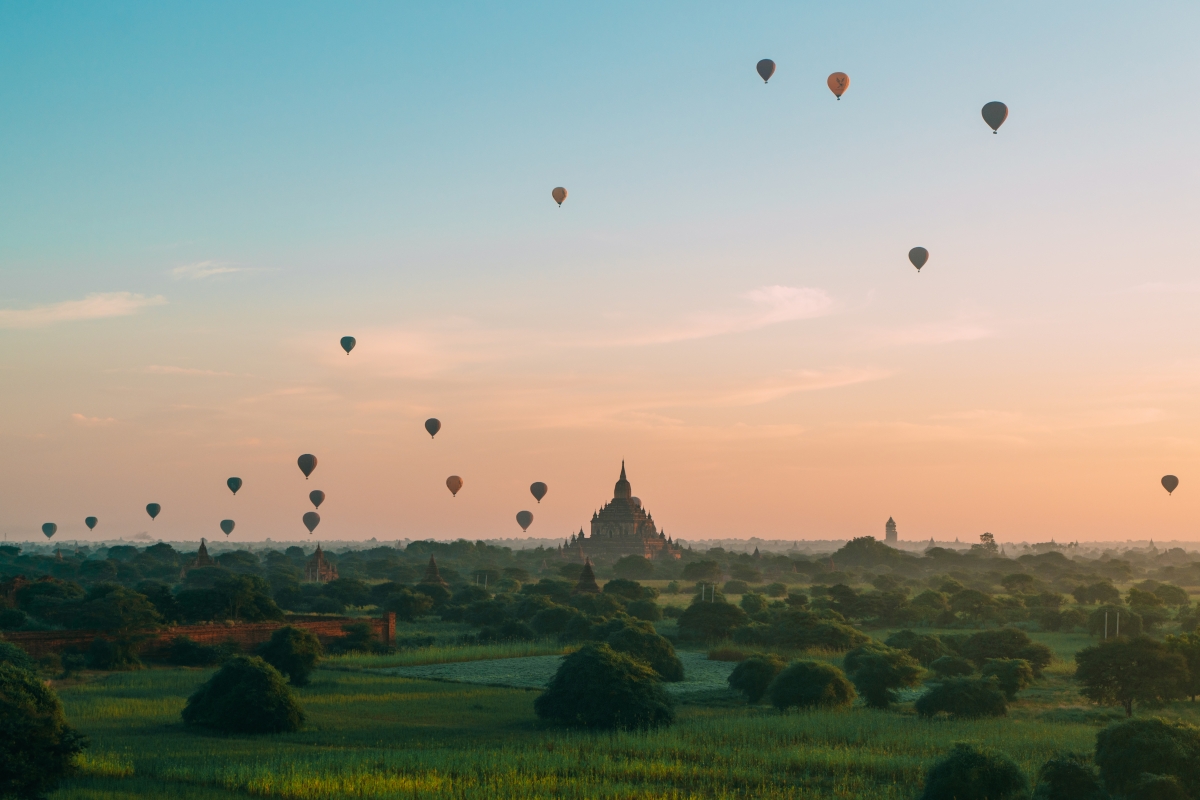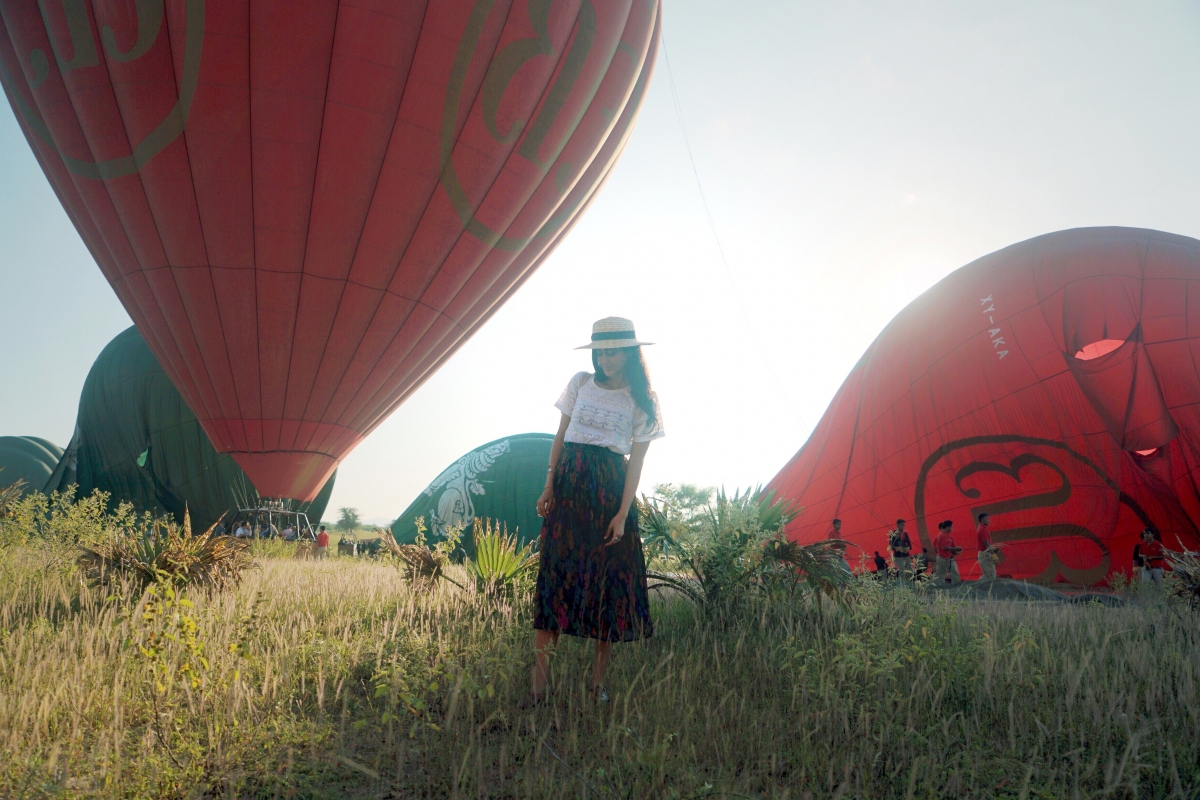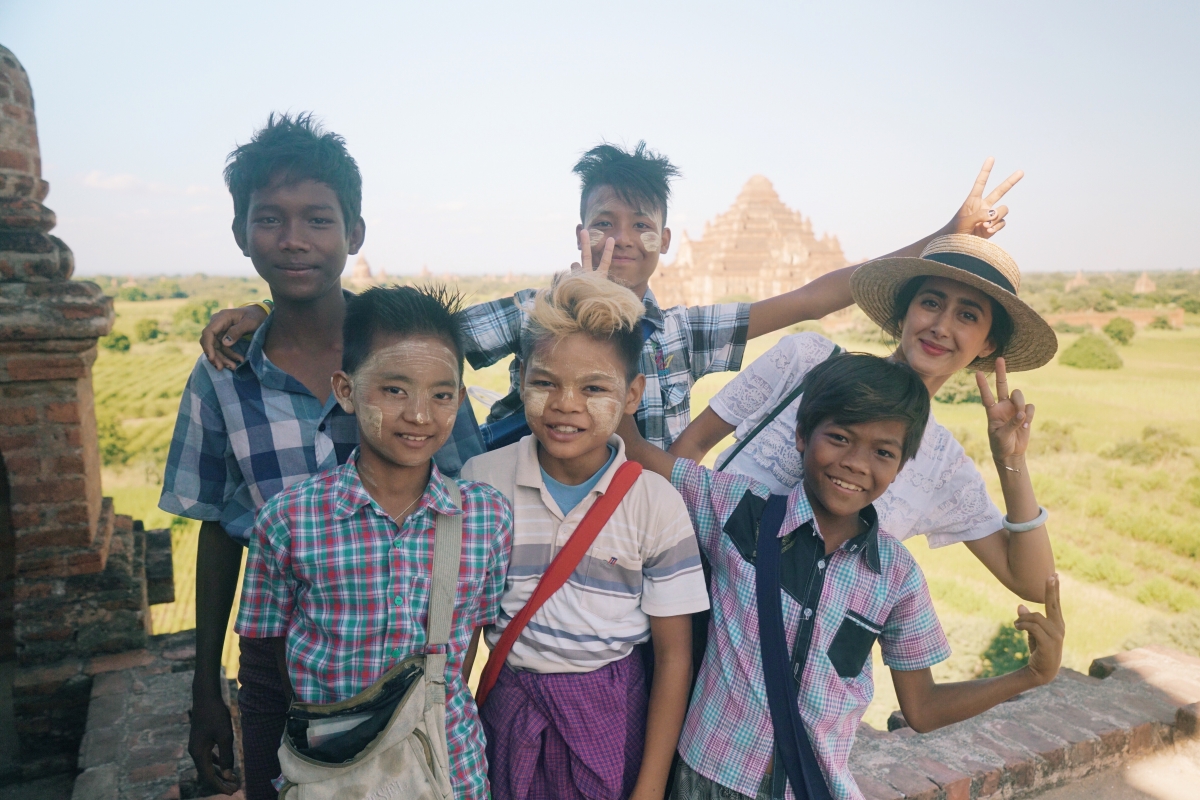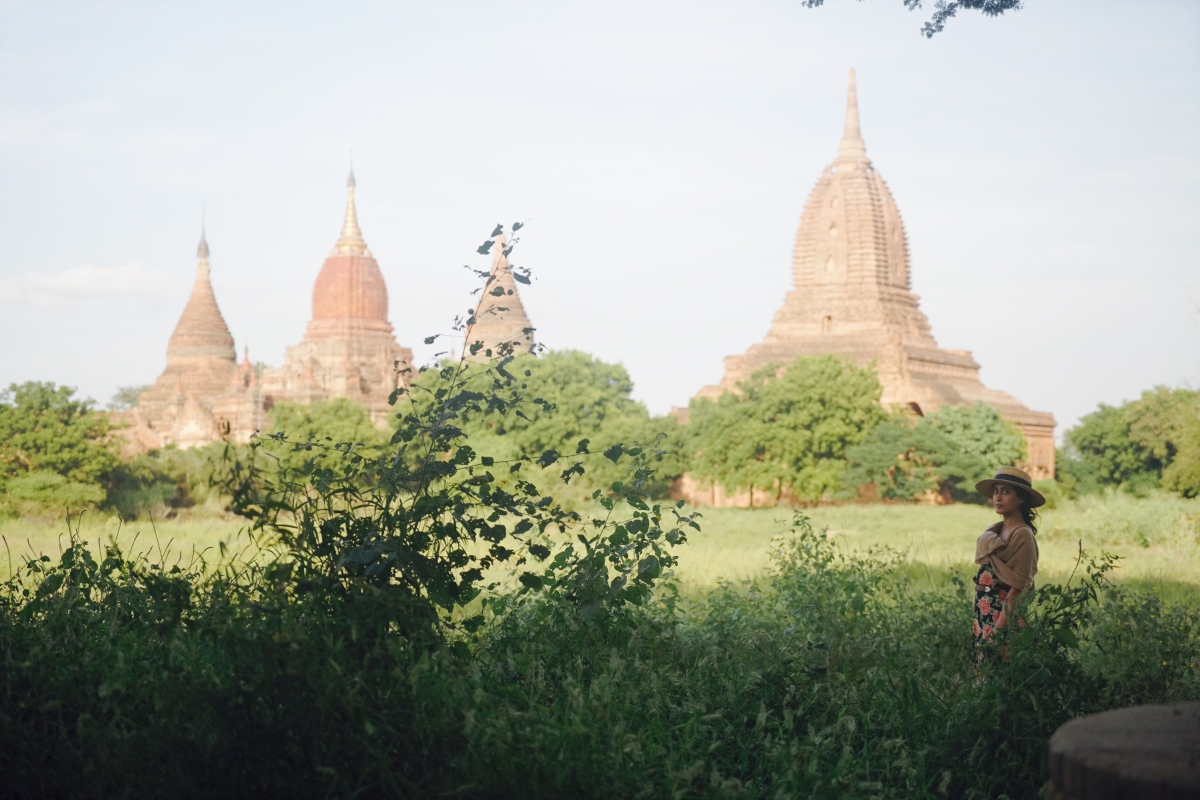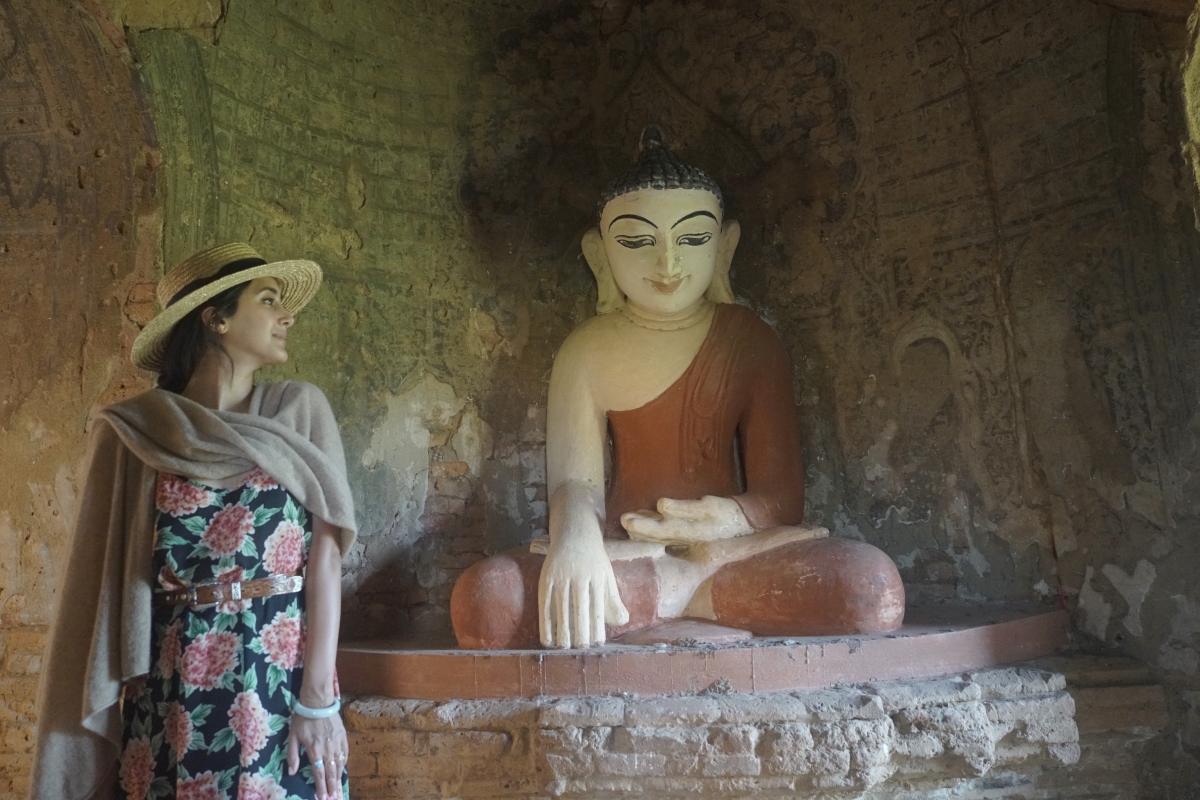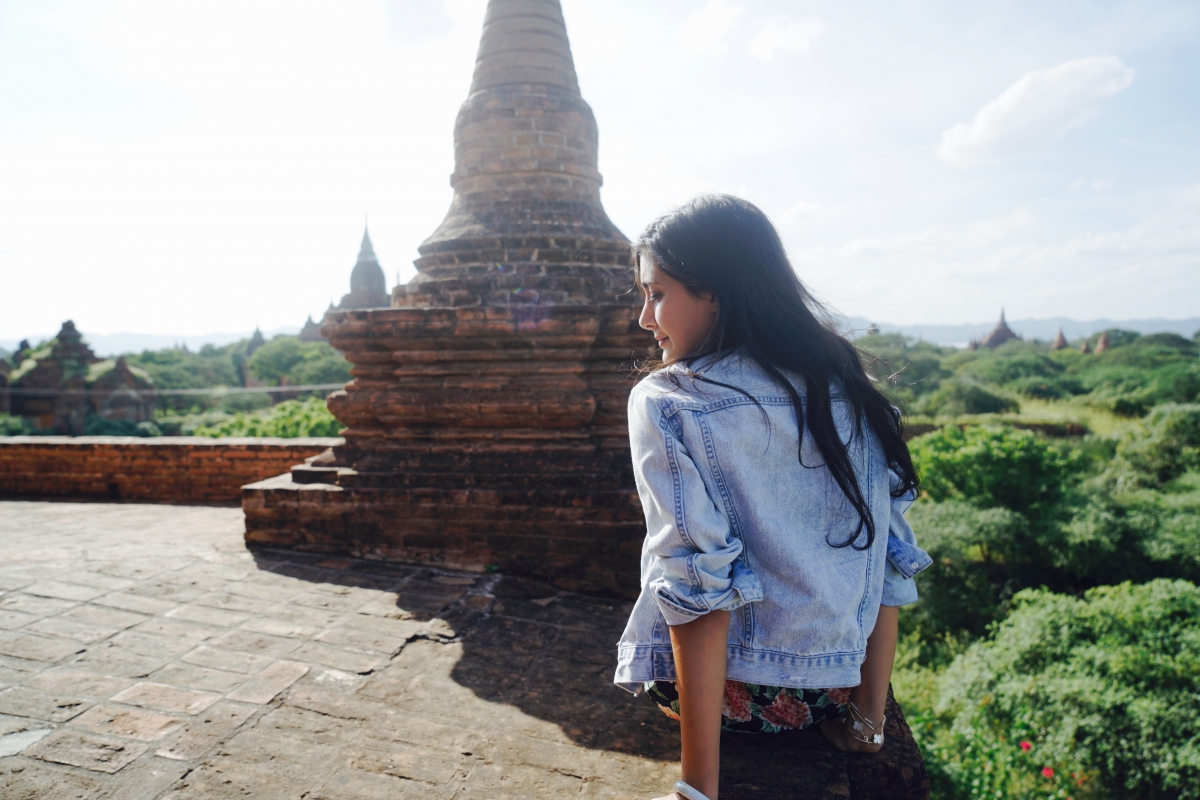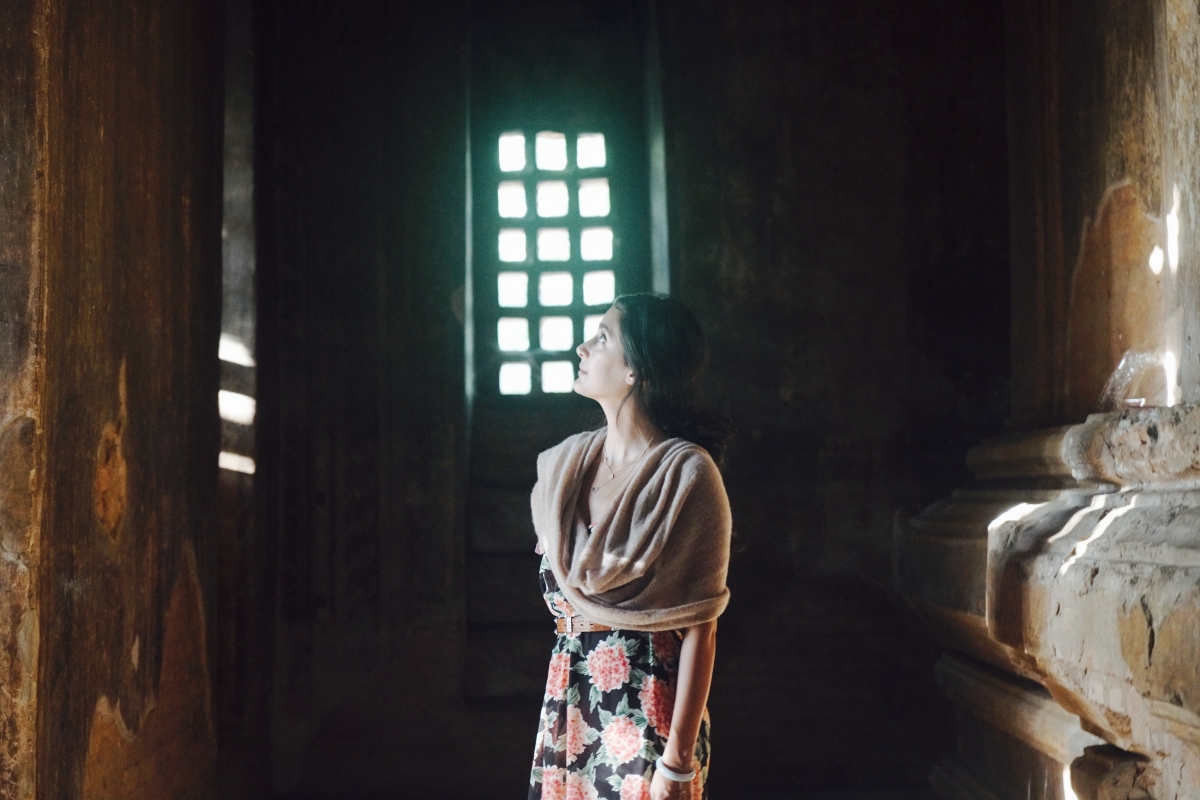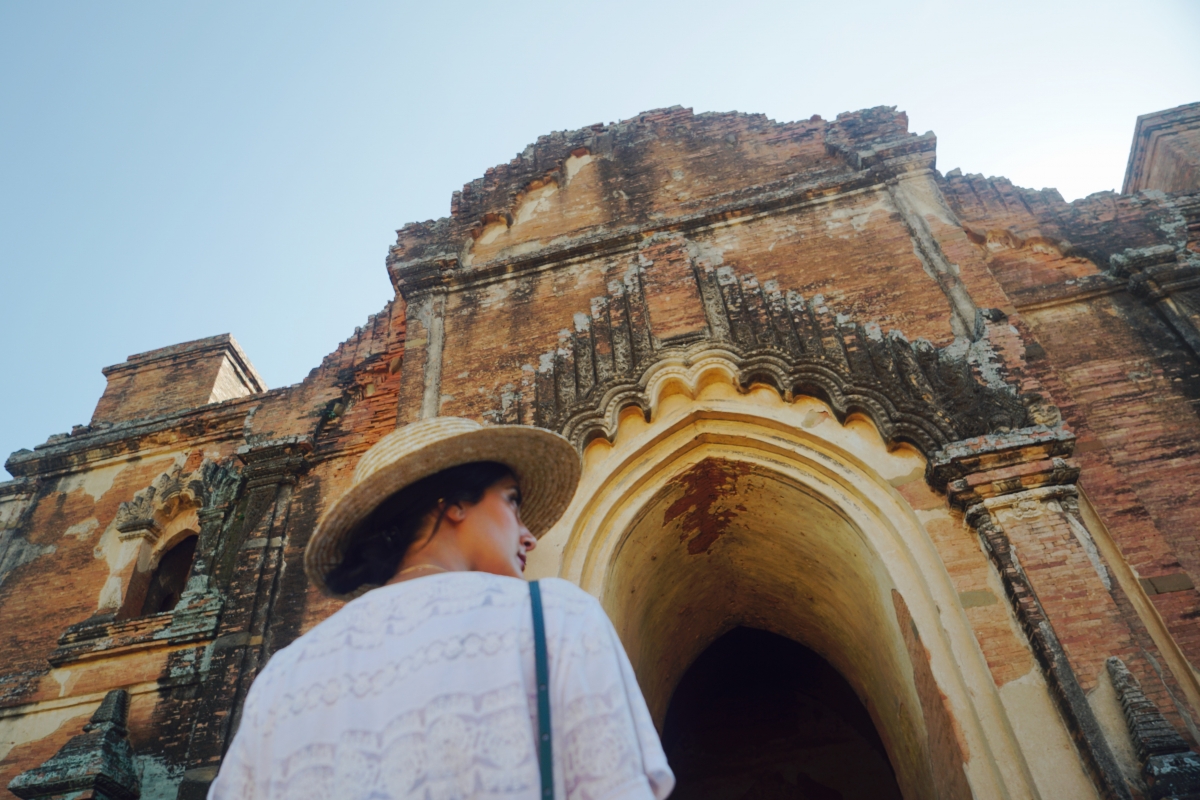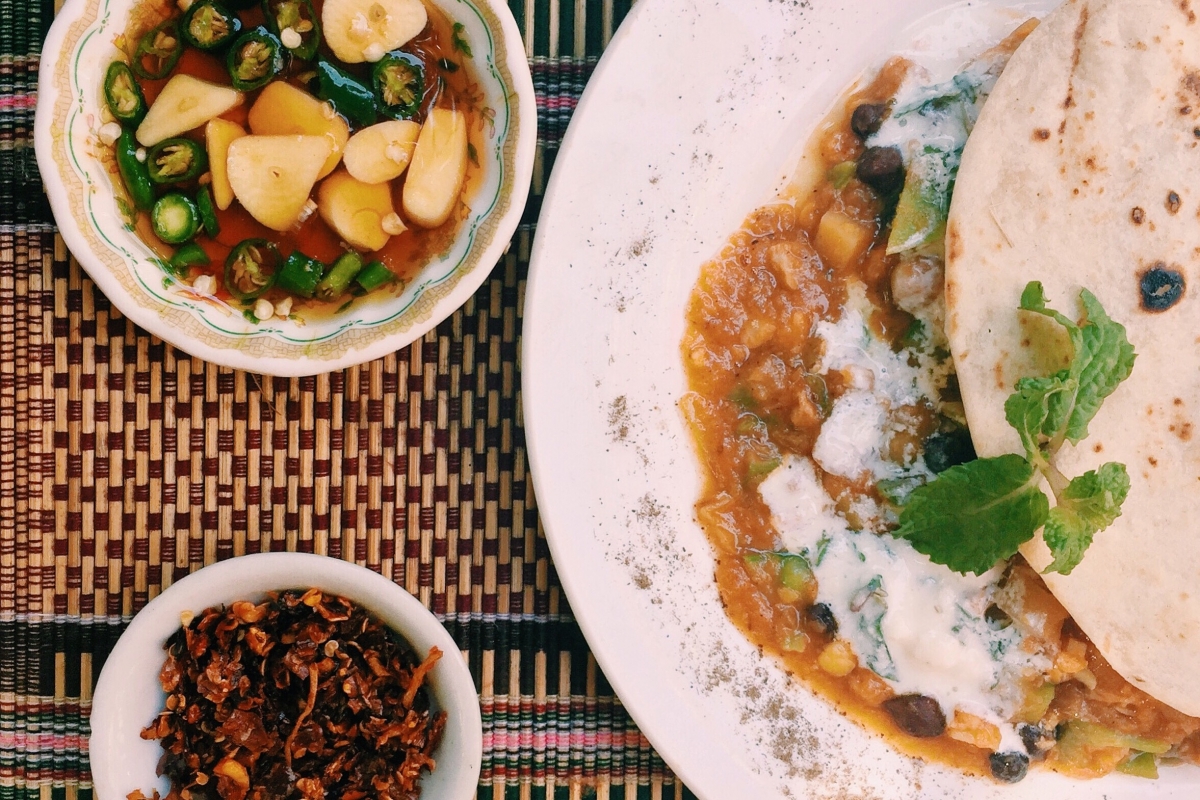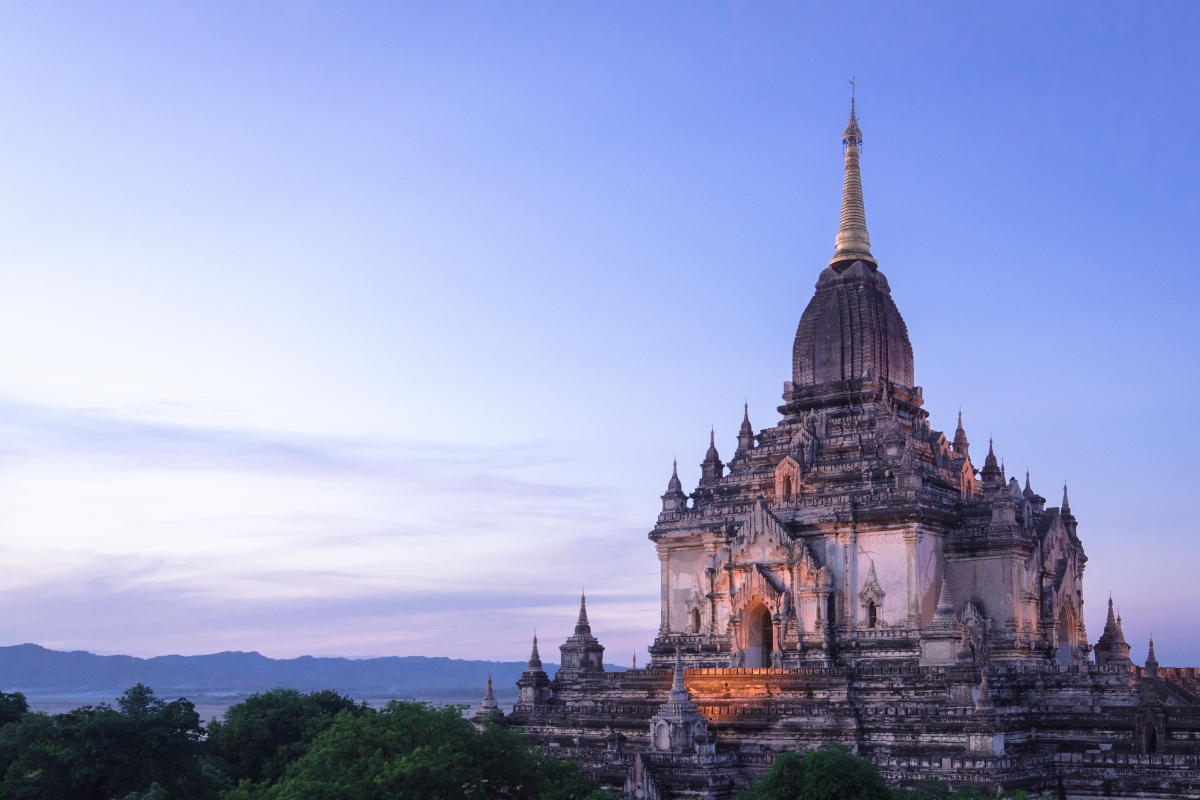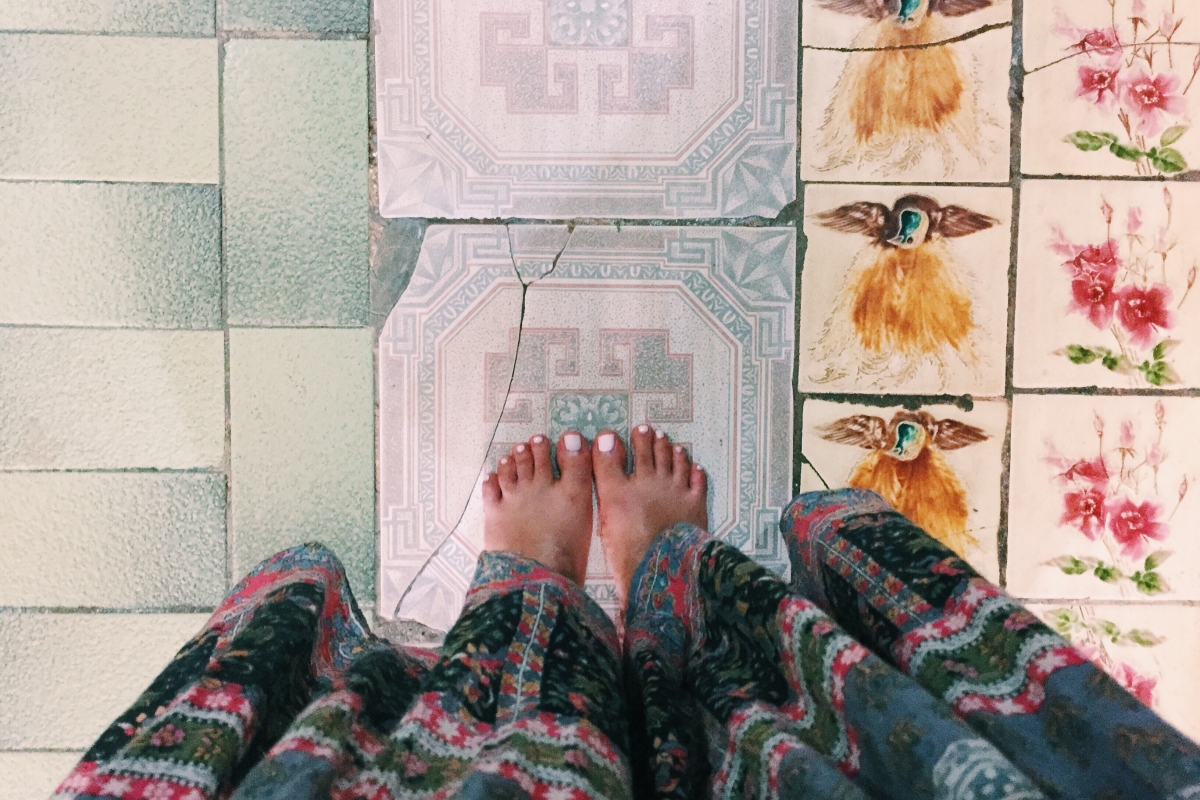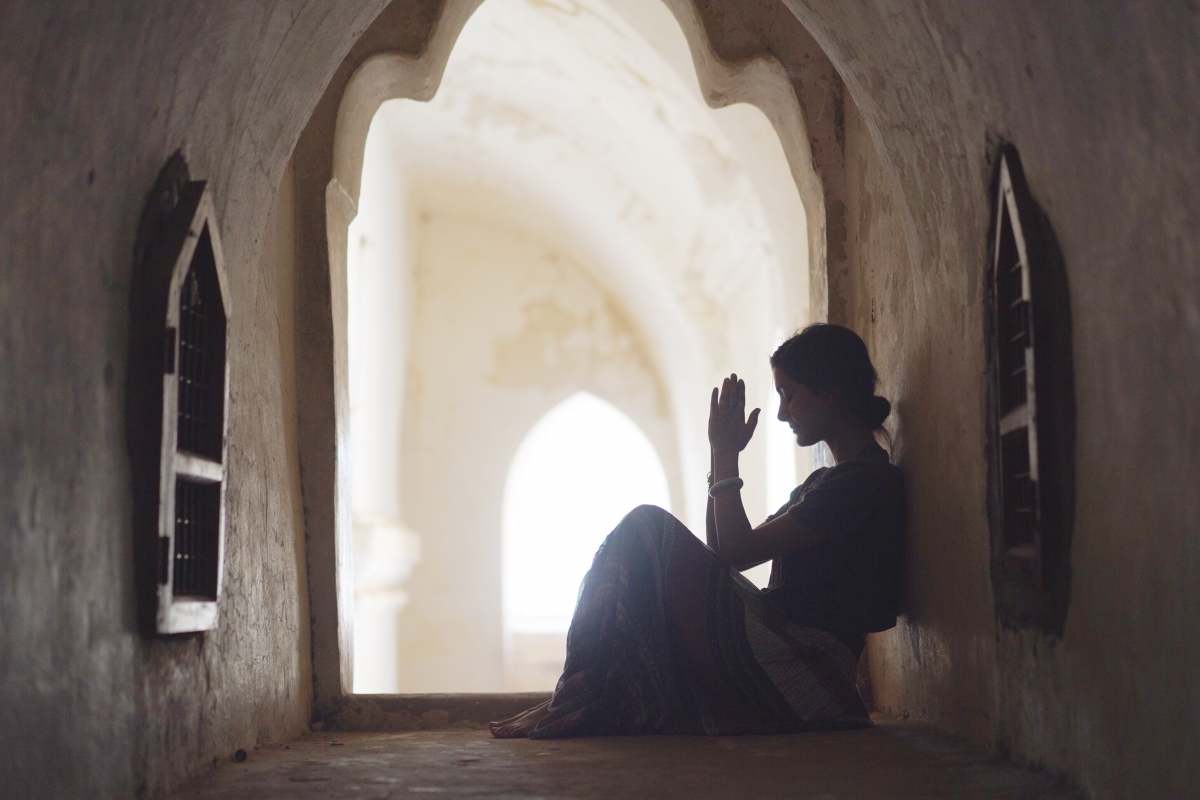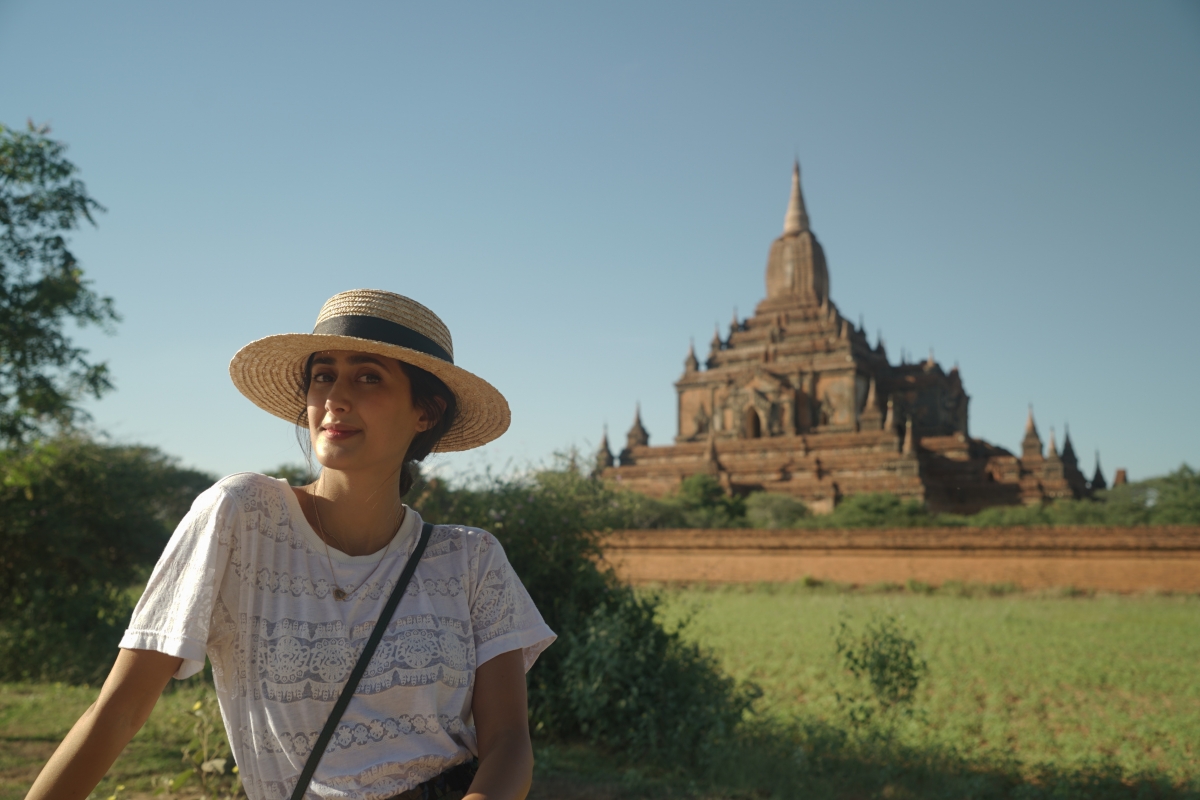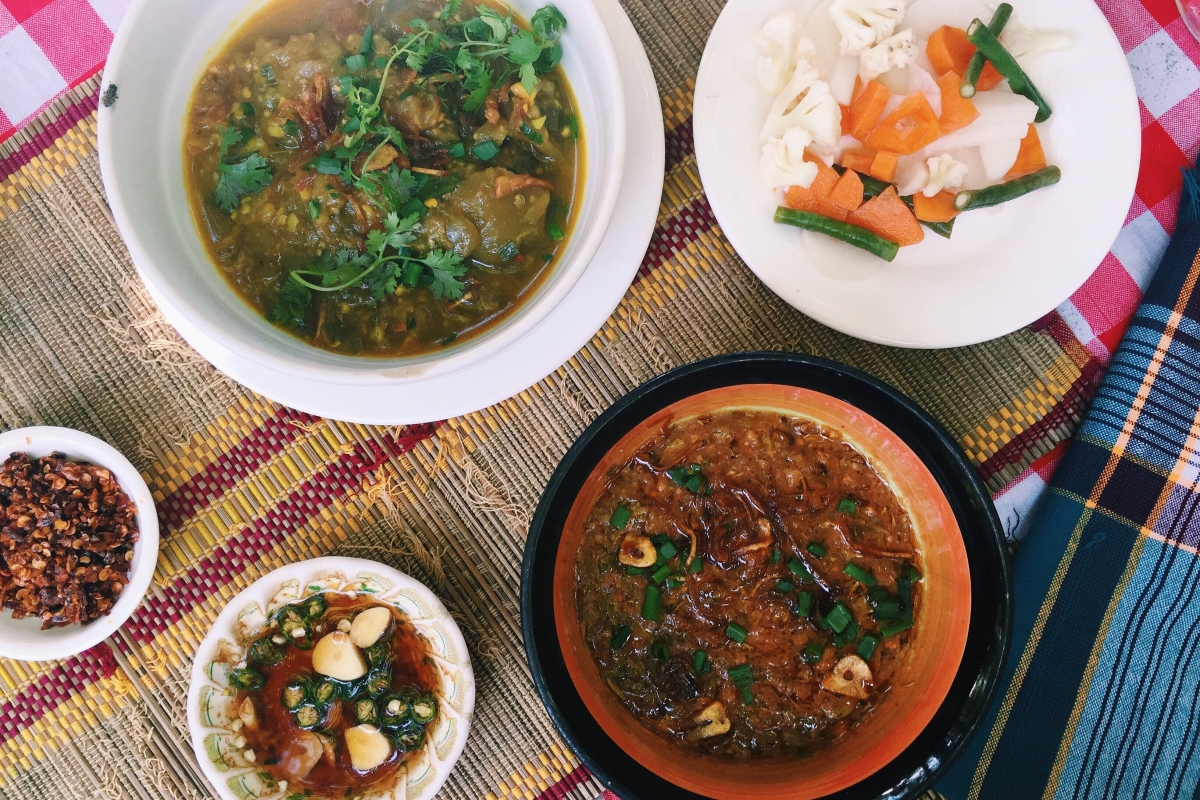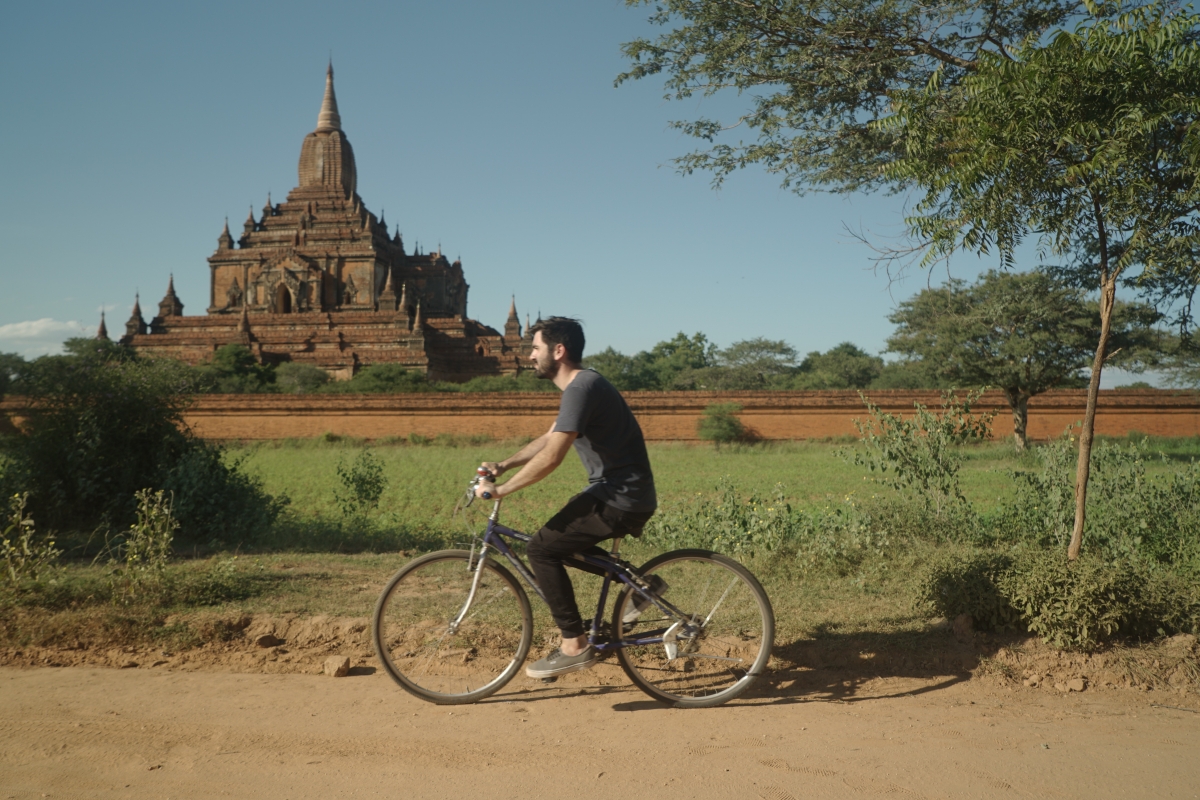 The second half of Tara's Asia trip was spent in the land of a million pagodas, Myanmar – in the cities of Yangon and Bagan.
Myanmar, formerly Burma, is a mostly untouched yet rapidly developing country heavily rooted in Buddhism. Deeply spiritual, this land has an immense sense of peace and calm, despite a history of problematic government. Having been basically closed-off from the outside world for many years under strict military rule (after a long British colonial period), the country has fallen behind on a lot of modern progress and growth. Thankfully, with a change towards democracy and new government, the country is now quickly filling in with resources. They are just now getting modern conveniences we take for granted, like cell phones and ATMs! It's quite a trip to see this progress happen right before your eyes. Teenagers will be so excited to practice their English with you! There is so much rapid growth here-- within even just the next five years this country will change immensely. Note that in Myanmar, you must bring your own crisp, new, unmarked US dollars with you or else you wont be able to exchange currency. Oh and also, be mindful that you need to apply for a visa to get into the country! Luckily this has become easy in the past year or so with an E-Visa you can apply for online.
We spent our first day in Myanmar exploring its largest city, Yangon, the commercial hub of the country. Development projects are a dime a dozen around here, but there are still strong roots of the old British colonialism throughout the city, which you can see in the many 100-year old British-style structures strewn about, now overgrown with time and nature. We stayed at the famous The Strand hotel, established in 1901 (!) to get a sense of the old world vibe. Their club sandwich was bomb and possibly in the top 3 category.
As the sun dropped low, we took a long walk past the old train station to picturesque Kandawgyi Lake, where a wooden path cuts through the water. (Watch out for the wooden planks marked with an "X" - they are rickety!)
We ended our evening in Yangon at one of the our trip's highlights -- Shwedagon Pagoda. Shwedagon is a truly massive (325 feet tall) shimmering gold pagoda, the most sacred in all of Myanmar and said to contain 8 strands of hair from the original Buddha Gautama! It is currently topped with thousands of diamonds and rubies, including a 76 carat diamond peak. At night, the gold is beautifully lit up, and you can follow the customary clockwise path around the pagoda with hundreds of other people, mostly Buddhists making pilgrimages or praying. Despite the business-like modern entry path and the hundreds of people at the site, it is still an incredibly spiritual place. Look left and you'll see a school of child monks sing prayers in unison. Look right and you'll see an old man praying in silence inside a shrine. Light a candle, make a prayer and give a donation!
The next day, we set out on a short flight to the ancient archaeological site of Bagan, which was primarily why we wanted to come to the country in the first place. But first – Let's talk about their domestic airport system for a second: It's a bit stuck in the stone ages. Remember, you must print out your own boarding pass before you get to the airport, or else you wont be able to get on the airplane! They weigh your luggage on old-school huge scales; it's really fascinating. And your boarding ticket is a little round sticker they slap on your chest. Again, with all the new development going on, this may all be a thing of the past soon.
Once we got to Bagan, the land of a thousand pagodas, we knew that we made the right choice. This is an off-the-beaten path type of adventurous place, and even more majestic in person. A vision out of a storybook or an Indiana Jones adventure. Like a Buddhist Mad Max almost, biking around little dirt roads alongside horse-drawn carriages, hopping from ancient temple to temple having no idea where you're going, even with a map. Atop massive ancient temples, you wait for early sunrises and chase sunsets, truly some of the most spectacular in the entire world. It was incredible.
Get yourself a bike or scooter and explore the (literally) thousands of temples and pagodas all around you. While you will find some tourists at the most famous spots (as well as lots of monks going about their day), the best thing about Bagan is that with SO many temples, you can easily wander and find one that is basically deserted if you wish. If you need help, just ask a friendly local and they will gladly guide you to their favorite sunset-watching spot atop a lesser-known pagoda. Small children will show you the narrow secret passages up to the top floors, warning you to "Watch your head!" And of course, you might be gently encouraged to buy a trinket from them -- But the people are truly gracious and not pushy at all. Remember that you are in holy land, so you will have to dress accordingly (as in covering your shoulders and thighs). People still wear traditional garb here, so get in touch with the local scene and get into it!
We stumbled upon an incredible tour guide, named Kjyo. On our first stay, we had him show us the lay of the land, and a few quieter temples to get our bearings. He and his wife MarMar Shwe are a big part of the community - you can find her and her daughters selling lacquerwear at one of the most famous and beautiful temples, Ananda. Then, on the second day, we trekked out by ourselves for solo exploring.
We also kicked off our second day with an early start for a hot air balloon ride above the entire area! There are three companies that provide this - we chose Oriental Ballooning for their least crowded baskets, and highly recommend them. All the providers are quite expensive, but the experience is beyond worth it. You float peacefully over the tops of a magical ancient landscape, as the sun rises behind the peaks of thousands of pagodas. It's INSANE. Then you finish off with a glass of champagne!
Our hotel, Tharabar Gate, was located right smack dab amongst all the temples, making exploring all the more fun and accessible. Our room's balcony was basically 50 feet from a pagoda, which was incredible. Right next to our hotel was the BEST food spot around, The Moon / Be Kind to Animals. This is a spot that will forever stay in our hearts - The food, all vegetarian, was so darn delicious. From the tamaraind curry to the aubergine salad, to the black sticky rice and the pitaya and coconut smoothies... We couldn't get enough and literally came here 4 times within 3 days. The staff became our homies and it felt like home - if you go here, say high to "Nyne Nyne" for us!
On our way out of the country, we went back home through Yangon and stayed an extra night in the city at the Sule Shangri-La – A gorgeous, modern and huge hotel with one of the most epic buffets around. With high-end luxury accommodations in a city that is majorly developing, the Sule is an indication of the wealth and growth this city will soon come to see. The service is impeccable, and the beds as plush as can be. The hotel is located in the most up and coming area of downtown, where all the action is and will be.
My advice is :: Go to magical Myanmar soon while all this change is still going down. You won't regret it.
YANGON:
WHERE TO STAY:
Shangri La // The Sule Shangri-La is the best modern luxury that Yangon has to offer. This high-end hotel has beautiful rooms, an epic buffet, and is located in the up and coming area of the city. The food is fantastic and the service is impeccable.
The Strand // This classic boutique hotel is old-school British colonial vibes at its finest. Each floor has it's own butler, and you can feel the history in the walls.
FOOD:
The Strand // Their "famous" club sandwich is bomb diggity.
Rangoon Tea House // This hidden tea house is the spot, if a bit hard to find. Awesome food and refreshingly hip decor.
l'Opera // This Italian restaurant sets the bar high. The food is excellent and the ambience romatic.
Le Planteur // This is one of the best restaurants in the city, with a famous Swiss chef. Come here for modern french food, set in a serene garden complete with lawn seating and an old colonial mansion.
ACTIVITIES:
Shwedagon Pagoda // A spiritual mecca, a massive golden pagoda surrounded by hundreds of praying pilgrims and Buddhist shrines.
Kandawgyi Lake // A picturesque lake full of lily pads and surrounded by trees. Take the wooden path across but watch your step!
BAGAN:
WHERE TO STAY:
Tharabar Gate Hotel // This hotel is situated in the best spot. You've got walking-access to tons of ancient temples and some of the best food around (aka The Moon). The rooms are really nice and the pool is lovely. Great service.
The Aureum Palace Hotel // This is where you stay if you're looking to splurge. The accommodations are quite nice, and you have a view over the plains, but...you are a bit far from the temples and the action.
FOOD:
The Moon Be Kind to Animals // We ate here every single day when we visited Bagan. Could not get enough of the delicious food, amazing service, and chill ambience. Do not miss the tamarind curry, black sticky rice, aubergine salad, aubergine curry, spicy chapati wrap, and crispy noodles. Oh and their smoothies are incredible!!! Miss this place very much. Really kind staff.
Star Beam Bistro // Here you can find great Burmese and other Asian dishes, and great warm bread rolls to start
The Library // Come here if you need some PIZZA in your life while you're in Burma
ACTIVITIES:
Temples! // Clearly, Bagan is all about the temples. Get a motor scooter and get lost exploring the ancient pagodas and stupas. Jump on top of them. Climb away. Make friends. It's an adventure you'll never forget.
Hot Air Balloon at Sunrise // This is truly one of the most magical experience on the planet. Oriental Ballooning was a lovely experience. They pick you up at 5am, bring you for tea, coffee and biscuits, then you're off into the air as the sun rises over the thousands of temples.
Market // Explore the open air market where locals shop for their produce
Photography by: Brian Charles Lehrer + Tara Sowlaty