Glow Guide to PARIS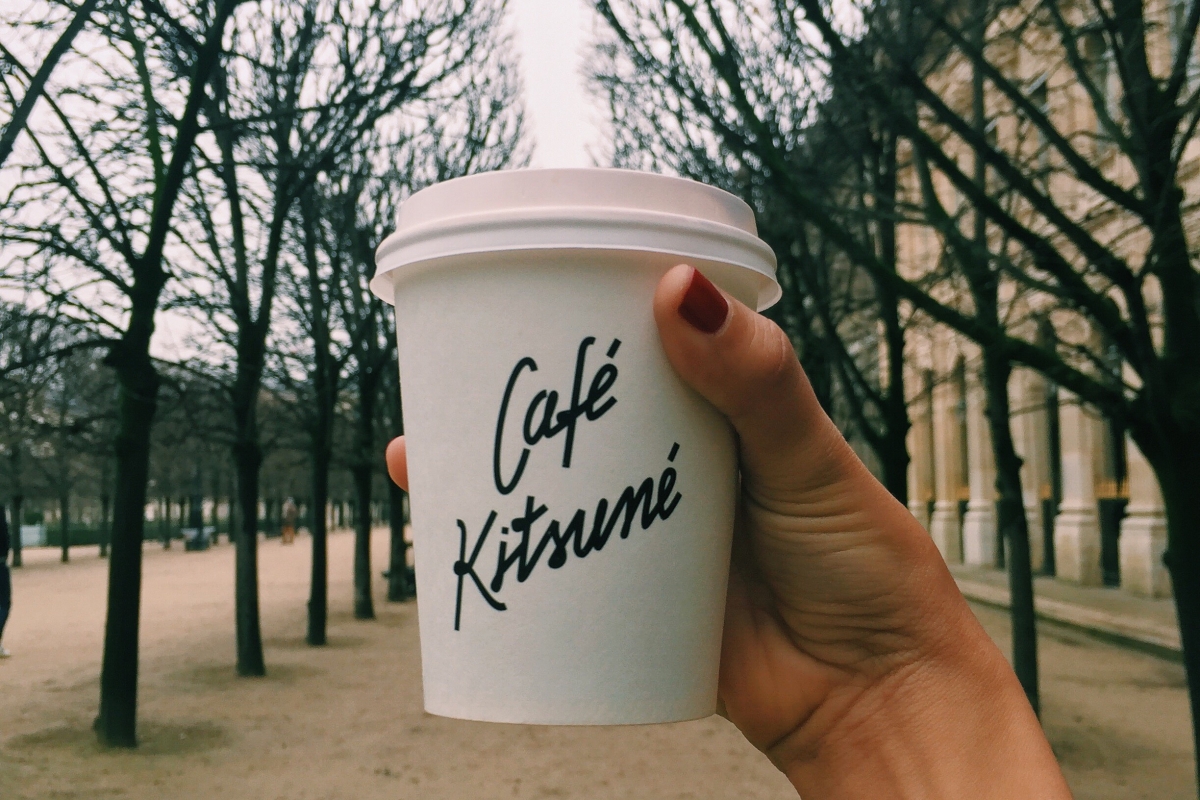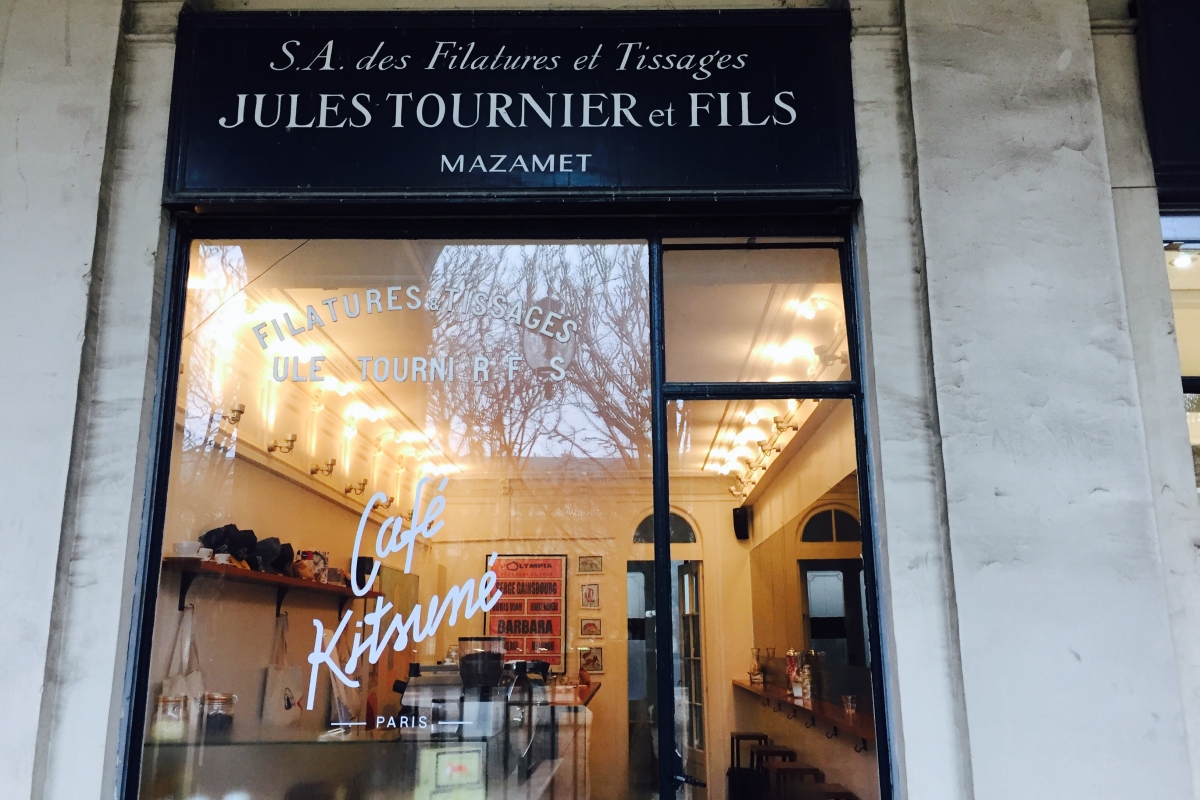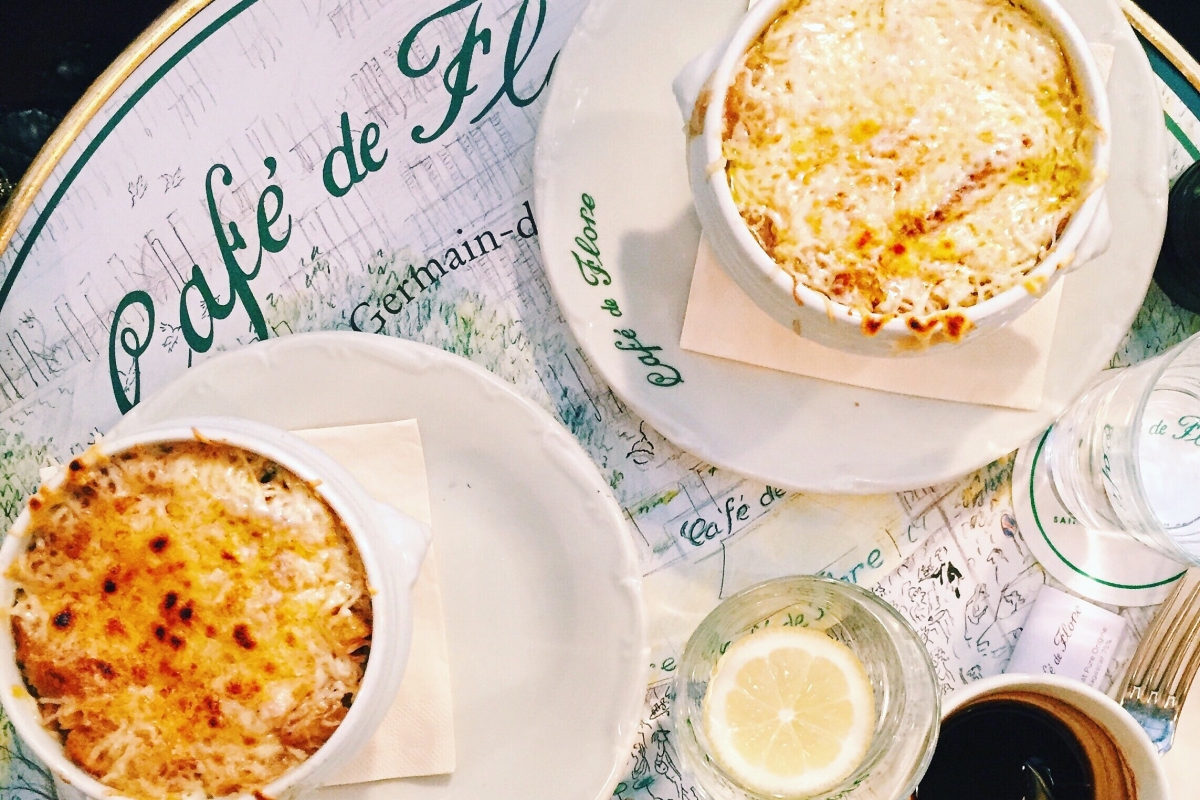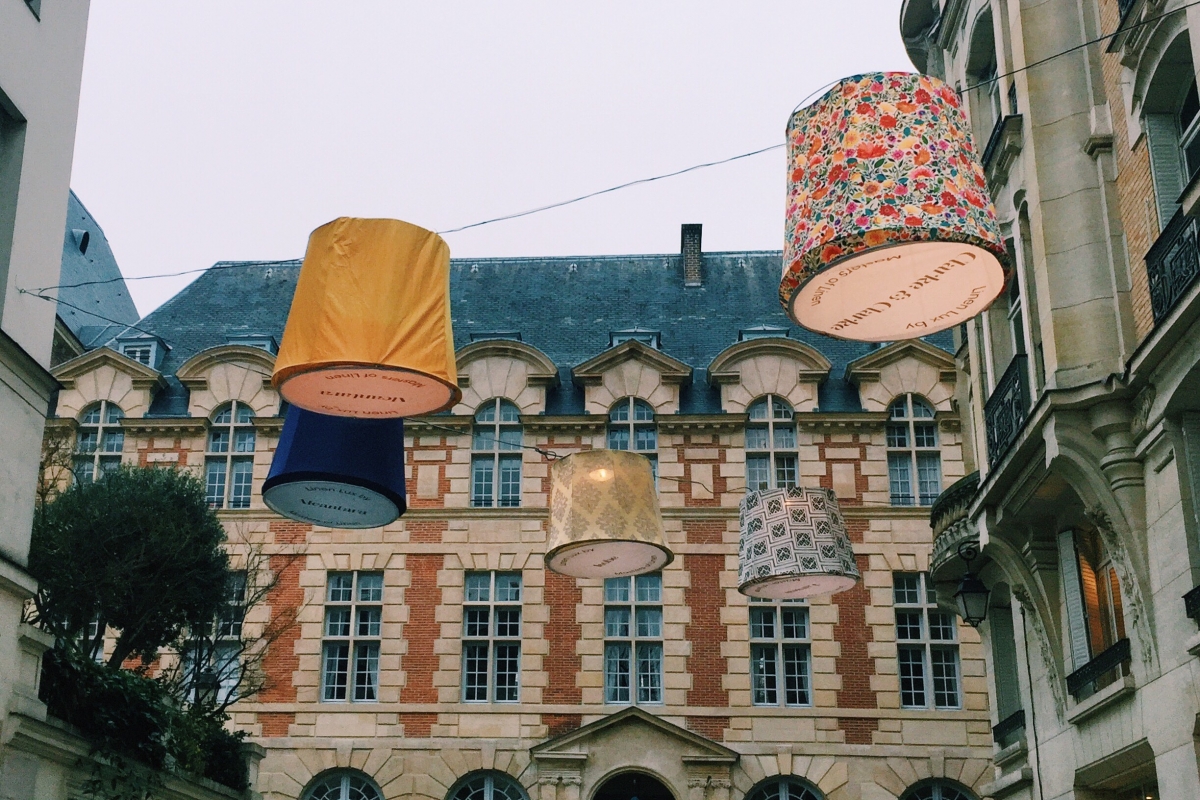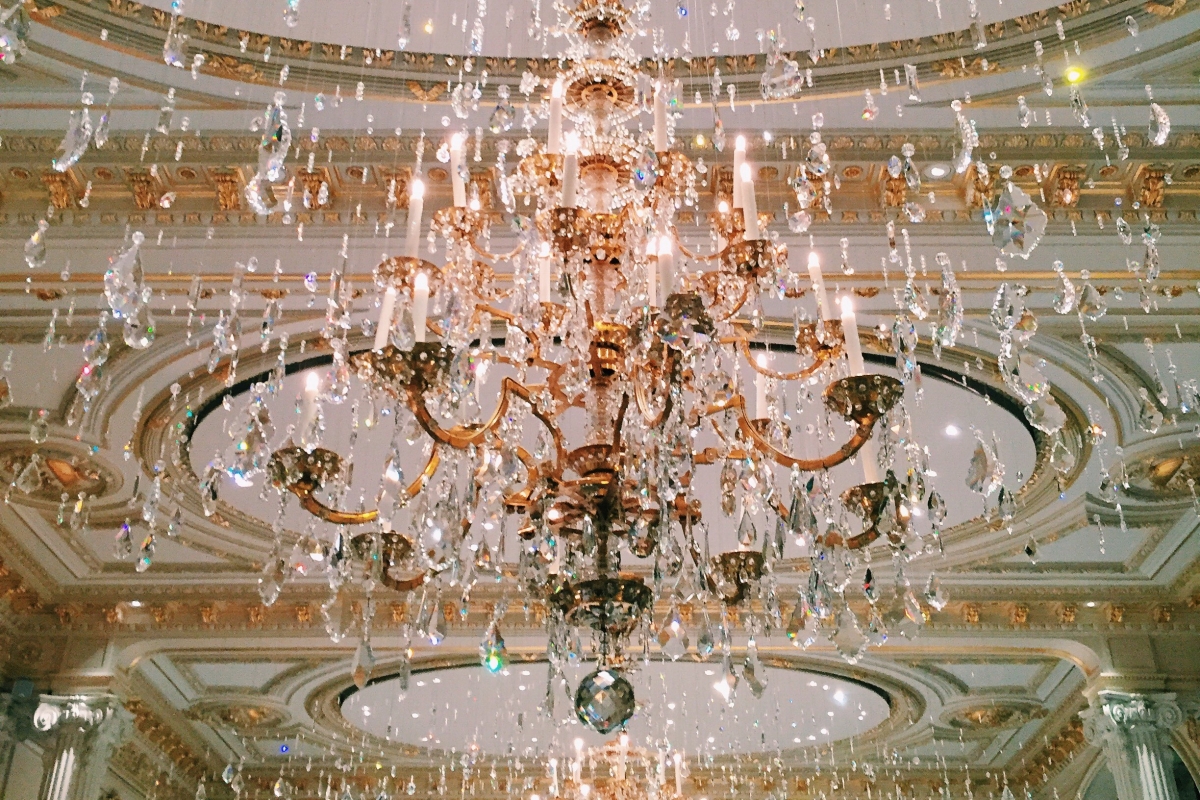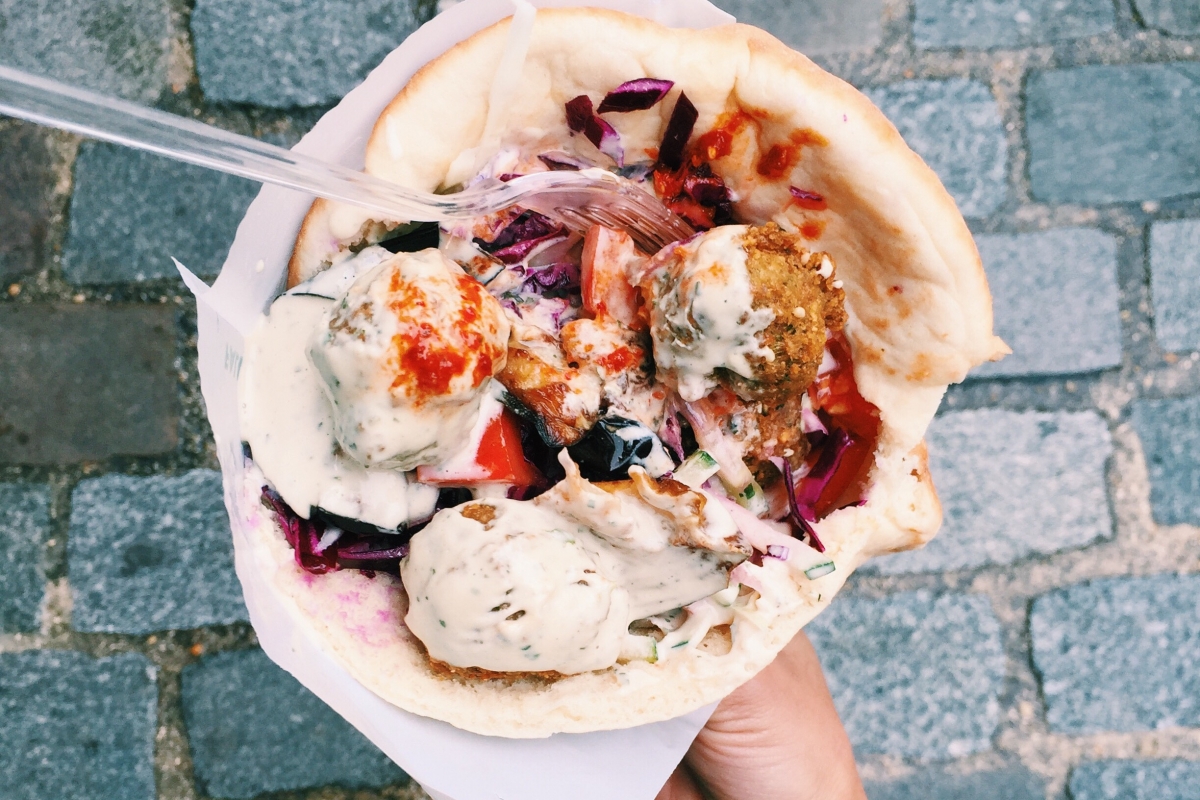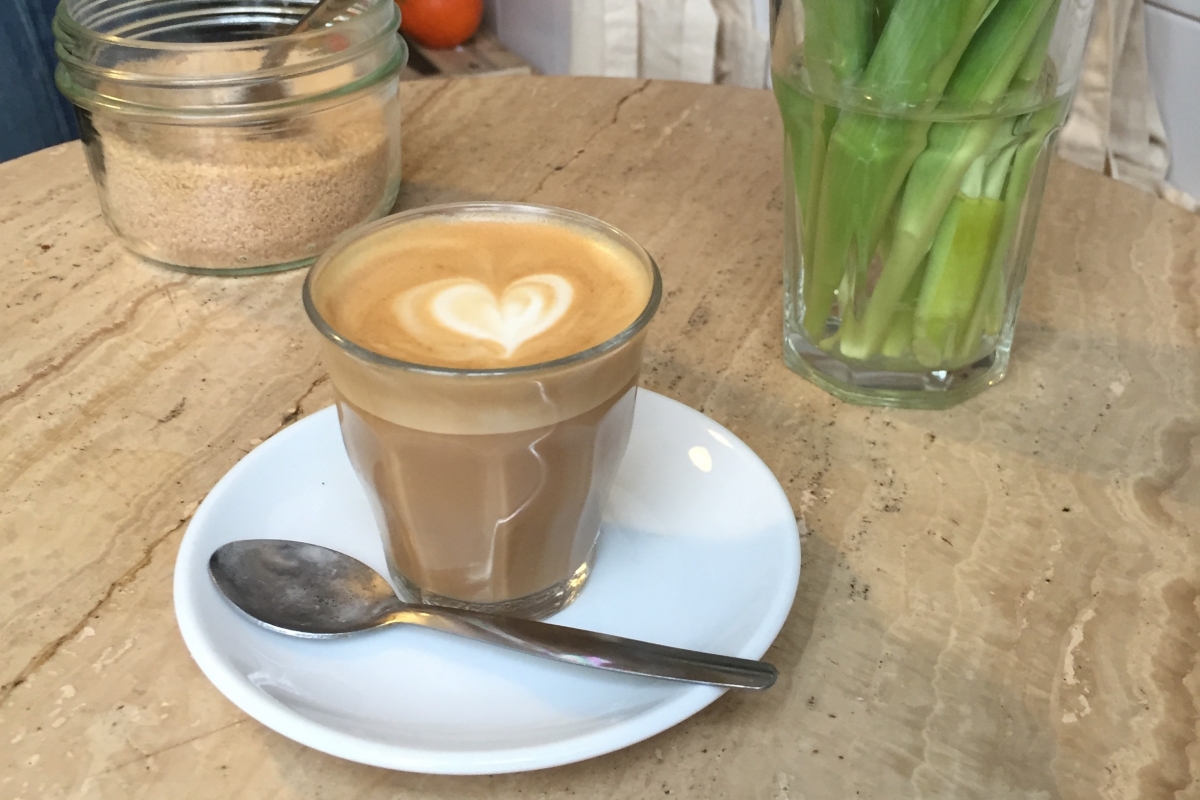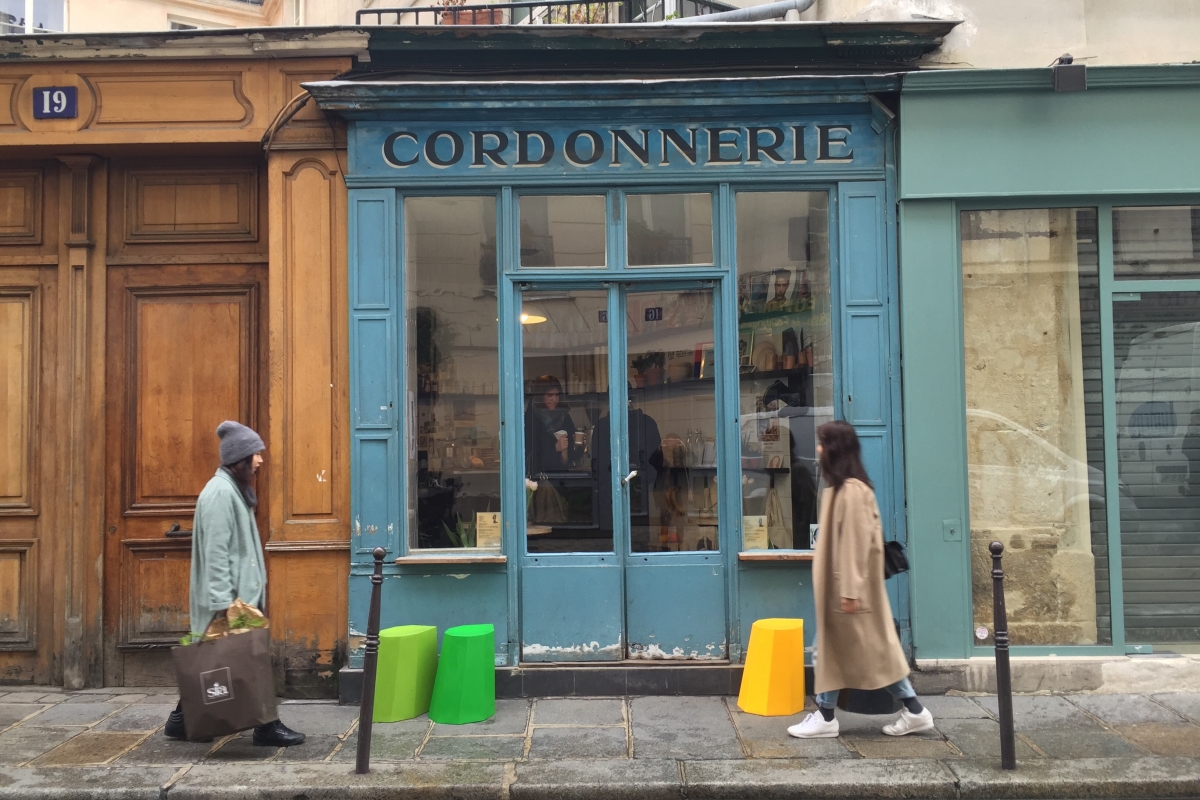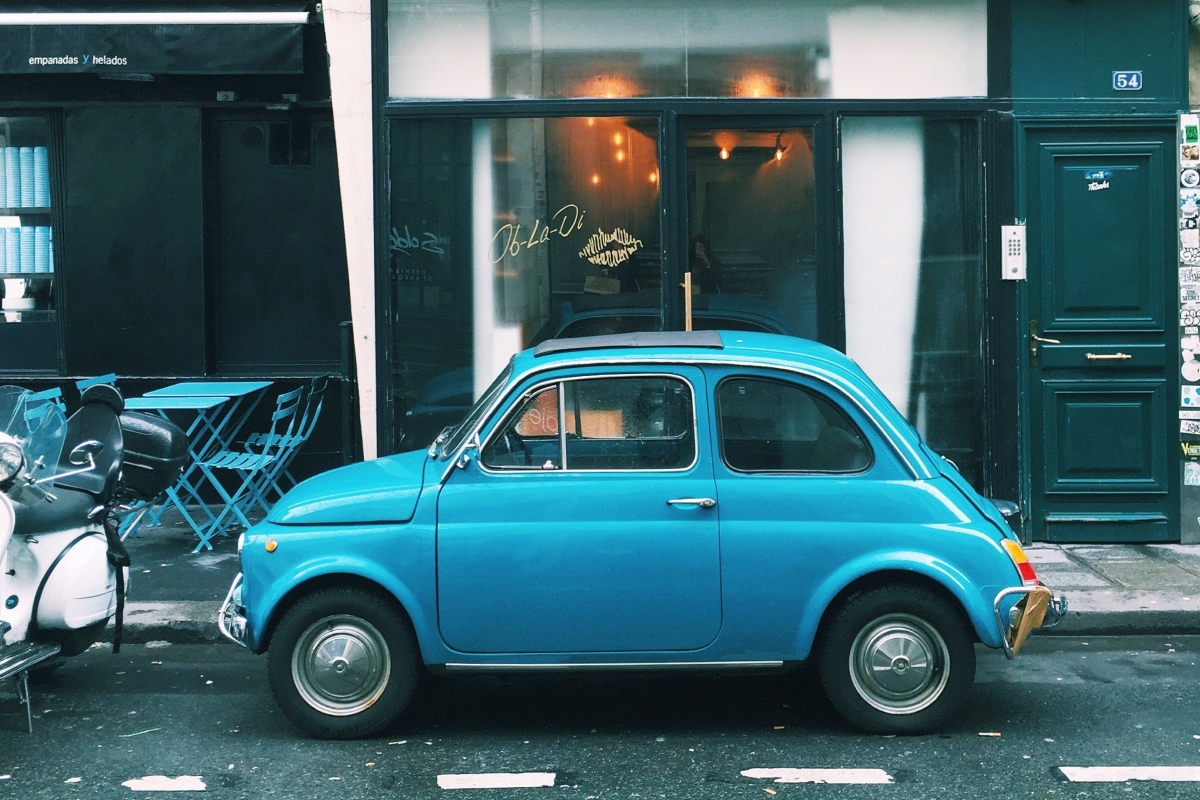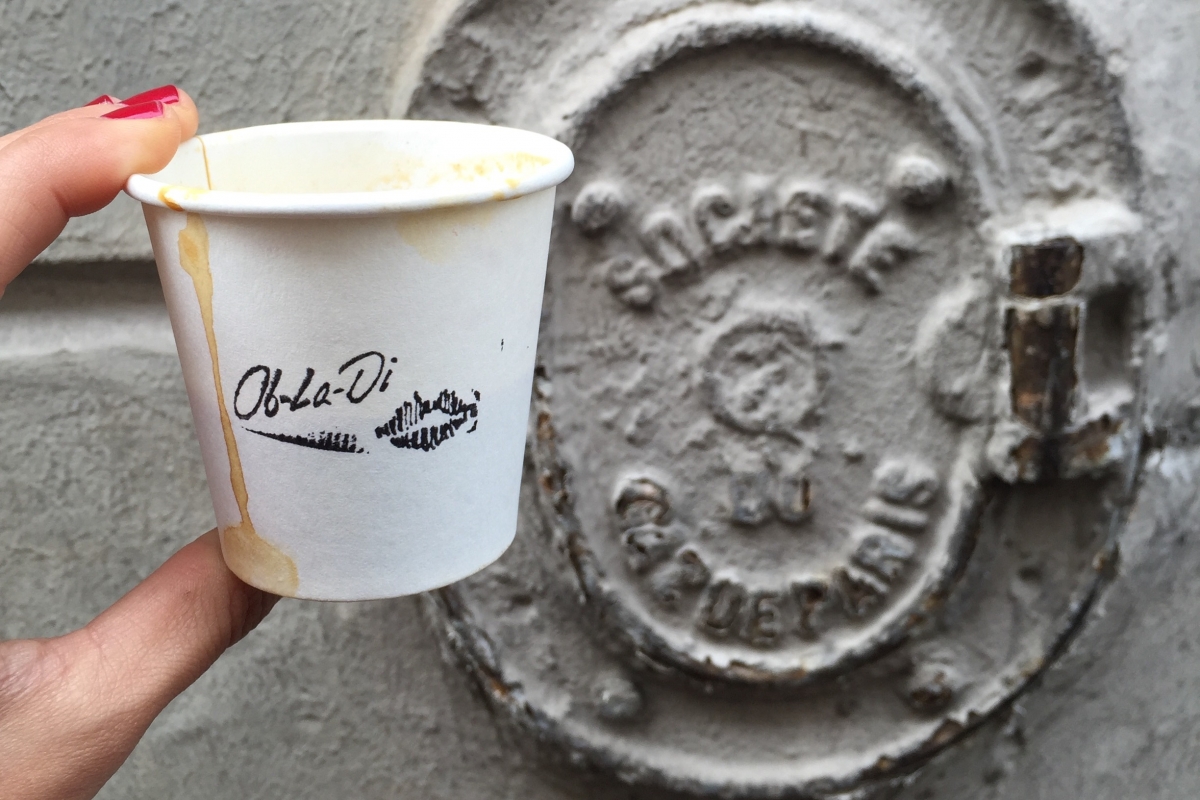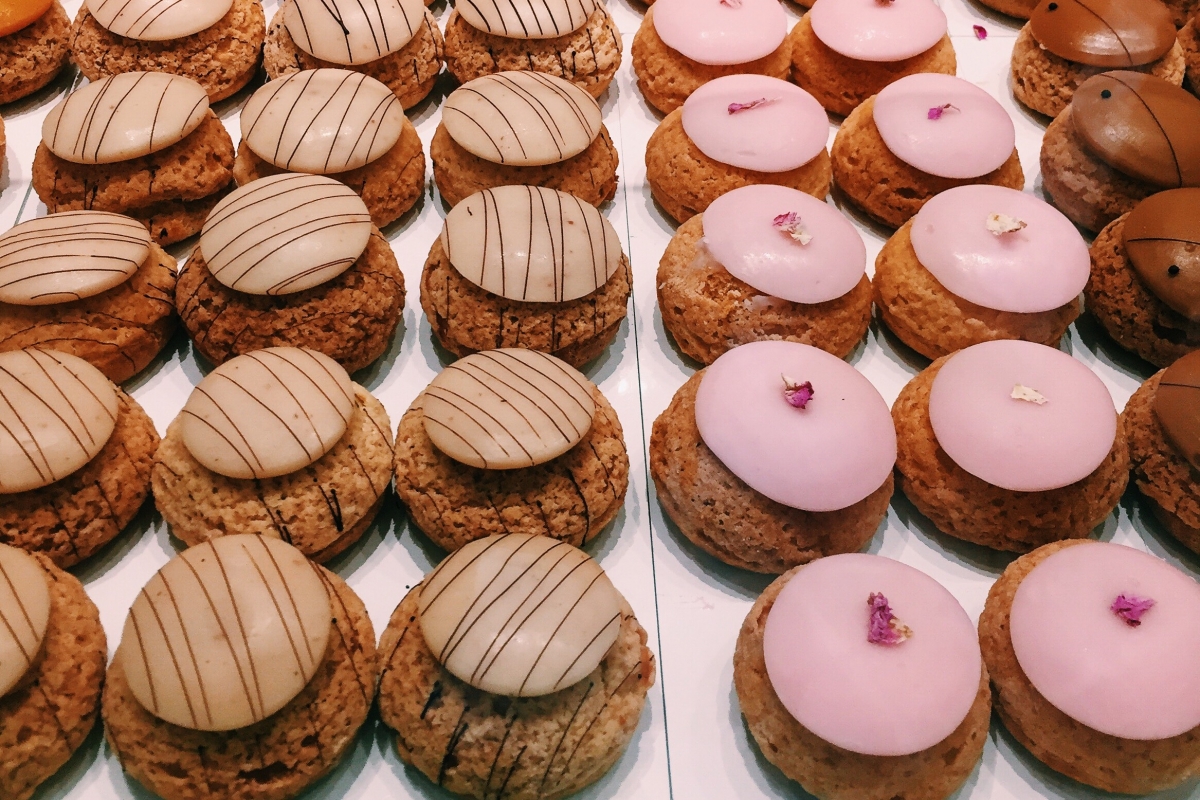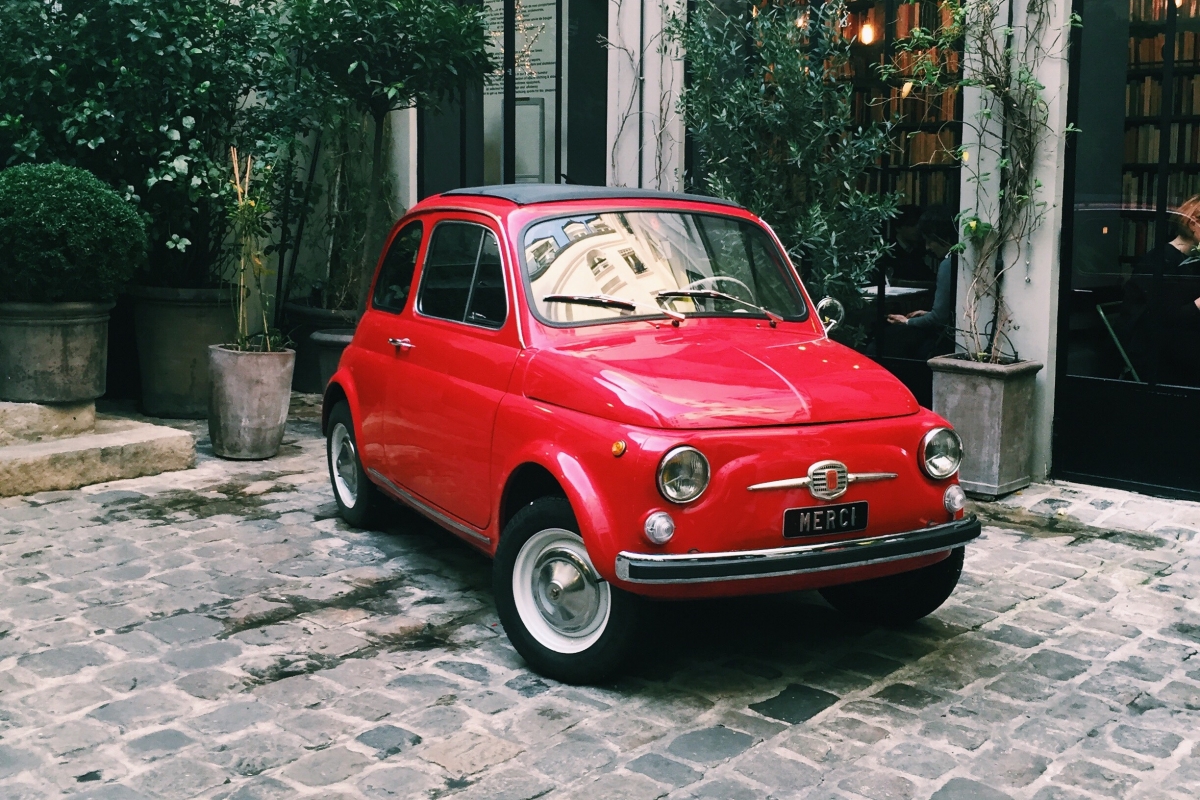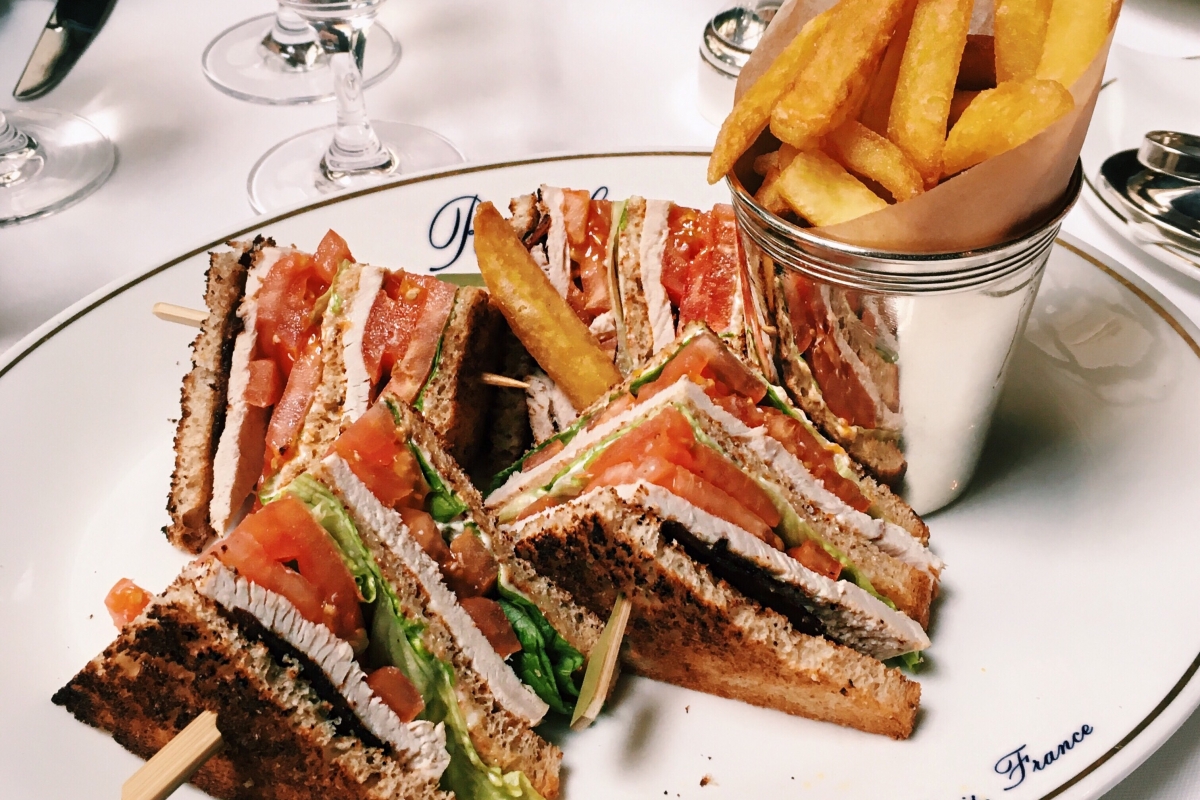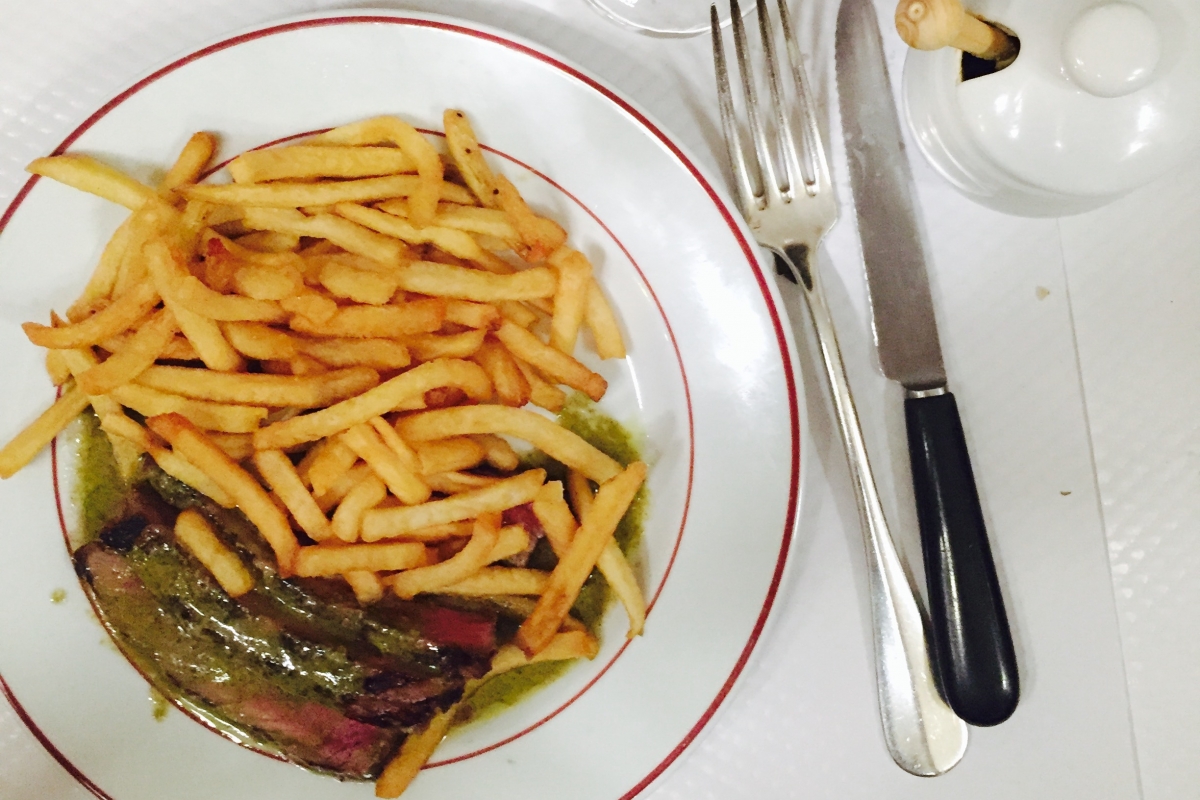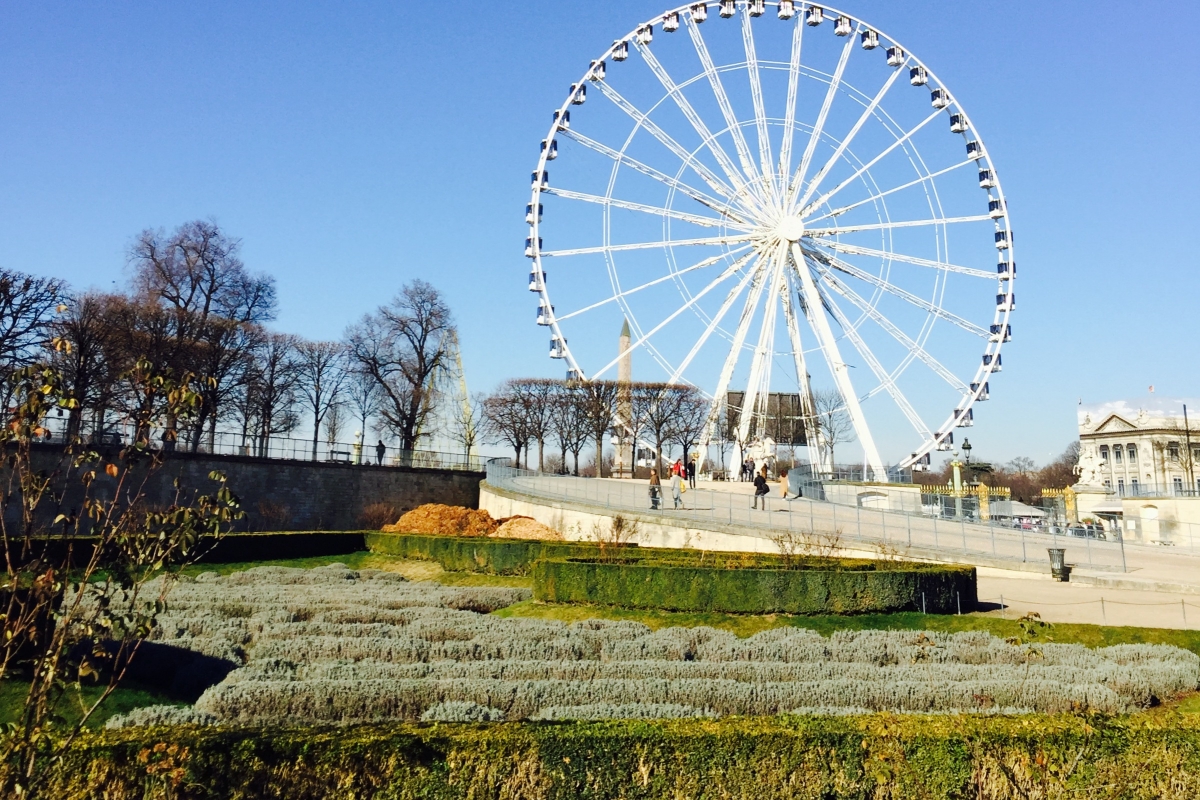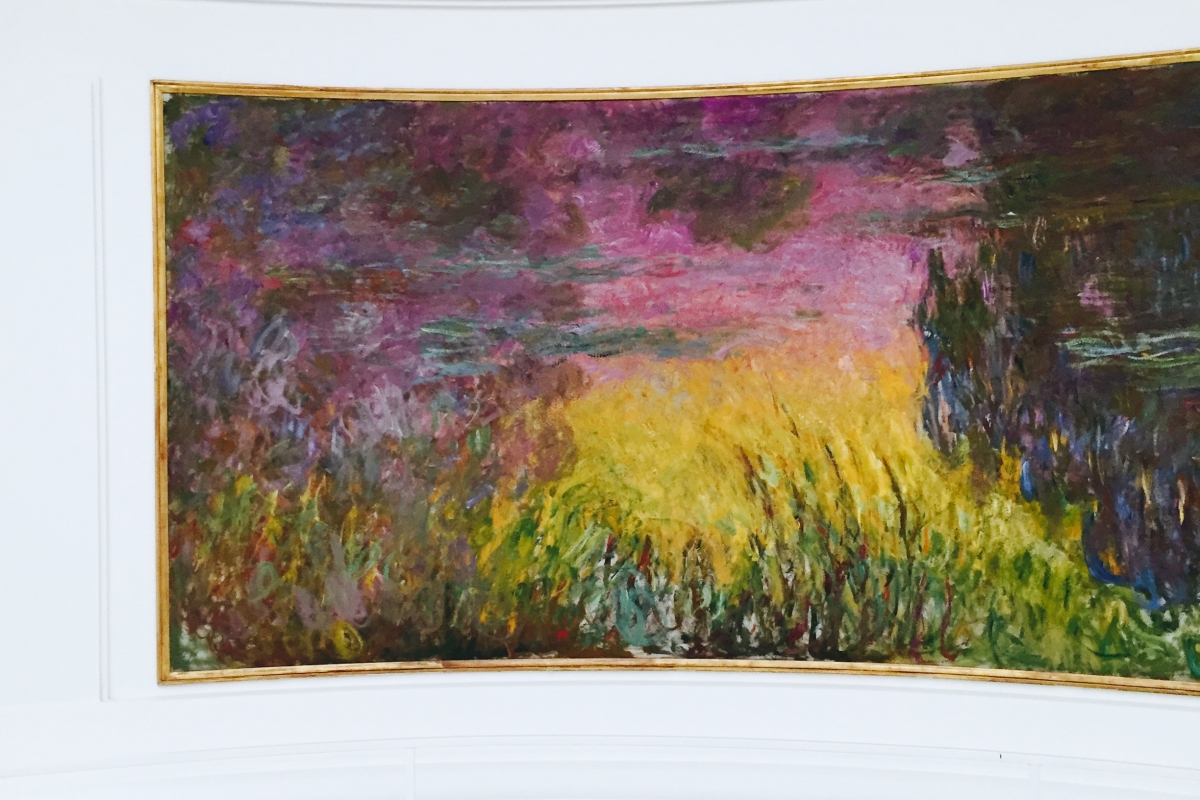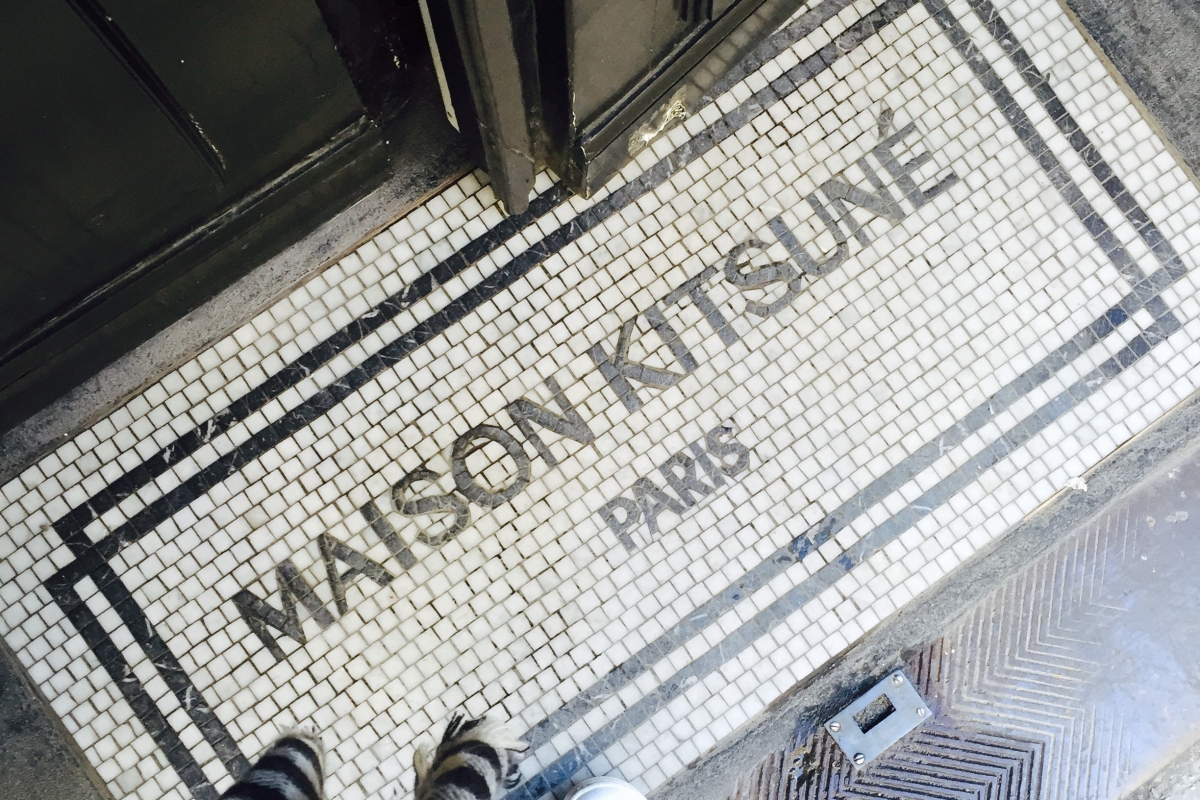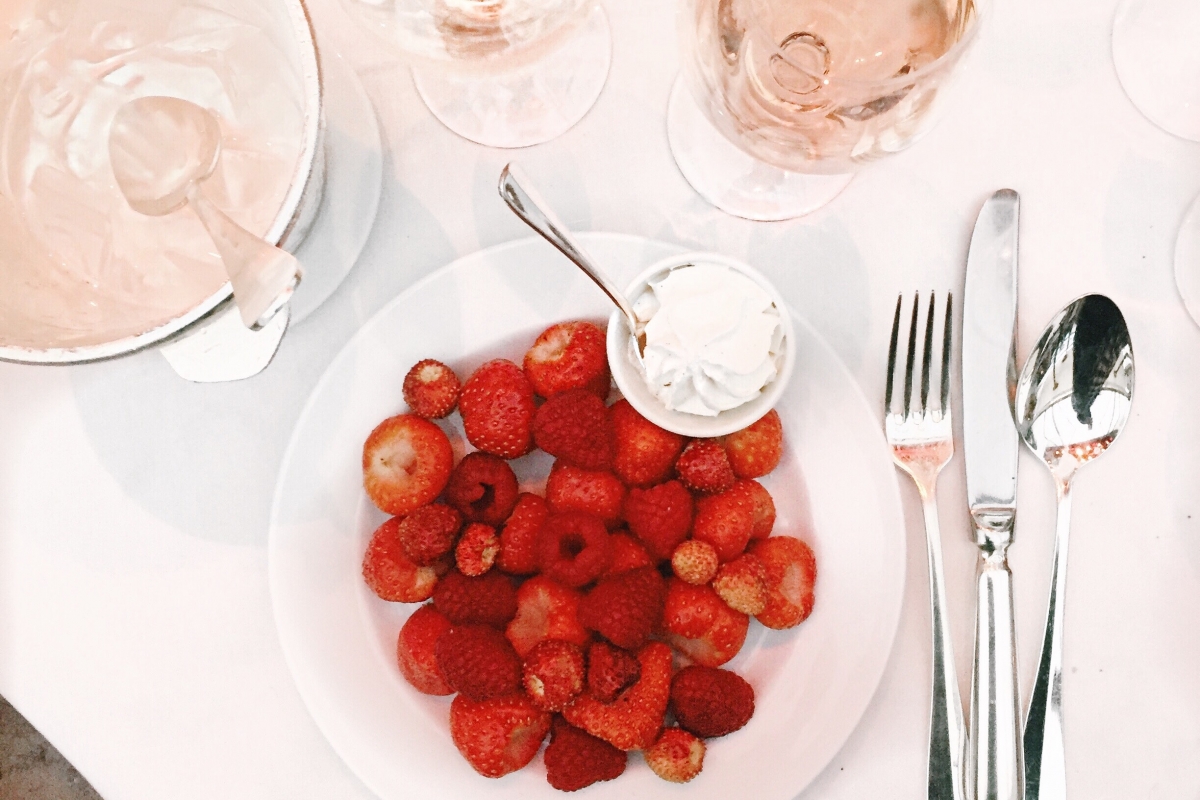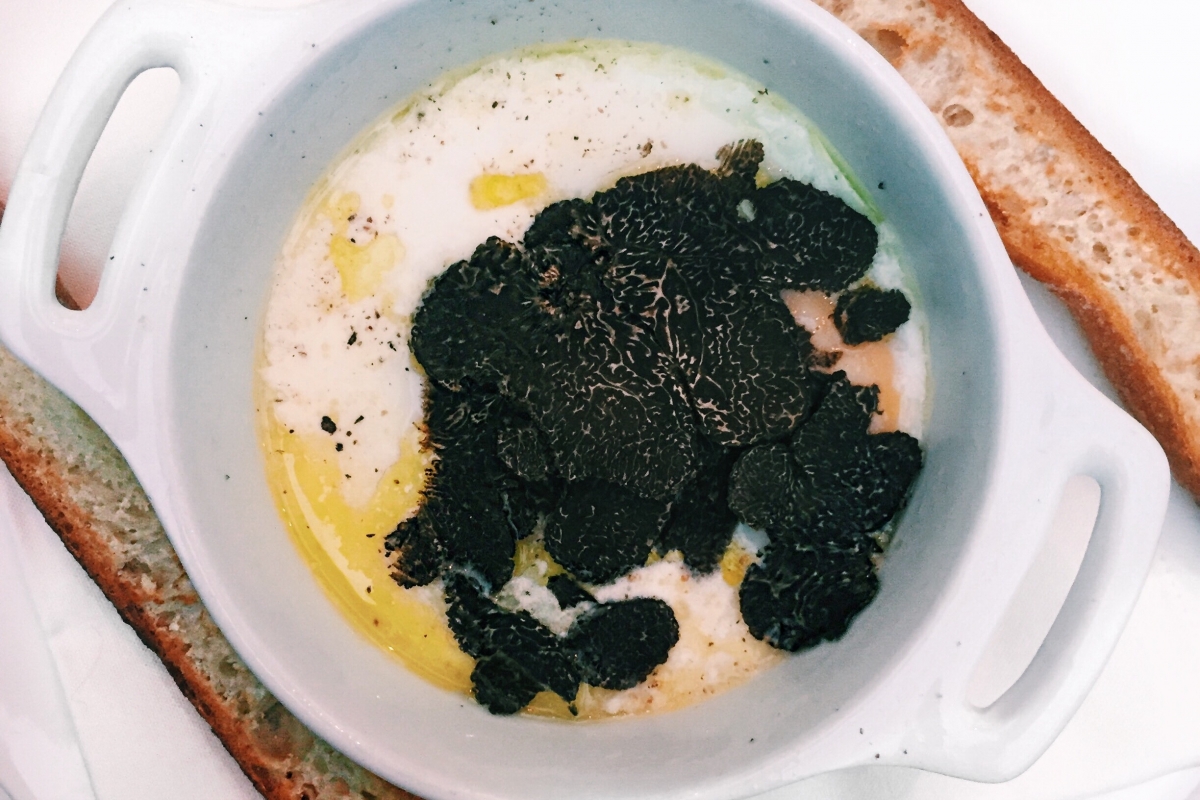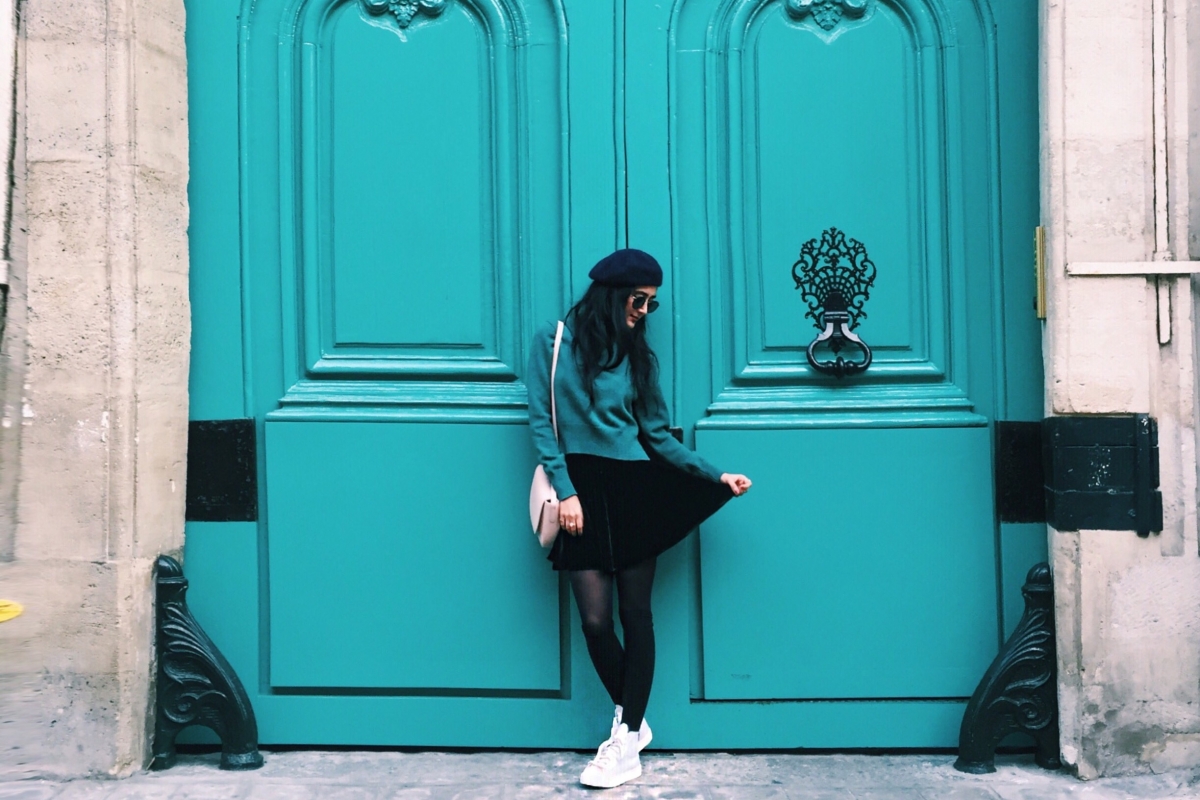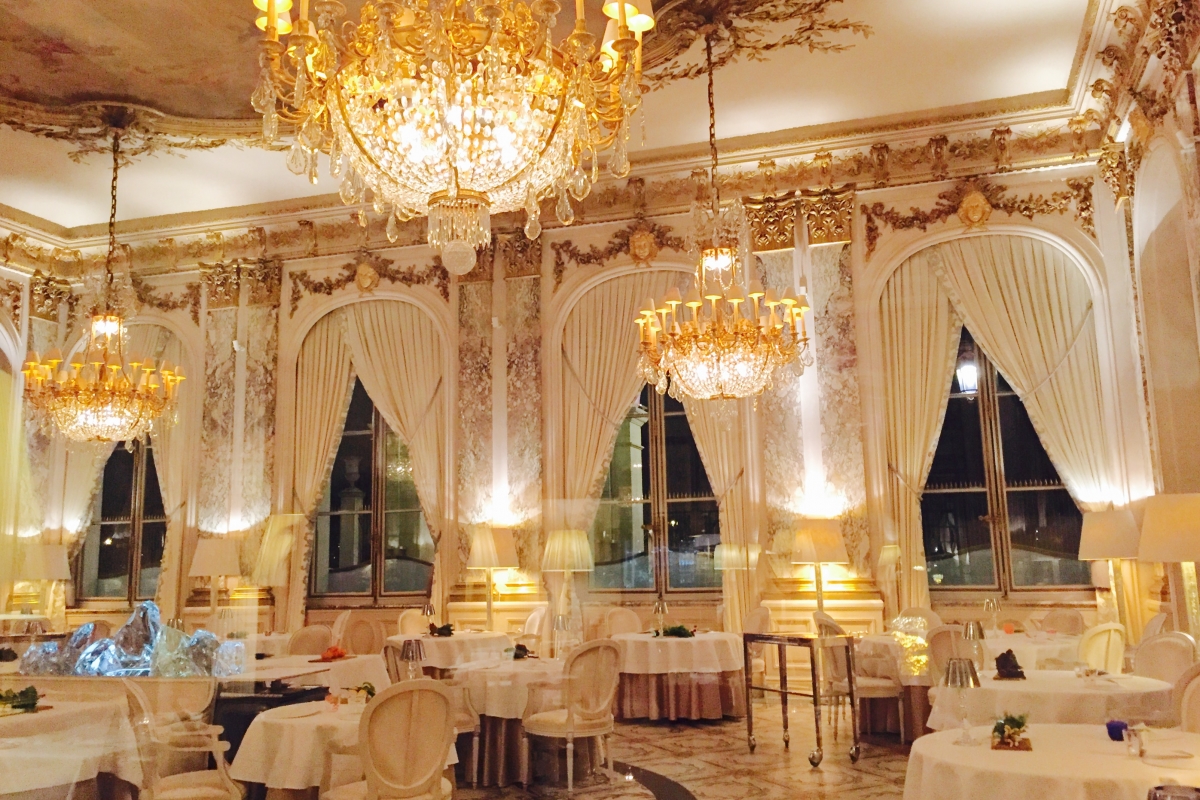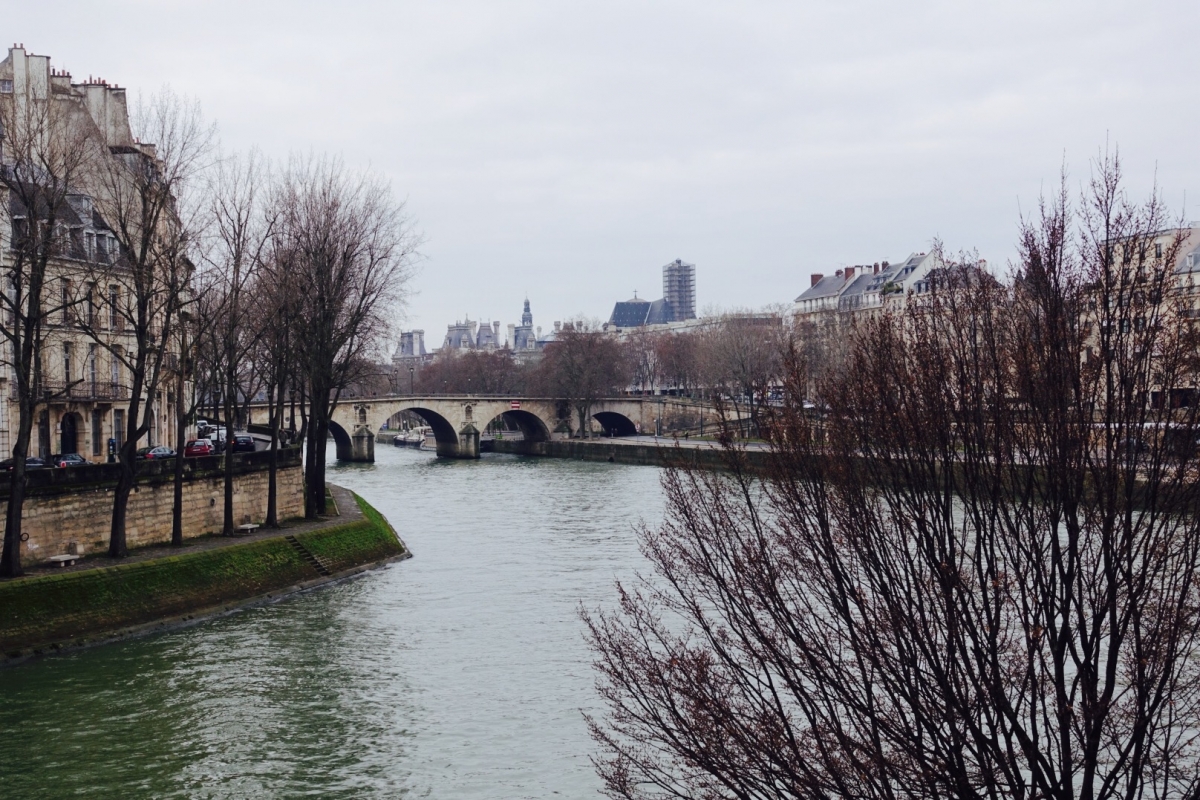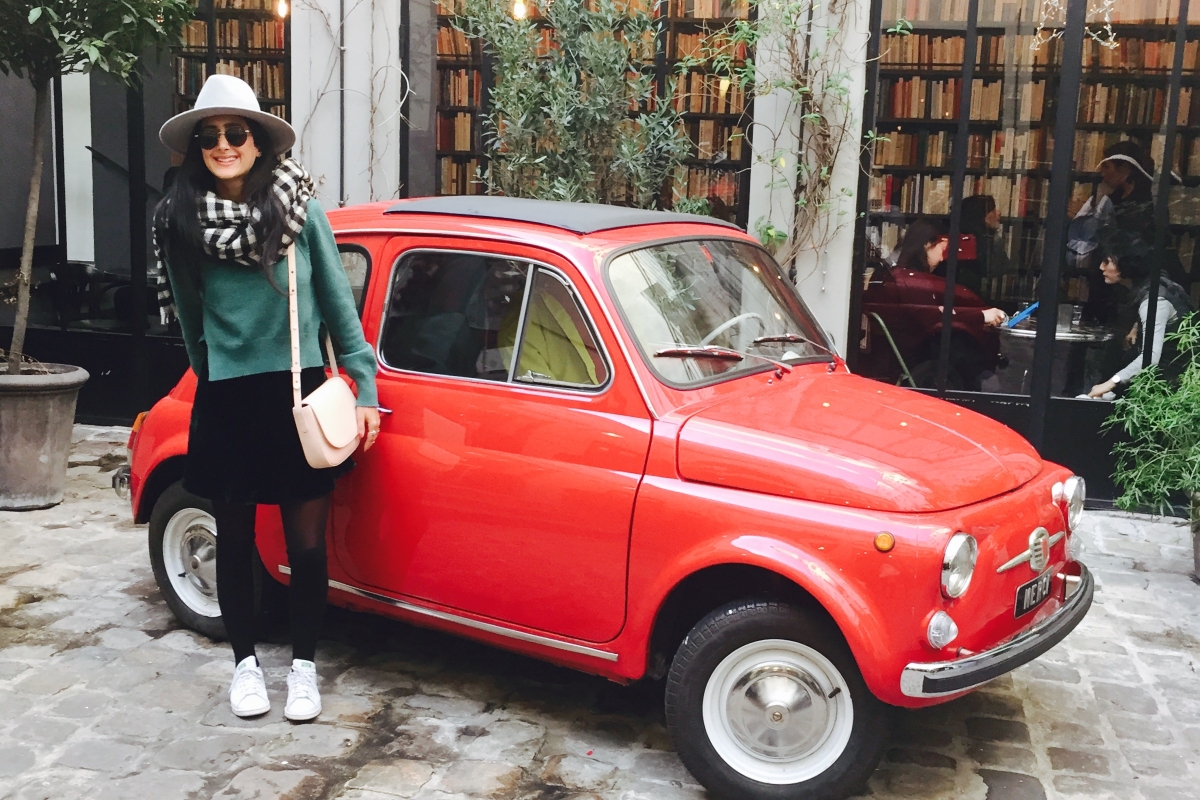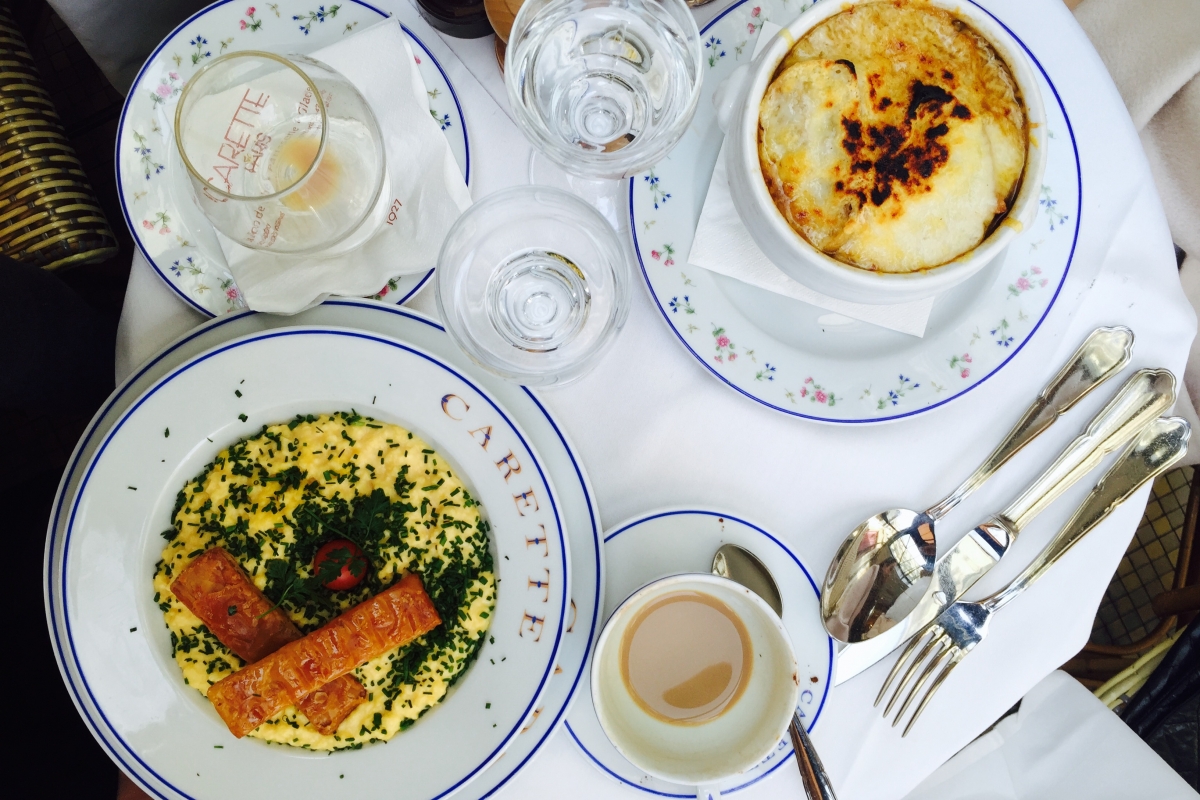 Paris is a world in it's own, and truly one of the most magical cities in the world. From the best croissants, baguettes, to sites, and shopping, every moment in Paree is picture perfect.
The instant we get to Paris it's all about strolling, sites, and of course lots of incredible food. From roaming around Palais Royale with a cinnamon capuccino from Cafe Kitsune, to a picnic in Jardin Tulleries, to some of the best Parisienne sweet wafers in Le Marais, there's always so much deliciousness and fun to be had in the city of Light.
With stunning architecture and ornate doors at every corner, every moment in Paris in a picturesque. Grab a fresh baguette from the corner boulanger and get to exploring. That first rip off of the baguette is the most magical, so savor it. And get a croissant every moment you can. Soak up the 19th-century cityscape, wide boulevards and the River Seine. Beyond landmarks such as the Eiffel Tower and the 12th-century, Gothic Notre-Dame cathedral, there is so much to explore.
Here are some of the classic Parisian-musts mixed with of our favorite off-the-beaten path spots.
WHERE TO STAY:
Hotel Costes // Set among boutiques in the 1st arr., this hip hotel is a 5-minute walk from Jardin des Tuileries, and an 11-minute walk from the Musée du Louvre. Elegant, classic and chic. One of the best spots for people-watching lunch, and drinking at the bar nightime.
Hotel Saint James // This luxury hotel with a private garden located centrally ,near Champs Elysees and Trocadero. It's a member of Relais Chateaux does classic French with a twist.
Plaza Athenee // This posh, legendary hotel is off Avenue Montaigne, with some rooms having the most epic Eiffel Tower views. A splurge for a high-end Parisienne experience.
Hotel Amour // If you're looking for more of a trendy/hipster experience, this hotel is located within the Pigalle district of the 9th arr. The bohemian boutique hotel has eclectic, colorful rooms designs ranging from disco balls to erotic sculptures.
RESTAURANTS:
L'As du Fallafel // An absolute must. All you need is to order the Vegetarian Special, with a little spicy sauce. OH, and you might want a fork. You're welcome.
Les Cocottes // Famous French chef Christian Constant has made quite the name for himself with his elevated yet relaxed bistro fare. He owns a few restaurants, but the best one is the one closer to Eiffel Tower. The dishes are all cooked and presented in cast-iron cocoettes, and the desserts are incredible.
Cafe de Flore // One of the most iconic spots in all of Paris. It's open all day and brings you the best in the city. Find a spot in the middle class-enclosed patio, and lounge. Some of the favorites to order here: the capuccino, hot chocolate, croque madame, french onion soup, and the club sandwich.
Ralph's // Ralph's is the all-American restaurant opened by Ralph Lauren inside his elaborately appointed store on the Boulevard St.-Germain. Reservations can be hard to come by, but if you get yourself there, sit on the patio and order the burger, club sandwich, Caesar salad, and cappuccino, and caramel popcorn.
Caviar Kaspa // You must order the baked potato, when you come here. It is DIVINE. It's whipped with butter to heavenly lightness, put back into the patotato skin, topped with creme fraiche, and top with incredible caviar. From the pickles, blinis, smoked salmon, crab and crayfish salad, vodka, toasted brioche, and vodka, you get a Parisienne spin on Russia.
Claus // With a restaurant and takeaway next door, think of Claus as a light and bright spot for a lovely petit-déjeuner. Breakfast highlights include Bavarian pancakes, riz ua lait, smoked slamon, and scrambled eggs
Wild & The Moon // As they say, "it's all about slow food set to an urban beat." The food here is health food done the Parisienne way, with some of the best juices, smoothies, and raw food bites around. You'll need some Wild & The Moon between all the croissants you'll be eating.
Relais de L'Entrecote // Steak Frites!! A French institution, with a few locations throughout the city. There are some imposters, so make sure you go to the right ones! There are no menus here really; you get two rounds of crispy frites and yummy steak with their magical sauce. The best part is the fries soaked in the sauce. Order some red wine with your meal, and end with a cherry tart if you have some room.
Hotel Costes // The outdoor patio is one of the most chic spots to get lunch while shopping on St. Honore. Rose and frites are a must, and other great dishes include the eufs and truffles, yuzu carpaccio, coconut soup. And don't leave without trying the cheesecake!
Carett Cafe - This is one of our favorite spots for traditional French fare. Their floral plates are so photogenic, and they make some of our macarons, quiches, Croque Madames, tuna club sandwich, salads, cappuccinos, croissant, clafoutis.
Rose Bakery // Come here for vegetables done right. The owners are a French/British couple, so there are outposts of Rose bakery in other countries too. The carrot cake, quiches, puff pastries and eggs all highlight vegetables beautifully.
Ferdi // It's all about the BURGER, "Le Mac Ferdi." It's super hard to get a reservation here, so consider yourself lucky if you get a chance to try this burger. Awesome churros for dessert too.
L'Avenue // To spot is a palce to see and be seen. On Avenue Montaigne. It's the same chefs that run Hotel Costes.
Bistrot Paul Bert // An institution Bistro Paul Bert is what all French restaurants should be: old-school, yet understated décor; simple but very solid food at reasonable prices; and brusque waiters. Don't skip dessert, particularly the not-too-sweet tarte Tatin.
L'Ami Louis // Either you love or hate L'Ami Louis: but no one can deny that the frites can't be beat! It is small and wood-paneled, with an ancient oven and a sick wine list.
Castiglione // This little cafe off of Rue St. Honore has quite a good burger and steak tar tar
Hero // The pink decor will sure you in and the chicken wings will make you stay. We only wish we could take home the pink glasses with us! Chicest Korean food on the planet.
Dave // Pricey Chinese food where the high-brow like to frequent. The dim sum is good, and our favorite spot to get Chinese in Paris
Cafe Charlot // Across from Marché des Enfants Rouges, this bustling bistro is particularly great for late dinners and brunch: offering the classics you want after a few glasses of wine. This is one of the few places open on Sunday.
Season // Somewhere between a coffee shop, juice bar and modern bistro, this is one of the few spots you can find gluten-free dishes. You can definitely tell that they have an English chef. Come here for the acai bowls, matcha lattes, awesome salads, and glowy water infusions.
Kinugawa // After a few days in Paris, you'll be craving some Japanese fare. This is one of the city's best.
Le 404 // Best Moroccan food in Paris. This restaurant in Le Marais delivers the best in Northern African cuisine. The menu is filled with tagines, aubergine, pastilla, and lots of hummus. Make a reservation and enjoy the dark and fun atmosphere.
COFFEE + DRINKS:
Cafe Kistune // The iconic cups almost make the coffee taste better. Here you can get amazing capuccinos with cinnamon and beloved matcha! Visit their spot in Palais Royale and stroll through the incredible gardens.
Ob la Di // Great coffee and even better toasts! This little cafe in Le Marais is so cute.
Boot Cafe // Possibly our favorite spot ot get coffee, in Le Marais. This tiny little blue exterior shop is run by a Japanese woman, who has decorated the space with little odds and ends. She offers a small selection of pastries, but they are all top notch.
SWEETS / SPECIALTY FOOD SHOPS:
Meert // It's all about their thin waffle cookies, known as gaufrettes. They are stuffed with a variety of different cream flavors, don't let this throw you off, but they almost taste like the best version of an inside of an oreo. They are so amazing, light, and perfectly sweet!!!
Laduree // This mint-green themed Paris institution is cliche but they do really have lovely macarons and treats. There are tons of locations throughout Paris so stop in for something sweet. Some of their locations have restaurants attached, and the smoked salmon club is a winner.
Pierre Herme // The most coveted high-end macarons are made by a Laduree alum, Pierre Herme. He gets super creative with his flavors, think white truffle, passion fruit, and Jasmine. His Isphan Croissant is filled with a mixture of rose and raspberry cream, so if you come by one consider yourself lucky because they usually set out really quickly.
Maison du Chou // Come here for freshly cream puffs filled to order. The texture of the chou is so spot on; crispy on the outside, light and fluffy on the inside. And since they are piped right in from of you, they don't get soggy! They are meant to be eaten immediately!
Poilane // This Paris institution is know for making some of the best bread in the world. From baguettes, to boules, to croissants, to gatuexs, and walnut bread... come to Poilane for CARB HEAVEN.
Popelini // This cute choux shop that has amazing flavors like rose, passionfruit, pistachio, and hazelnut, topped with a thin layer of almost marzipan-like sweetness. They are nice and small so you can try a few different flavors.
Berthillon Ice Cream // Small scoops on thin and tall sugar cones; Berthillon ice cream is the best in Paris! It's great to visit here after visiting the Notre Dame. Some top flavors include the Caramel Beurre Sale (salted caramel), and Wild Strawberry.
Barthelemy Cheese Shop // Visit this cheese shop after you've gone to the Musee D'Orsay. It's one of the best in the world. If you're a cheese lover you'll die and go to heaven.
Jewish pastries in Le Marais // There are a few Jewish pastry shops in the Marais, near L'as Du Fallafel on Rue De Rosier. Some of the best ones include, Sacha Finkelstanszjan, Korcarz, and Boulangerie Murciano. You can find baklavah, rugelach, babka, and other Eastern European Jewish delights!
L'eclaire de Genie // The prettiest eclaires we ever did see. Each one is it's own work of art. And the flavors are inventive; pistachio, rose, hazelnut, passion fruit, green tea.
Bob's Juice Bar // This charming healthy-food spot has some of the best cold-pressed juice in Paris, along with light options like nori brown rice wraps, salads, sandwiches, and baked goods. Their ginger tea is amazing too.
Du Pain et De Idees // This award-winning pastry shop in the 10th usually has lines, and for good reason. Stock up on daily bread, pain aux raisin, and the chausson à la pomme fraîche (puff pastry stuffed with half of a baked apple). Basically, you can't go wrong.
Marche des Enfants Rouges // The Marché des Enfants Rouges is the oldest covered market in Paris, France. Come here for incredible produce, and if you're hungry you can stop at the tons of different stalls of an eclectic mix of foods.
SHOPS:
Merci // Merci is one of Pari's best ecclectic shops, with a mix of fashion, home goods, electronics, and bedding, and two different cafes to get some food from, as well as a restaurant. Their iconic tiny red fiat greets you at the door.
Colette // Colette is Pari's cult-favorite store, with a wide range of high end designers, creative gadgets and toys, and cool-kid luxury fashions. Visit the water bar downstairs too.
Galleries Lafayette // The department store is pretty stunning, and you've definitely seen a photo of it's ceiling a few times on instagram. Come here for high end fashion, home goods, and gourmet foods.
Wolford // This is the best brand for tights, body suits, and simple basic undergarments. The brand is from Paris so it's cheaper to buy here!
Repetto // The French brand of flats and shoes is cheaper to buy in Paris!
Maison Kistune // Kistune means fox in Japanese, and this brand was started by two dudes from French and Japan. The vibe is hipster polished, and they have great sweaters, hats, and cool-kid French vibes.
Palais Royale // Stroll through Le Jardin de Palais Royale for some of the most beautiful views of architecture. This center is filled with different shops (and Cafe Kitsune), and the courtyard houses Daniel Buren's black and white sculptures.
Montaigne Market // This shop on Avenue Montaigne is famous for it's curation of luxury and high end designers. The theme here leans on more black clothing and accessory options.
L'Eclaireur // Their shop in Le Marais is like an experience, with the merchandise integrated into a natural yet industrial type of installation. The clothing harks on high-end goth style
Benneton Graveur // If you're' looking for bespoke, engraved stationery order, come to Benneton. They also offer really pretty and simple leather goods, like luggage tags and card cases.
Centre Commercial // This shop collective combines fashion with social commitment, showcasing artistic projects with environmental concerns. You can find French brands, as well as lines from Britain and Denmark. The store is sprinkled with vintage bikes, vintage furniture, and art, and covered with a glass roof.
MUSEUMS + CULTURE:
Louvre // This is one of the most iconic and famous museums in the world. It houses the Mona Lisa, and one of Paris' most famous landmarks the triangle glass structure. There are tons of exhibits to see, and you could spend days in here. Warning: it's super crowded and touristy.
Picasso Museum // The Musée Picasso is an art gallery dedicated to the Spanish artist Pablo Picasso, where you get an intense look into the artists progression and a glimpse into his complicated mind. It's located in the Hôtel Salé in rue de Thorigny, and is possibly one of the most beautiful buildings ever.
Versailles // The Palace of Versailles, or simply Versailles, is truly one of the the epic royal château you will ever lay your eyes on. Stroll through the incredible gardens, visit the Hall of Mirrors, and lay your eyes on stunning old-world Parisienne design and architecture.
Musee d'Orsay // This incredible museum on the left bank used to be a railway station, and it's beyond beautiful. A must-visit every time to Paris
Musee de Arts Decoratifs // Right off of Rue Rivoli, this design museum gives you a glimpse into the decorative arts from medieval times to the present day. You can see a bedroom from the 15th century, see the birth and development of art nouveau, end in the contemporary design world.
Museé l'Orangerie // This beautiful and small musuem is next to the entrance of the Jardin Tuileries. Don't miss the Moonet room, it's magic.
Jardin Tuileries // This public garden has a textured past and now, is an excellent place to take a long-ish walk, alongside sculptures from Auguste Rodin, Henry Moore, and even Roy Lichtenstein. Grab a coffee and crepe at one of the stands and stroll.
SPA + WOKROUT + SALONS:
Les Bains du Marais // This oriental chic spa in Le Marais offers everything from body scrubs, to massages, to manicures, to waxing. There is also a cafe inside.
Ban Sabai // After all of the walking and exploring you will be doing in Paris, a nice Thai massage should do the trick to get your muscles back into shape. Ban Sabai is one of the best.
Nail Factory // If you're in need of a mani or pedi, the Nail Factory is your place
Canal Central // A beautiful, light, and bright fitness studio in the 10th, where you can do yoga, pilates, meditation, stretching, Tai Chi, Qi Gong, and offer privates.
Rasa Yoga // This yoga studio on the left bank offers great classes and workshops, in a peaceful and white setting
The Yoga Factory // A stunning space, this yoga studio heats up the room for a hot vinyasa flow, but offers showers and locker rooms to change in. The classes are conducted in French.
Klay Paris // This fitness club has a bit of a retro/industrial vibe
Photography by: Tara Sowlaty