Heather Taylor // HTH GIVEAWAY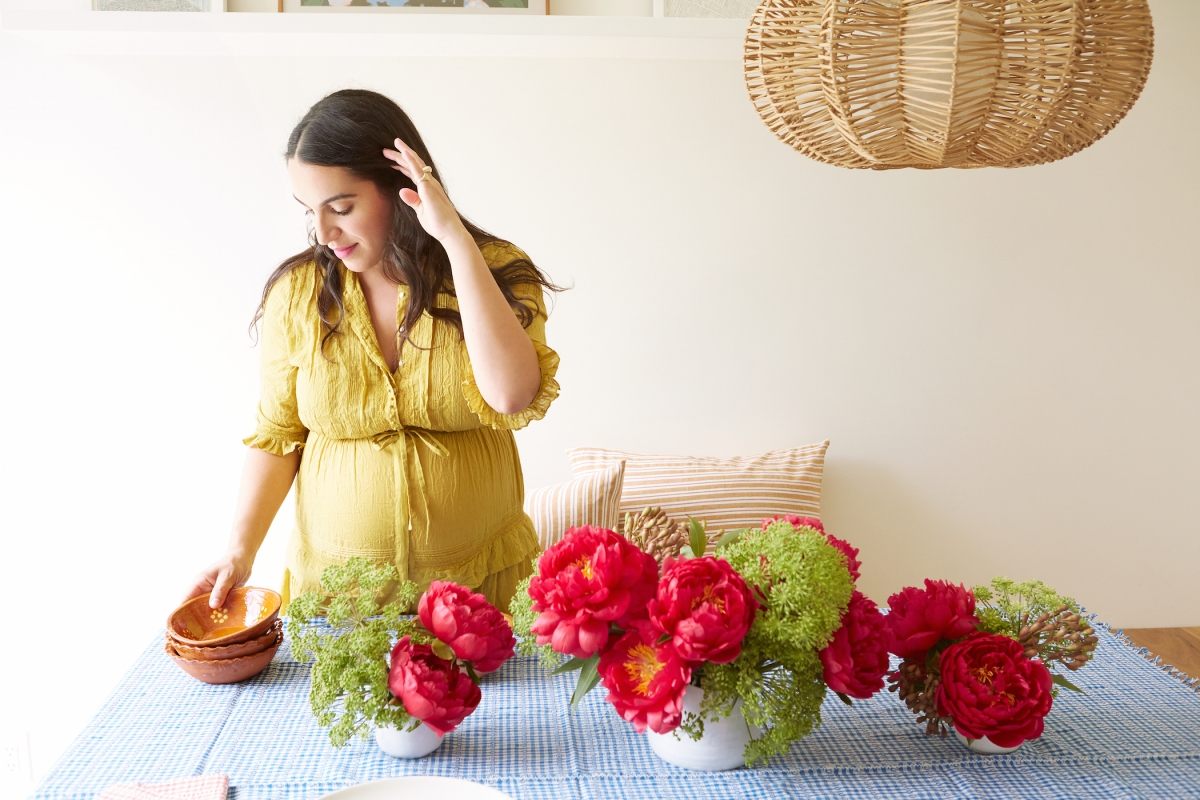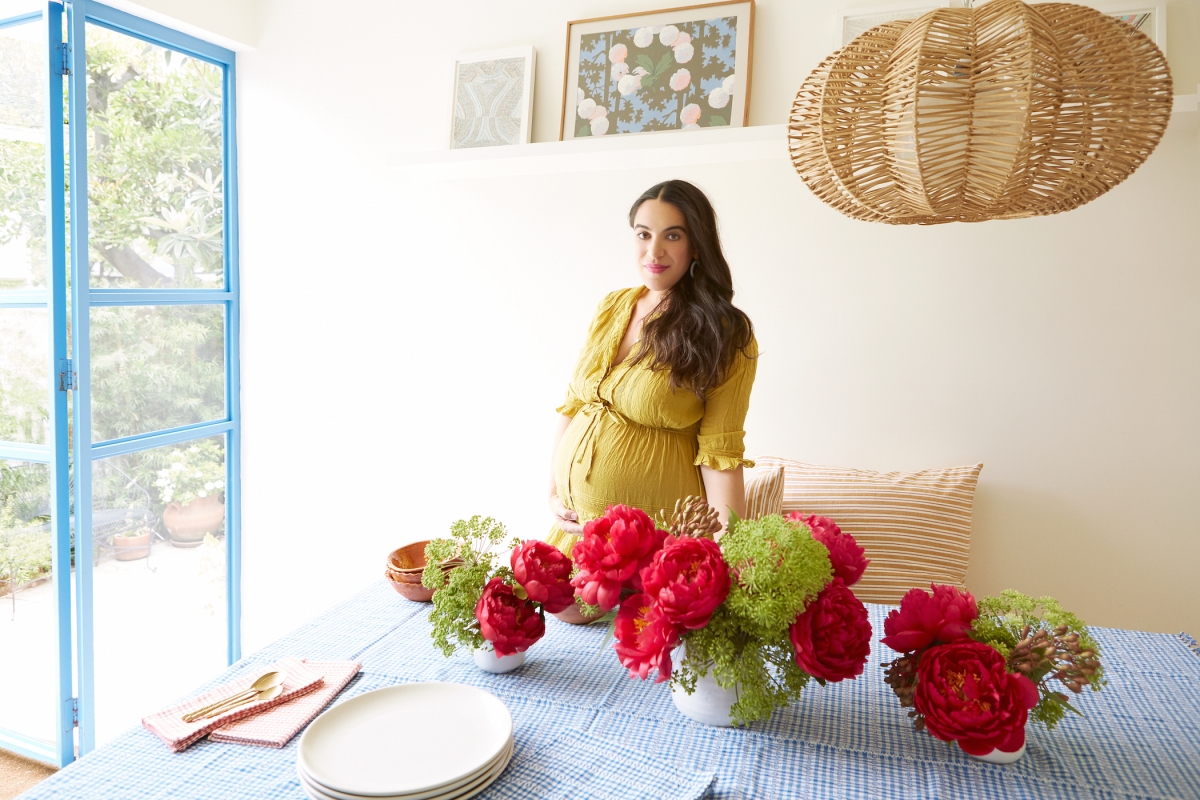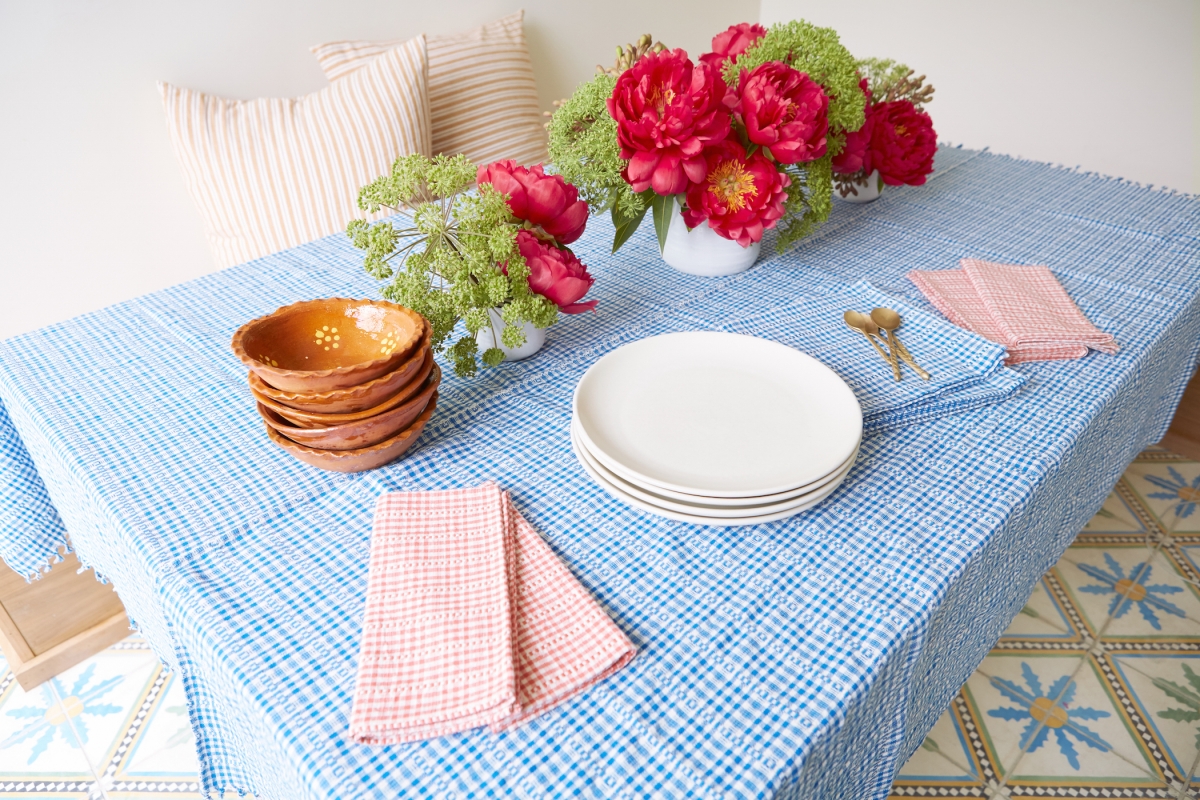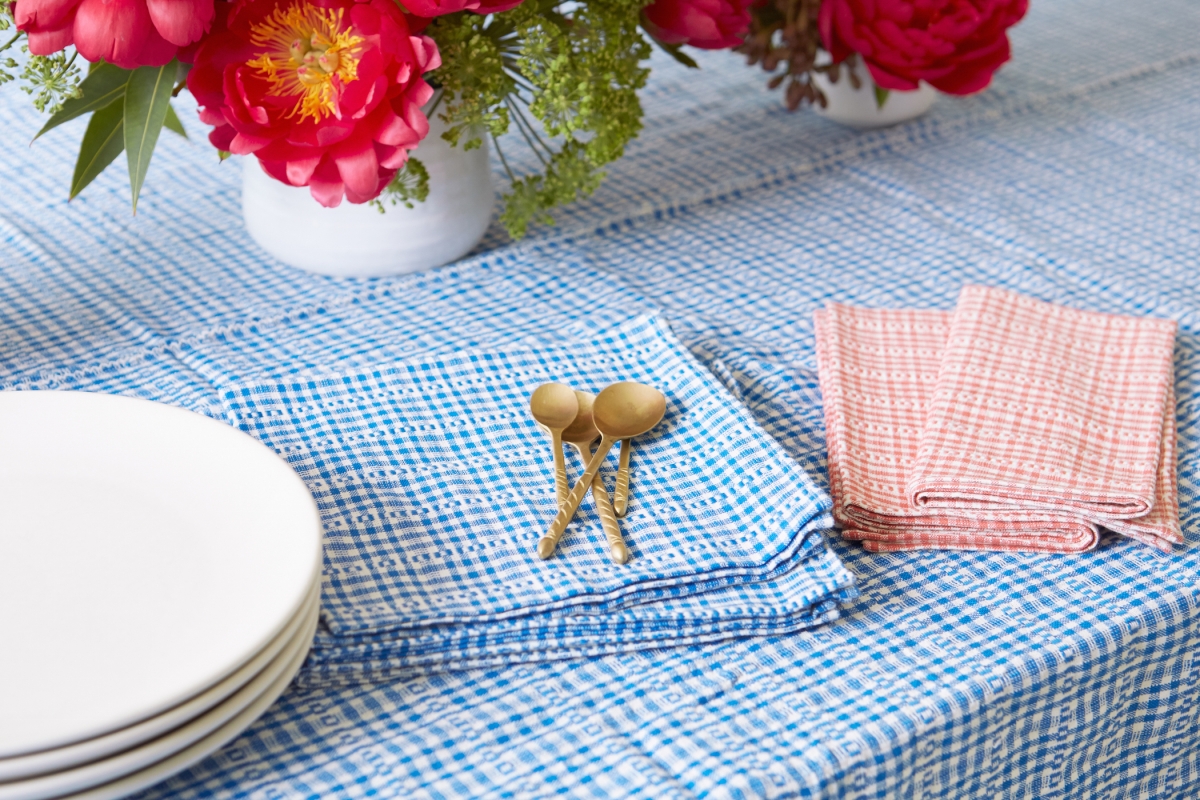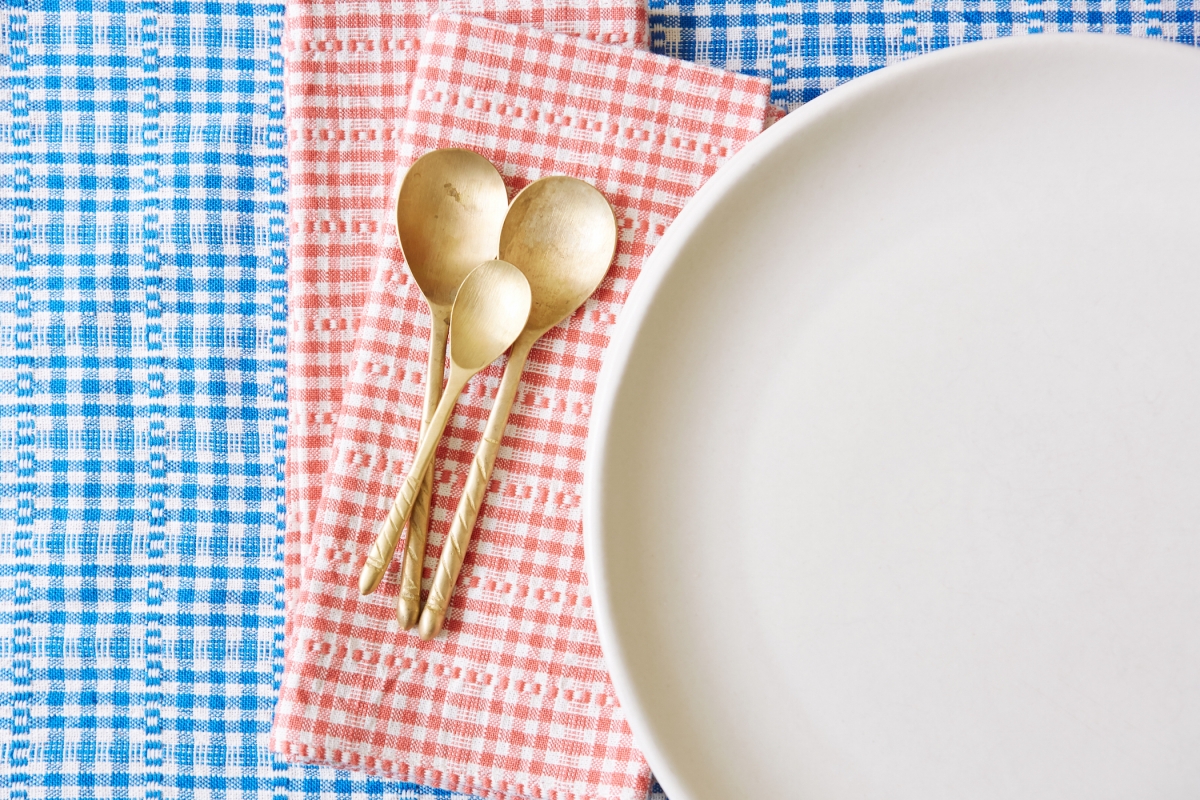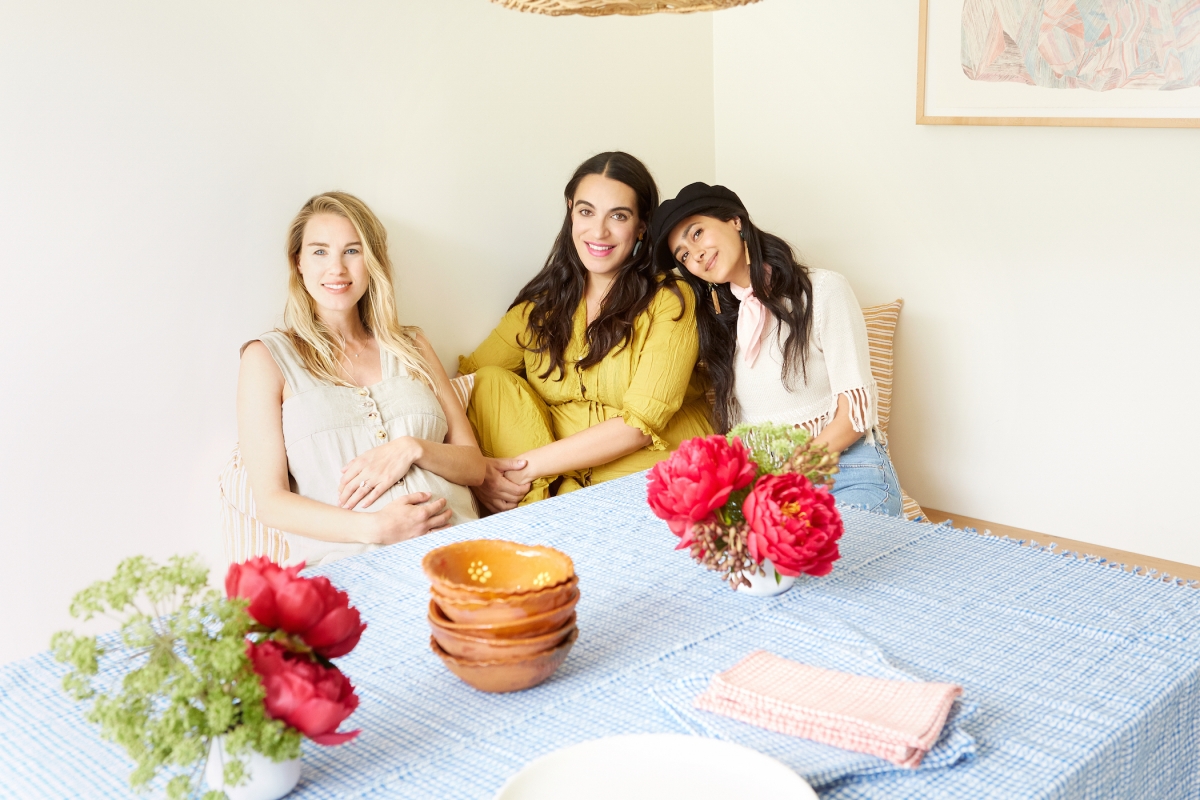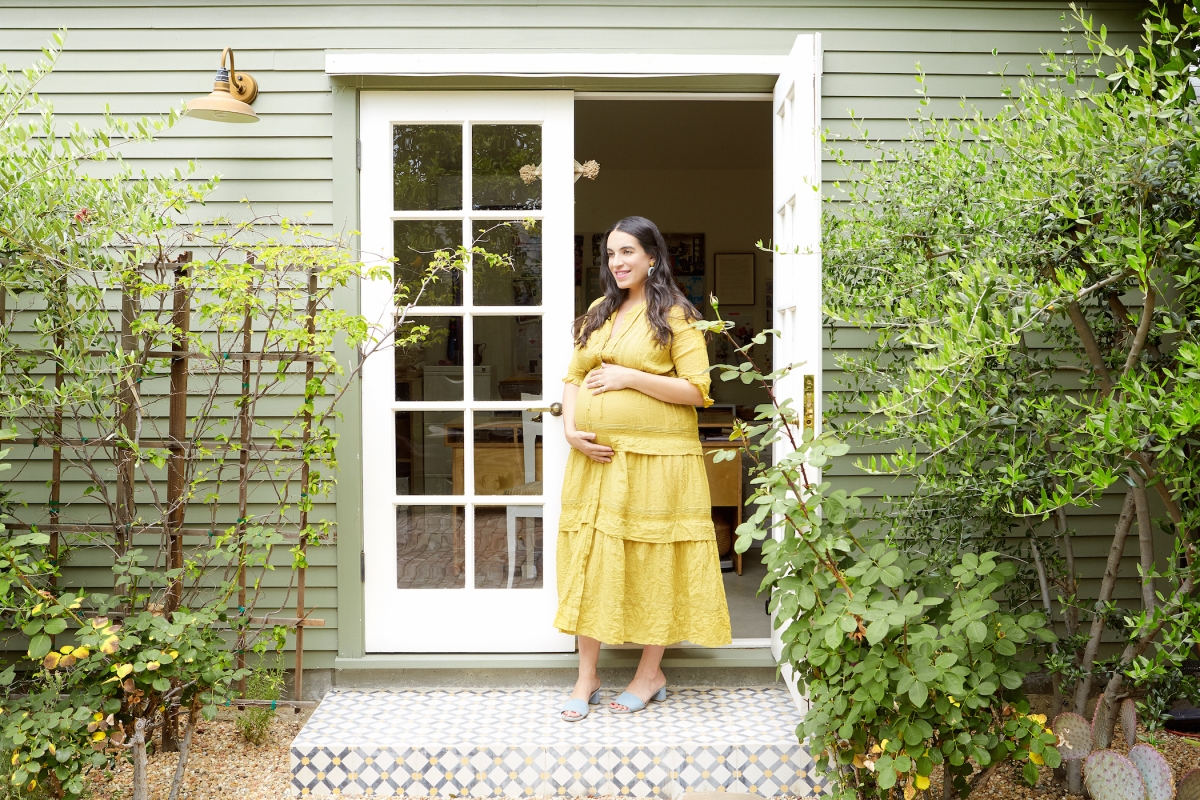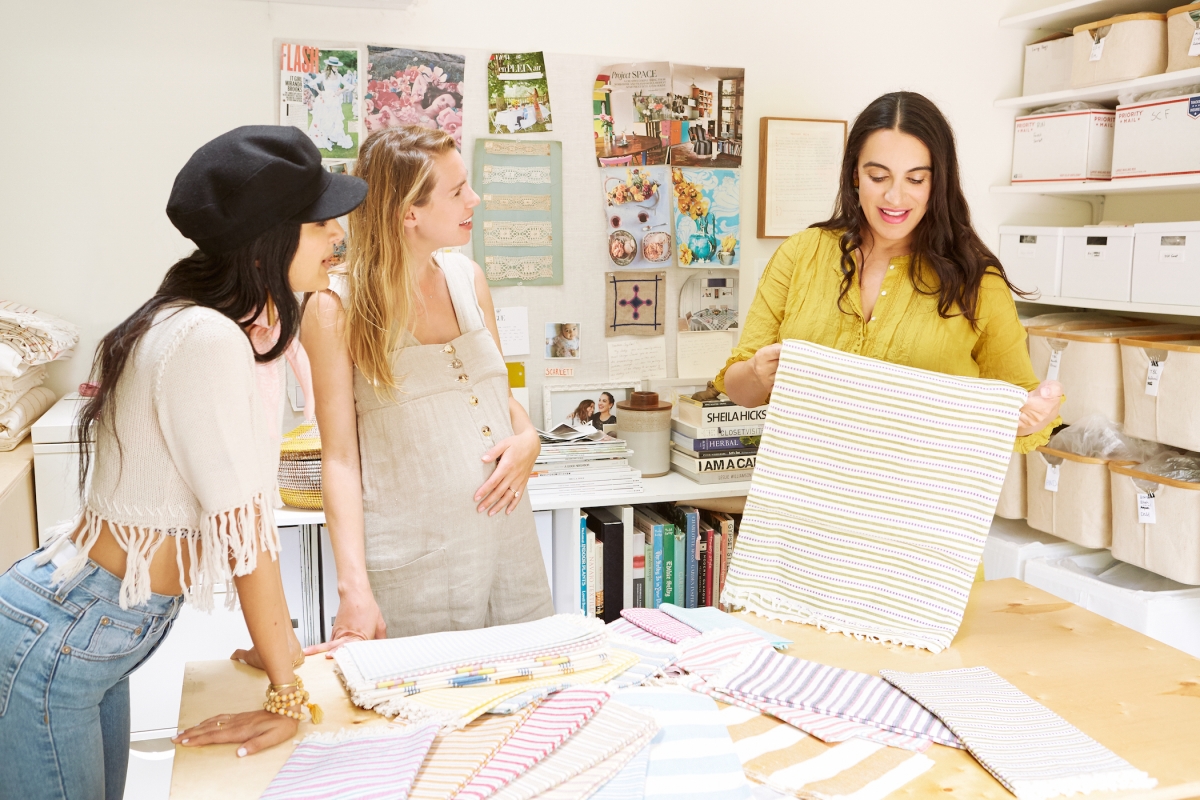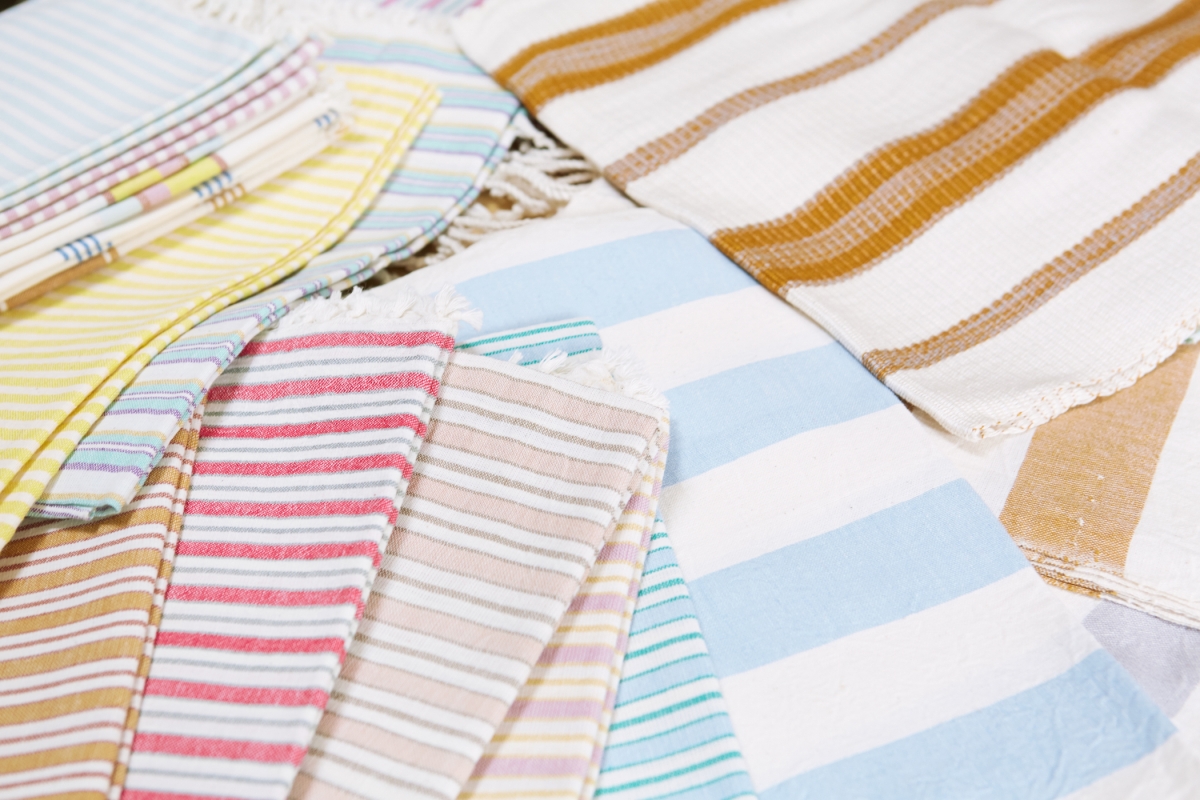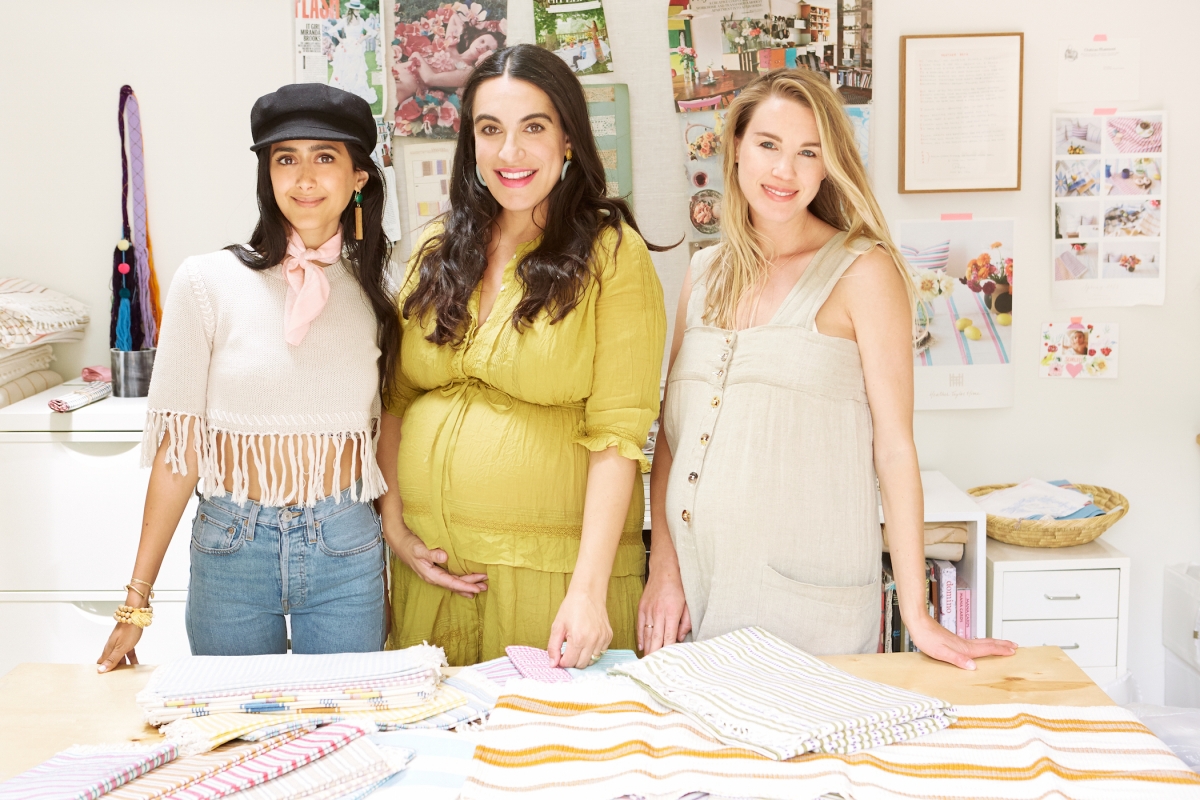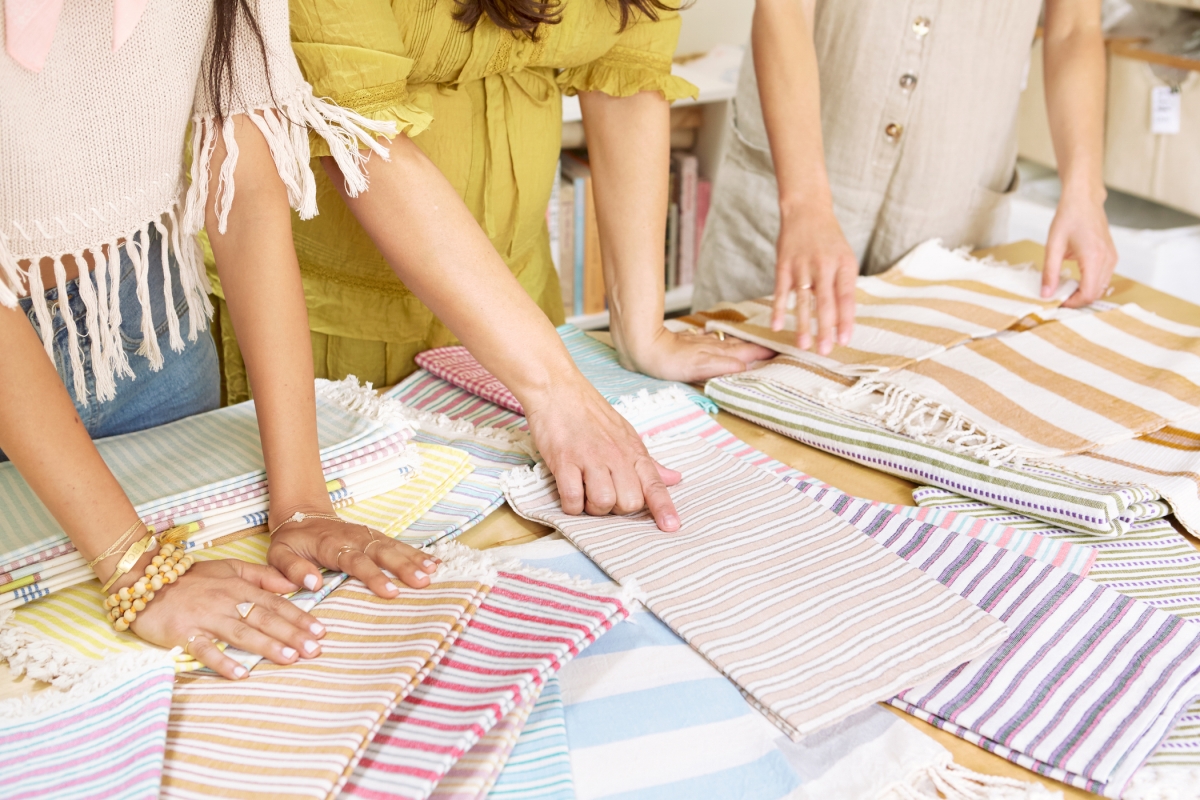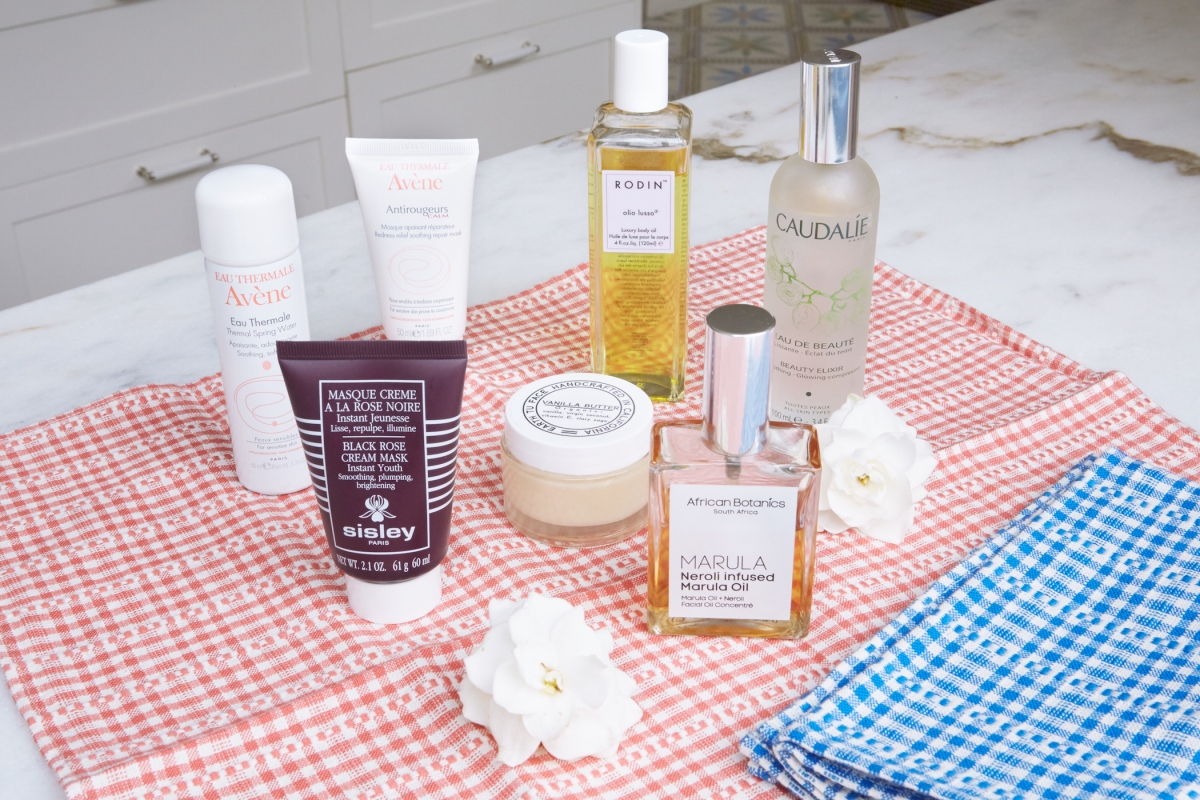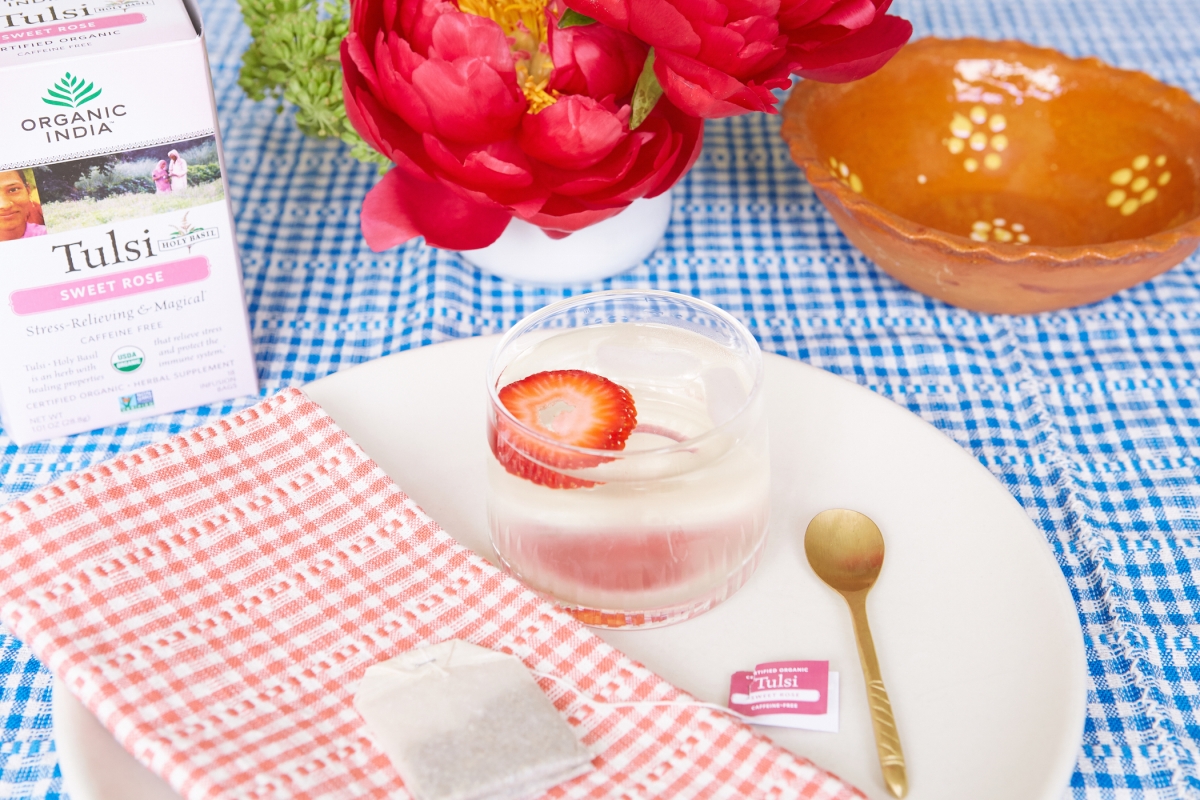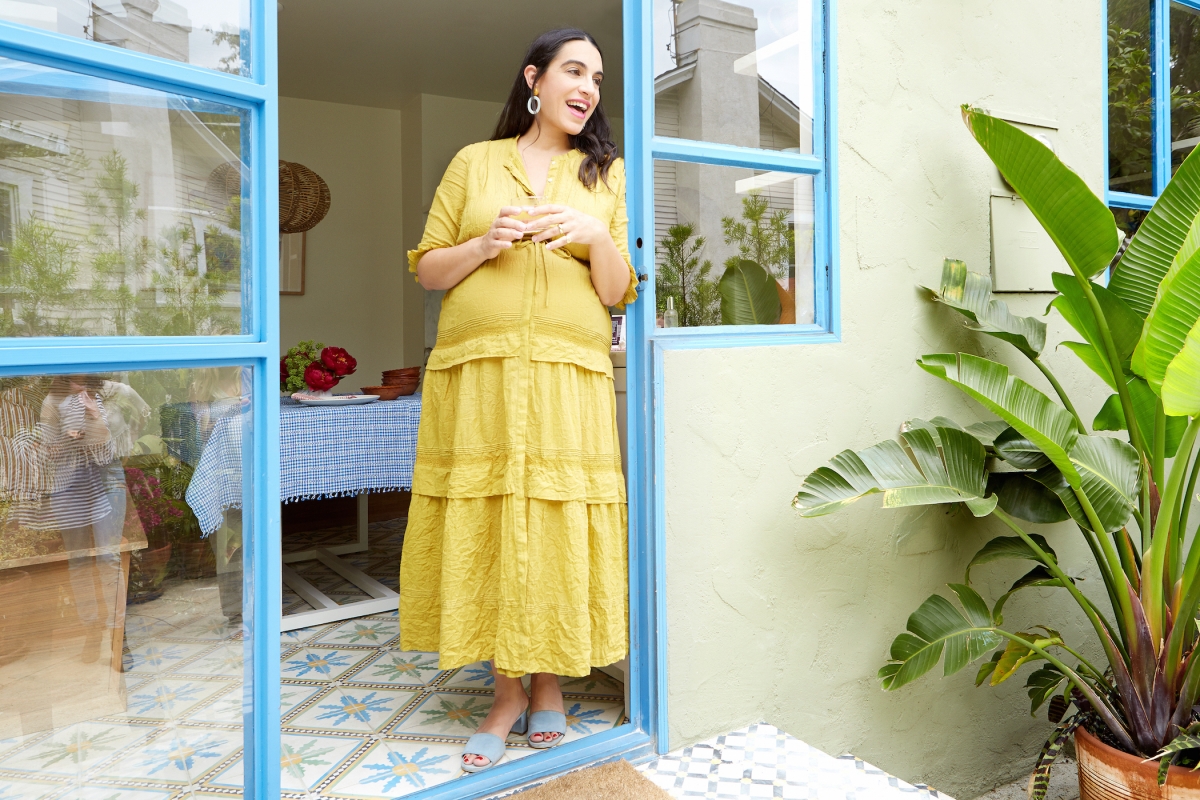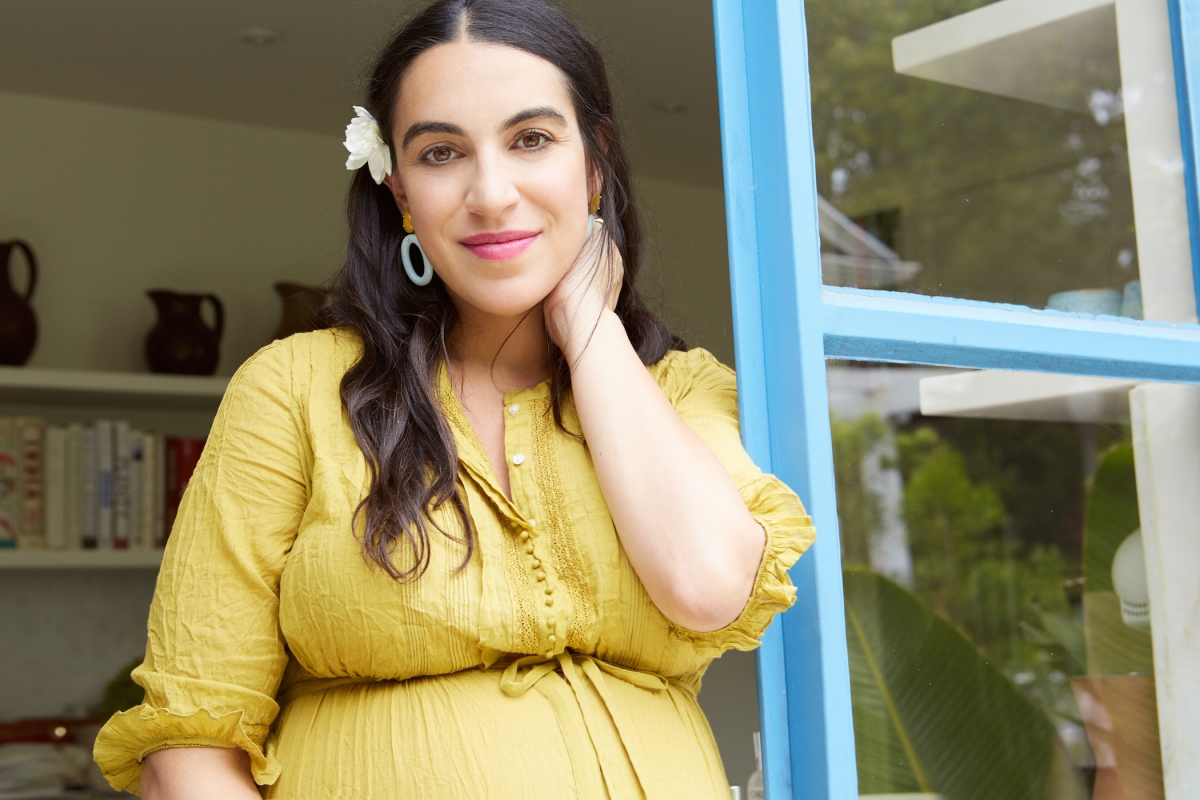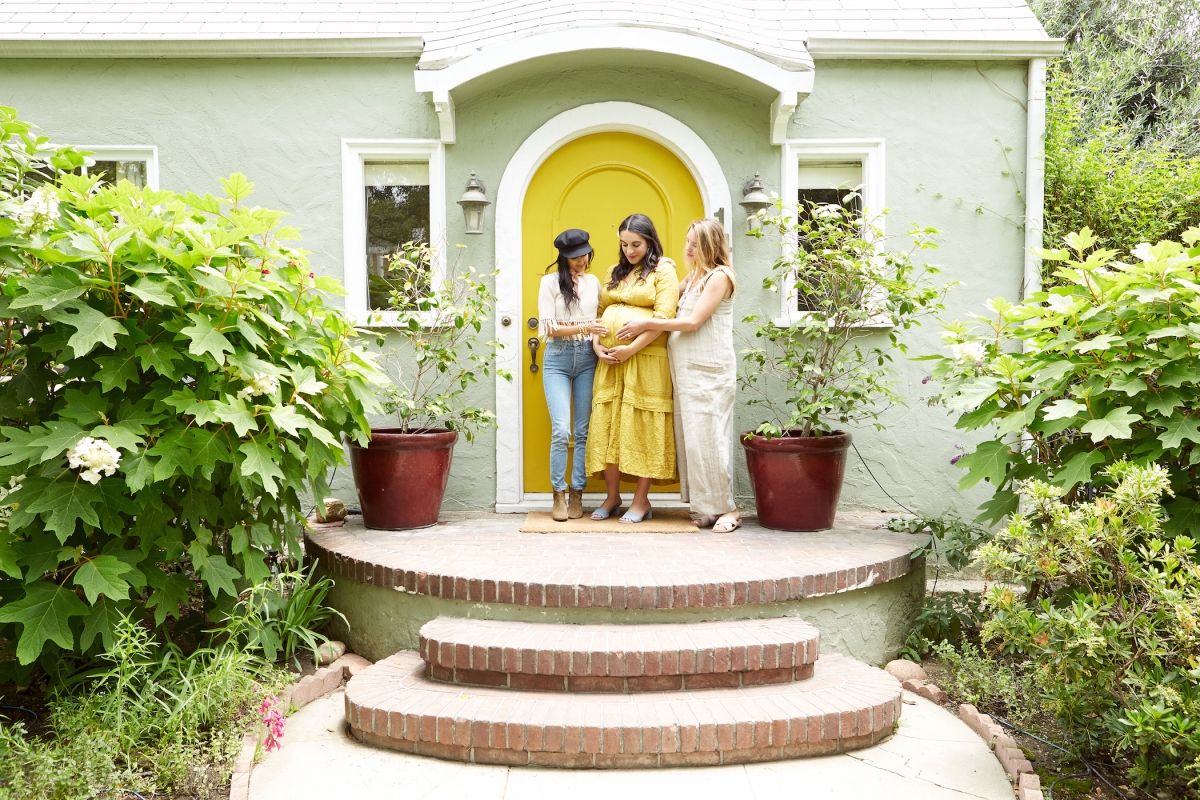 Heather Taylor and her eponymous line bring a much needed dose of glow into the home with her beautiful range of linens and textiles. Her eye for design and color is perfection and her style for entertaining should be followed to a tee; see how this creative beauty GLOWS.
Heather Taylor started her line Heather Taylor Home in 2013 in Los Angeles. Inspired by her love of travel and eclectic entertaining style, the she created the HTH collection to merge her appreciation of artisan craftsmanship with her chic and effortless style. We seriously want every single one of her handmade pieces – which range from tea towels and table linens to scarves and baby blankets. Heather designs her collection in Los Angeles and gets each piece handcrafted by artisans in Chiapas, Mexico.
Heather's design sensibility is so on-point. Her understanding of color and texture really make her products some of our absolute favorites. We spent time with the glowing mama-to-be (pregnant with her second girl) and we couldn't stop swooning over her designs and perfect cottage home. Her kitchen is the ultimate dream; from the tiled floors, white-washed walls to the blue window accents, we could have spent the entire day in there. Heather, of course, whipped up a beautiful summer tablescape for us with her stunning linens, bright fuchsia peonies, and her handmade terracotta bowls she snagged from Mexico. Oh, and we can't forget the golden spoons! What is so wonderful about Heather's collection is that they bring a much-needed ease to entertaining; her pieces speak for themselves and really bring a final touch in whatever situation they are used in.
We asked Heather some of her favorite + easy summer entertaining tips, as well as her summertime rose tea she keeps stocked in the fridge. Also, don't miss our on our exclusive giveaway we have planned, details below.
Heather's Summertime Entertaining Tips ::
"I always serve a house cocktail and greet my guests with one the moment they arrive (Margaritas are my summertime go-to). It immediately sets a festive mood! 

"Since I would rather chat with my guests than spend the whole evening making sure glasses are full I always have a small designated bar area where people know they can go for refills. I also make sure to have several bottles of wine and sparkling water scattered on the table - I want guests to have whatever they need within an arms reach."

"Don't feel pressure to bring out the fine china. Summer entertaining is about enjoying time with friends and family and NOT spending hours and hours doing dishes. Focus on linens and flowers and don't go crazy with delicate wine glasses and fancy plates that require special cleaning. Using your everyday dishes and glasses with make your table feel homey and less fussy." 

"I love baking but in the summer I go for options that don't require me to turn on the oven. Serving affogato (a scoop of ice cream drowned in espresso) around a fire pit or on the porch offers a change of scenery and cuts down on prep time. Another favorite is ice cream sandwiches using Tate's chocolate chip cookies and good vanilla ice cream - dream dessert and so easy!"

"Most importantly, If you're entertaining outdoors, make sure you're stocked up on Citronella Candles. The moment the mosquitoes start biting, the party officially ends."
Heather's Rose Iced Tea Recipe::
Steep 2 bags of Tulsi Sweet Rose Tea  in a large pitcher of filtered water. Stick it in your fridge and forget about it for a few hours. Once the water has changed in color the iced tea is ready to drink. I like to serve over ice with a few slices of strawberries and mint leaves if I have them. 
GLOW GIVEAWAY /// Enter our giveaway on instagram to win 2 sets of HTH Napkins! As featured on heather's breakfast table, we will be giving away 1 set of Cobalt Napkins and 1 Set of Peach Napkins. Check out our instragram to find the details and enter to win this beauties that will be the best addition to your next summer soiree.
HTH // heathertaylorhome.com
HOW THEY GLOW
QUESTIONNAIRE
NAME: Heather Taylor 
NICKNAME: HBT
PROFESSION: Founder, designer of Heather Taylor Home 
WHERE DID YOU GROW UP? Malibu, CA
WHERE DO YOU LIVE? Hollywood, CA
WHEN YOU'RE EATING HEALTHY, WHAT IS A TYPICAL…
BREAKFAST: My favorite smoothie: homemade almond milk, almond butter, two dates, a frozen banana,, hemp seeds, cinnamon and kale. 
LUNCH: I love making fresh salads - farmers market greens with avocado, cucumbers and tuna packed in olive oil is my current fave. 
DINNER: Ever since having my daughter I don't have a lot of time to cook so I tend to keep it very simple. Roasted salmon with oven roasted tomatoes with steamed greens; grilled fish tacos; Weelicious' turkey pesto meatballs with an arugula salad toped with olive oil, lemon and sea salt. 
SNACK: I'm a fruit addict - I keep a big bowl of apples in my fridge and snack on them thoughout the day.
WHAT ARE YOUR FAVORITE SPOTS/RESTAURANTS TO EAT HEALTHY? M Cafe, Sugarfish, Cafe Gratitude, Pressed Juicery, Honey Hi
WHAT IS YOUR FAVORITE INDULGENCE? A cheeseburger and french fries. 
WHAT ARE YOUR FAVORITE SPOTS/RESTAURANTS TO INDULGE? Apple Pan, Jon and Vinny's, Pizzeria Mozza 
WHAT WOULD BE YOUR LAST MEAL ON EARTH? Tacos and margaritas on a beach in Mexico 
WHAT IS THE BEST DISH YOU COOK/ YOUR FAVORITE RECIPE? A Middle Eastern tomato stew with ground turkey, pine nuts, allspice and cinnamon. The recipe was passed on by my friend Rachel Gandin who is a great cook and has a knack for looking at a cookbook and zeroing in on the best recipes. 
WHERE DO YOU GROCERY SHOP? The Hollywood Farmers Market, Whole Foods, Trader Jo's and Erewhon. 
TOP 3 ITEMS YOU ALWAYS HAVE IN YOUR KITCHEN? Sparkling water, Almond milk, organic berries 
WHAT IS YOUR FITNESS REGIMEN? (how often & what you do) I love spinning, yoga, Pilates and hiking and try to get out there at least three times a week (does not always happen)
WHAT IS YOUR SKINCARE ROUTINE? (products, facials, etc) I have very sensitive skin so less is definitely more when it comes to my skincare. I wash my face morning and night with Avene Gentle Milk Cleanser, I spritz with Avene Thermal Water and apply Marula Oil by African Botanics or May Lindstrom Blue Cocoon balm (I use one in the morning and one and night). As much as I love the idea of getting a facial they always aggravate my skin more than repair it. 
WHAT ARE YOUR FAVORITE MAKEUP/NATURAL BEAUTY PRODUCTS? Earth tu Face is amazing - I love all their products. I love the Tata Harper Body Oil - it makes my bathroom feel like a spa. And I'm obsessed with May Lindsrom skincare - so good from my sensitive, rosacea-prone skin. 
IF YOU WERE STRANDED ON A DESERT ISLAND, WHAT 3 PRODUCTS WOULD YOU TAKE WITH YOU? By Terry Baume de Rose, La Mer Sunscreen, Earth Tu Face Skin Stick 
WHAT PROFESSIONAL BEAUTY/HEALTH/FITNESS/SPIRITUAL GURUS DO YOU SWEAR BY? Dr. Nancy Rahnama for nutrition and health, Jen Streicher for makeup/beauty, Megan Taylor for yoga  
TOP 3 FAVORITE SONGS?
1. Black Diamond Bay by Bob Dylan 2. Court and Spark by Joni Mitchell 3. Badlands by Bruce Springsteen  
MOST-WATCHED MOVIE? Annie Hall, All the President's Men, The Holiday, Singing in the Rain, It's a Wonderful Life, Coming Home. Can't pick one.  
MOST LIFE-CHANGING BOOK? Wuthering Heights by Emily Bronte 
FAVORITE PODCASTS? Pod Save America, The New Yorker Radio Hour, Fresh Air with Terry Gross, On the Media, You Must Remember This, Film Week 
FAVORITE SHOPS/BOUTIQUES? Clare V., Mohawk General Store, Nickey Kehoe, Violet Grey, Midland 
COOLEST PLACE YOU'VE EVER VISITED? The Greek Islands, Tulum
FAVORITE HOTELS? Le Pavillon de la Reine in Paris, Rancho Pescadero in Mexico, Post Ranch Inn in Big Sur, Chateau Marmont in LA 
WHAT IS THE BEST GIFT YOU'VE EVER RECEIVED? My beautiful daughter Scarlett 
WHO ARE YOUR MOST TRUSTED HEALERS? My sister and my best girlfriends 
DESCRIBE YOUR PERFECT DAY. Waking up before everyone in the house for cozy, quiet time with coffee and the NY Times. Breakfast at Gjusta followed by a long family day at the beach.  
WHAT IS YOUR MOST VALUABLE GLOW TIP/SECRET? Something to do with balance…
WHAT ARE YOU GRATEFUL FOR? Health, Family, Friends, Love, La Croix 
WHAT MAKES YOU GLOW? Diving head first into a new experience, watching my business evolve and grow, reading a great book, seeing a matinee by myself, making new friends, connecting with old friends, singing with my daughter, drinking margaritas with my husband, swimming in the ocean, laying in the sun. 
Photography by: Martina Tolot