Herbed Radish Toast // Thrive Algae Oil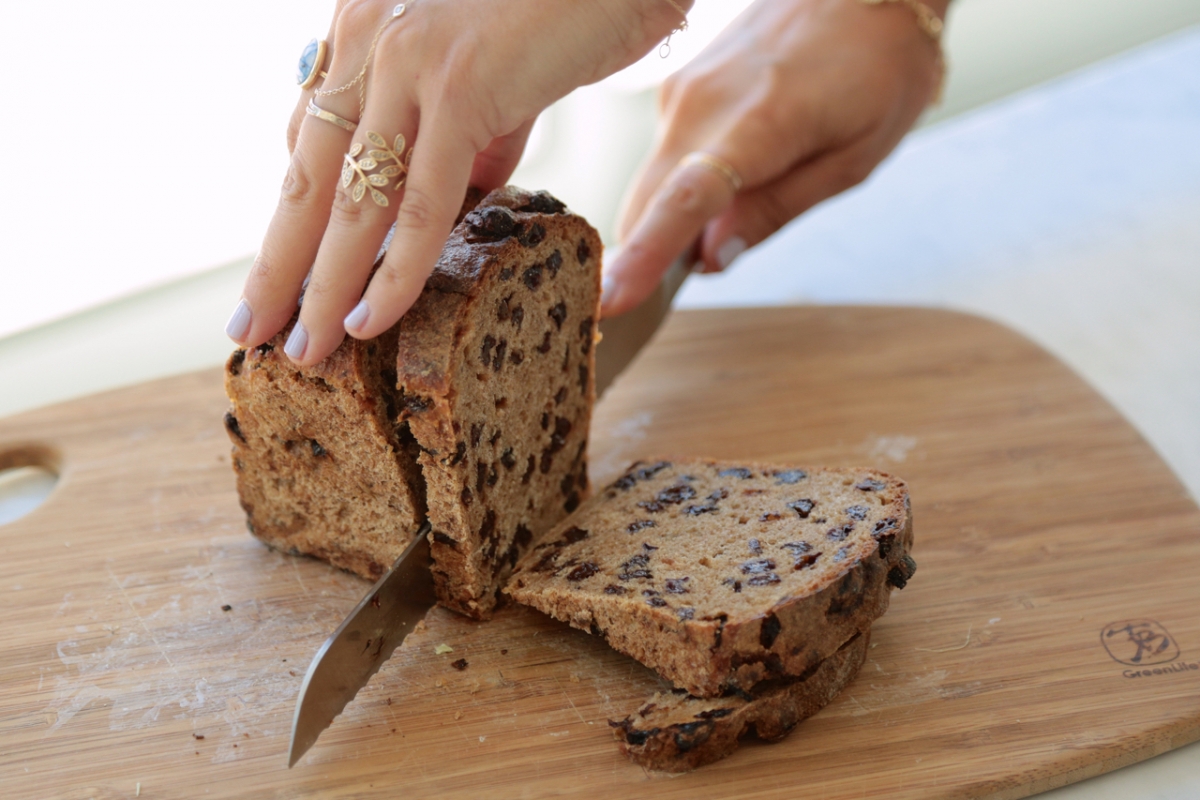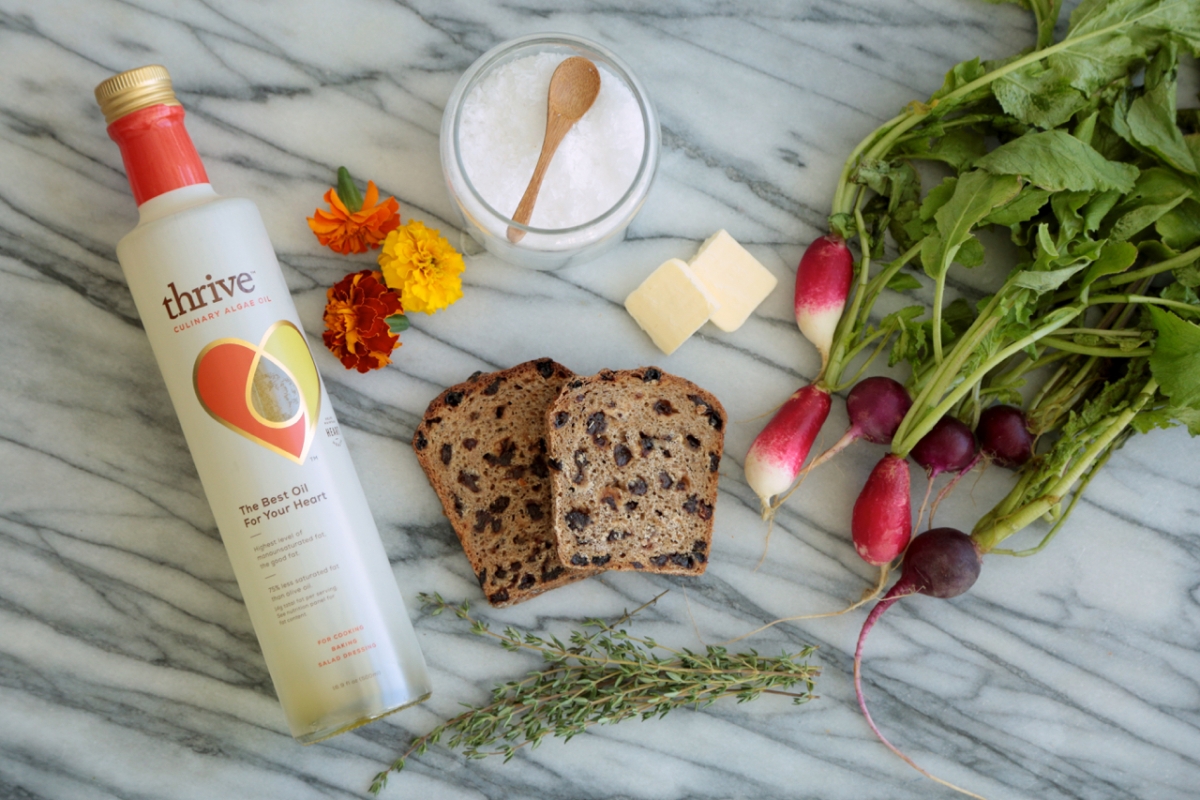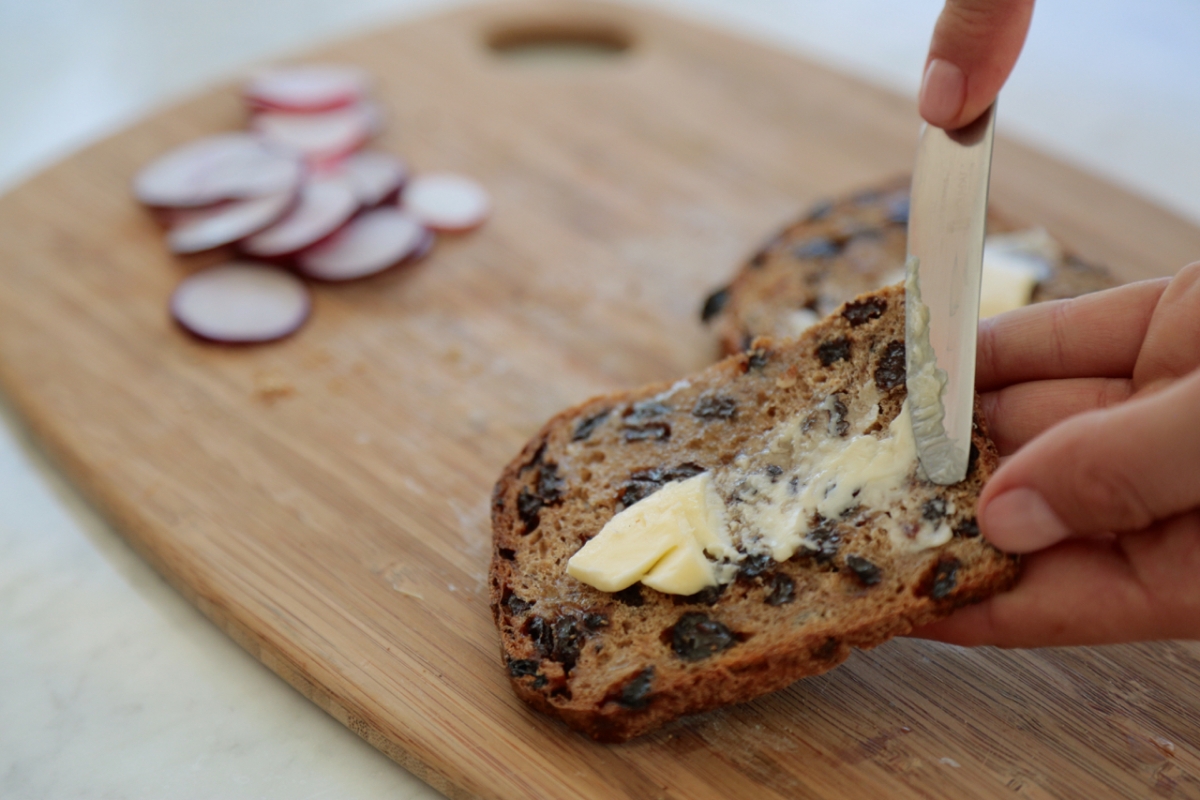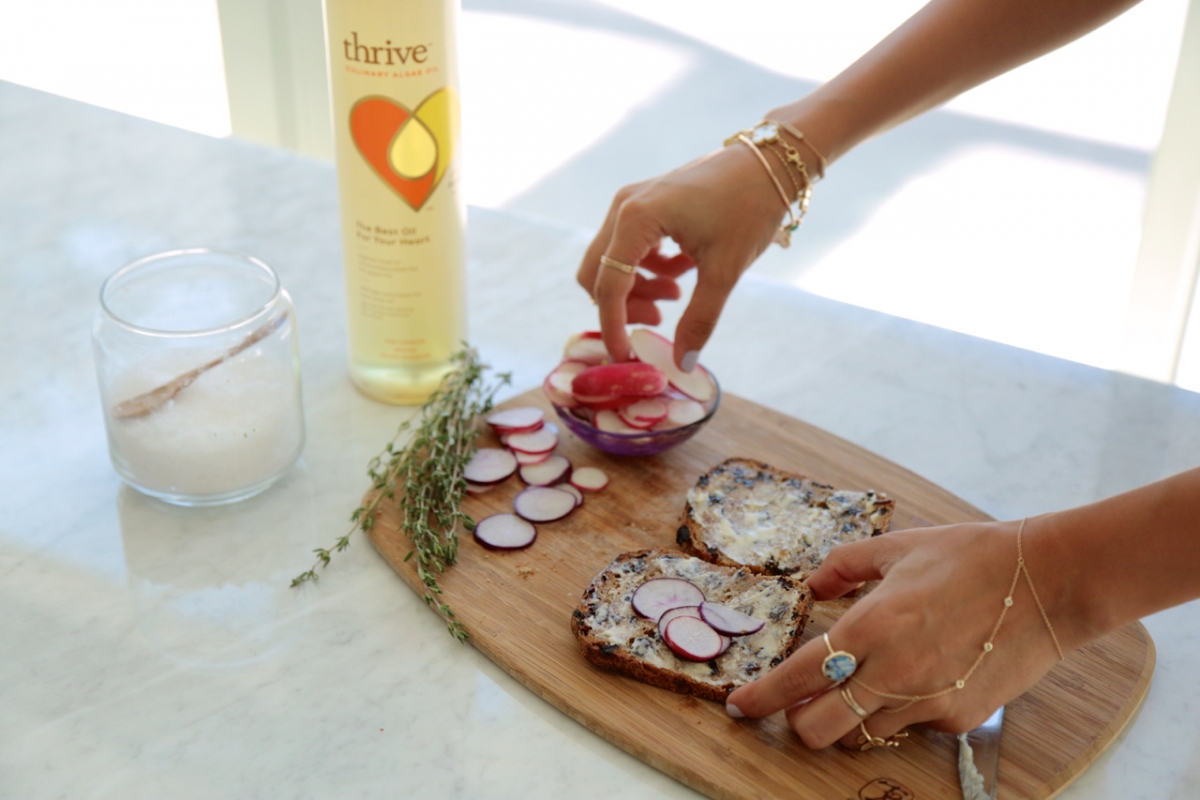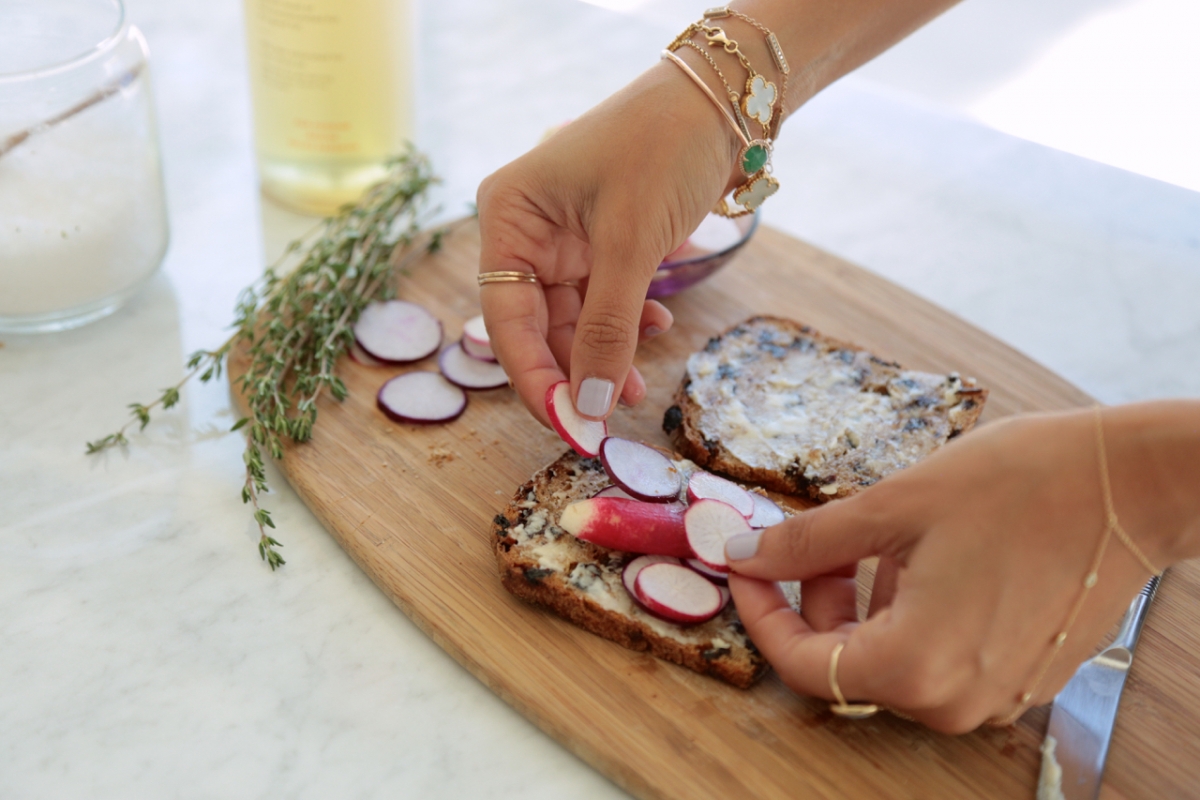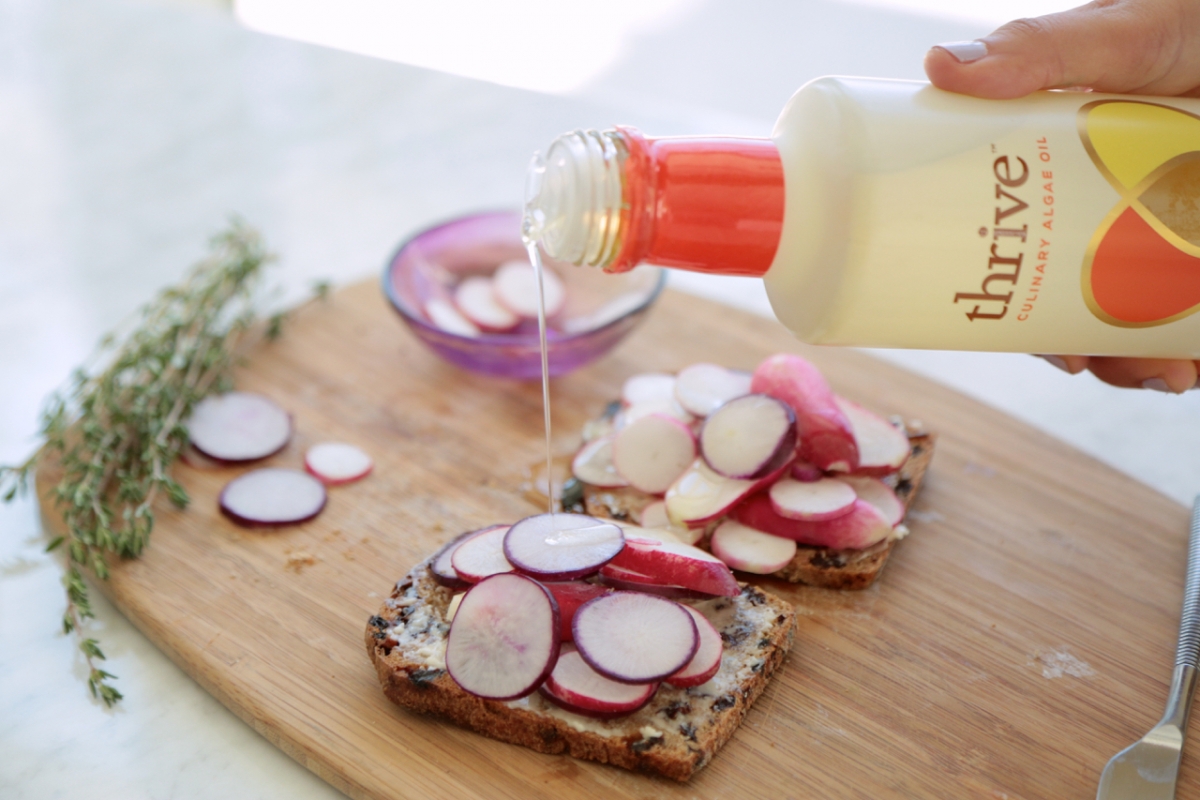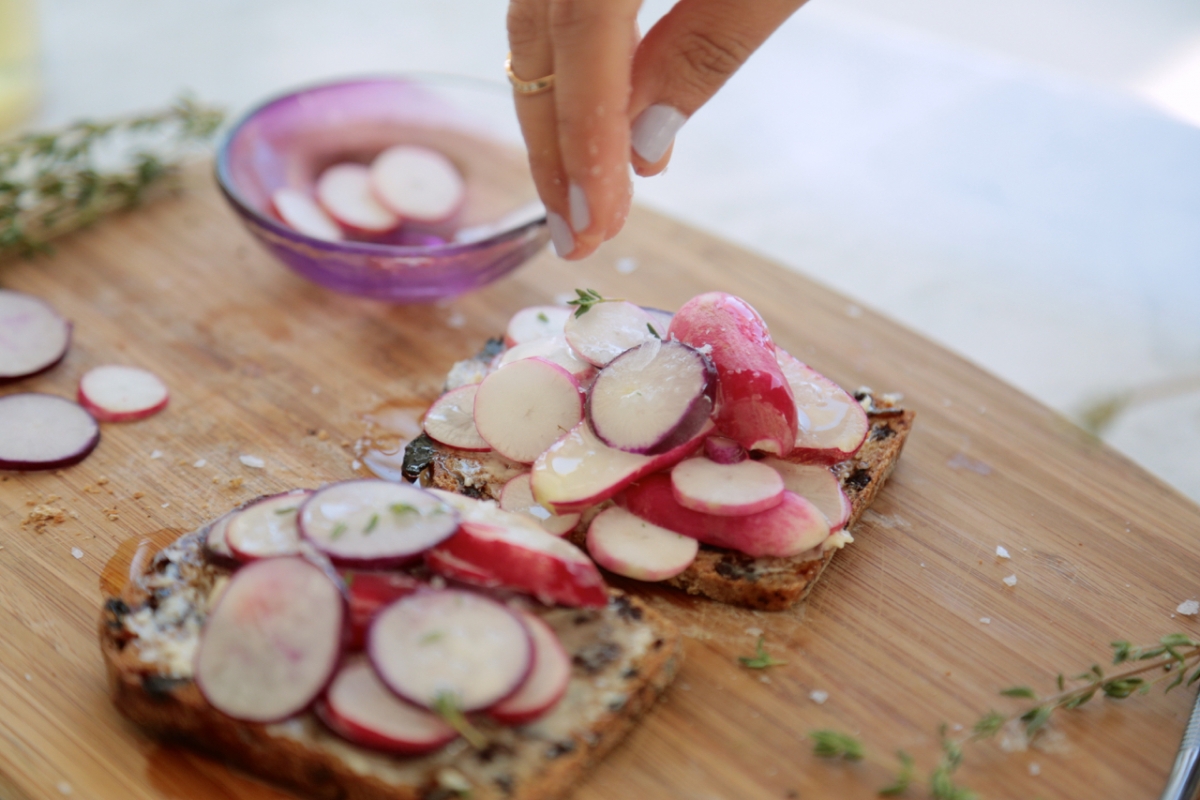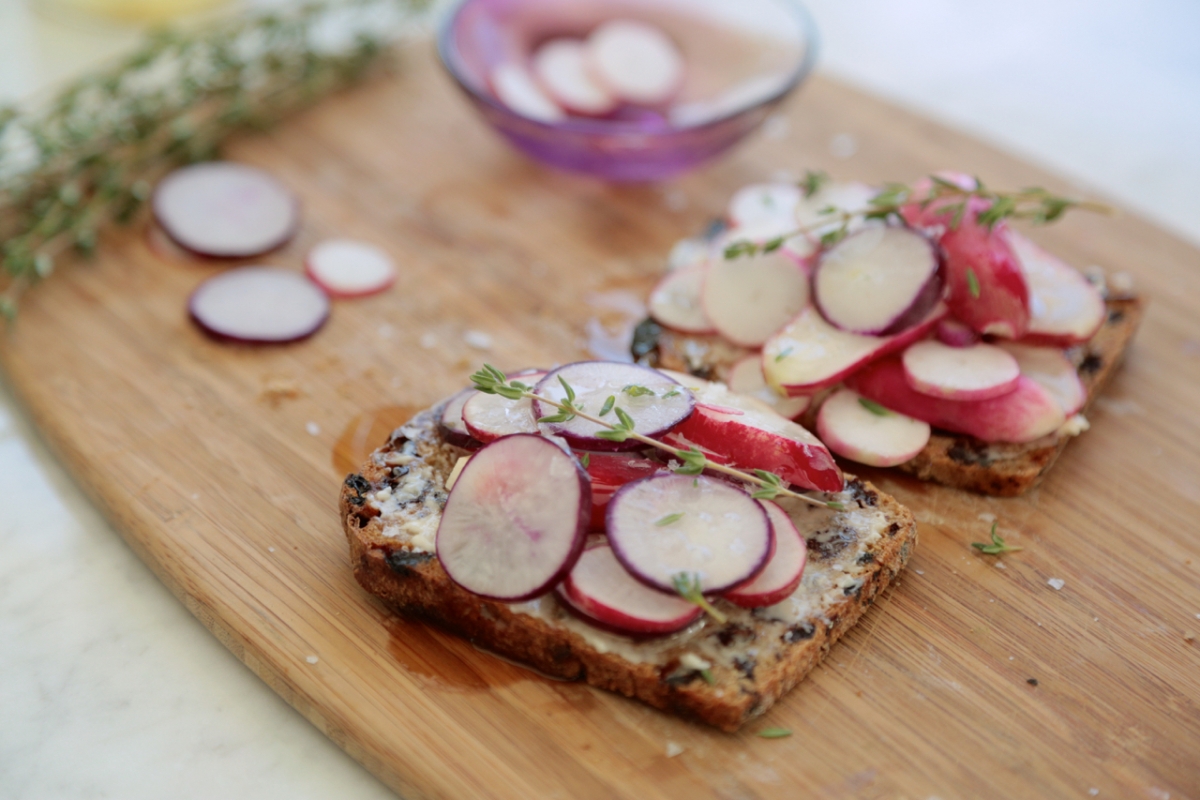 The simple combination of radish, herbs, and toast is a magical one. With the addition of our new favorite cooking oil, Thrive® Culinary Algae Oil, your morning toast will get an extra potent dose of GLOW. Thrive® Culinary Algae Oil is made simply with algae, which is one the most sustainable food sources we have on the planet. It's full of monounsaturated fat, the good fat found in avocados, while very low in saturated fat, which is great for a healthy heart.
Based out of San Francisco, the company is determined to have the smallest carbon and water footprint possible. They use fermenters (like what is used to make wine, cheese, and sauerkraut) to grow there own algae, which is then used for renewable energy and many other sources after it is pressed. The oil itself is very light in taste and is perfect for recipes where you want the flavors of your food to be at the forefront. It is great for baking, has a lovely texture for salad dressings, and has a super high burning point of 485° F.
Among cooking oils, Thrive® Culinary Algae Oil contains the highest level of monounsaturated fat—the good fat. Just one tablespoon gives you 13g of monounsaturated fat (the same amount you'd find in one whole avocado!!). Thrive® Culinary Algae Oil is incredibly healthy for your heart too; it has 75% less saturated fat than olive oil, making for a lighter-load overall.
We love using Thrive® Culinary Algae Oil while cooking at home. The beautiful bottle sits on our countertops, and we add it to various dishes like salads, our toasts, and even baked goods. This radish toast recipe is a lovely and simple way to start your morning. The combination of radish, warmed toast, fresh herbs and flaky sea salt is a magical one. Topping it off with Thrive® Culinary Algae Oil makes for a wonderfully healthy and hearty morning bite.
HERBED RADISH TOAST WITH Thrive® Culinary Algae Oil RECIPE ::
INGREDIENTS::
Fresh bread of your choice (we used Raisin Poilane bread here)
handful of radishes
2 slices of butter
fresh herbs likes rosemary or thyme
flaky sea salt (Maldon is best)
Thrive® Culinary Algae Oil (1 tablespoon or so)
DIRECTIONS::
1. Slice and toast your bread
2. Wash and slice your radishes, use a mandoline
3. Spread butter on warmed toast, top with sliced radishes
4. Top off the toast with flaky sea salt, crushed fresh herbs, and a generous pouring of Thrive® Culinary Algae Oil
5. Enjoy!