Jamie Lynn Sigler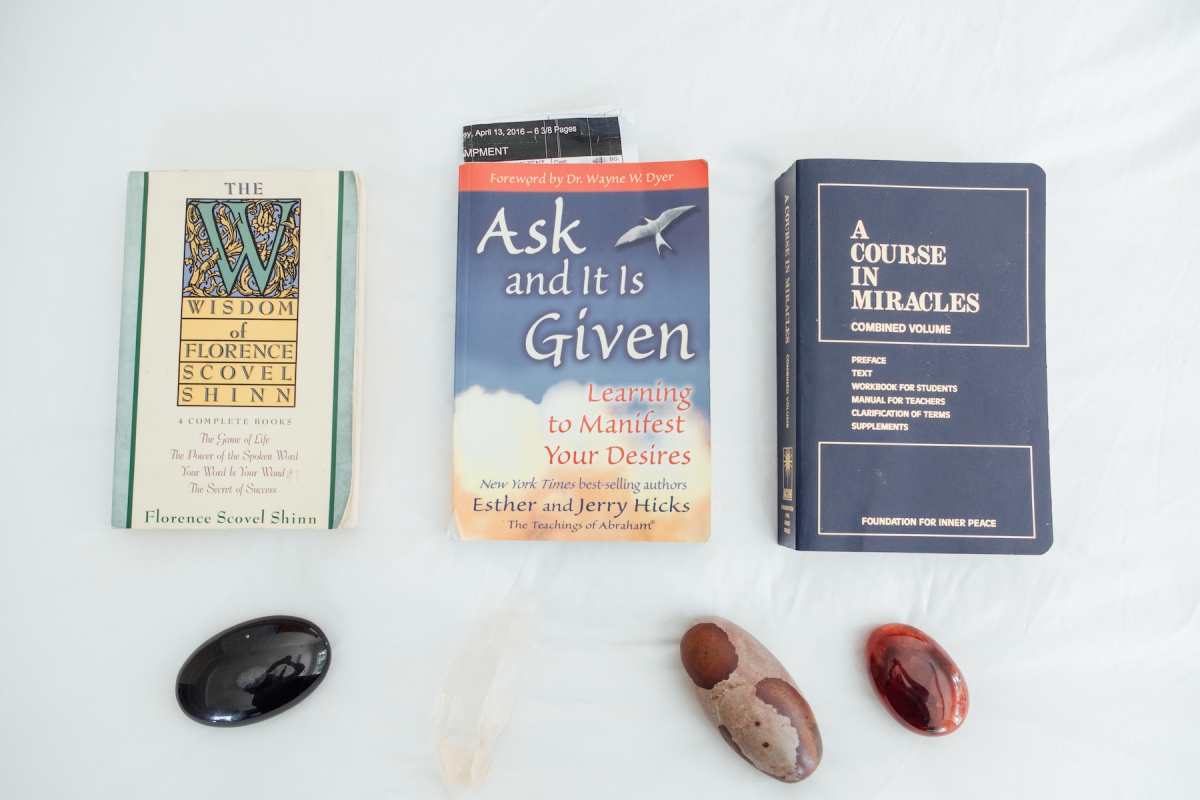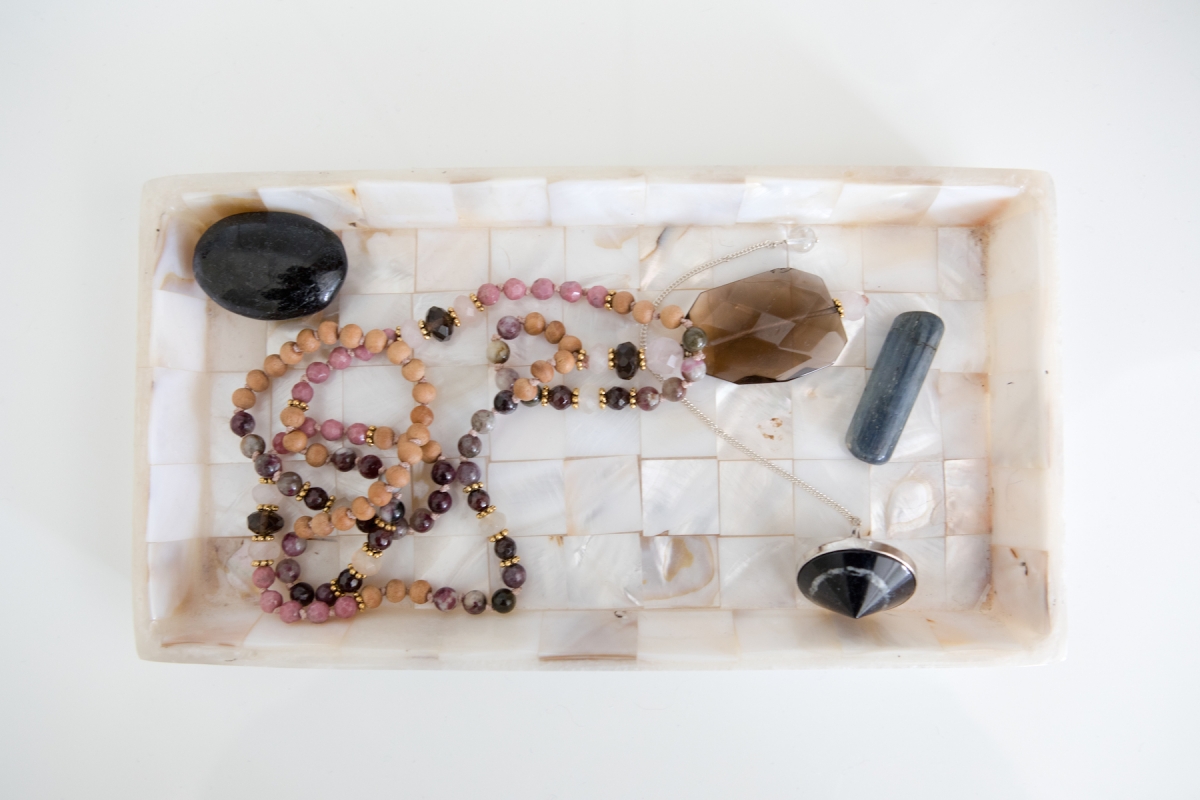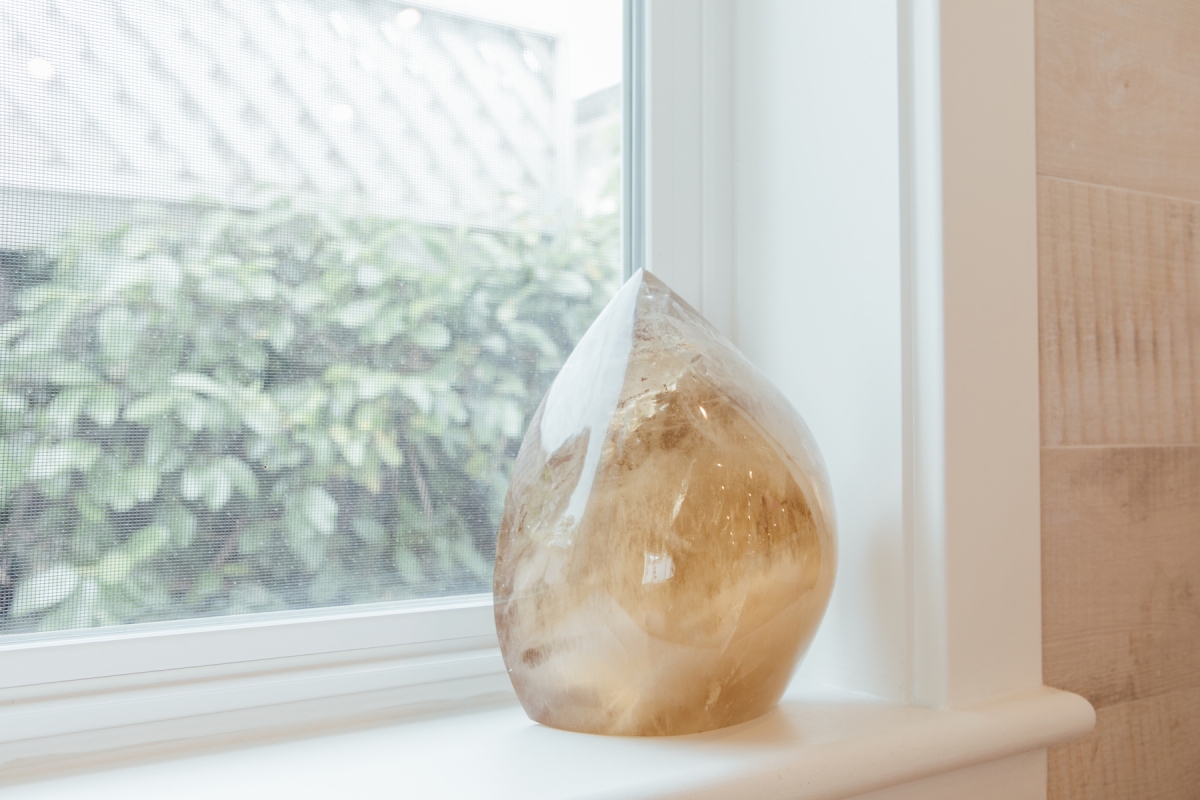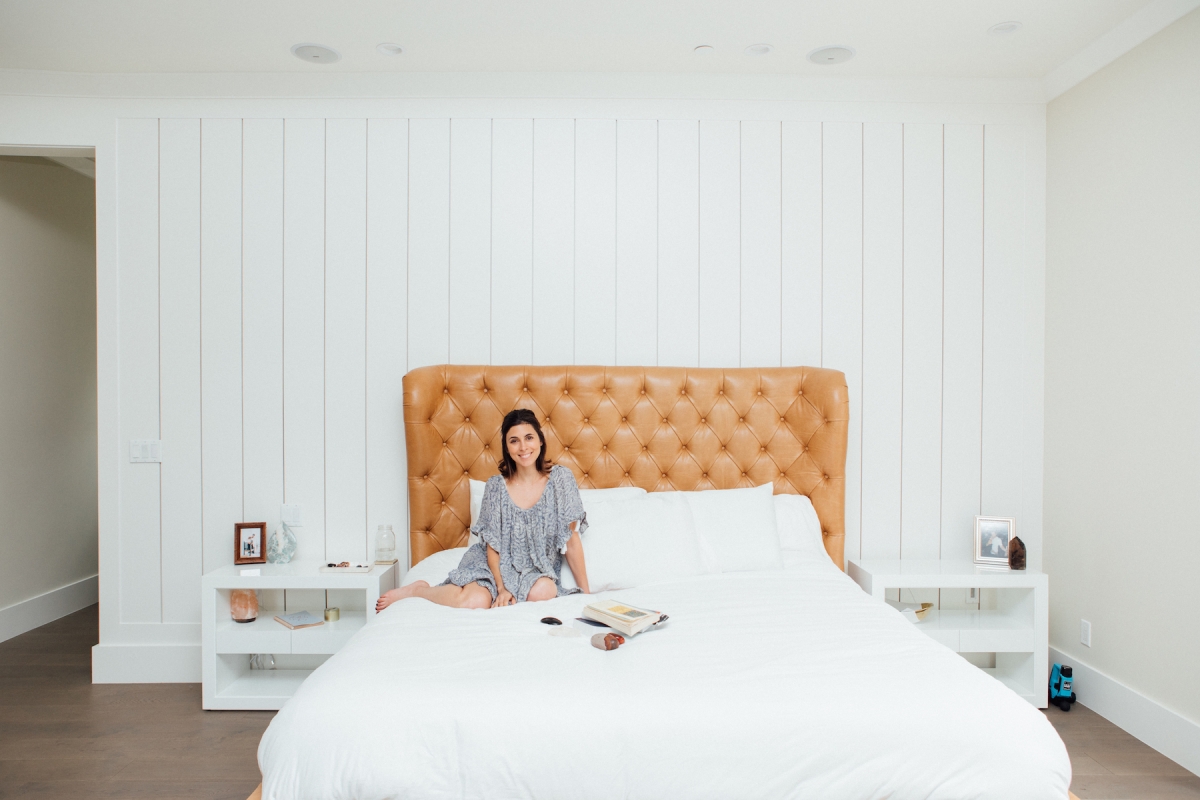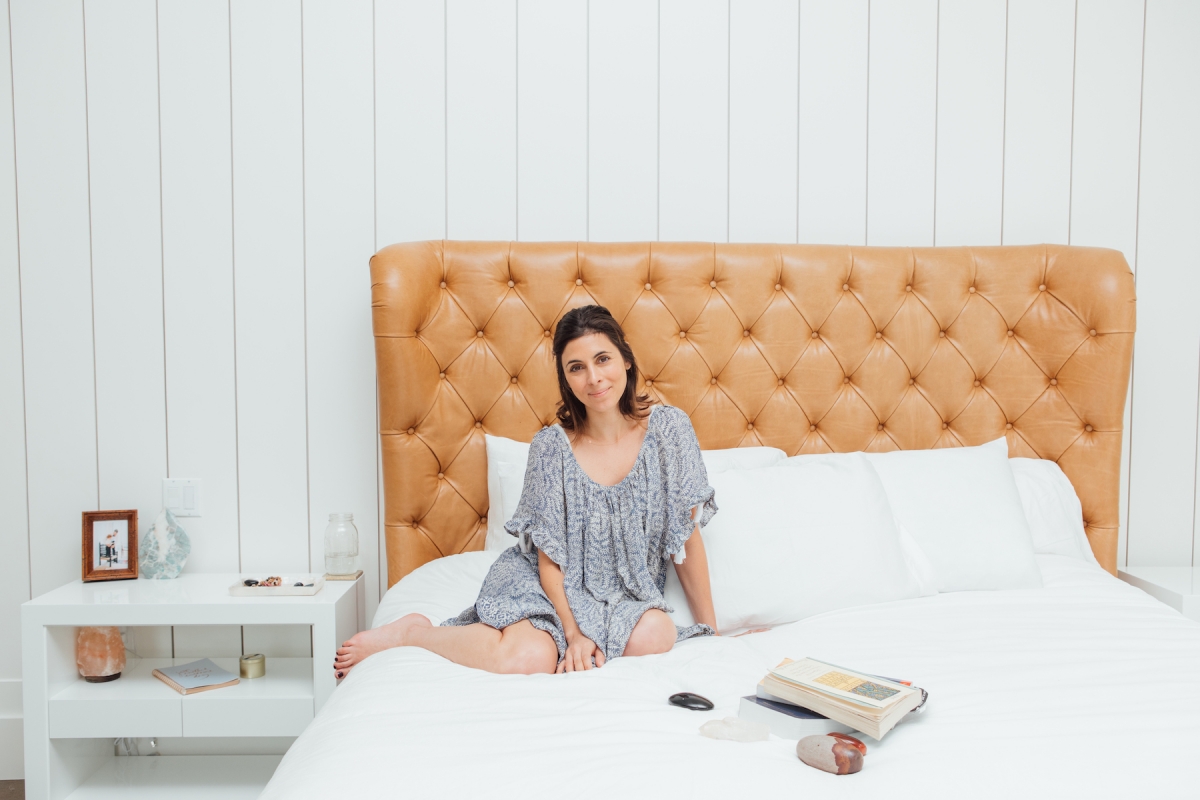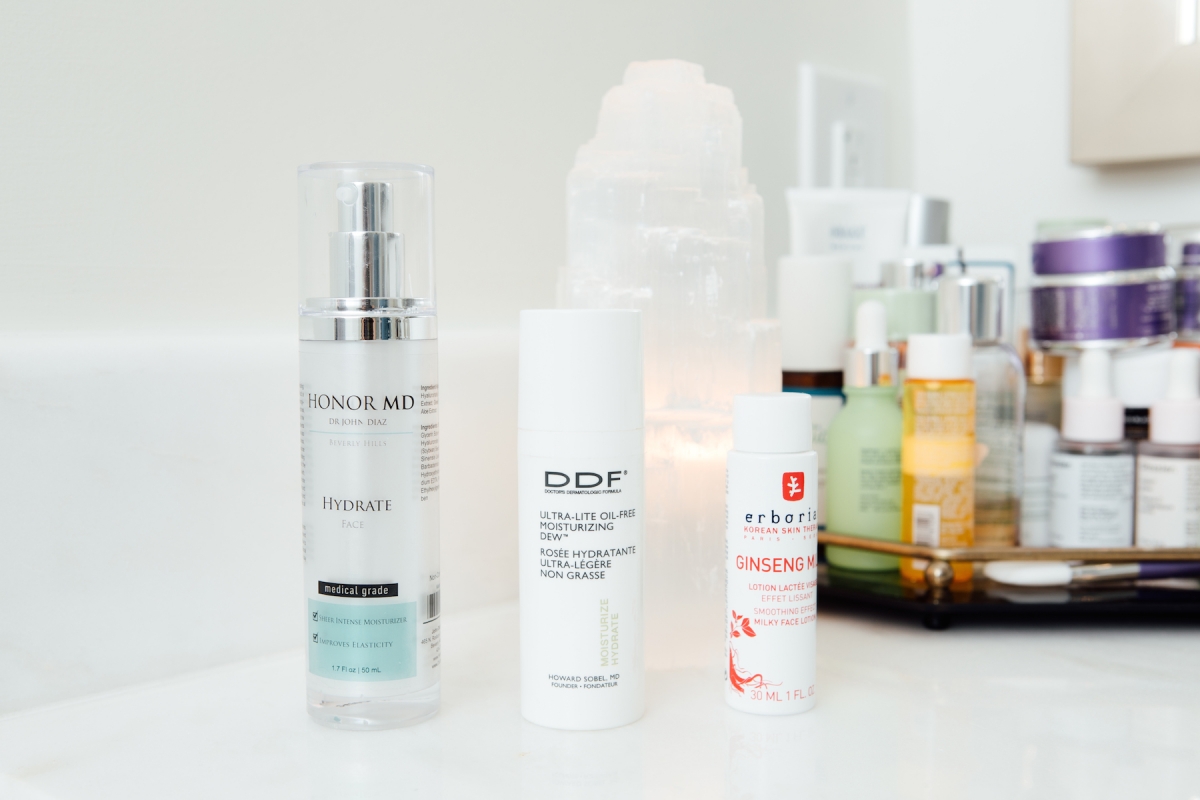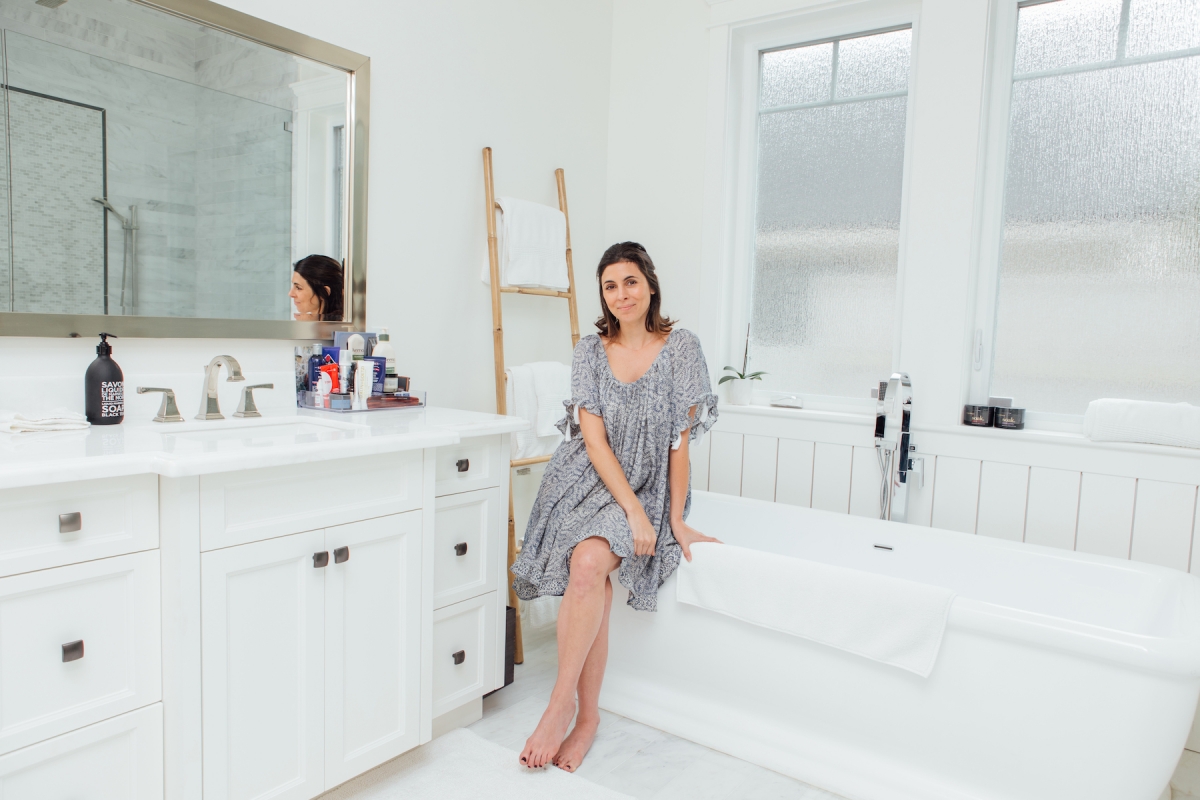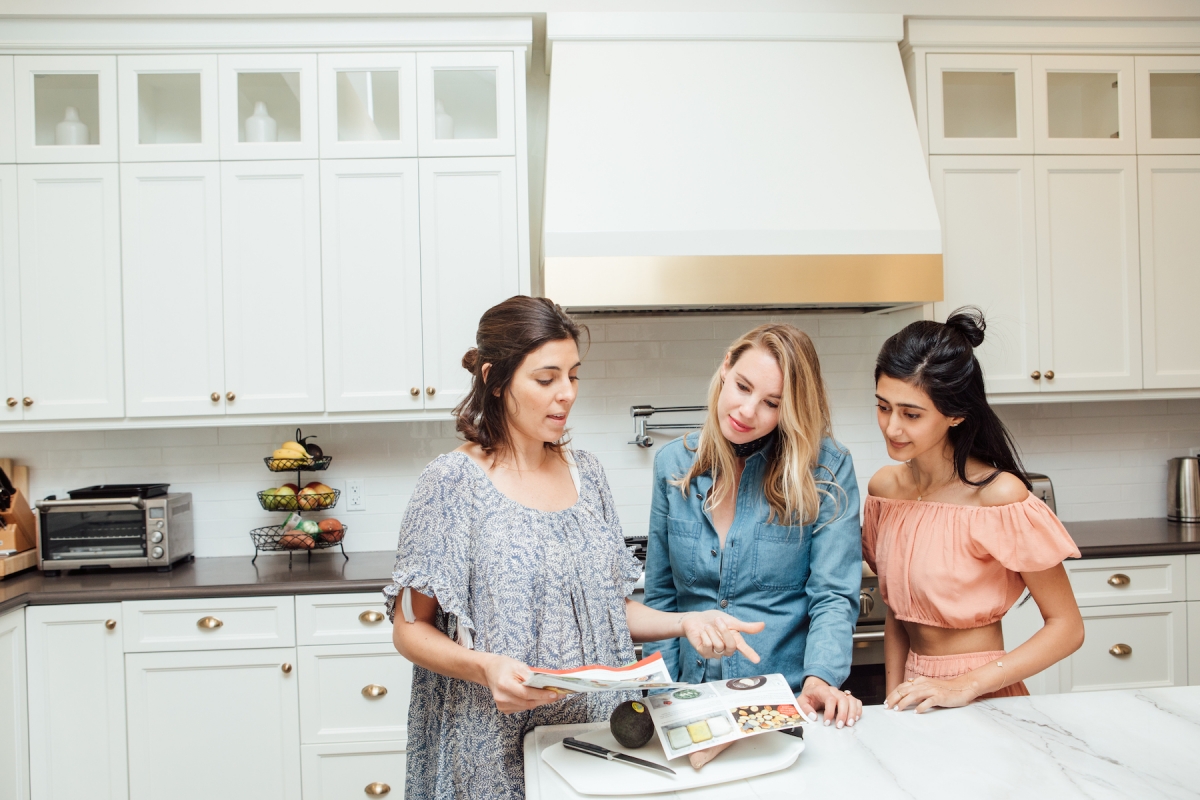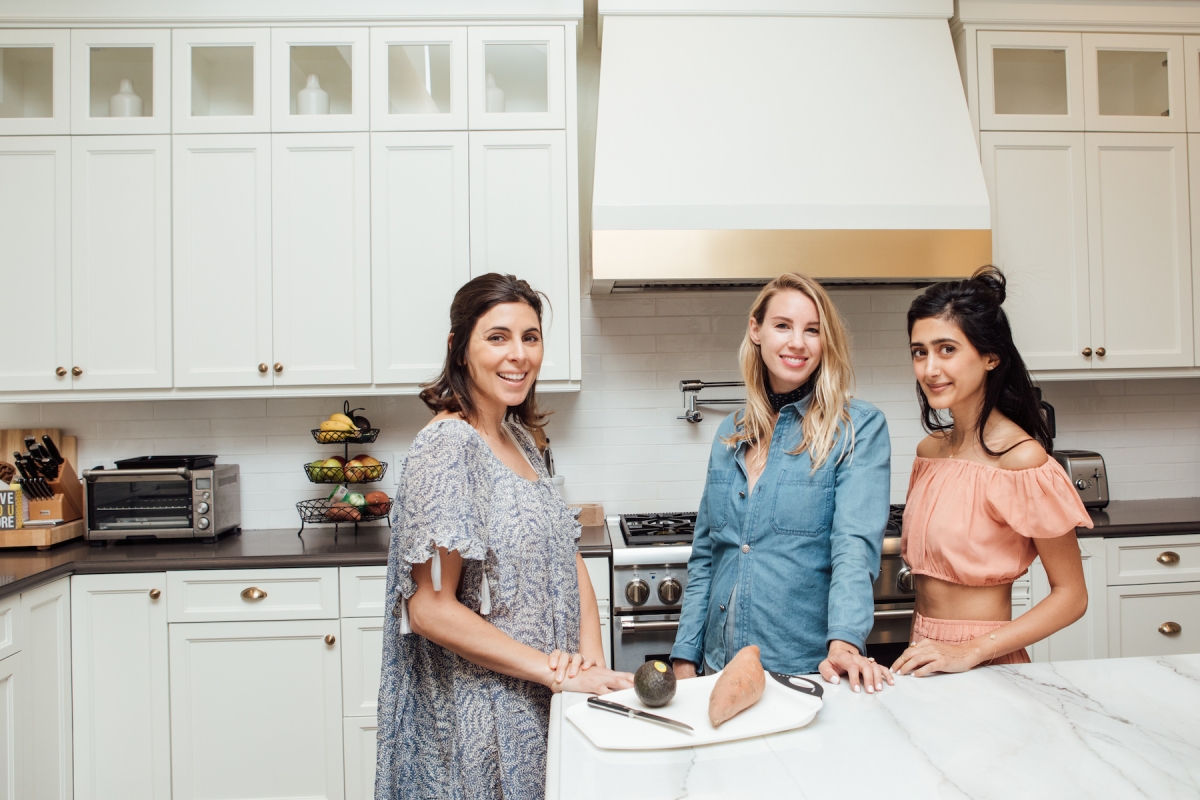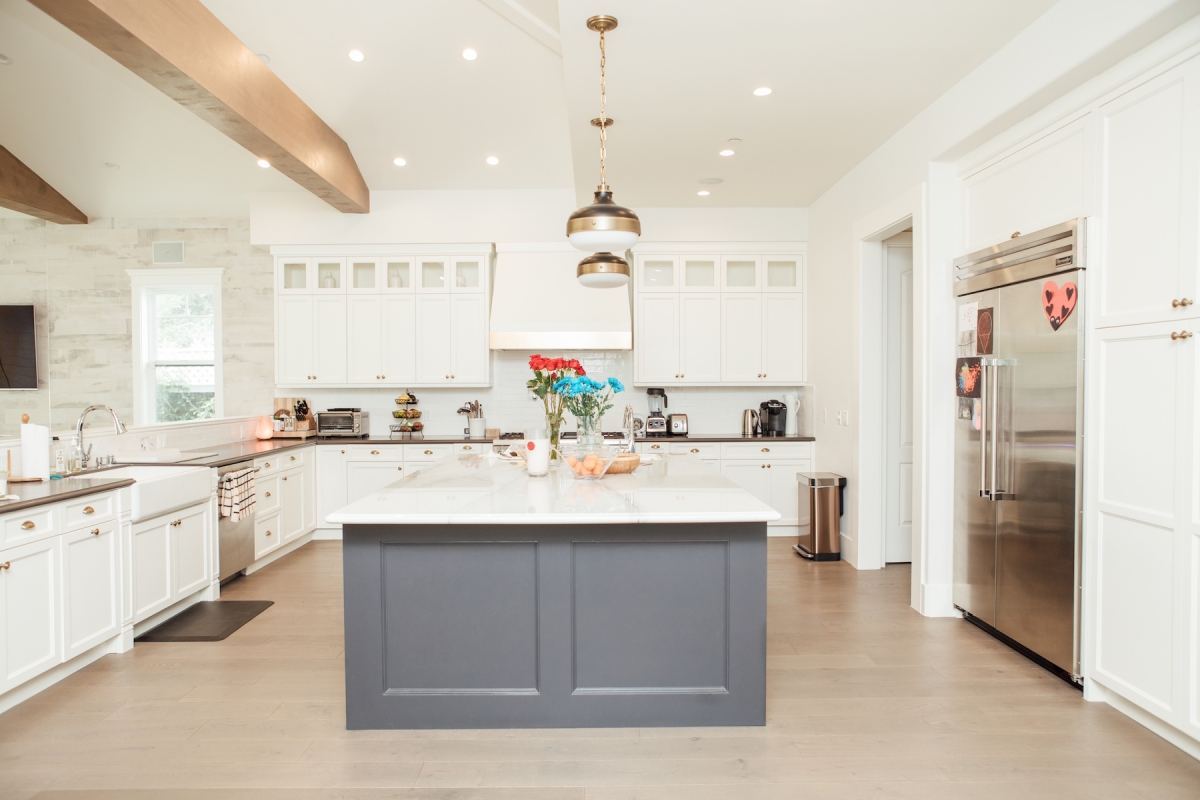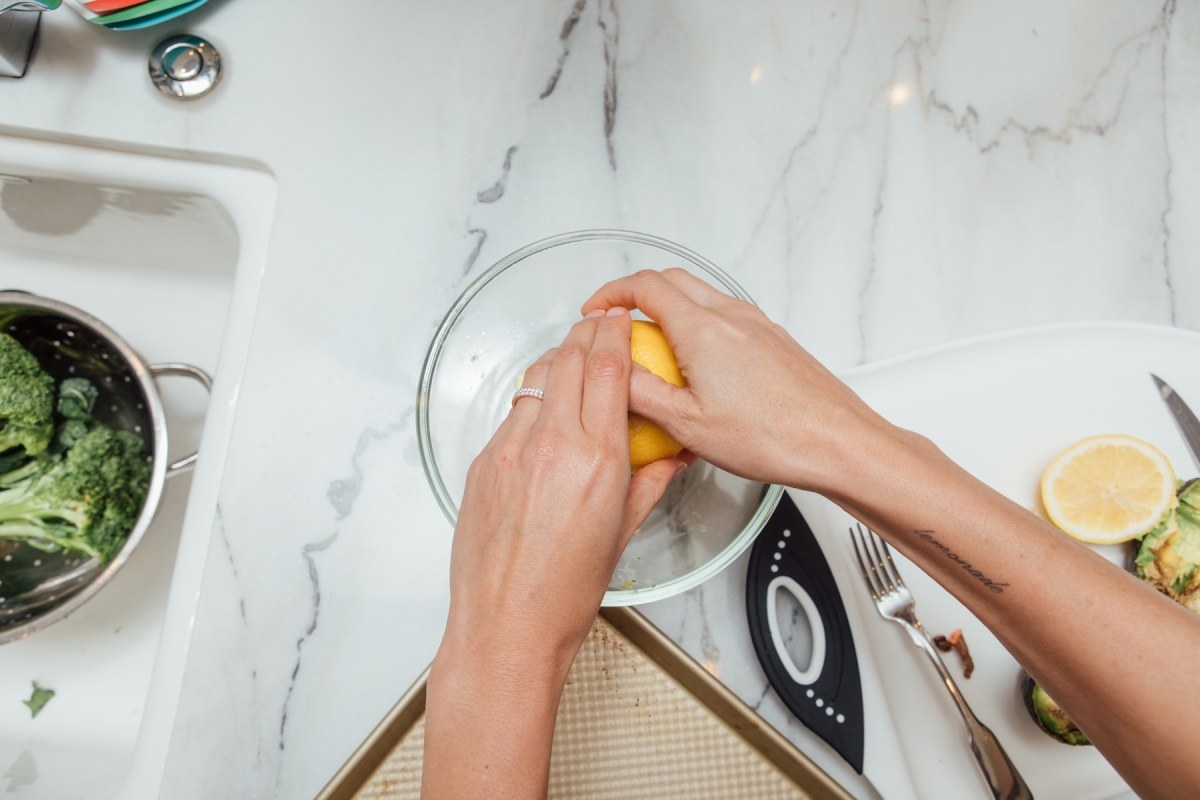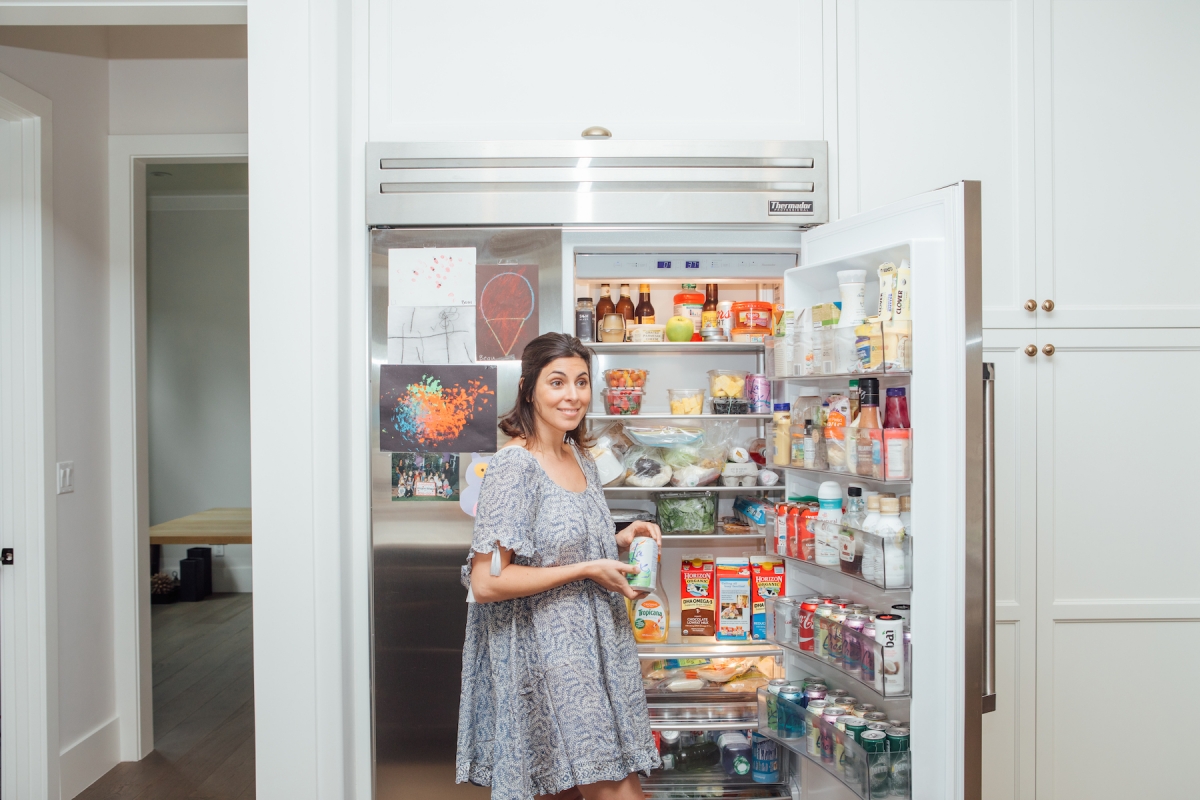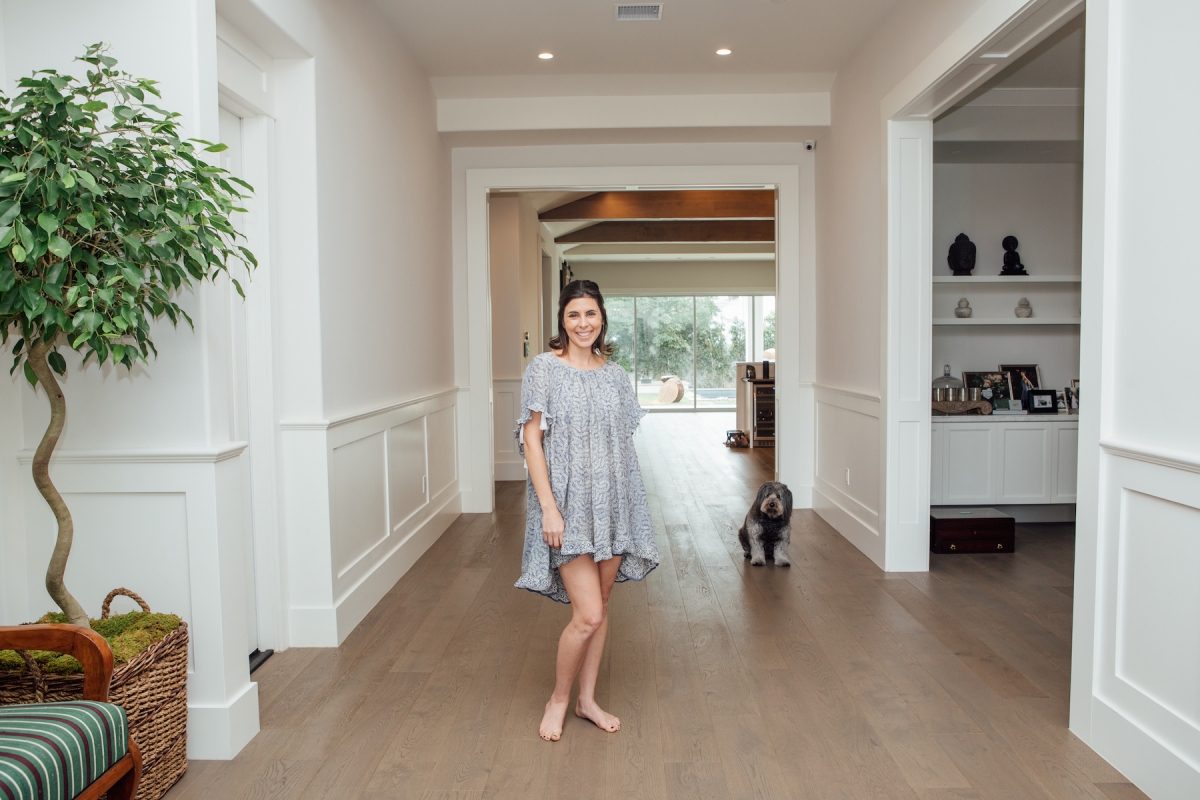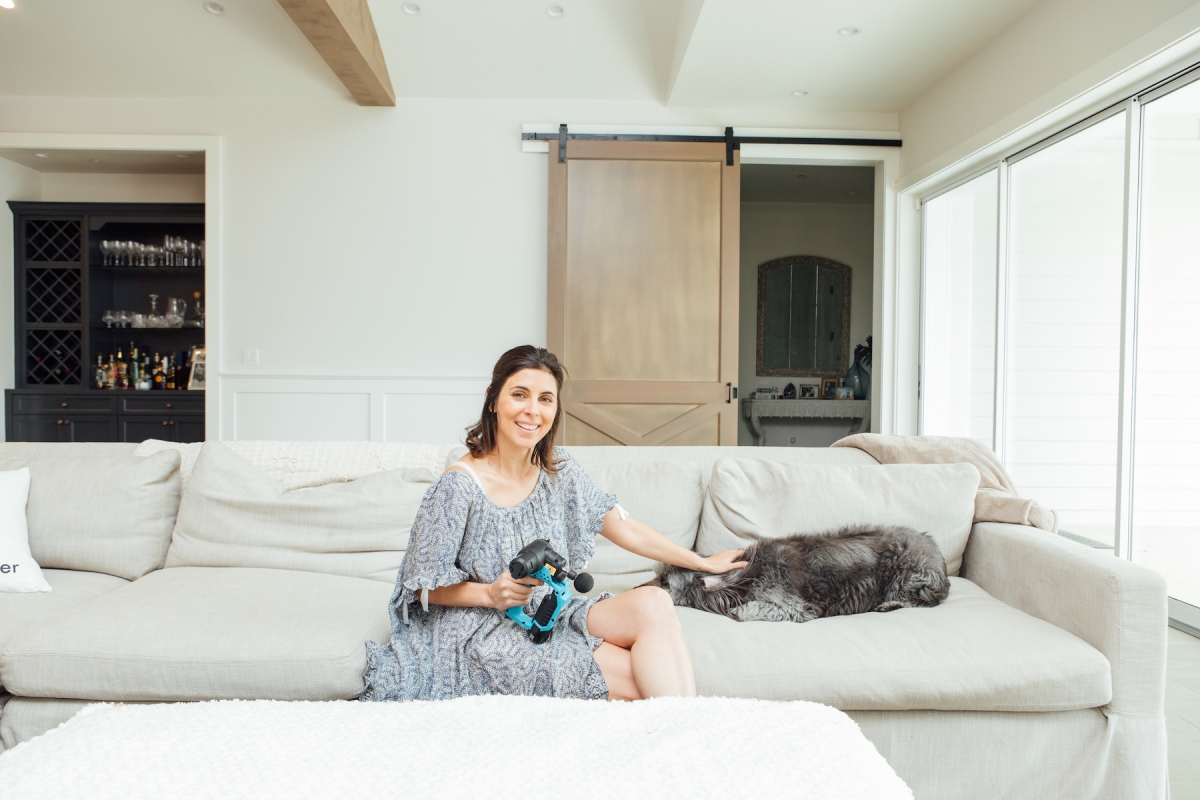 Jamie Lynn Sigler is not only a talented actress but a devoted mother and #glowwarrior activist for MS. Jamie's strength, resilience, determination and glowing lifestyle is an inspiration to us all. Jamie, who you probably recognize as Meadow from The Sopranos, has been dealing with MS since the young age of twenty. Jamie didn't tell anyone about the hardship she was going through for fifteen years, keeping it a secret in fear of what it would mean for her life and career to go public with it, but a few years ago her bravery and strength lead her to come out and become an activist for the cause.
Despite dealing with the chronic pain and physical limitations caused by her neurological disease, Jamie is one of the most vibrant and positive people you'll come across. Her determination and optimistic outlook are a lesson to us all. Jamie has sought out many medical professionals and healers to help her along her journey. Her spiritual practice, which includes an array of gorgeous crystals intentionally placed around her bedroom and home, as well as books such as A Course in Miracles continues to keep her spirits up when times get tough.
Jamie lives in a dreamy, glow haven with her husband Cutter, their adorable son and sweet pup. If you spend five minutes with Jamie, you will undoubtedly know how much she loves her family and what an incredible mother and wife she is. We are so grateful to know this bright light and hope that she inspires you to be a glow warrior in your own way!
HOW THEY GLOW QUESTIONNAIRE
NAME: Jamie Lynn Sigler
NICKNAME: Sig or Jaim
PROFESSION: Actress
WHERE DID YOU GROW UP? Jericho, Long Island, NY
WHERE DO YOU LIVE? Los Angeles
WHEN YOU'RE EATING HEALTHY, WHAT IS A TYPICAL…
BREAKFAST: Protein shake. I just started using collagen protein -- I mix it with spinach, frozen berries and a little POM juice/water
LUNCH: When home I make a dish I made up.. I roast some broccoli (in olive oil and a little salt) in oven for 30 min at 350, bake a sweet potato, and top it with an avocado and lots of lemon!
DINNER: It varies greatly. I signed up for One Potato which send you ingredients and recipes for 3 dinners per week. It gives me such a great variety of dishes to try and make. I even made gnocchi one night! I cook probably 6/7 days a week
SNACK: Organic turkey jerky, Thats It Bars, Teavana unsweetened passion fruit tea from Starbucks, a cookie, a banana.. whatever is around :)
WHAT ARE YOUR FAVORITE SPOTS/RESTAURANTS TO EAT HEALTHY? I love love Cafe Gratitude. I don't leave near it so its not often that I get there.. There is a place near me called Granville, and I really love their options. Especially their lemon oregano beets.
WHAT IS YOUR FAVORITE INDULGENCE? Dessert. Always Dessert.
WHAT ARE YOUR FAVORITE SPOTS/RESTAURANTS TO INDULGE? The Cheesecake Factory. Ooo I can go nuts in that place. Have you tried their sourdough bread!?!
WHAT WOULD BE YOUR LAST MEAL ON EARTH? A great bread basket, followed by chicken parm and sautéed veggies. Finish it off with some cheesecake and apple pie.
WHAT IS THE BEST DISH YOU COOK/ YOUR FAVORITE RECIPE? Apparently my chicken parm is amazing. Friends request it often when dining at my house :)
WHERE DO YOU GROCERY SHOP? Whole Foods, Trader Joe's, sometimes Vons and farmers market
TOP 3 ITEMS YOU ALWAYS HAVE IN YOUR KITCHEN? La Croix, Peppers (my son loves them), Popcorn
WHAT IS YOUR FITNESS REGIMEN? There isn't a ton I can do due to my MS, but I really try. I do private Kundalini Yoga at my home, I also see a trainer occasionally where we try to incorporate dance with the physical therapy thats been prescribed to me. It makes me happy to do some of the things I used to do when there was no MS.
WHAT IS YOUR SKINCARE ROUTINE? I use all different products all the time. I just always make sure I moisturize. Im obsessed with serums. I just got the Clear and Brilliant treatment from Dr. John Diaz in Beverly Hills and he gave me this product of his called Hydrate and I love it. I also love Glam Glows night treatment...it smells amazing too!!
WHAT IS YOUR SELF-CARE ROUTINE? Meditating. Its the kindest thing I can do for myself, when I can do it.
WHAT ARE YOUR FAVORITE MAKEUP/NATURAL BEAUTY PRODUCTS? I like Josie Maran's products. They work really well!
IF YOU WERE STRANDED ON A DESERT ISLAND, WHAT 3 PRODUCTS WOULD YOU TAKE WITH YOU? Sunscreen, Aquaphor, (I wouldn't need makeup because I'd have a killer tan), and coconut oil.
WHAT PROFESSIONAL BEAUTY/HEALTH/FITNESS/SPIRITUAL GURUS DO YOU SWEAR BY? Oh god, I feel like I always look to others for their advice on this… but I'd say having a mantra really helps me. I have it hanging in my closet so I see it every day and can repeat it a few times each time I see it. Its personal and just for me, and really comes through in the days where I am not feeling so positive.
TOP 3 FAVORITE SONGS?
1. Time After Time - Cyndi Lauper 2. Don't Stop Believin'- Journey 3. Smile - lots of people sing it.. Charlie Chaplin wrote it!
MOST-WATCHED MOVIE? Goonies/Dirty Dancing
MOST LIFE-CHANGING BOOK? The Four Agreements, A Course In Miracles, anything by Florence Shovel Shinn
FAVORITE SHOPS/BOUTIQUES? Switch boutique, Intermix, Barney's…. but truthfully, I online shop mostly.
COOLEST PLACE YOU'VE EVER VISITED? Barcelona
FAVORITE HOTELS? Peninsula Beverly Hills
WHAT IS THE BEST GIFT YOU'VE EVER RECEIVED? On our first Valentine's Day, my husband made me a scrapbook of every card we ever gave one another (we were long distance our first year and always gave cards) marked with pictures etc… it is my most favorite thing ever.
MOST PROFOUND HEALING EXPERIENCE YOU'VE EVER HAD? Pregnancy.
WHO ARE YOUR MOST TRUSTED HEALERS? Ryan Weiss, Kelsey J Patel.. and me. I really feel like we have the power in ourselves... my disease has forced me to look inward and work on emotional healing and I feel like that's where true health lies.
WHAT IS THE BIGGEST LEARNING EXPERIENCE YOU'VE HAD TO FACE AND WHAT DID YOU TAKE AWAY FROM IT? That living your truth sets you free… for 15 years I kept my MS a secret and it caused me so much unnecessary pain and guilt and shame. Since coming forward with my condition it has allowed me to allow people to see me and realize I am not judged… I am loved and supported.
DESCRIBE YOUR PERFECT DAY. Waking up next to my husband and son… and then them leaving the room so I can meditate, haha.., go somewhere where we can sit outside for breakfast.. followed by some activity that makes my son happy, a park, a beach etc… then we all nap… wake up, take our dog to a dog park, I cook dinner, finished with me and my hubby watching a good movie with friends.
WHAT IS YOUR MOST VALUABLE GLOW TIP/SECRET? Make sure you do something nice for YOU, EVERY day.
FAVORITE QUOTE? What is mine, will always find me, in the meantime.. I'll just enjoy. (part of my mantra)
WHAT ARE YOU GRATEFUL FOR? My friends and Family. they are everything to me.
WHAT MAKES YOU GLOW? Acting and being a mom :)