Jessie's Birth + Postpartum Essentials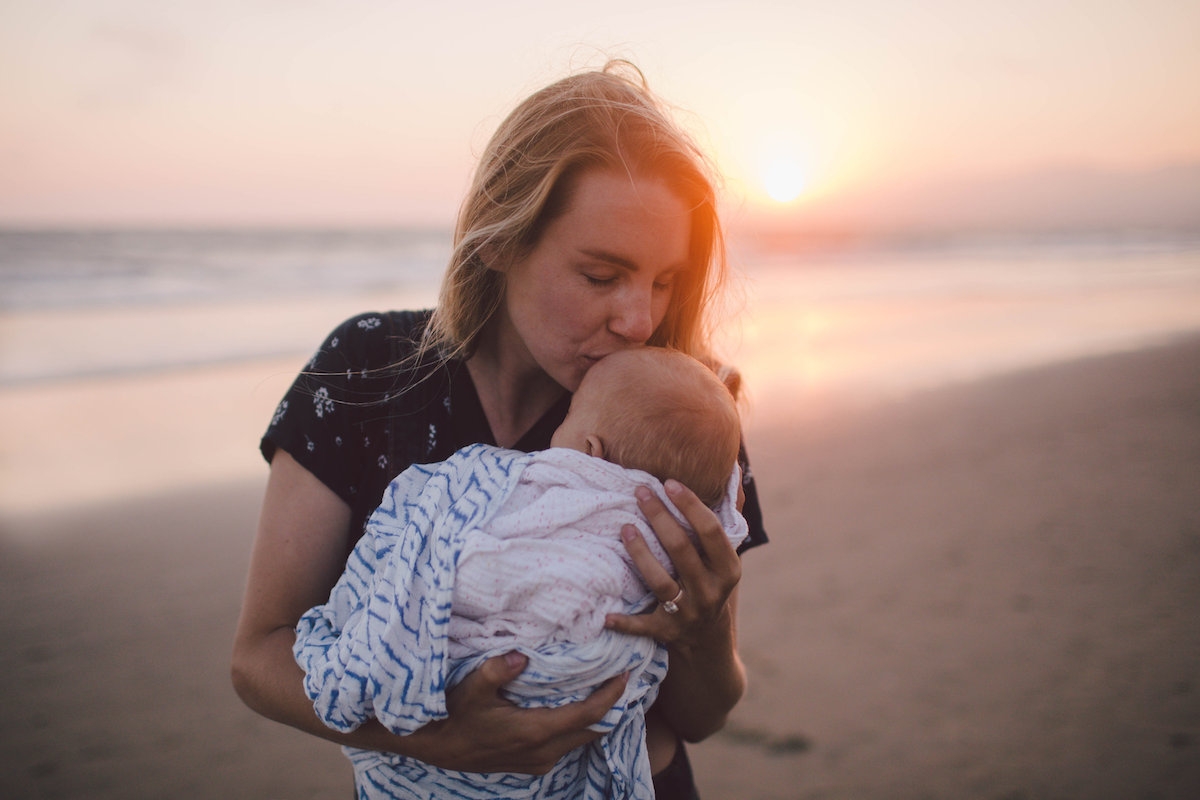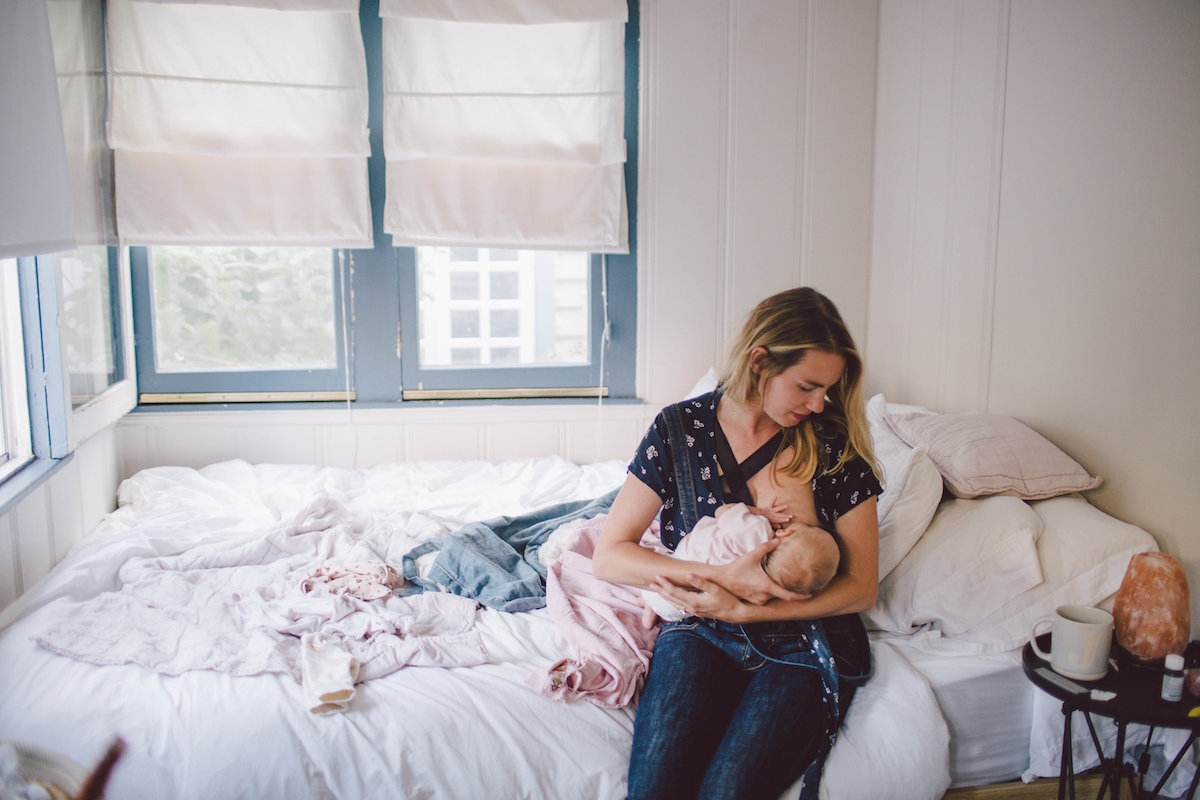 The products and services on this list were all incredibly helpful throughout Jessie's birth and postpartum experience. Every woman, baby and birth is entirely unique, but hopefully this guide will help you feel even just a little more equipped and well-prepared for what is sure to be the most magical experience ever. HOSPITAL BAG ESSENTIALS:
Lo and Sons Bag: The Catalina is our favorite weekend / overnight bag, and it also happens to fis perfectly on top of a carry on suitcase for travel.
Mother Love Nipple Balm: This product is pure magic and absolutely essential for breastfeeding moms. Definitely bring it to the hospital because the first few days of breastfeeding really take a toll on your nipples!! Apply liberally and often; this balm will heal even the most irritated nipples.
My Brest Friend Pillow: A nursing pillow is really helpful to establish good alignment for breastfeeding and makes the process way more comfortable.
Soft robe: You'll want to have something very comfy and cozy that opens in the front. We recommend a dark color so that it doesn't get stained at the hospital.
Slippers and Socks: Bring a pair of cozy socks and hotel slippers that you have laying around. You'll be walking through the hospital halls and will want comfortable and easily accessible foot protection.
Pillow: It can be really comforting to bring a familiar pillow from home to ensure you sleep well.
Your favorite Shampoo / Conditioner / Deodorant / Skincare Products: You will want these so you can feel your best. And remember, natural is always best. We love Playa for natural hair care.
Lip Balm: Make sure it is all natural, as you will be sure to be kissing your little one from head to toe. Our favorite is Vapour Organic (in the link).
Essential Oils: These can be really helpful for soothing (lavender, geranium, frankincense) or energizing (eucalyptus, peppermint, lemon, grapefruit) throughout birth. Bring a diffuser so that the room feels like your own personal sanctuary for the duration of your hospital stay.
Flameless Candles: Mood lighting for the hospital room to make it as glowy and zen as possible.
Toilet Paper: Most hospitals have very rough, one ply toilet paper. Make sure to bring the soft good stuff, as your lady parts will be extra sensitive.
Coconut Water: You will need as much hydration as you can get! Jessie could not get enough coconut water after giving birth.
Trail mix // Snacks: To keep you energized and for your milk supply!
Placenta Encapsulation: This is a great way to ensure you have extra support in case you get the "baby blues" or postpartum depression. Many swear that the pills, made from your placenta after you deliver it, give them extra energy as well. You can also get a salve made to put on your incision to help heal if you've had a C section. We recommend The Feel Good Company and Mamaseuse.
Americord Blood Banking Kit: If you choose to do blood banking, bring your blood cord banking kit to the hospital with you and make sure to give it to the nurses right when you get to there so they can get the process ready for when you deliver.
----
POSTPARTUM:
Postpartum Belly Wrap: To help tighten and move everything back into the right place after birth.
Lunya Seamless High-Rise Brief: High rise underwear is key after giving birth, especially if you've had a C-section. Lunya makes a really attractive and comfortable pair that you will want to keep wearing forever.
Thinx: Hi-waisted panties that absorb blood, great for postpartum bleeding and you can continue to use for your period in the future.
C Panty (C-section): Very high rise panties that protect your scar.
Scar Tape (C-section): To help heal incision and minimize scarring
Mother's Milk Tea: Delicious, soothing tea that helps with milk production as well as reduces gas for breastfeeding babies.
Hospital Grade Breast Pump: Most insurance companies cover this so make sure to look there first. The Spectra S2 plus is great as well as Medela.
Hands-free Pumping Bra: This is so crucial if you want to be able to relax or use your hands while pumping!
Kiinde Breastfeeding Products: Best, most seamless system for breastmilk storage.
Loose Night Gown: We love these ones by Francis & Henry that are perfect for both pregnancy and postpartum comfort.
Sloan Nightshirt: These pajamas are so cozy and chic; perfect for being able to get away with wearing them outside the house. They are button-down, which means very easy to nurse in... let's just say we want them in every color.
Beyond Yoga High Waisted Yoga Pants: These are the absolute softest, most comfortable and most flattering that we've found.
Nipple Pads: To reduce discomfort and help soothe clogged milk ducts, which can be so painful!!
Family / Newborn Photography: Capture the magical, fleeting time when your newborn comes home with a The Little Tribe Diaries photoshoot by the incredibly talented Evangeline Lane
Food Delivery!!: It's likely that the last thing you'll want to do is cook a meal during the first few weeks postpartum, but also very likely that all you'll want is to eat effortlessly at home. Line up a special delivery from a favorite restaurant or local market like Joan's on Third ( if you live in LA).
Baby Book - We're in love with this gorgeous baby book from Artifact Uprising.
Postnatal Massage: Mamaseuse and Surya Spa both offer incredible in-home postpartum massages to help alleviate tension and heal the body. You are welcome to breast feed on the table, so no need to hire a babysitter!
Postpartum Doula: If you choose to hire a postpartum doula, they can help out with the baby and teach you a few tips and tricks once you're on your own. Stephanie Matthias is not only a wonderful, caring mom and doula, she is also an amazing chef who can whip up nutritious and delicious meals to get you feeling your best.
Night Nurse: A definite luxury and it comes at a high price, but even one or two nights if you can swing it can be SUPER helpful in allowing new parents to get some much needed rest.
Photography by: Evangeline Lane