Jordan Younger // The Balanced Blonde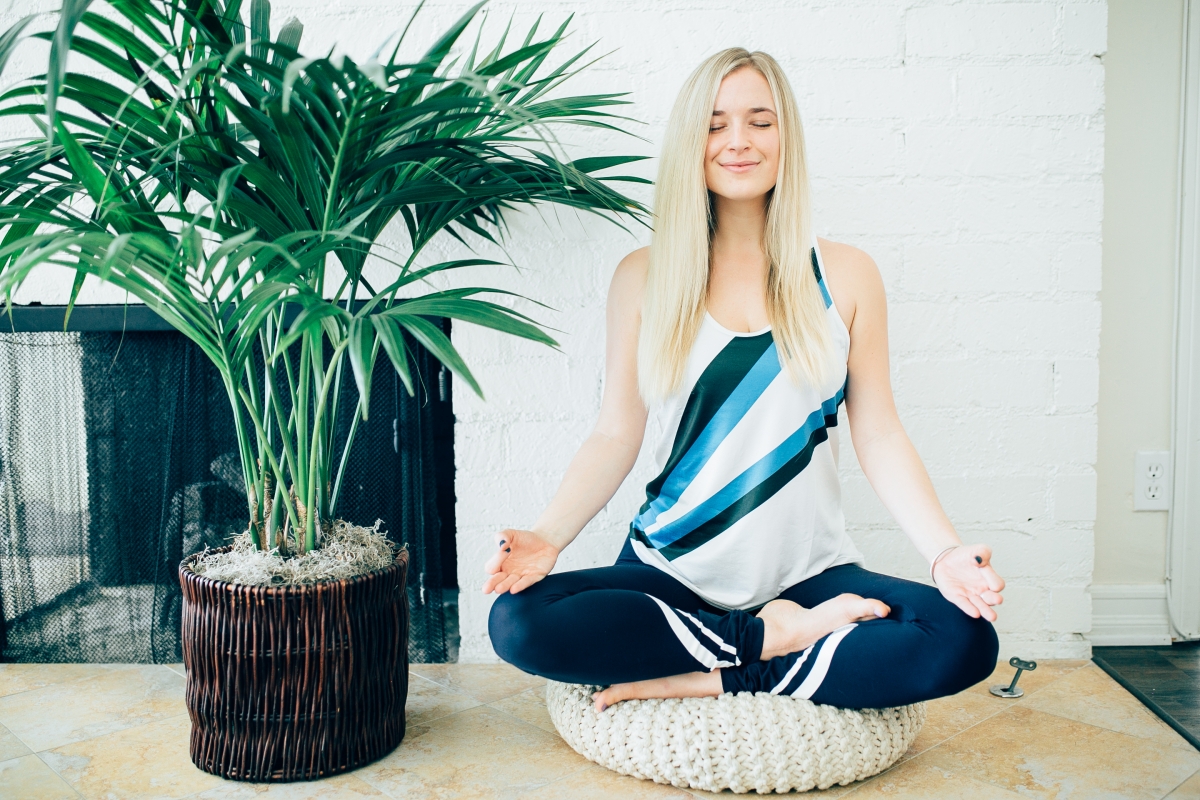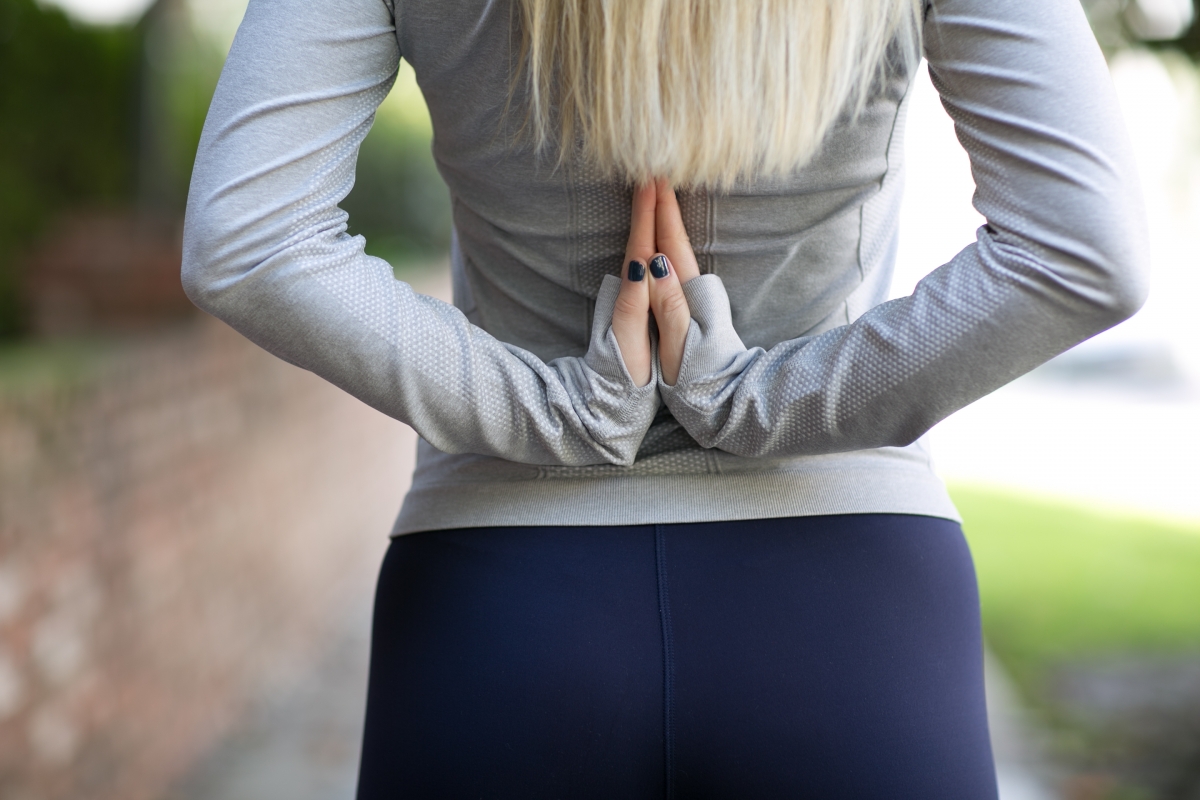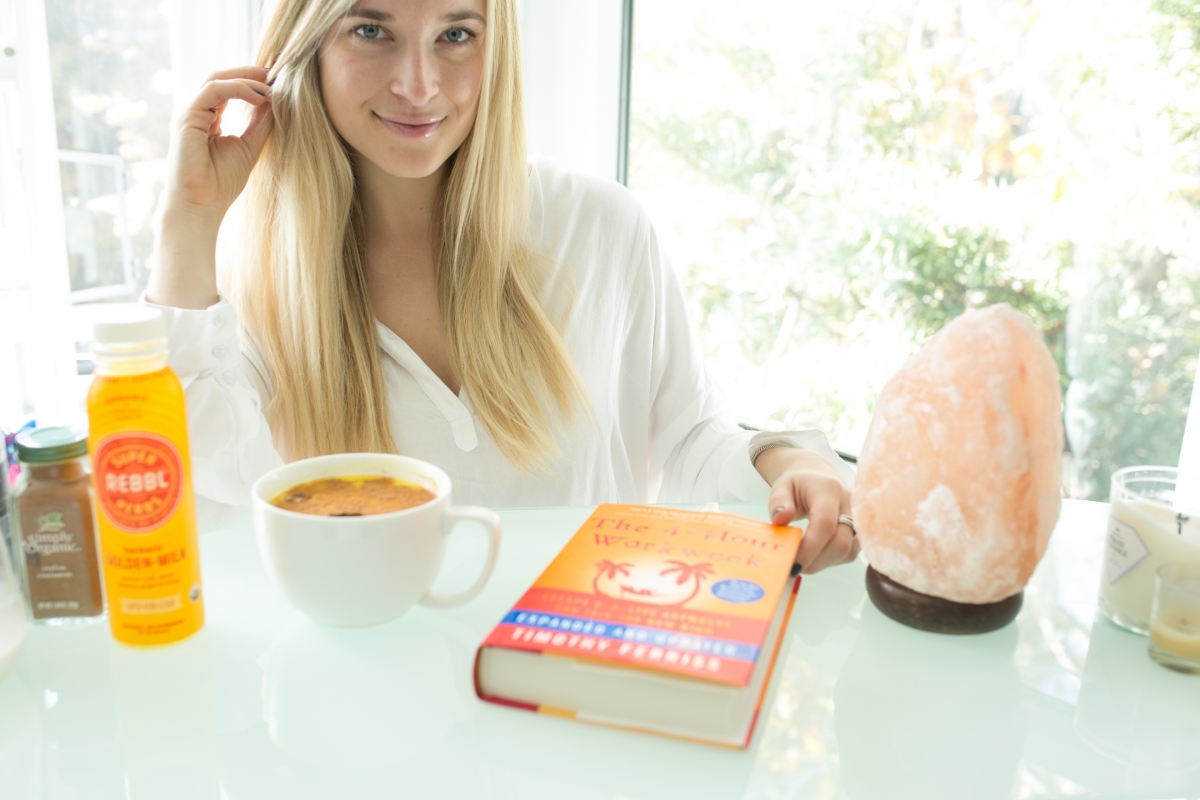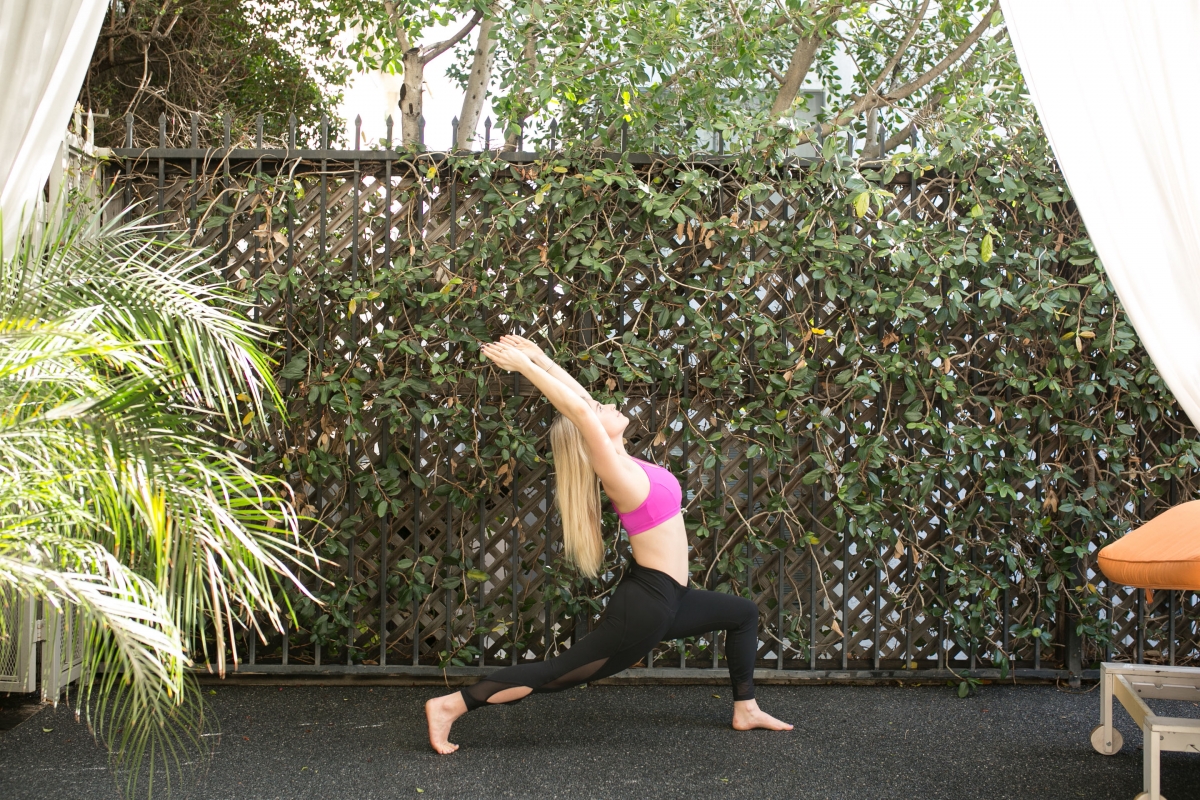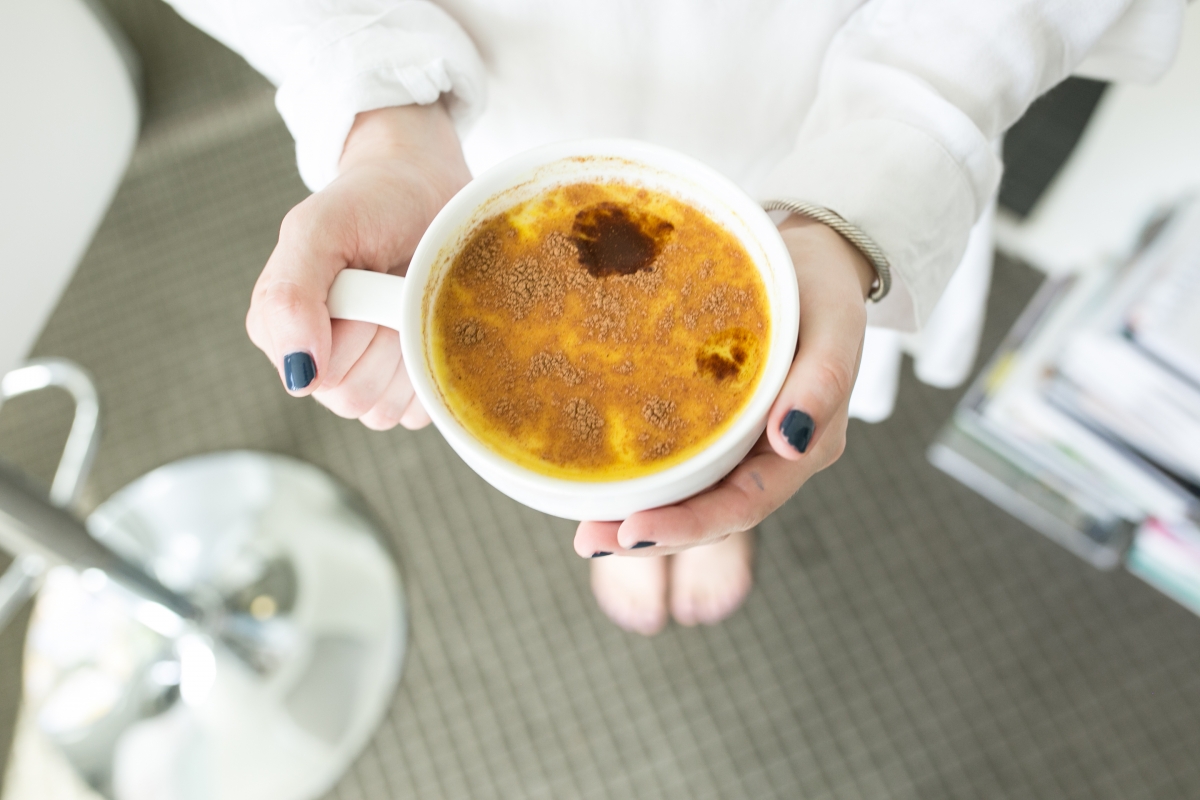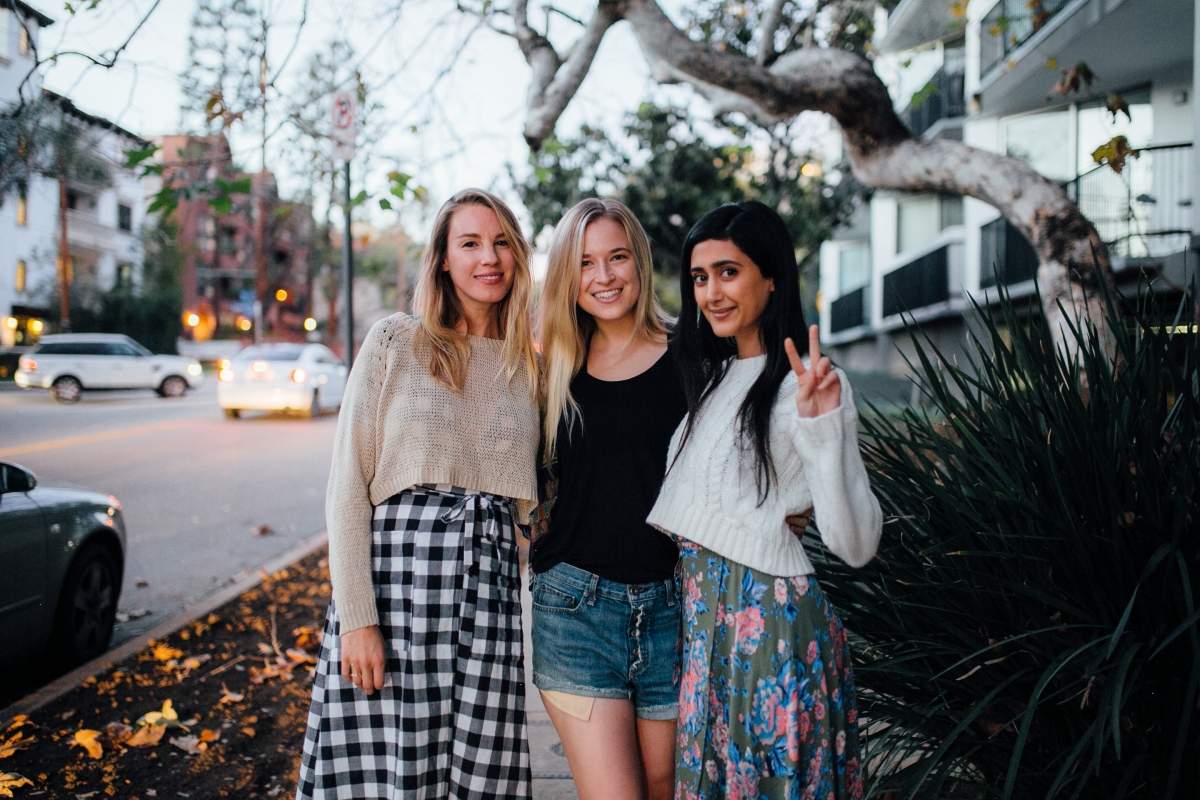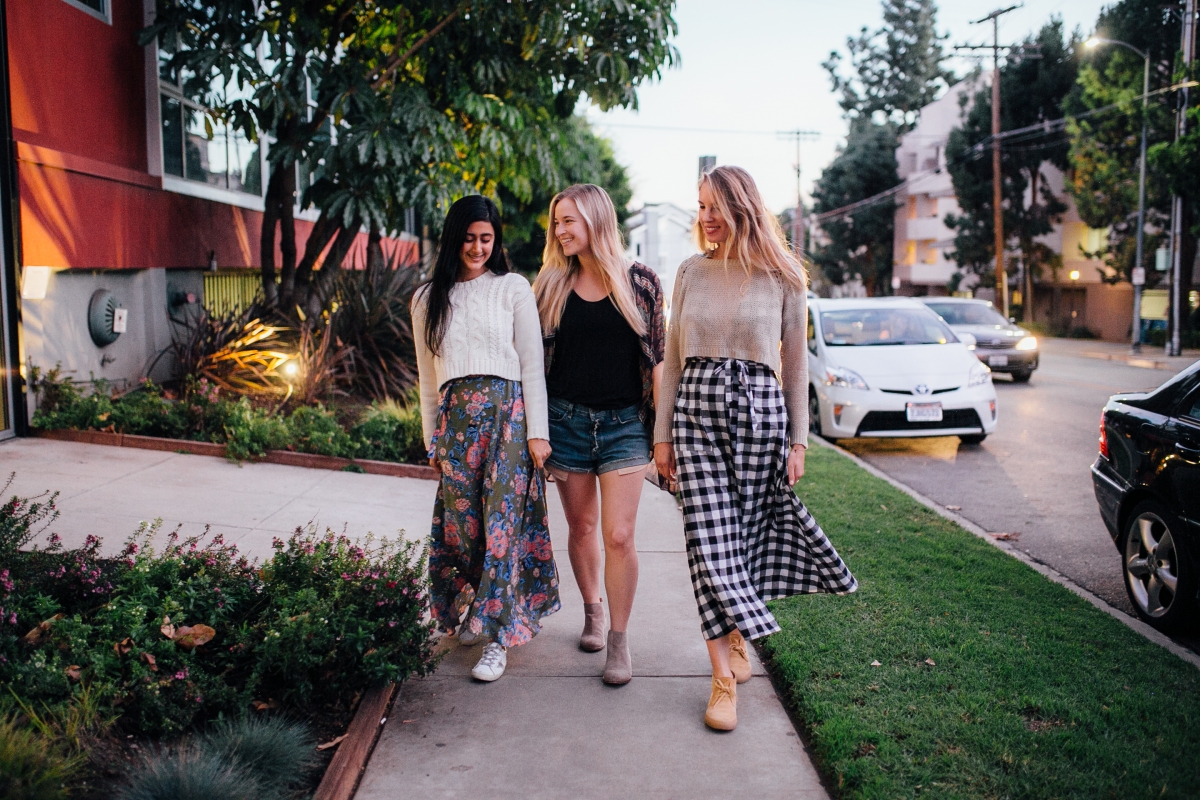 Jordan is one of the brightest lights we know. She is a true force in the wellness world, lives and breathes yoga, and spreads positivity at all times. See how this GLOW goddess vibes high.
Jordan Younger, best known as The Balanced Blonde, is a wellness blogger who really reaches far and wide to find the balance of glow. She is a newly certified yoga teacher, who spreads her light and bright vibes to her loyal following. She initially ventured into the blogging world with a bent on plant-based eating and came to her own terms of balance when she noticed that a restrictive lifestyle no longer served her. We admire this beauty for being brave and shifting course. We are big proponents of listening to your body, and Jordan did just that.
Besides her incredible wellness blog, Jordan has recently launched her podcast Soul on Fire, that we were so lucky to be a part of. Already an insane hit, her podcast ventures out to feature the people she finds to have something new to share with her audience, be it other bloggers babes we love like Shut The Kale Up or her animal whisperer. We love how Jordan just keeps it super duper real. She says it like it is and is an open book, sharing all of her experience with others to learn from and grow from too.
She recently hosted us on her podcast, take a listen HERE, and see how this shining beauty GLOWS. Jordan just has the best vibes and we're honored to call this beautiful soul our friend!
HOW THEY GLOW QUESTIONNAIRE
NAME: Jordan Younger
NICKNAME: Jojo, TBB, Jordie, JoYo, Jo, J :)
PROFESSION: Blogger, author, yoga teacher & podcaster
WHERE DID YOU GROW UP? Sacramento, California!
WHERE DO YOU LIVE? Brentwood, Los Angeles. A.k.a the coziest part of LA in my opinion!
WHEN YOU'RE EATING HEALTHY, WHAT IS A TYPICAL…
BREAKFAST: Bulletproof coffee loaded with Vital Proteins collagen peptides, MCT oil, ghee, and chocolate Keto OS!
LUNCH: A big salad from Sweetgreen, Simply Salad, or made at home with protein, healthy fats (like avocado and lots of olive oil), veggies and very massaged kale or spinach, since I don't do that great with raw foods.
DINNER: Simply prepared salmon with green veggies and sweet potato, and I am a happy girl!
SNACK: Coconut Cult coconut probiotic yogurt with Eating Evolved chocolate banana cups, stevia, and cacao. My main vice in life!
WHAT ARE YOUR FAVORITE SPOTS/RESTAURANTS TO EAT HEALTHY? Oh man! Can I list 150? Hehe. Cafe Gratitude, Plant Food & Wine, Kreation, Kyes, Sweetfin Poke, Sweetgreen, Earthbar, and pretty much every sushi restaurant in Los Angeles.
WHAT IS YOUR FAVORITE INDULGENCE? Well, I am a huge chocolate girl. Eating Evolved, Lily's and Nohmad are three of my major favorite sugar-free chocolate brands right now. My body doesn't do well with sugar, but I will never give up my chocolate!
WHAT ARE YOUR FAVORITE SPOTS/RESTAURANTS TO INDULGE? I love, love, love Cafe Gratitude's mint chip shake. I live and die for that shake — coconut ice cream and all. Speaking of coconut ice cream, I love Kippy's in Venice for a big scoop with some cacao drizzle and all the yummy toppings. I also love frequenting Earthbar in my neighborhood to check out the local, healthy chocolate brands. Also Erewhon! I am a sucker for all of the Bulletproof ice cream and smoothie yumminess at their tonic bar.
WHAT WOULD BE YOUR LAST MEAL ON EARTH? Ahhh! Probably rotisserie chicken with mashed potatoes, broccoli and lots of au jus from Bandera (a Hillstone restaurant I am obsessed with that originated in Sacramento & there is also one in Brentwood). I would finish that off with a big, coconut ice cream sundae drizzled in all the chocolate sauce in the land (are you starting to see a trend here?)
WHAT IS THE BEST DISH YOU COOK/ YOUR FAVORITE RECIPE? Well, believe it or not I am the simplest cook on planet earth. You'll probably believe that… because I don't ever post or share anything too involved. I really enjoy making a simple lemon garlic salmon dish or turmeric salted chicken with a side of roast veggies drenched in ghee and lemon pepper. I really love simple flavors, always have, so home cooked meals usually end up tasting the absolute best to my lil' taste buds.
WHERE DO YOU GROCERY SHOP? I could singlehandedly keep Whole Foods in business if they needed me to… but luckily I don't think that will ever happen. I also love, love Erewhon, Earthbar, Gelsons and Bristol Farms. I could grocery shop all day every day and be the happiest camper on earth.
TOP 3 ITEMS YOU ALWAYS HAVE IN YOUR KITCHEN? Every type of nut butter under the sun, raw cacao powder, and Vital Proteins collagen peptides.
WHAT IS YOUR FITNESS REGIMEN? (how often & what you do) Lately I've really been enjoying low intensity workouts for the most part, and my body has been thanking me for it. Lately I've been doing yoga nearly every day. Sometimes that's a fast-paced vinyasa flow class, and other times it's more of a restorative class or just me laying in my apartment with my legs up the wall. As of super recently I've been incorporating personal training once a week just because I do believe in variety… but yoga has my heart!
WHAT IS YOUR SKINCARE ROUTINE? (products, facials, etc) Love this question! I wash my face twice a day with Rodan + Fields skincare (Unblemish + Soothe lines), and afterward I moisturize with Argan oil. I don't wear a lot of makeup, but lately I've been using Supergoop's CC cream as a light foundation and I love the glow it gives me. If I am ever having a dry day I will use some extra Argan oil with the foundation itself.
I am also a huge proponent of facials… my facialist Mojgan Morevi in Santa Monica is a godsend! She singlehandedly cured my crazy hormone-affected skin and now I feel like my glowy self again. I get those facials about once a month, and I also enjoy trying all the fun new skincare tips & tricks that come out like ice rolling, collagen peptides, high fat diet, etc.
WHAT ARE YOUR FAVORITE MAKEUP/NATURAL BEAUTY PRODUCTS? OOoh yes!! So the Argan oil I use is from MUN skincare and I adore it to pieces. I use the Supergoop CC cream, and Oxygenetix foundation in the color Pearl. I use essential oils for just about everything… especially instead of a perfume I love a good minty oil! I am also very into Juice Beauty's makeup from their mascara to their lipsticks!
IF YOU WERE STRANDED ON A DESERT ISLAND, WHAT 3 PRODUCTS WOULD YOU TAKE WITH YOU? OMG! I would take my Bulletproof products to make BP coffee, cashew butter because it's so versatile, and raw chocolate because it makes me happy.
WHAT PROFESSIONAL BEAUTY/HEALTH/FITNESS/SPIRITUAL GURUS DO YOU SWEAR BY? I love Gabby Bernstein, Gretchen Rubin, and my yoga teacher Vinnie Marino.
TOP 3 FAVORITE SONGS? Right now I think I am the most into:
1. Love on the Weekend by John Mayer 2. Desperado by Rihanna 3. Magic by Coldplay. But I have SO MANY! :)
MOST-WATCHED MOVIE? Remember the Titans and Mean Girls. They're the only two movies I have watched a million times and am still into (and sob hysterically in the first one) every single time.
MOST LIFE-CHANGING BOOK? I Know this Much is True by Wally Lamb. I read it during my Panchakarma and I am forever changed.
FAVORITE SHOPS/BOUTIQUES? Lately I am very into Vici Dolls for dresses and rompers… I like the flowy, flowy. Also Planet Blue, Rag & Bone, and in my hometown Sacramento there is a store called Madam Butterfly that half of my closet is from.
COOLEST PLACE YOU'VE EVER VISITED? Bora Bora, hands down. The sparkly turquoise water changed my eyeballs forever — so ridiculously stunning and serene.
FAVORITE HOTELS? Four Seasons Bora Bora, Four Seasons Florence (the garden inside of that hotel is just… epic), Bacara in Santa Barbara, The Standard East Village in NYC (always has my heart), and my TOP favorite hotel on the planet is the Fairmont Kea Lani in Maui, Hawaii. I grew up going there every summer and it will always feel like home.
WHAT IS THE BEST GIFT YOU'VE EVER RECEIVED? Probably a poem my boyfriend wrote me on Valentine's Day this year. It's so simple and beautiful all at the same time, and I look at it every day. Also my dear friend Chloe got me my first salt lamp for my birthday last year and I am looking at it right now — one of the best gifts ever, for sure because it introduced me to the healing powers of Himalayan pink salt!
MOST PROFOUND HEALING EXPERIENCE YOU'VE EVER HAD? Absolutely when I did my Ayurvedic Panchakarma last September. It was five days of total, ultimate, nourishing healing. I stayed off of technology for the duration of the treatment which also meant no phones and no communication with anyone except for my Ayurvedic practitioner. I ate kitchari for every meal, started each day with a glass of bitter ghee, slept for 12+ hours every night, received healing treatments every day, got to dive into reading a 1,300 page novel I had always wanted to read, journaled every day, finished with a castor oil purgation… it was heaven (minus the castor oil, lol). More on that experience here for anyone who is interested.
WHO ARE YOUR MOST TRUSTED HEALERS? Well I recently discovered Kelsey Patel who practices Reiki and intuitive healing, and when she placed her hands on my shoulders for less than a minute during a meditation I felt an incredible amount of healing and peace. It was surreal — I look forward to diving deeper with her soon.
I also frequently speak to an animal communicator, Miranda Alcott, who communicates with my cat Hudson and they BOTH have brought so much healing and guidance to me. It's incredible.
On top of that, all of my yoga gurus from Vinnie Marino to Bryan Kest to my amazing yoga mentor Gigi Snyder are my go-to's every time I need healing through movement, meditation and their powerful words.
WHAT IS THE BIGGEST LEARNING EXPERIENCE YOU'VE HAD TO FACE AND WHAT DID YOU TAKE AWAY FROM IT? Oh man, there are a couple of big ones. I think I would say the biggest professional learning experience was when I transitioned away from veganism and transitioned my brand from The Blonde Vegan to The Balanced Blonde. I learned that it doesn't matter what anyone on the Internet (or in person) says to you or about you, but if you have confidence and internal peace then you are untouchable.
And the biggest personal learning experience was probably learning to truly let go of people who are not meant to be in my life — it is my biggest struggle, but I've learned with much trial and error that letting go allows space for the people who are most meant to be in our lives.
DESCRIBE YOUR PERFECT DAY. My perfect day would be… waking up next to someone I love, lots of snuggles and kisses before getting out of bed, and then making a yummy breakfast and coffee together. Walking to the farmer's market for veggies and all of my obsessions (bone broth, coconut butter, succulents, candles…), hitting up a juicy yoga class on Yogaworks Montana, going on a long walk in my neighborhood, reading & a bubble bath, and then a casual fun dinner with people I love. And maybe topping off the day with a deep tissue massage if we are talking PERFECT day!
WHAT IS YOUR MOST VALUABLE GLOW TIP/SECRET? Keep it simple. Sleep, hydration, nourishing food, and nourishing movement are super underrated. Self-care is where it's at. It's nothing fancy — just good old fashioned taking care of ourselves from the inside out. And trying always to view the world and the people around us with love, positivity, and deep understanding. Love makes us glow.
FAVORITE QUOTE? "All you have to do is discovered a little love inside of you and let it devour, everything." - Nick Frederickson
WHAT ARE YOU GRATEFUL FOR? The people I love most, my kitty Huddy bear, my yoga practice, getting to wake up every day and do what I love, deep conversation that transcends time, and expressing myself through writing.
WHAT MAKES YOU GLOW? Love makes me glow. Taking care of myself makes me glow. Yoga makes me glow. And if we are getting technical… Argan oil seriously makes me glow. <3