Knuckle & Claw // Chloe Dahl & Nikki Booth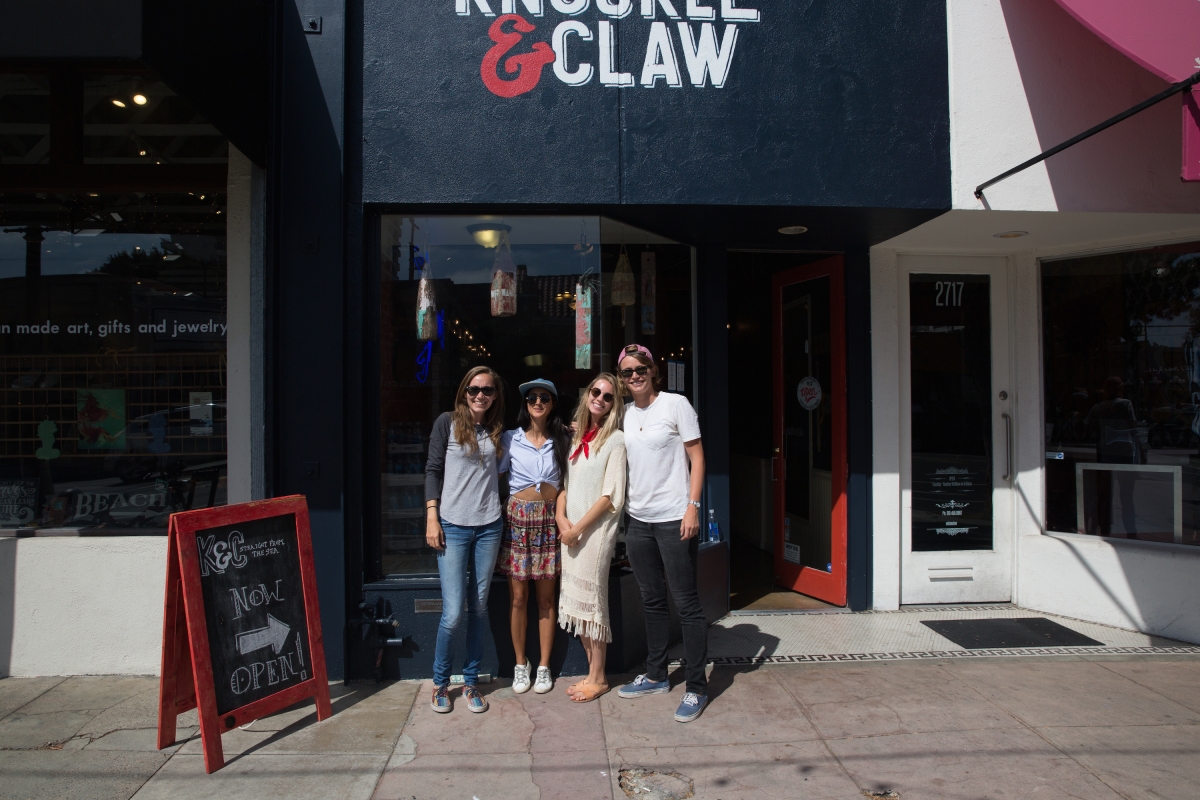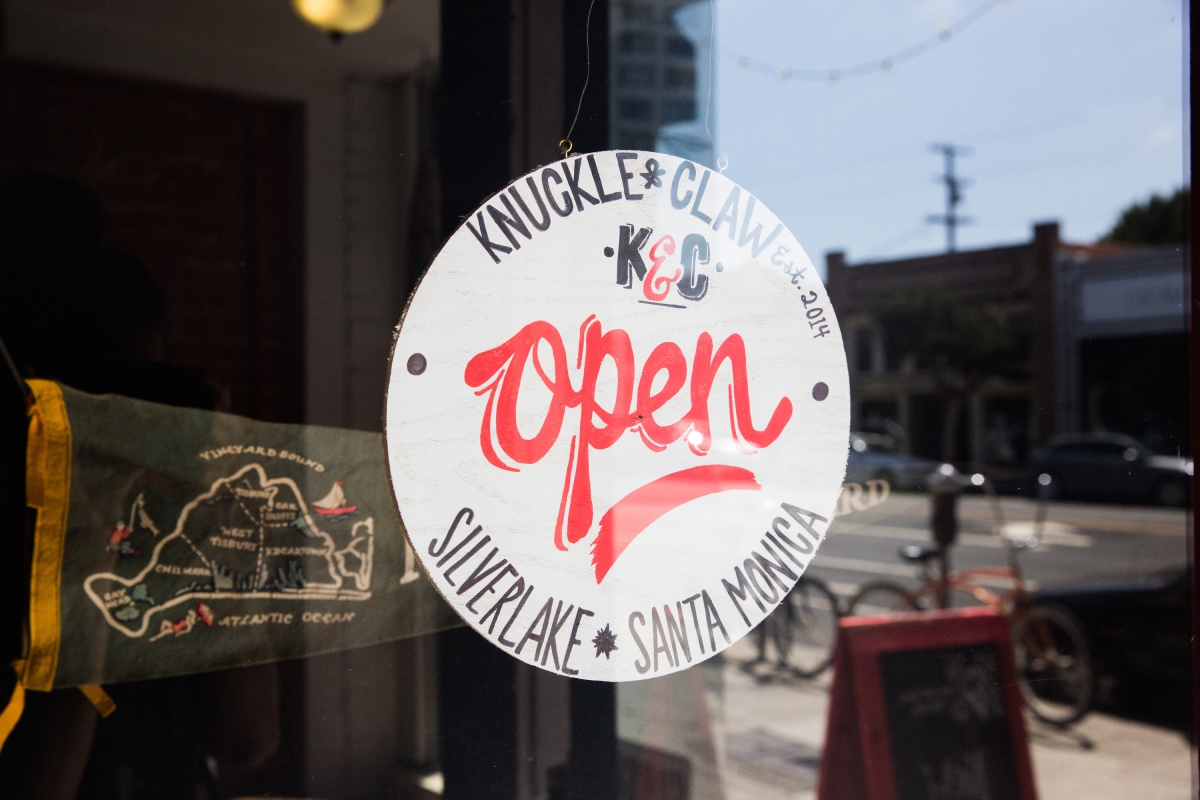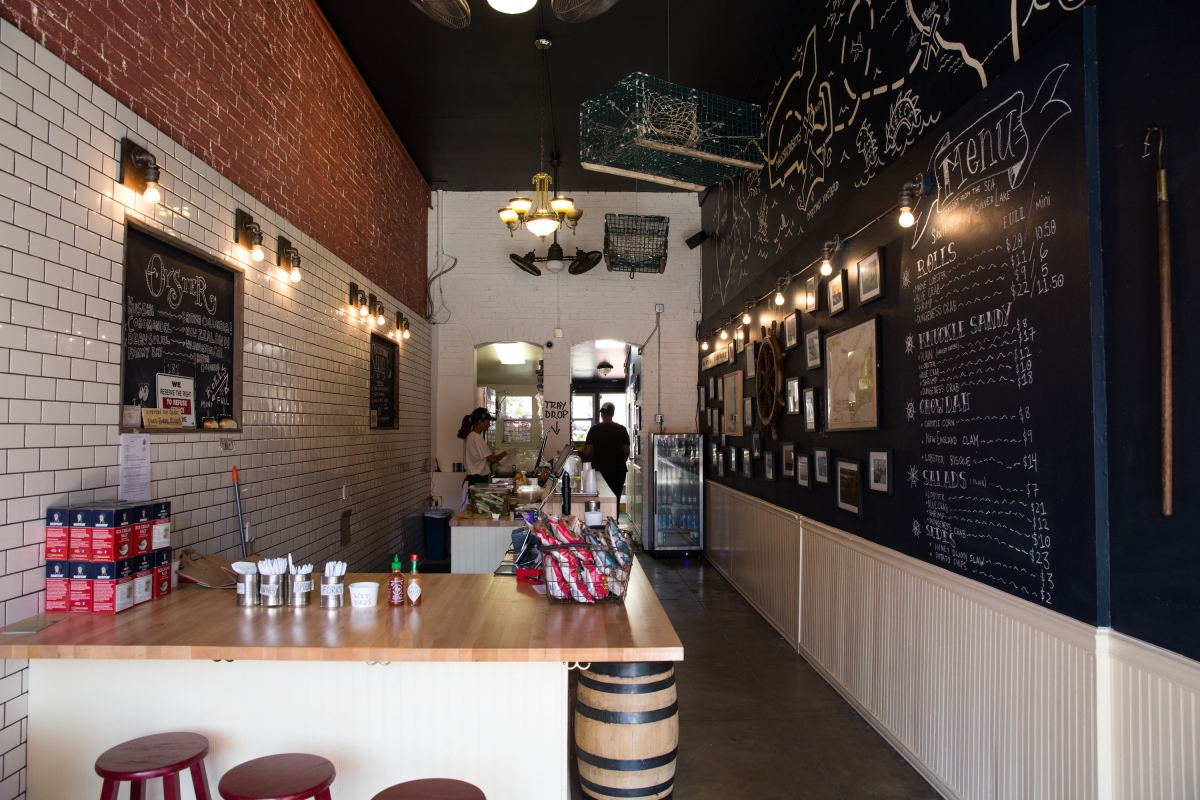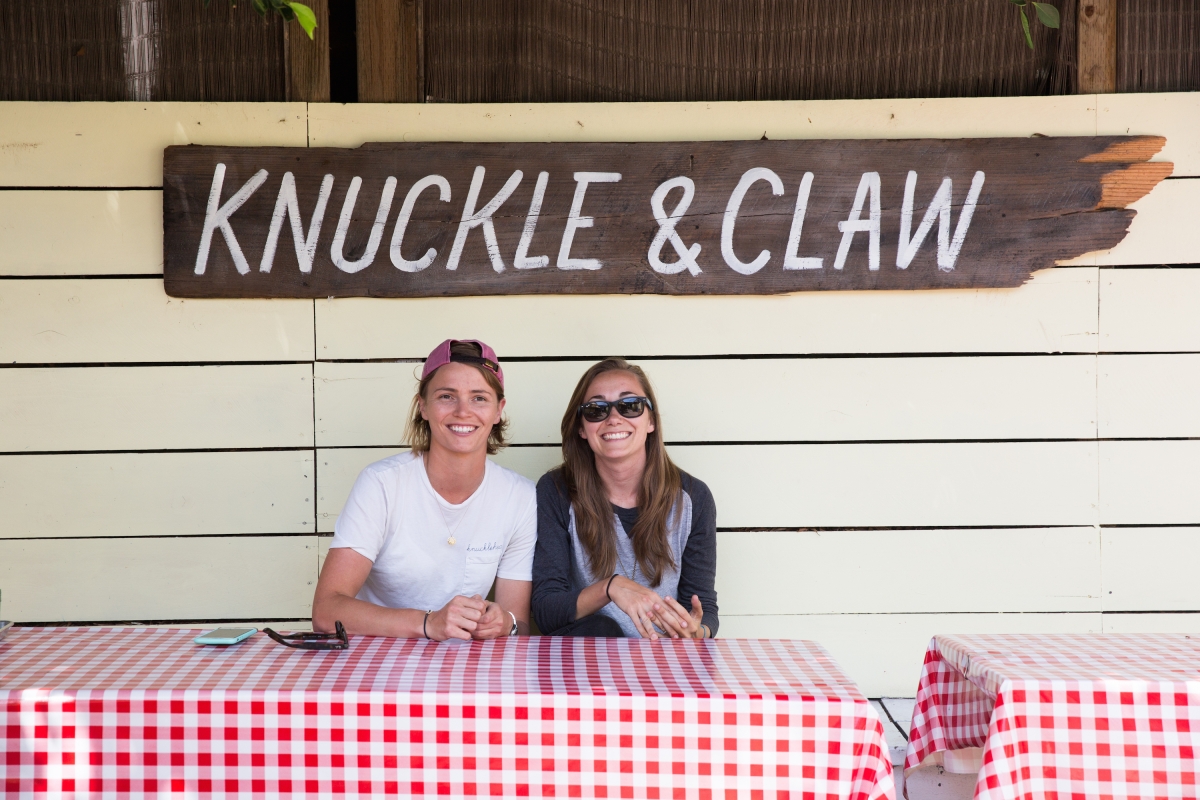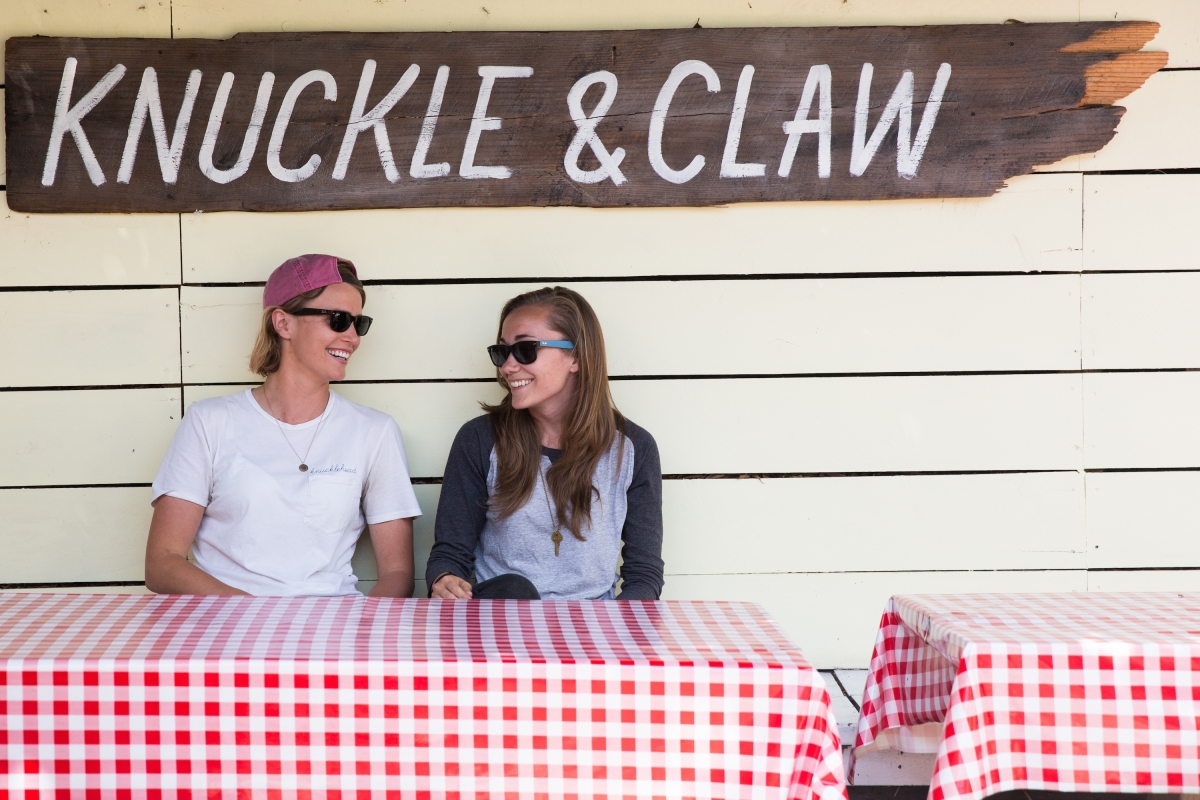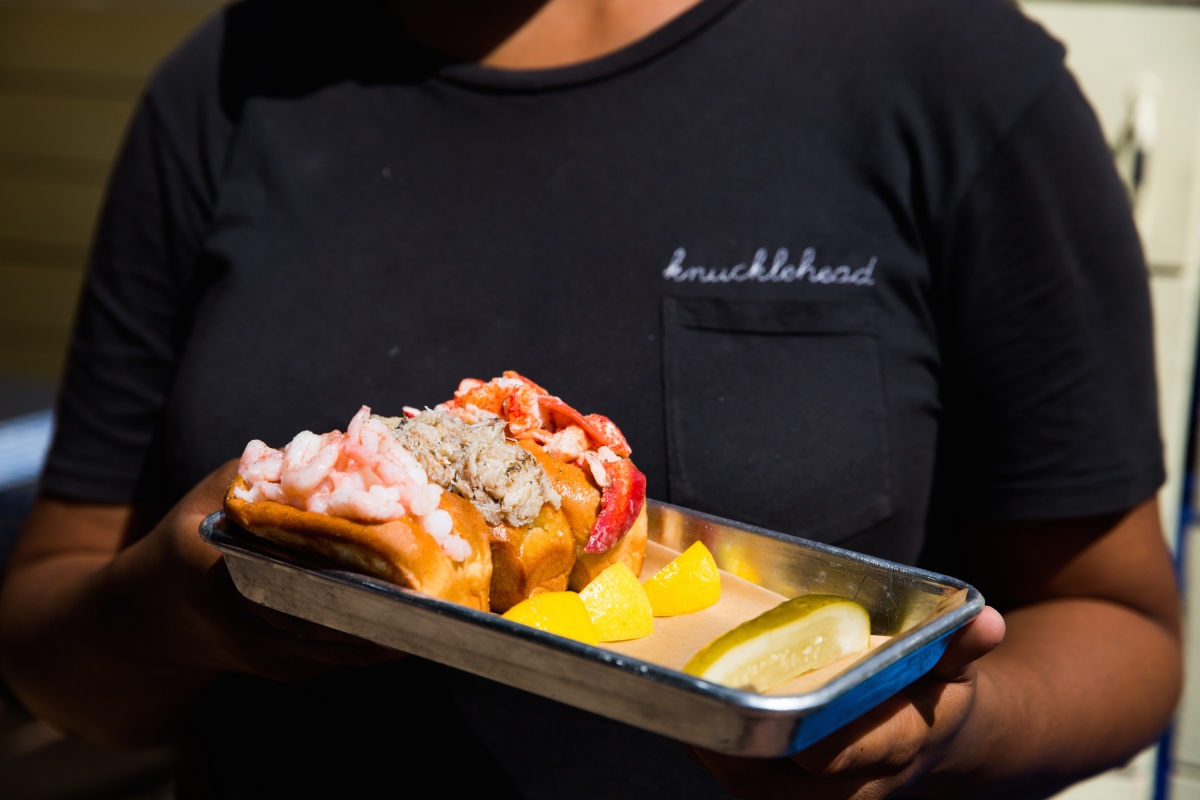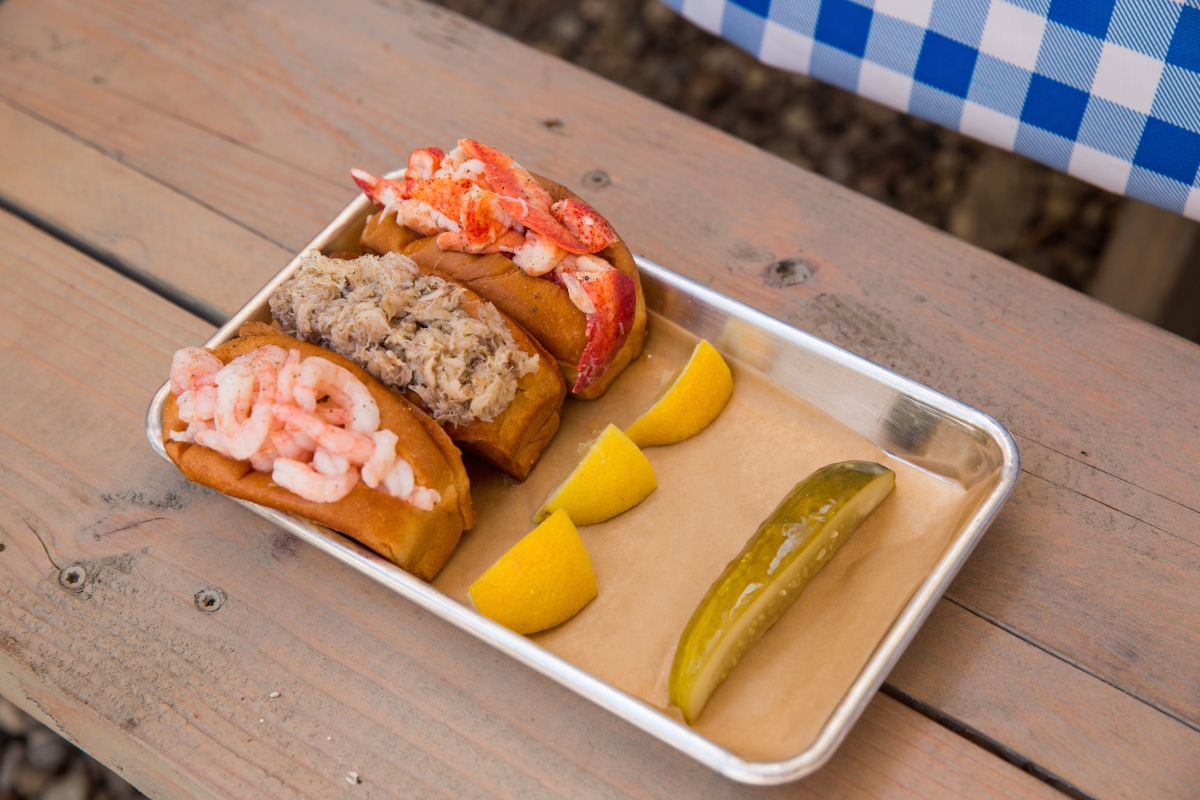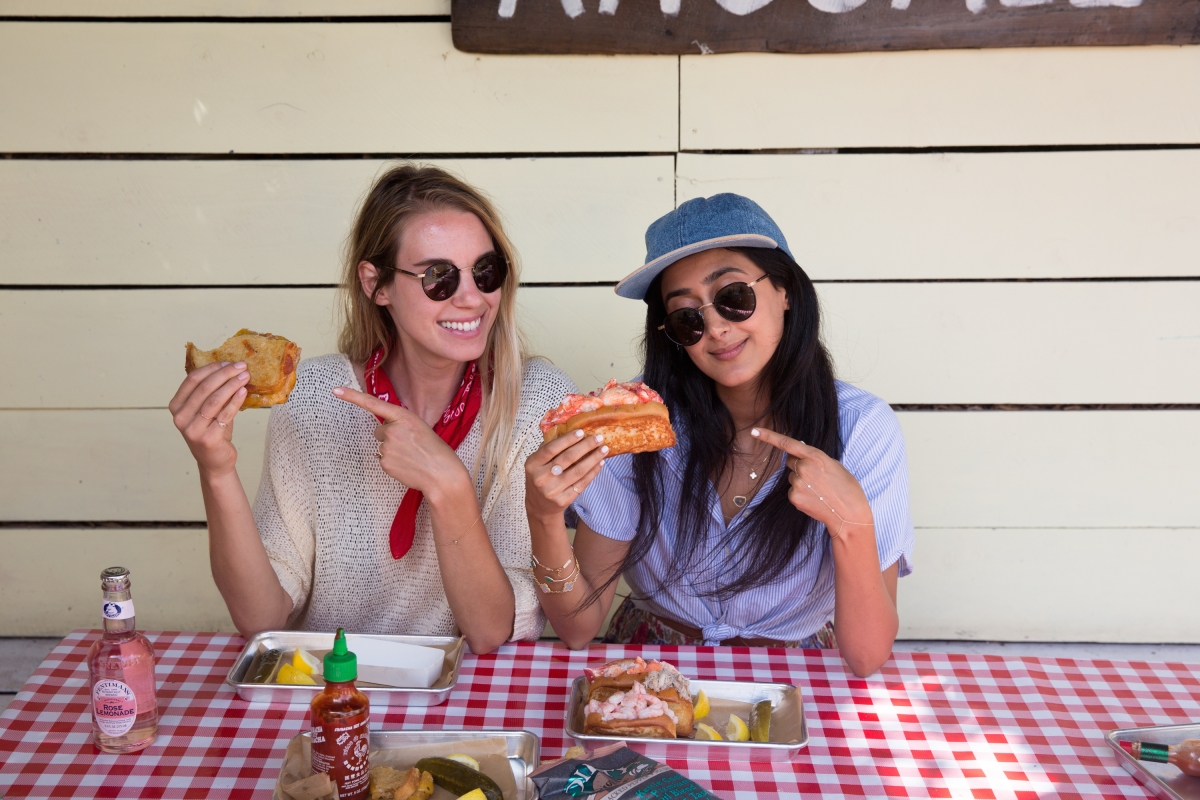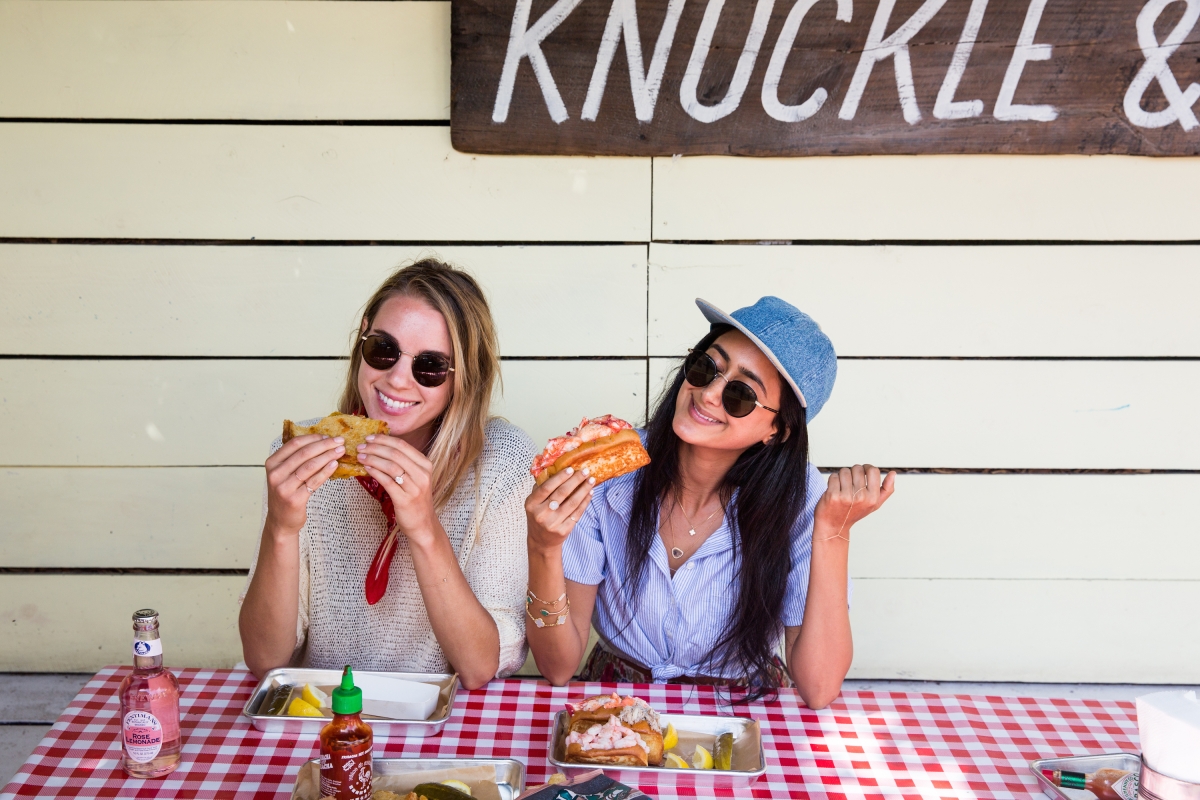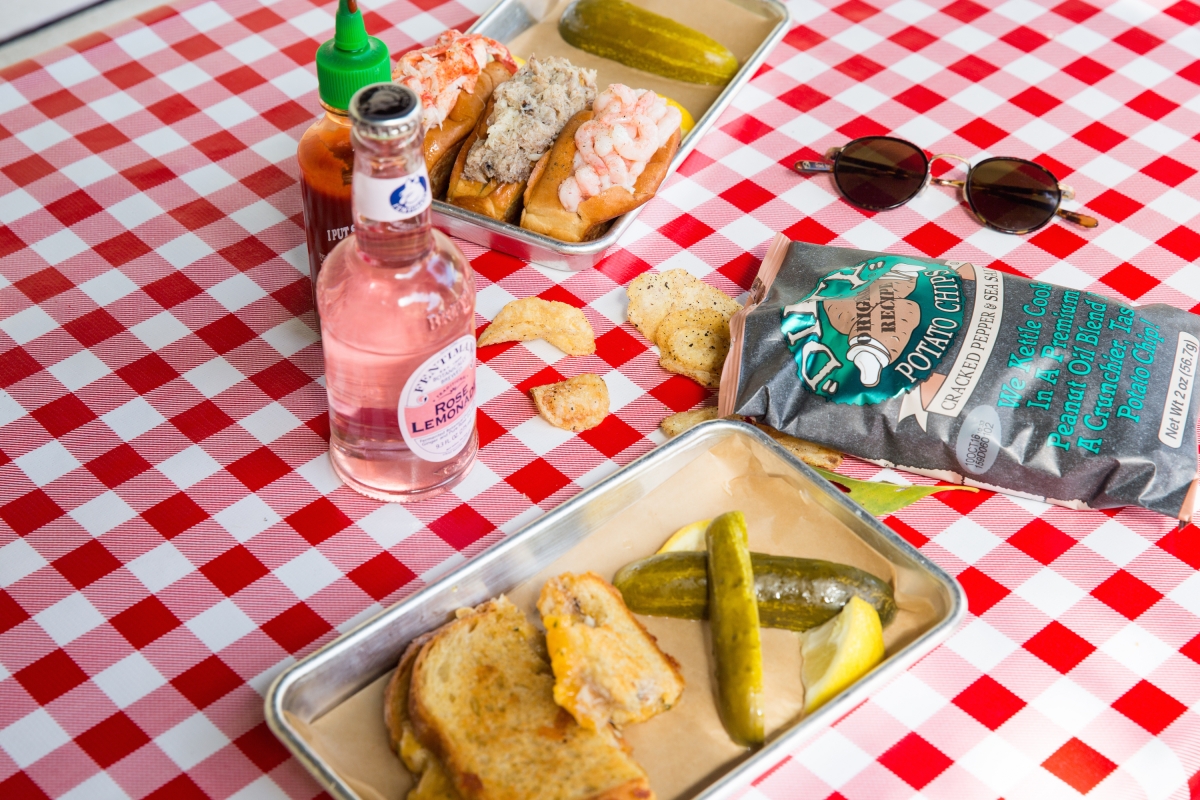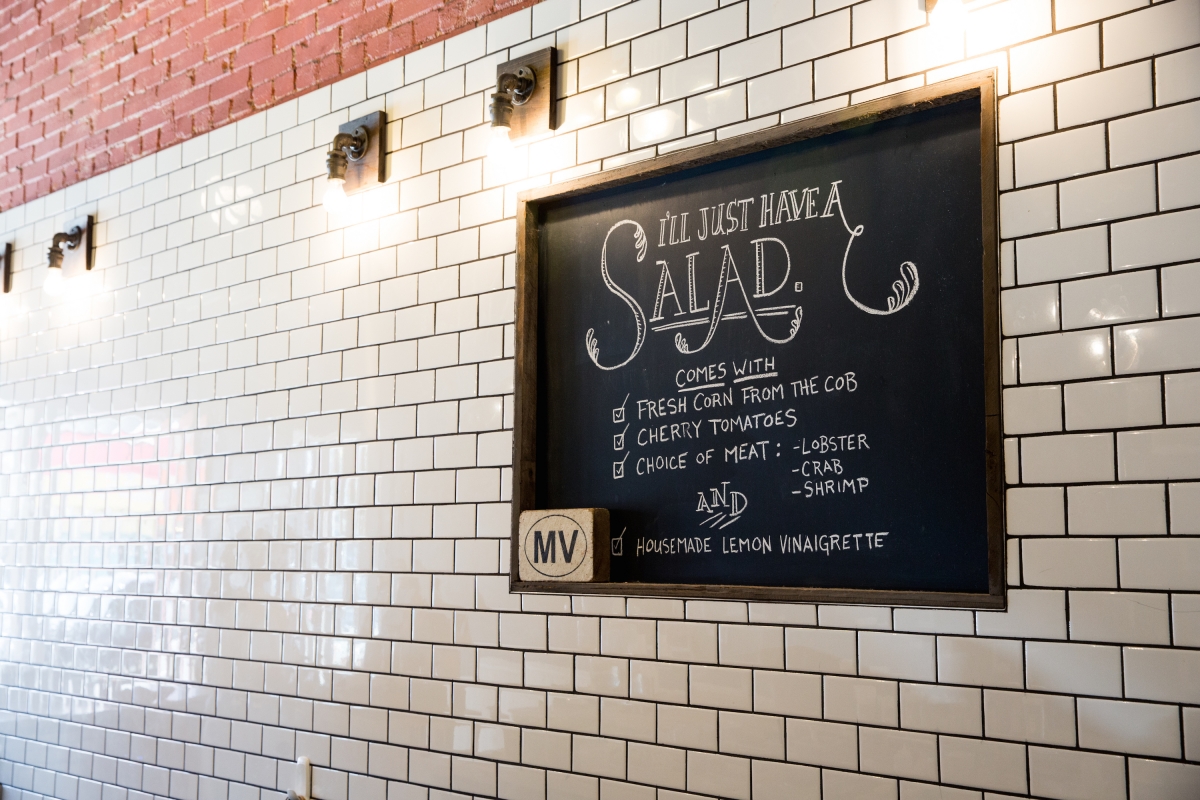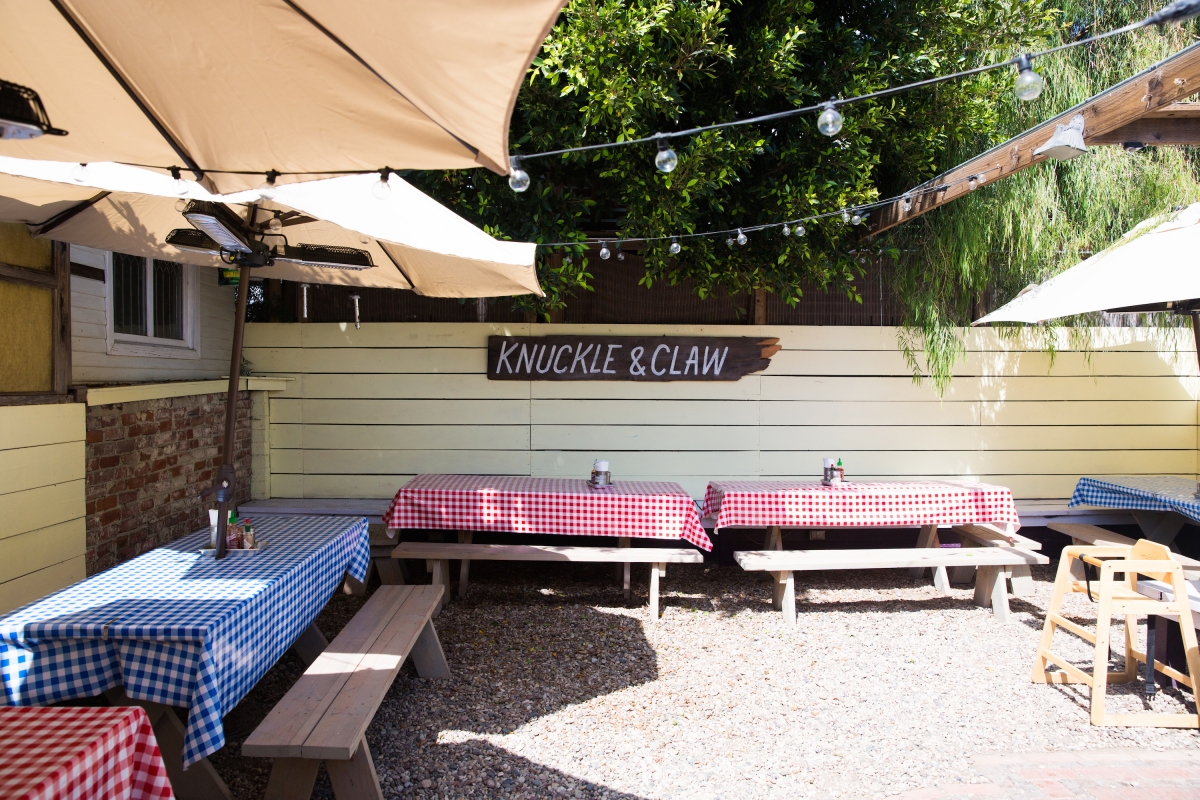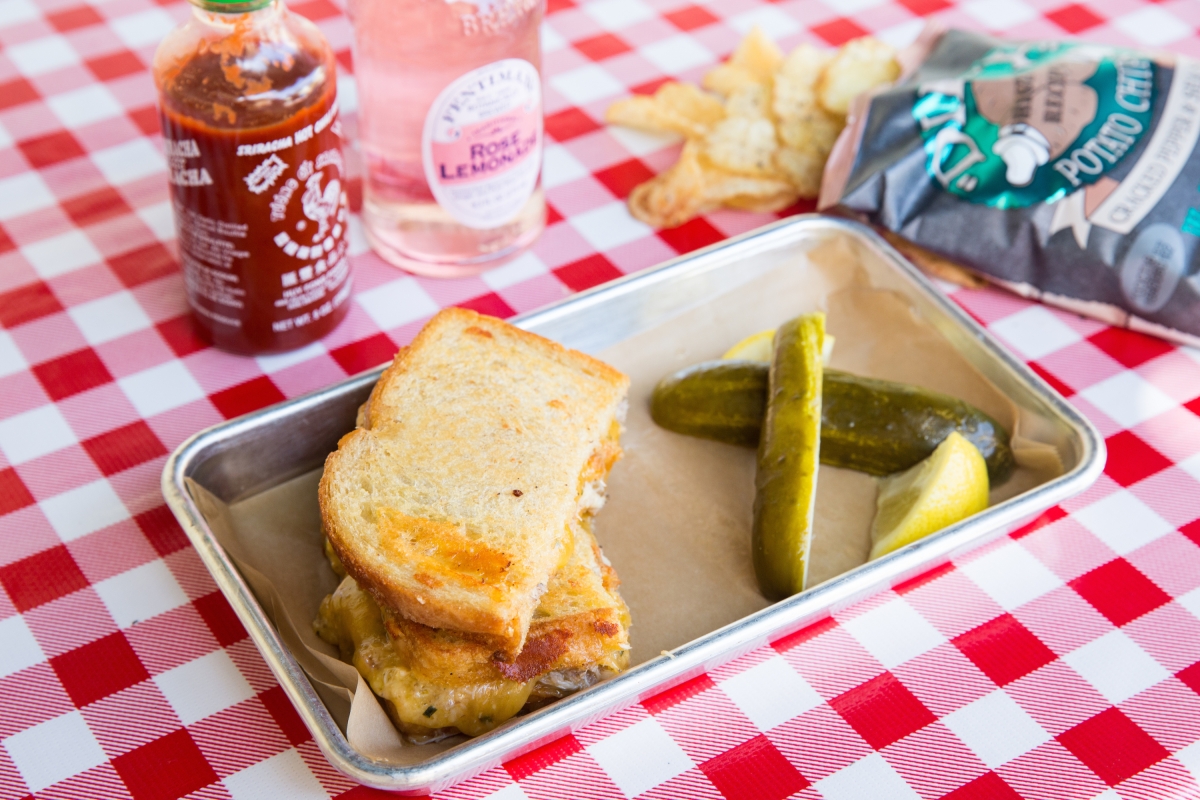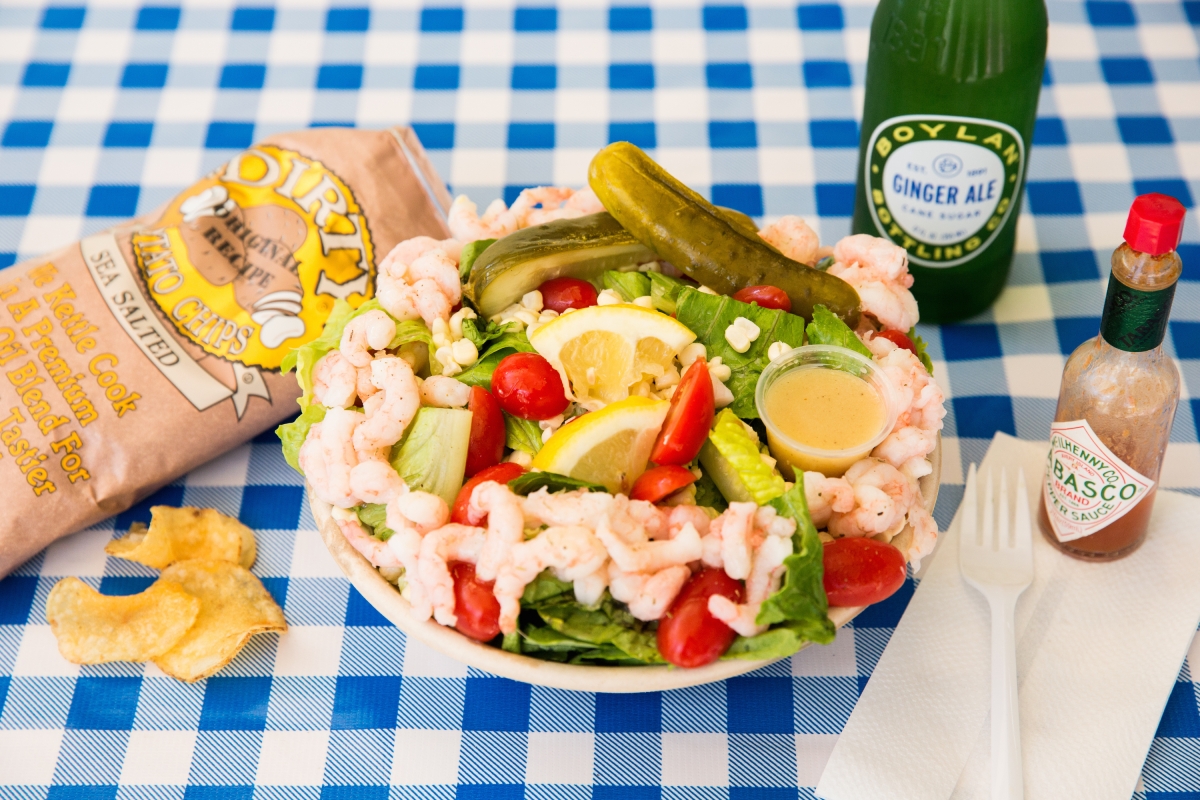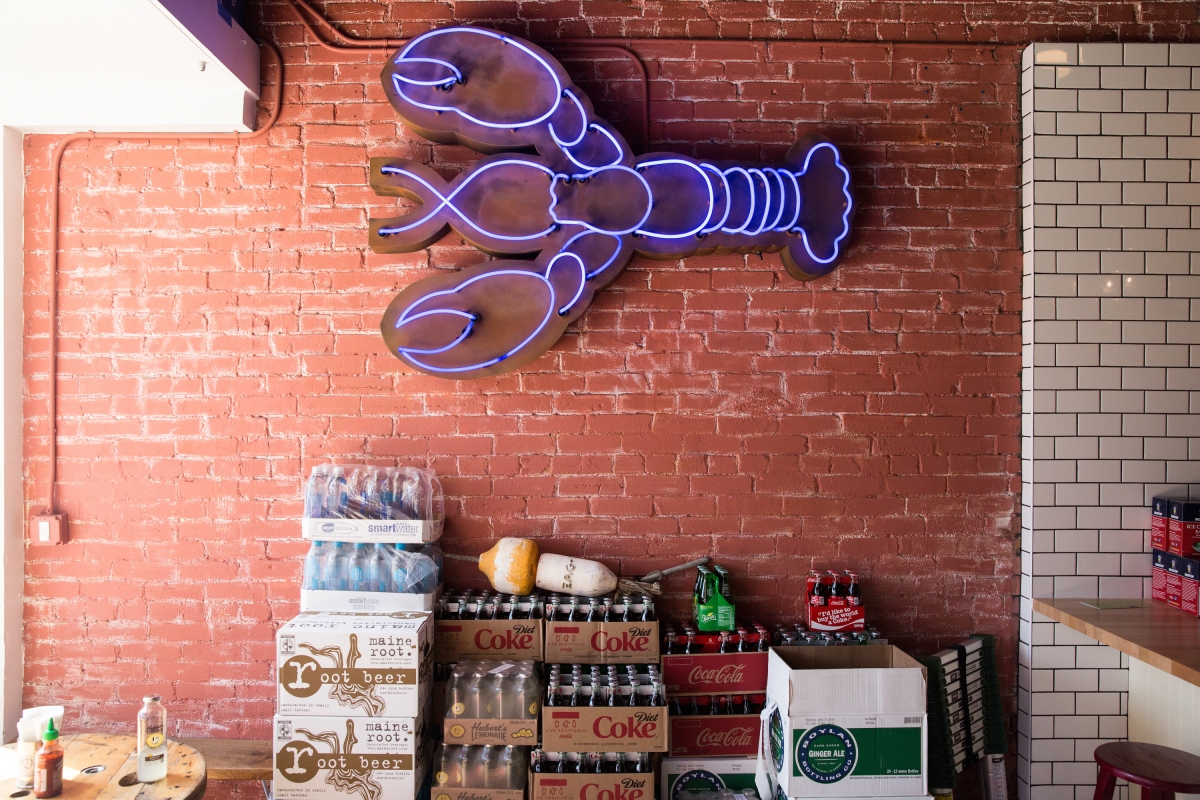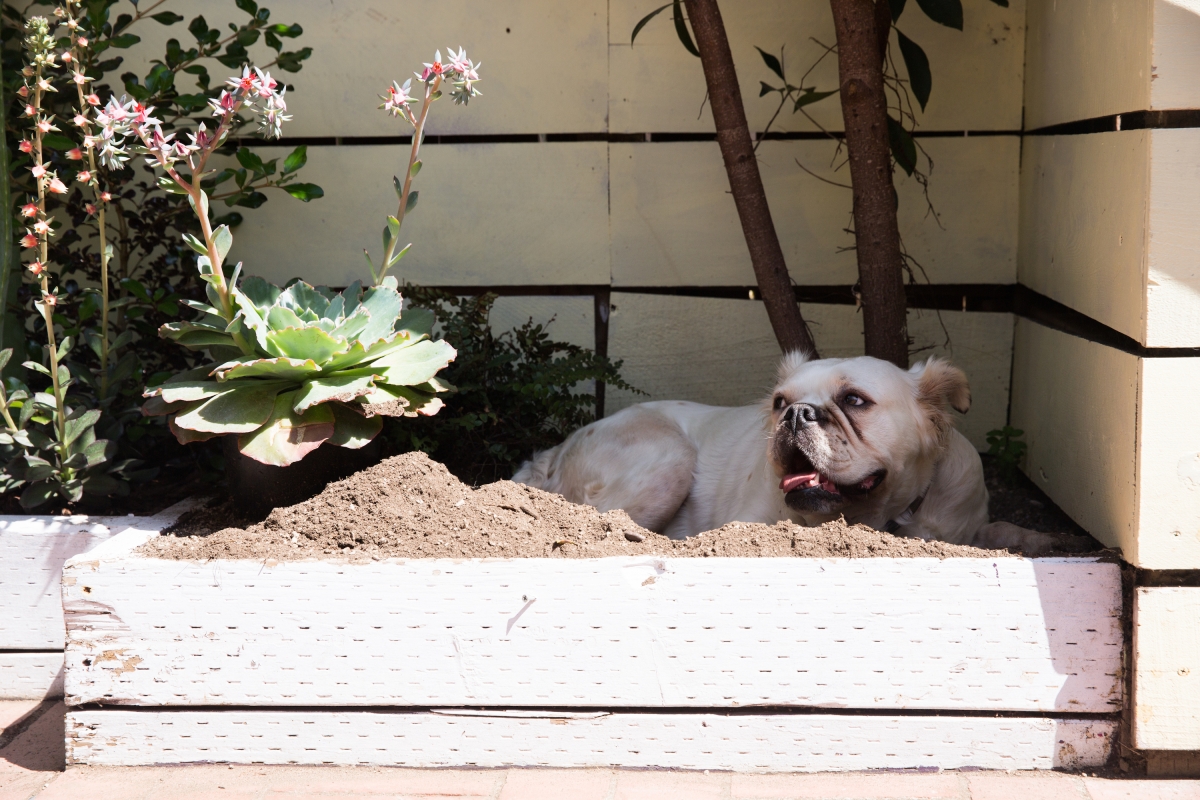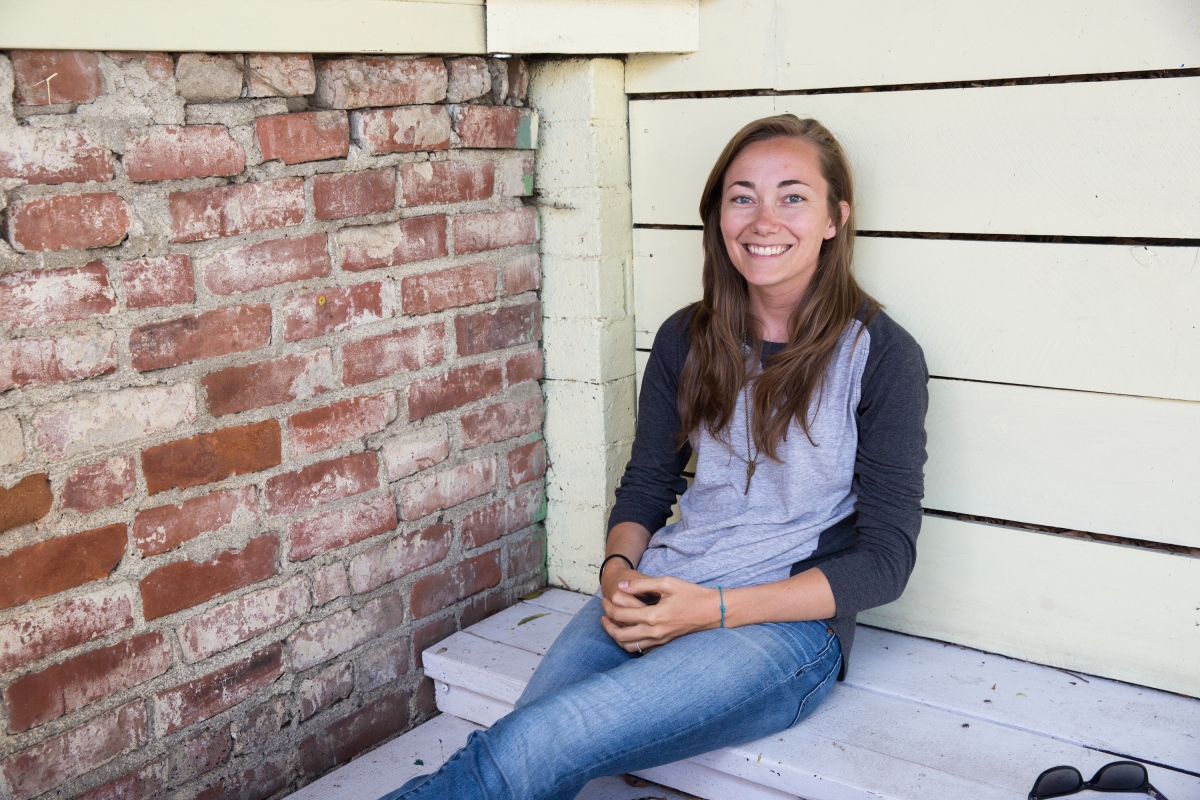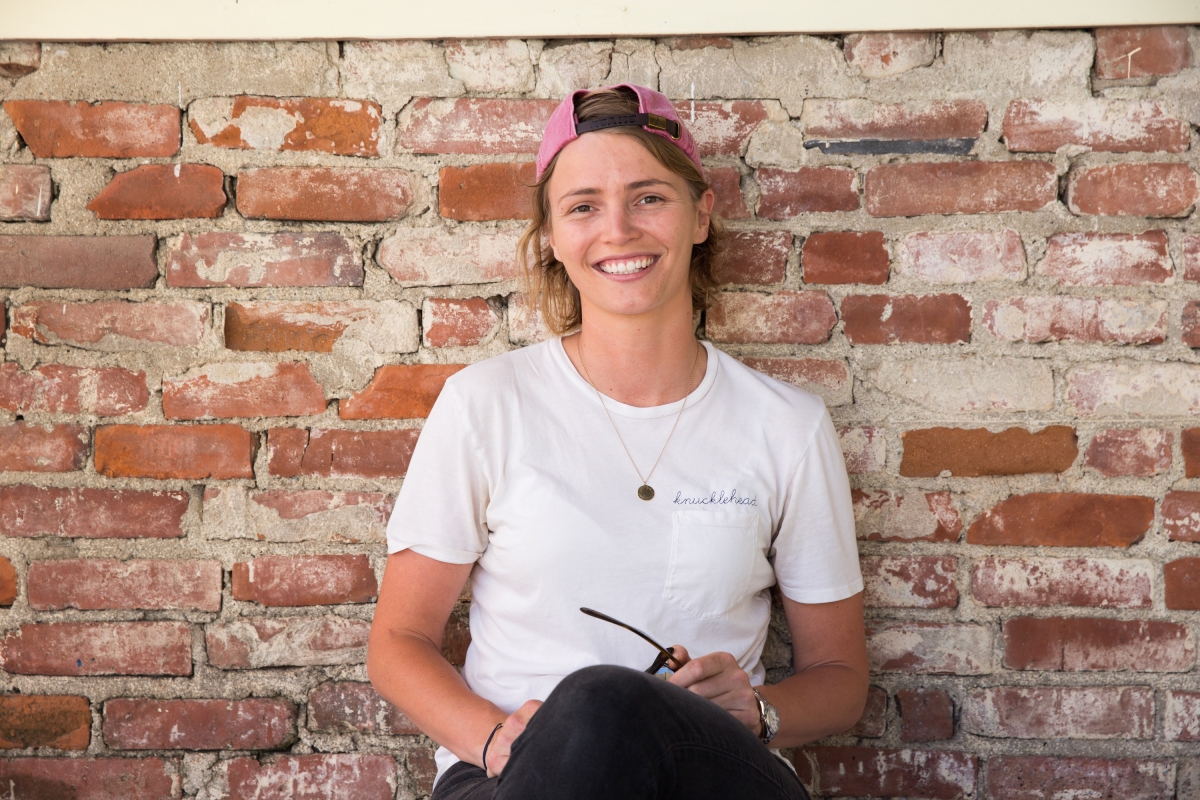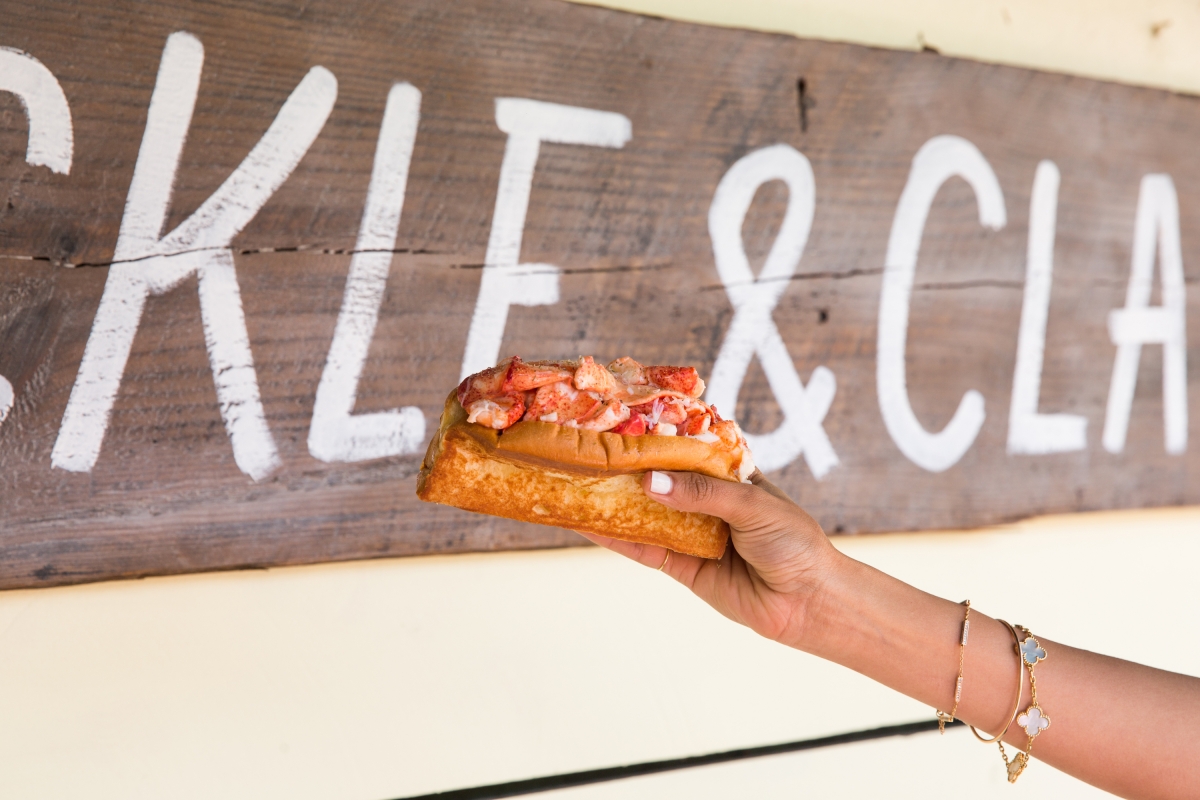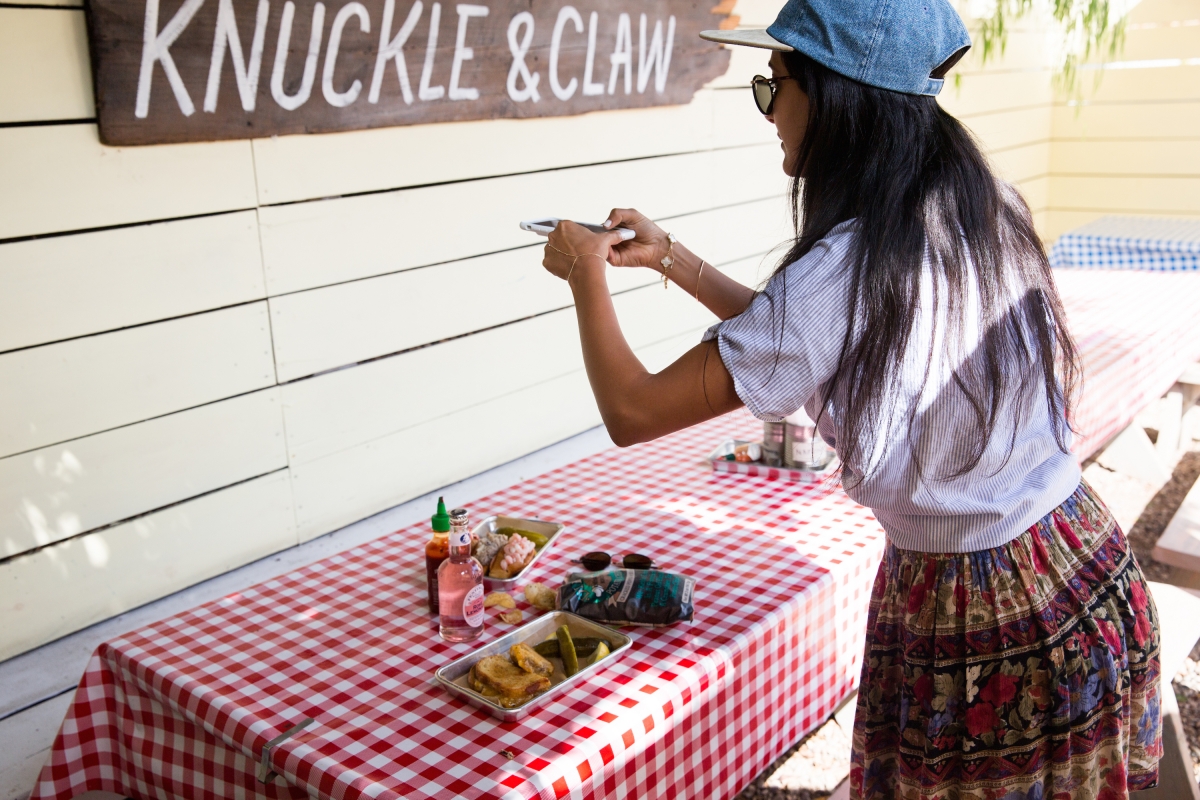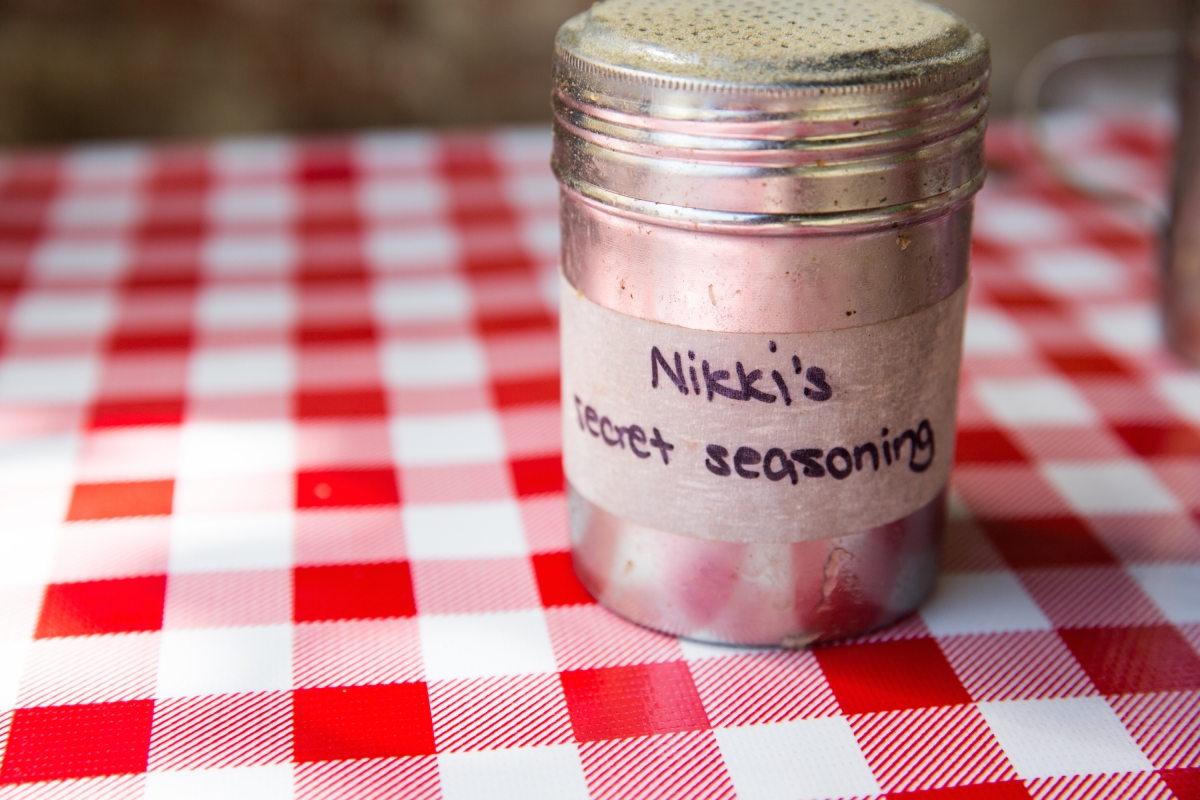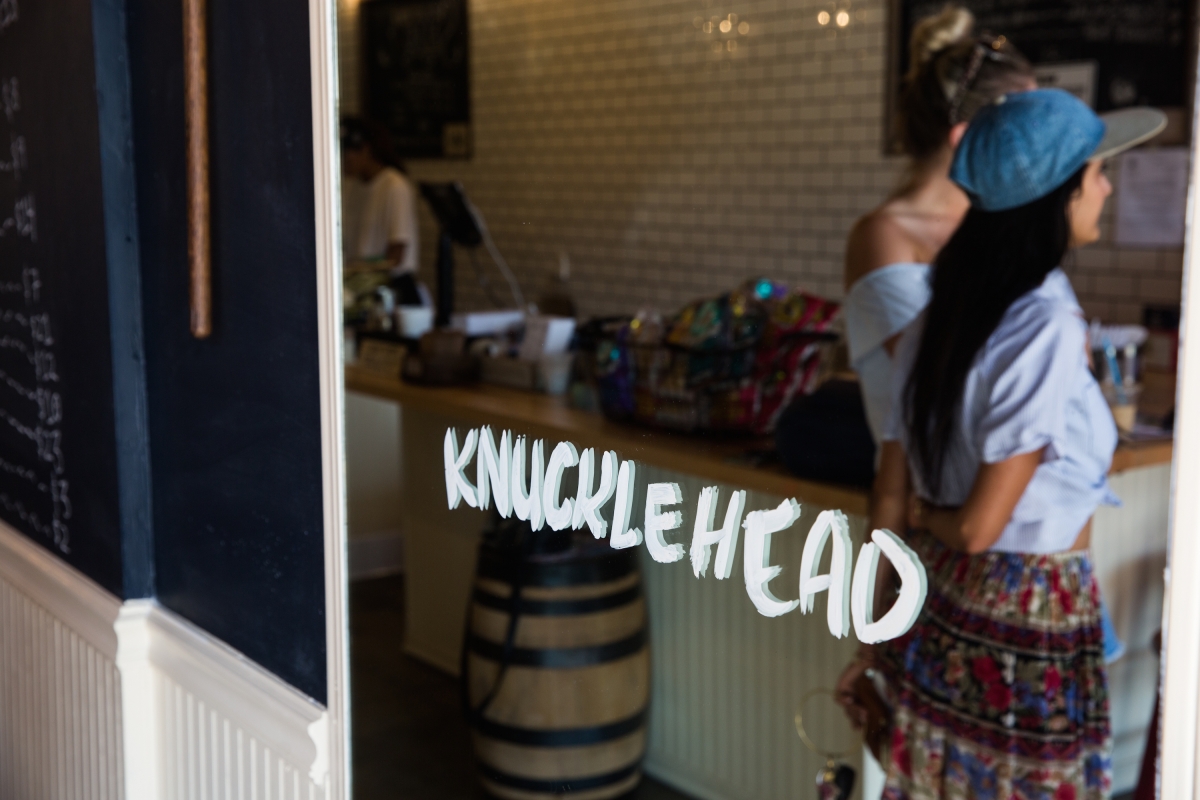 Chloe Dahl and Nikki Booth have brought a tasty slice of New England to LA with their restaurant Knuckle and Claw. Now with the recently launched Santa Monica location, both the east and west sides of Los Angeles can get their Lobster roll fix, and then some.
Chloe Dahl and Nikki Booth have answered our seafood prayers by opening their restaurant Knuckle and Claw. Visit this beachy-casual spot for FRESH Maine lobster rolls, scrumptious shrimp rolls and glorious blue crab rolls (and more!!) served in a lovely, casual backyard environment. We met these"Knuckleheads" at their new location on Main Street in Santa Monica to hang and sample the house specialties. For you east-siders, their first location is equally as charming and delicious, located on Sunset in Silverlake.
We loved everything we tried and strongly recommend the Atlantic flight, which includes a mini- lobster roll, mini-shrimp roll, mini-blue crab roll, chips and a drink... this way you get to try a little bit of everything. But we also encourage you not to miss the decadent blue crab melt. Its basically the best tuna melt you've ever had, made with blue crab instead of tuna-- ridiculously good. If you're on a health tip, they also have beautiful salads, chock-full of the shellfish of your choice.
We loved hanging out with these uber-chill ladies, as well as their hilarious and super cozy bull dog, Bonnie, who thoroughly amused us as we stuffed our faces. Read Chloe & Nikki's questionnaire to see what makes them glow:
HOW THEY GLOW QUESTIONNAIRE
NAME: Chloe Dahl & Nikki Booth
NICKNAME: Chloe Bo / Nikabod
PROFESSION: Badass restaurant owners
WHERE DID YOU GROW UP? Chloe: Edgartown, MA Nikki: Las Vegas, NV
WHERE DO YOU LIVE? Venice Beach
WHEN YOU'RE EATING HEALTHY, WHAT IS A TYPICAL…
BREAKFAST: The Zone Fudge Graham Protein Bar OR Nikki's spicy avocado toast with sautéed onions and bell peppers with an over easy or fried egg on top. Protein and good fats are important in the morning
LUNCH: Crispy Rice Salad from Night + Song
DINNER: Grilled asparagus and a lemon and rosemary roasted chicken
SNACK: Chloe: Pistachios & dried cranberries Nikki: I am not a good snacker, so I try not to
WHAT ARE YOUR FAVORITE SPOTS/RESTAURANTS TO EAT HEALTHY? Knuckle & Claw of course! Or Samosa House
WHAT IS YOUR FAVORITE INDULGENCE? Chloe: Cookies & Cream ice cream from Milk Nikki: Buttered popcorn with milk duds
WHAT ARE YOUR FAVORITE SPOTS/RESTAURANTS TO INDULGE? The Jerk Spot. Jitlada. Pizzaria Mozza. Quarters BBQ.
WHAT WOULD BE YOUR LAST MEAL ON EARTH? Chloe: Mama's Shephard's Pie after my starter which would be lobster. Nikki: Chocolate chip coconut pancakes, side of sausage patties
WHAT IS THE BEST DISH YOU COOK/ YOUR FAVORITE RECIPE? Chloe: Coq Au Vin Nikki: epic 12-hour Vodka Sauce
WHERE DO YOU GROCERY SHOP? Simon's Market down the street or Amazon fresh. But if I'm feeling especially energetic I go to Gelson's.
TOP 3 ITEMS YOU ALWAYS HAVE IN YOUR KITCHEN? Chloe: Maldon Salt. PG Tips. Louisiana Hot Sauce. Nikki: Cajun seasoning, Louisiana hot sauce, garlic
WHAT IS YOUR FITNESS REGIMEN? Chloe: I used to run over four miles daily. Nikki plays tennis. We're both figuring out how to surf.
WHAT IS YOUR SKINCARE ROUTINE? Chloe: Cowshed quinoa face wash and moisturized with bi-monthly facials Nikki: Nurse Jamie's Silicone Loofah
WHAT ARE YOUR FAVORITE MAKEUP/BEAUTY PRODUCTS? Nars eye cream
IF YOU WERE STRANDED ON A DESERT ISLAND, WHAT 3 PRODUCTS WOULD YOU TAKE WITH YOU? Chloe: Dry shampoo. Texturizing powder (because I wouldn't need my salt water hair spray), face moisturizer, but I'd make sure it has SPF in it. Nikki: A knife, cajun seasoning, fishing poll
WHAT PROFESSIONAL BEAUTY/HEALTH/FITNESS/SPIRITUAL GURUS DO YOU SWEAR BY? Chloe: Daily meditations and lists of gratitude Nikki: Twice daily meditations!!
TOP 3 FAVORITE SONGS? Hip to My Heart - The Band Perry The Wire – HAIM Rox in the Box – The Decemberists
MOST-WATCHED MOVIE? Chloe: The Perfect Storm Nikki: The Avengers
MOST LIFE-CHANGING BOOK? Chloe: Wild Nikki: Harry Potter series
FAVORITE SHOPS/BOUTIQUES? Chloe: All I wear are Faircloth shirts and Levi's jeans. Nikki: Madewell
COOLEST PLACE YOU'VE EVER VISITED? Chloe: The Caves in Jamaica Nikki: Interlaken Switzerland
FAVORITE HOTELS? Chloe: Soho House, but especially the Dean Street in London Nikki: Soho House New York
WHAT IS THE BEST GIFT YOU'VE EVER RECEIVED? Chloe: My mother gave me a watch as a graduation gift and I haven't taken it off since. Nikki: Hoffman Process
MOST PROFOUND HEALING EXPERIENCE YOU'VE EVER HAD? The Hoffman Process
WHO ARE YOUR MOST TRUSTED HEALERS? Chloe: Behnaz Forat and Dr. Kipper. Eastern medicine meets western. Dun dun dunnnnn Nikki: My loved ones
WHAT IS THE BIGGEST LEARNING EXPERIENCE YOU'VE HAD TO FACE AND WHAT DID YOU TAKE AWAY FROM IT? Ninety percent of the people we encountered while building this business told us we couldn't do it. And if the words didn't come out of their mouth then their eyes wouldn't shut up. We've learned to trust our intuition and we remind ourselves that the doubts of other people are just a reflection of their own worth, not ours.
DESCRIBE YOUR PERFECT DAY. Chloe: Wake up, smoke a joint, drink some tea, go to the dog park, eat some tacos, go to a movie, and get takeout at home with Bonnie (our dog) & Worm (our cat) and maybe some friends, but who needs friends when you have pets. Nikki: SAME, plus going surfing
WHAT IS YOUR MOST VALUABLE GLOW TIP/SECRET? Meditate at least once a day.
FAVORITE QUOTE? Chloe: "If it were easy everyone would do it." Nikki: "In order to accomplish anything in life you must risk failing completely and spectacularly."
WHAT ARE YOU GRATEFUL FOR? The love and light that surrounds us.
WHAT MAKES YOU GLOW? Chloe: Patience, compassion, and good food Nikki: Meditating, self-love, good food
Photography by: Monroe Alveraz