Life in Jeneral // Jen Robin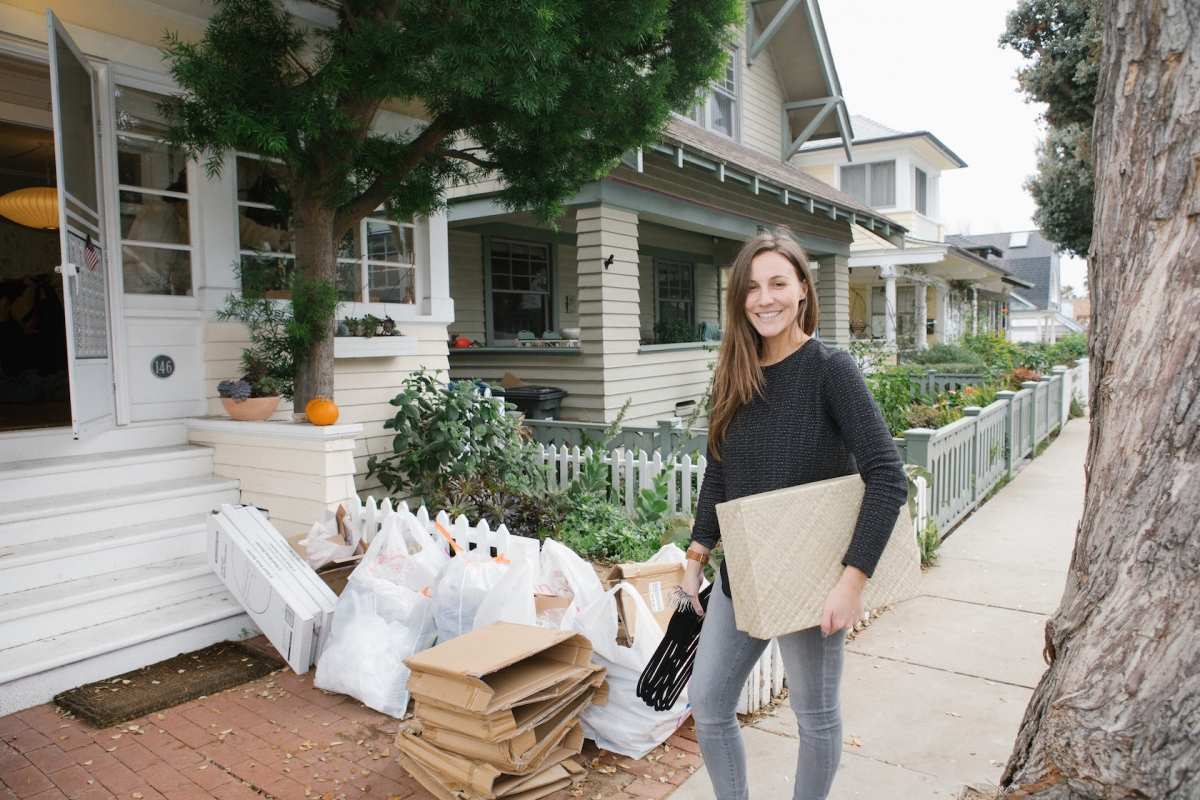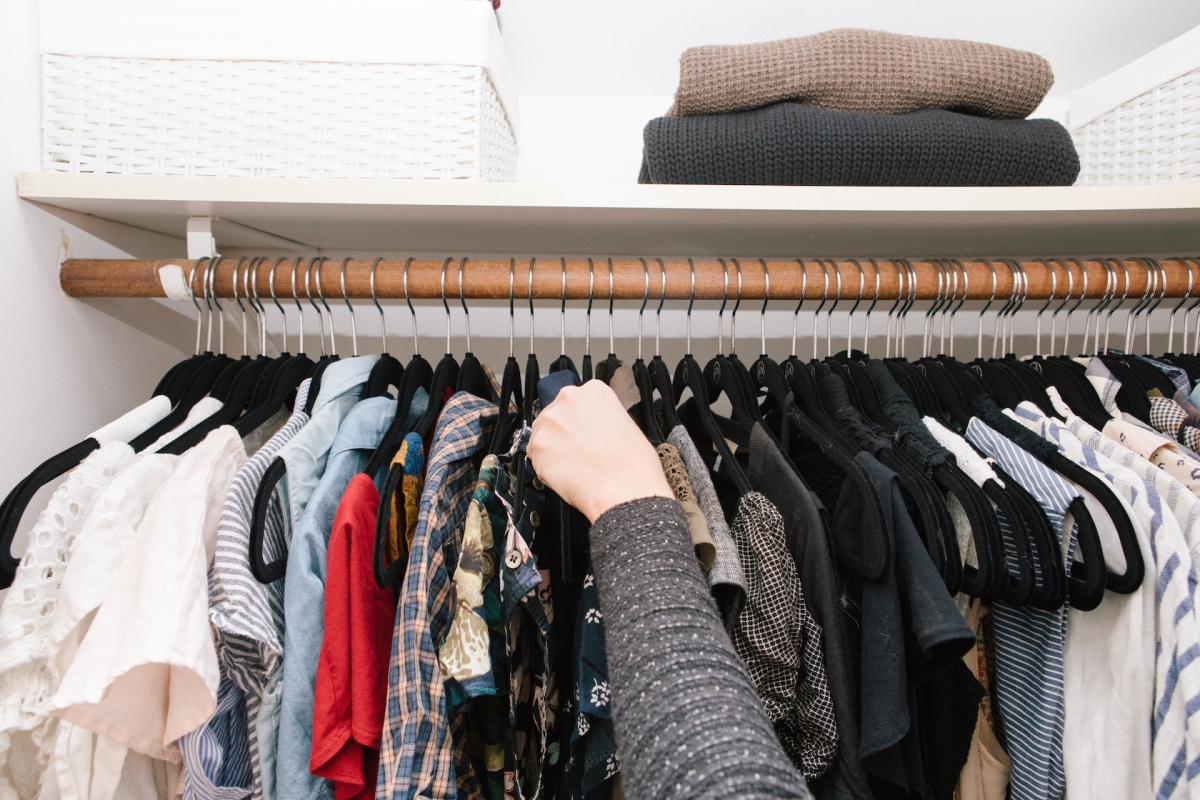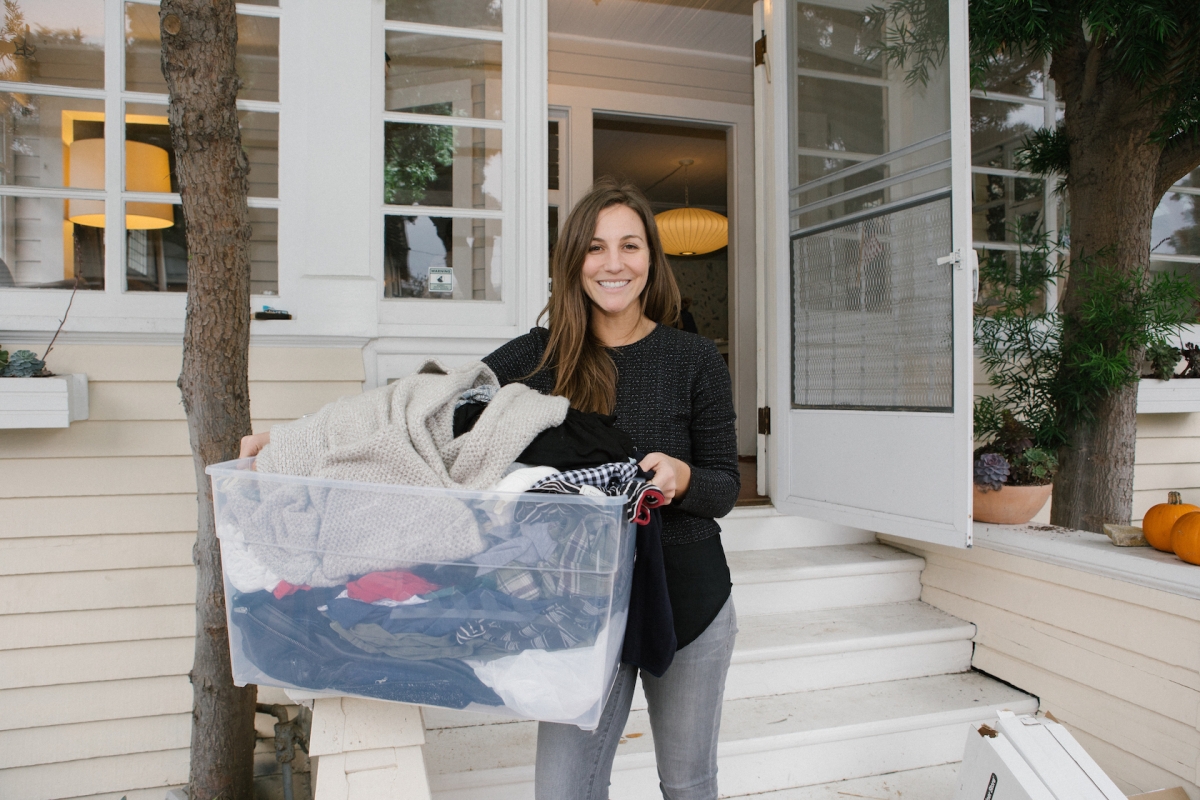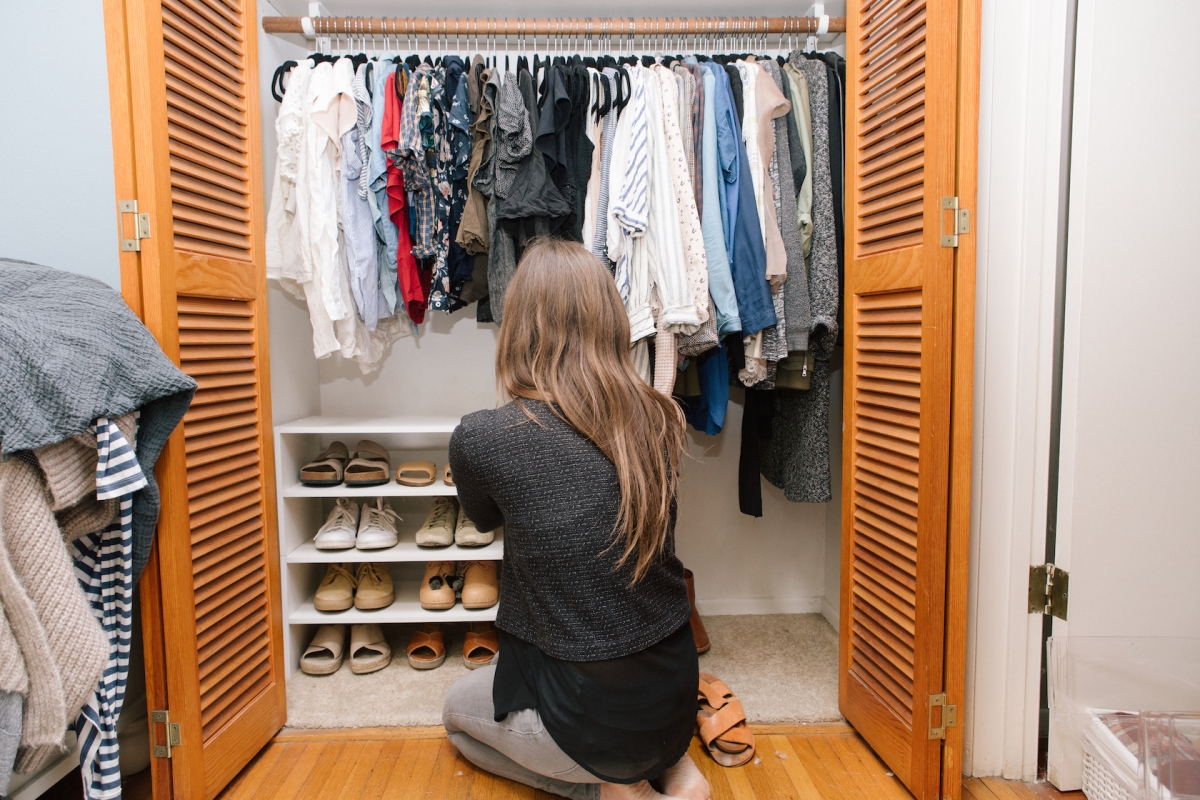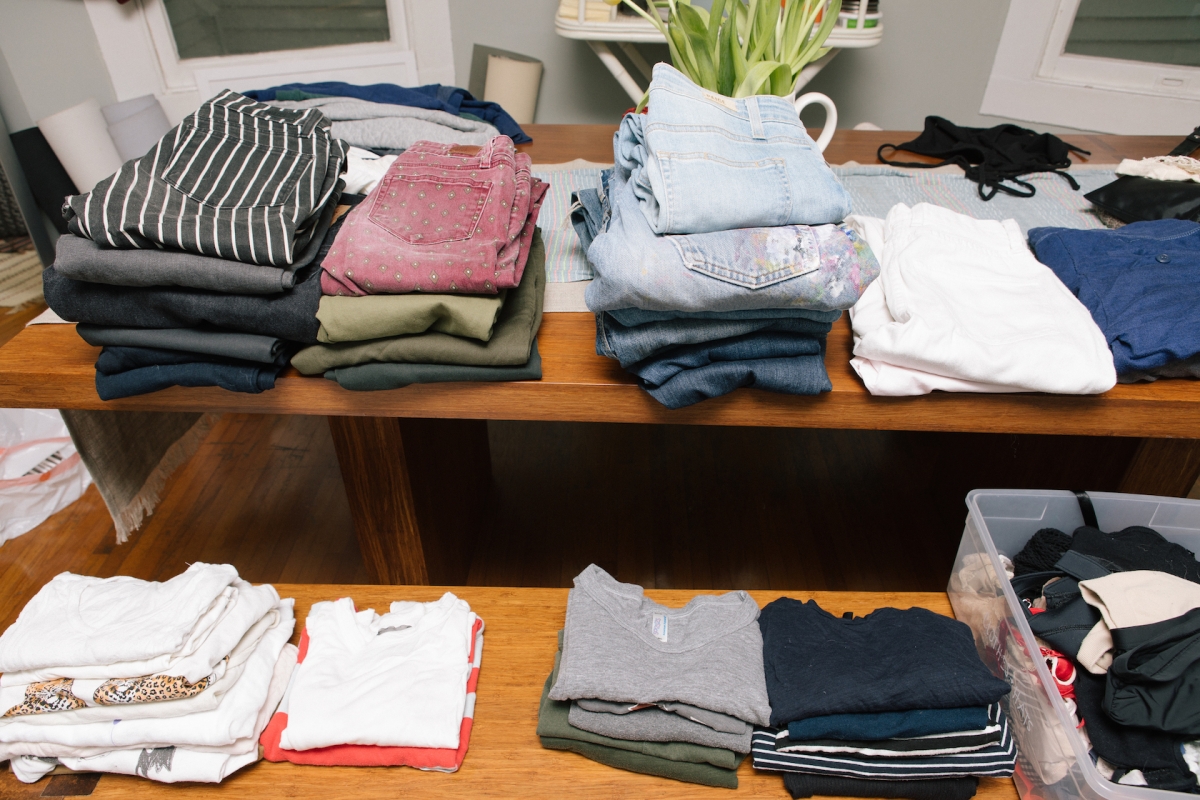 Life in Jeneral is a professional organizing company that de-clutters your work and home, one project at a time. Jen and her helpers are angels on earth, who will transform your space into the glowiest, most orderly zone possible. A life-changing experience!!
Life can be chaotic and tends to get a bit messy over time, and that's where Life in Jeneral comes in. We could all use a bit of help getting organized, as it's quite a big and overwhelming task to get started. Jen and her team know that time is precious and it's tedious to get your life in order, so they offer comprehensive organization in all areas of your home and/or office space.
Like Jen, we believe a stress-free, healthy and happy lifestyle begins from the inside out. So, Jen's goal is to help you live your best life by purging distractions and clutter. She helps you simplify your space and create sustainable organizational methods uniquely tailored to your personal needs. No task is too big or too small for their team!
She first assesses your space and then comes in with her team to clean everything out, starting from scratch so they can intentionally and thoughtfully rebuild from square one. Jen totally revamped both of our closets, and we truly feel that our lives have been changed. We feel lighter in every sense of the word and can function much more efficiently and seamlessly in our homes. Now, every item has a specific place, and we feel compelled to keep it that way!
Founder and beautiful #glowgirl Jen Robin mastered the art of to-do lists, time management, and efficient systems in her previous job as a celebrity executive assistant. She began changing lives professionally by putting organizational communication into real world practices and personal situations. For Jen, high degrees of organization and personal commitment are fundamental to her core.
After realizing the impact her systems had on one individual's life, she realized she wanted to spread her knowledge and change the lives of many by eliminating stress and clutter. Life in Jeneral was born in 2014 to fulfill a lifelong passion of bringing joy to those around her through the tools of organization, and you can really feel the joy and satisfaction that this work brings her. She is an absolute pleasure to work with, and you can count on her to be positive, professional and efficient, always available to answer any questions or concerns. Jen even takes care of selling your give-away pile after the organizing process (she'll send you a check once everything sells and donate whatever doesn't to charity), leaving you with a clean house and nothing to worry about! We cannot recommend Jen and her service highly enough and are so grateful that our paths crossed with this earth-angel.
Jen Robin // Life in Jeneral
HOW THEY GLOW QUESTIONNAIRE
NAME: Jennifer Robin
NICKNAME: Jen or J-Ro (my "if i was a rapper" stage name)
PROFESSION: Professional Organizer
WHERE DID YOU GROW UP? Fair Oaks, CA
WHERE DO YOU LIVE? Redondo Beach, CA
WHEN YOU'RE EATING HEALTHY, WHAT IS A TYPICAL...
BREAKFAST: eggs, avocado, tomato, and veggie scramble!
LUNCH: Chicken salad, quinoa, and lots of avocado (anything that involves avocado is A + in my books)
DINNER: Sweet potatoes and salmon
SNACK: Perfect Bar, Juicero Juice, almonds
WHAT ARE YOUR FAVORITE SPOTS/RESTAURANTS TO EAT HEALTHY? I love True Food Kitchen and The Source Cafe in Hermosa Beach
WHAT IS YOUR FAVORITE INDULGENCE? Mac n Cheese and Wine!
WHAT ARE YOUR FAVORITE SPOTS/RESTAURANTS TO INDULGE? Izakaya by Katsuya and Jon and Vinny's!
WHAT WOULD BE YOUR LAST MEAL ON EARTH? My mom's jambalaya
WHAT IS THE BEST DISH YOU COOK/ YOUR FAVORITE RECIPE? My favorite thing to do is gather a bunch of items from my fridge (veggies, beans, rice, lettuce, chicken) and make a hearty bowl of some sort. Add an over-easy egg over it and bam!
WHERE DO YOU GROCERY SHOP? Trader Joe's and Whole Foods
TOP 3 ITEMS YOU ALWAYS HAVE IN YOUR KITCHEN? Wine (duh), apples, and Perfect Bars - always!
WHAT IS YOUR FITNESS REGIMEN? When I am having a great workout week it's 5-6 times a week. I love Soulcycle and am currently doing Kayla Itsines' 12 week program (game changer!)
WHAT IS YOUR SKINCARE ROUTINE? Whatever my facialist gives me as I am pretty allergic to most products. All natural is usually my best bet.
WHAT IS YOUR SELF-CARE ROUTINE? To be honest, it wasn't until I hit 30 where I realized it was a must to have one. Taking full days off and resting is my biggest self-care thing I can do for myself.
WHAT ARE YOUR FAVORITE MAKEUP/NATURAL BEAUTY PRODUCTS? Love me a Beauty Blender and Too Faced Better Than Sex mascara
IF YOU WERE STRANDED ON A DESERT ISLAND, WHAT 3 PRODUCTS WOULD YOU TAKE WITH YOU? Sunscreen, mascara, and Chapstick
WHAT PROFESSIONAL BEAUTY/HEALTH/FITNESS/SPIRITUAL GURUS DO YOU SWEAR BY? My friend Suzie Moldavon (of Flyblow) is my go-to for anything beauty. For health/fitness I love following Kayla Itsines and spiritually I listen to a lot of podcasts daily.
TOP 3 FAVORITE SONGS? Kings of Leon "Beautiful War" anything from Mumford and Sons, and "Good Good Father" by Chris Tomlin
MOST LIFE-CHANGING BOOK? The Untethered Soul by Michael Singer.
COOLEST PLACE YOU'VE EVER VISITED? British Virgin Islands
WHAT IS THE BEST GIFT YOU'VE EVER RECEIVED? My brother gave me a necklace with a sprinkle of my dads ashes after he died. It is my most treasured gift.
MOST PROFOUND H'EALING EXPERIENCE YOU'VE EVER HAD? I recently got baptized last year and that experience has meant the most to me. I spent the entire last year solely focused on me, my business, and my heart. I've grown the most this year, both personally and professionally.
WHO ARE YOUR MOST TRUSTED HEALERS? Jake Martin DEI master, and Gina Calderone of Centripetal Force Studio in Belmont Shores. Love them both!
WHAT IS THE BIGGEST LEARNING EXPERIENCE YOU'VE HAD TO FACE AND WHAT DID YOU TAKE AWAY FROM IT? My Dad passed away 7 years ago and I remember thinking "will I ever survive this?" It was a few weeks later when I realized I had a choice to make. I can let this define me and hinder my growth or I can live his legacy and live my absolute best life. My take away is that you have a choice to be happy and I always want to choose that.
DESCRIBE YOUR PERFECT DAY. I love Sundays. There's just something about getting a great workout in early, walking my dog on the beach, cleaning my house, and prepping the week that I have come to love so much.
WHAT IS YOUR MOST VALUABLE GLOW TIP/SECRET?? Working on this myself but WATER IS EVERYTHING.
FAVORITE QUOTE? TRUST YOUR GUT!
WHAT ARE YOU GRATEFUL FOR? The ability to see the best in everyone and every situation.
WHAT MAKES YOU GLOW? I love connecting with people. Whenever I leave a client's home that feeling I get knowing I have helped them declutter and live a better/ more simple life makes me glow the most.
Photography by: Emily Knecht