Midland x Simone Le Blanc Holiday Event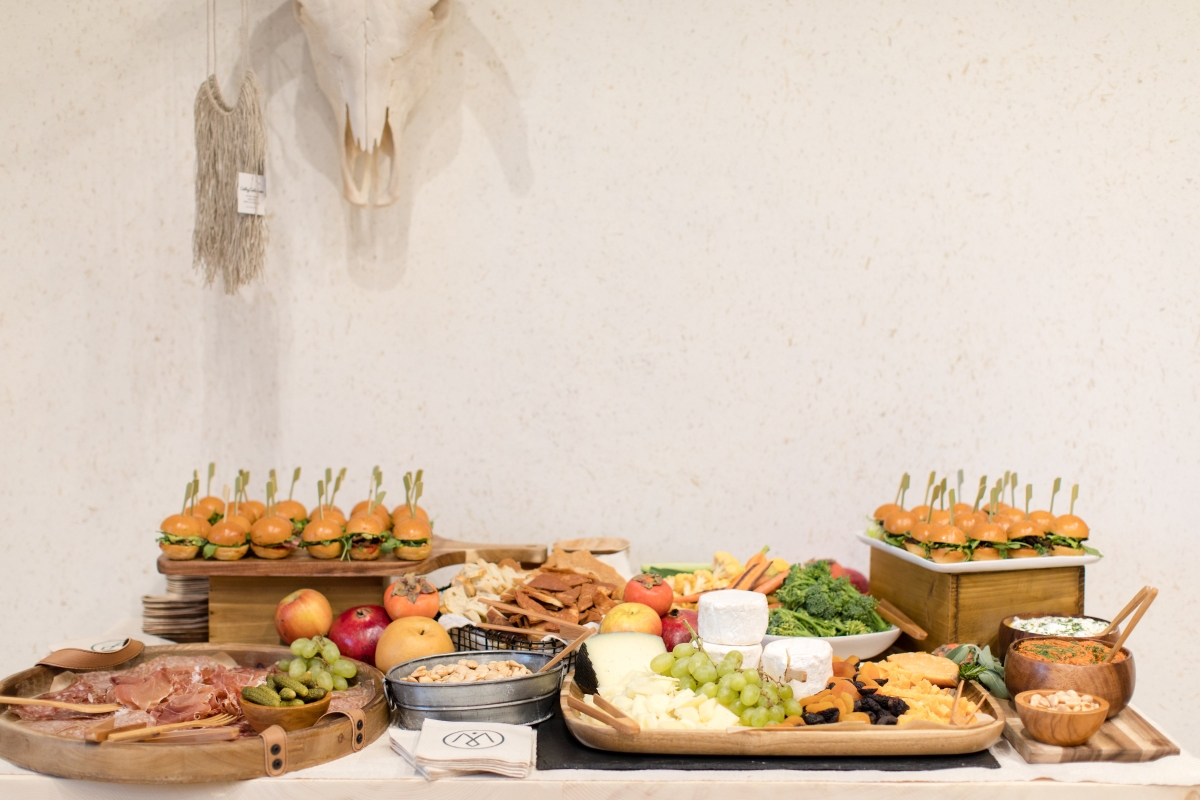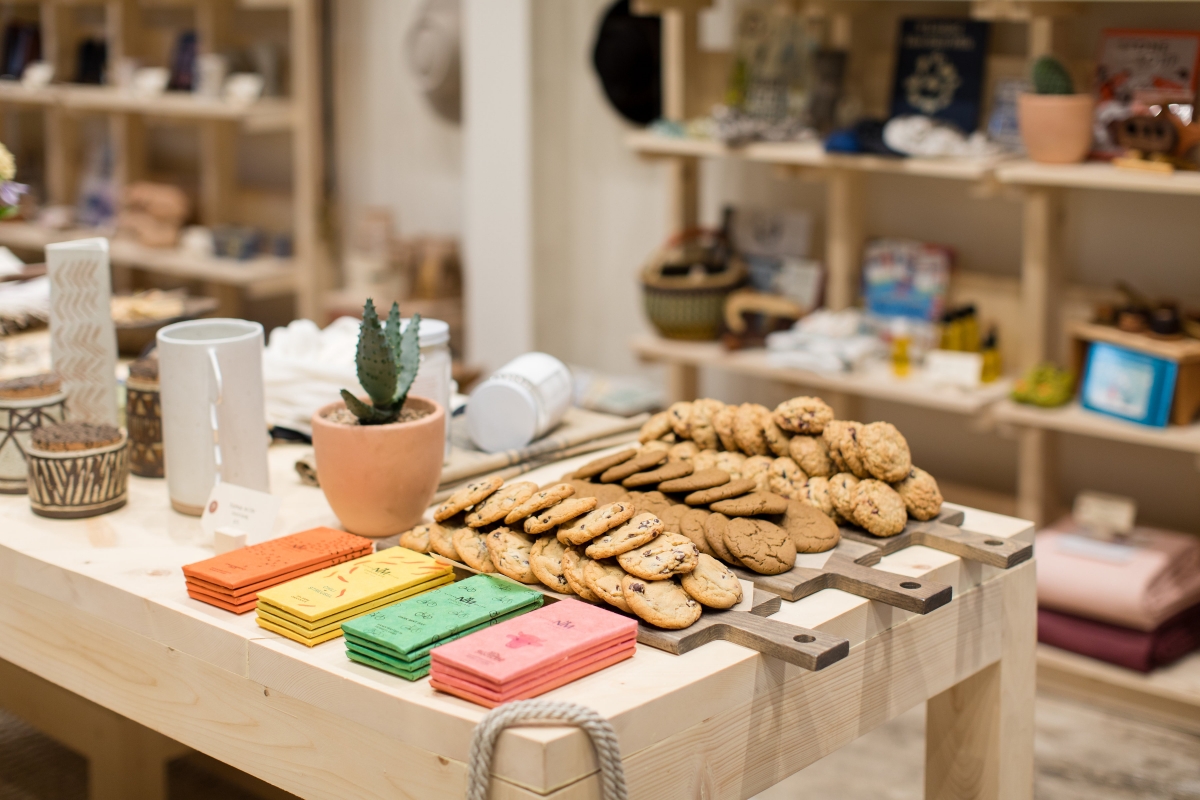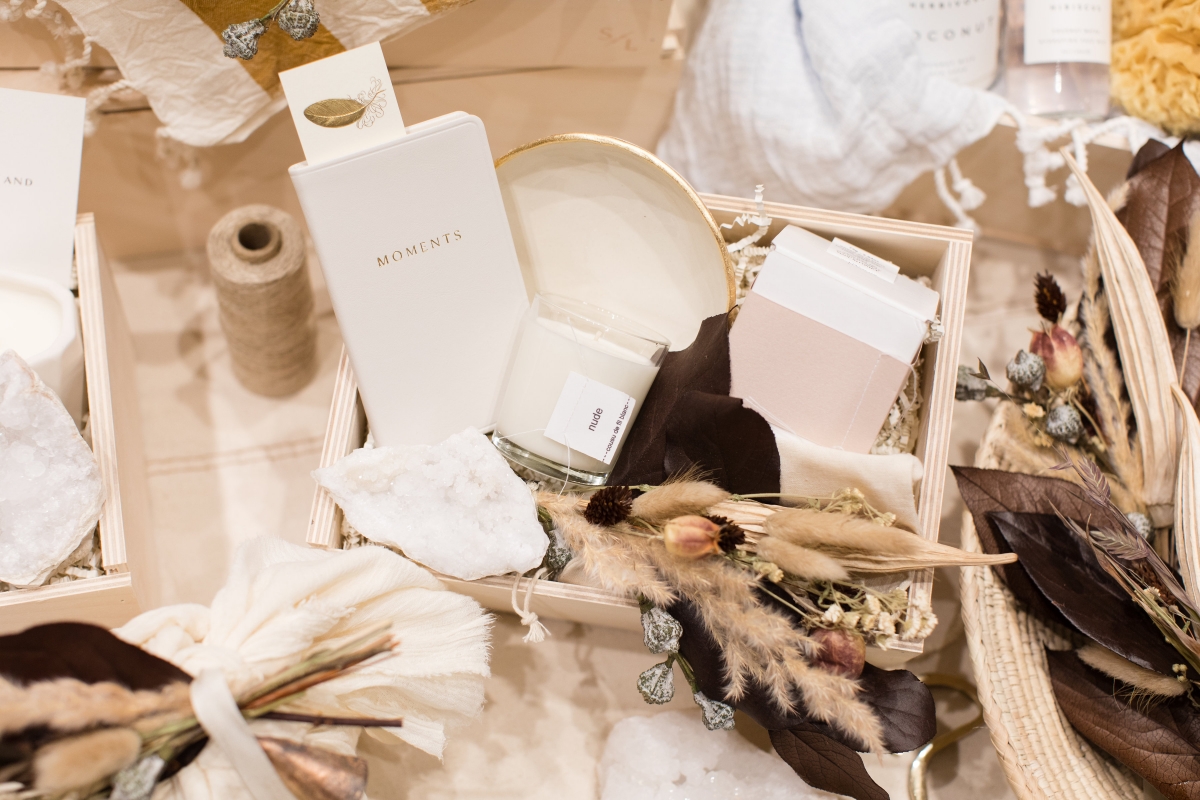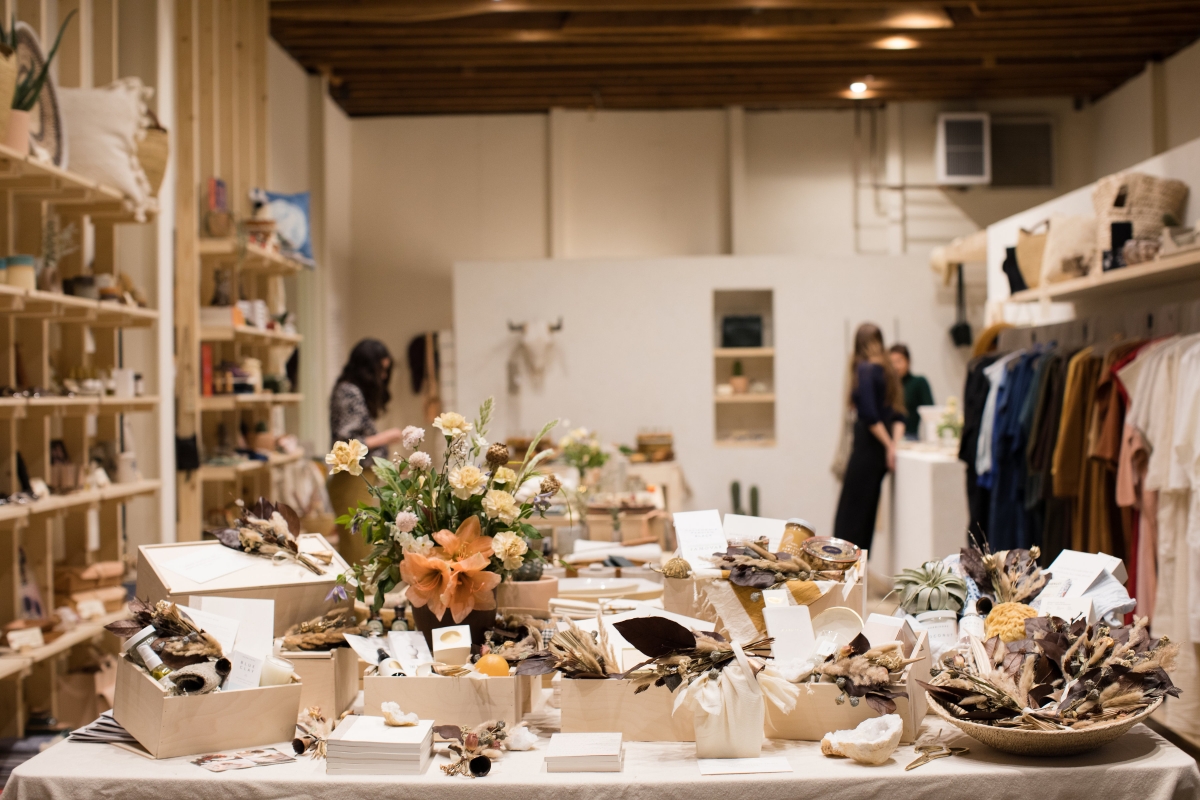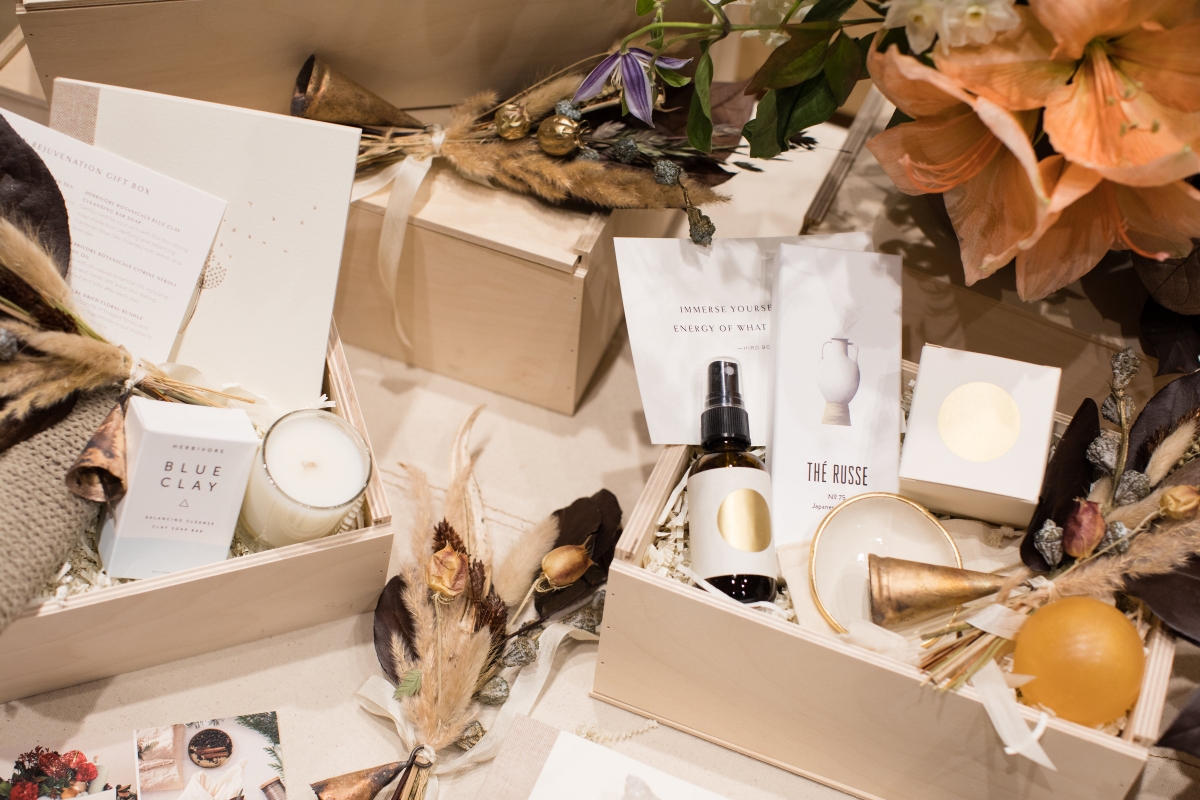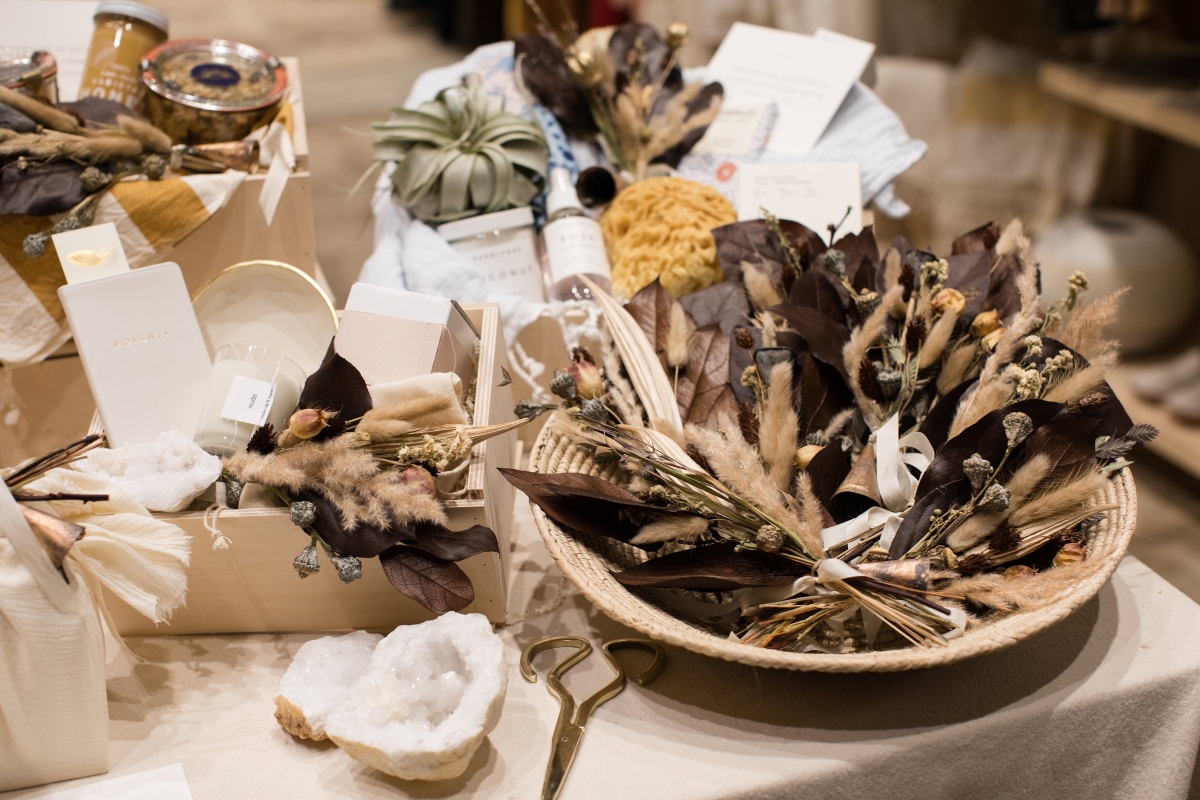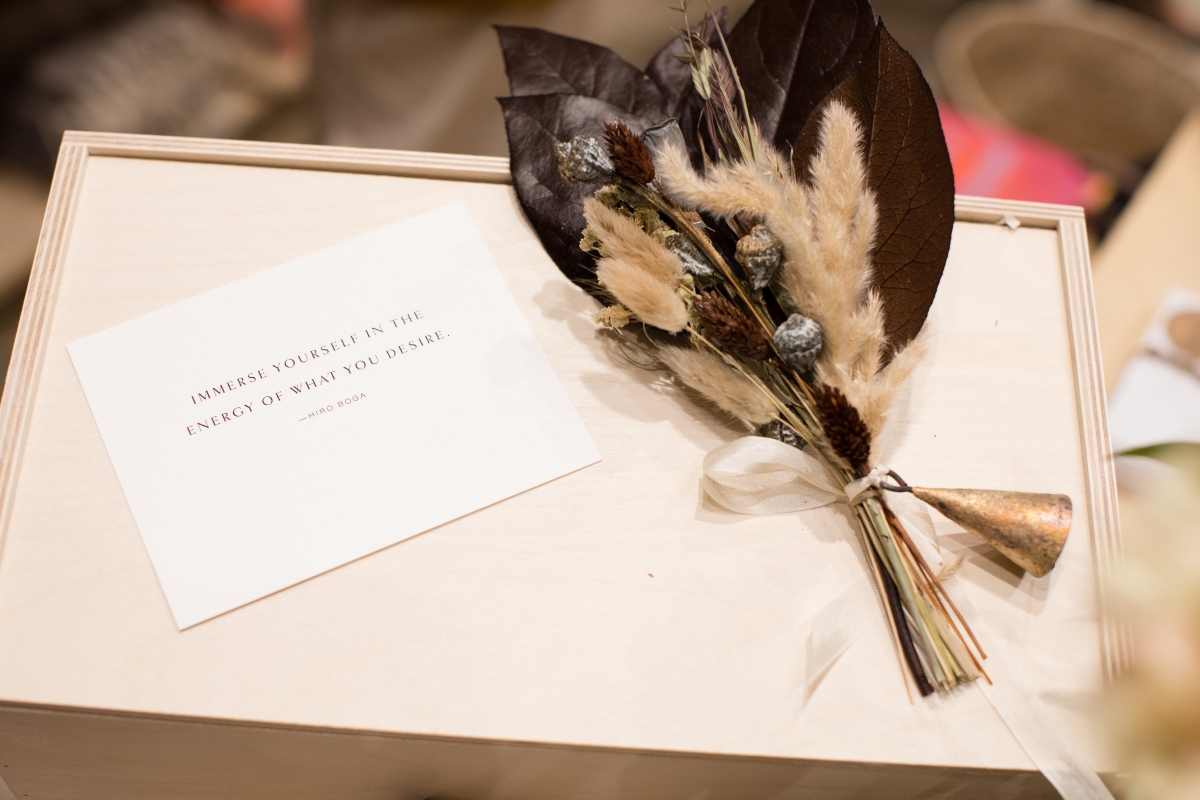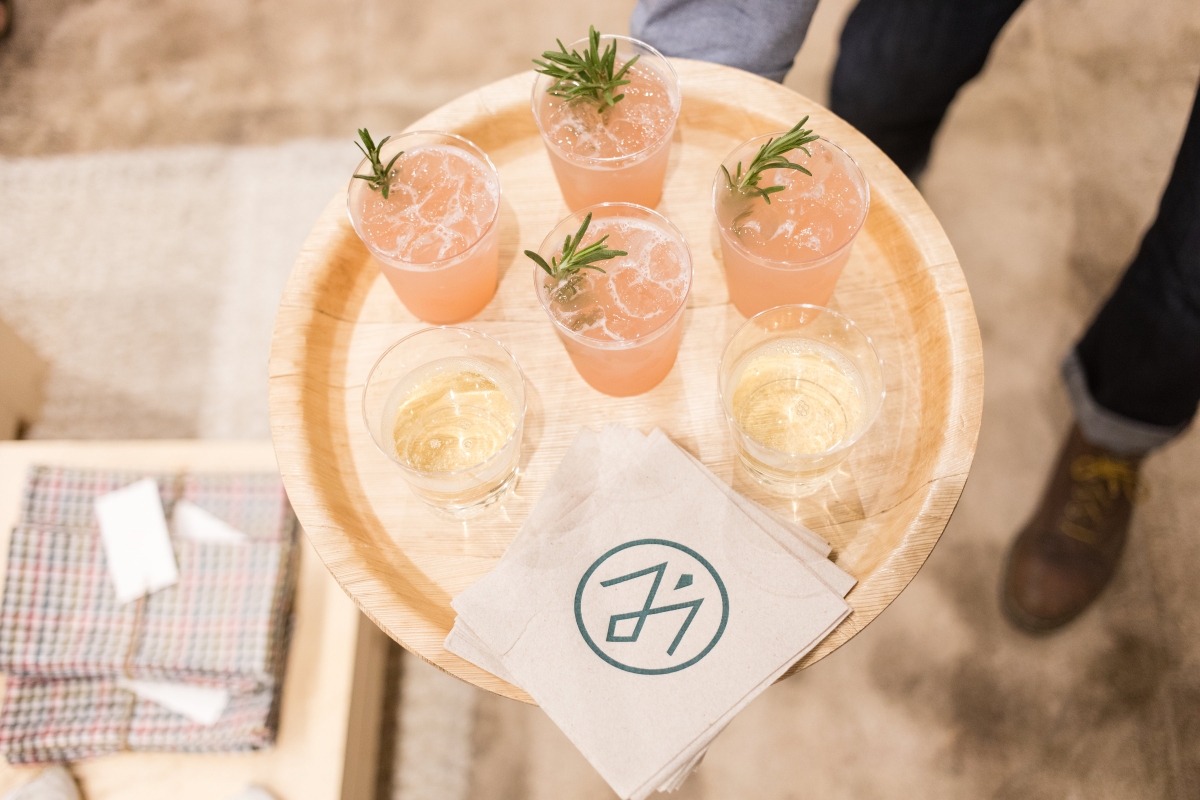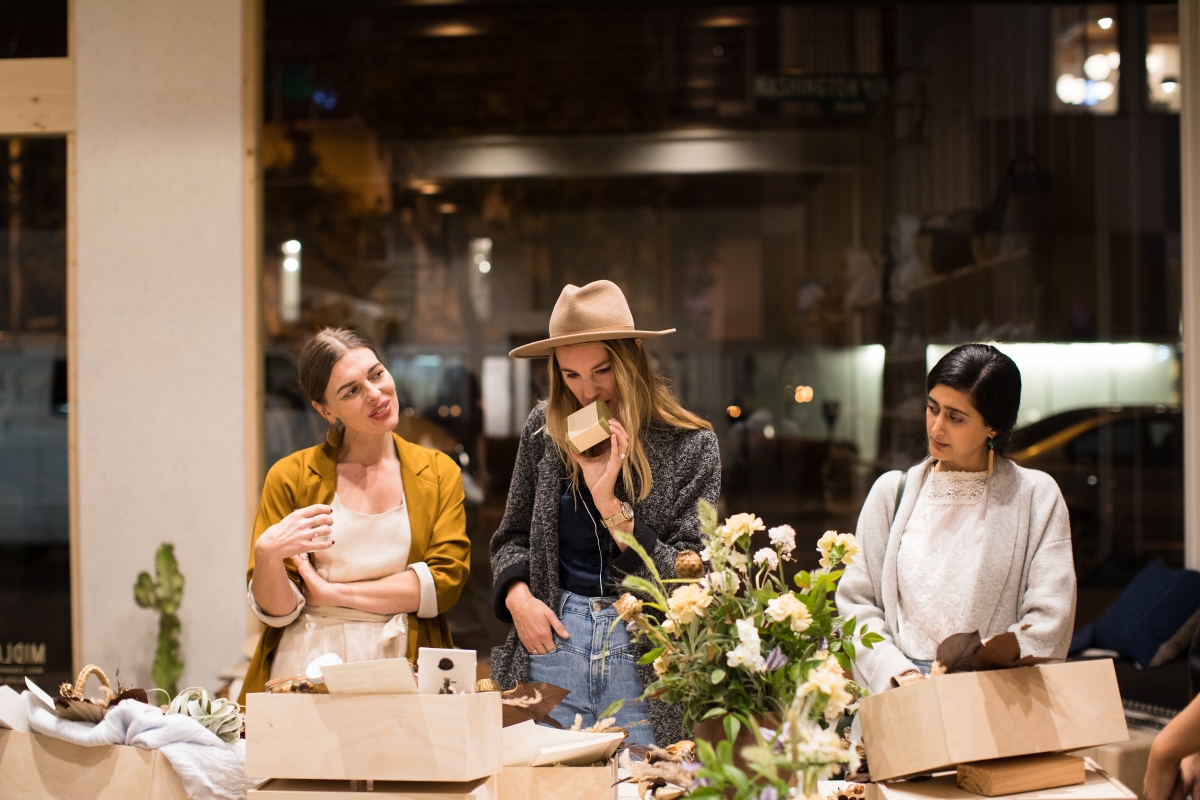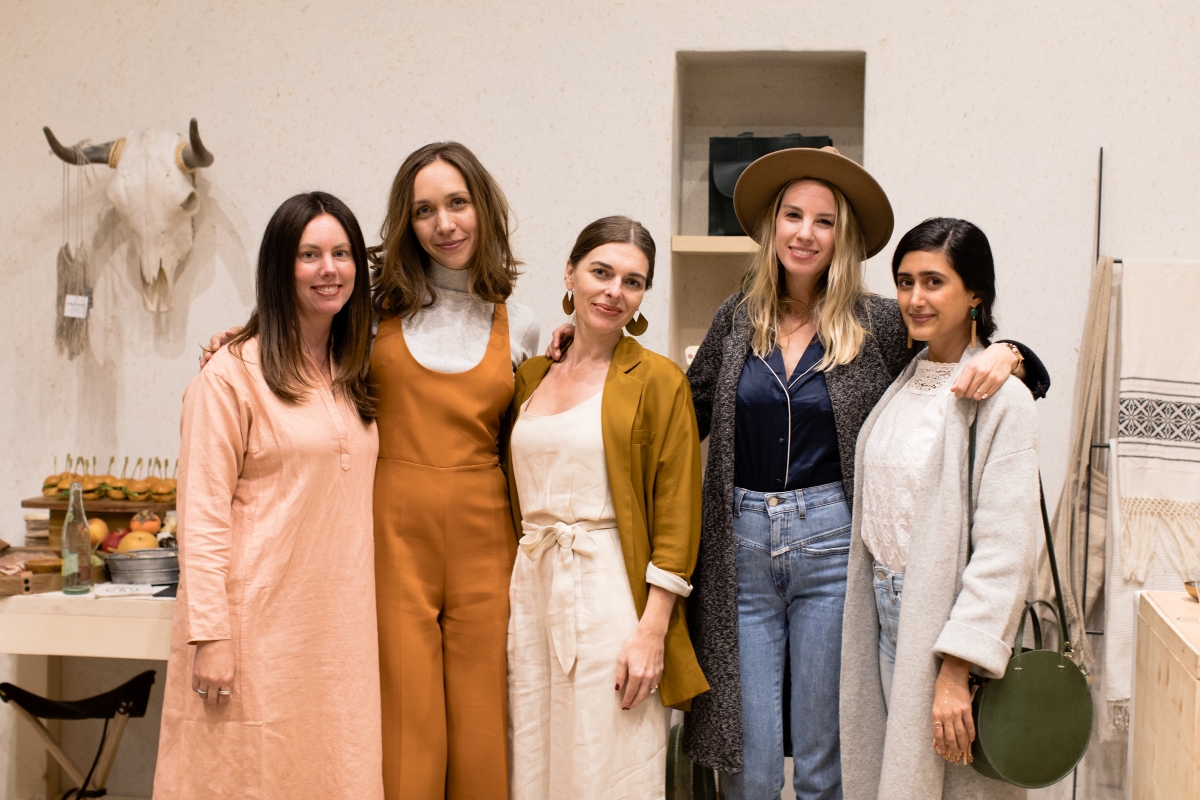 We had the pleasure of co-hosting a lovely holiday event at Midland, one of our favorite new shops in Culver City. Thanks to the gorgeous curated Gift Boxes by Simone Le Blanc, we got a head start on the holiday gift list all while enjoying delicious bites and sips. Midland shop, created and owned by two very glowy ladies, Paige Appel and Kelly Harris of Bash Please, is the dreamiest shop around. Midland is designed to perfection with the most pinterest-worthy, well-curated wooden shelves and tables filled with everything from amazing clothes, bags, shoes, home-goods, jewelry, and children's toys. It is no exaggeration when we say we want every single thing in this shop!
Simone Le Blanc, the talented beauty who makes some of the chicest gift boxes around, was offering her luxe creations in-house. Each box is thoughtfully put together based on a different theme, filled with unique items with lovely homemade details. And to top it off, every box is adorned with a gorgeous gift-topper that is sure to make any lucky recipient swoon.
The food by Whoa Nelly Catering was outrageously delicious as were  the festive, refreshing cocktails, done by Pharmacie. For all of our LA glowpeeps, Midland and Simone Le Blanc are wonderful gift options for this holiday season, so be sure to check them out!
Happy holidays to you and yours! xx
Photography by: Max & Friends