Molly Sims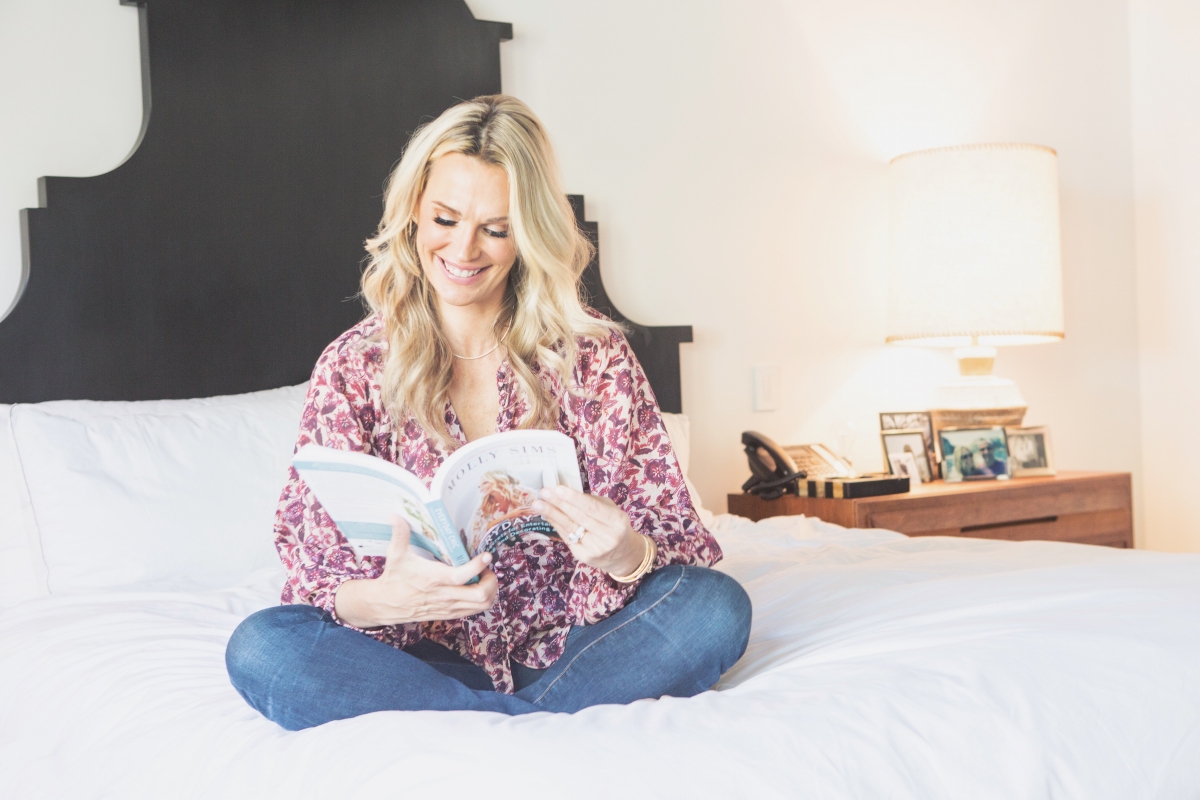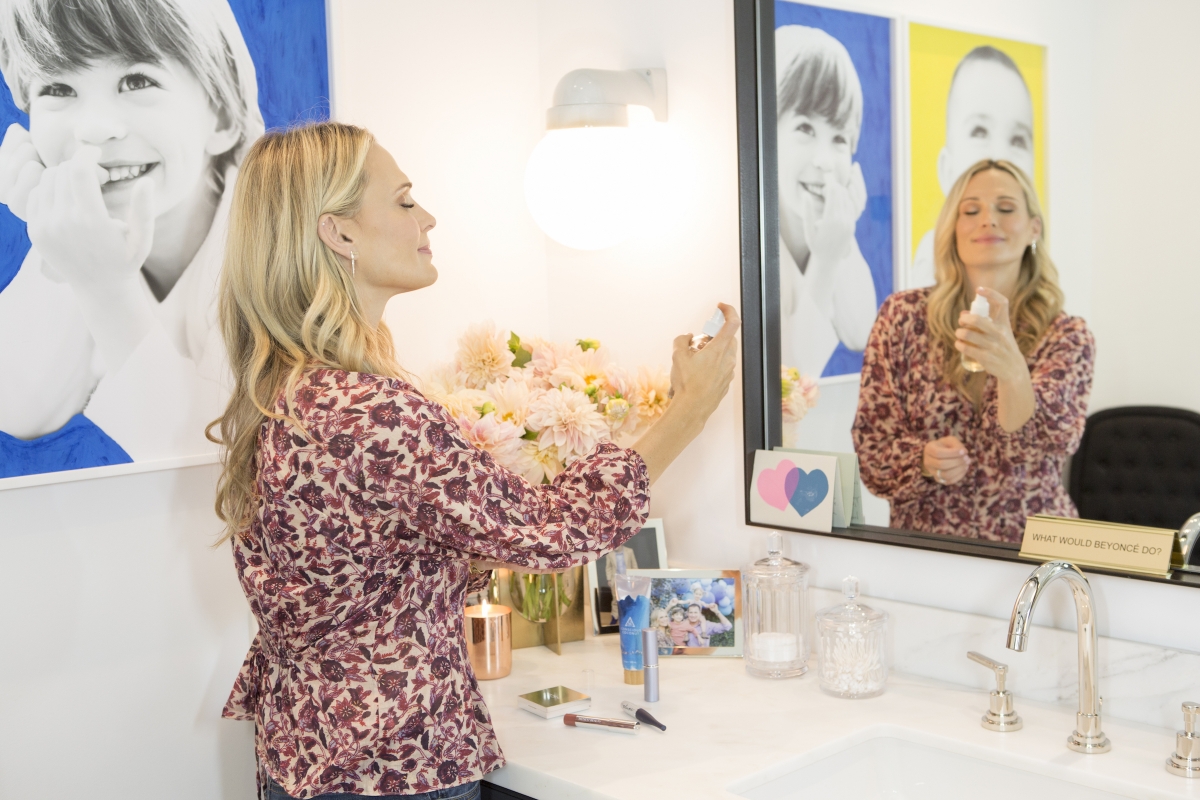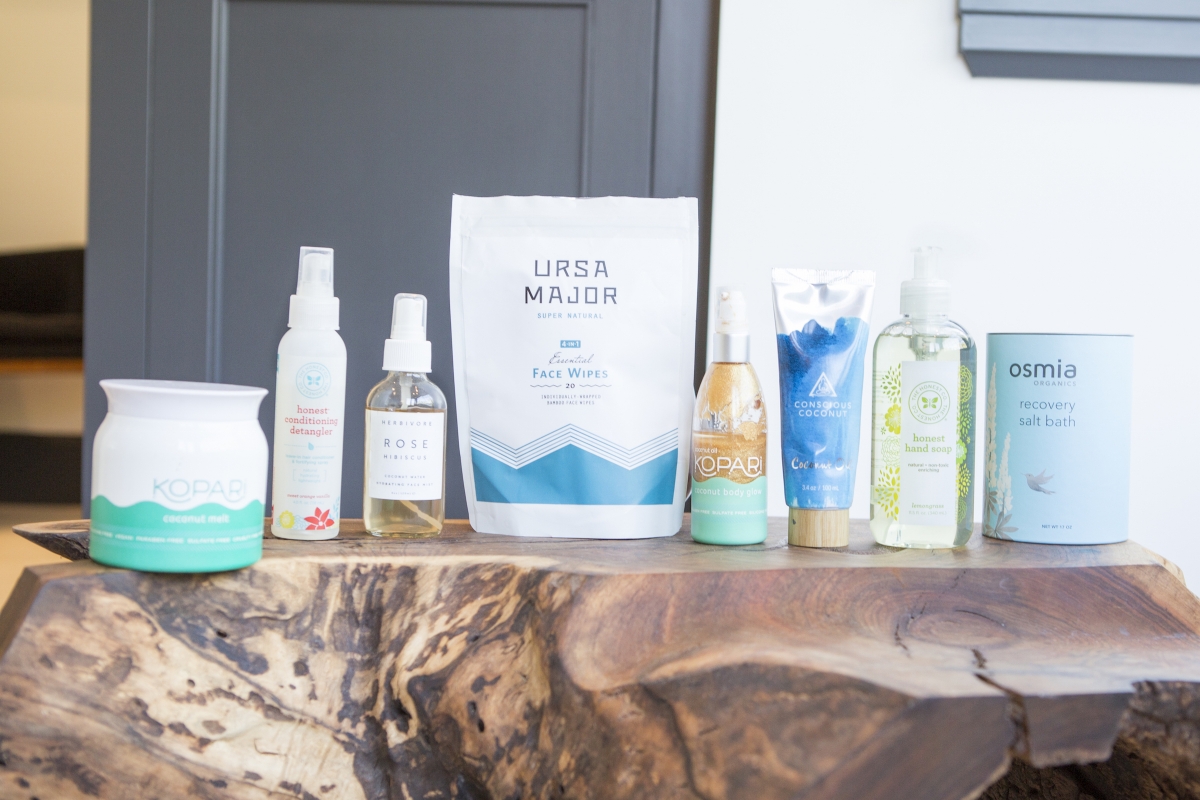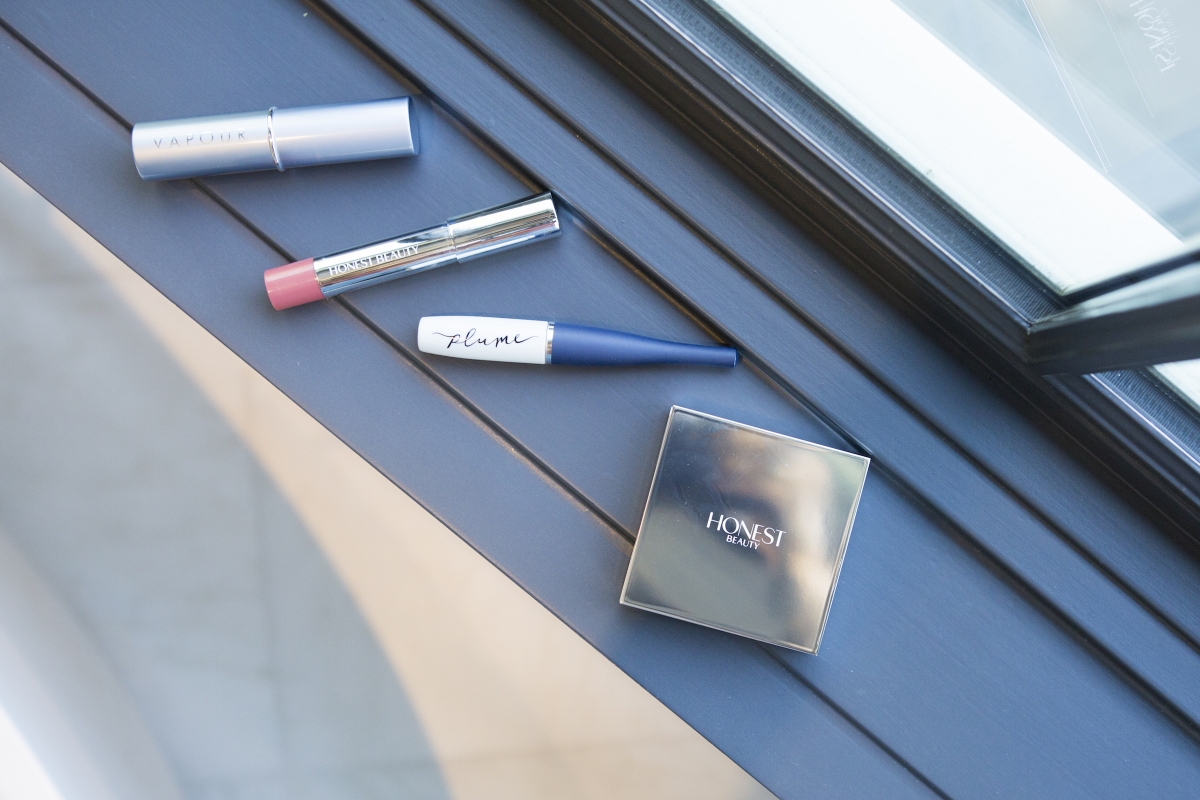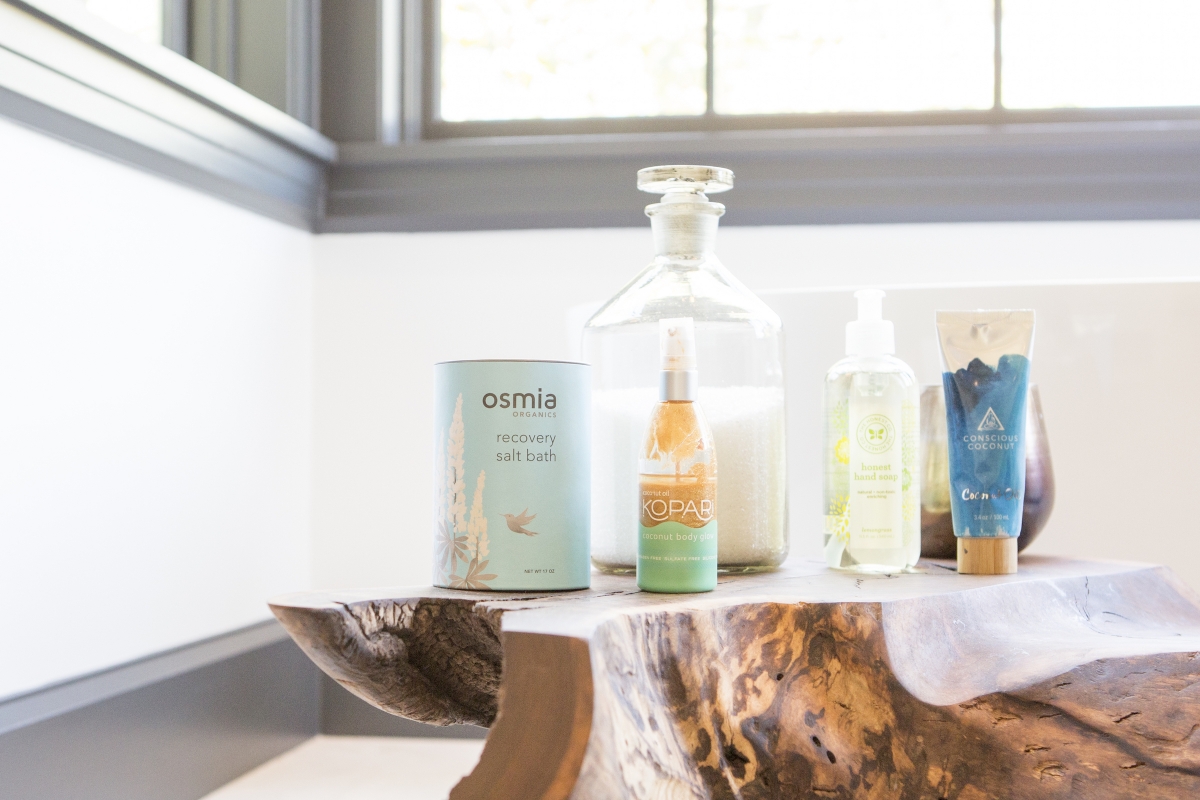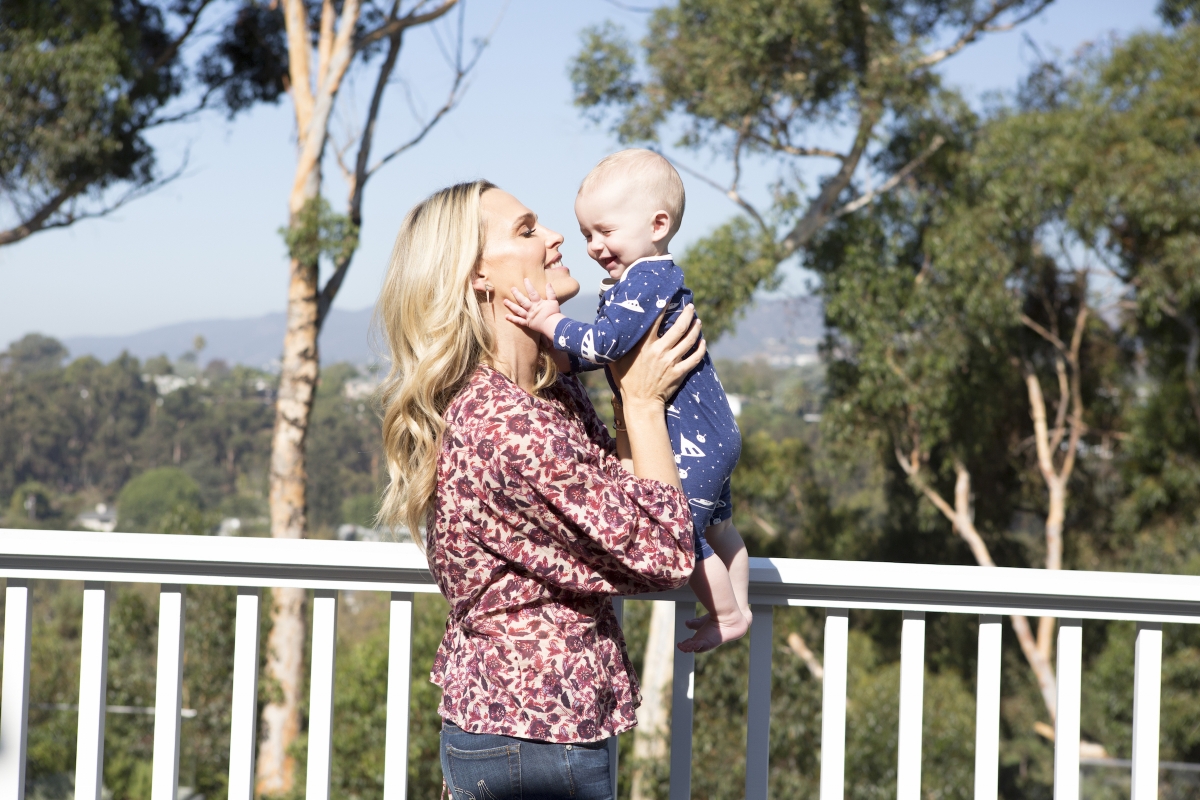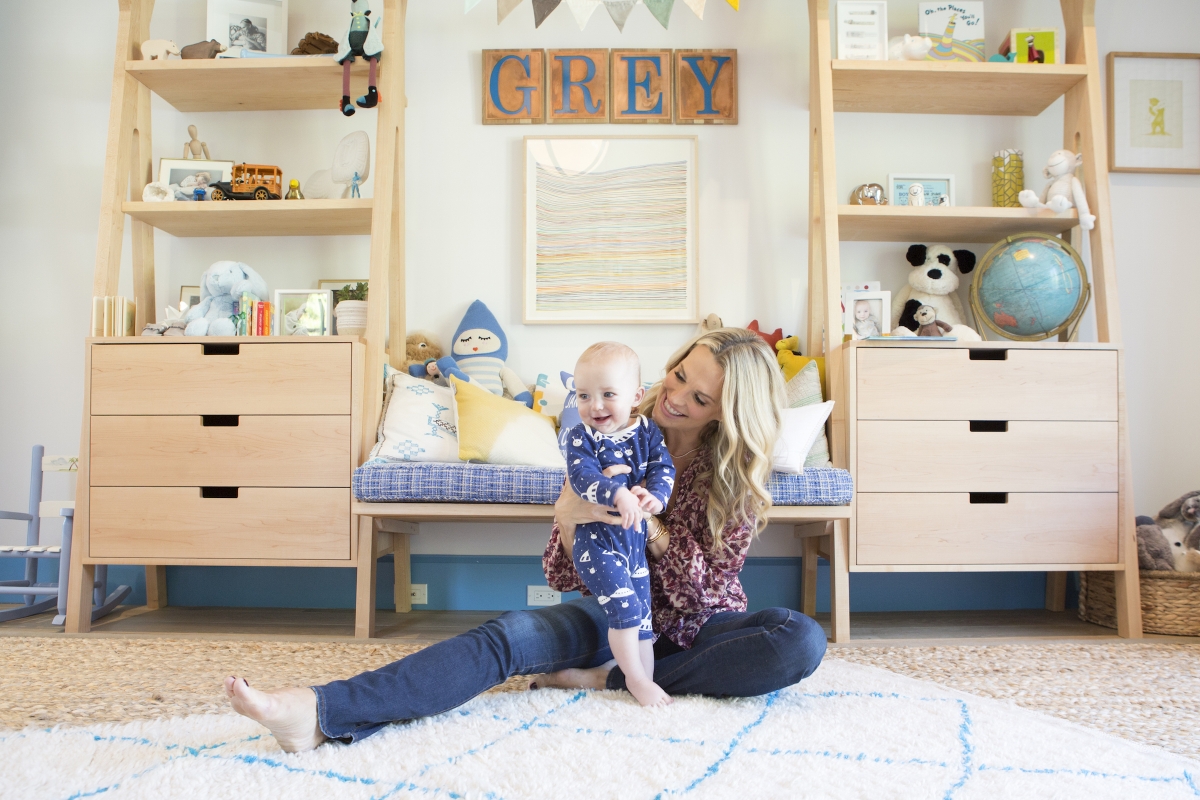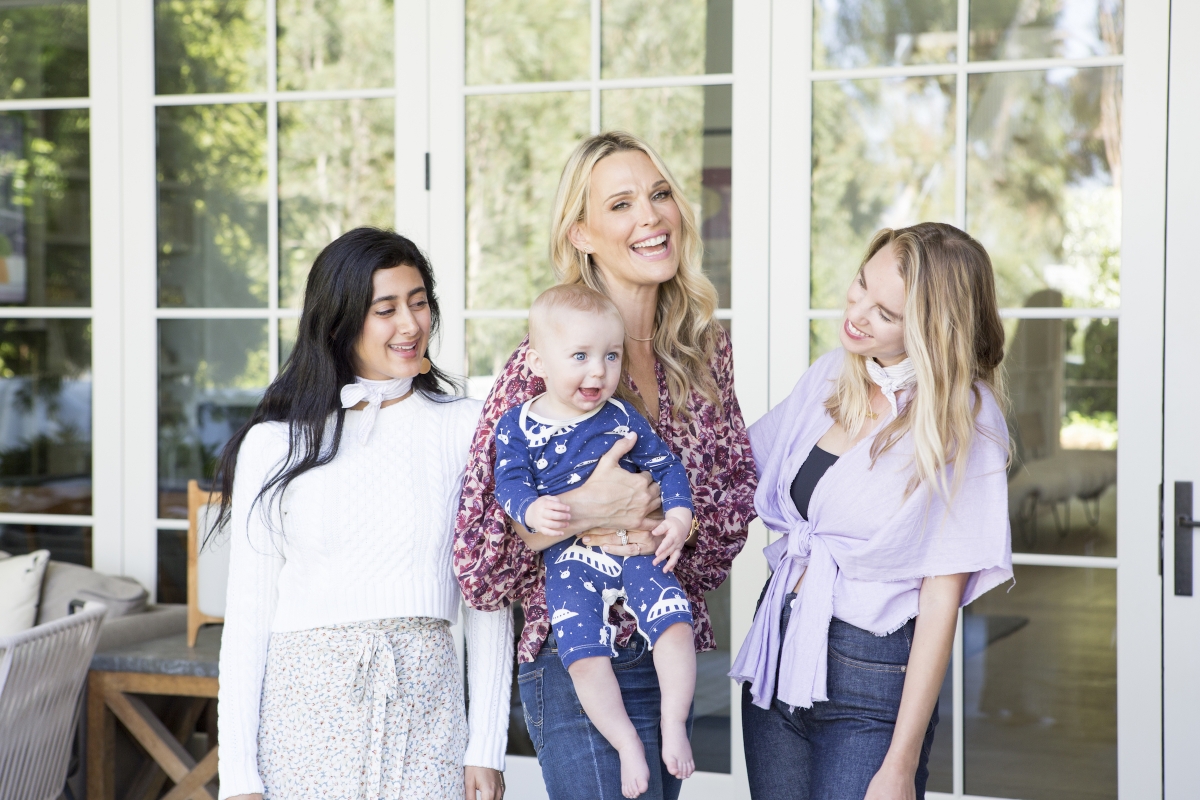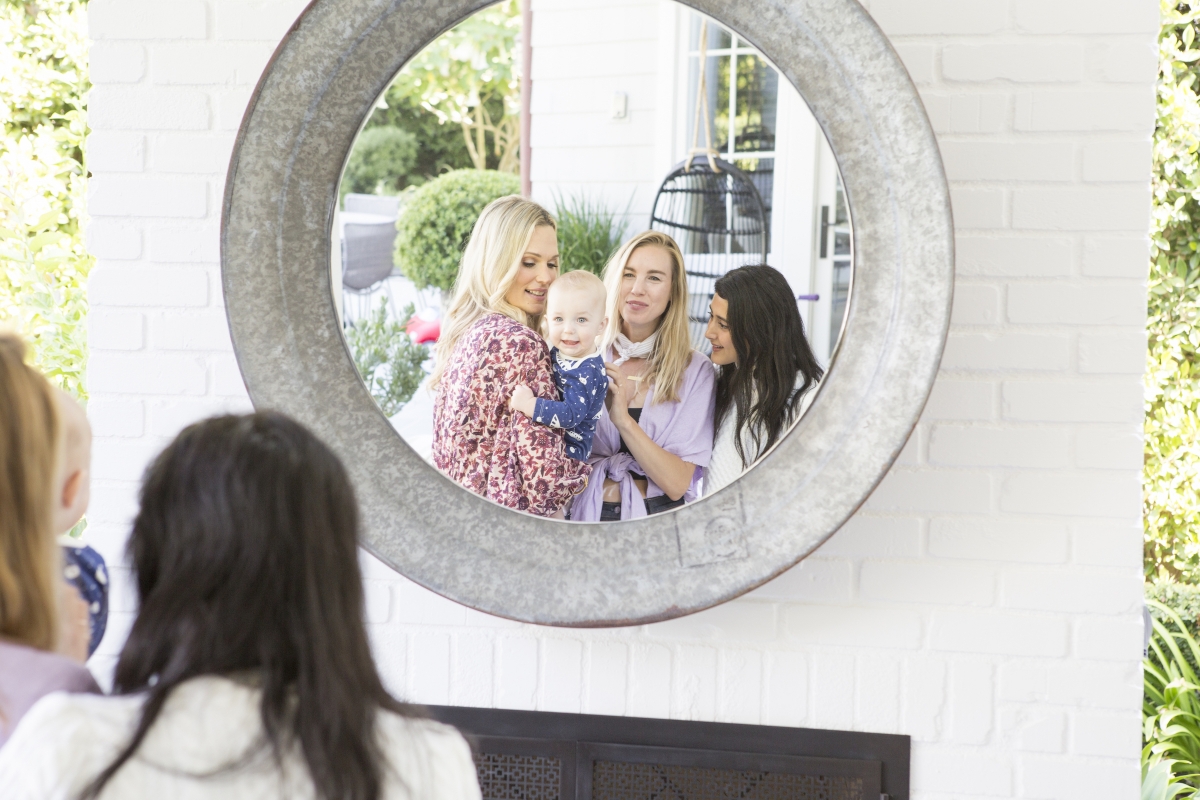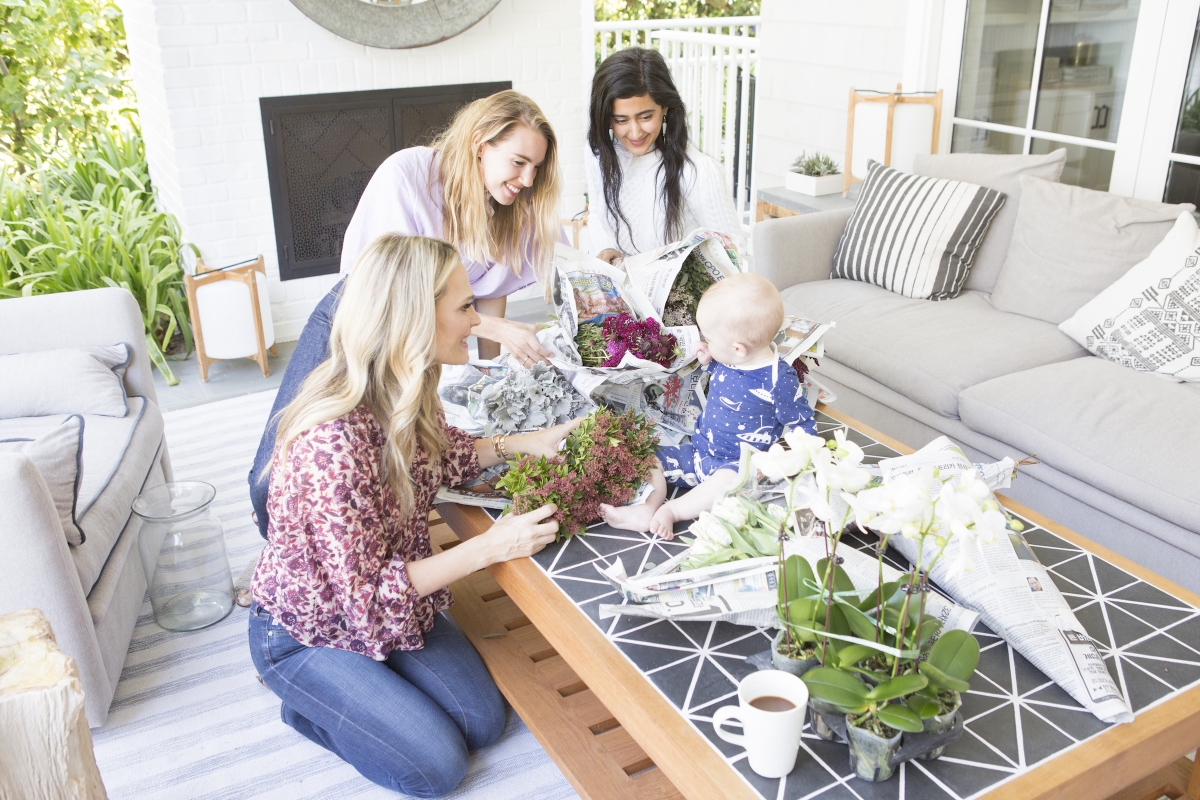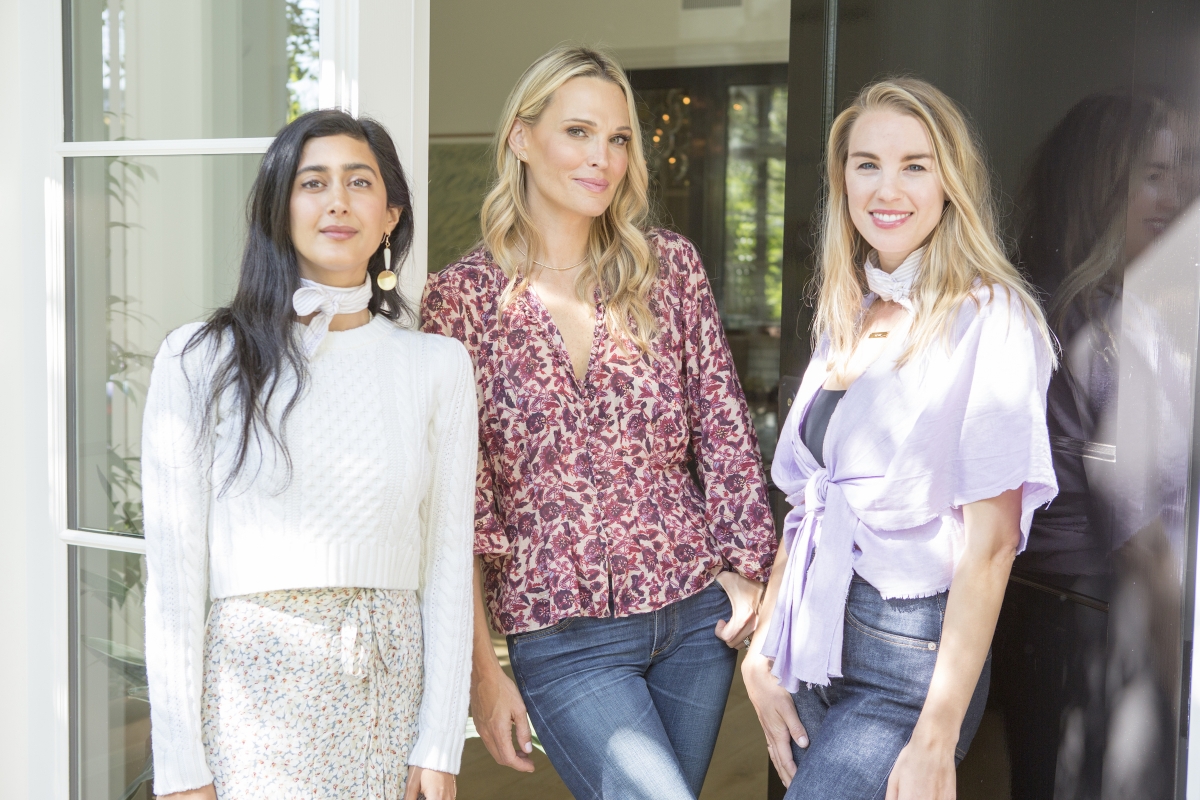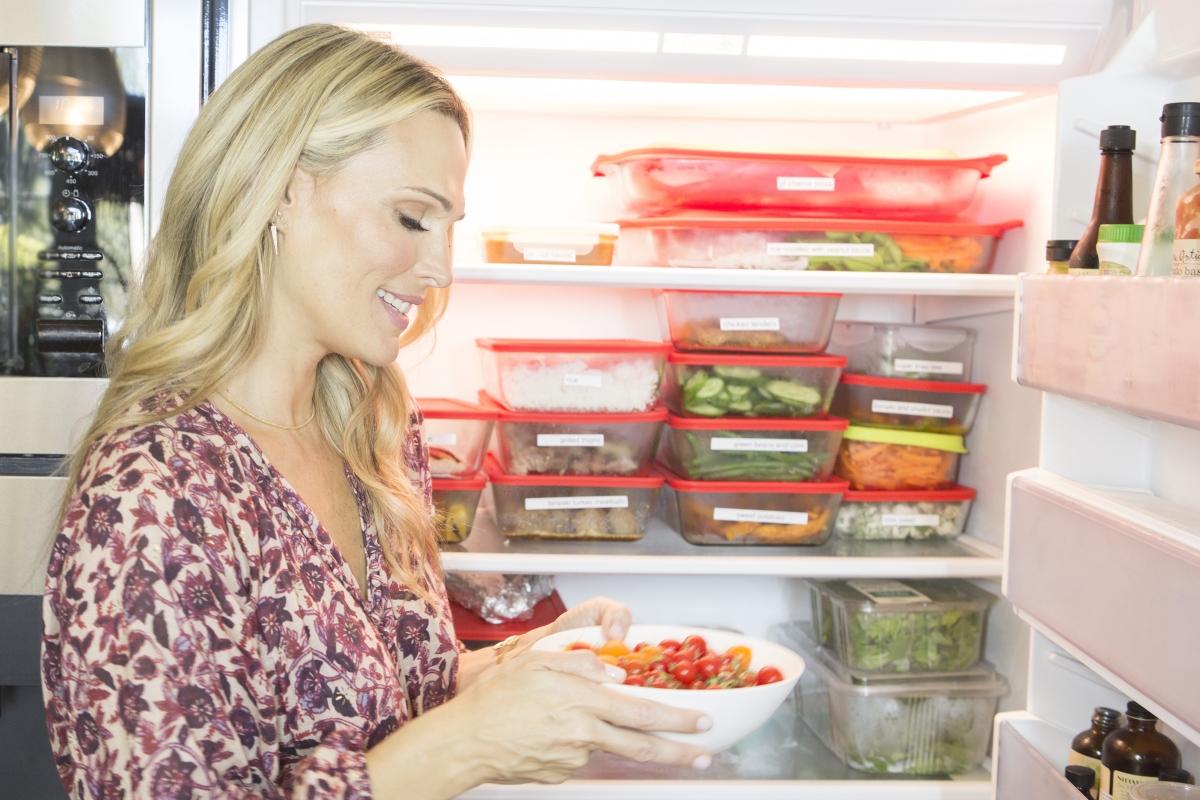 Molly Sims is the glowiest mama, actress, model, humanitarian and now best selling author of her new book, Everyday Chic. Click through to learn the secrets to this beauty's gorgeous glow.
Molly Sims is not only stunningly beautiful, she is also COOL AF. She radiates a southern warmth thanks to her Kentucky roots, paired with with a wicked sense of humor that shows she doesn't take herself too seriously. As an accomplished woman and mother, she could easily take this time to sit back and take a professional breather, but instead has chosen to share all her secrets and tips with the rest of the world. Thank goodness for people like Molly!! After five minutes with her it is clear that she is a vibrant force to be reckoned with.
We were lucky enough to be invited into her dreamy Palisades home to get a peek into her everyday life with her three sweet children. Let's just say, we would be very excited to live in any of her children's bedrooms; we are talking some SERIOUS pinterest inspo, peeps... every single thing in her home is styled to perfection. When seeing her homemaking skills, it is hard to believe that "once upon a time, Molly Sims was a single girl who stored cashmere sweaters in her oven, and whose shoe collection far exceeded her recipe collection."
Pick up a copy of Molly's new book, Everyday Chic to to see how she's transitioned from a model to a domestic goddess, mastering the roles of home chef, party planner, organization expert, and design guru.
"Juggling a career and a growing household—and trying to look stylish while doing it—is a challenge for anyone! Molly knows this, and as her family has grown, she has had to be resourceful and savvy, finding fun and stylish solutions that work for her busy life. In Everyday Chic, she shares her secrets, drawing on her own experiences and expert advice from her go-to team of home gurus, chefs, event planners, and decor pros."
HOW THEY GLOW QUESTIONNAIRE
NAME: Molly Sims
NICKNAME: Molls
PROFESSION: Model, Actress, Author
WHERE DID YOU GROW UP? Murray, KY
WHERE DO YOU LIVE? Los Angeles
WHEN YOU'RE EATING HEALTHY, WHAT IS A TYPICAL...
BREAKFAST: I love a little protein boost in the morning. Egg whites or turkey bacon are my go-to. The kids love mini omelet muffins so I've been making those recently. I actually shared the recipe in my new book, Everyday Chic. Egg whites, spinach, feta, and herbs baked in a muffin tin. So simple and so good.
LUNCH: I keep lunch pretty light. A salad or a green soup.
DINNER: A lean protein, like salmon, and steamed veggies.
SNACK: Cucumber or carrot slices with hummus. And almonds if I need a little energy boost.
WHAT ARE YOUR FAVORITE SPOTS/RESTAURANTS TO EAT HEALTHY? In LA, I love Butcher's Daughter. Their bowls are amazing! I also recently discovered Flower Child in Santa Monica. I'm kind of addicted! The Mother Earth bowl is my go-to.
WHAT IS YOUR FAVORITE INDULGENCE? Wine. There's just nothing like a glass after a long day!
WHAT ARE YOUR FAVORITE SPOTS/RESTAURANTS TO INDULGE?| Pizzana in Brentwood. The pizza is unreal! Also, I'm a big sweet tooth so I love a little Sweet Rose Creamery. When I'm in NYC, I have to have a cookie from Maman Bakery. Every single time.
WHAT WOULD BE YOUR LAST MEAL ON EARTH? Pasta. Pasta. And more pasta.
WHAT IS THE BEST DISH YOU COOK/ YOUR FAVORITE RECIPE? I make a really good Moroccan Chicken. And it's super easy. I call it a one-pot meal because I can pour over some steamed couscous and have it prepared ahead of time for the week.
WHERE DO YOU GROCERY SHOP? Whole Foods and I love going to the farmers market on the weekends for produce.
TOP 3 ITEMS YOU ALWAYS HAVE IN YOUR KITCHEN? Almond milk, fresh vegetables, and hummus
WHAT IS YOUR FITNESS REGIMEN? (how often & what you do) I try to exercise pretty regularly but it depends on my schedule. Normally, I'll wake up early before the kids and get some cardio in. My trainer, Nicole Humphries, from Body by Simone has gotten me into interval training and dance. It's fun so I actually look forward to it. love yoga, too—for both my body and sanity. As a mom of 3, that means everything.
WHAT IS YOUR SKINCARE ROUTINE? (products, facials, etc) Believe it or not—I still suffer from hormonal acne. So I have to be kind of strict about my routine. I cleanse, moisturize AM/PM and use a serum. I love the hyaluronic acid one from Dr. Barbara Sturm. I try to get a facial every few months to bring a glow back to my skin. Shani Darden in LA is like a magician. When I'm in NYC, I go to Georgia Louise. They are both my skin's best friend. As for treatments, I'll do peels to help with my melasma from pregnancy.
WHAT ARE YOUR FAVORITE MAKEUP/NATURAL BEAUTY PRODUCTS? I've been loving the brand Ilia recently. They have great lip colors that are super hydrating. I've been wearing the lip crayon in Come Undone. It's a good color for every day. I also love the coconut oil from Conscious Coconut.
IF YOU WERE STRANDED ON A DESERT ISLAND, WHAT 3 PRODUCTS WOULD YOU TAKE WITH YOU? A lip gloss, sunscreen (of course!), and a face mist. I live for the Rose Hibiscus hydrating mist from Herbivore Botanicals.
WHAT PROFESSIONAL BEAUTY/HEALTH/FITNESS/SPIRITUAL GURUS DO YOU SWEAR BY? I'm not a natural blonde (shhh!) so Tracey Cunningham at Meche Salon helps keep that secret. Shani Darden (LA) and Georgia Louise (NYC) for facials. Kelly LeVeque for nutrition—she helped me lose all my baby weight after I had baby Grey. Lauren Roxburgh for body work—I love foam rolling with her! And, Lori Bregman for massage and holistic health.
TOP 3 FAVORITE SONGS? "You're Always On My Mind" by Willie Nelson which was my wedding song."Don't Stop Believin'" by Journey and "Empire State Of Mind" by Jay-Z and Alicia Keyes.
MOST-WATCHED MOVIE? Ted. I can thank my husband for that one!
MOST LIFE-CHANGING BOOK? The Life-Changing Magic of Tidying Up by Marie Kondo. I'm naturally pretty organized but this book stepped it up a notch. The less clutter in my home, the calmer I am.
FAVORITE SHOPS/BOUTIQUES? Permanent Vacation in Brentwood, Net-A-Porter, Doen, Reformation
COOLEST PLACE YOU'VE EVER VISITED? India. I loved the culture.
FAVORITE HOTELS? 11 Howard in New York. I was there for a Thrive Market event last year and I was obsessed with how modern it is. I also love the Aman Resort in Venice. We stayed there while we were in Italy recently. I'm looking forward to staying at their Utah location at some point in the future!
WHAT IS THE BEST GIFT YOU'VE EVER RECEIVED? My kids. Brooks, Scarlett, and Grey.
MOST PROFOUND HEALING EXPERIENCE YOU'VE EVER HAD? The ashram. I went years ago. It was grueling but challenged me, both physically and mentally. I'm happy I made the decision to experience it.
WHO ARE YOUR MOST TRUSTED HEALERS? Lori Bregman, my holistic pregnancy and wellness coach, is a lifesaver. She's like a therapist and nutritionist all in one. She also gives the best pre-natal massages. And, for all the women who are trying to get pregnant…Lori Bregman's Knocked Up smoothie is fantastic. She's truly the best.
WHAT IS THE BIGGEST LEARNING EXPERIENCE YOU'VE HAD TO FACE AND WHAT DID YOU TAKE AWAY FROM IT? I would say I learned a lot of hard lessons early in my career. Don't always be a people pleaser and don't be scared to express yourself.
DESCRIBE YOUR PERFECT DAY. A lazy day at home with my family.
WHAT IS YOUR MOST VALUABLE GLOW TIP/SECRET? Don't feel guilty if you need to take some time away for yourself. We all need it—even as mother. You'll come back better—calm and recharged
FAVORITE QUOTE? "Go big or go home."
WHAT ARE YOU GRATEFUL FOR? My family.
WHAT MAKES YOU GLOW? Gratefulness