Playa // A Glowy Soirée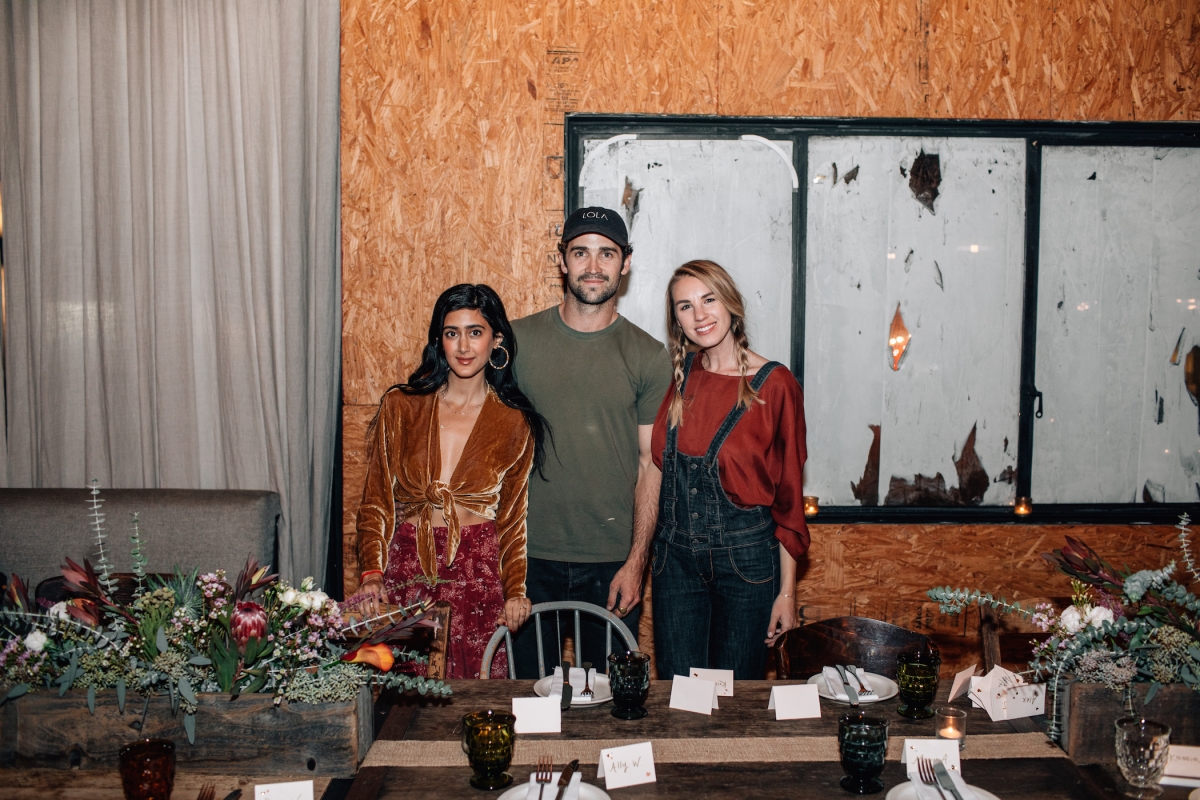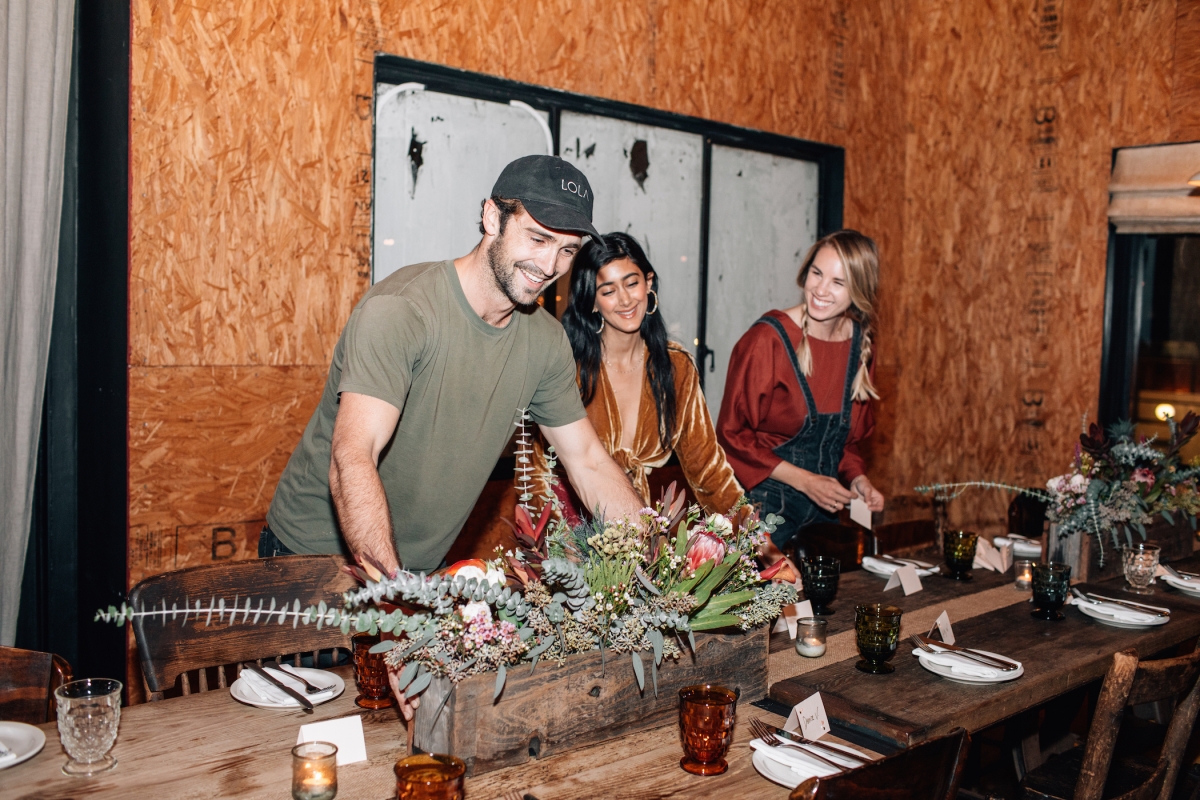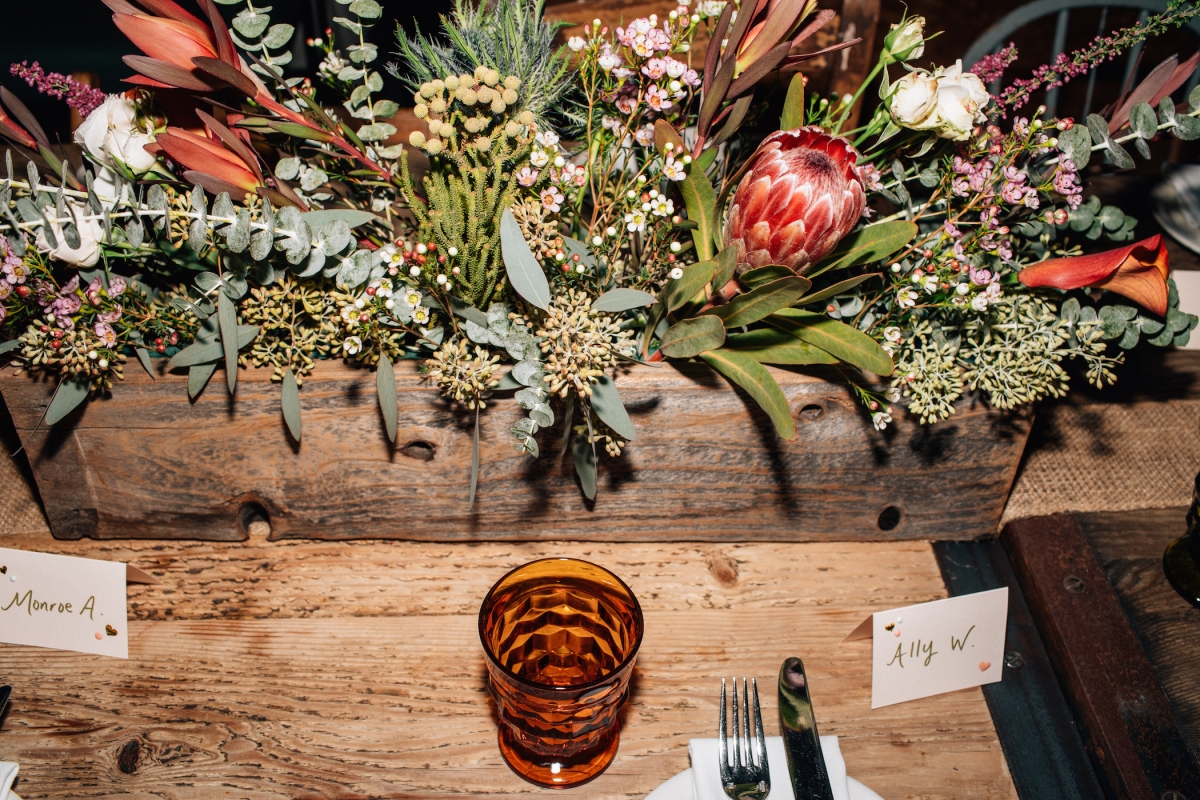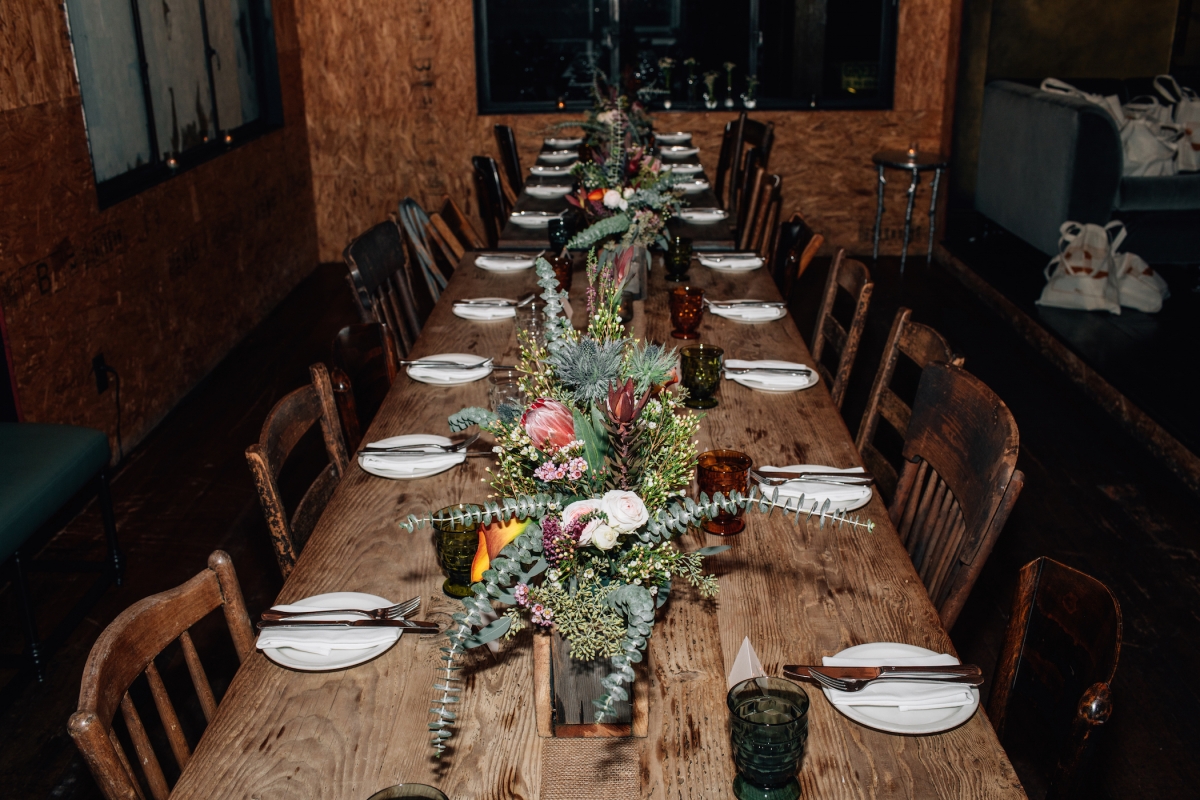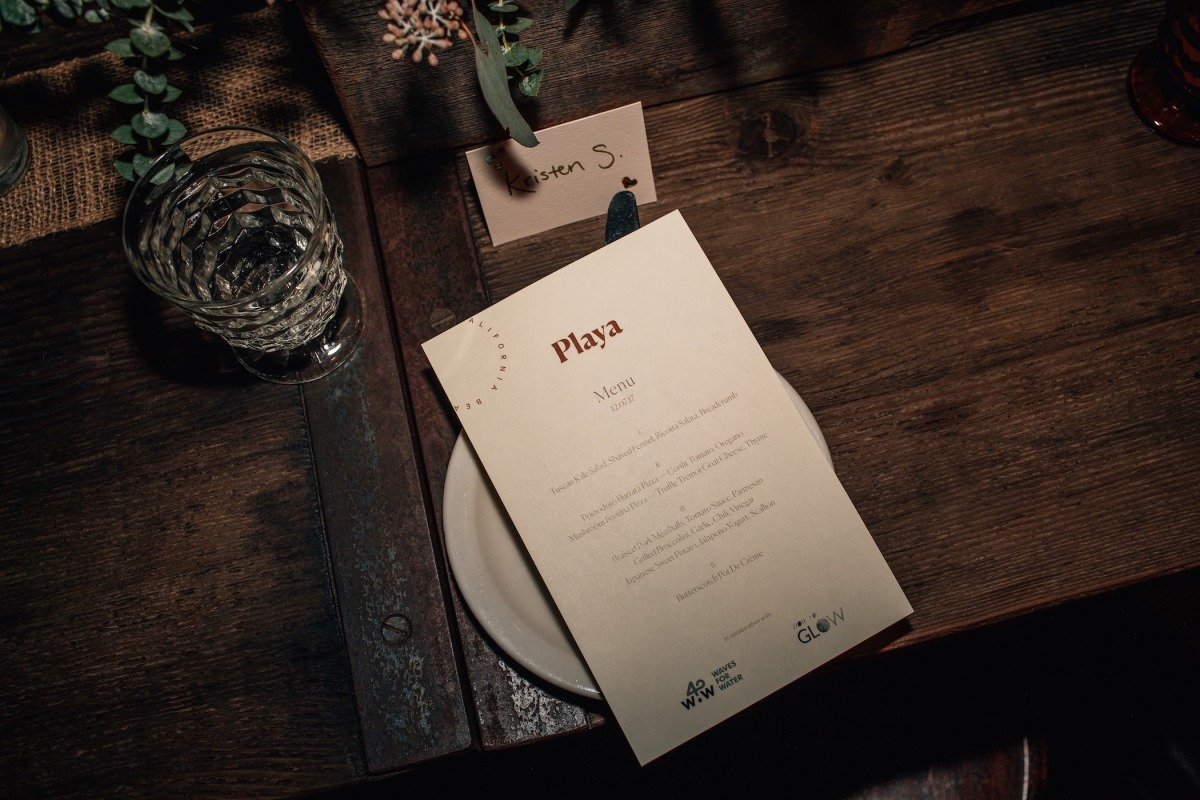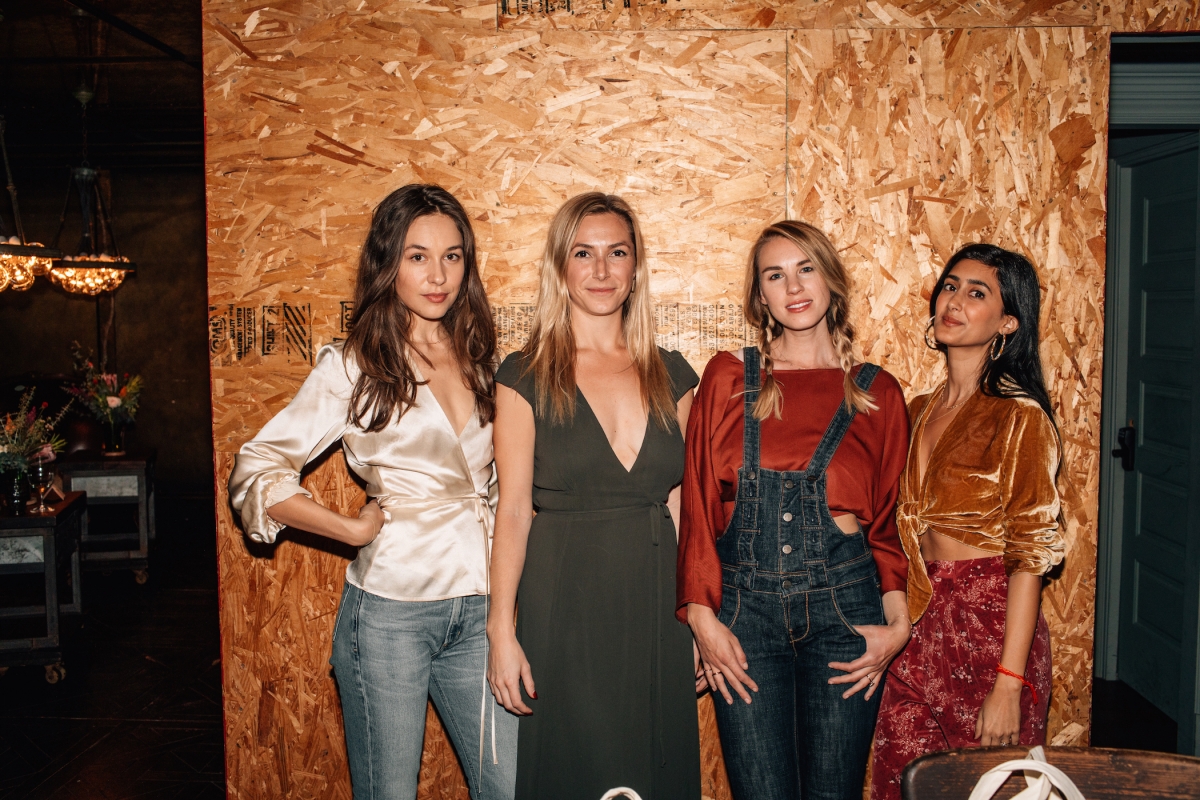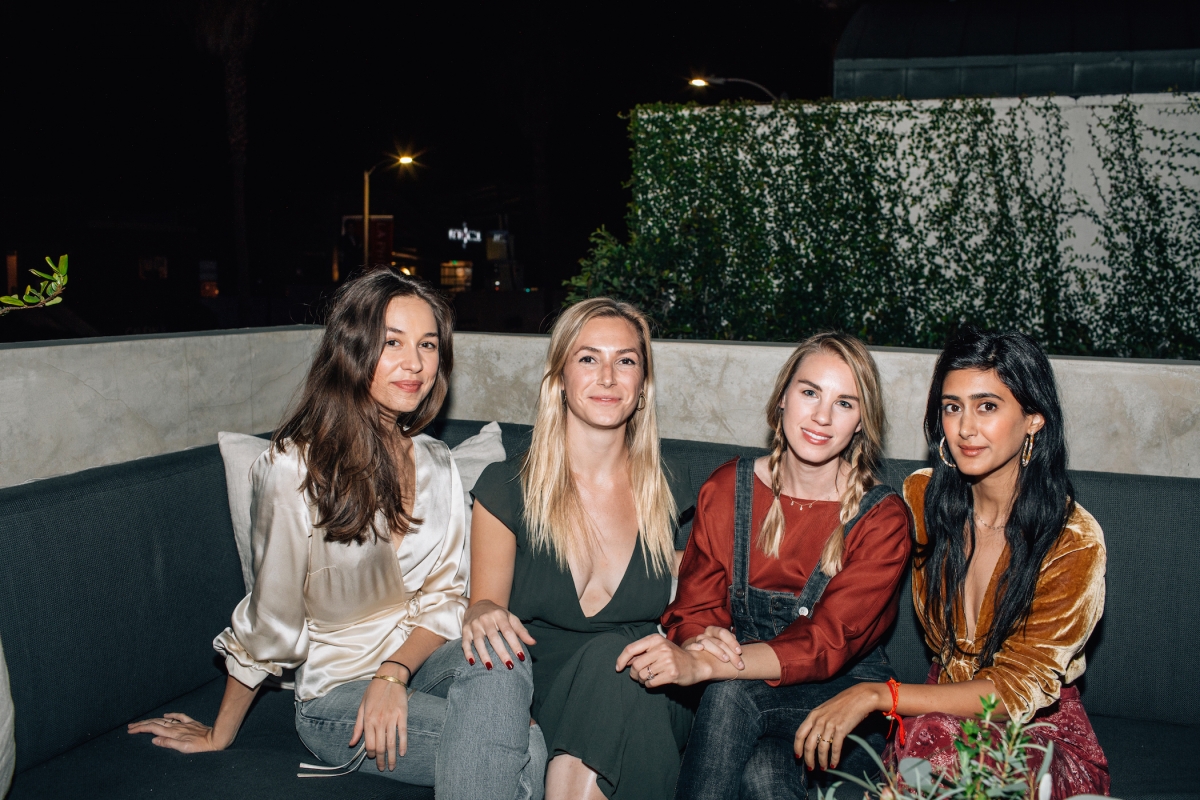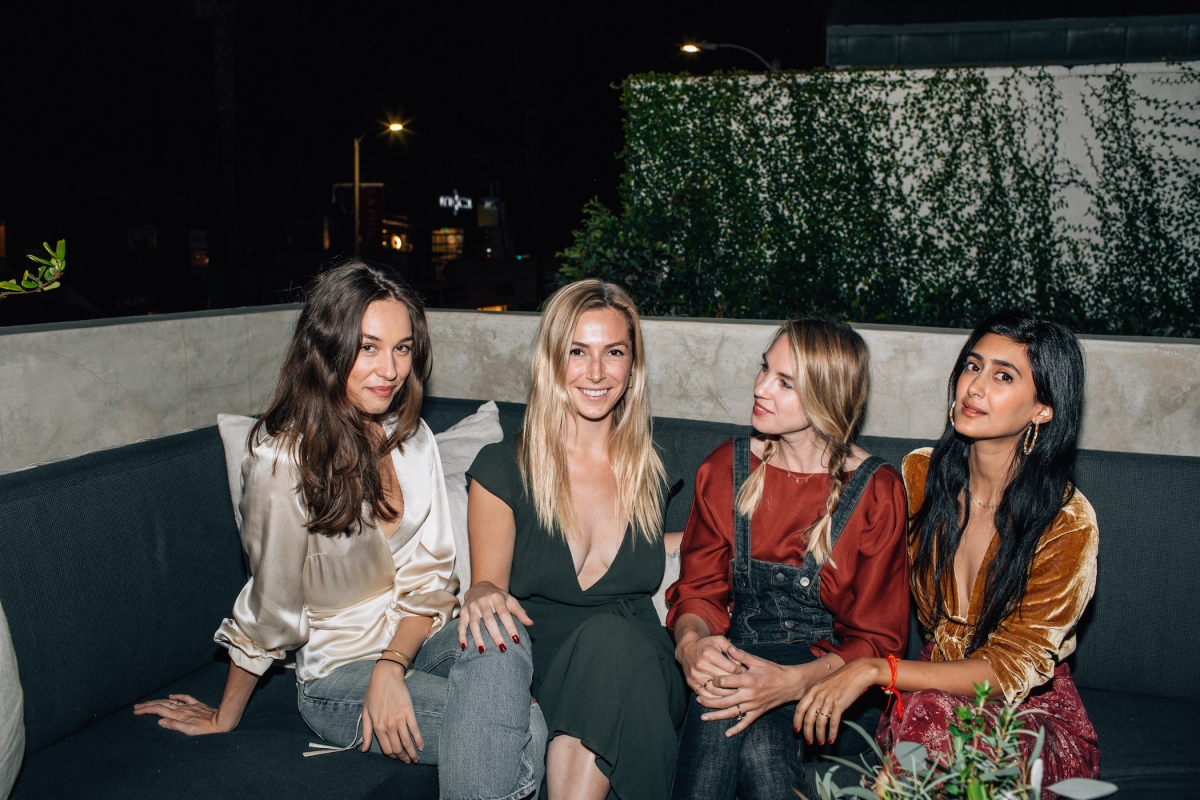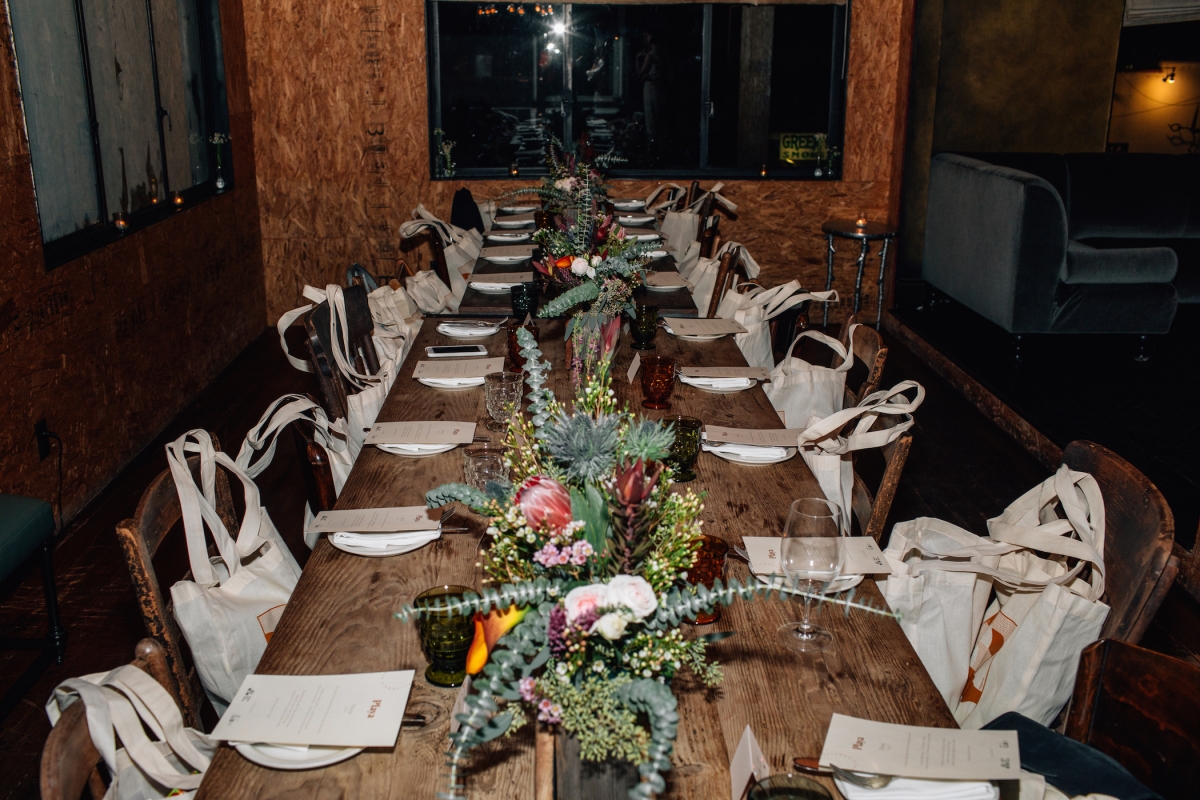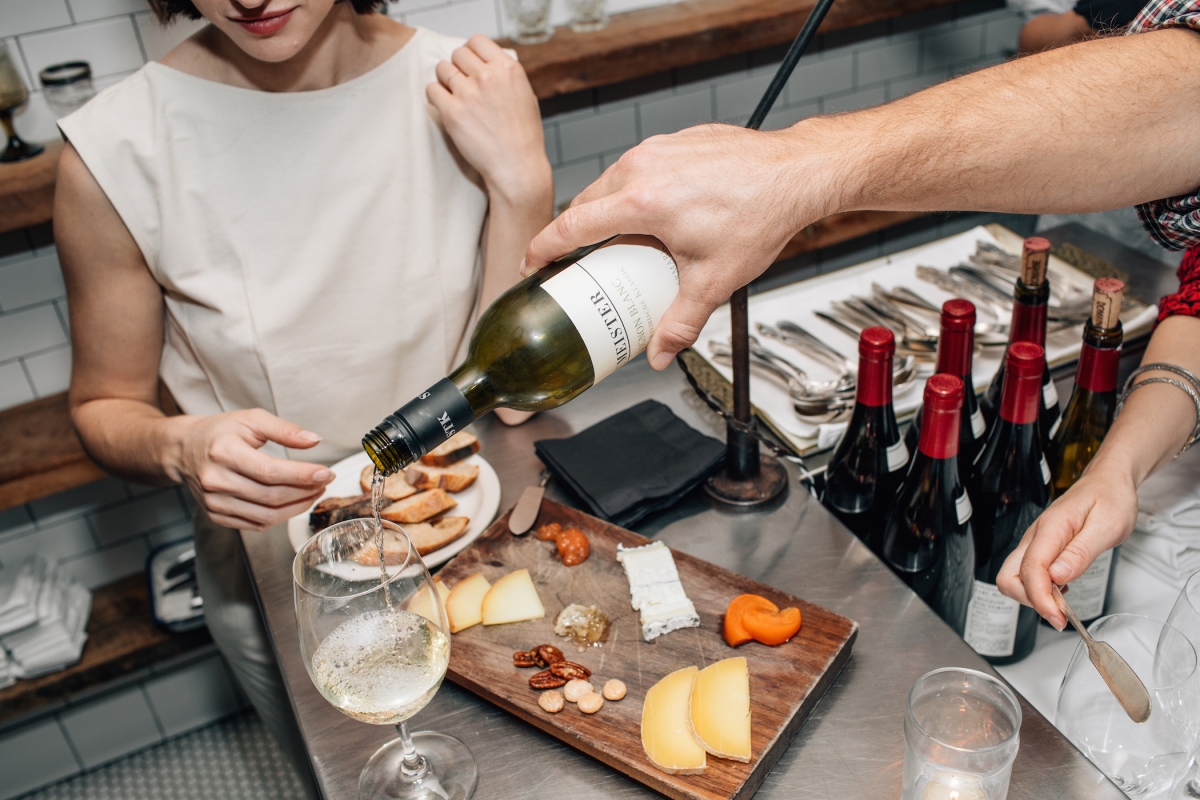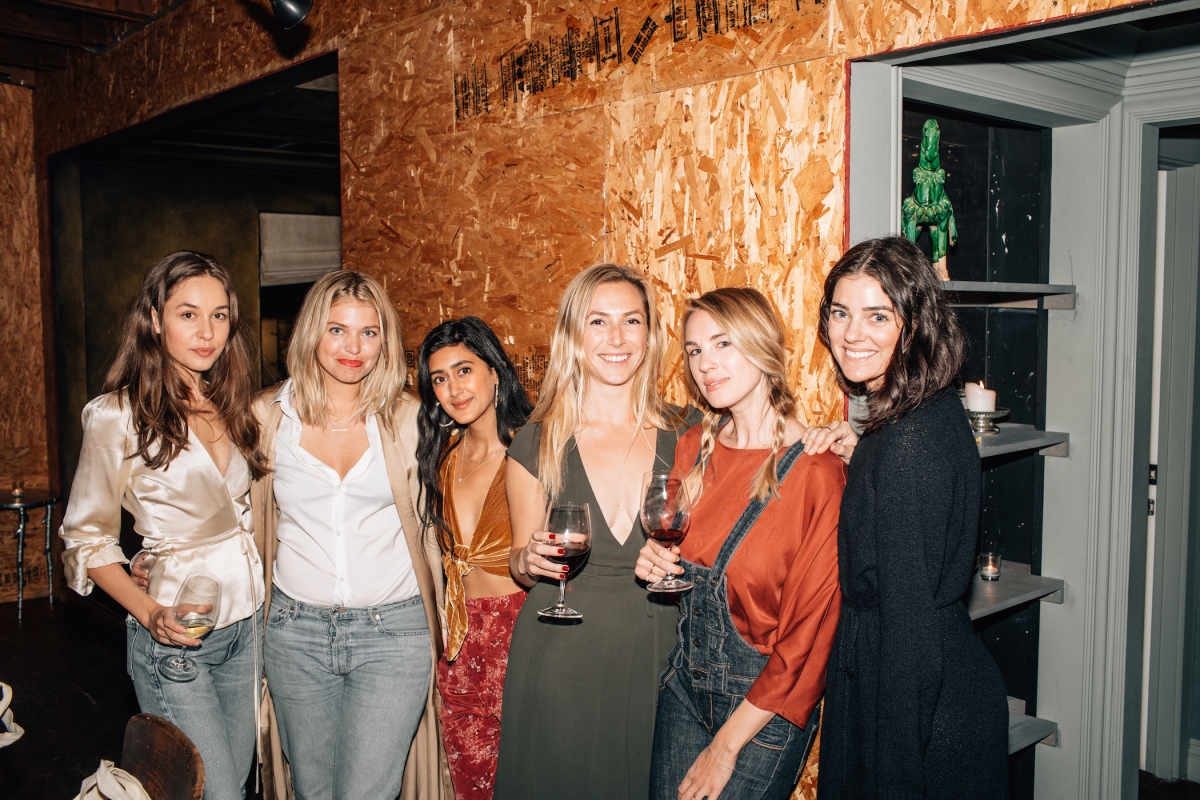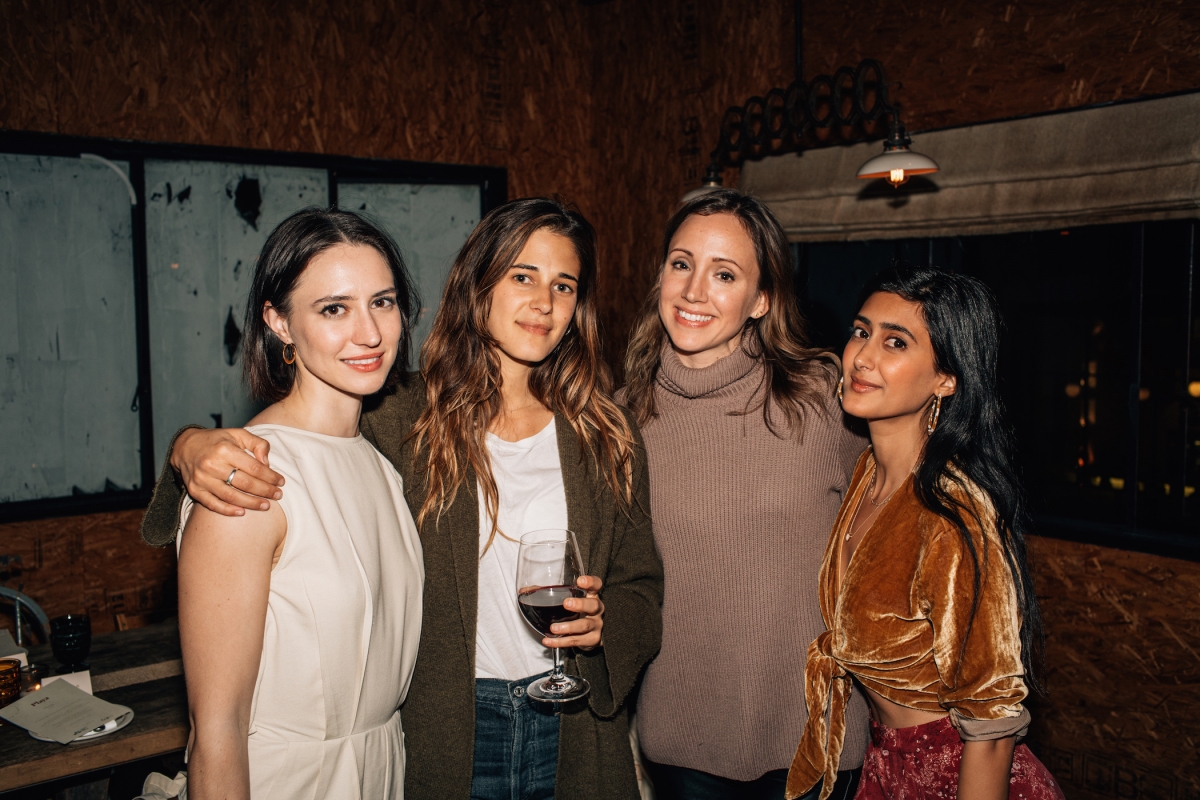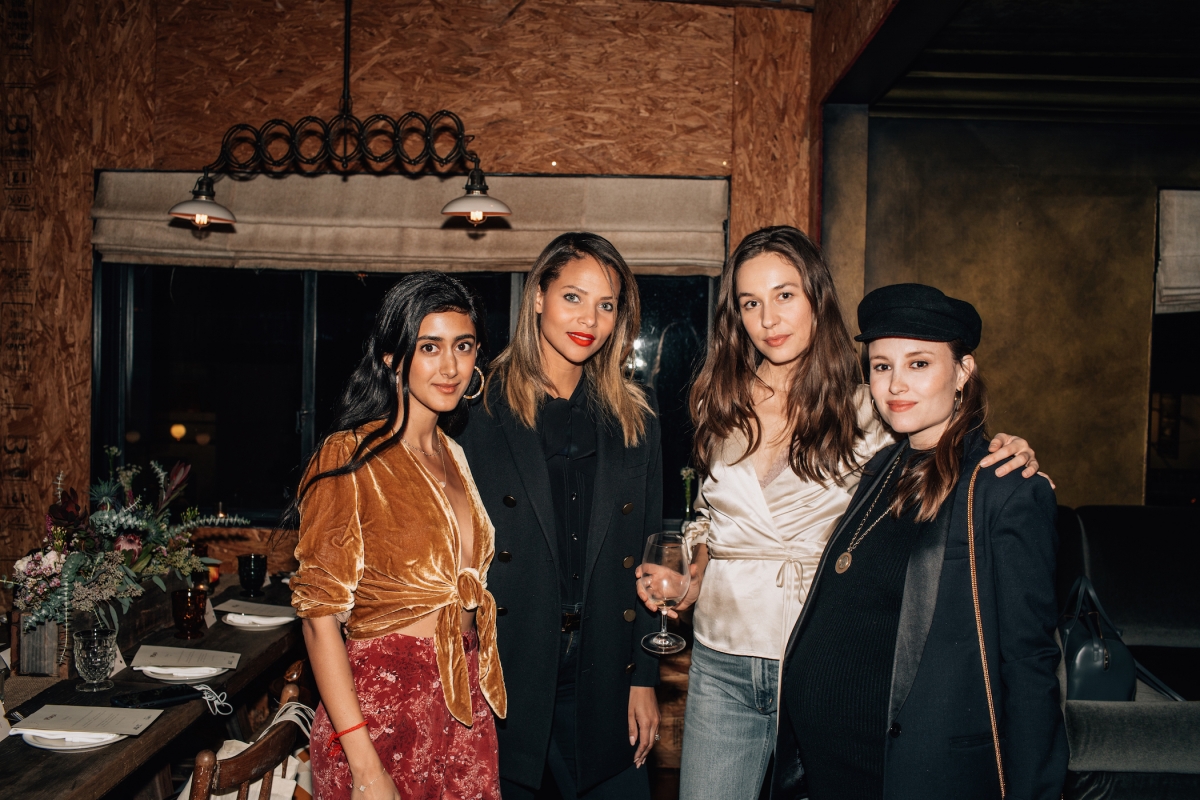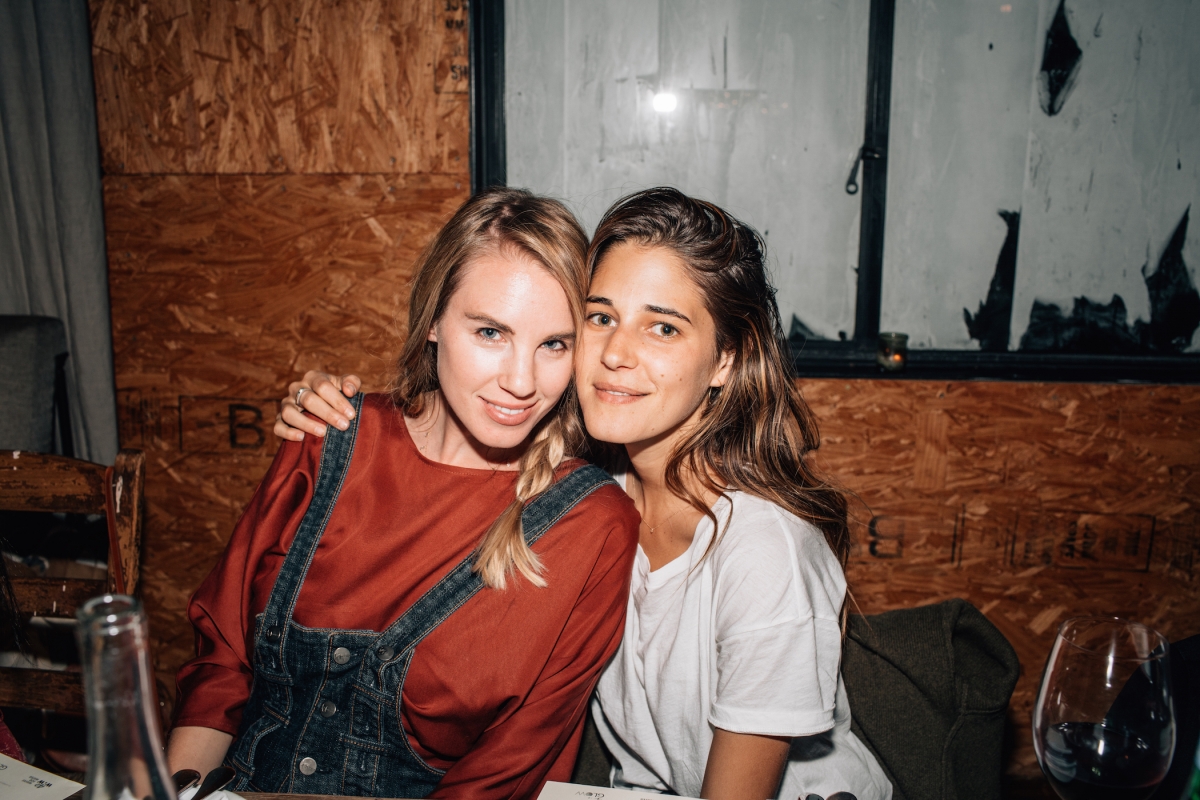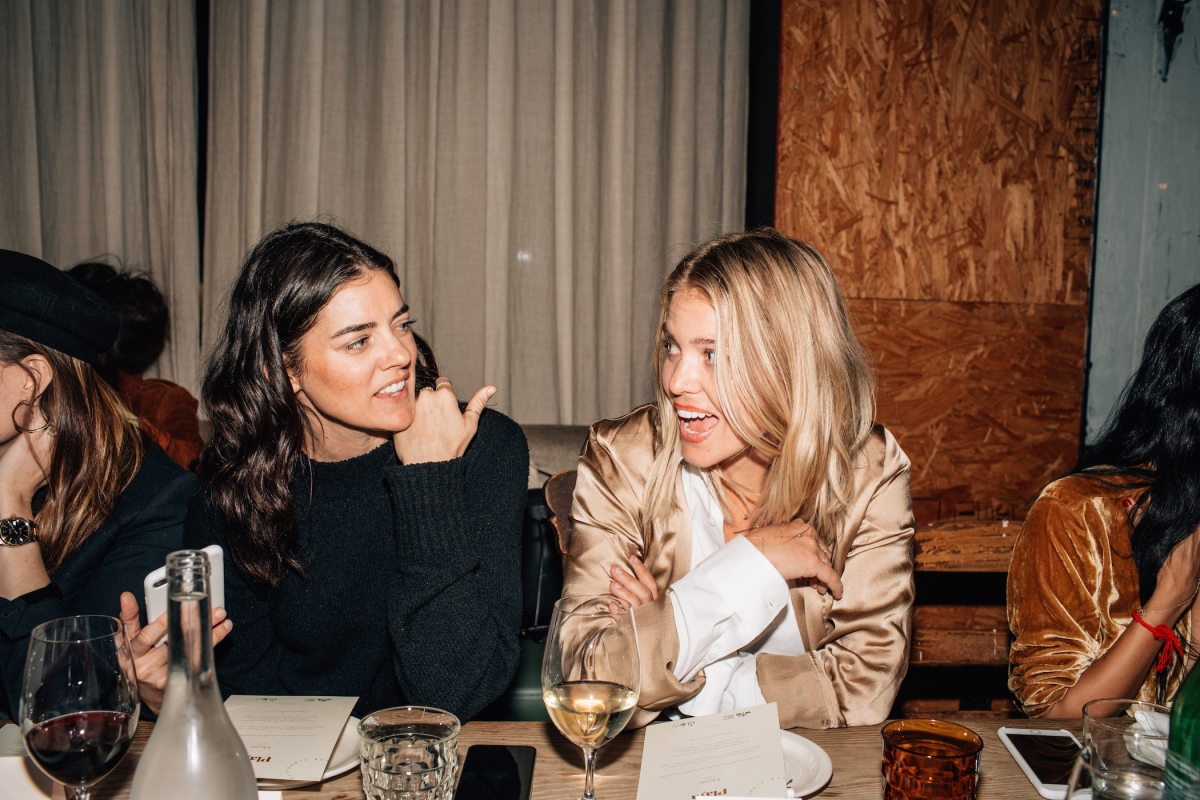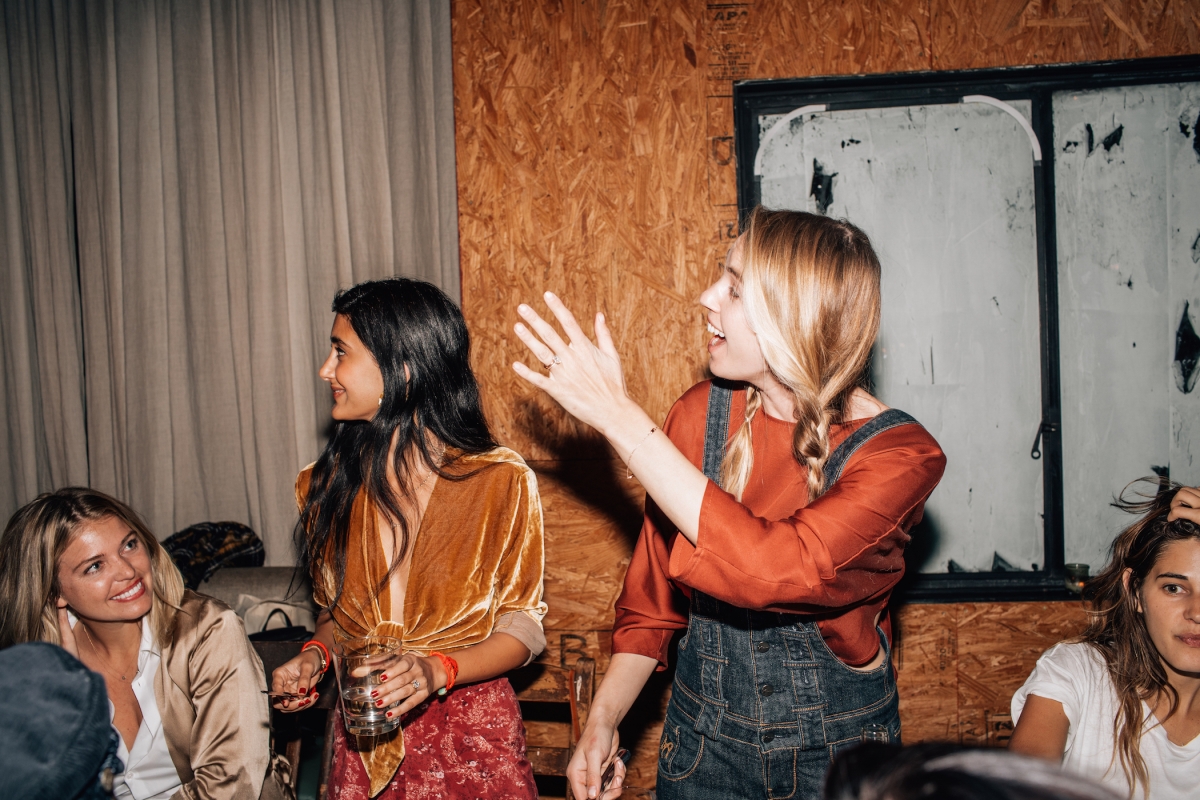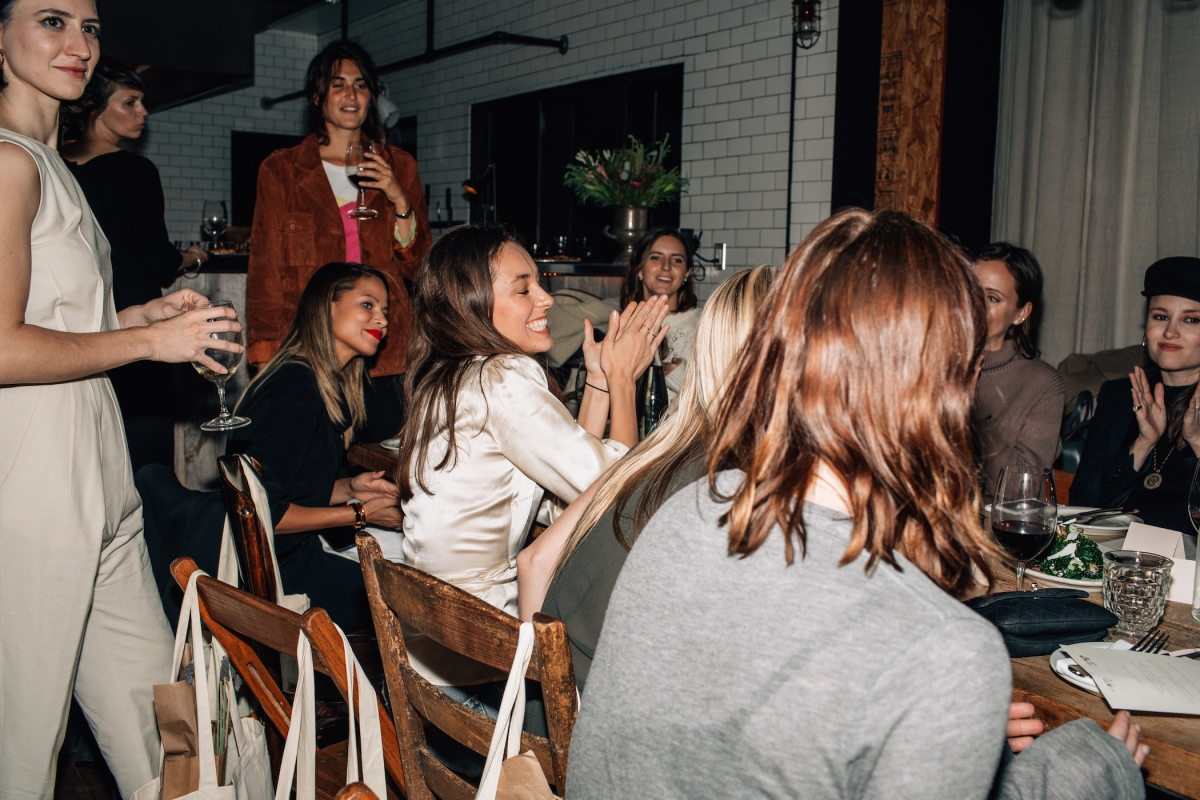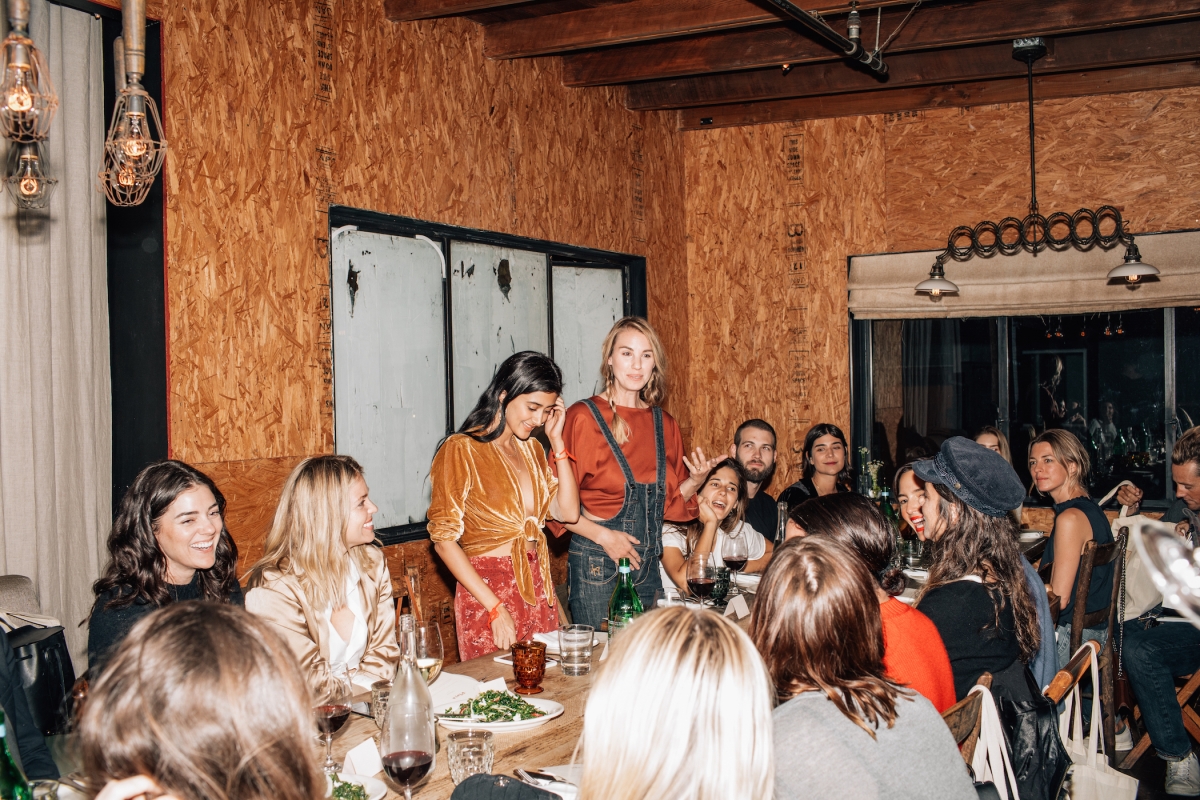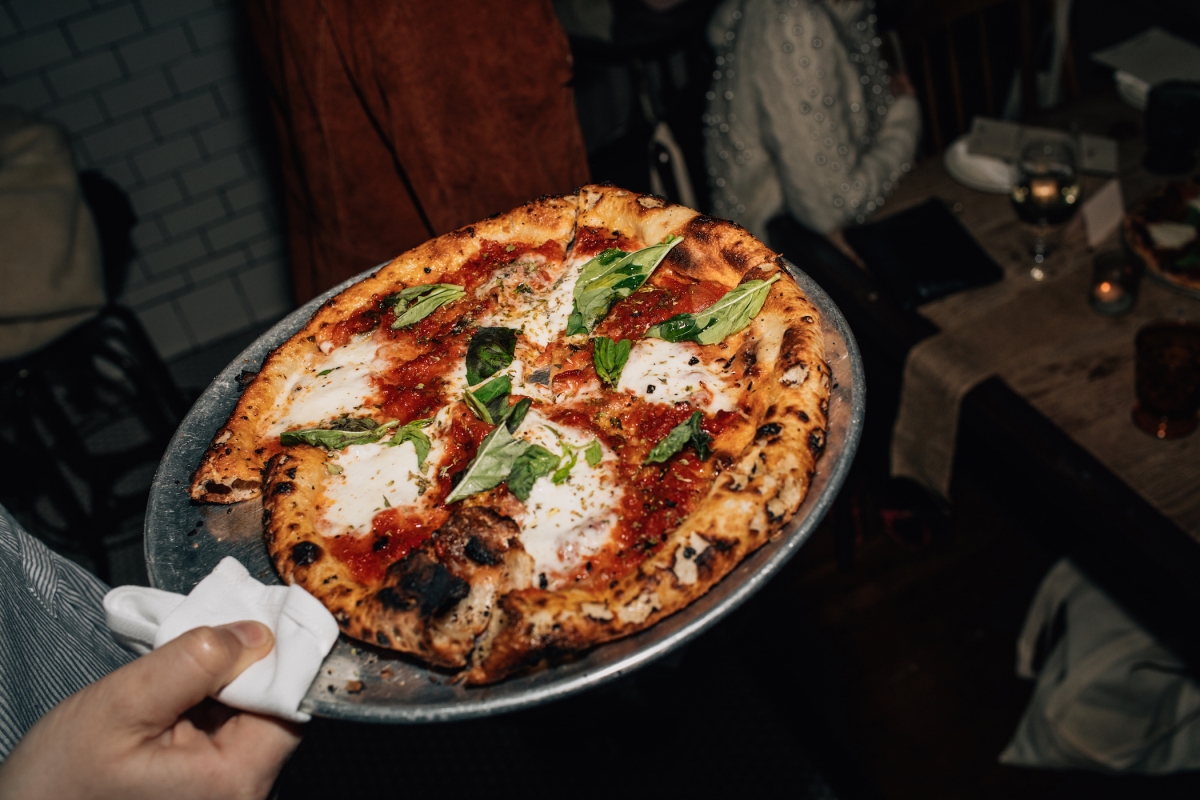 We had the pleasure of hosting a stunning dinner party for one of our absolute favorite hair care brands, Playa Natural Hair Care. We couldn't be more in alignment with Playa's ethos; natural, honest, down to earth and soulful products that ACTUALLY WORK. We couldn't be more grateful to Shelby, the founder for bringing this brand into the world and into our lives!! We both personally use and love Playa products; their shampoo, conditioner, dry shampoo and hair oil are absolute staples!! We are so excited to have finally found natural hair care brand that looks good on the shelf, feels good in our hair, smells amazing, and represents the values we believe in. Needless to say, we were honored when Shelby asked us to host their first official launch event for Playa. We wanted to make the dinner a representation of so much of what we love about the brand itself; infused with laid-back California spirit, effortless and healthy, and we have to say... it was just that. The party took place at the one and only Gjelina on Abbot Kinney, upstairs in their gorgeous private dining room and roof deck. The food, served family-style, was our favorite kind; unfussy, rustic and straight up delicioso! Guests enjoyed a bounty of seasonal vegetables, kale salads, fresh pizzas, meatballs and more. And of course no meal at Gjelina is complete without their famous and insanely scrumptious butterscotch pot de creme for dessert (if you know, you know.) The decor was next level glowy, thanks to the vibiest floral arrangements from our favorite, and quite adorable, local Venice flower boy, The Unlikely Florist, who you might have seen around town in his dope vintage VW van.
The heart and soul of Playa really comes down to the incredible woman behind it, so we wanted to introduce you to our glow girl Shelby. This former NYC fashionista was working for Vogue and decided to moved across the country, following her true calling for beach-side living. We're so happy she ended up here in Venice, California. Read below how this amazing lady gets her glow on.
HOW THEY GLOW QUESTIONNAIRE
NAME:
Shelby Wild
PROFESSION:
Founder of Playa
WHERE DID YOU GROW UP?
Bay St. Louis, Mississippi
WHERE DO YOU LIVE?
Venice, CA
WHEN YOU'RE EATING HEALTHY, WHAT IS A TYPICAL…
BREAKFAST:
Coffee with Coconut Milk, Smoothie with Kale / Banana / Coconut Meat / Moon Juice Vanilla Mushroom Protein Powder
LUNCH:
Kale salad with purple sauerkraut, cilantro, sweet potatoes, avocado, paprika, Braggs liquid aminos (my favorite salad!)
DINNER:
Stir Fry with veggies, cauliflower rice, and tofu
SNACK:
GT's Kombucha, original
WHAT ARE YOUR FAVORITE SPOTS/RESTAURANTS TO EAT HEALTHY?
I love the lettuce wrap tacos from Tocaya, veggie ramen from MTN, kabocha squash and sun chokes from Gjusta, anything from Erewhon
WHAT IS YOUR FAVORITE INDULGENCE?
Long baths with Rose Oil and Epsom Salt, Massages at Tomoko Spa, Halo Top cookie dough ice cream
WHAT ARE YOUR FAVORITE SPOTS/RESTAURANTS TO INDULGE?
Matsuhisa nigiri omakase, Belcampo cheeseburgers, pizza at Pace in Laurel Canyon
WHAT WOULD BE YOUR LAST MEAL ON EARTH?
Bolognese and a bottle of red wine at Marvin
WHAT IS THE BEST DISH YOU COOK/ YOUR FAVORITE RECIPE?
Seared tuna and seaweed salad
WHERE DO YOU GROCERY SHOP?
Erewhon, Farmers Market, I get lettuce and herbs from my garden
TOP 3 ITEMS YOU ALWAYS HAVE IN YOUR KITCHEN?
Kale, Coconut pieces, Kombucha
WHAT IS YOUR FITNESS REGIMEN?
Yoga 3x/week, Pilates 2x/week, Hiking 1x/week - I also try to ride my bike and walk around Venice as much as possible
WHAT IS YOUR SKINCARE ROUTINE?
I have a very simple skincare routine. I scrub my face in the shower daily with Lancer Skin Polish and then after use True Botanicals Treatment Oil as a moisturizer. If I am wearing makeup Ill then put on RMS Un-Coverup in '22', Fat and the Moon Lip&Cheek Stain, and a bit of mascara. At night ill take everything off with the Eve Lom balm and apply more True Botanicals treatment oil. I have also started using whoever eye cream I have lying around.
WHAT ARE YOUR FAVORITE MAKEUP/NATURAL BEAUTY PRODUCTS?
RMS, True Botanicals, Fat and the Moon, Weleda
IF YOU WERE STRANDED ON A DESERT ISLAND, WHAT 3 PRODUCTS WOULD YOU TAKE WITH YOU?
Weleda Rose Deodorant, Jojoba Oil for moisturizer, Supergoop Vitamin C Sunscreen
WHAT PROFESSIONAL BEAUTY/HEALTH/FITNESS/SPIRITUAL GURUS DO YOU SWEAR BY?
ASTROLOGY: Chani Nicholas, Rosine Bramley
YOGA: Kyle Miller, Colleen Saidman
TOP 3 FAVORITE SONGS?
Feels Like Rain: Buddy Guy
She Burns: Foy Vance
Ill Put a Spell On You: Nina Simone
MOST-WATCHED MOVIE?
Moulin Rouge
MOST LIFE-CHANGING BOOK?
This Explains Everything by edge.org / The Lady in the Looking Glass by Virgina Woolf
FAVORITE SHOPS/BOUTIQUES?
Acne, Vince, Cienne NY, Rachel Comey
COOLEST PLACE YOU'VE EVER VISITED?
Rwanda
FAVORITE HOTELS?
Aman (anywhere), Post Ranch Inn
WHAT IS THE BEST GIFT YOU'VE EVER RECEIVED?
My Hermes bathrobe
MOST PROFOUND HEALING EXPERIENCE YOU'VE EVER HAD?
Yoga Teacher Training in 2010
WHO ARE YOUR MOST TRUSTED HEALERS?
Self meditation and long walks, body work by Zumi Vance, lympathic treatments at Ricari Studios by Anna Zahn
DESCRIBE YOUR PERFECT DAY.
A day without email or anything on the calendar- spending time at the beach, going for a swim and then having a long dinner with people that I love.
WHAT IS YOUR MOST VALUABLE GLOW TIP/SECRET?
Buy a Berkey water filter and drink at least 2 liters a day
FAVORITE QUOTE?
To be beautiful means to be yourself. You don't need to be accepted by others. You need to accept yourself. -Thich That Hanh
WHAT ARE YOU GRATEFUL FOR?
My friends and their endless love & support, my beautiful little Venice home, Playa and our incredible team, Olivia Austin
WHAT MAKES YOU GLOW?
Living a healthy but balanced life and trying to live in the moment recognizing my presence, not trying to control any external circumstances.