Polka-Dot Peanut Parade // Vanesa Stutz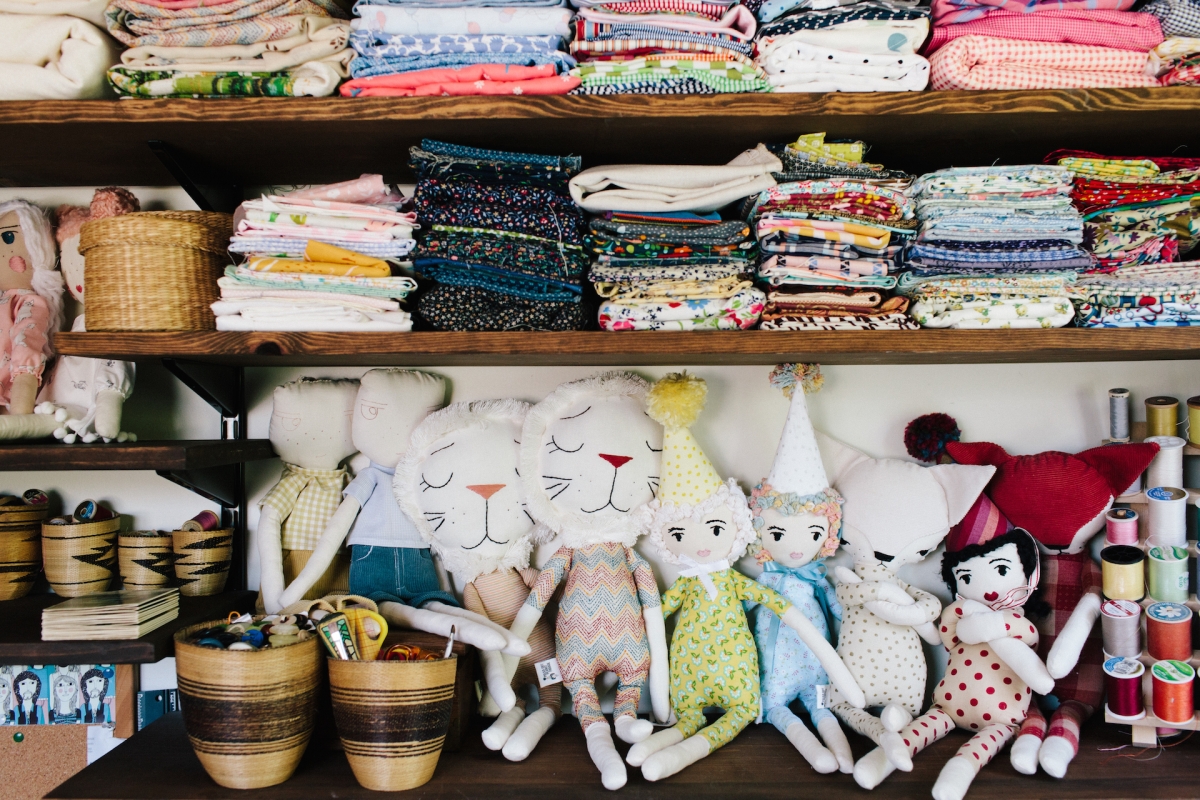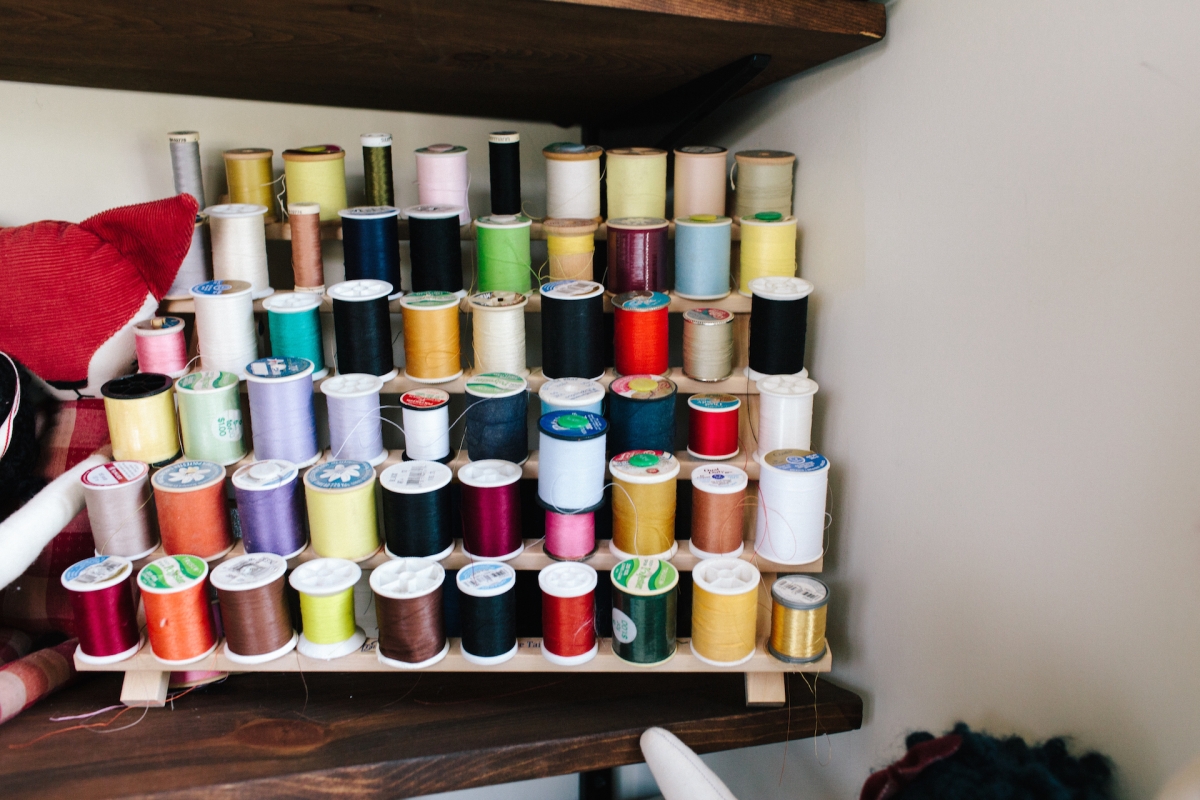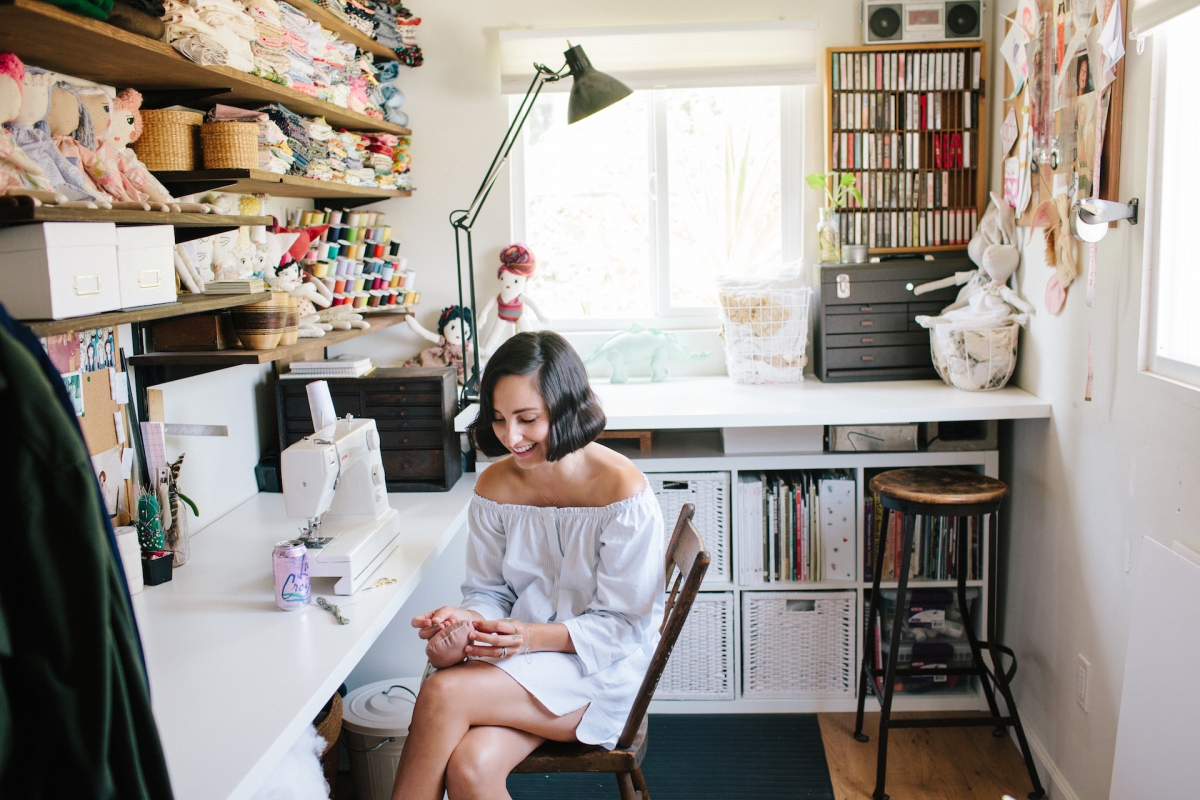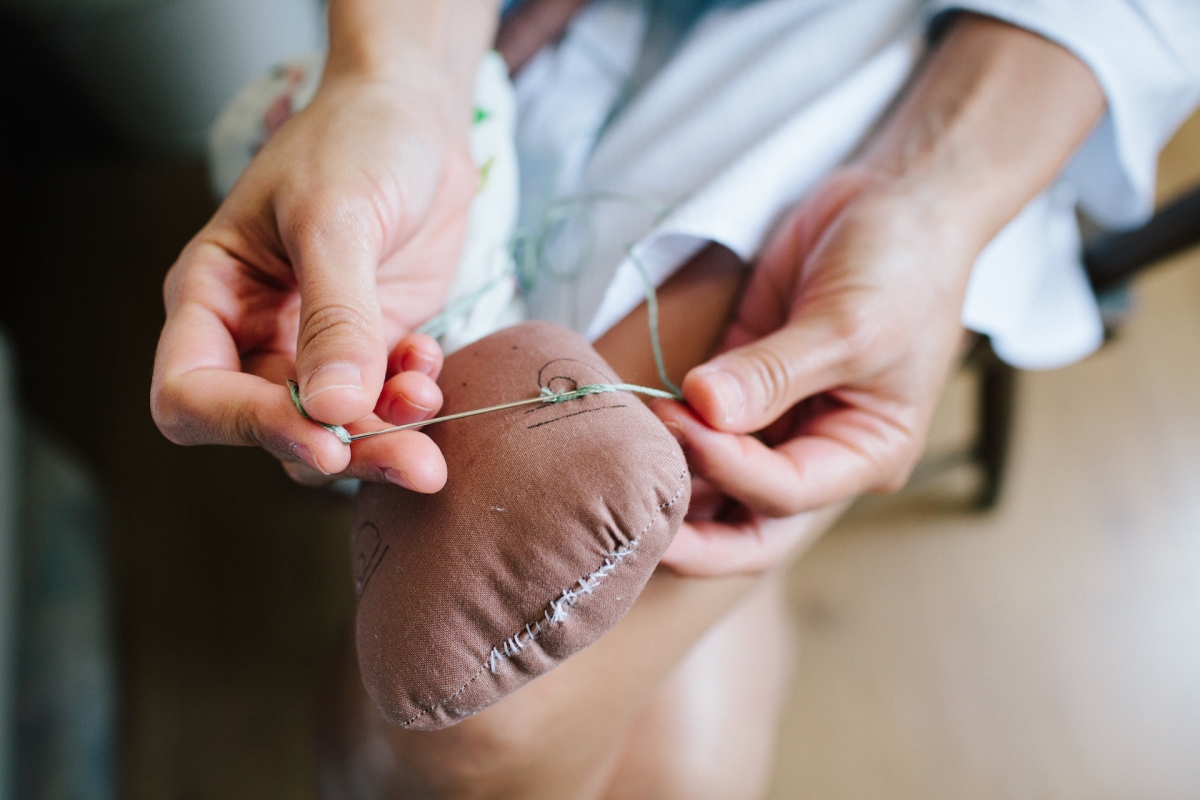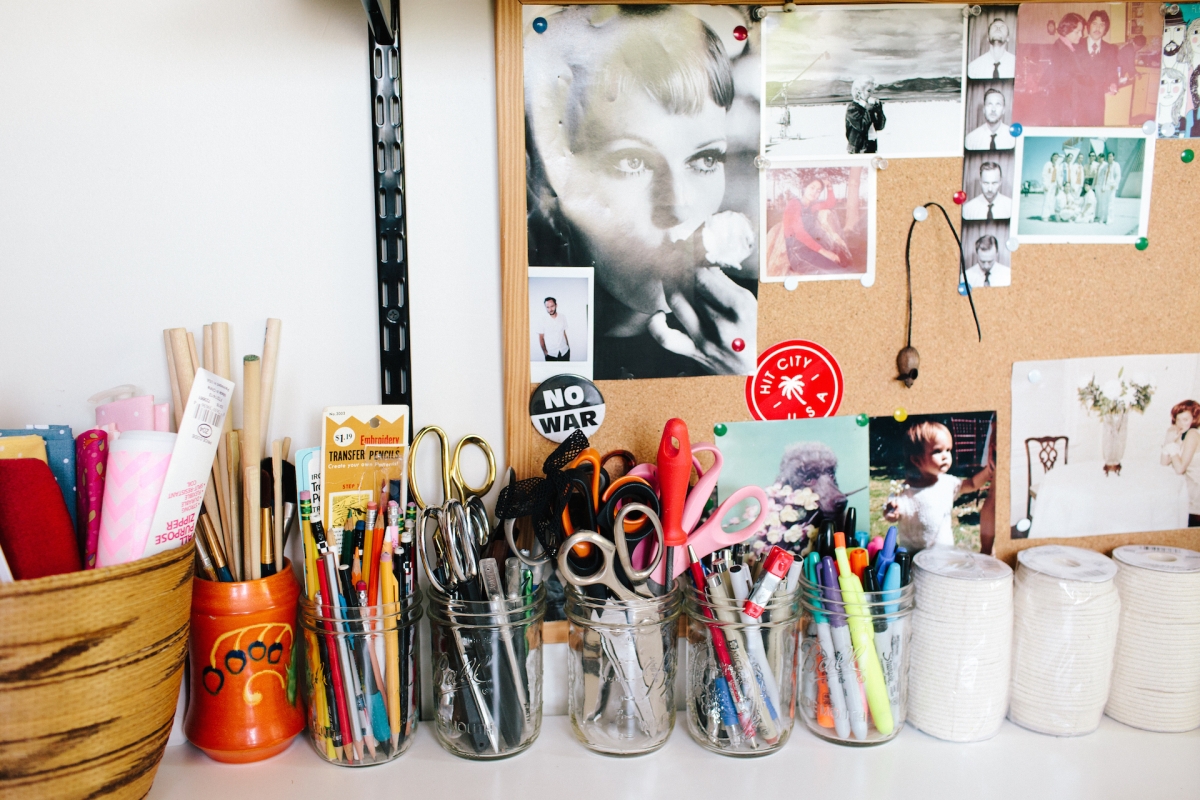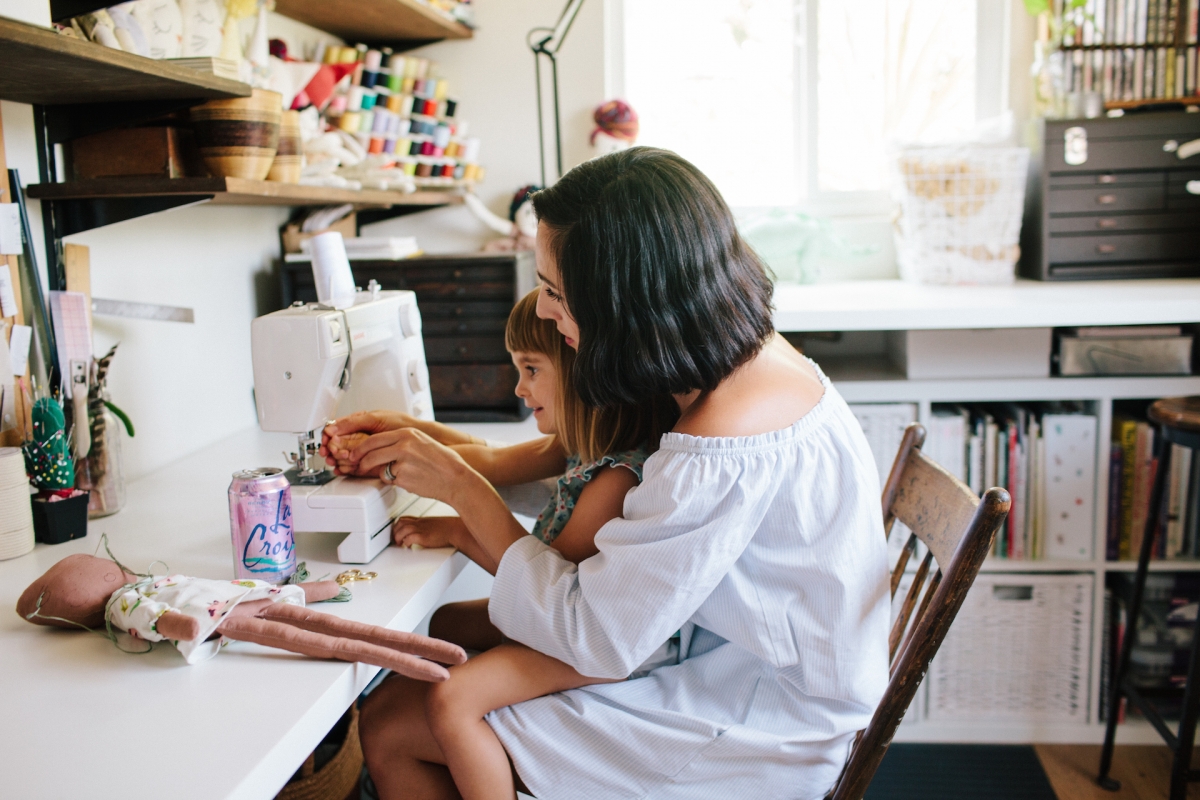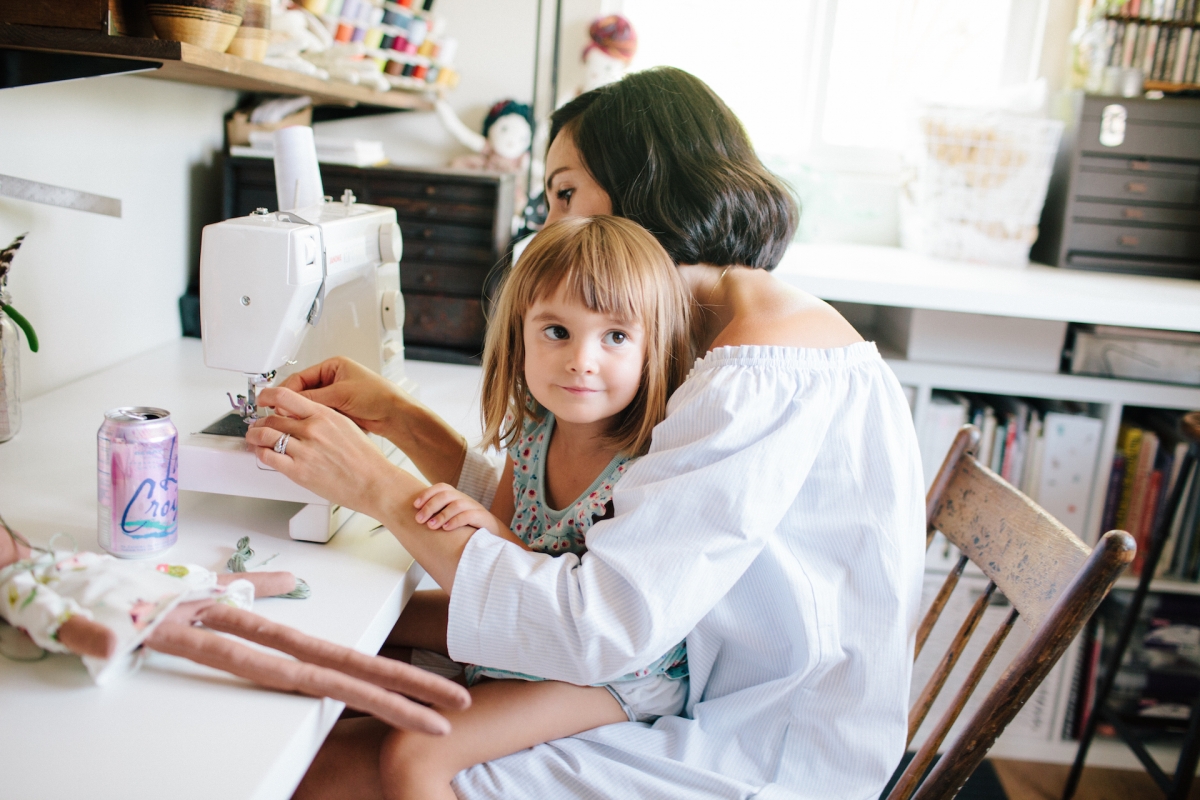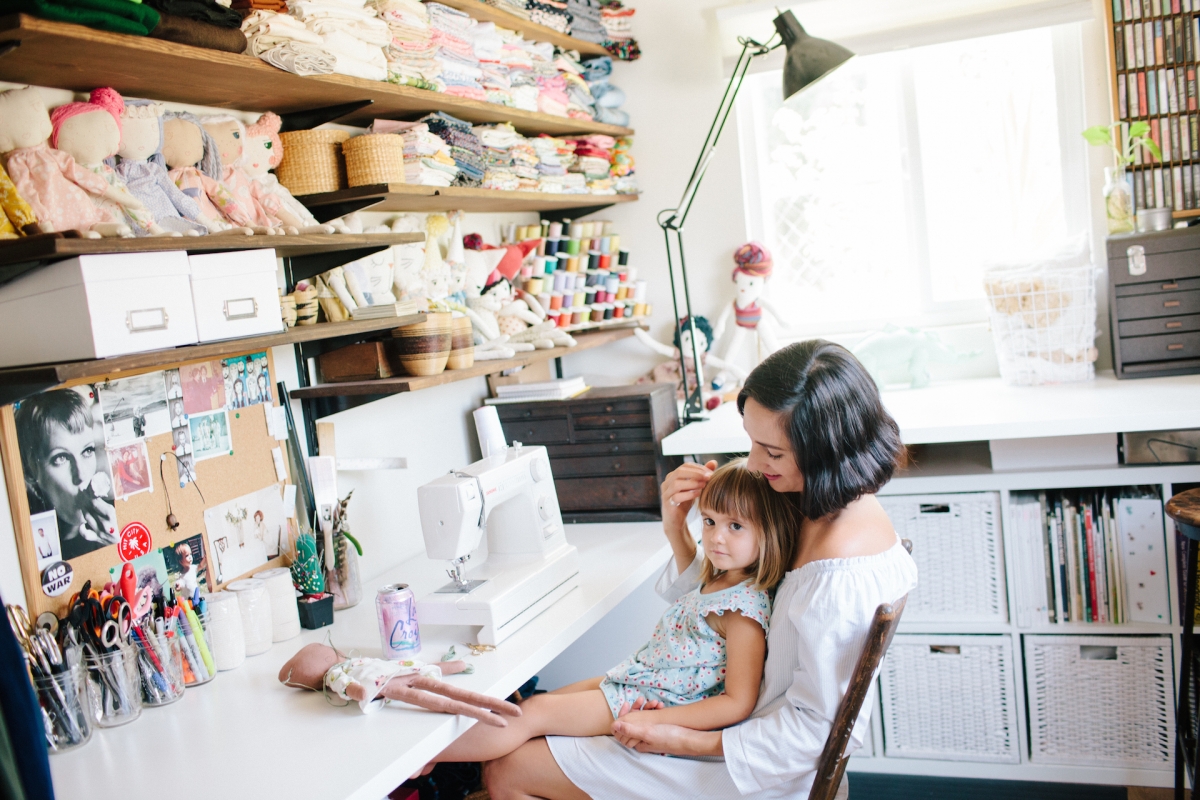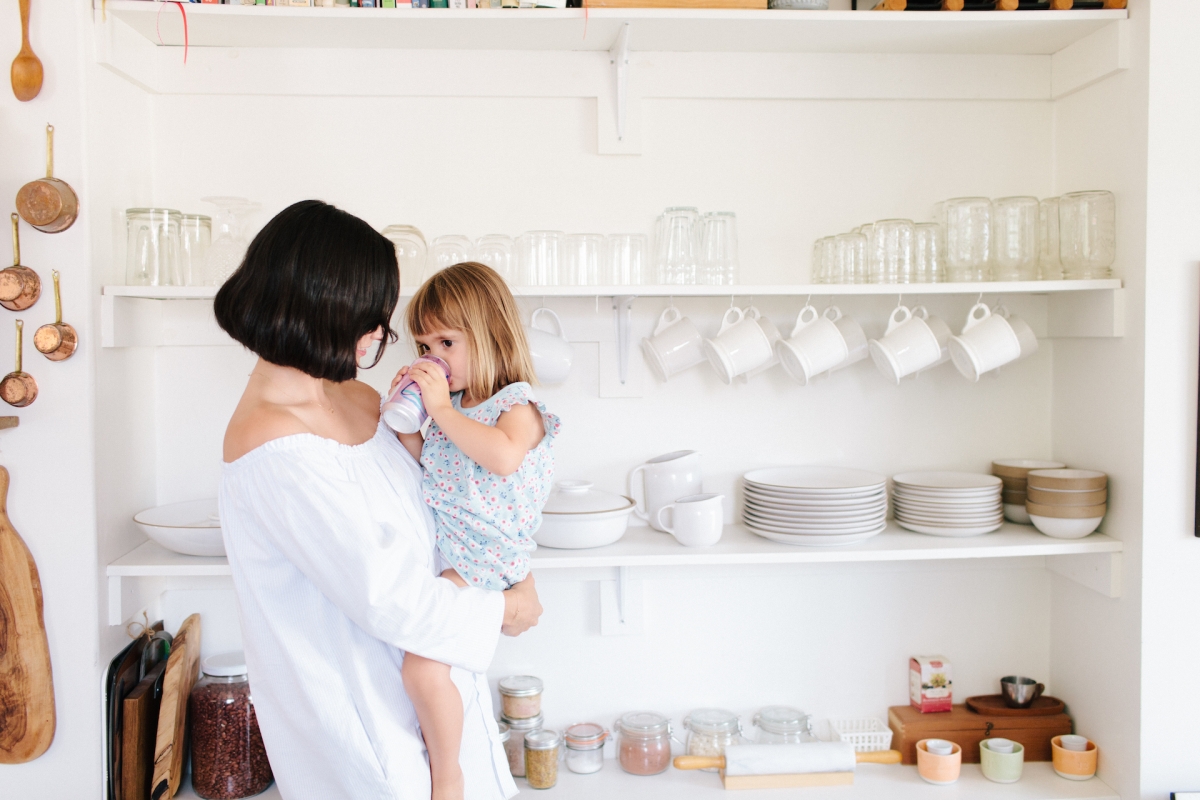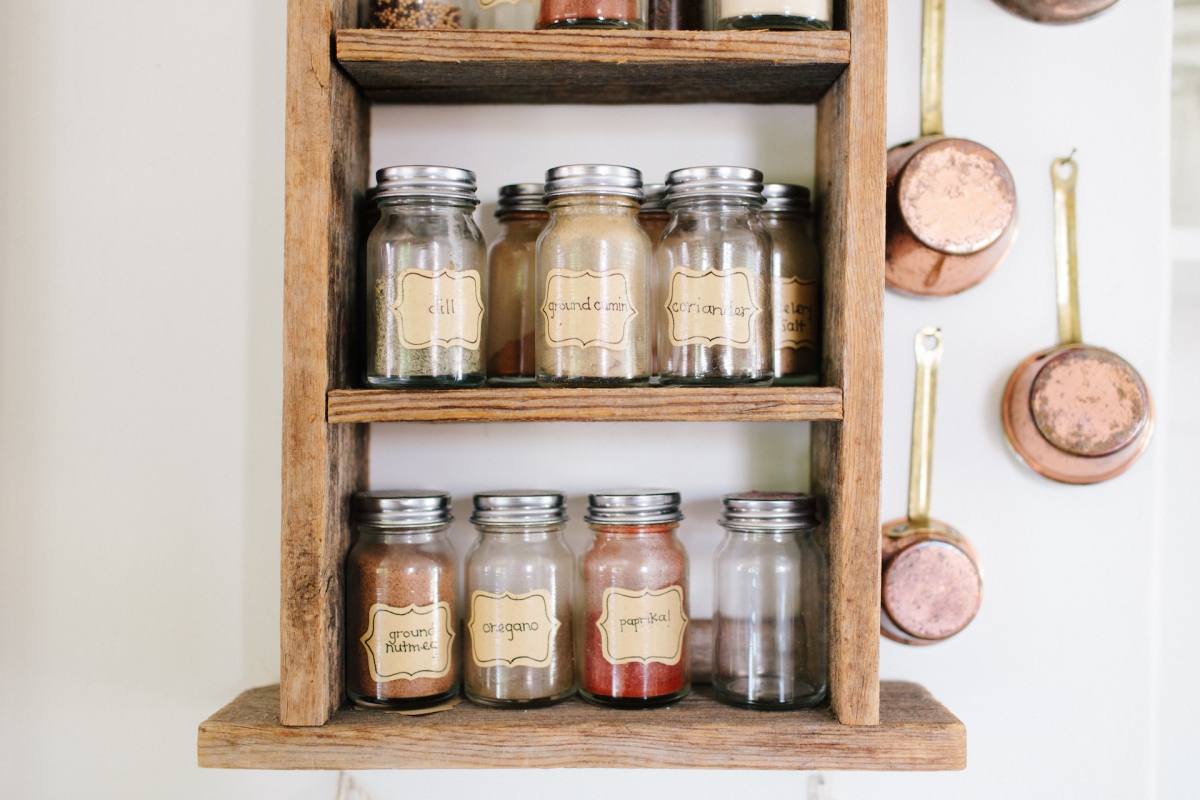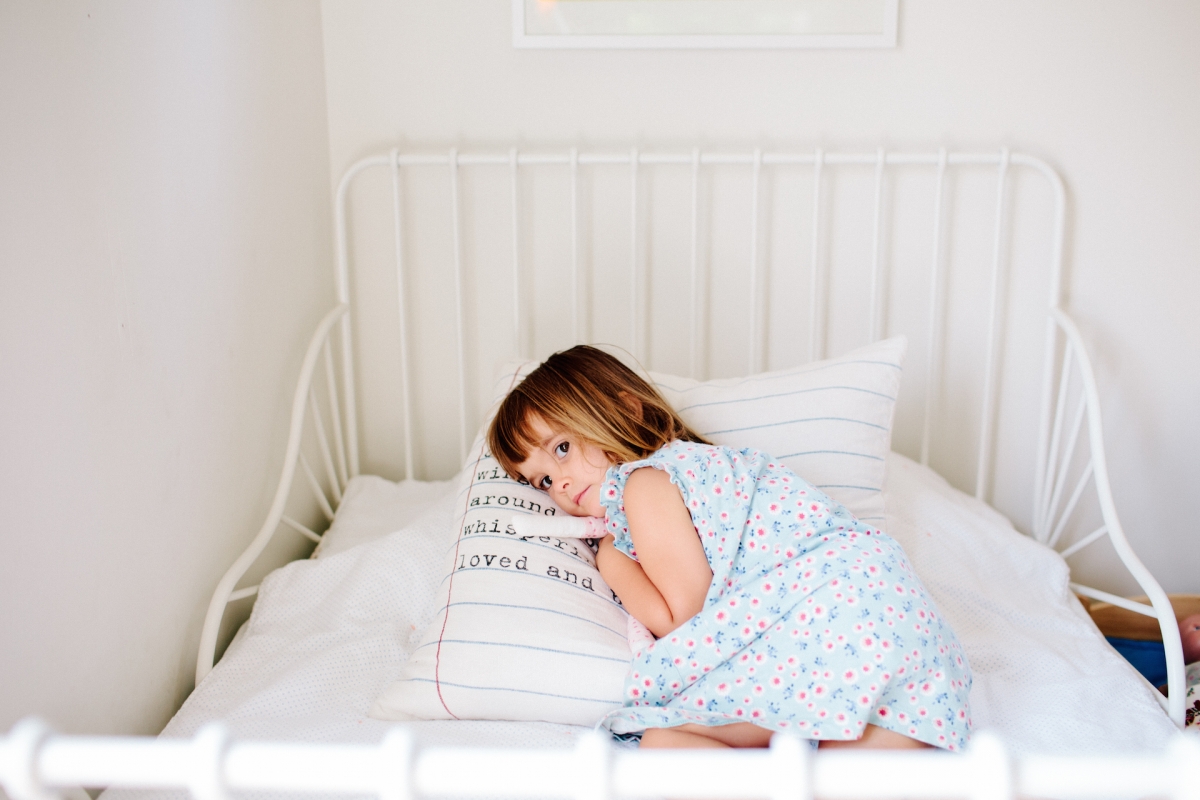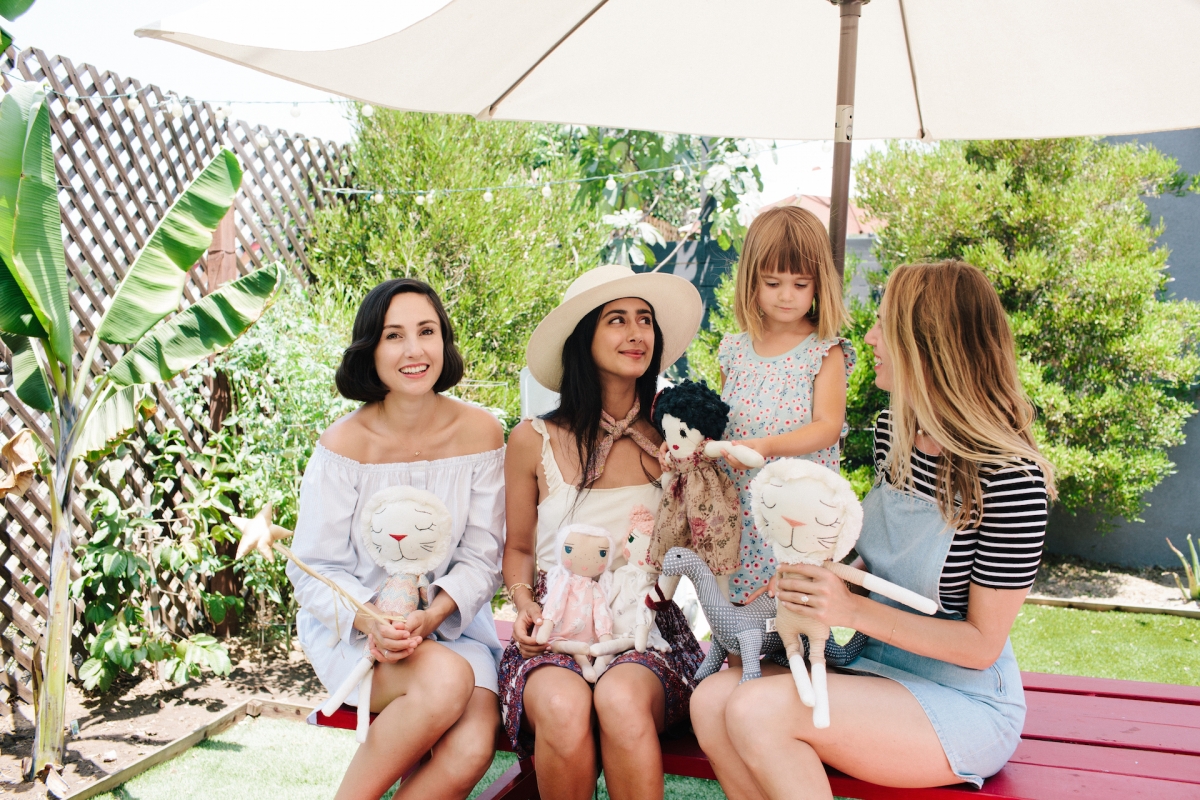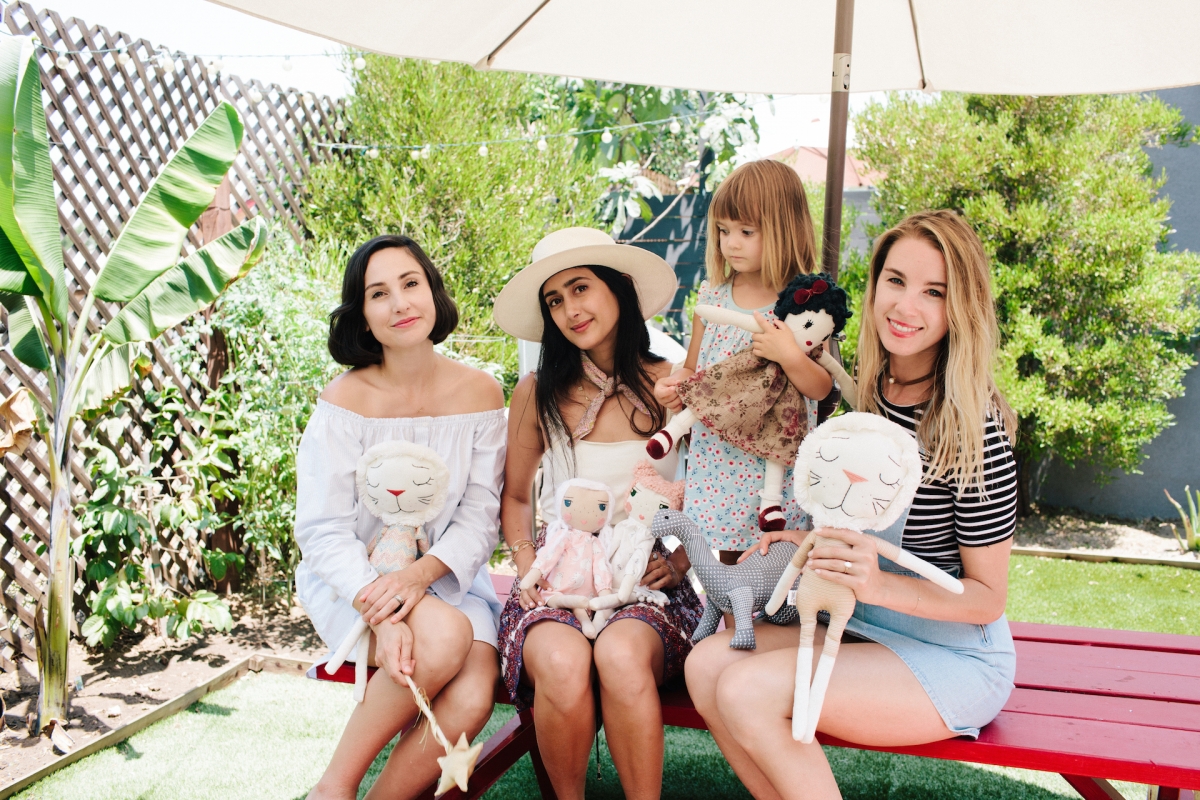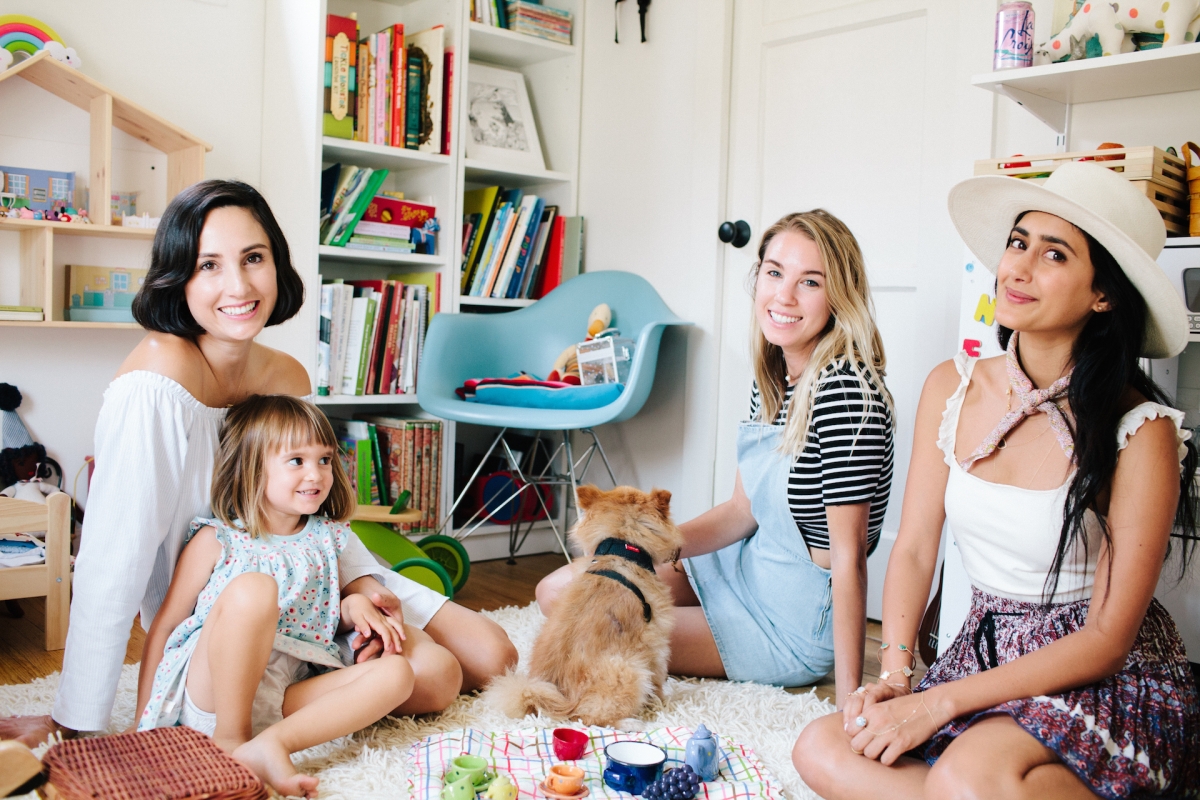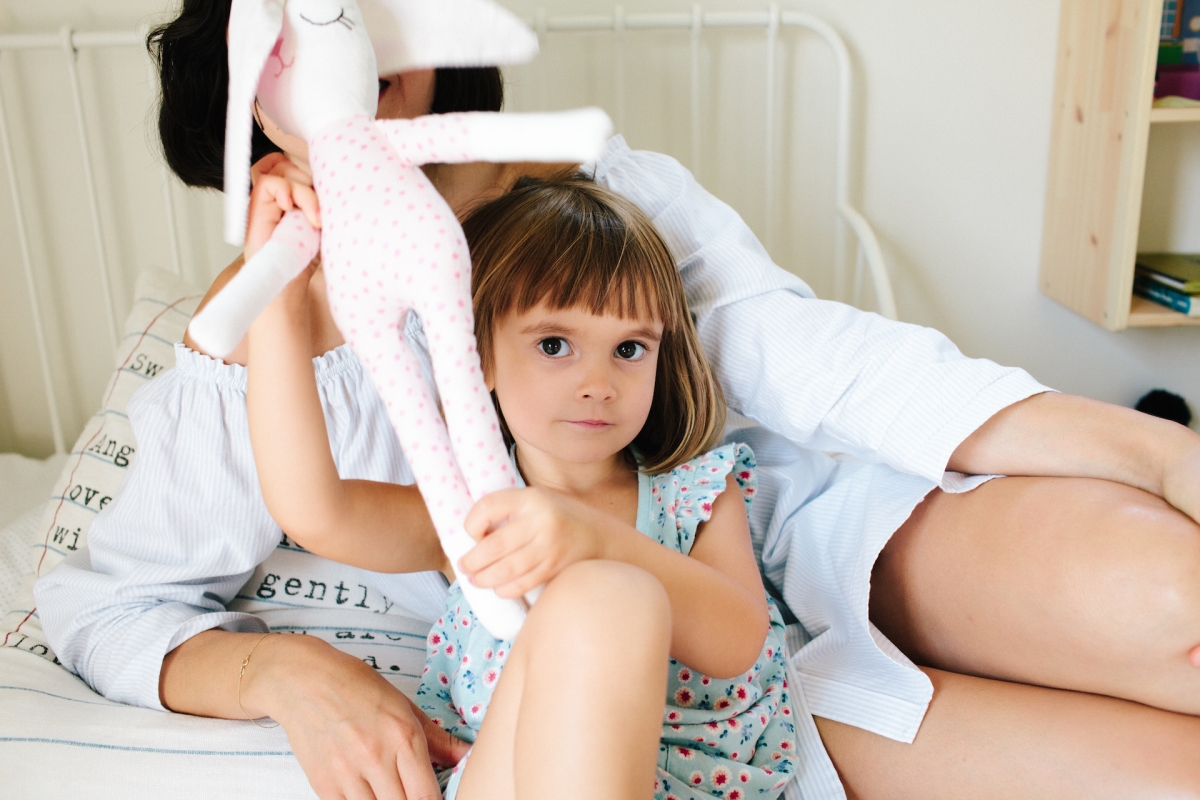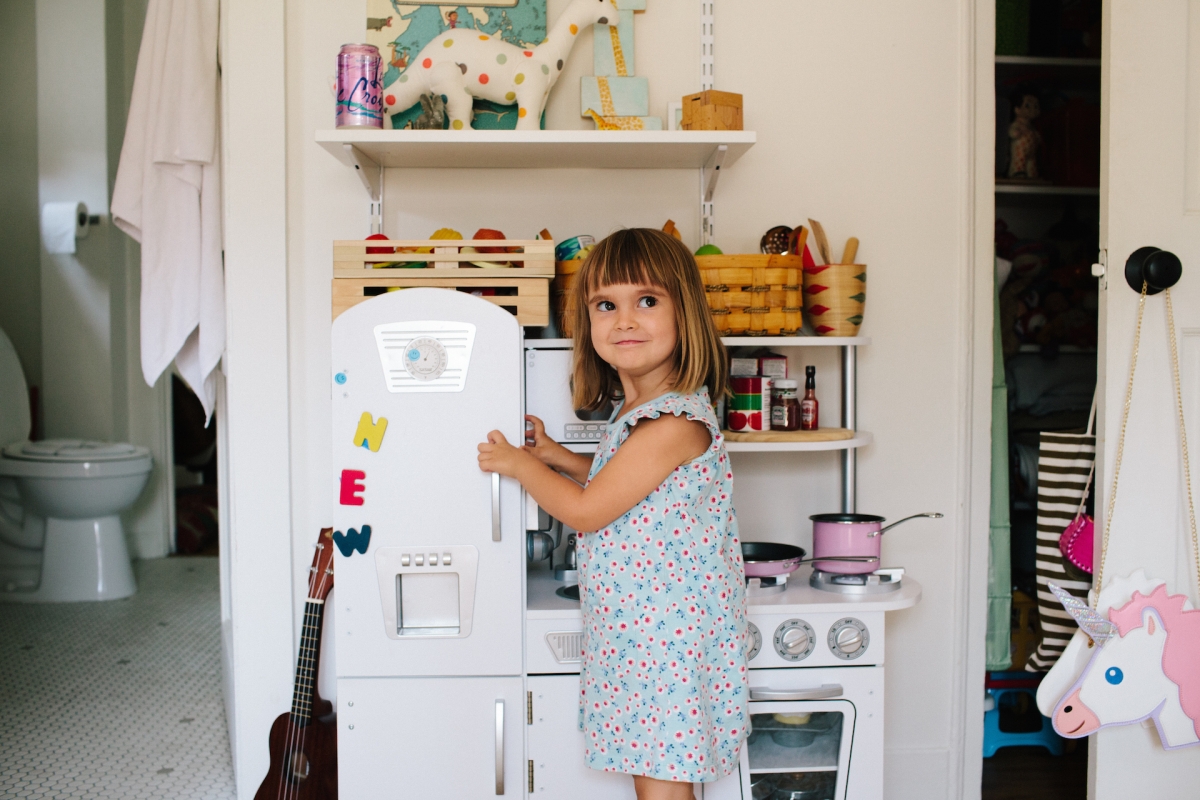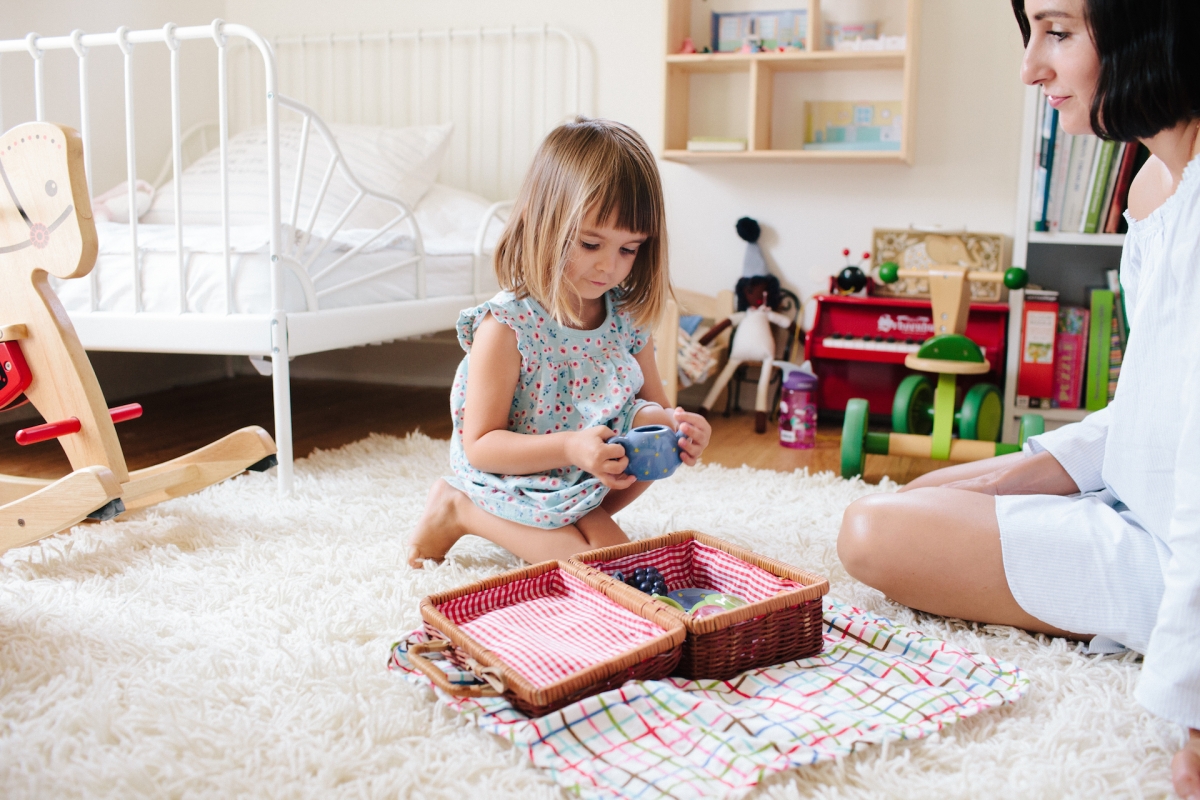 #Glowmama Vanesa Stutz created her whimsical doll company, Polka-Dot Peanut Parade, through the process of rediscovering her childhood passions while navigating motherhood. Since before Vanesa was born, her parents owned and operated a furniture upholstery shop in Fullerton, California. Growing up she was immersed in an environment of heavy duty industrial sewing machines, staple guns and loud compressors every day in work rooms filled with rich textiles, scraps of fabric, foam and stuffing everywhere and she loved it. As a kid, Vanesa's natural inclination was to create dolls out the scraps of fabric she found laying around. At nine years old, her mom gave her a second-hand portable sewing machine and taught her the basics, and the rest is history. She started making dolls for friends and eventually moved on to clothing, and has now found a way to blend the two through Polka Dot Peanut Parade.
"I spent most of my twenties as a touring musician and would design outfits for myself and my artist friends. That led me into the fashion industry. But when I had my daughter in 2013, I decided to leave the corporate culture to spend time with her at home. After making a rag doll for her once, I realized this could be a new creative outlet that combined my interests. One of the things that's most personally exciting about my dolls is creating their outfits. Being raised in LA, as well as actively participating in the local culture, my fashion sense is distinctly Southern Californian. The materials I use to create the dolls' outfits are mostly vintage fabrics I've collected over the past decade, meaning there's local heritage literally stitched into every doll".
We had the total pleasure of spending the afternoon with Vanesa and her too-cute-for-words little girl Dylan, in their Highland Park home. It was really inspiring to see how Vanesa created her own business based around her passions, skills and the ability to have the lifestyle she wants for her and her family. She has built the sweetest little sewing studio in her home where she makes each and every doll, lovingly by hand. Dylan gets to be the lucky recipient and tester of many of these beautiful creations!! Being around this mother-daughter duo will make anyone want to have a little babe!! We truly can't recommend these dolls highly enough. They make the perfect gift for a young one, but they are seriously so gorgeous that you might be tempted to keep it for yourself!!
Polka-Dot Peanut Parade // polkadotpeanutparade.com
HOW THEY GLOW QUESTIONNAIRE
NAME: Vanesa Stutz
NICKNAME: Bani - short for "Banesa", which is what my parents call me.
PROFESSION: Doll Maker
WHERE DID YOU GROW UP? Fullerton, CA
WHERE DO YOU LIVE? Highland park, CA
WHEN YOU'RE EATING HEALTHY, WHAT IS A TYPICAL…
BREAKFAST: Soft boiled egg on toast.
LUNCH: Sandwich made with all the stuff. We call it a "Stutzwich" around here.
DINNER: My husband and I call them "bowls" but basically it's a mix of beans and sautéed veggies over a grain like brown rice or quinoa.
SNACK: Pineapple! 🍍
WHAT ARE YOUR FAVORITE SPOTS/RESTAURANTS TO EAT HEALTHY? Kitchen Mouse and Amara Kitchen in Highland Park
WHAT IS YOUR FAVORITE INDULGENCE? Good old fashioned chocolate chip cookies dipped in milk. I love a soggy cookie!
WHAT ARE YOUR FAVORITE SPOTS/RESTAURANTS TO INDULGE? I loooooove sushi, always omakase — I don't care what you give me, I love it all!
WHAT WOULD BE YOUR LAST MEAL ON EARTH? Sushi! Toro please!
WHAT IS THE BEST DISH YOU COOK/ YOUR FAVORITE RECIPE? Veggie burgers made from scratch and made from any and or all veggies I find in the fridge. Add one egg, walnuts, some brown rice, cumin, salt, pepper, paprika and voila!
WHERE DO YOU GROCERY SHOP? We're a Trader Joe's family but prefer our produce to come from the farmers market or our own garden if possible.
TOP 3 ITEMS YOU ALWAYS HAVE IN YOUR KITCHEN? eggs, avocados, cereal! I love cereal!!
WHAT IS YOUR FITNESS REGIMEN? Having a toddler means I'm up early whether, I need to be or not, which is perfect for early family neighborhood walks before work. We usually try and do at least two miles and if we have time when we get back we will find a cheesy (sometimes not that cheesy) internet video to do together as a family. If these walls had eyes!! 😳
WHAT IS YOUR SKINCARE ROUTINE? (products, facials, etc) I use a simple mild bar soap like unscented Dr. Bronners to cleanse my face. Then I use First Aid Beauty Ultra Repair Cream to moisturize and that's all folks.
WHAT IS YOUR FAVORITE MAKEUP/NATURAL BEAUTY PRODUCTS? First Aide beauty's Ultra Repair Cream! This product not only makes me feel like I don't need concealer anymore but also is responsible for clearing my daughters infant eczema. It's the simplest most effective product I have ever used. Don't know what I'll do if they ever discontinue it.
IF YOU WERE STRANDED ON A DESERT ISLAND, WHAT 3 PRODUCTS WOULD YOU TAKE WITH YOU? 1. First Aide beauty's Ultra Repair Cream! 2. Pawpaw ointment 3. Le Volume De Chanel mascara
WHAT PROFESSIONAL BEAUTY GURUS DO YOU SWEAR BY? I am so fortunate to have the beautiful Mara Roszak as a best friend and hairstylist. She is magical.
TOP 3 FAVORITE SONGS? 1. Arthur Russell - "A Little Lost" 2. JJ Cale - "Cherry" 3. Leonard Cohen - "True Love Leaves No Traces"
MOST-WATCHED MOVIE? The Wizard of OZ by a long shot! It was my favorite as a child (still might be) and is now my daughter Dylan's favorite. She makes me tell her the story from start to finish with songs included at least two times a day!
FAVORITE BOOK? Probably will always be "East of Eden" by John Steinbeck
FAVORITE SHOPS/BOUTIQUES? I'm a big vintage shopper and Squaresville in Los Feliz is a shop of treasures. I'm loving everything that comes from Bliss & Mischief. And I'm obsessed with Marais shoes! Gimme all the beautiful colors!
COOLEST PLACE YOU'VE EVER VISITED? Austria. The Alps made for an unbeatable backdrop and I kissed a milk chocolate colored cow whose name I never got.
WHAT IS THE BEST GIFT YOU'VE EVER RECEIVED? On our first Christmas together when we were dating, my husband and I decided to make each other gifts. He made me a beautiful walnut lamp. I still have it and love it so much. It is so well made and he clearly put so much love and care into making it. (I made him a mix CD.)
WHAT IS YOUR MOST VALUABLE GLOW TIP/SECRET?? Sleep.
FAVORITE QUOTE? "Don't worry, be happy" - Bobby McFerrin
WHAT ARE YOU GRATEFUL FOR? My family and friends are everything to me.
WHAT MAKES YOU GLOW? All of the above.
Photography by: Emily Knecht