GLOWY Netflix Snacking // KETTLE CHIPS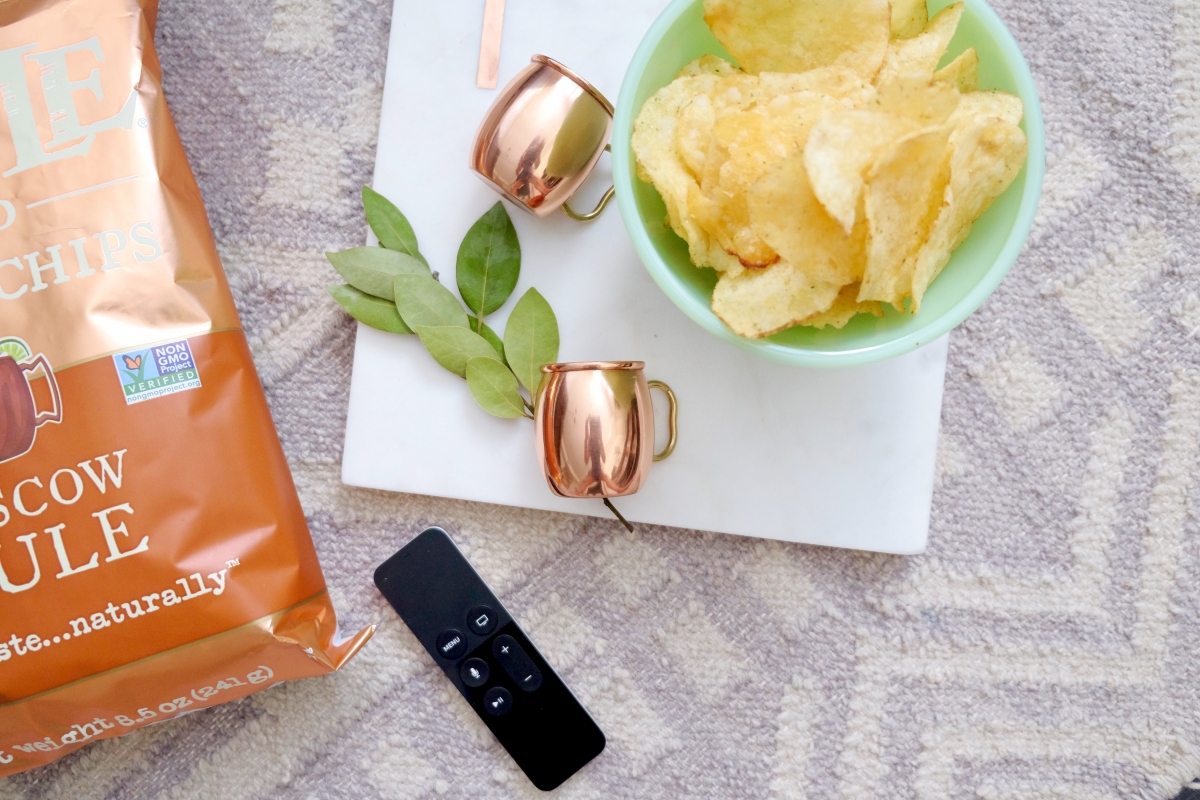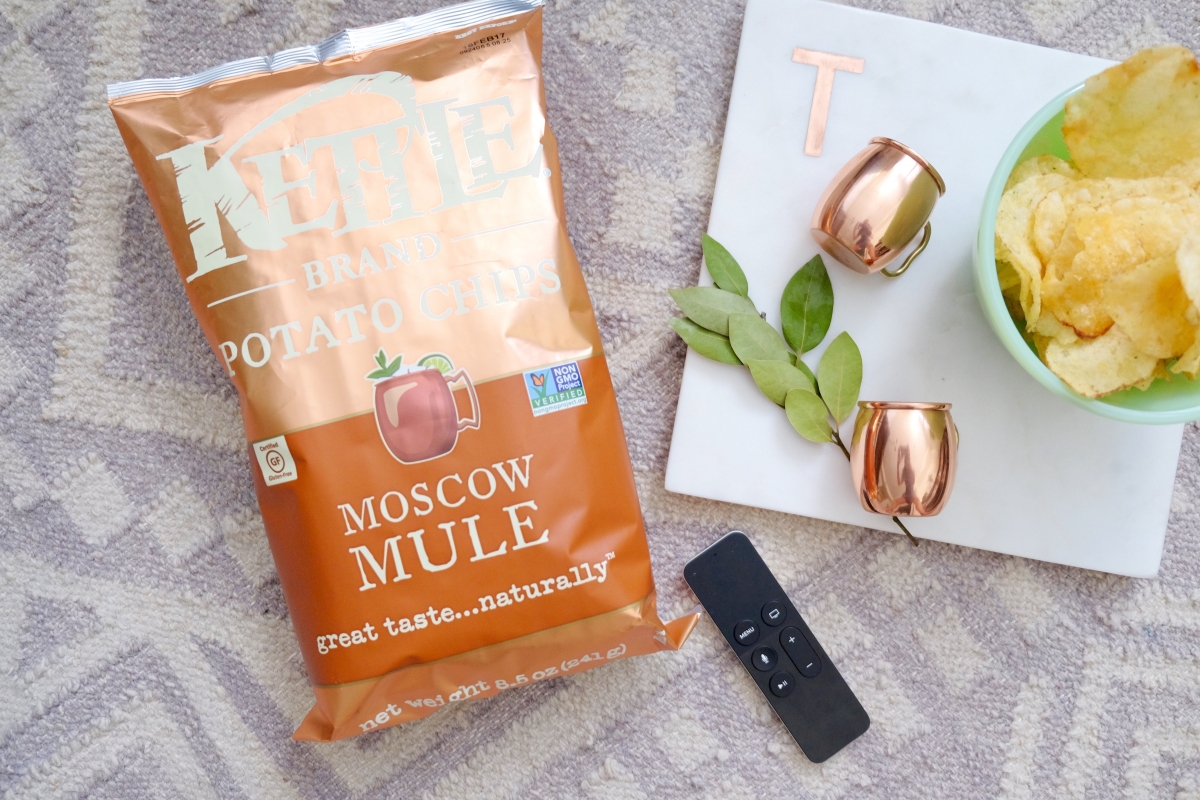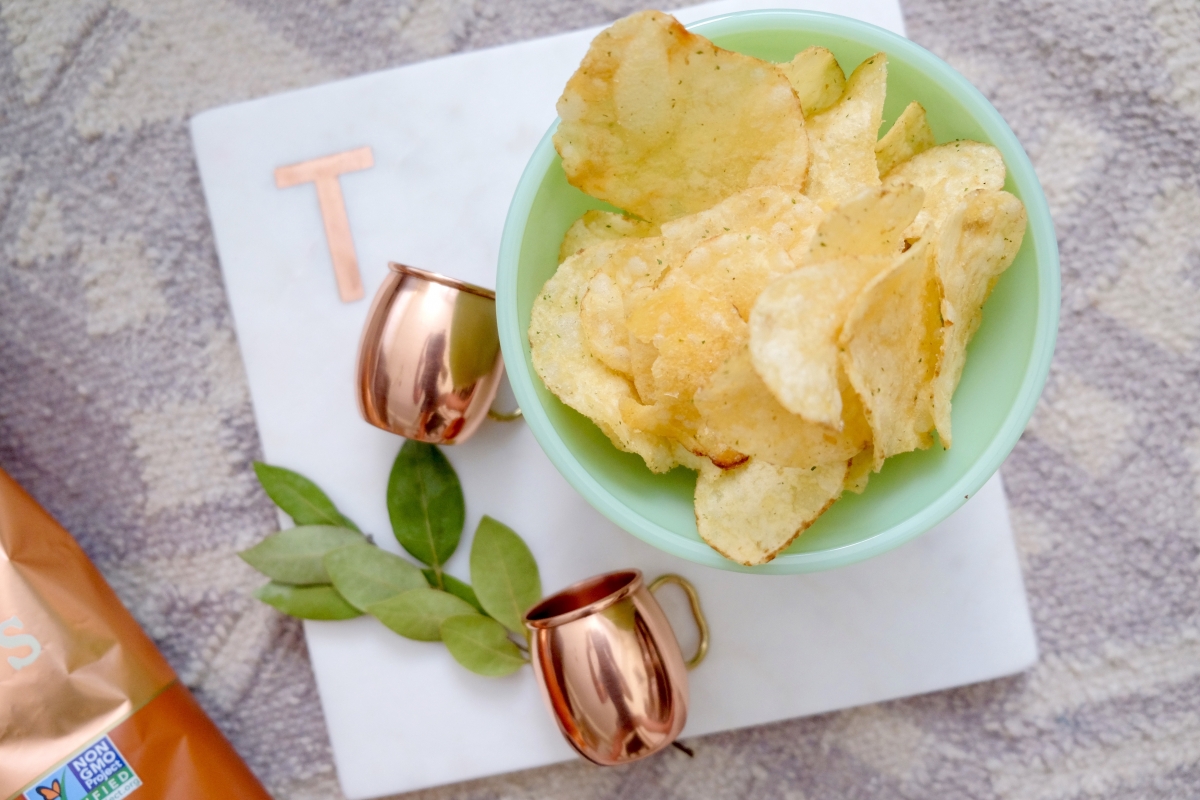 Netflix & Glow. One of our favorite way to spend a cozy evening is watching some of our favorite Netflix shows with the perfect snack.
We don't really watch cable TV, but we LOVE Netflix— especially when we've got the perfect snack accompaniment. Our friends at Kettle Brand hooked us up with the perfect crunchy snacks to munch on while binge-watching our favorite shows. Our current favorite is Narcos, which the second season just recently premiered. 
2016 marks the Moscow Mule cocktail's 75th anniversary, so Kettle Chips shared with us their newest Moscow Mule flavor. The chips pack a slight gingery heat with cool zesty lime tones, and they're made with nothing-to-hide ingredients. They are also Non-GMO Project Verified, Gluten-Free Certified, Kosher and vegetarian.
The combination of Narcos + Netflix + Kettle Brand Moscow Mule chips makes for a glowy and cozy night in.