Tessa Tran // Cremona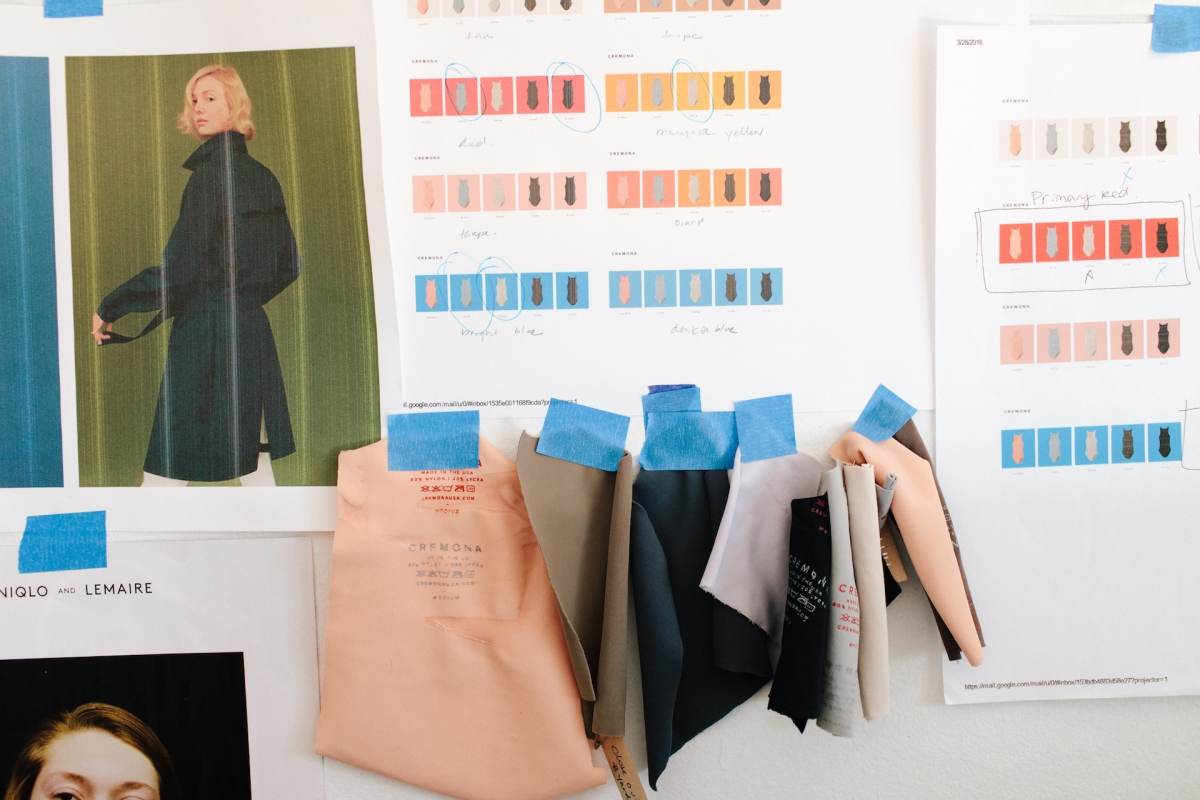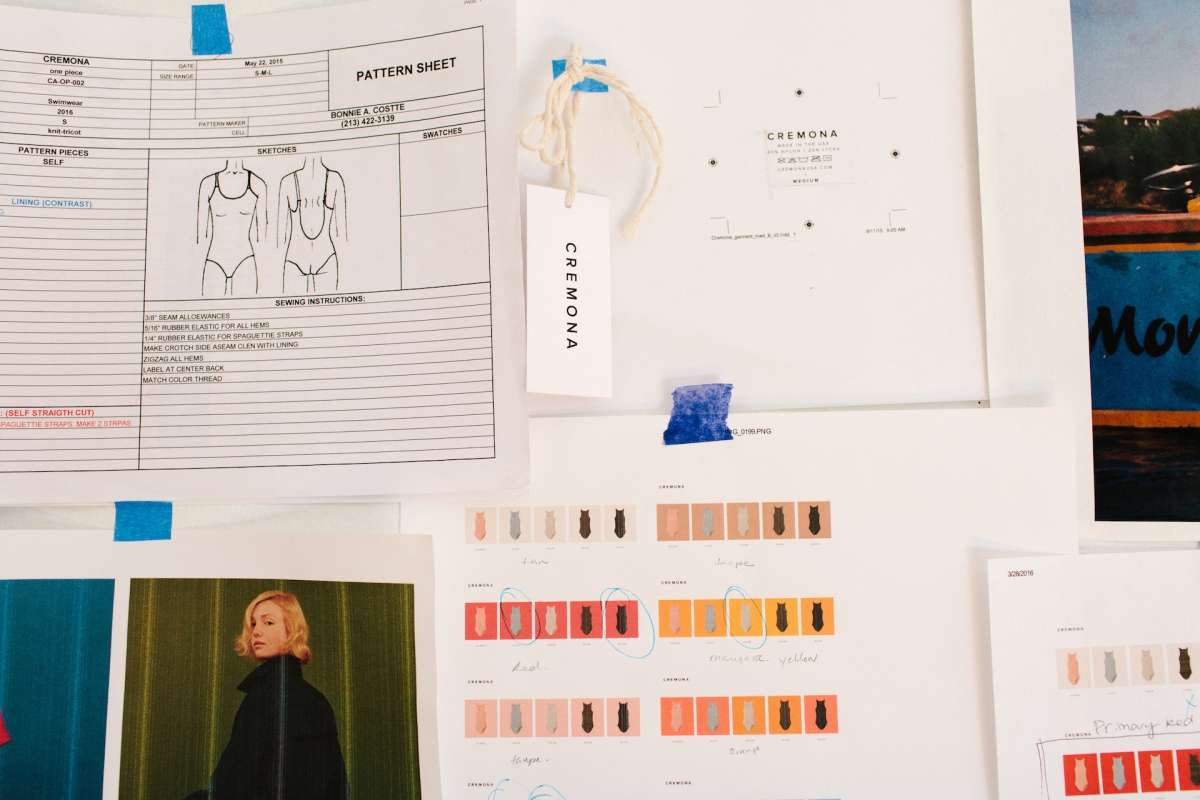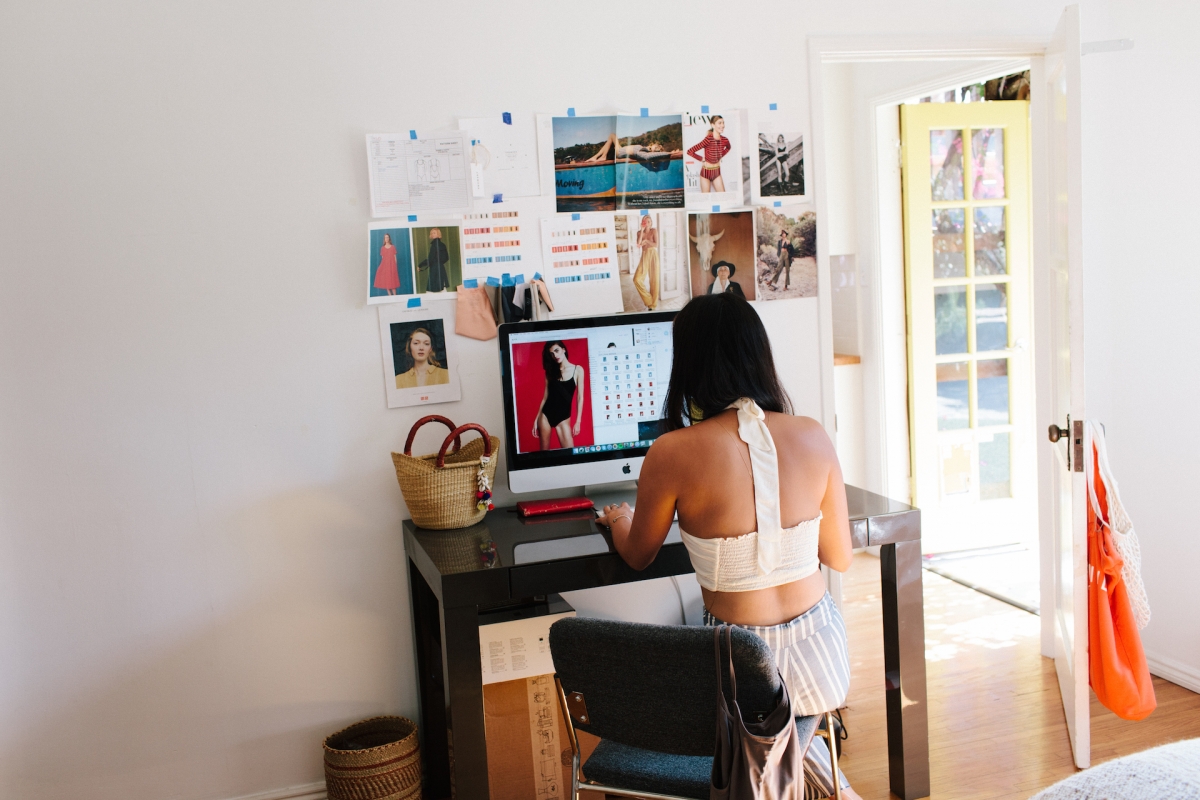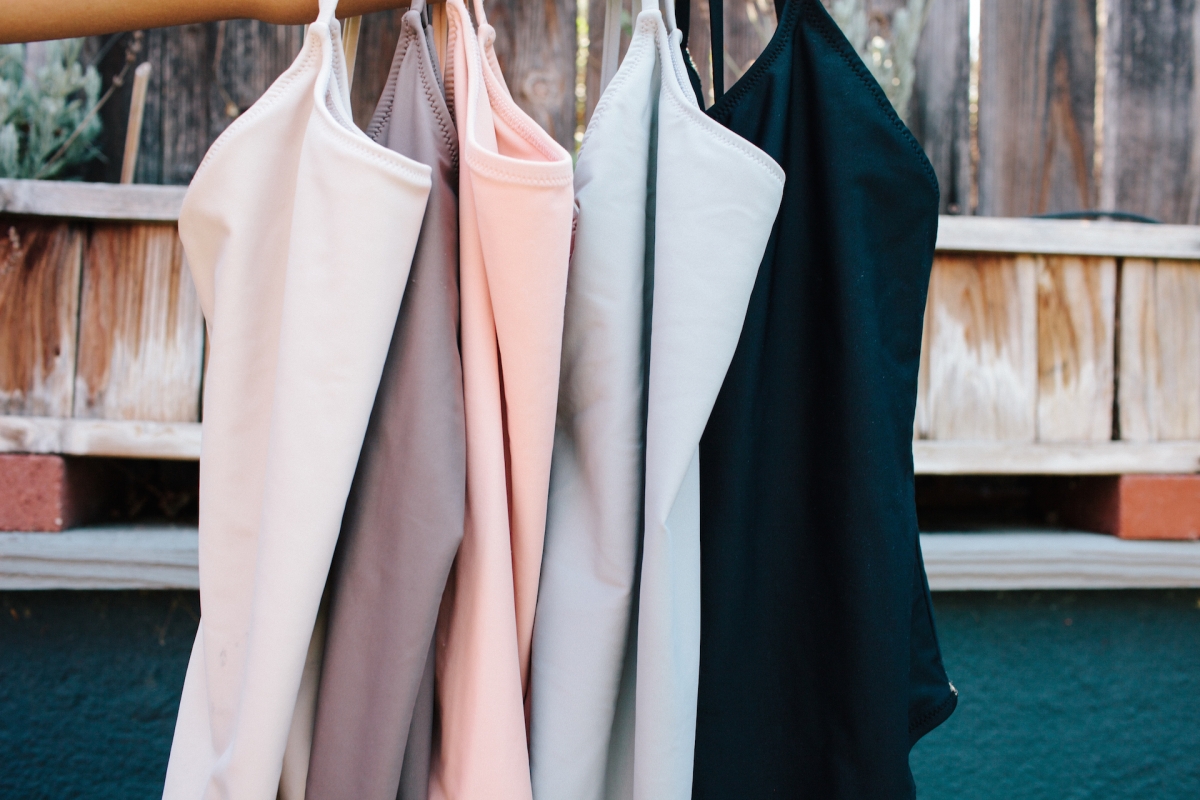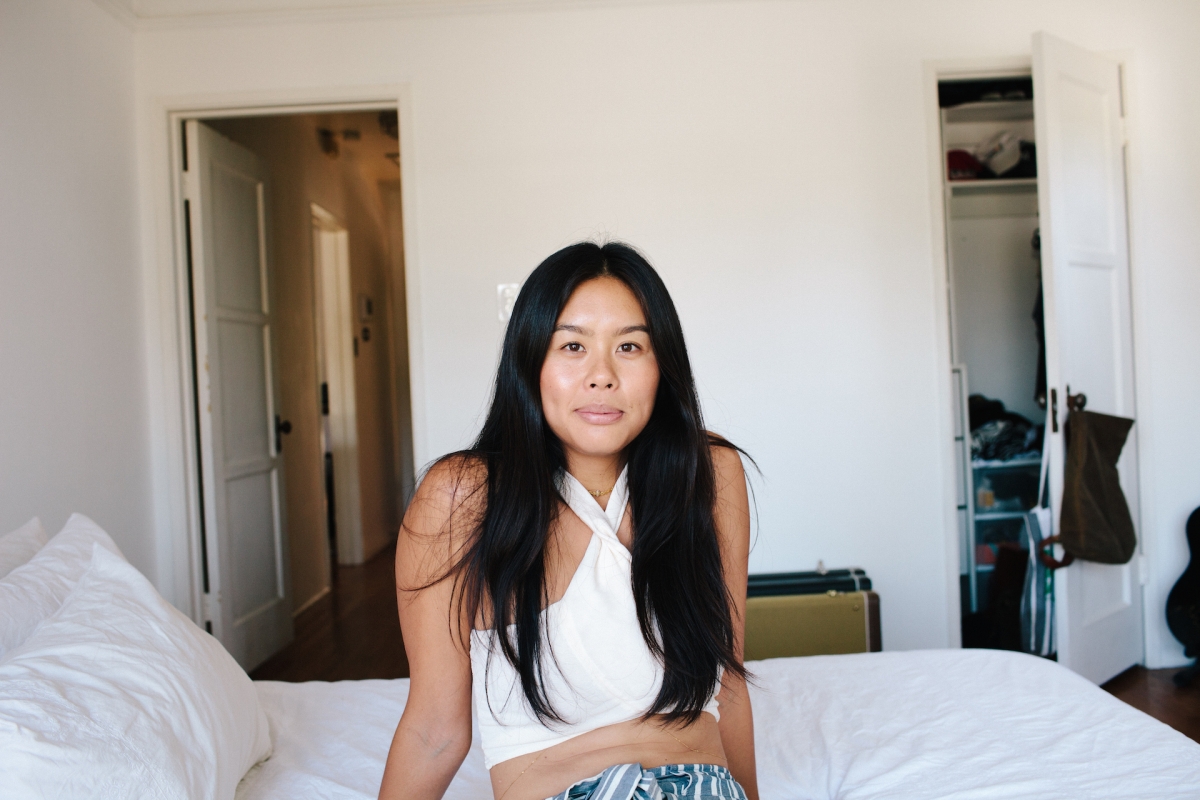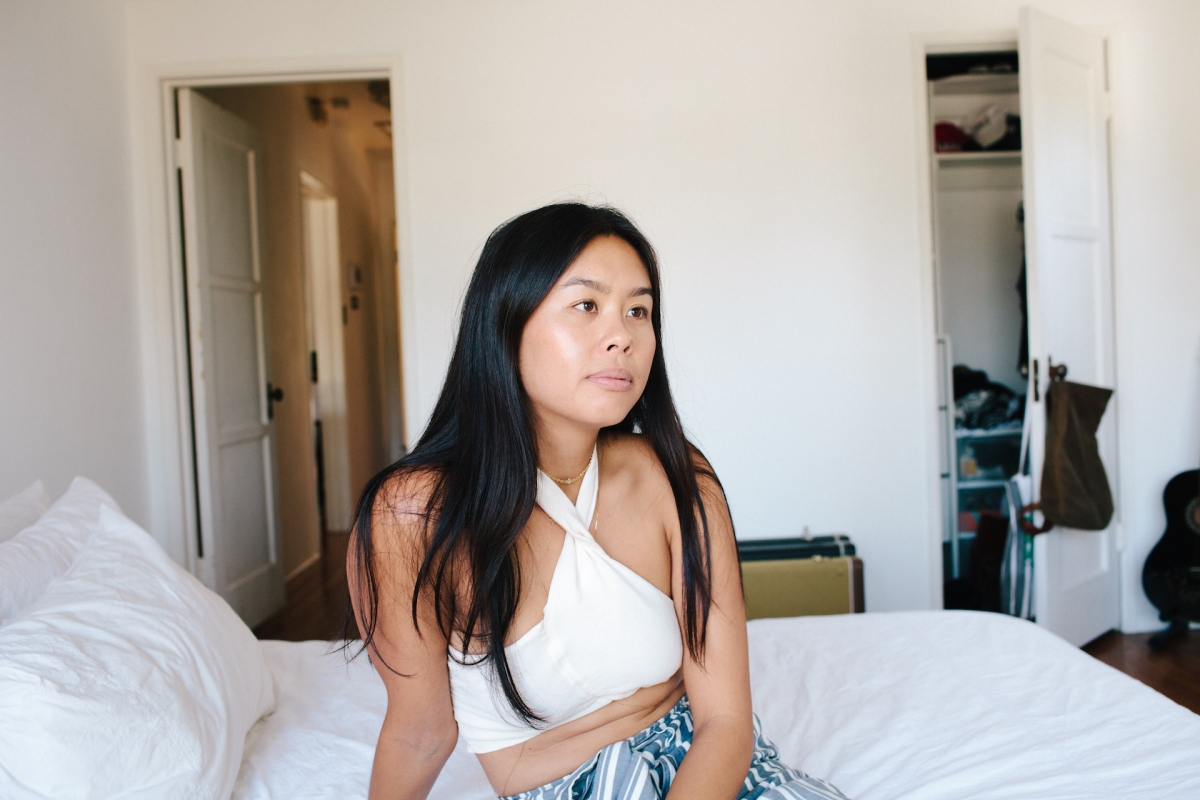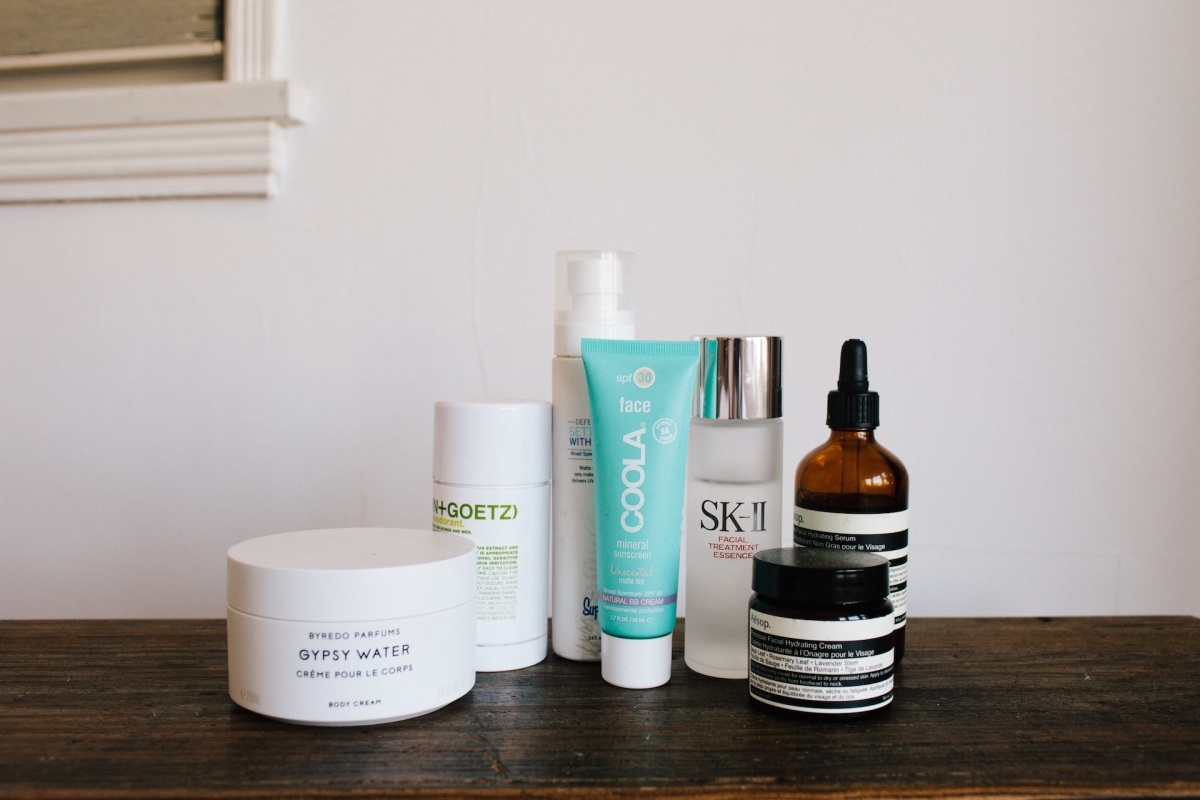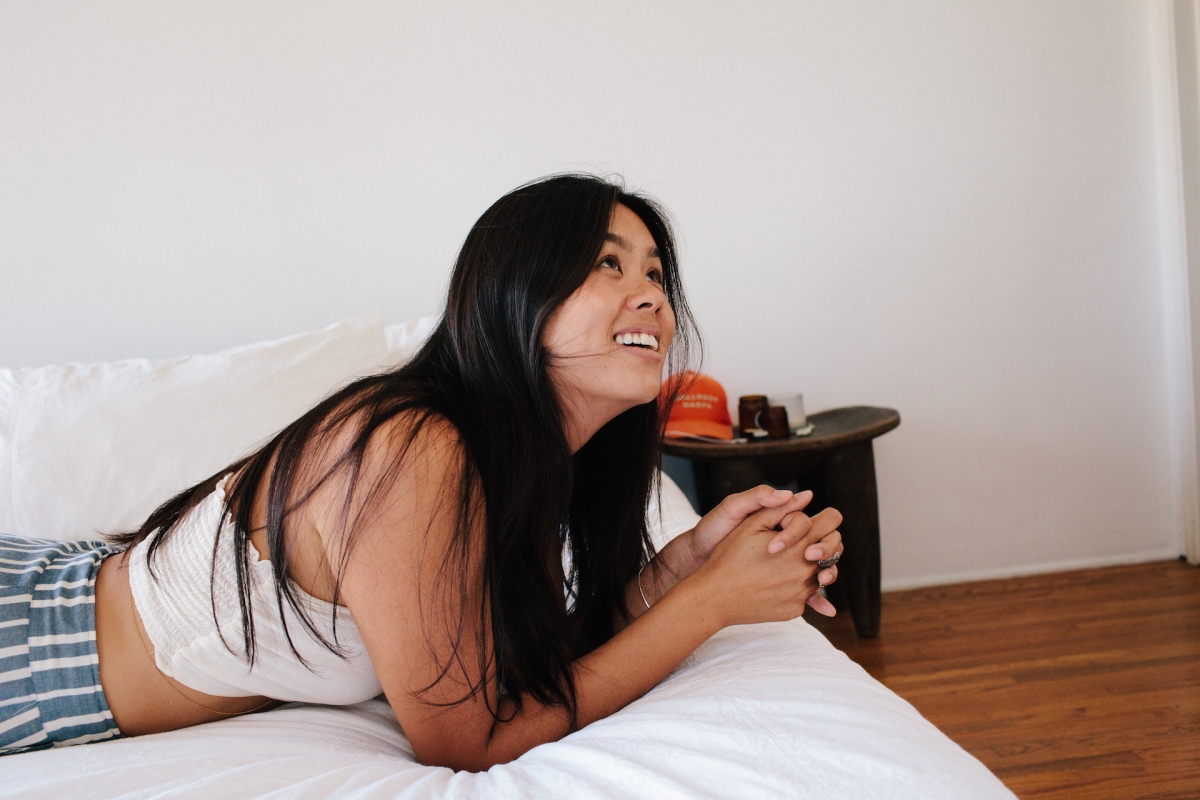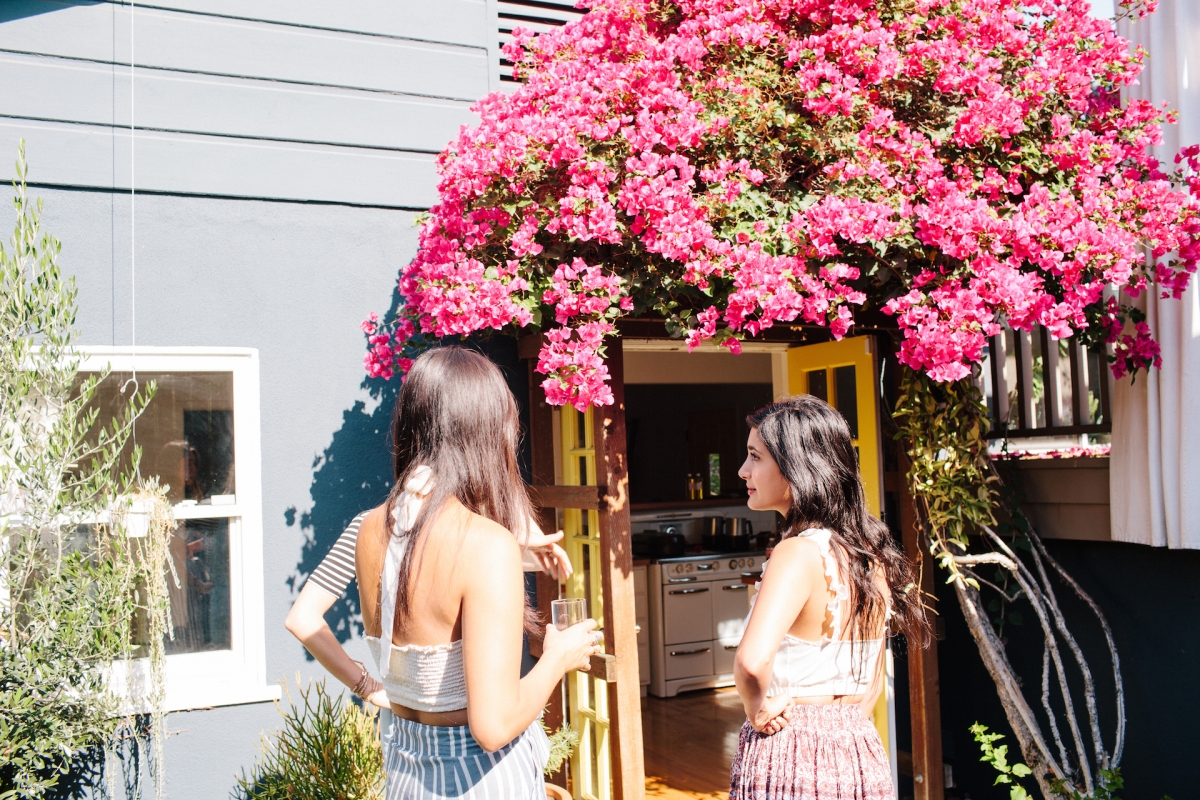 Tessa Tran is one of the glowiest girls we know. Besides designing the only one piece swimsuit you'll ever need, this creative soul uses various outlets to add beauty and glow wherever she can.
Born and raised in LA, Tessa Tran has creativity in her roots. As senior designer for her aunt's fashion brand Chan Luu, creative partner and crafter of The Milo House candles, and as designer and creative director of her own line Cremona, Tessa has her hands in various projects, all of which she adds a certain modern and elevated factor. She is seriously just so cool -- from her creative outfits, to her cooking steez, to her glowy demeanor -- you really don't want to miss out on her questionnaire below!
CREMONA was conceived as Tessa's project to reimagine contemporary swimwear for the modern woman, utilizing quality fabrics and high-end construction methods. Tessa felt that there was a need to create this swimwear line because she simply couldn't find a reasonably priced one-piece swim suit in beautiful, neutral colors.
Quality and construction have always been top priority in every CREMONA suit made. Each piece is made of locally sourced fabrics of the highest quality, designed and constructed from start to finish in Los Angeles.
Shape: A classic U-Neck front, skinny straps and a slightly cheeky back. Classic, effortless and not over-designed.
Versatility: Cremona swimsuits work great as bodysuits, too. We both have the suit in various colors, and we love wearing them with skirts or a cute pair of high waisted denim on top-- it is seriously the most flattering look!!
Nervous about the fit? Not to worry, they'll take it back within 14 days, no questions asked.
CREMONA // www.cremonausa.com
HOW THEY GLOW QUESTIONNAIRE
NAME: Tessa Tran
NICKNAME: Tessi or Tess
PROFESSION: Sr. Designer at Chan Luu, Candle Maker at The Milo House, Creative Director at Cremona
WHERE DID YOU GROW UP? Westwood, Los Angeles
WHERE DO YOU LIVE? Highland Park, Los Angeles
WHEN YOU'RE EATING HEALTHY, WHAT IS A TYPICAL…
BREAKFAST: I need an espresso the moment I wake up. Typically, I don't eat breakfast. I'll drink half a Kombucha or unsweetened Yerba Mate around 9am.
LUNCH: Since I don't breakfast, I'll usually eat lunch around 11am… sometimes 10:30. Is that too early? I'll have a lettuce-less salad or slaw. A mandolin or grater is my best friend in the kitchen. I'll shave different vegetables (alternating between beets, carrots, brussels sprouts and cabbage), then add grains (I love farro and wheatberries) and sometimes protein.
DINNER: Brown rice, a small piece of fish, shaved carrots and cucumbers pickled in salt water and rice wine vinegar, lots of herbs and homemade sesame soy dressing. Sometimes I'll replace the brown rice with vermicelli noodles.
SNACK: Any kind of berry.
WHAT ARE YOUR FAVORITE SPOTS/RESTAURANTS TO EAT HEALTHY? Good Girl Dinette (order the Kobocha pho), Inaka, Kazu Nori….but the best way to eat healthy is to cook at home.
WHAT IS YOUR FAVORITE INDULGENCE? Haagen-Dazs Vanilla Swiss Almond.
WHAT WOULD BE YOUR LAST MEAL ON EARTH? Linguine alle vongole!
WHAT IS THE BEST DISH YOU COOK/ YOUR FAVORITE RECIPE? There are so many dishes I love to cook. Currently on my dinner menu is a seafood paella, peach and fennel salad, and beet carpaccio with French feta. I can also cook a mean tagine inspired by Ottolenghi's stews.
WHERE DO YOU GROCERY SHOP? Sprouts, TJs, 365 Whole Foods and the Hollywood farmers market.
TOP 3 ITEMS YOU ALWAYS HAVE IN YOUR KITCHEN? Black pepper and flake sea salt, cast iron skillet and a mandolin.
WHAT IS YOUR FITNESS REGIMEN? (how often & what you do) Monday – Hot Yoga Tuesday – Pilates (mega-reformer only) Thursday – Spin Saturday/Sunday – Tennis
WHAT IS YOUR SKINCARE ROUTINE? (products, facials, etc) Morning: Aesop rose quartz face wash, Aesop oil free serum mixed with Coola SPF matte tint.
Night: Murad cleanser applied on a Sonicare, SKII pitera essence, Aesop primrose moisturizer.
Nightmare: If I have a blemish, I'll apply Mario Berdescu drying lotion or Peter Thomas Roth sulfer mask and leave it on overnight.
WHAT ARE YOUR FAVORITE MAKEUP/NATURAL BEAUTY PRODUCTS? Coola SPF 30 matte tint Paradis peppermint lip balm Caudalie beauty elixir
IF YOU WERE STRANDED ON A DESERT ISLAND, WHAT 3 PRODUCTS WOULD YOU TAKE WITH YOU?
1. Chapstick 2. Sunscreen 3. Nail clipper
WHAT PROFESSIONAL BEAUTY/HEALTH/FITNESS/SPIRITUAL GURUS DO YOU SWEAR BY? Beauty – Katie Danza Health – WebMD Fitness – Classpass Spiritual – Enjoying good ol' nature like a Los Leones hike sans earphones
TOP 3 FAVORITE SONGS?
1. For What Its Worth, Buffalo Springfield 2. Always Be My Baby, Mariah Carey 3. To Be Alone with You, Bob Dylan
MOST-WATCHED MOVIE? Probably Clueless. I watched it all the time during my preteen years. A great movie I recently watched was A Bigger Splash. The wardrobe is insane!! I want everything.
MOST LIFE-CHANGING BOOK? I haven't had that experience yet, but currently reading When Breath Becomes Air by Paul Kalanithi.
FAVORITE SHOPS/BOUTIQUES? I do most of my shopping online, but these are my favorite stores in LA and while traveling:
LA- Zimmermann, Passenger, Barneys, Mohawk General Store, OK, Tortoise, Chariots on Fire, Creatures of Comfort, General Store, Just One Eye, Malia Mills, and Jenni Kayne.
Paris – Merci, Colette, Cire Trudon, Isabel Marant, The Conran Shop, Le Bon Marche, and Leclaireur.
Tokyo – Beams, Found Muji, Dover Street Market, Biotop, 1LDK, Journal Standard, The Pool, United Arrows, Isetan, Marks and Web, and all of the vintage shops in Harajuku.
COOLEST PLACE YOU'VE EVER VISITED? Eastern Algarve in Portugal! The small fishing towns are so soooo charming. White washed walls, colorful tiles, friendly locals, minimal tourists, island hopping and the most amazing seafood! What more could you ask for?
FAVORITE HOTELS? Cabanas Cuatro Cuatro (Mexico), Sublime Comporta, (Portugal) Fazenda Nova Country House (Portugal), Amanjena (Morocco) and Amanbangh (India), Six Senses (Vietnam).
WHAT IS THE BEST GIFT YOU'VE EVER RECEIVED? My boyfriend surprised me with a trip to Portland a few years back along with a birthday card, hand written with a metallic sharpie on an acoustic guitar. He's crazy (in the best way)! But finally finding someone I want to travel the world with, is a gift in and of itself.
WHO ARE YOUR MOST TRUSTED HEALERS? I handful of friends who keep me totally sane. Oh and my brother.
WHAT IS THE BIGGEST LEARNING EXPERIENCE YOU'VE HAD TO FACE AND WHAT DID YOU TAKE AWAY FROM IT? Finding a balance between work, passion projects, a relationship, friendships and time alone. I've learned to prioritize and invest time in things important to me.
DESCRIBE YOUR PERFECT DAY. Early morning visit to the flower mart. Tennis. Hollywood farmers market. Visiting my gma. Prepping for a dinner party. Cooking. Dinner party!
WHAT IS YOUR MOST VALUABLE GLOW TIP/SECRET? Stop over analyzing and don't be afraid put yourself out there!
FAVORITE QUOTE? "Be cool like a cucumber." My dad used to tell me this before every tennis match.
WHAT ARE YOU GRATEFUL FOR? Good health.
WHAT MAKES YOU GLOW? Cooking, making things with my hands, and my desire to discover and experience new things!
Photography by: Emily Knecht