Simples Plant Based Tonics // Traci Donat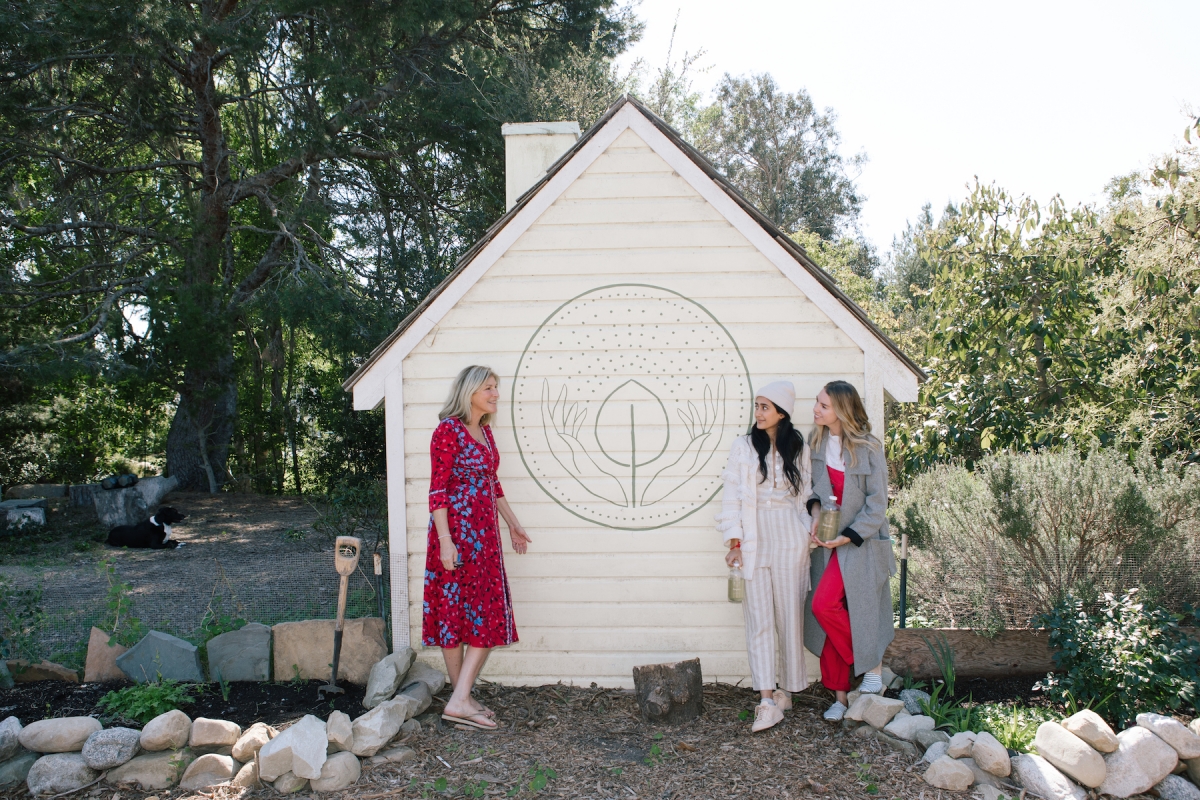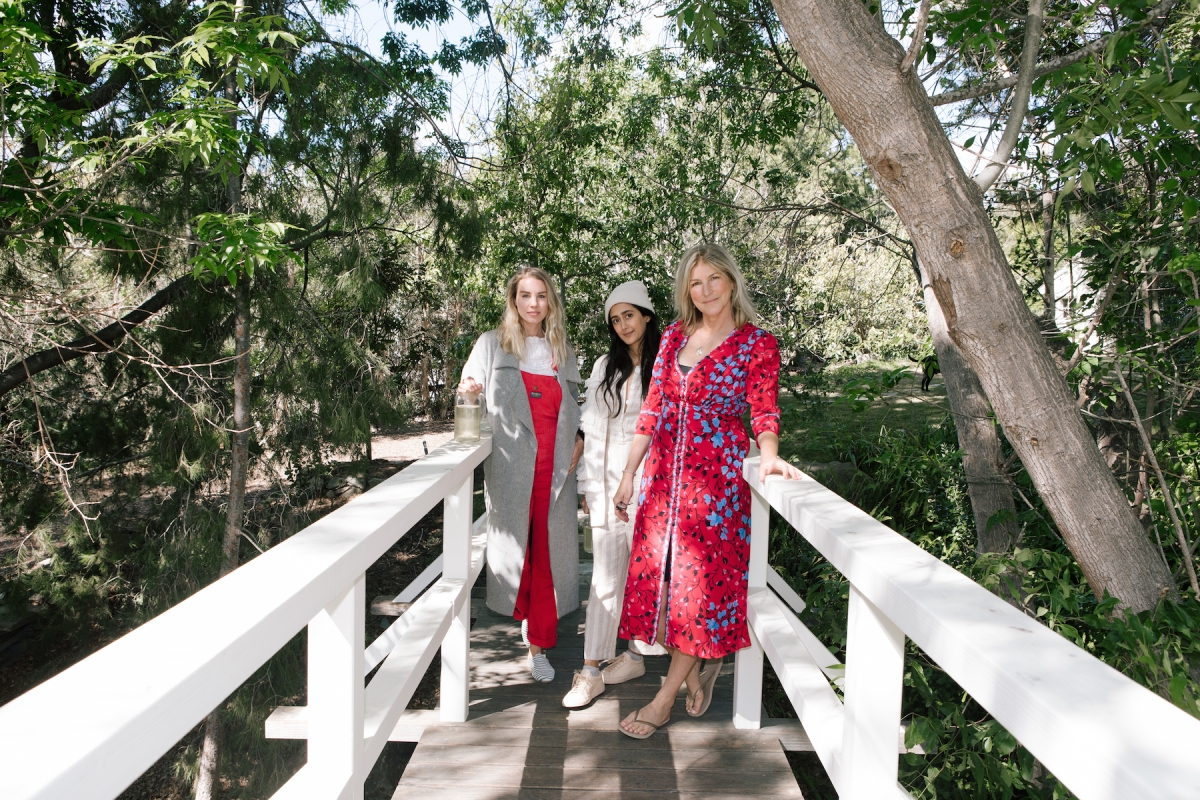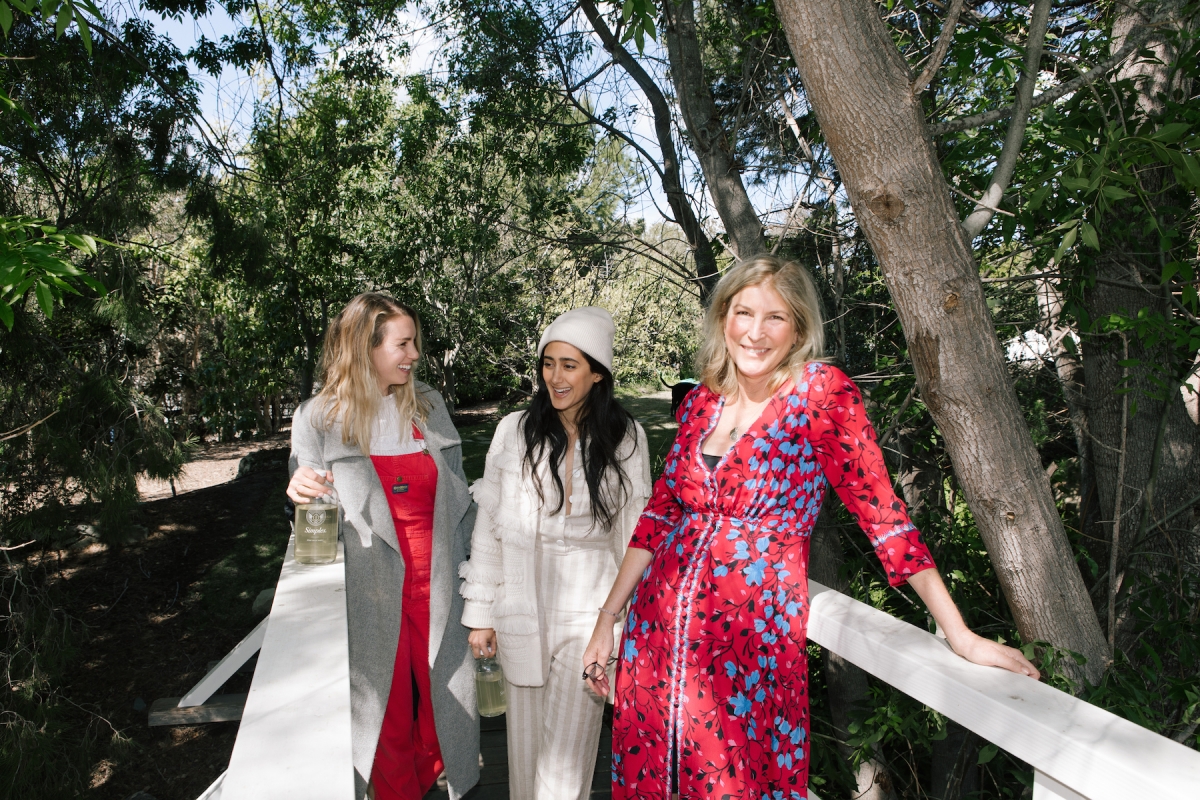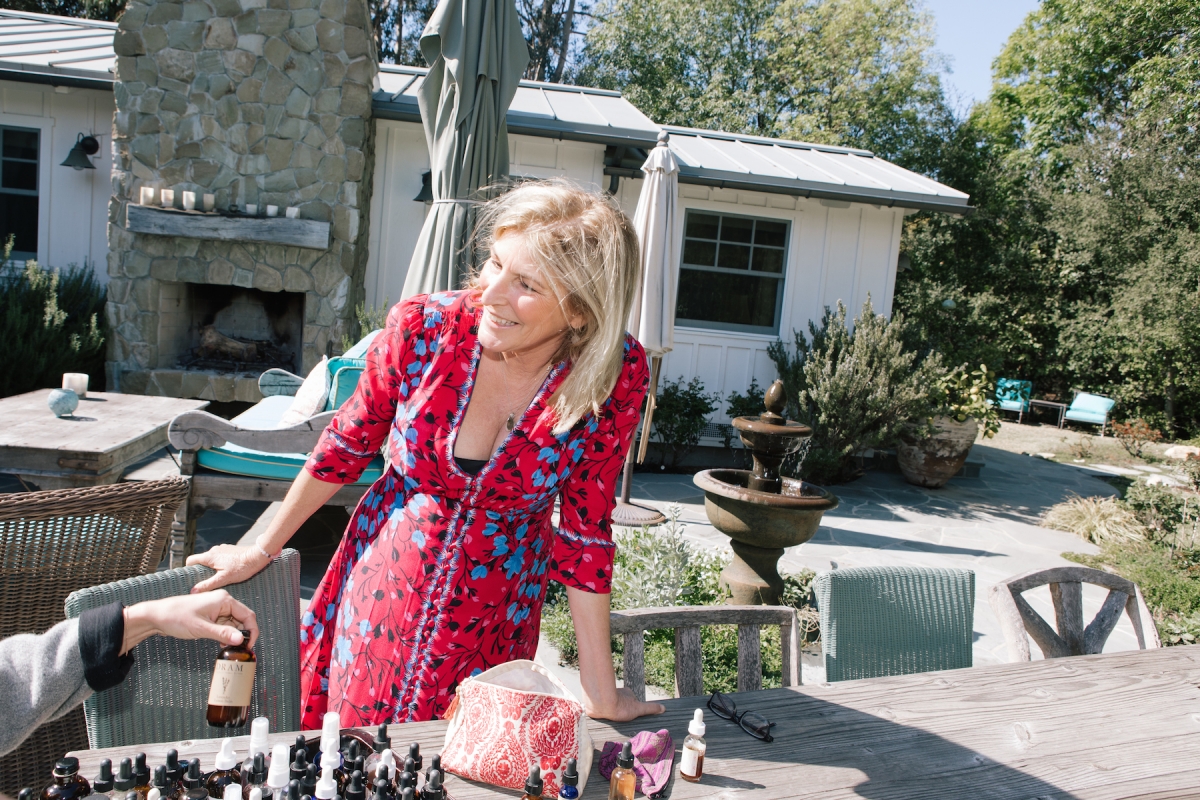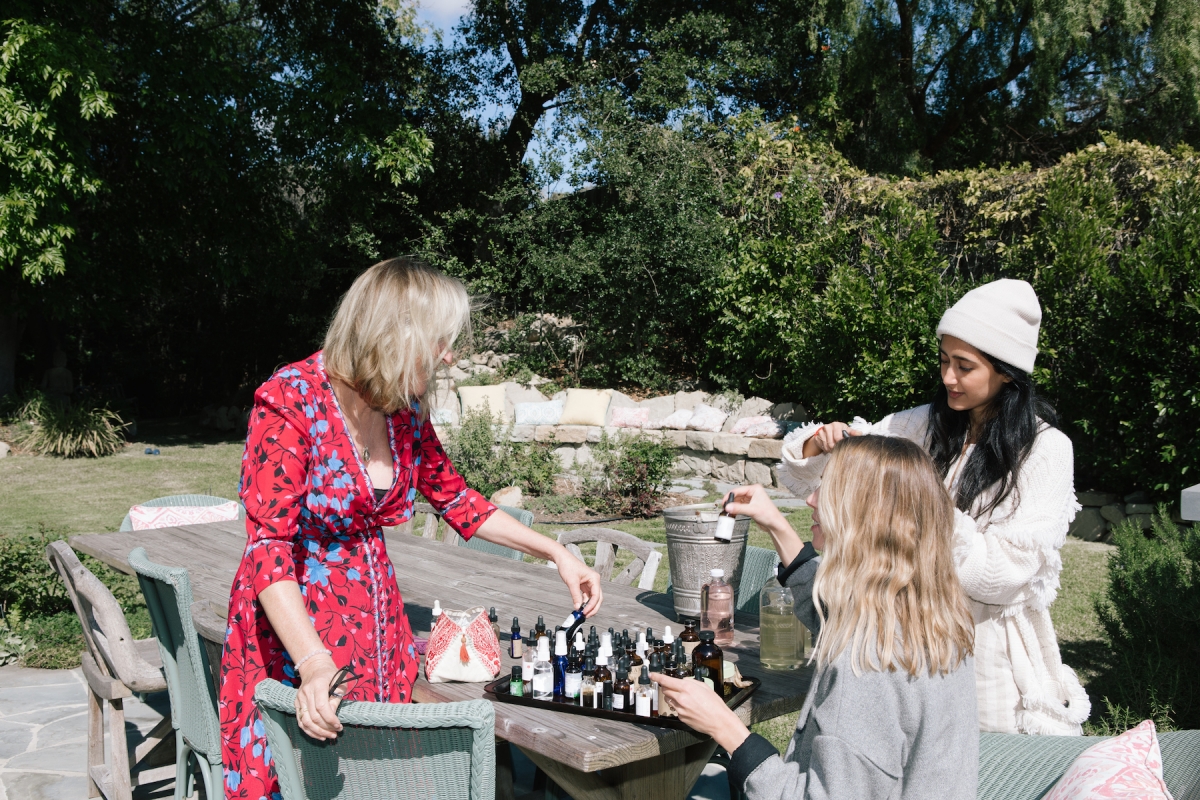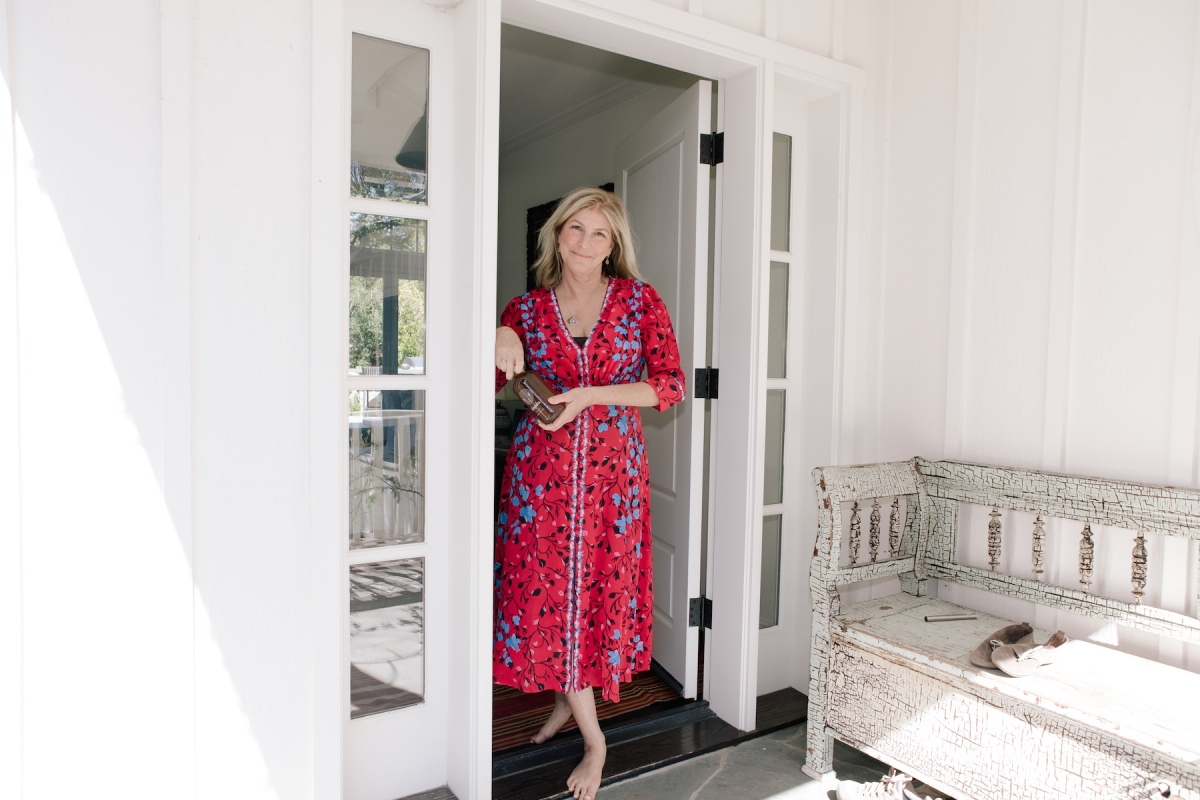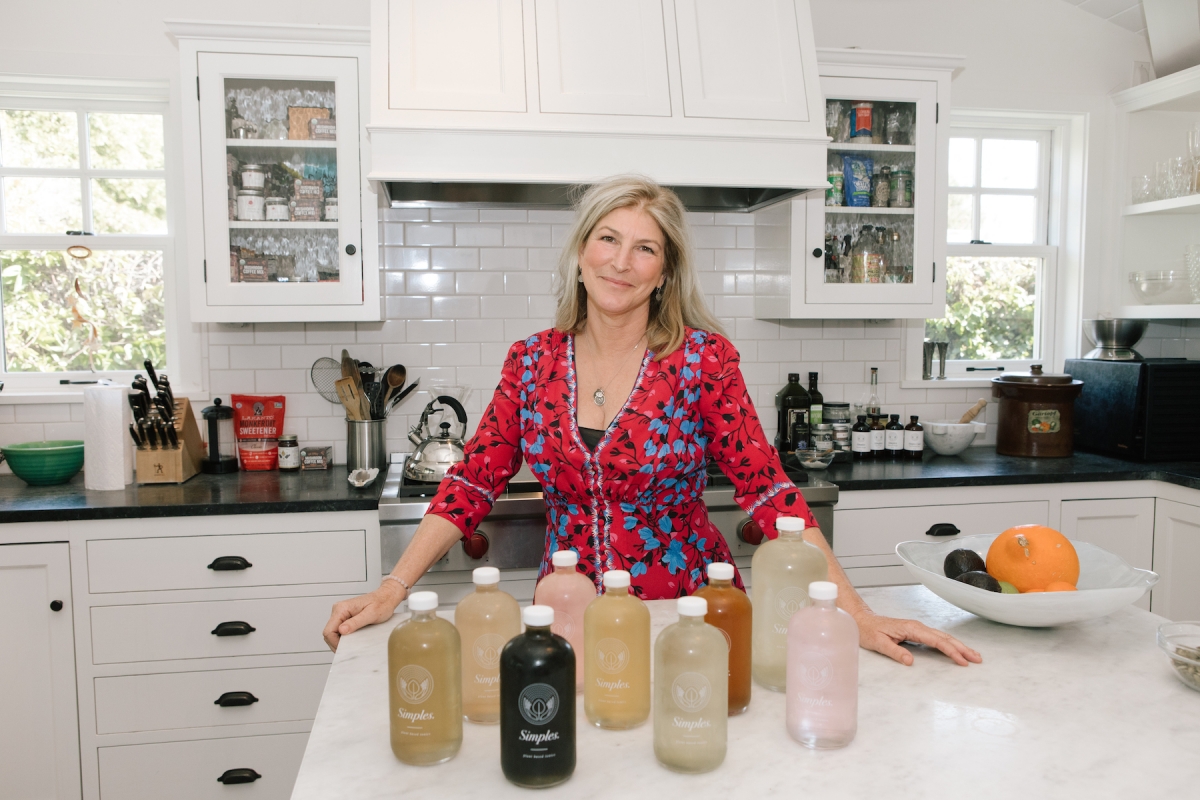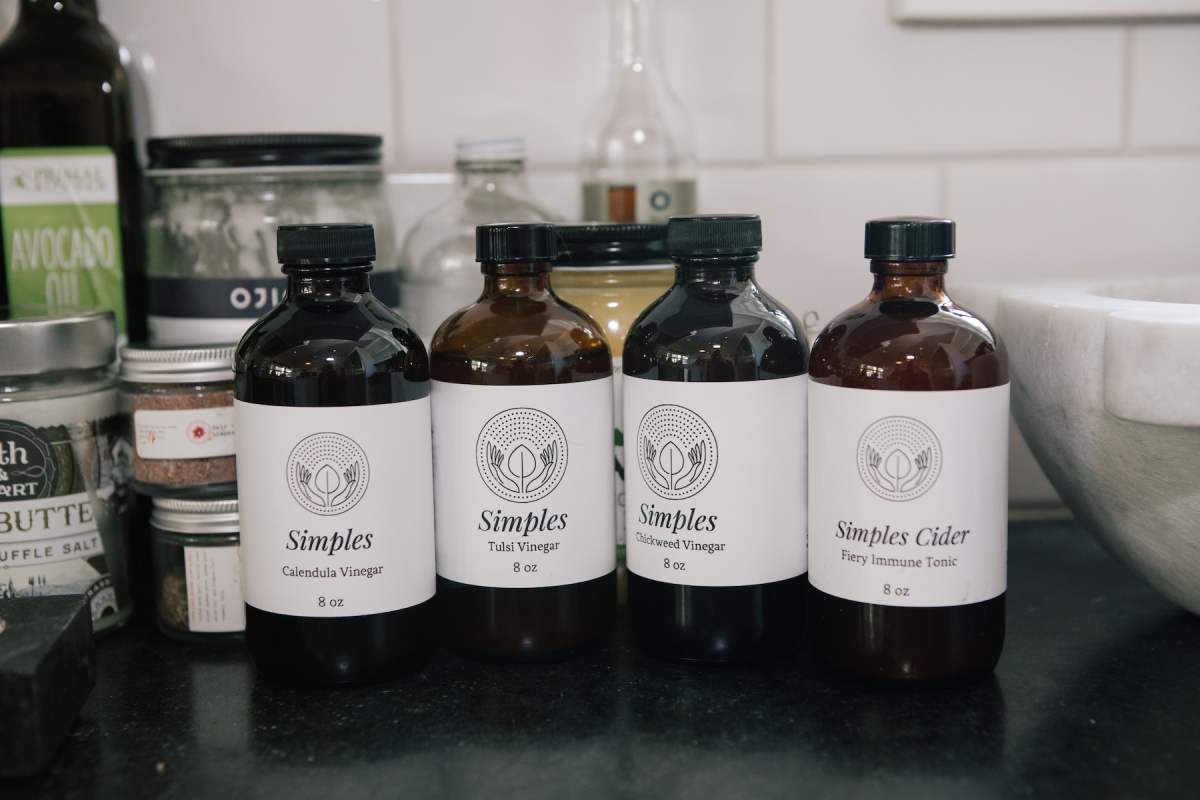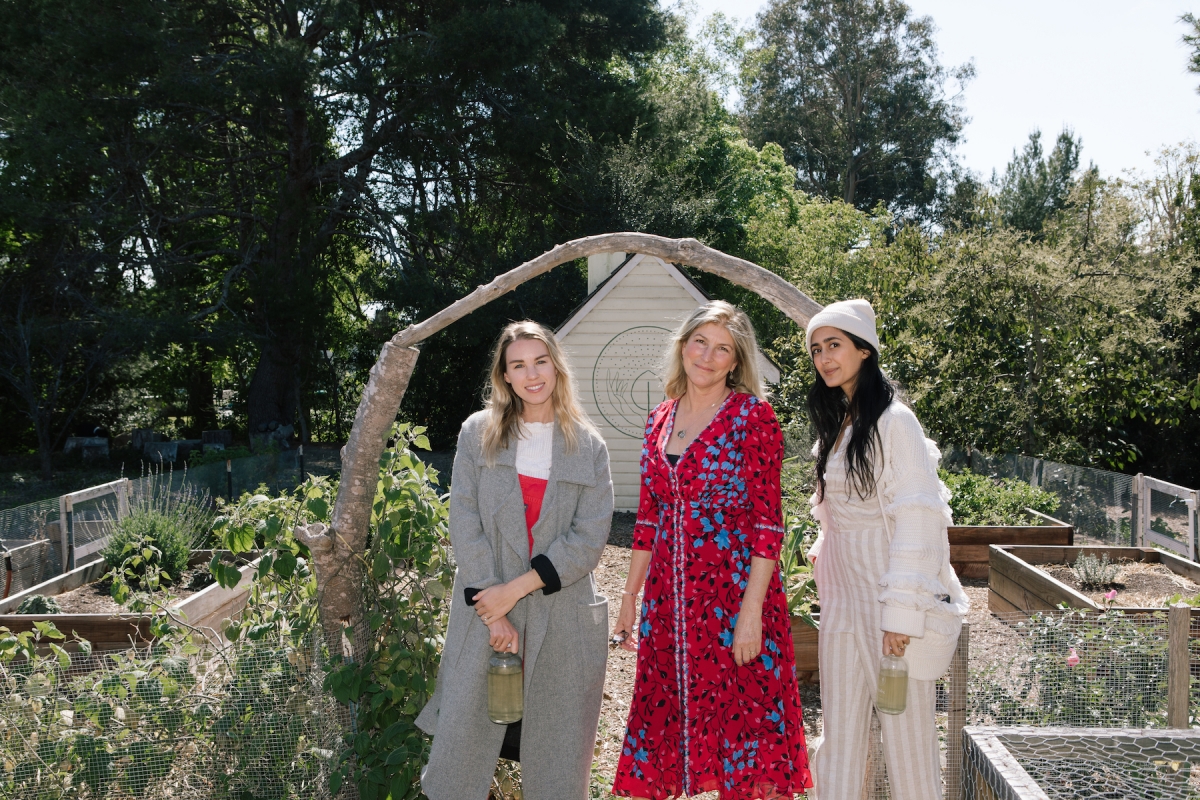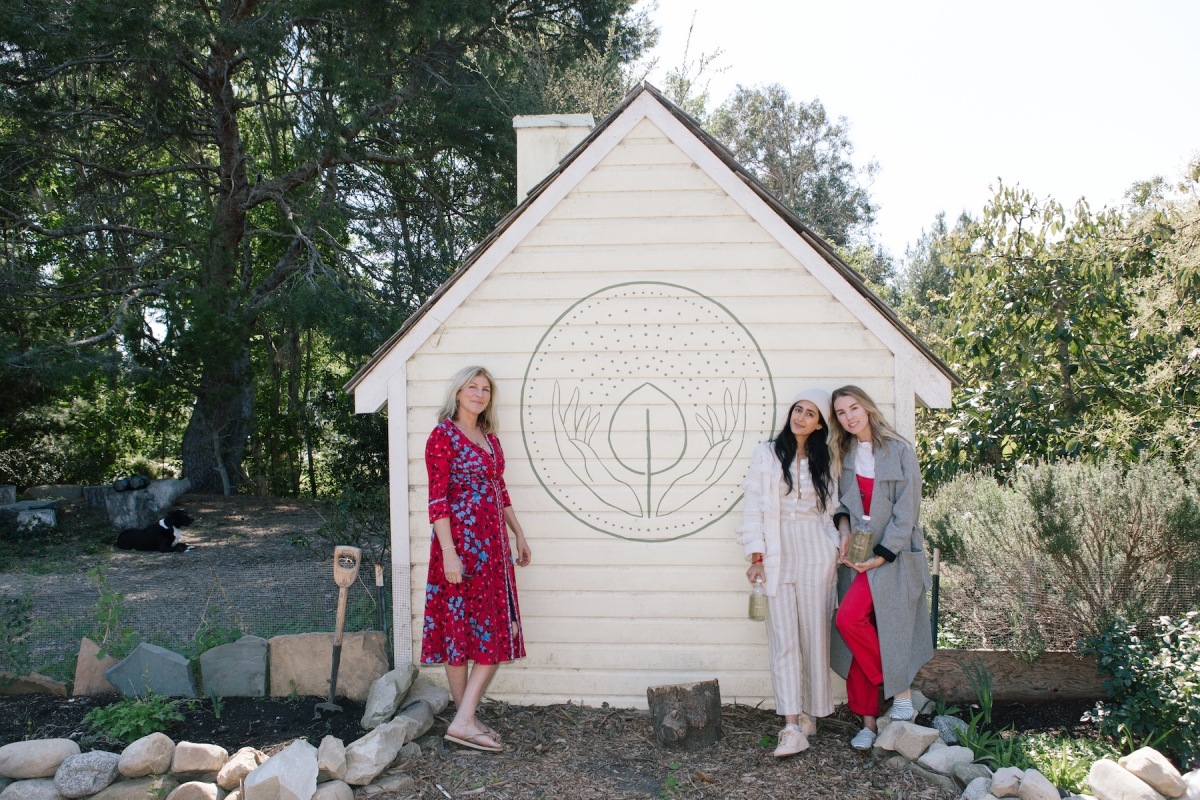 Plant based tonics are the way of the future, and herbalist Traci Donat has made them easy for the public to enjoy with the opening of her glowy Santa Monica shop, Simples. We visited Traci's Point Dume oasis to get a behind the scenes look at what inspires her magical potions.
Step into Simples and get ready to discover an expertly curated selection of products, each hand-crafted by herbalists that Traci knows and loves. From lotions and potions to chocolate and wellness elixirs, you will be inspired and turned on to a whole new world of plant-based delights. We are personally hooked on their "star of the show", the tonics. Our personal favorite is the oatstraw; so nourishing, juicy, hydrating, and the perfect remedy for frazzled nerves on a hectic day. We have to warn you that once you start drinking these nutrient-packed plant infusions, you will wonder how you ever lived without them.
Traci lives and breathes the plant-based lifestyle and truly respects the healing powers of plants. After using plants as medicine for many years and graduating from the Gaia School of Healing, which happens to be in a yurt on her gorgeous property, she finally decided that this wisdom was too good not to share with the public. When visiting her home in Malibu, it is very clear that Traci knows what she's doing when it comes to herbalism, and she has a natural remedy for everything under the sun. We asked this beauty how she GLOWS…
HOW THEY GLOW QUESTIONNAIRE
NAME: Traci Donat
PROFESSION: Founder of Simples
WHERE DID YOU GROW UP? I was born in Australia but have been living in Southern California since I was six.
WHERE DO YOU LIVE? I have lived in Malibu for almost 25 years.
WHEN YOU'RE EATING HEALTHY, WHAT IS A TYPICAL…
BREAKFAST: Grindstone bakery or Mario's bakery gluten free toast topped with Miyoko vegan butter or avocado, sometime a poached egg on top.
LUNCH: I try to pack a salad in the morning before I hit the shop.
DINNER: Grilled halibut fish tacos with baked sweet potato fries, veggie stir fry or veggie curry.
SNACK: Hummus and crackers, almonds and dates
WHAT ARE YOUR FAVORITE SPOTS/RESTAURANTS TO EAT HEALTHY?
Café Gratitude and Real Food Daily. I am very upset they closed the original Santa Monica location, I had been going there since they first opened.
WHAT IS YOUR FAVORITE INDULGENCE?
I love pizza, bready sandwiches and fries, all things savory, and those are my favorites when I am indulging myself. Desserts don't have much pull, unless it's a cheese plate.
WHAT ARE YOUR FAVORITE SPOTS/RESTAURANTS TO INDULGE?
Gjelina is my favorite go to naughty indulgence restaurants. The mushroom toast and or mushroom pizza are heaven on earth. Lily's Café in Malibu is another favorite for crazy good burritos.
WHAT WOULD BE YOUR LAST MEAL ON EARTH?
Not totally sure but I know I'd be in Italy.
WHAT IS THE BEST DISH YOU COOK/ YOUR FAVORITE RECIPE?
New family favorite this month is the Rich Red Curry with Roasted Vegetables from the Minimalist Baker website.
WHERE DO YOU GROCERY SHOP?
I am pretty much a creature of habit and shop at Erewhon, Trader Joes, and the Santa Monica CO-OP. I will hit any farmer's market any chance I get, not only for the produce but there are often small artisan brands that you can't get anywhere else.
TOP 3 ITEMS YOU ALWAYS HAVE IN YOUR KITCHEN?
Four Sigmatic mushroom coffee, Gluten free bread, almond milk.
WHAT IS YOUR FITNESS REGIMEN?
Fitness is the area of my life that is currently in the "needs improvement" category. It has been one of the casualties of starting Simples. However, I love hiking, it feeds my body and my soul, its my number one exercise go to. I will do short yoga sets at home, my daughter has turned me on to a few online sources like Yoga with Adriene that make it easy. I'm thinking about joining Equinox.
WHAT IS YOUR SKINCARE ROUTINE?
Skin care is actually something that has gotten easier for me because it's so easy to shop for the best products now, as they are right in my shop! I love high quality, handmade, natural skincare products. I am continuing to discover herbalists and artisans who alchemize the most nourishing, and healing products. I am really enjoying product testing and playing with many different lines. But I'm a basic no fuss girl so a good cleanser and moisturizer and I'm set. I also make sure I drink ample quantities of water and our Rose Tonic to stay hydrated.
WHAT ARE YOUR FAVORITE MAKEUP/NATURAL BEAUTY PRODUCTS?
Rose Immortelle, and Winter facial balm from King's Road Apothecary, Marble and Milkweed's Nourishing Facial Balm, Heart of Gold's Coconut Melt Cleansing Balm and Saffron Ghee eye Balm, and Sonic Earth's Sun Stick.
IF YOU WERE STRANDED ON A DESERT ISLAND, WHAT 3 PRODUCTS WOULD YOU TAKE WITH YOU?
I'd bring Marble and Milkweed Nourishing Face Balm, Kings Road Apothecary Rose and Immortelle face serum and a huge tub of sun block.
WHAT PROFESSIONAL BEAUTY/HEALTH/FITNESS/SPIRITUAL GURUS DO YOU SWEAR BY?
My approach to beauty is really from a wellness point of view, and my philosophy is that beauty is so much more than skin deep. So I swear by drinking Simples tonics for health and beauty. I believe that proper hydration and nutrition, making sure you are getting your essential minerals, are the key to healthy, glowing skin. When your body has the proper nourishment, it functions optimally, cells regenerate, detoxification is supported and that is the best way to look and feel your best.
MOST-WATCHED MOVIE?
Lost in Translation, hands down.
MOST LIFE-CHANGING BOOK? Herbs for the Child bearing year which was the first Susun Weed book I ever read, and it really informed my focus on nourishing plants and herbal infusions. I happened upon it in a little shop in Seattle when I was still in my 20's and not even pregnant, I bought it, devoured it and it really fueled what became a life long passion.
FAVORITE SHOPS/BOUTIQUES?
I love finding little out of the way boutiques, or the hunt of a thrift shop. I'm really interested in vintage or unique, one- of- a -kind items.
COOLEST PLACE YOU'VE EVER VISITED?
I had a very special trip to East Africa when I was a teenager and I feel very lucky as I think I experienced an Africa that doesn't exist any more. It was very wild and very magical.
WHAT IS THE BEST GIFT YOU'VE EVER RECEIVED?
All the drawings, and poems that my daughter made and wrote for me over the years. They are treasures.
MOST PROFOUND HEALING EXPERIENCE YOU'VE EVER HAD?
I went to see John of God in Brazil several years ago and it was very profound. I can't say I totally understand what is happening there or what I witnessed and experienced, I only know that there is some magical, miraculous healing. I also witnessed the most beautiful expressions of faith and kindness between strangers. I definitely came back changed and with a new kind of faith myself.
WHO ARE YOUR MOST TRUSTED HEALERS?
The plants. I trust the healing plants that I work with, they are always there for me with nourishment and support.
WHAT IS THE BIGGEST LEARNING EXPERIENCE YOU'VE HAD TO FACE AND WHAT DID YOU TAKE AWAY FROM IT?
I have had many of course, but my most profound lessons have been born from pain or disappointment or a betrayal. The lessons that hurts so much that I have hit my knees, and of course those are the most valuable because they are the catalysts for the most growth.
DESCRIBE YOUR PERFECT DAY.
Leisurely morning, a long hike with my husband and our dog Shya stopping for a picnic midway, and then a fabulous dinner at V's our favorite local restaurant with a great bottle of wine.
WHAT IS YOUR MOST VALUABLE GLOW TIP/SECRET?
Get outdoors, even a few minutes in nature or on a tree lined street is a mini vacation and brings color to the cheeks, and spring in your step.
WHAT ARE YOU GRATEFUL FOR?
I am grateful for my amazing husband of 33 years and our incredible kind and lovely daughter.
WHAT MAKES YOU GLOW?
Being in nature, breathing fresh air, surrounded by trees or at the water's edge.
2724 Main Street
Santa Monica CA, 90405
Open: 10:30 AM – 5:30PM
Closed Tuesdays
Photography by: Emily Knecht