Facial Fitness With Jaclyn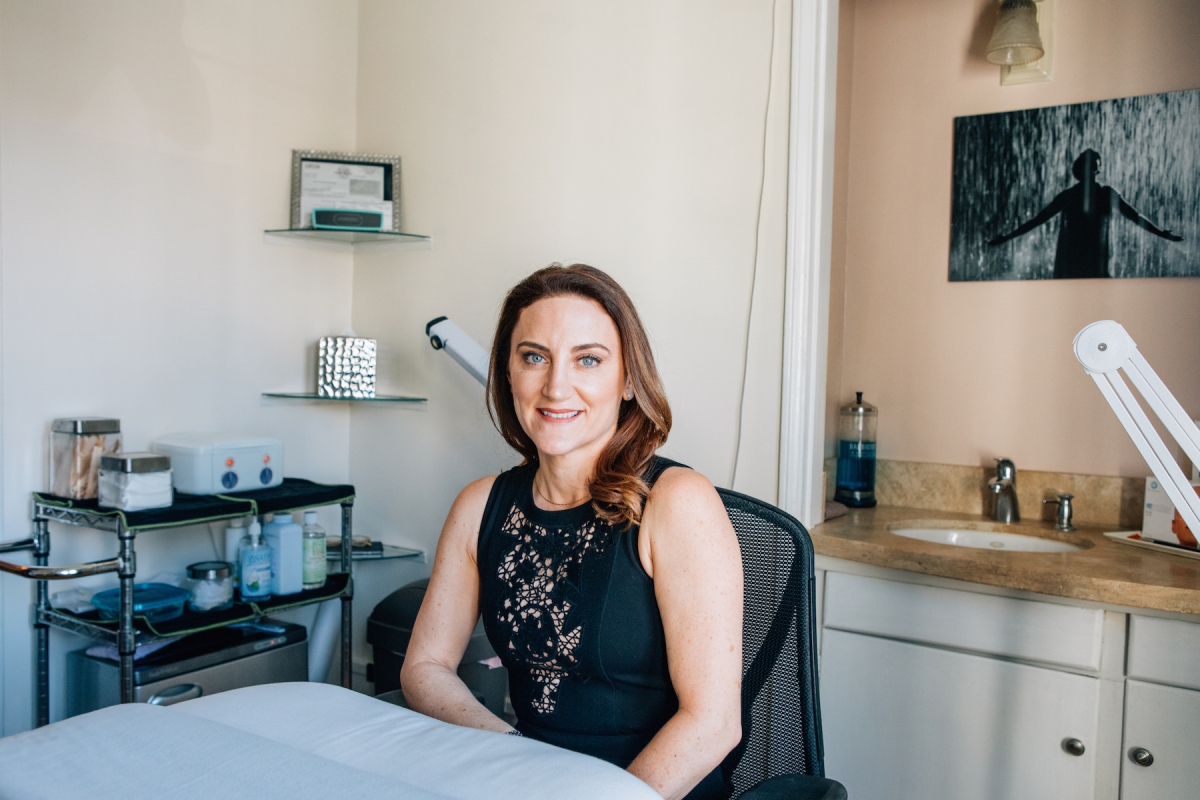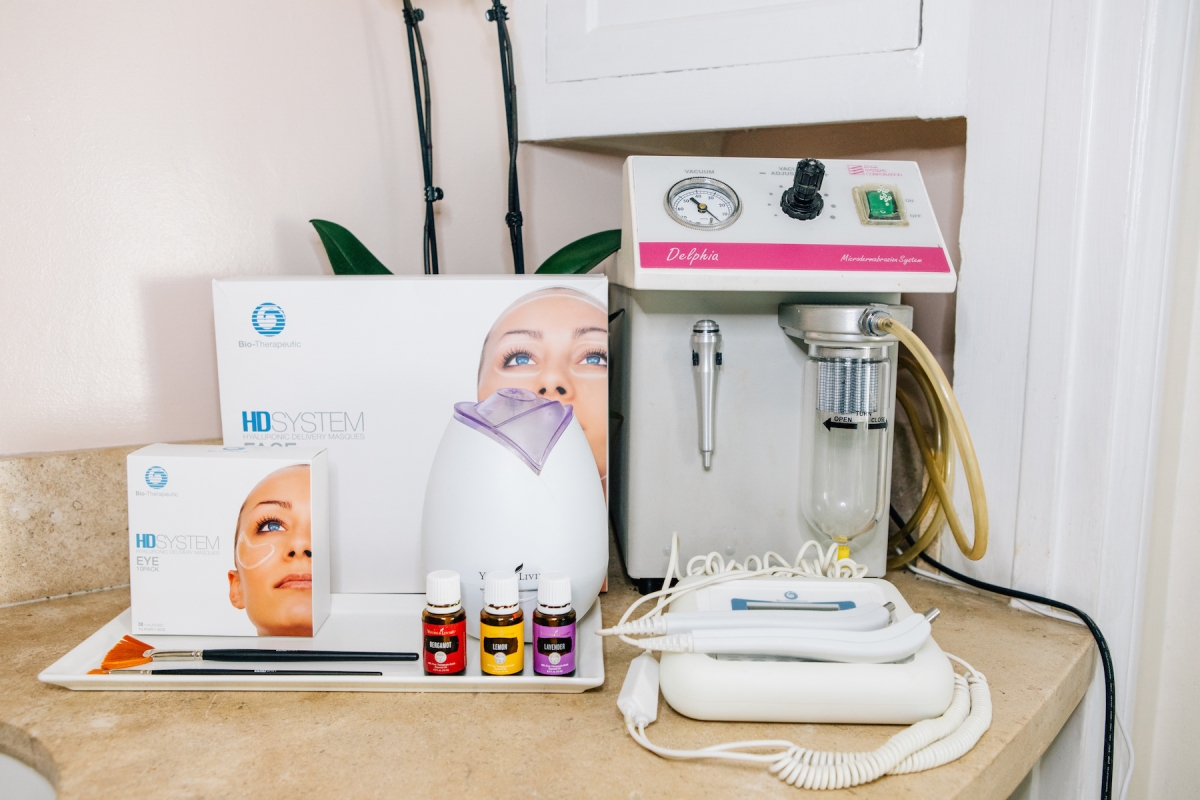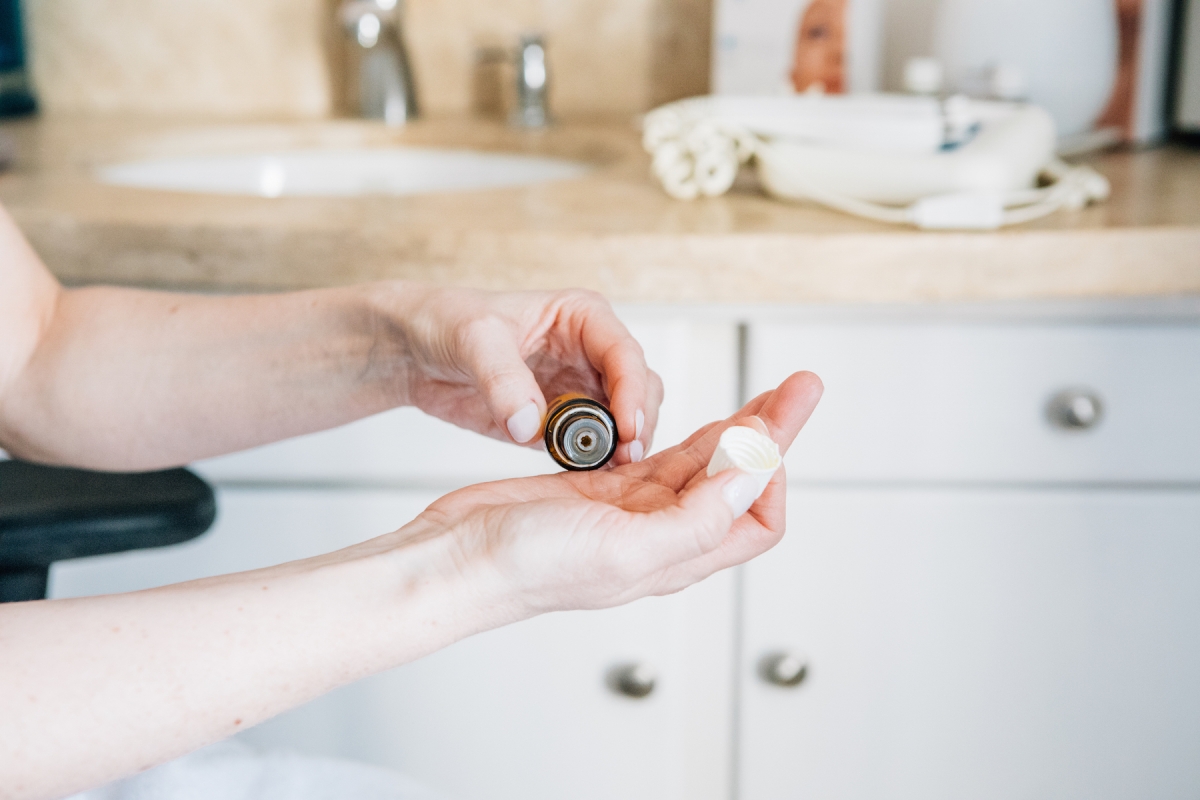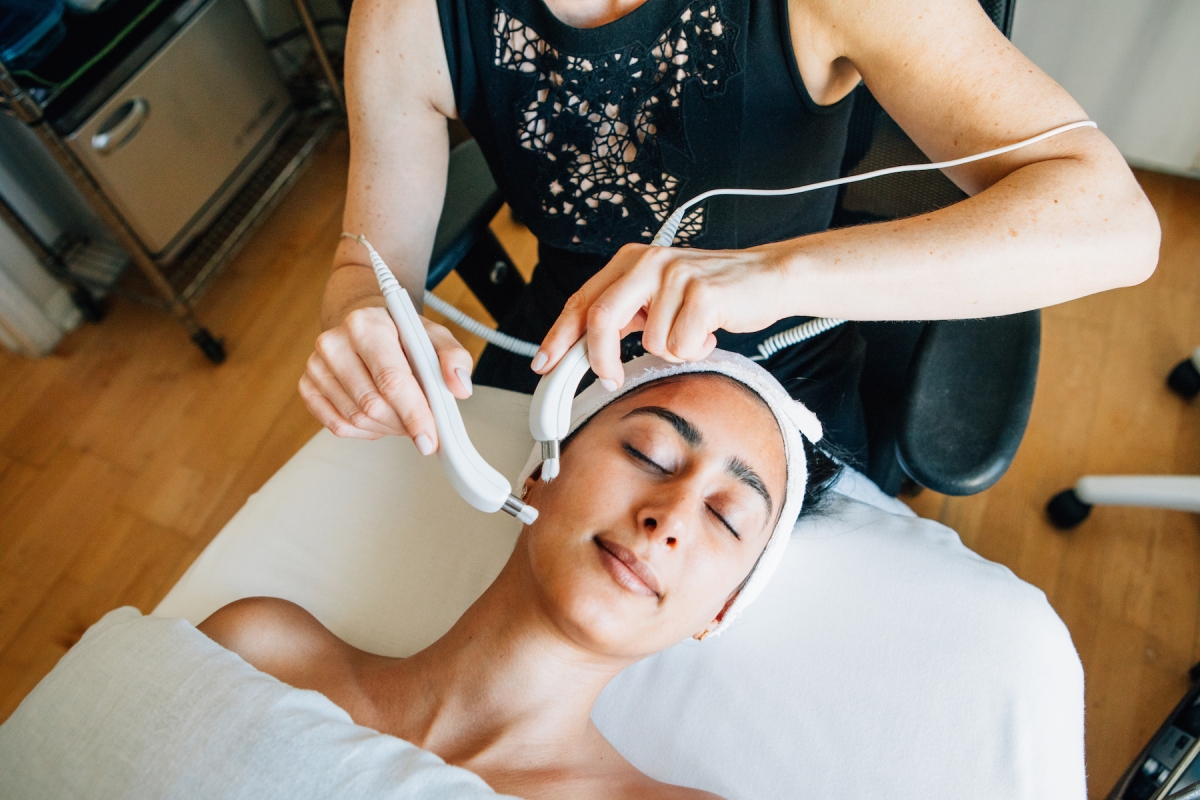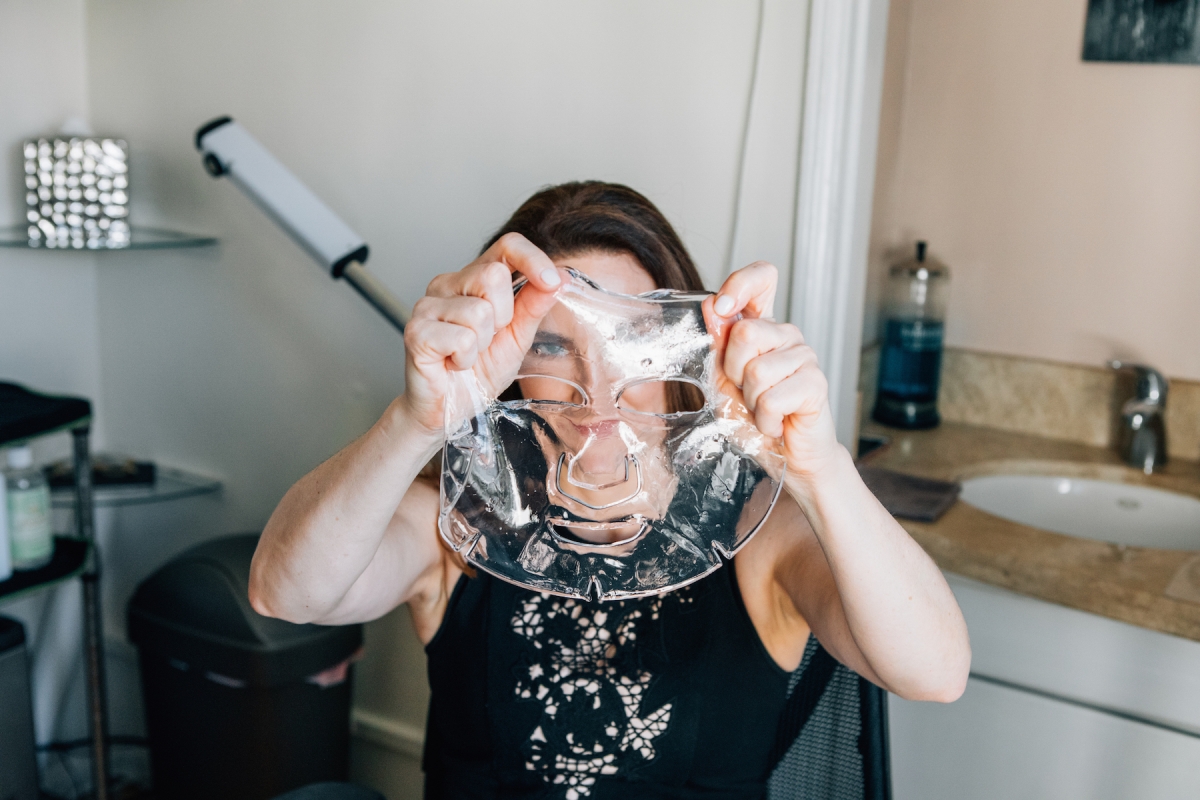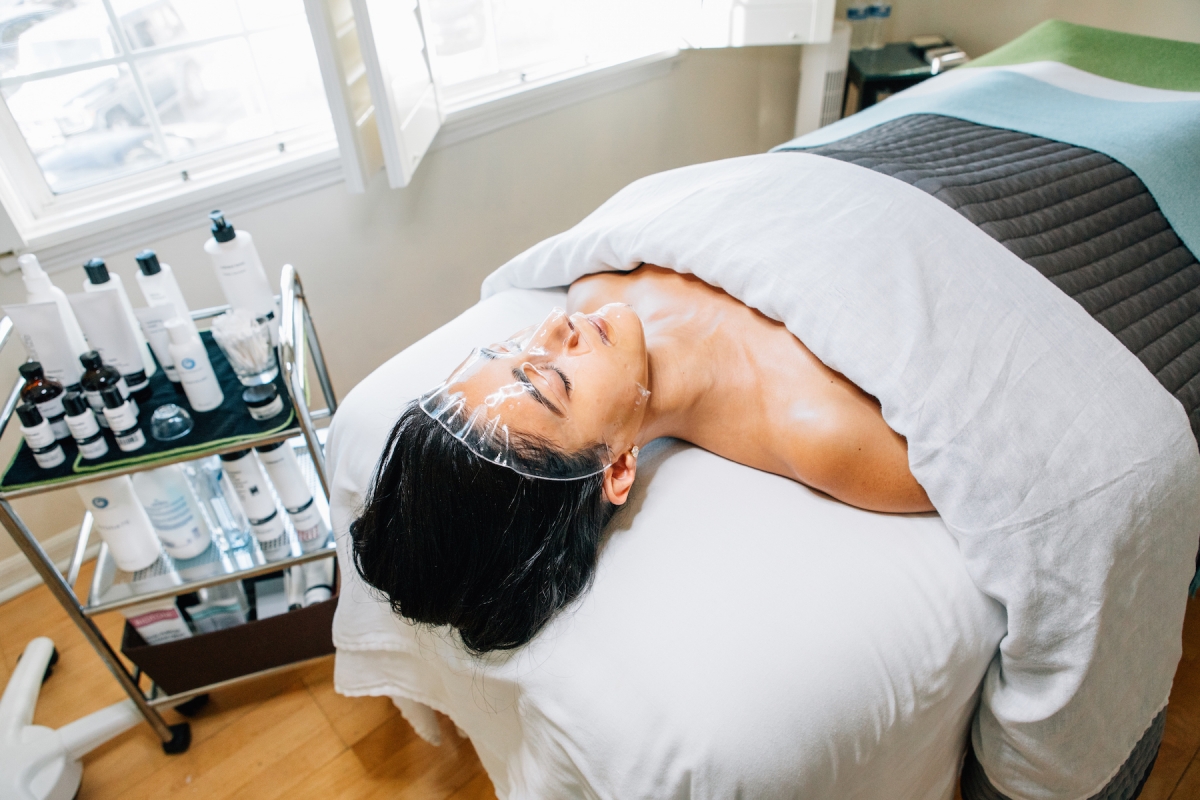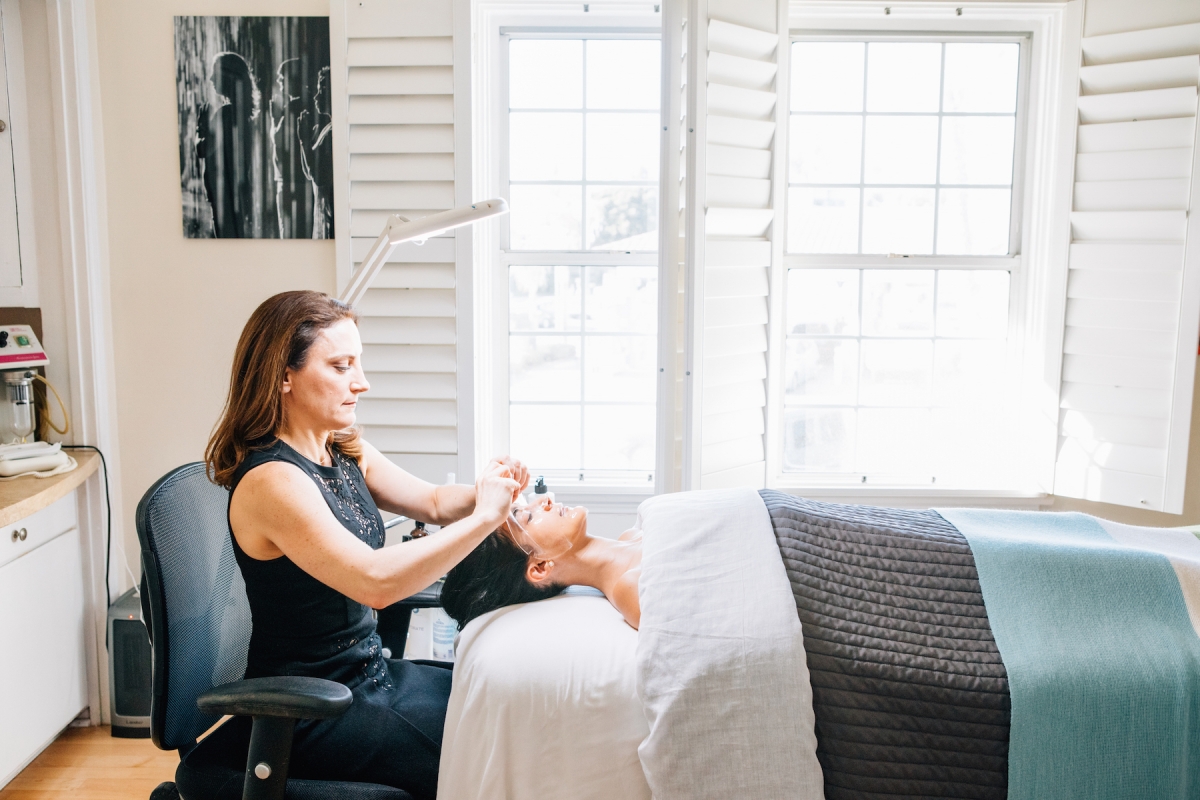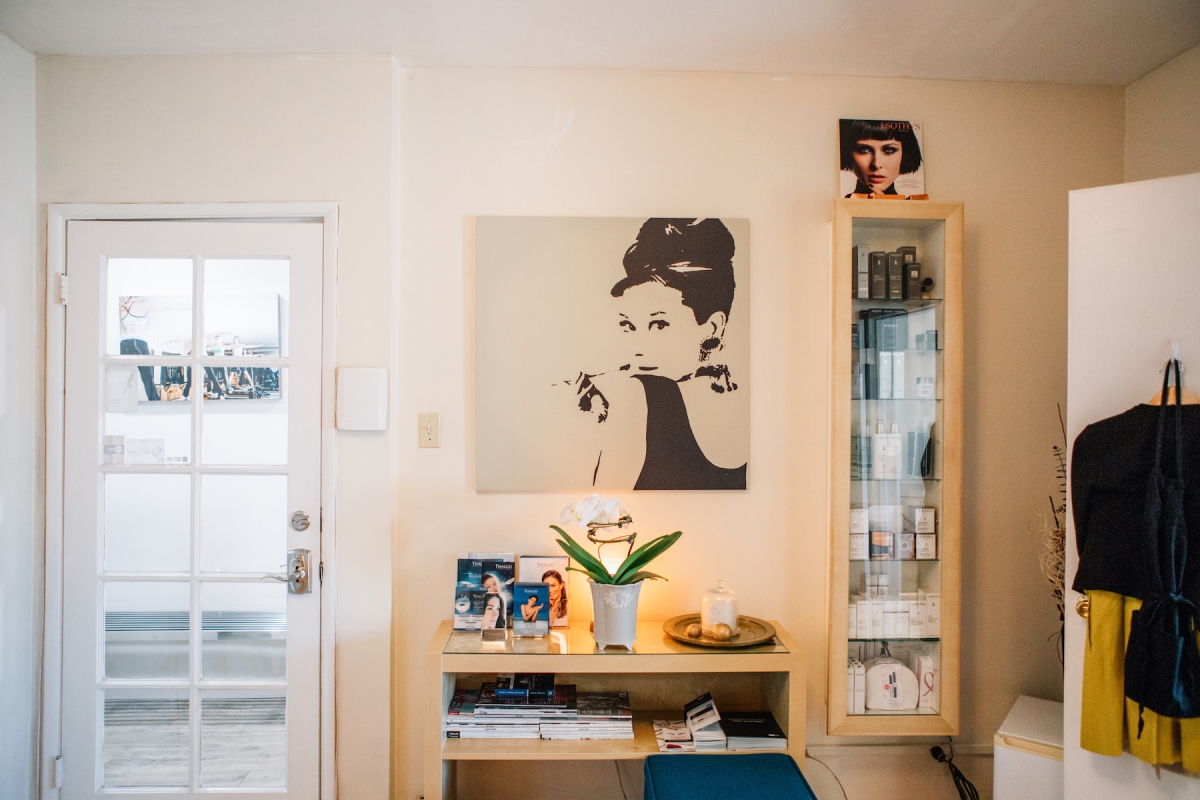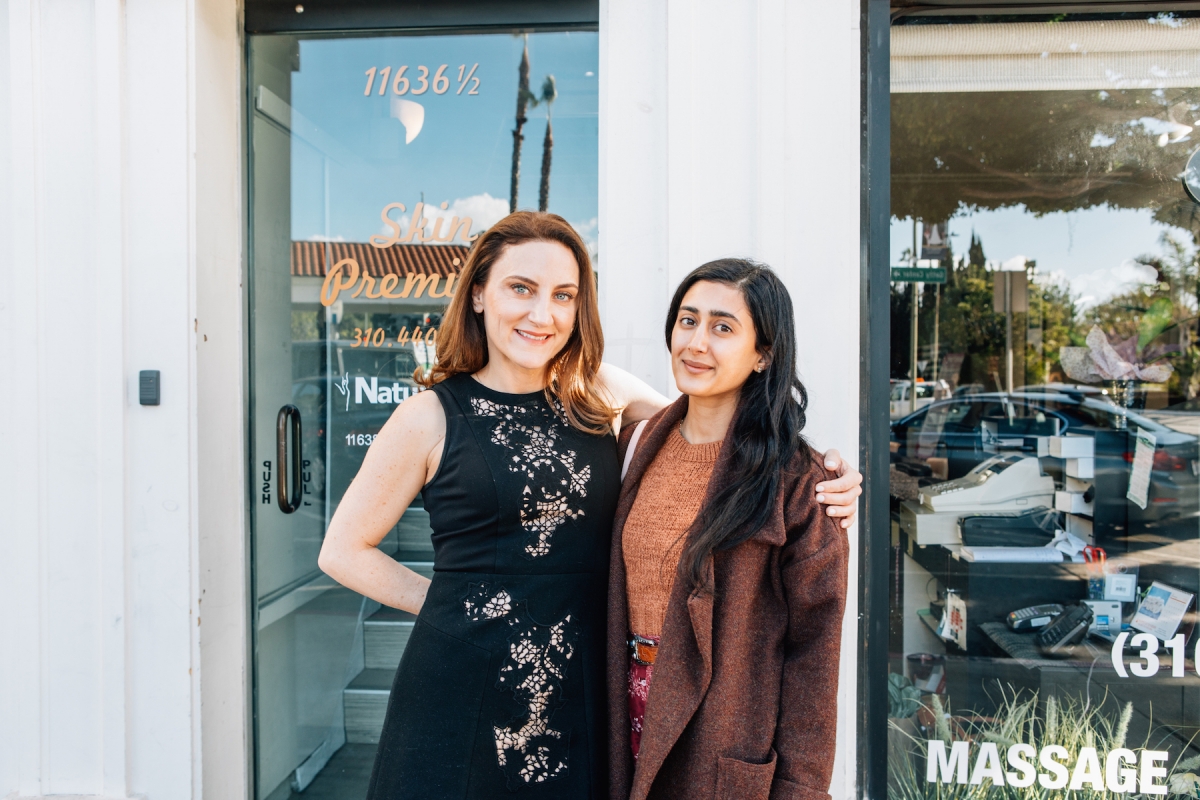 As much as glowing has to do with the foods we eat, the thoughts we harbor, and the people we surround ourselves with, none of it can really shine through without a glowy complexion, of course! That's where facials come in. Meet Jaclyn of Facial Fitness and see why she's become one of our favorite go-to's.
A visit to Jaclyn at her upstairs facial studio in Brentwood is an experience we really look forward to. Wether it's monthly maintenance, or getting ready for something like your wedding, Jaclyn has the goods to get your skin primed up.
Cocooned in Jaclyn's comfy and warmed bed, you get the most relaxing treatments under her care, as she stays with you over an hour to give you the best of the best treatment. She always includes a little neck, shoulder and head massage with every visit, so you literally leave there with not only a literally glowing face, but also blissed out in relaxation.
When it comes to her treatments, she always has something new to try, so that your face gets exactly what it needs. Wether it's the hydrating gel sheet masks (our favorite, if you follow us on instagram you've definitely seen this futuristic looking mask on our faces + peep our giveaway to check it out yourself!) or micro-currents, she believes in manipulation of the best tools to keep your face in tip top shape. She is highly skilled and very gentle with extractions, which is super important to us (aggressive picking is a big no-no in our books). A gentle touch with the skin on the face is absolutely crucial to longevity of glow within the skin.
GLOW GIVEAWAY // We're offering an exclusive Spring Renewal Deep Cleansing and Hydrating Hyaluronic Sheet Mask Facil — Enter the giveaway on our instagram!
Facial Fitness by Jaclyn // www.facialfitnessbyjaclyn.com + find her on yelp.
HOW THEY GLOW QUESTIONNAIRE
NAME:
Jaclyn Elizabeth Welcher
NICKNAME:
Jax
PROFESSION:
Owner and Esthetician at Facial Fitness By Jaclyn
WHERE DID YOU GROW UP?
Upstate New York
WHERE DO YOU LIVE?
Burbank, CA
WHEN YOU'RE EATING HEALTHY, WHAT IS A TYPICAL…
BREAKFAST: Egg on whole wheat with smashed avocado, fresh lemon juice and tomato with a side dish of sheep's milk yogurt and fresh berries. And the following supplements-apple cider vinegar, unsweetened cranberry juice, VitaMineral Green Drink, Collagen/Gelatin powder, multi-vitamin, b-12
LUNCH: Whole-wheat tortilla wrap with turkey or chicken and raw vegetables
DINNER: Baked salmon with vegetables
SNACK: Hard boiled egg, piece of fruit, hummus, gluten free crackers, granola bar
WHAT ARE YOUR FAVORITE SPOTS/RESTAURANTS TO EAT HEALTHY?
Meal prepping and eating at home is the healthiest choice for me because I know exactly what's going in my food. J Healthy spots-Sugarfish
WHAT IS YOUR FAVORITE INDULGENCE?
Coffee, the burger at Petit Trois,Tobi Cookies salted caramel cookies
WHAT ARE YOUR FAVORITE SPOTS/RESTAURANTS TO INDULGE?
Petit Trois, Commonwealth in Burbank, 71 Above, Terroni
WHAT WOULD BE YOUR LAST MEAL ON EARTH?
Any of my Mom's home cooked meals
WHAT IS THE BEST DISH YOU COOK/ YOUR FAVORITE RECIPE?
Omelette with vegetables and crispy prosciutto, Homemade brownies from scratch
WHERE DO YOU GROCERY SHOP?
Burbank farmers market, Sprouts, Trader Joe's
TOP 3 ITEMS YOU ALWAYS HAVE IN YOUR KITCHEN?
Lemons, avocados, fresh vegetables
WHAT IS YOUR FITNESS REGIMEN? (how often & what you do)
Workout 3-4x/week doing a variety of the following-stretching, running, hiking, walking, abs, planks, hula hooping, weight training, pilates at Natural Pilates in Brentwood, monthly massages, chiropractic as needed
WHAT IS YOUR SKINCARE ROUTINE? (products, facials, etc)
Products-PCA Skin, Bio Therapeutic, Kaibae
Morning- Creamy Cleanser, Total Strength Serum, Ideal Complex Eye Gel, Hyaluronic Acid Boosting Serum, Clearskin Moisturizer, Sheer Tint SPF 45
Evening-Facial Wash, Witch Hazel Toner, Ideal Complex Eye cream, and alternate with Hydrabalm Moisturizer and C and E Strength Max Serum
Once per week-deep facial massage with Kaibae Baobab Oil, Mask with either Hydrating Mask or Retexturizing Mask 2 times per week-cleanse with Clarisonic and one of the above cleansers, Gentle Exfoliant after cleansing followed by Nutrient Toner
Once per month-Deep cleansing facial, mild peel, Bio Therapeutic Microcurrent treatment / 1-2 times per year-Botox with Dr. Raffi Hovsepian
WHAT ARE YOUR FAVORITE MAKEUP/NATURAL BEAUTY PRODUCTS?
Makeup-Glo Minerals, La Bella Donna Skin Care-Kaibae Baobab Oil, Young Living Essential Oils added to skin care products
IF YOU WERE STRANDED ON A DESERT ISLAND, WHAT 3 PRODUCTS WOULD YOU TAKE WITH YOU?
Tweezerman Tweezers for brow shaping, PCA Skin Hyaluronic Acid Boosting Serum, Glysolid Hand Cream
WHAT PROFESSIONAL BEAUTY/HEALTH/FITNESS/SPIRITUAL GURUS DO YOU SWEAR BY?
My mentor-Marie Auerbach-May she Rest in Peace! She was a lovely Romanian Esthetician in my hometown of Queensbury, NY who started me on my skin care journey when I began getting facials at 14 years old. She instilled in me the importance of skin care and groomed eyebrows, which led me to discovering my passion for skin care. This is where it all began!
TOP 3 FAVORITE SONGS?
Too many to list, but here are a few faves:
Dark and Long by Underworld
Wheels by Fat Freddy's Drop
A Dream of You and Me by Future Islands
MOST-WATCHED MOVIE?
Shawshank Redemption, Trainspotting, Wizard of Oz
MOST LIFE-CHANGING BOOK?
Most Recently: The Subtle Art of Not Giving a F*ck by Mark Manson – it helped me rediscover what is most important to me and letting go of everything else that is not :)
FAVORITE SHOPS/BOUTIQUES?
Nordstrom Designer Resale in Brentwood, Rebecca Minkoff
COOLEST PLACE YOU'VE EVER VISITED?
Perth, Australia
FAVORITE HOTELS?
The Beverly Wilshire for LA, Cosmopolitan in Las Vegas, Colony Palms in Palm Springs, Ojai Valley Inn and Spa for spa getaway in Ojai
WHAT IS THE BEST GIFT YOU'VE EVER RECEIVED?
The loyalty and constant support family and friends
MOST PROFOUND HEALING EXPERIENCE YOU'VE EVER HAD?
Spiritual-Getting older and leaving the past behind Physical-Doing The Master Cleanse
WHO ARE YOUR MOST TRUSTED HEALERS?
Jennie at Dr. Yoav Nagar's Office and Theresa Deocales and Jordan Rodarte-all Massage Therapists with different styles, and talking with family and friends
WHAT IS THE BIGGEST LEARNING EXPERIENCE YOU'VE HAD TO FACE AND WHAT DID YOU TAKE AWAY FROM IT?
Opening Facial Fitness By Jaclyn has been my biggest learning experience so far. It is by far the most challenging thing I have taken on as an independent woman. It has taught me patience, how to sacrifice to reach my goals, to focus on what's most important, not allow for unnecessary distractions, and to enjoy that I get to do what I enjoy everyday!
DESCRIBE YOUR PERFECT DAY.
Waking up early on a Sunday morning, doing some stretching, going for a run, making a big breakfast, making a fun music playlist, relaxing, and enjoying not having to be anywhere except exactly where I am. Sundays are for resting and recharging!
WHAT IS YOUR MOST VALUABLE GLOW TIP/SECRET?
Be consistent with the following-your skin care home regimen and facials, get plenty sleep, drink a lot of water, always sleep on a clean pillowcase, workout, eat well, and be mindful and kind
FAVORITE QUOTE?
Too many to list, but here are two:
"If you have a happy mind, your face and body will reflect that happiness" – Sri Swami Satchidananda
"Study natures, love nature, stay close to nature. It will never fail you"-Frank Lloyd Wright
WHAT ARE YOU GRATEFUL FOR?
Health, family, friends, trees, water, music, my business
WHAT MAKES YOU GLOW?
Same as advice given above:
Be consistent with the following-skin care home regimen and facials,
plenty of sleep, drinking water, working out, eating well, practicing mindfulness and being kind. And unplugging from when I need to!
Photography by: Emily Knecht