Happy Isles // Lily Kaizer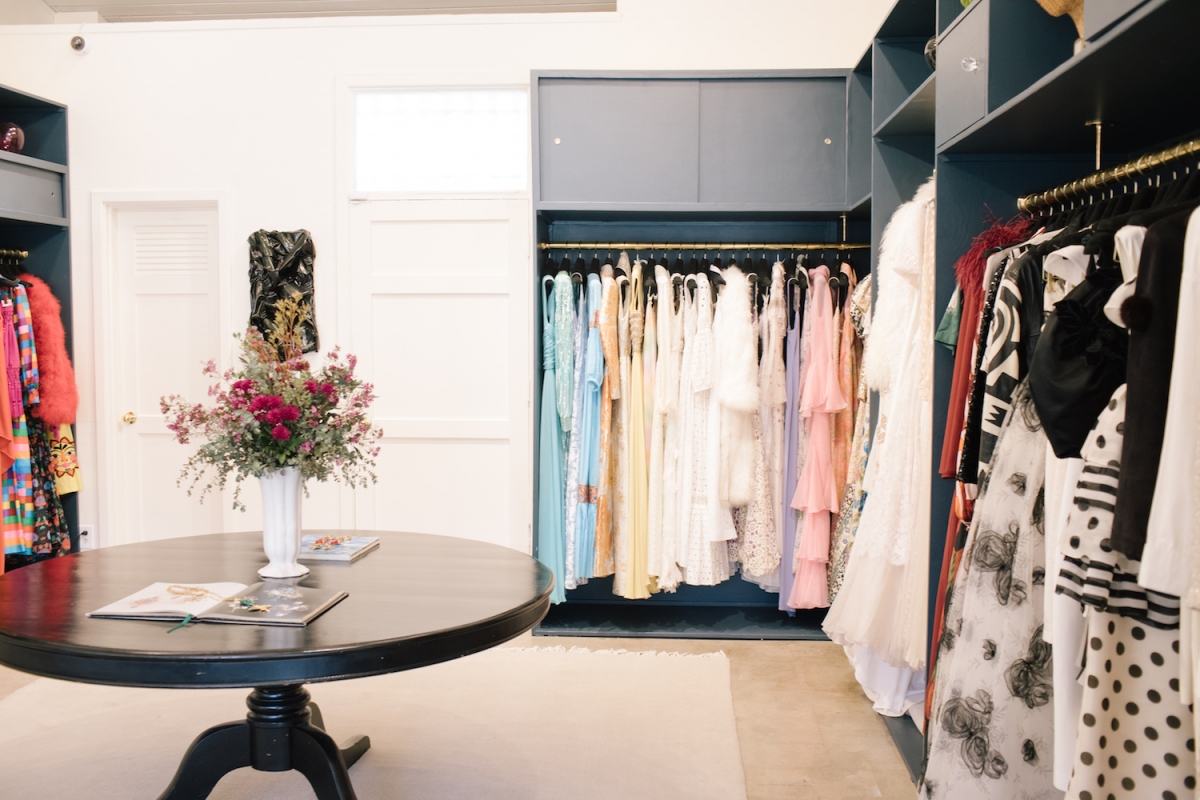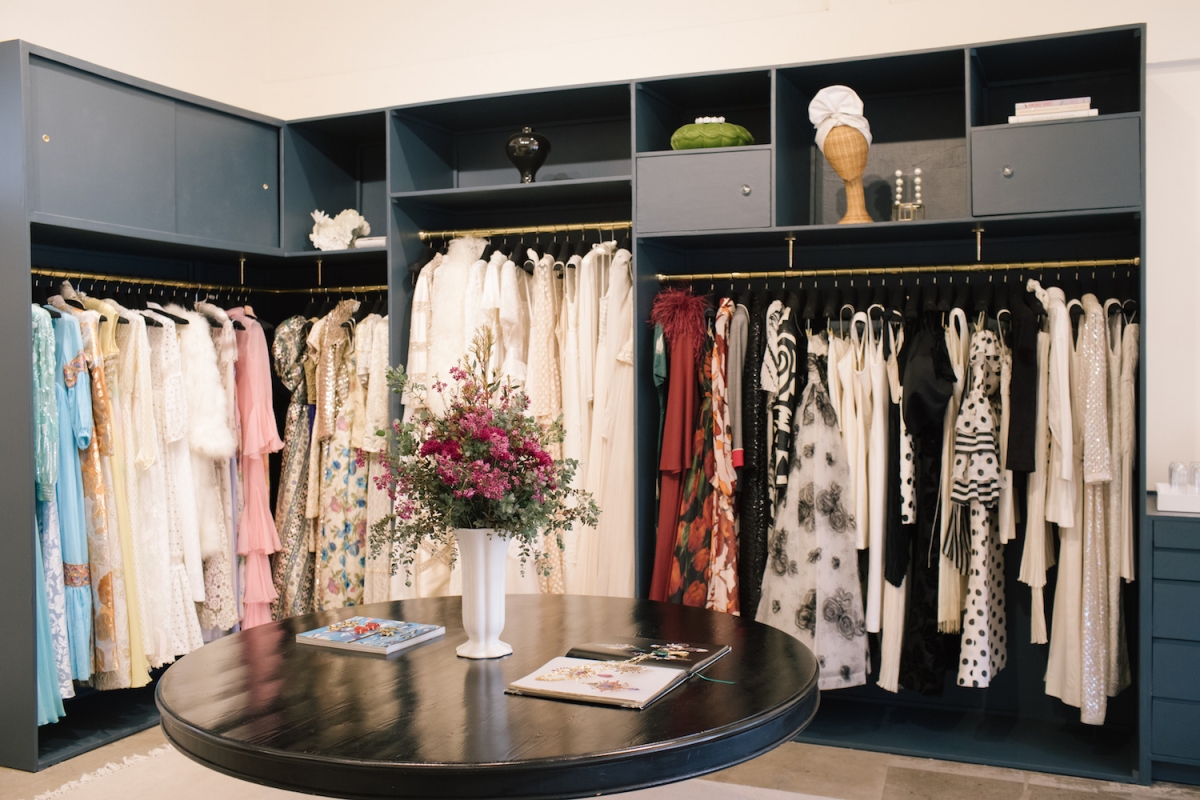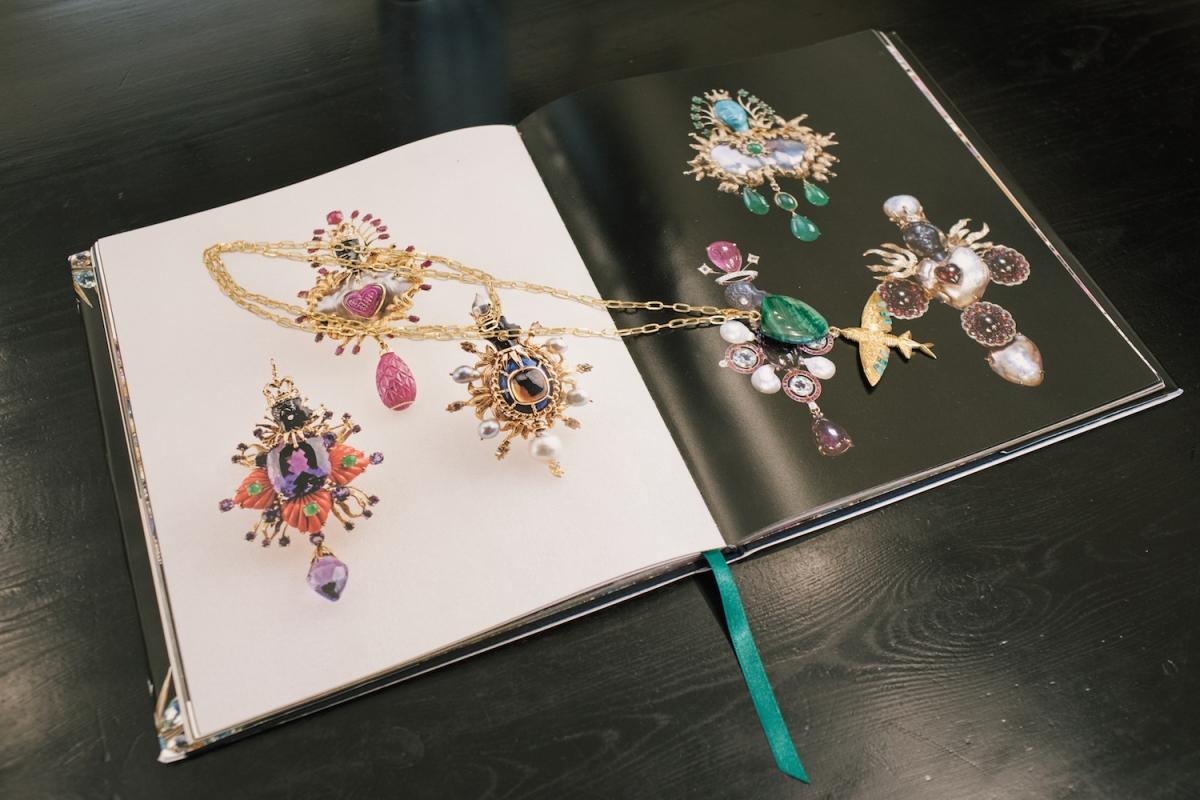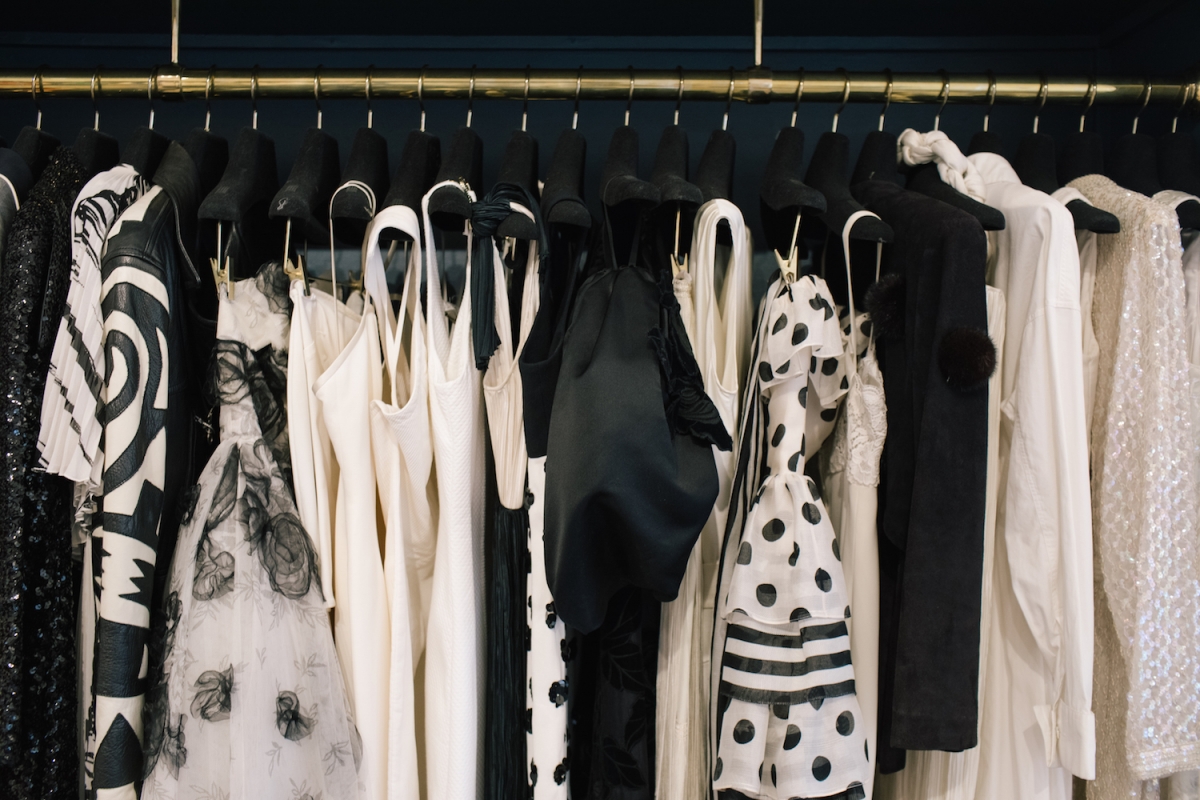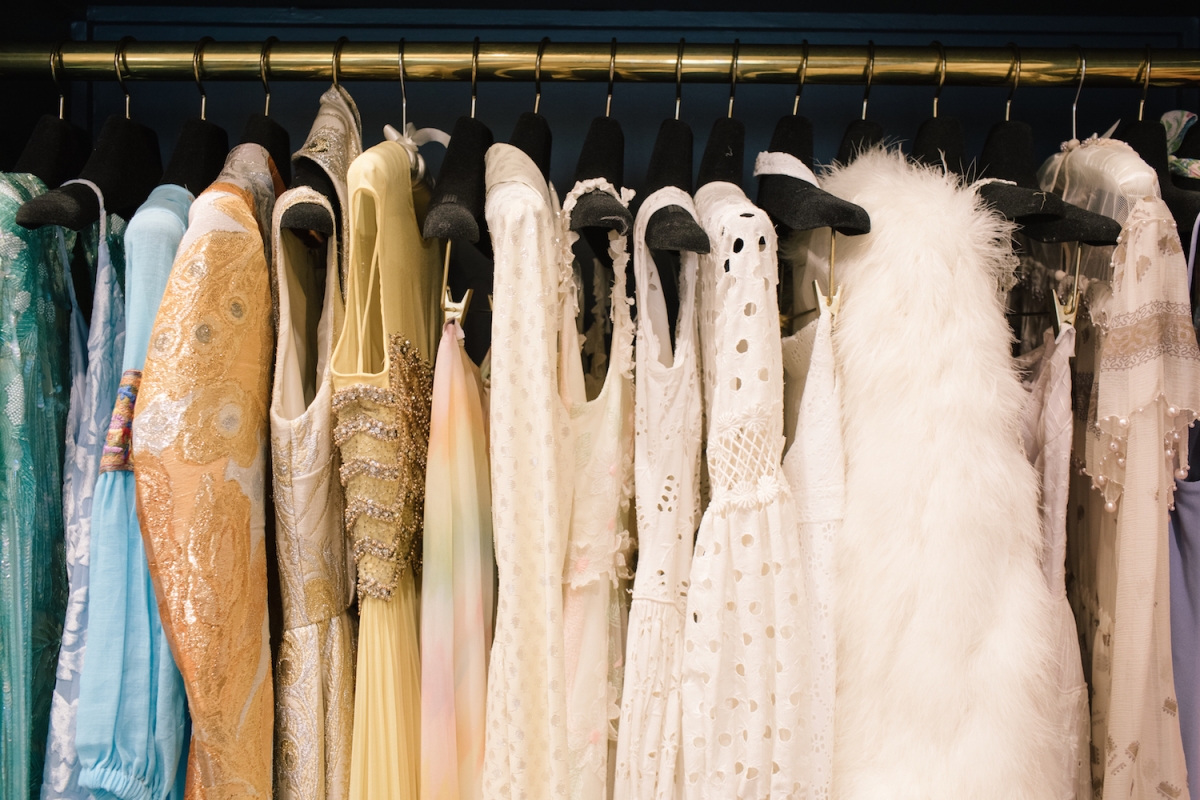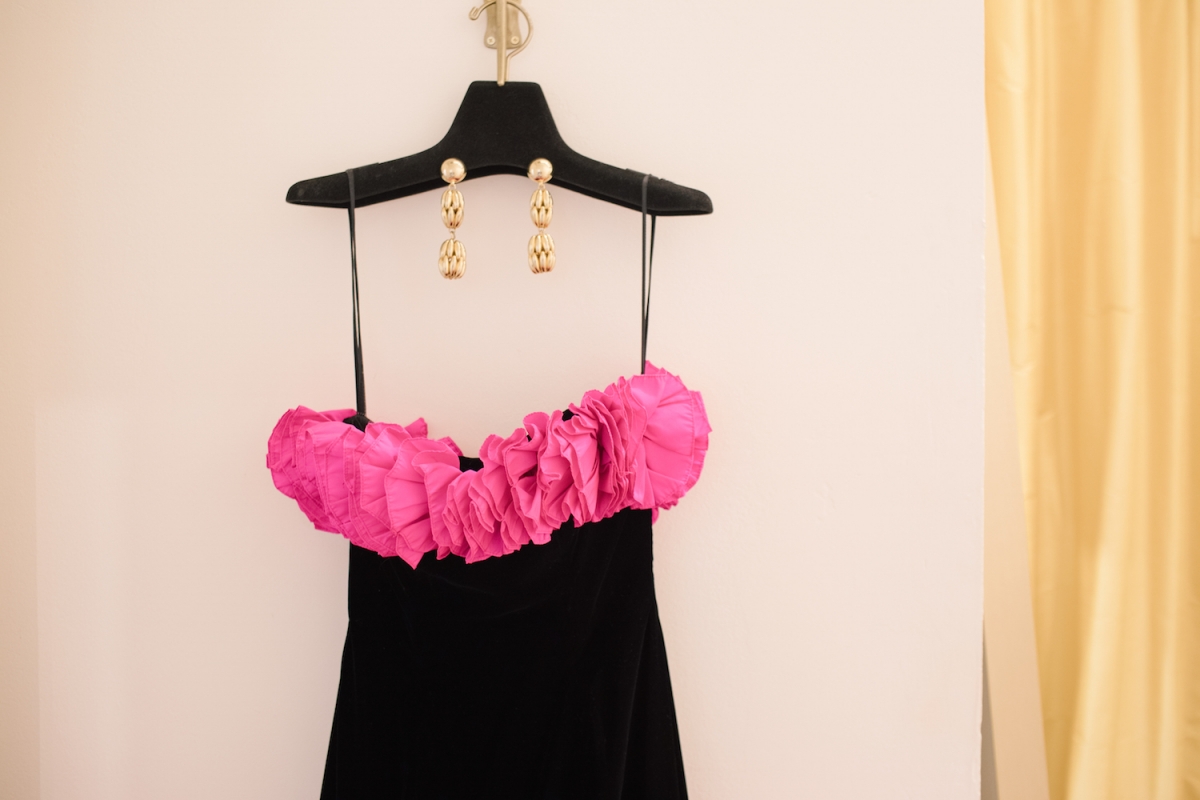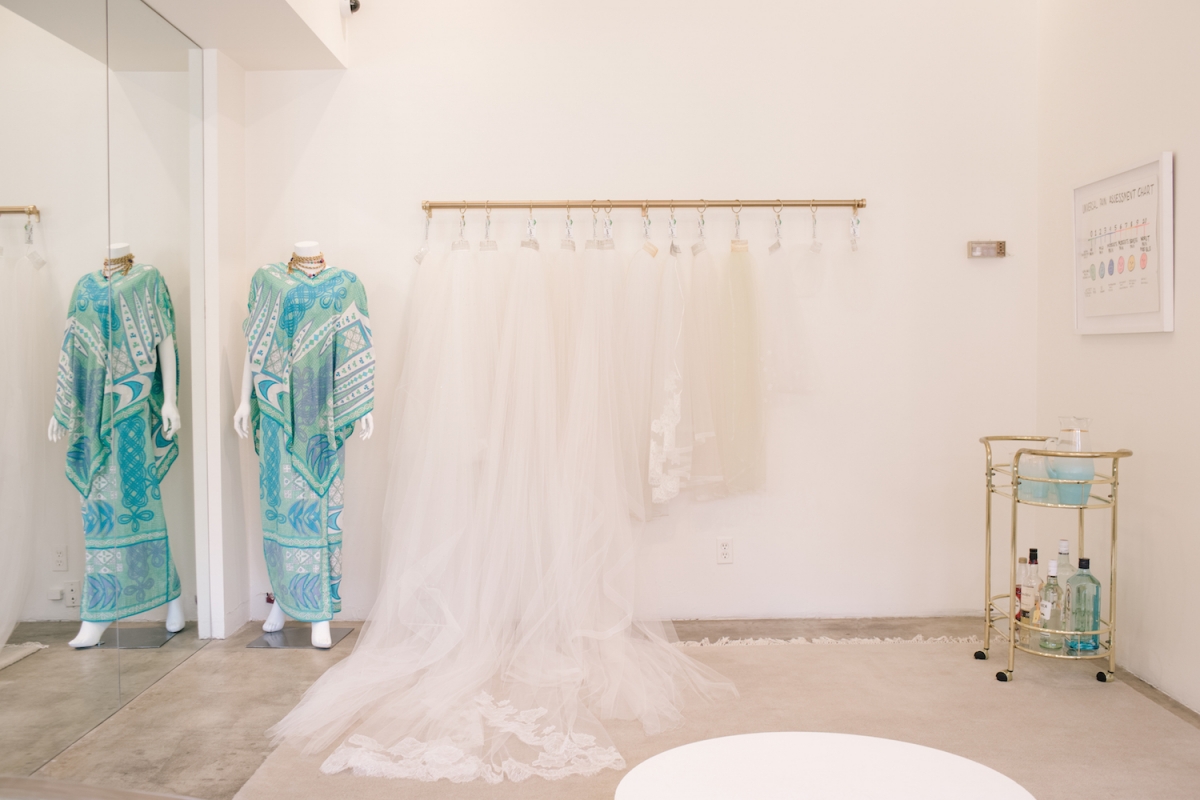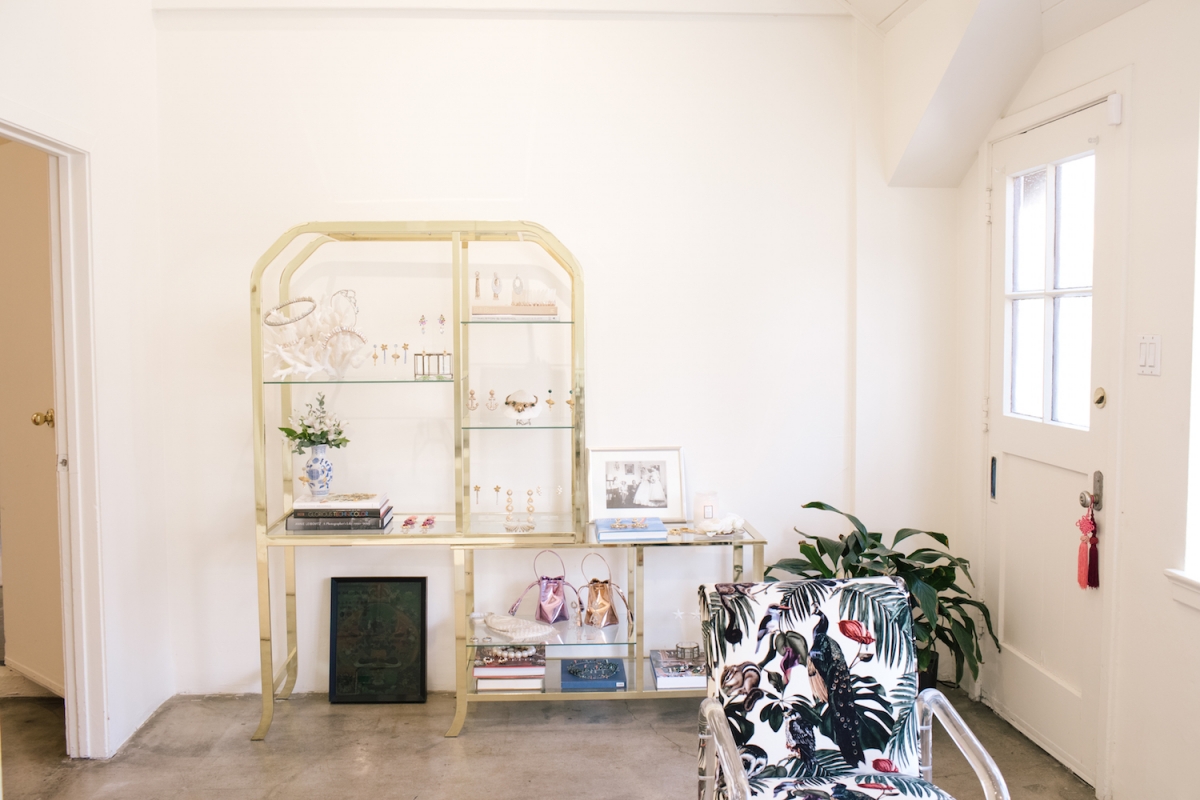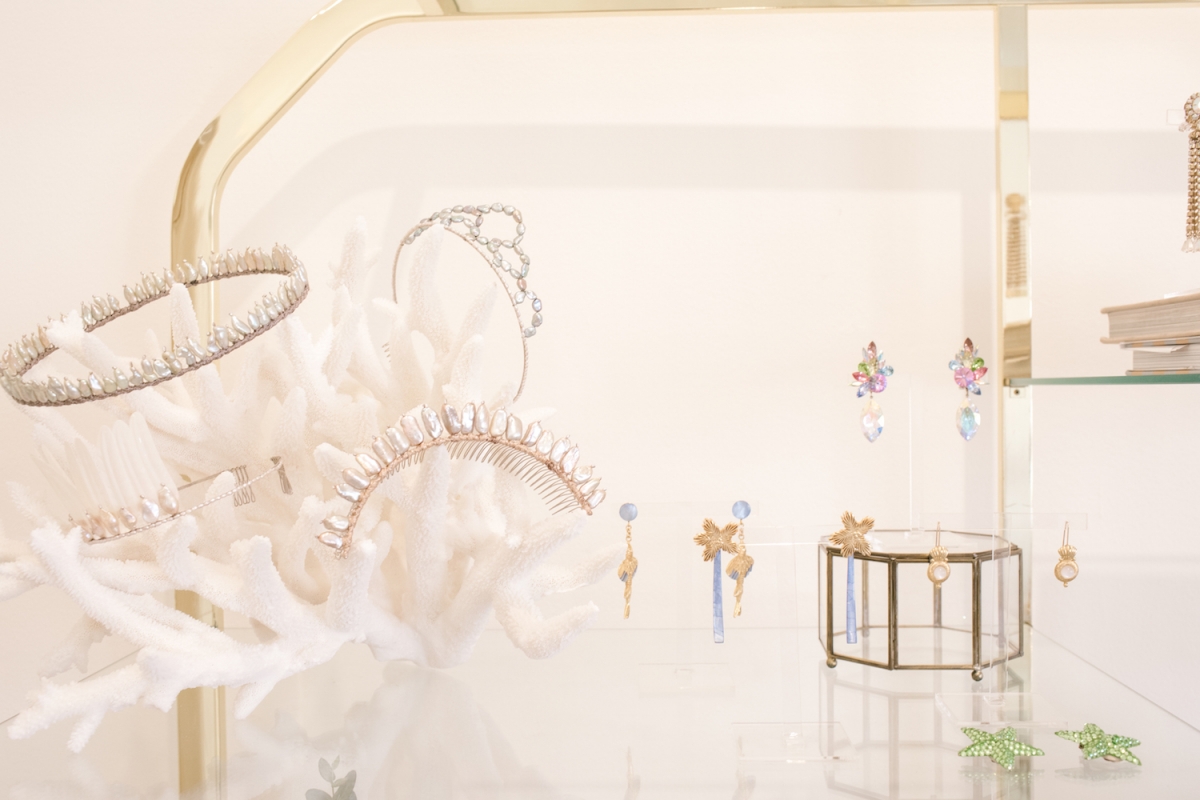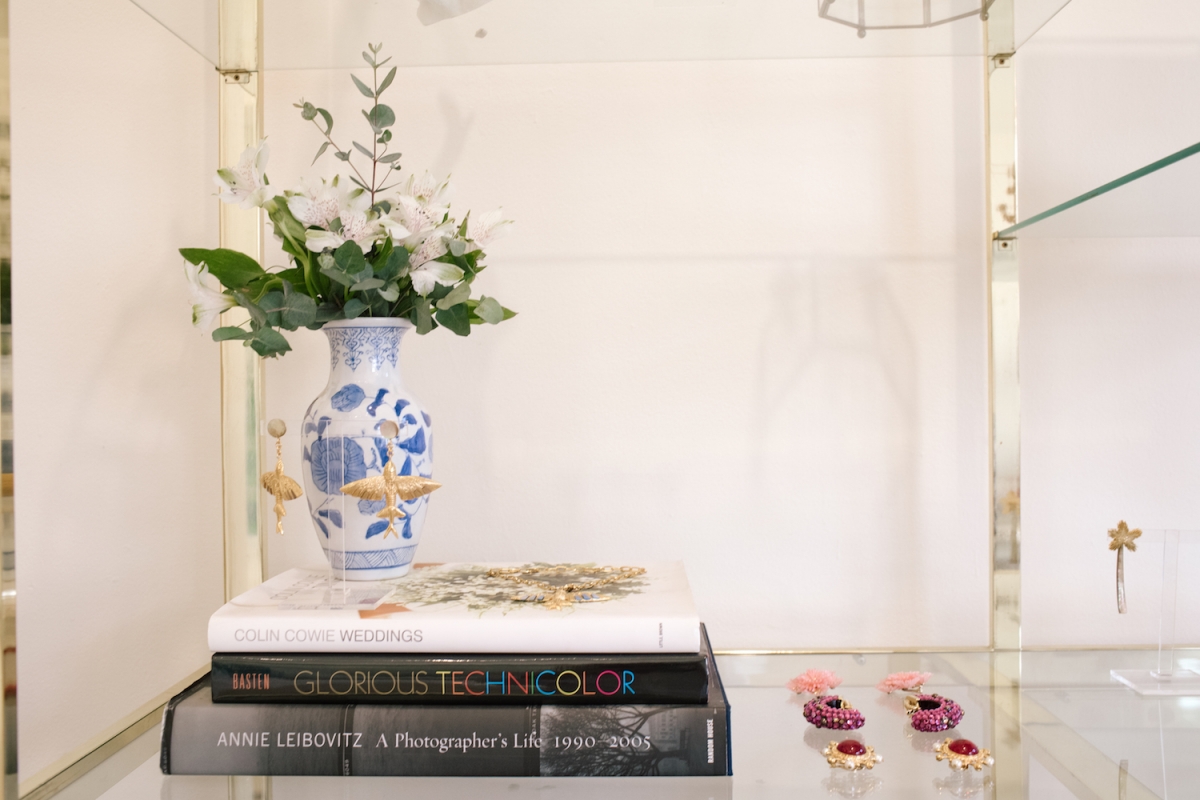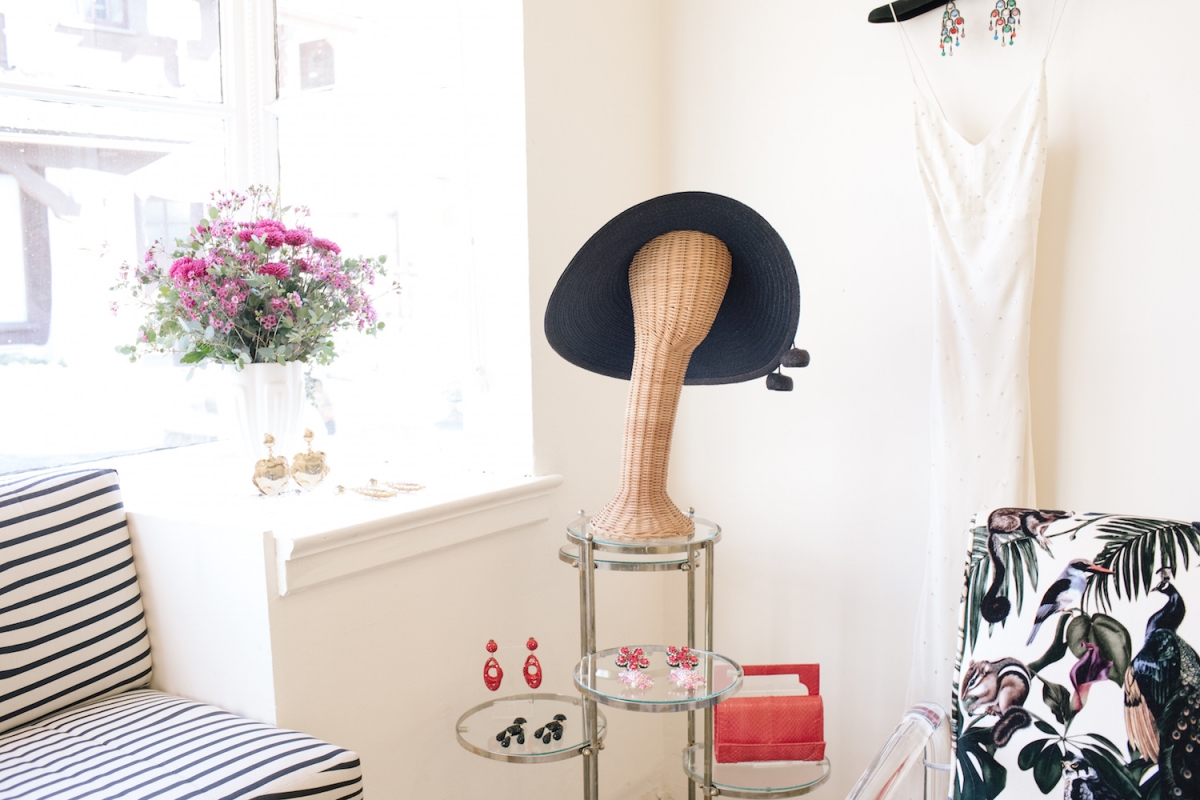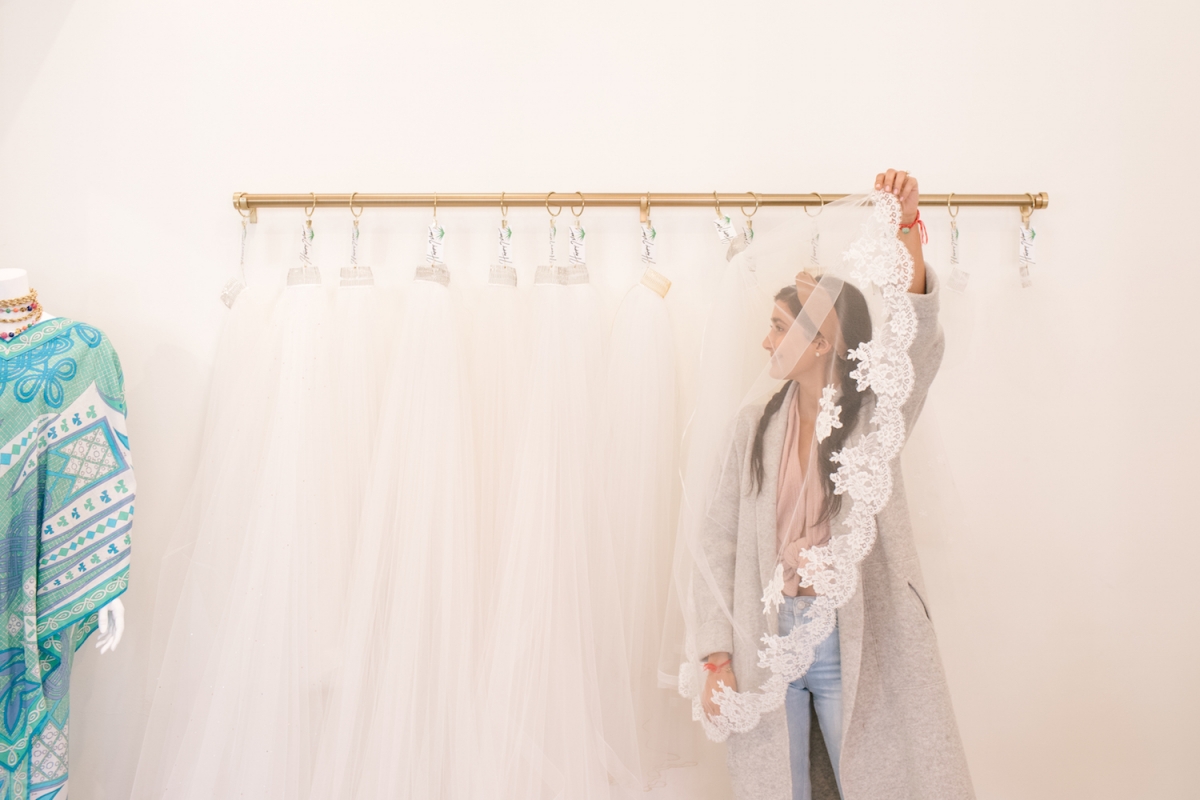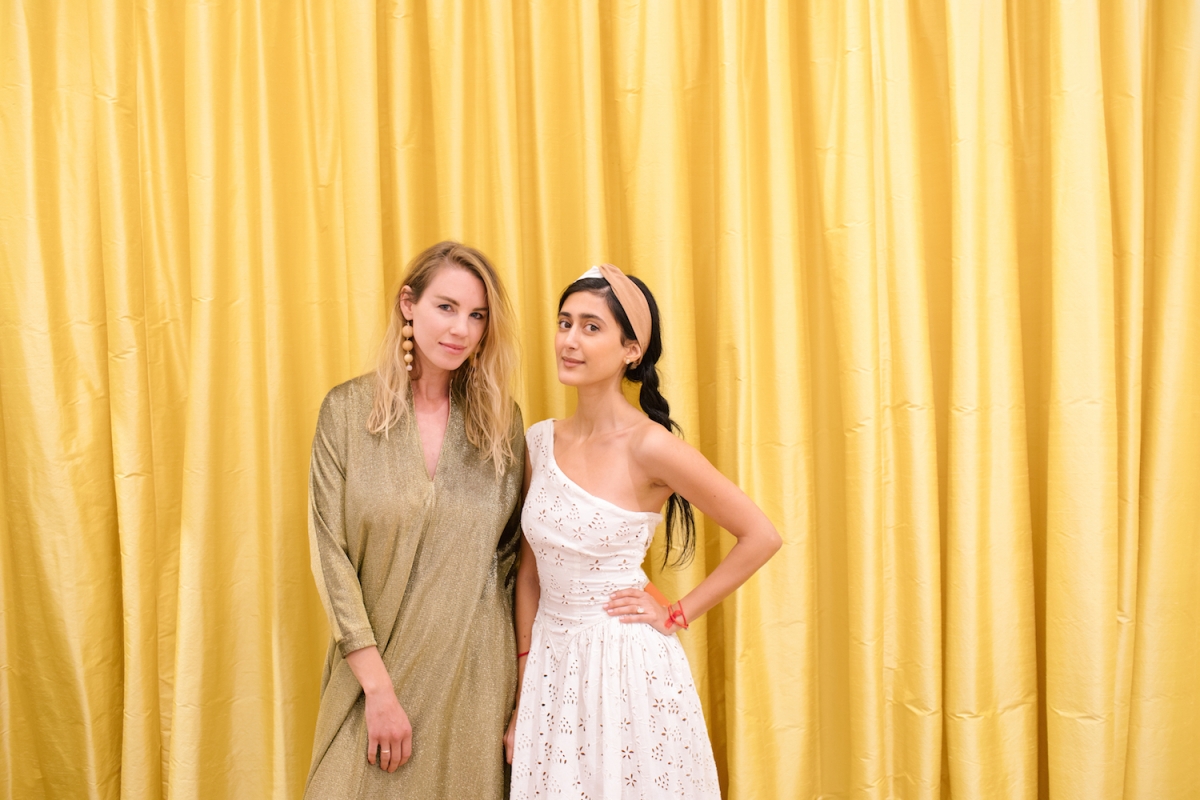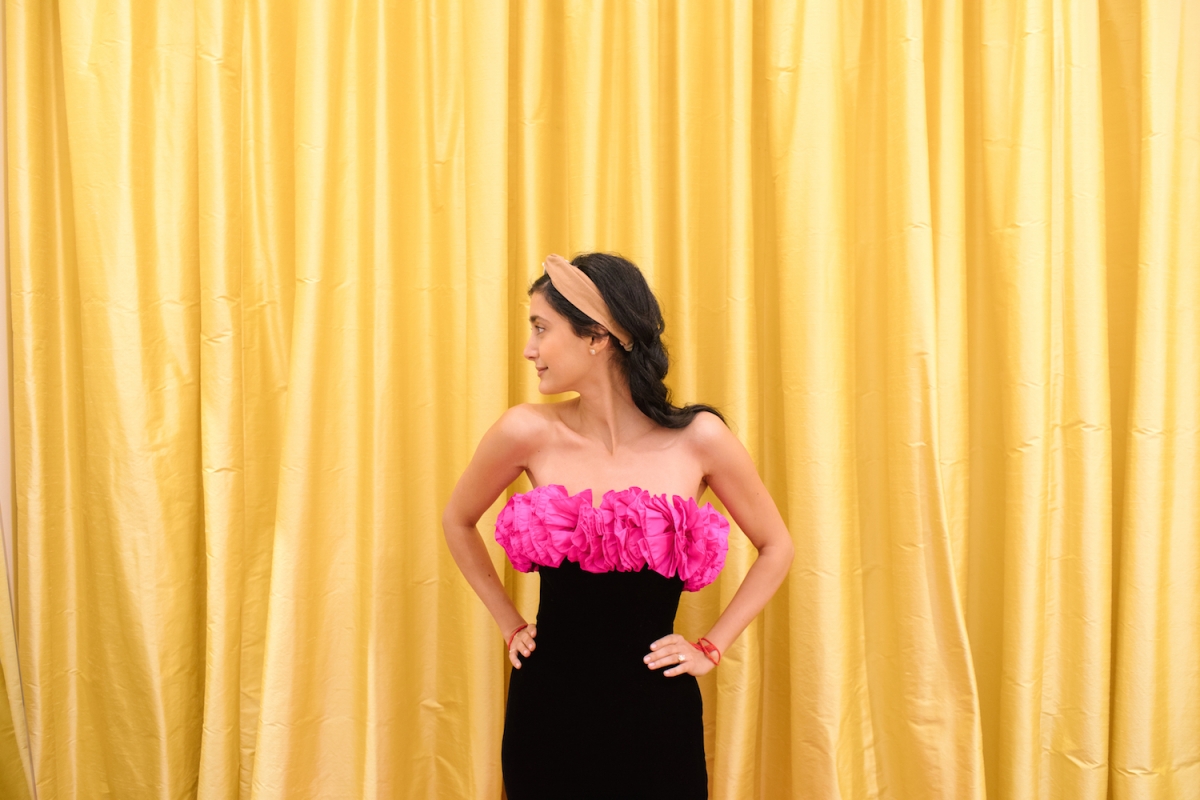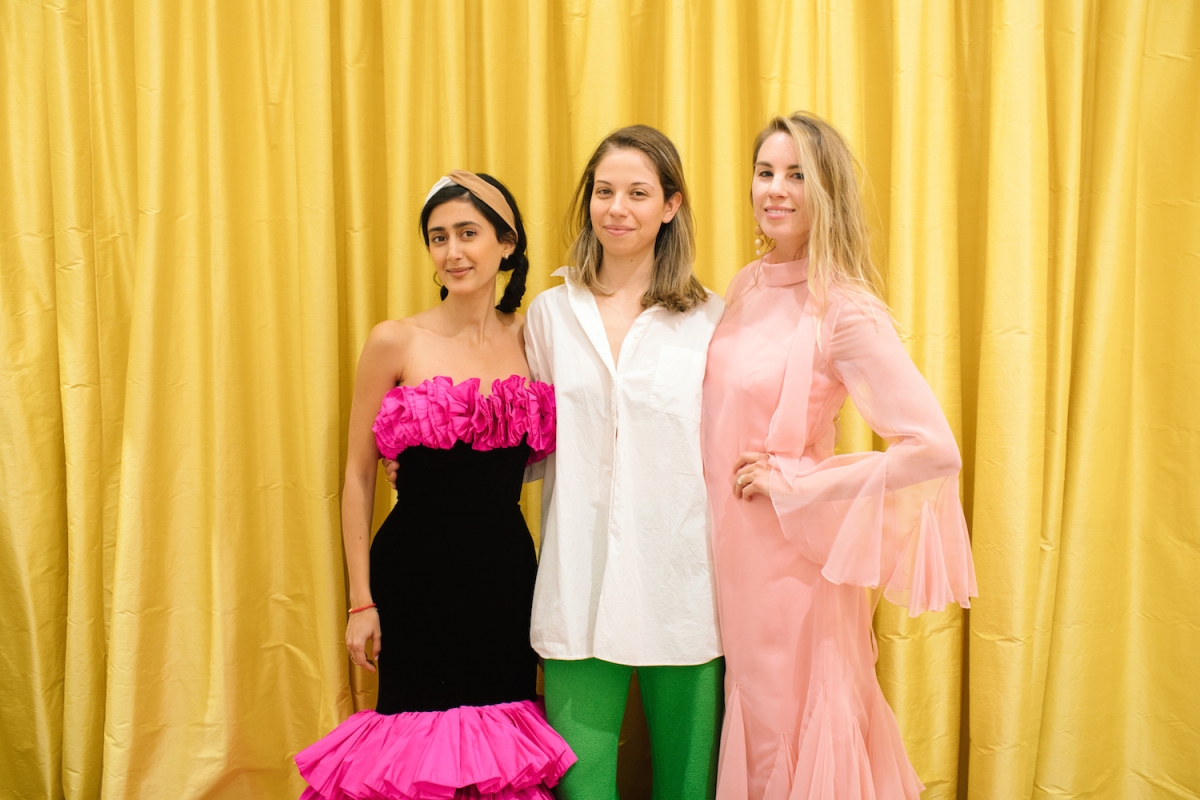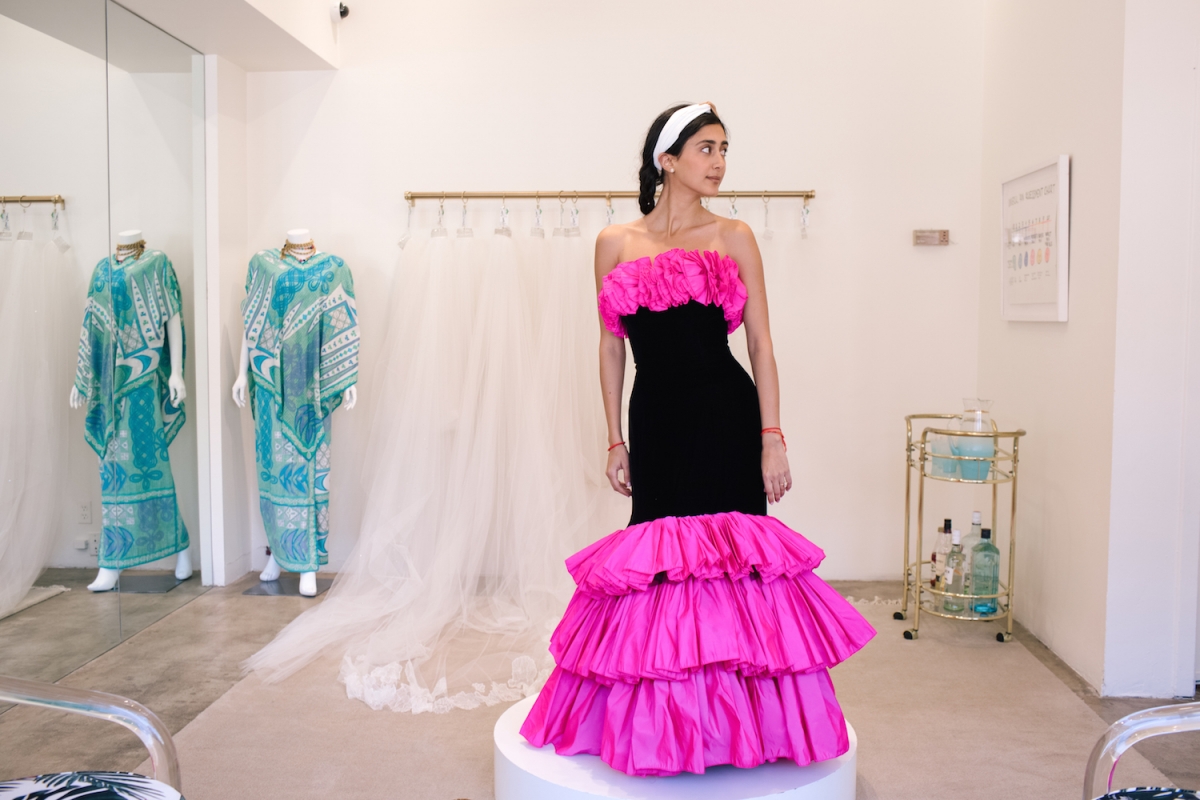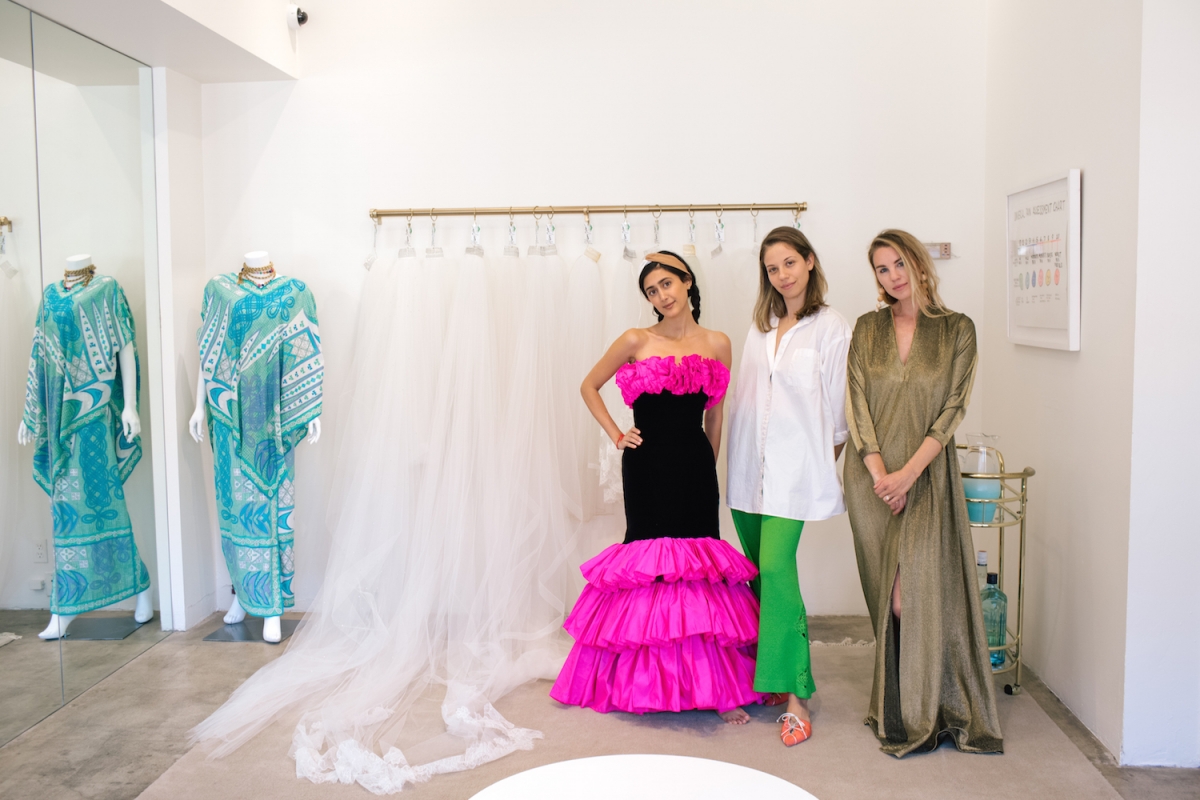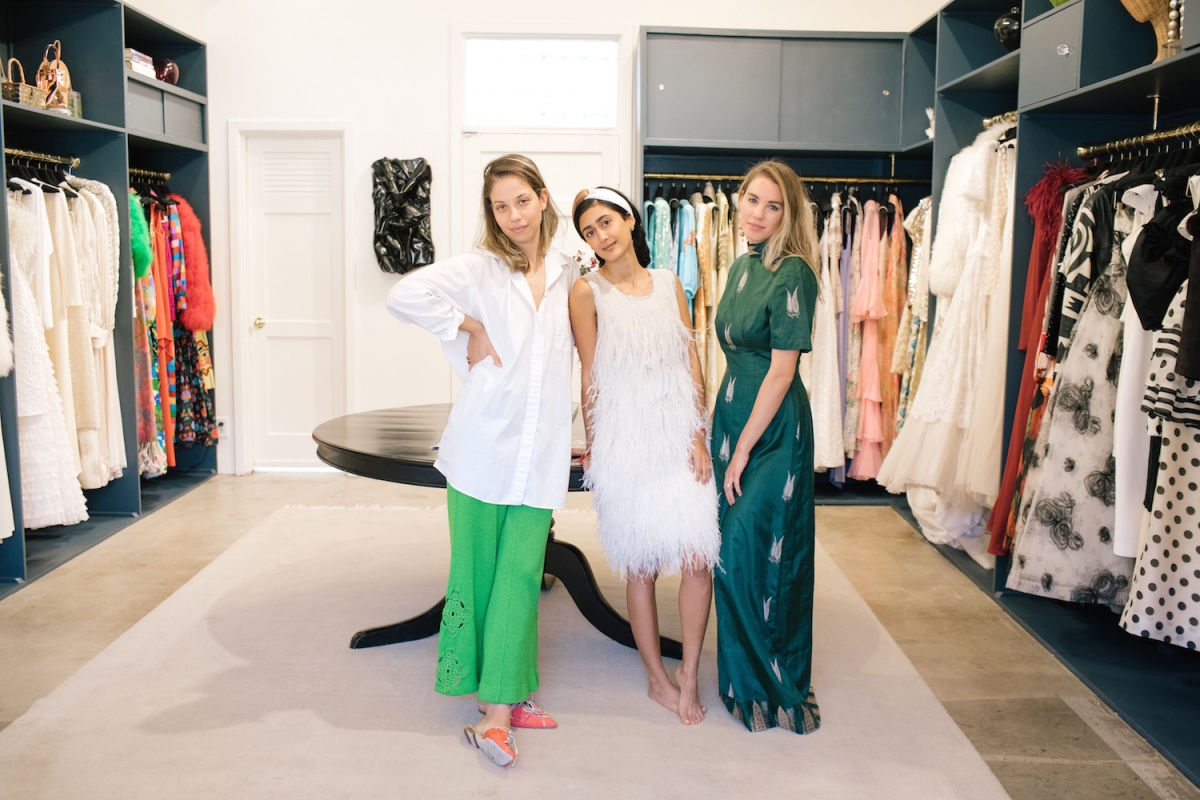 A glowy and spectacular vintage bridal shop turned incredible all-around resource for high-end gorgeous vintage gowns, Happy Isles is our happy place. Created by the ever-so-chic Lily, the boutique is curated with a keen eye and bursts with something special at every seam.
Tucked away in Hollywood's historic Crossroads of the World building, Happy Isles is a stunning and unique destination for all things luxury vintage. Owned and curated by Lily Kaizer, this shop is a true haven for fashion-girls looking for the most special of special gowns that no one else will have. Think vintage Valentino, Dolce & Gabbana, Bill Blass, Ossie Clark, Zandra Rhodes, and so much more.
Every inch of Lily's boutique is gorgeous; bright light, colorful gowns, a dressing room with a grand pedestal, and of course some drinks to accompany the shopping experience. Appointments are highly recommended, so that you get the right attention you need to find the perfect piece just for you.
When it comes to bridal pieces, Lily stocks true gems for the actual wedding to all of the events before and after. She even carries stunning veils, custom headpieces, and designer statement jewelry to add some extra glow to the special day. This is one of the moments in life where you can go "ultra-glam," and Happy Isles is the perfect place to get the goods for that.
Beyond bridal, Happy Isles is stocked with unicorn pieces for all of life's other incredible events and important moments. What we love most is that when you get something from Happy Isles, it is a unique and rare gem that no one else will be wearing.
Having worked previously in fashion event planning, Lily found a gap in the market for this more unique bridal and gown moment for the discerning fashionista. She found this incredible space in Hollywood, opened up shop, and truly curates the most fabulous pieces around. Be sure to follow her instagram for the most fun videos of her trying on all of her now gowns.
Happy Isles
www.thehappyisles.com
HOW THEY GLOW QUESTIONNAIRE
NAME:
Lily Kaizer
NICKNAME:
Lil, Billy, Bess, Lilsauce, Poopers, Kaizer, Kiki, Dollface, Fruity
PROFESSION:
Owner of Happy Isles
WHERE DID YOU GROW UP?
Los Angeles (Studio City!)
WHERE DO YOU LIVE?
Mid-City
WHEN YOU'RE EATING HEALTHY, WHAT IS A TYPICAL…
BREAKFAST:
Water first thing. And then I'll do beverages to get the system going. Smoothie with berries, almond milk, flax oil, avocado, chia seeds & chaga. Collagen & fish oil caps. Then coffee with Strauss half & half (live a little). And if it's a leisurely morning – definitely some kind of savory egg dish an hour later.
LUNCH:
Happy Isles is in Hollywood, which is still sort of a food desert. Sometimes I'll Postmates a macro bowl from M Café or grab an avocado roll and some miso soup from the weird sushi spot across the street. But even if it's leftover pasta, I always feel the best energetically when I'm eating food from home. If my head is really in the game I'll bring my lunch to work.
DINNER:
Warm grain bowl! Love faro, tons of crispy roasted kale, chickpeas with cumin, and lemon aioli. I make a version of this every Monday night with my boyfriend and best friend (and watch the Bachelor).
SNACK:
Not a huge snacker but BIG into this Waygu beef jerkey they sell at Lassons. Lone Mountain Wagyu Beef Jerkey. I have a weird thing for good jerkey. Started at Burning Man.
WHAT ARE YOUR FAVORITE SPOTS/RESTAURANTS TO EAT HEALTHY?
Salts Cure is the old standby. Obvi Erewhon, Cheebo on Sunset for lunch meetings.
WHAT IS YOUR FAVORITE INDULGENCE?
Most fun question to answer, ever! Red wine (which always makes me feel terrible the next day but I love it so much). Any creamy custardy dessert. Cocktails in general! I don't even consider pasta, pizza or burritos an indulgence – just LIVING.
WHAT ARE YOUR FAVORITE SPOTS/RESTAURANTS TO INDULGE?
Matsumoto for Sushi (where the old Hirozen was on Beverly, the chef became the owner and he really knows wassup), Madeo, a dumpling spot or two in K-Town (pan fried always). And I don't care who you are or what you say, Erewhon is an indulgence.
WHAT WOULD BE YOUR LAST MEAL ON EARTH?
Beyond hard. Gonna go rogue and say matzo ball soup. Extra balls.
WHAT IS THE BEST DISH YOU COOK/ YOUR FAVORITE RECIPE?
I make a really delicious tuna melt. Buttered fancy bread (usually whole wheat sourdough from Erewhon), tuna with mayo, Dijon, capers, finely diced red onion, lemon juice, salt and pepper, and then Kerrygold Dubliner cheese (only cheese for a tuna melt, discovered by my mom when I was in high school – melts like a dream and has a perfect balance of tang and sweet). Important to let the cheese melt on both sides of the bread and sandwich the tuna in the middle. Sometimes I do a layer of vertically sliced cornichons between one layer of tuna and melty bread. Always manage to eat this when we don't have other food in the house and it never ceases to disappoint!
WHERE DO YOU GROCERY SHOP?
Combo of Lassons, the Yummy down the street, and Trader Joes specifically for these giant "Giant Peruvian Inca Corn" nuts. Erewhon when I'm having a really good day or feeling sick.
TOP 3 ITEMS YOU ALWAYS HAVE IN YOUR KITCHEN?
Olive oil, butter, rice.
WHAT IS YOUR FITNESS REGIMEN? (how often & what you do)
My ideal is Yoga a couple times a week mixed in with a tennis lesson and a "Hip Hop Fit" class at Your Neighborhood Studio.
WHAT IS YOUR SKINCARE ROUTINE? (products, facials, etc)
I've really ramped things up this year. I've always been one to wash my face twice a day and do sunscreen. Now I've added some other products into the mix. The coolest one is the Cosrx snail mucin twice a day per my skin guru and bestie (Jessica, one half of @evenmoremakeup).
Morning:
Wash my face with Mario Badescu Enzyme Cleansing Gel
(trade this out once a week for Epicuren Apricot Facial Scrub for exfoliation purposes)
Apply Snail 96 Mucin Power Essence by Cosrx
Three times a week I do a layer of Epicuren Glycolic Skin Peel (5%)
Then Epicuren Colostrum Luminous Glow Cream
Followed by Elta MD SPF 45
Night:
Gel cleanser (and once a week exfoliating scrub, sometimes more if I'm feeling extra grimy)
Snail Mucin
Colostrum Cream
And if I'm feeling oily in general, I'll use a Mario Badescu toner pre-moisturize. For general upkeep I do a Peter Thomas Roth Irish Moor Mud mask twice a week. That stuff really loosens up my pores. Toner after that one for sure. For the moment, my schedule and pockets don't afford me the luxury of facials, so this feels like the next best thing.
WHAT ARE YOUR FAVORITE MAKEUP/NATURAL BEAUTY PRODUCTS?
Not a huge makeup person! No joke still have a "Memoirs of a Geisha" makeup palette in my "makeup" bag that I got as a Secret Santa gift in 10th grade.
IF YOU WERE STRANDED ON A DESERT ISLAND, WHAT 3 PRODUCTS WOULD YOU TAKE WITH YOU?
Sunscreen for sure. Neosporin. Probably a machete or somethin'.
EltaMD sunscreen, Epicuren Colostrum Luminous Glow Cream, R+Co Sunset Blvd Blonde Shampoo
WHAT PROFESSIONAL BEAUTY/HEALTH/FITNESS/SPIRITUAL GURUS DO YOU SWEAR BY?
Vanessa Packer who started ModelFit is a true icon of beauty and wellness. No one has a cleaner grander aura.
TOP 3 FAVORITE SONGS?
The Doris Day version of 'Bewitched, Bothered, & Bewildered'
Donna Lewis, 'I Love You Always Forever'
Kylie Minogue, ' Love at First Sight' – such a banger
MOST-WATCHED MOVIE?
Probably 'Singin' in the Rain' or 'Ace Ventura: When Nature Calls'. Really says a lot about me.
MOST LIFE-CHANGING BOOK?
The I Ching. I took a Daoism class in college that kind of changed my life.
FAVORITE SHOPS/BOUTIQUES?
Aralda Vintage! Next door to Happy Isles in the Crossroads of the World, owned by a v close lady friend, Brynn.
COOLEST PLACE YOU'VE EVER VISITED?
Hard. Probably Havasu Canyon via rafting the Colorado River in the Grand Canyon.
FAVORITE HOTELS?
Prefer an incredible Airbnb on some secluded spot of a California river outside cell reception.
WHAT IS THE BEST GIFT YOU'VE EVER RECEIVED?
My dad bought me my first piece of "art" when I turned 20. It's a little ironic pine cone sculpture by Michael Decker from a show he had at Steve Turner. It meant the world to me. Felt like a real symbol of growing up.
MOST PROFOUND HEALING EXPERIENCE YOU'VE EVER HAD?
All the moments where I experience out-of-the-ordinary awe and wonder, usually whilst naked laying on a rock.
WHO ARE YOUR MOST TRUSTED HEALERS?
Charles at Structural Integration on La Brea is THE BOMB. He's a rolfer, and is a magical excellent human. Also good ol' fashioned Vitamin D.
WHAT IS THE BIGGEST LEARNING EXPERIENCE YOU'VE HAD TO FACE AND WHAT DID YOU TAKE AWAY FROM IT?
Before Happy Isles, I was thrown into the crazy world of high level fashion event production. I pretty much knew nothing going in, and got some serious early beatings (figuratively but also verbally), and had to lean in on that. I knew I wasn't going to learn anything or become stronger if I didn't grit and bear it. It was actually an incredible exercise in perseverance.
DESCRIBE YOUR PERFECT DAY.
Laying naked in the sun on a rock next to a rushing river with my love and my best friends. Delicious food. Raging themed dance party. Lots of laughs.
WHAT IS YOUR MOST VALUABLE GLOW TIP/SECRET?
Get dressed like you're about to meet Oprah!!!
FAVORITE QUOTE?
Terrible memory for quotes!
WHAT ARE YOU GRATEFUL FOR?
My family. My best friends. My dream lover/boyfriend. Mother Earth. California.
WHAT MAKES YOU GLOW?
Nothing makes me glow more than putting on a perfect vintage dress – preferably one that makes me feel like the living breathing version of Evening Extravaganza Barbie. Vintage comes a close second to nudity ☺
Photography by:
Emily Knecht