Lunya // Ashley Merrill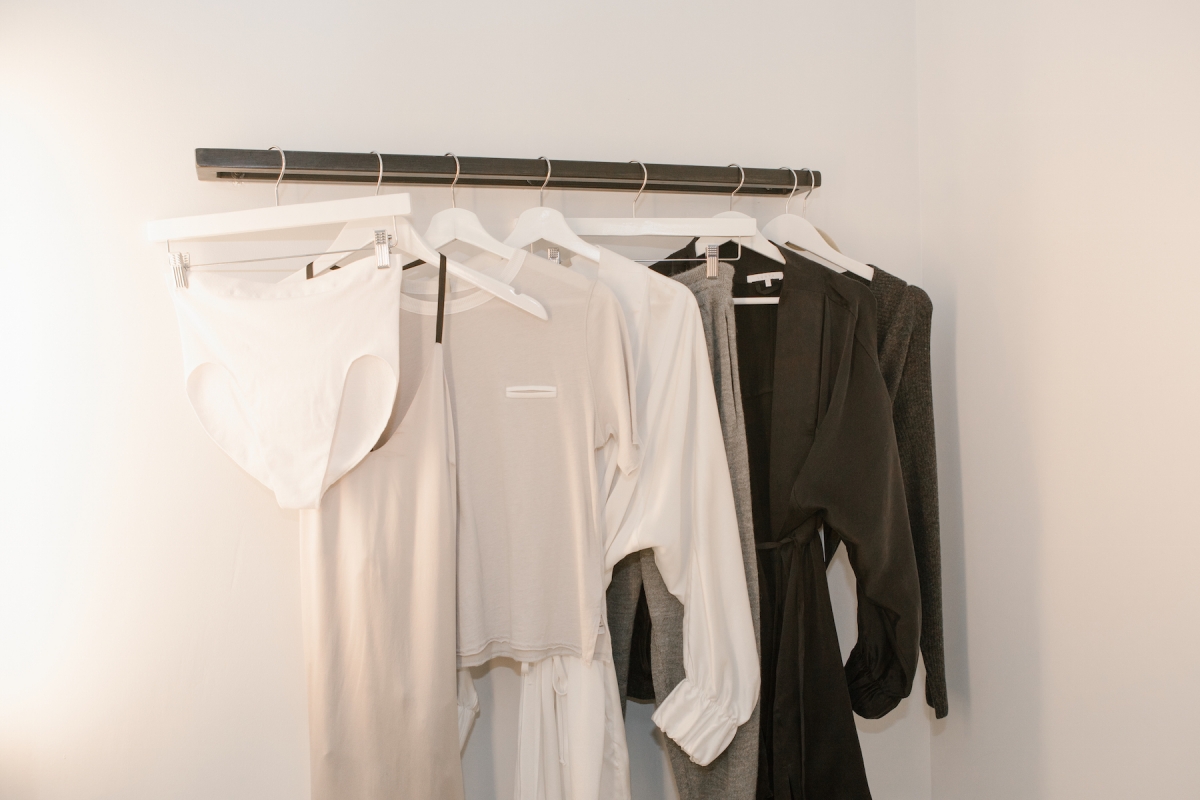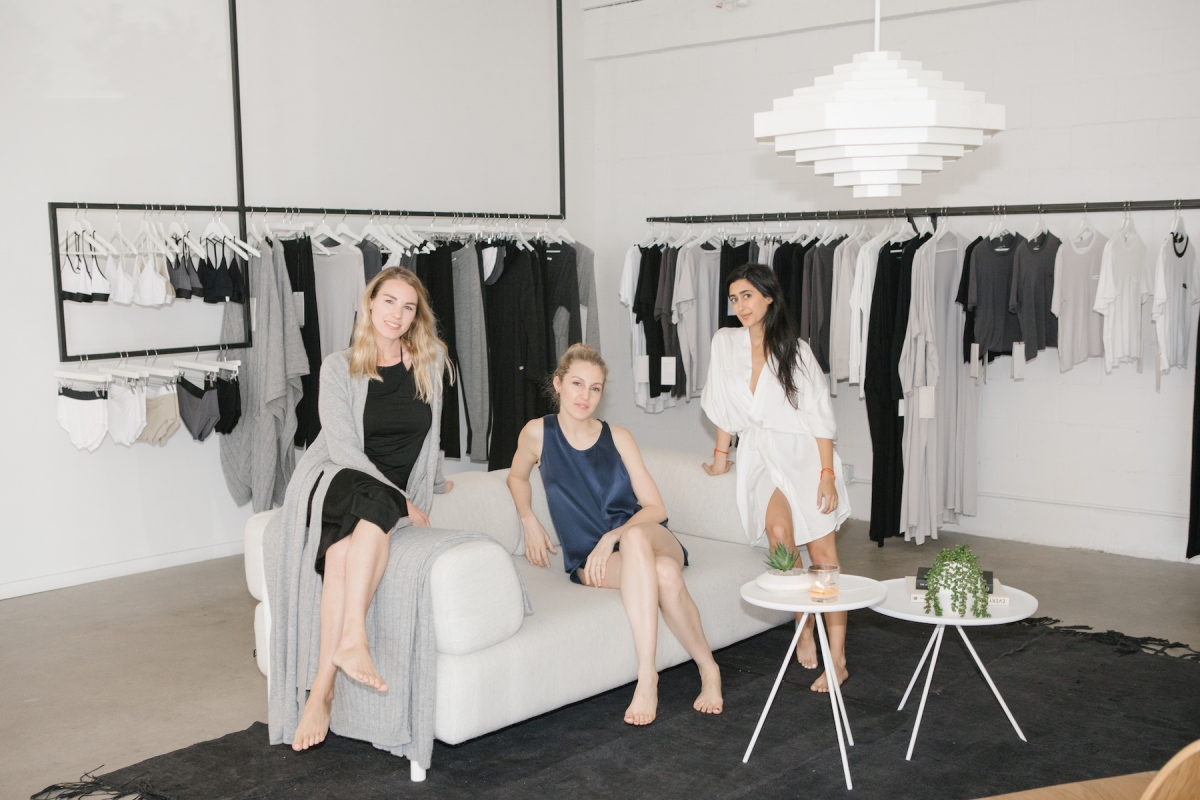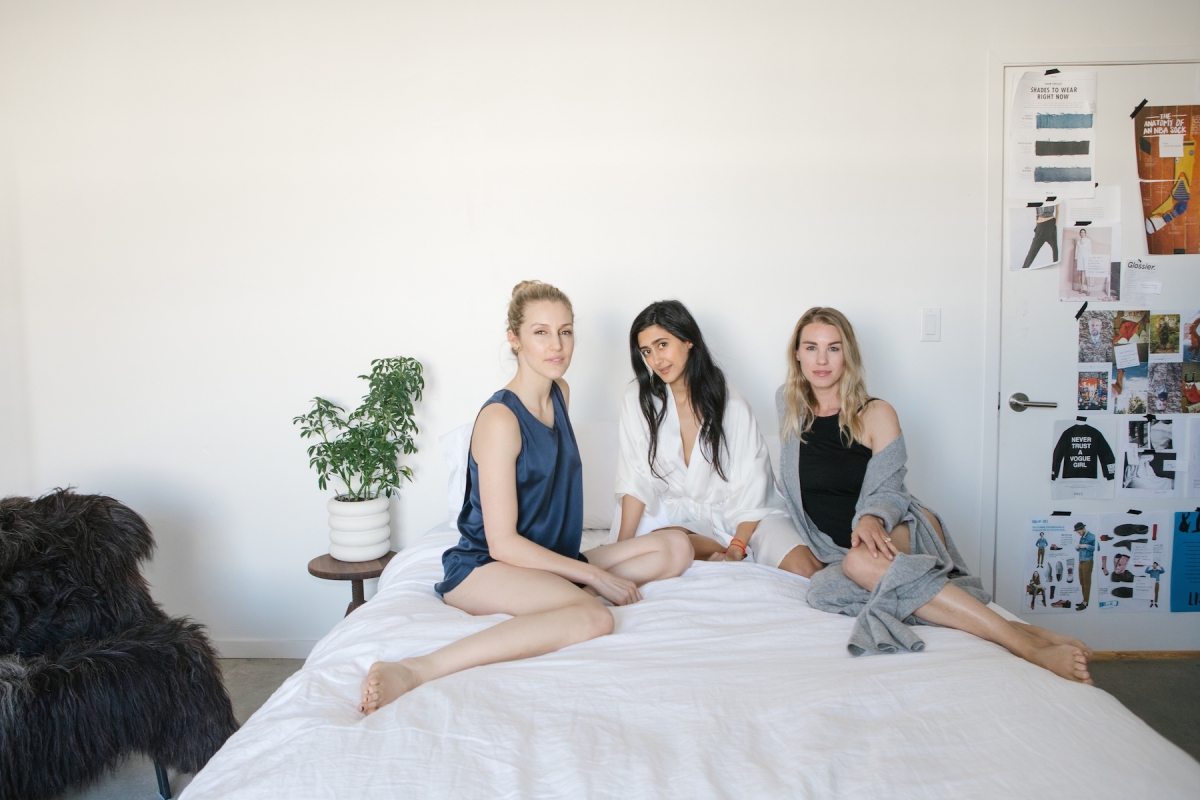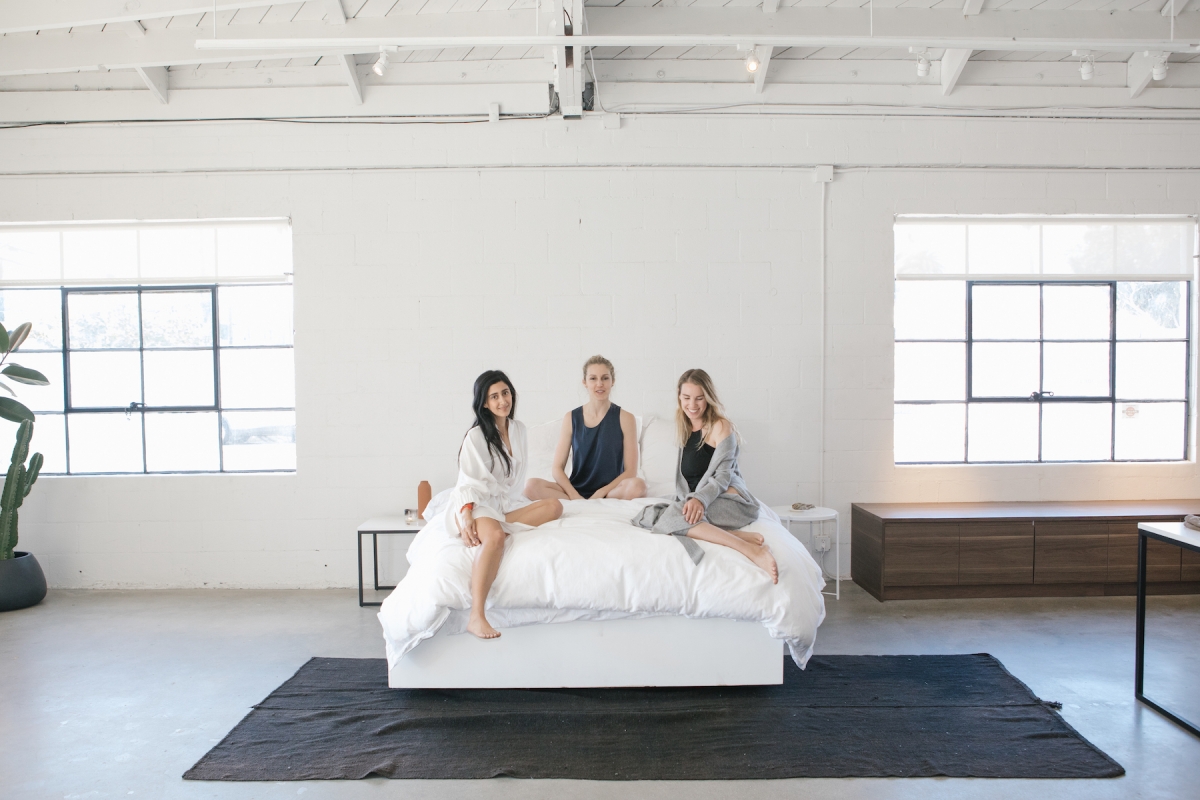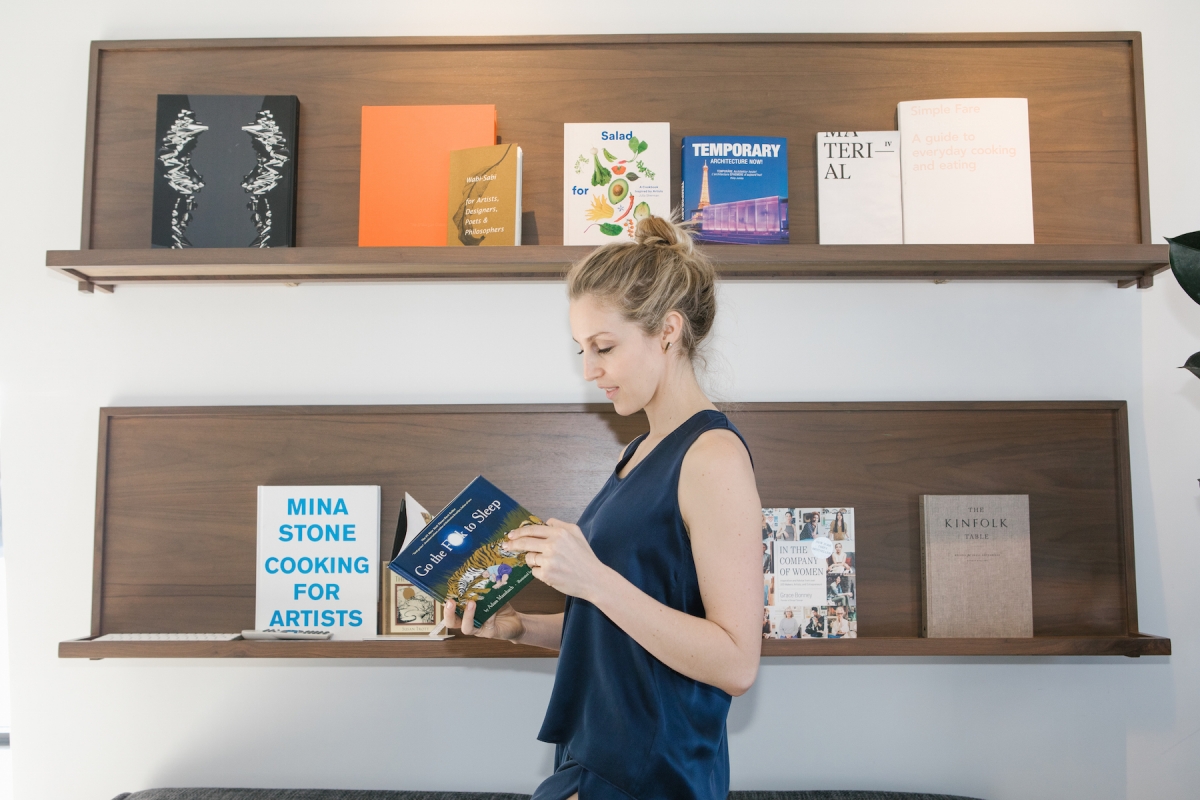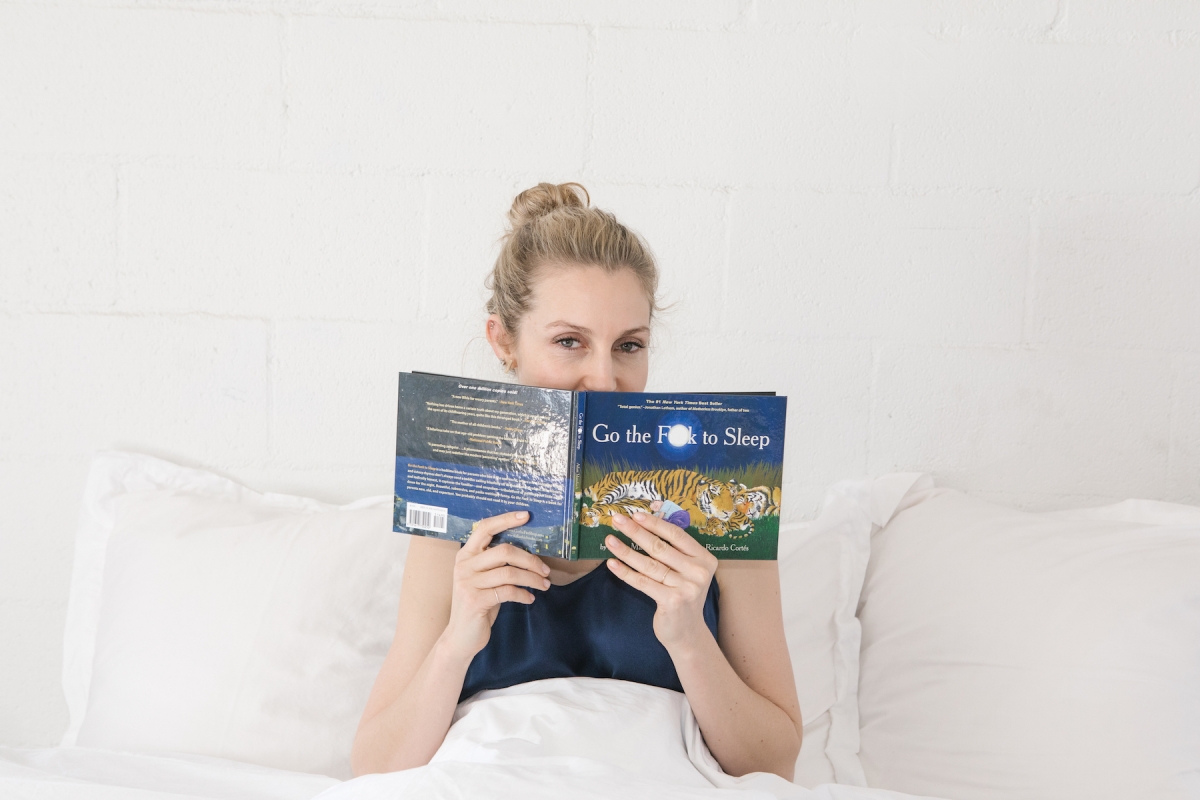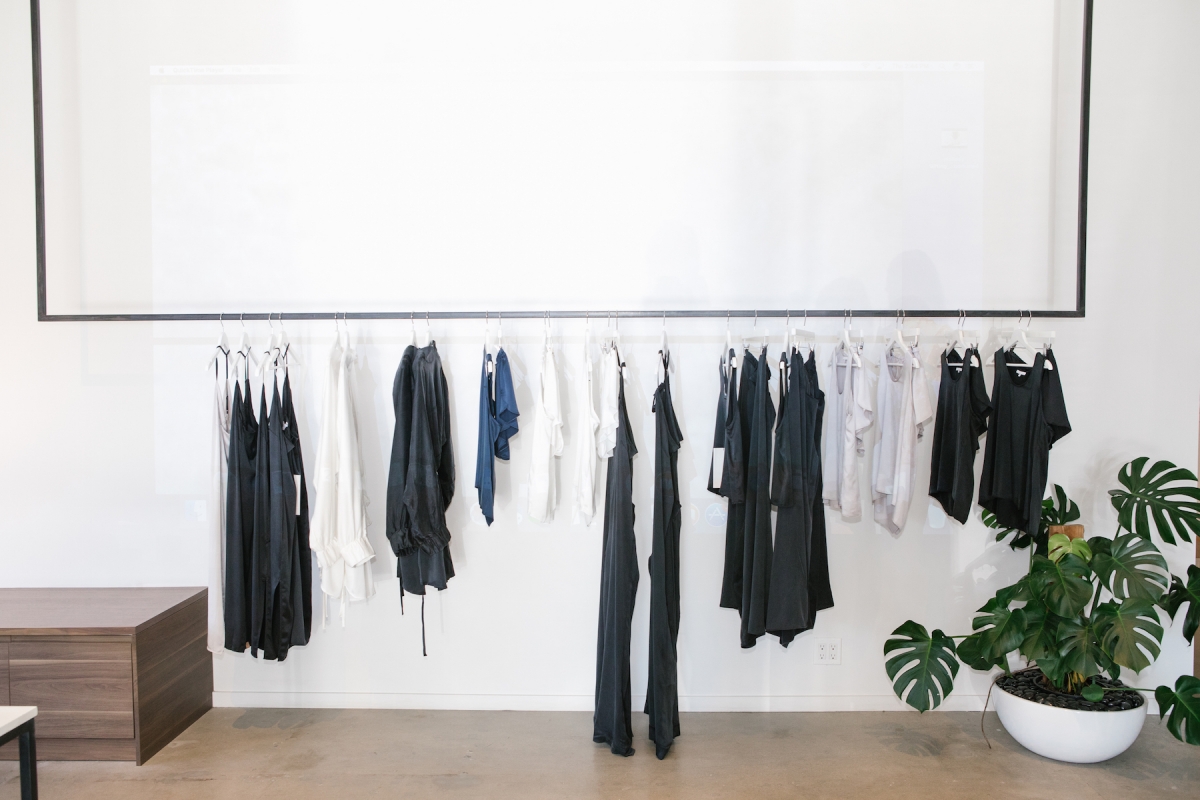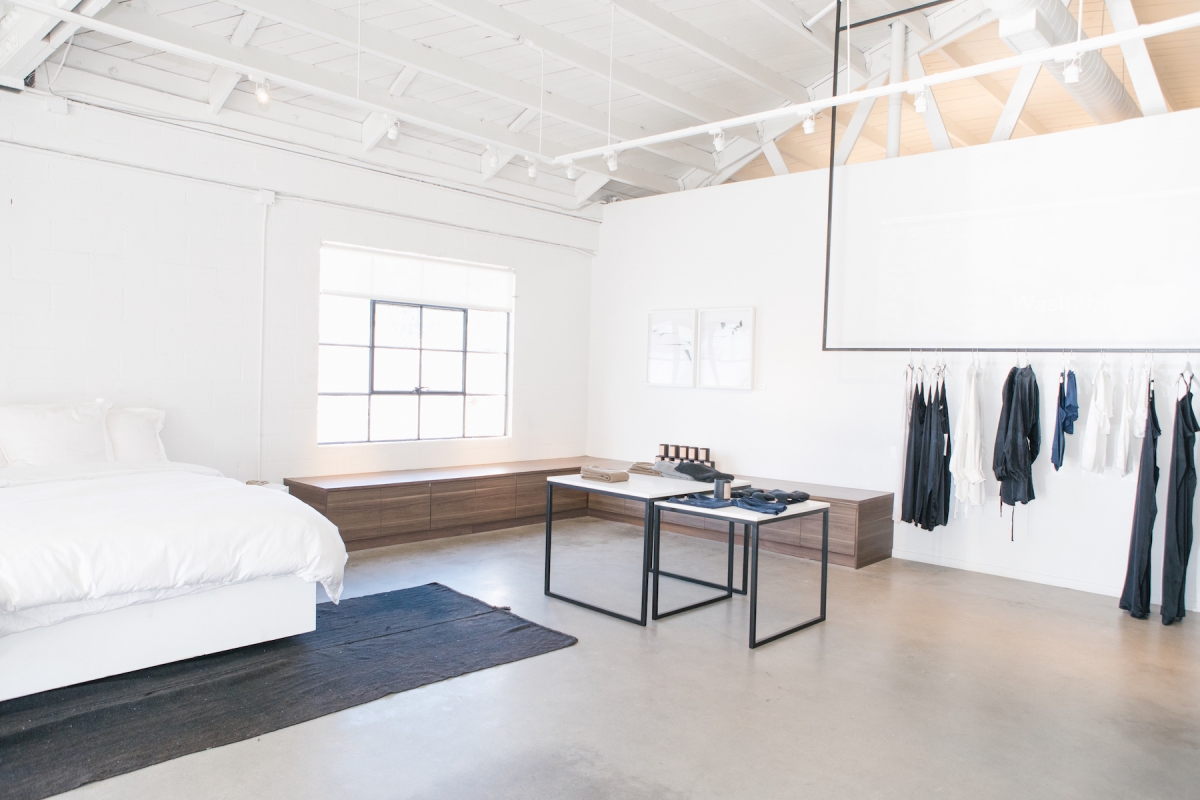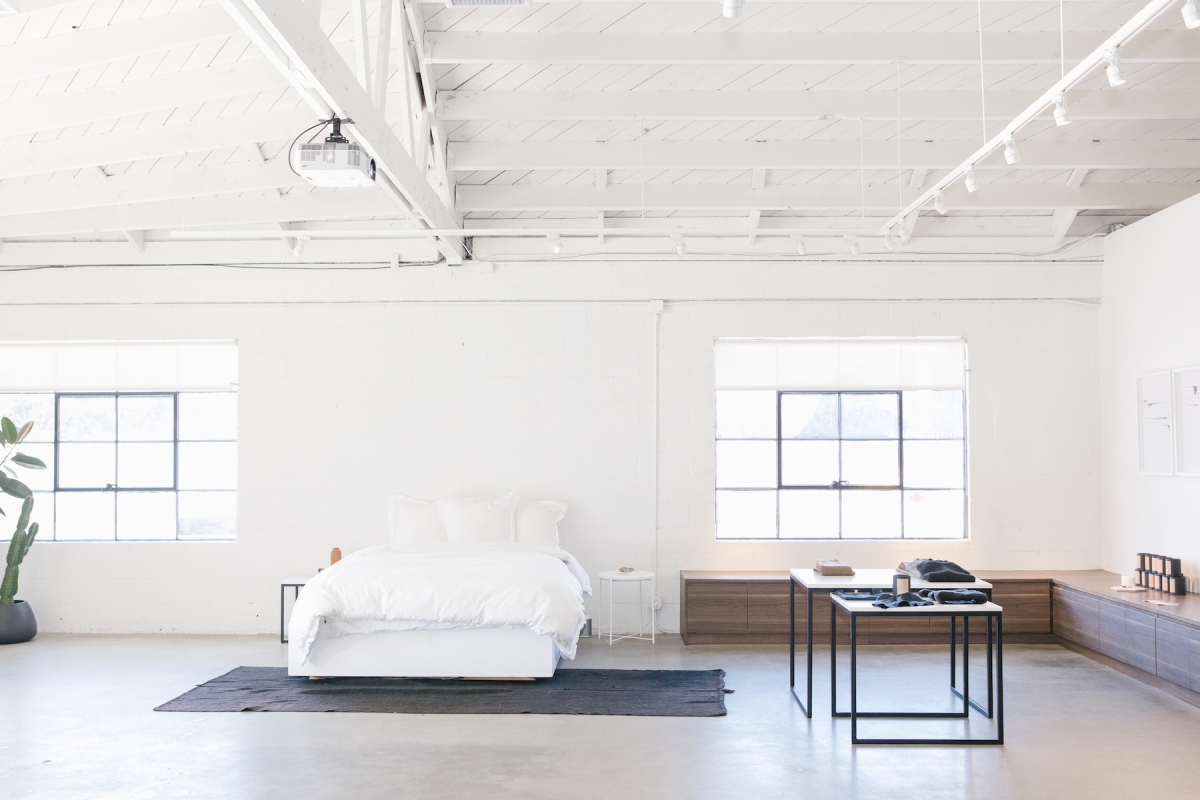 If you're looking for a sleep wardrobe that is not only incredibly comfy cozy but also attractive and flattering enough to feel good in all day, look no further than Lunya. We visited their Santa Monica flagship office / retail shop to get in bed (literally) with their glowy founder and CEO, Ashley Merrill. Read on to see how this sleep wear designer gets her glow on.
Lunya is next-level sleep wear, designed by women, for women with intelligent precision. Every detail has not only been considered, but expertly researched and chosen to make your sleep experience the best it can be. Lunya's tagline is "good in bed," and let us tell you, they're not lying!! Everything from the perfect fit to the seam placement to the quality of fabric /materials are designed to support your body's needs while you sleep. "Hot sleepers, cold sleepers, midnight nip slips, and wake-me-up wedgies" have all been accounted for. Their silk is sexy and WASHABLE… which is the biggest game changer, especially for you mamas out there. We personally live in their pieces and truly don't know what we'd do without their signature Pima romper (truly everyone needs this in their lives!) We're super excited that they just introduced a mini version for your littles so the whole family can live their best life together.
We got up close and personal with inspiring entrepreneur, mama of two and sleepwear expert Ashley Merrill to learn how she keeps it so glowy…
HOW THEY GLOW QUESTIONNAIRE
NAME: Ashley Merrill
NICKNAME: Ash
PROFESSION: CEO Lunya
WHERE DID YOU GROW UP?
Califnornia broadly but a place caled Monte Nido more specifically. Monte Nido is a very rustic area in Malibu Canyon.
WHERE DO YOU LIVE? Santa Monica.
WHEN YOU'RE EATING HEALTHY, WHAT IS A TYPICAL…
BREAKFAST:
I roughly ascribe to the Paleo way of eating where I prioritize fruits, veggies, and proteins. A typical breakfasts for me might be eggs, chicken sausage, and fruit.
LUNCH:
I'm a big soup eater so if I plan ahead a giant bowl of minestrone soup or chicken vegetable soup is one of my favorite lunches.
DINNER:
Fajitas are a family favorite for dinner!
SNACK:
Popcorn! It's a low calorie option that manages to satisfy the food craving for me.
WHAT ARE YOUR FAVORITE SPOTS/RESTAURANTS TO EAT HEALTHY?
Some of my favorite restaurants: KaynDaves, Vida's tacos, Bay Cities (meatballs and veggies), R&D salads
WHAT IS YOUR FAVORITE INDULGENCE?
If I'm indulging it would be on Rori's ice cream. The malt ball flavor is mind blowing.
WHAT ARE YOUR FAVORITE SPOTS/RESTAURANTS TO INDULGE?
In my mom life I rarely go out to eat. Our perfect night is generally about ordering something in and eating it in bed while watching a great show. Sugarfish does an incredible delivery service.
WHAT WOULD BE YOUR LAST MEAL ON EARTH?
Ice cream. I giant tub of it.
WHAT IS THE BEST DISH YOU COOK/ YOUR FAVORITE RECIPE?
I generally try to make different meals but Chicken Marbella from Silver Palate cookbook is a classic crowd pleaser.
WHERE DO YOU GROCERY SHOP?
Trader Joe's, Whole Foods and Brentwood farmers market on Sundays.
TOP 3 ITEMS YOU ALWAYS HAVE IN YOUR KITCHEN?
Bananas, almond butter and berries.
WHAT IS YOUR FITNESS REGIMEN?
I workout 5-6 days a week and generally at lunch time. I use Classpass so I tend to rotate between Pilates, circuit training, and barre.
WHAT IS YOUR SKINCARE ROUTINE?
I've started trying to get a facial once a month. This is new but I have seen a huge difference in my skin – no more breakouts! As for skin products I love Arcona kiwi face lotion, Vintner's Daughter serum, and Skin Clinical extreme healing lotion on top.
WHAT IS YOUR SELF-CARE ROUTINE?
I don't have lots of time these days but the monthly facial, near daily workouts, and prioritization of sleep are all ways I take care of myself.
IF YOU WERE STRANDED ON A DESERT ISLAND, WHAT 3 PRODUCTS WOULD YOU TAKE WITH YOU?
Sunscreen because my transparent self would burn (I've already seen that Naked and Afraid episode), bug repellent because there are some areas I never want bugs and deep conditioner because dreads aren't my look. I realize you were looking more for my top three makeup products but I got sucked into the desert idea ;)
My top three makeup items are mascara (I use Benefit They're Real), Carmex lip balm and eye shadow. None of these are natural products:(. I tried natural versions and have yet to find satisfactory options. I might die early but while I'm here I'll have great lashes.
WHAT PROFESSIONAL BEAUTY/HEALTH/FITNESS/SPIRITUAL GURUS DO YOU SWEAR BY?
Does Oprah count? That woman oozes wisdom.
TOP 3 FAVORITE SONGS?
I'm all over the place with music. Lately I have been listening to Elton John's Rocket Man, Slow Hands and old school B.I.G. These songs are all over the place and the only thing they have in common is they are all great to "sing" along to in the car. I have a terrible voice so my singing is best when Im solo in a confined space.
MOST-WATCHED MOVIE?
I'm not someone who likes to re-watch movies but This Is 40 is my exception.
MOST LIFE-CHANGING BOOK?
I really love The Alchemist and The Holy Man. Both really do a great job on shining a light on human nature and our quest for happiness.
FAVORITE SHOPS/BOUTIQUES?
I shop mostly online these days. I have recently been hitting up Monogram Shirt shop, Mr Larkin, and Garmentory
COOLEST PLACE YOU'VE EVER VISITED?
I've been lucky enough to travel a lot of places in the world but Japan was one of my favorites. I love the food, artisan culture, Buddhist history, varied climates/terrain, etc. There was always amazing things to see and do.
FAVORITE HOTELS?
Amangiri hands down. We splurged on the room with the pool and bed on the balcony. It was the most expensive trip I've ever taken but laying under the bats and stars at night was a real life experience.
WHAT IS THE BIGGEST LEARNING EXPERIENCE YOU'VE HAD TO FACE AND WHAT DID YOU TAKE AWAY FROM IT?
My most trying moments were from the early days of having kids because I was exhausted physically and emotionally. When I first had kids I used to have dreams of drowning. In hindsight I was definitely having postpartum but when I was in it I was just miserable and overwhelmed. While I still have some PTSD from that period I learned in those moments what I'm really made of and how much challenge I am really capable of overcoming.
DESCRIBE YOUR PERFECT DAY.
Beach. Kids playing together well and independently nearby. The sun on my face as I drift in and out of a dozed state.
WHAT IS YOUR MOST VALUABLE GLOW TIP/SECRET??
Sleep. I have no miracle cure for getting it, but it's so worth prioritizing.
FAVORITE QUOTE?
"Be the change you want to see in the world". This quote literally motivates me in everything I do.
WHAT ARE YOU GRATEFUL FOR?
Heath, kids, my marriage, family, friends, and the privilege of having the opportunity to pursue my dreams
www.lunya.co // @lunya.co // @ashleylunya
Photography by: Emily Knecht