Vday GLOW & Crafts with Sophie Monet & ISA ISA Floral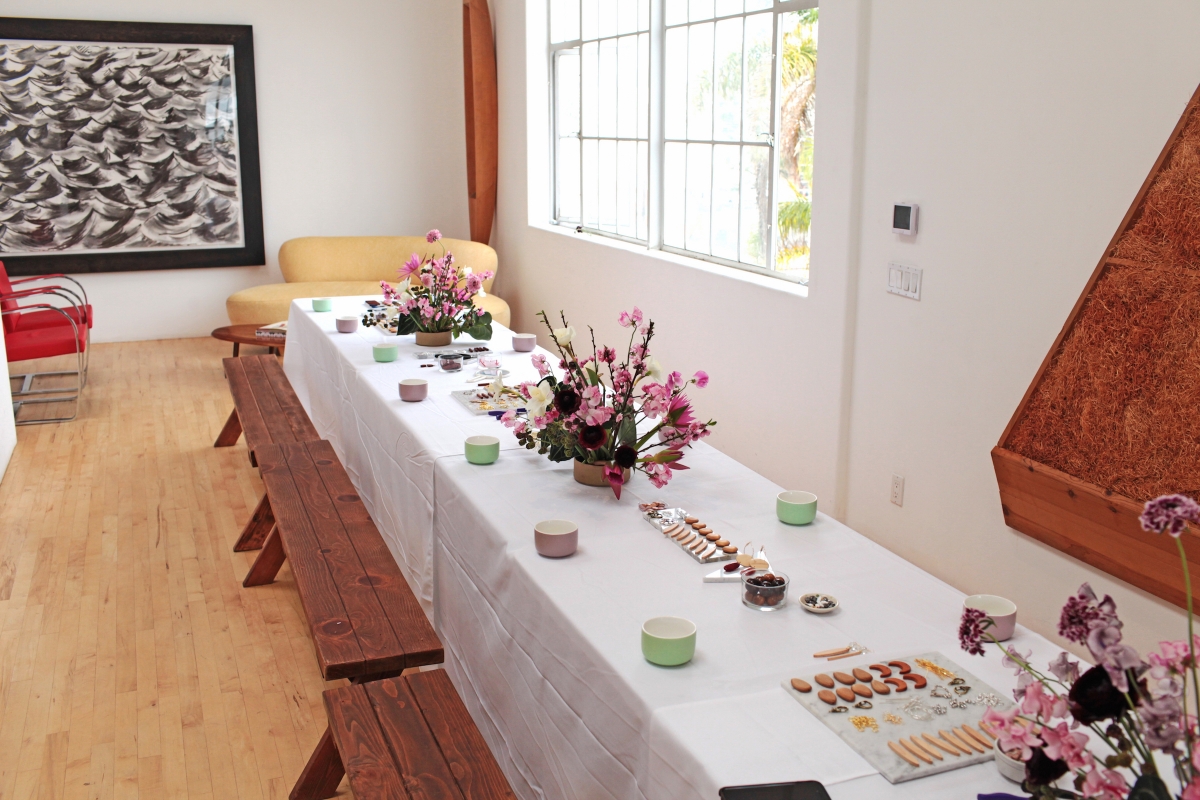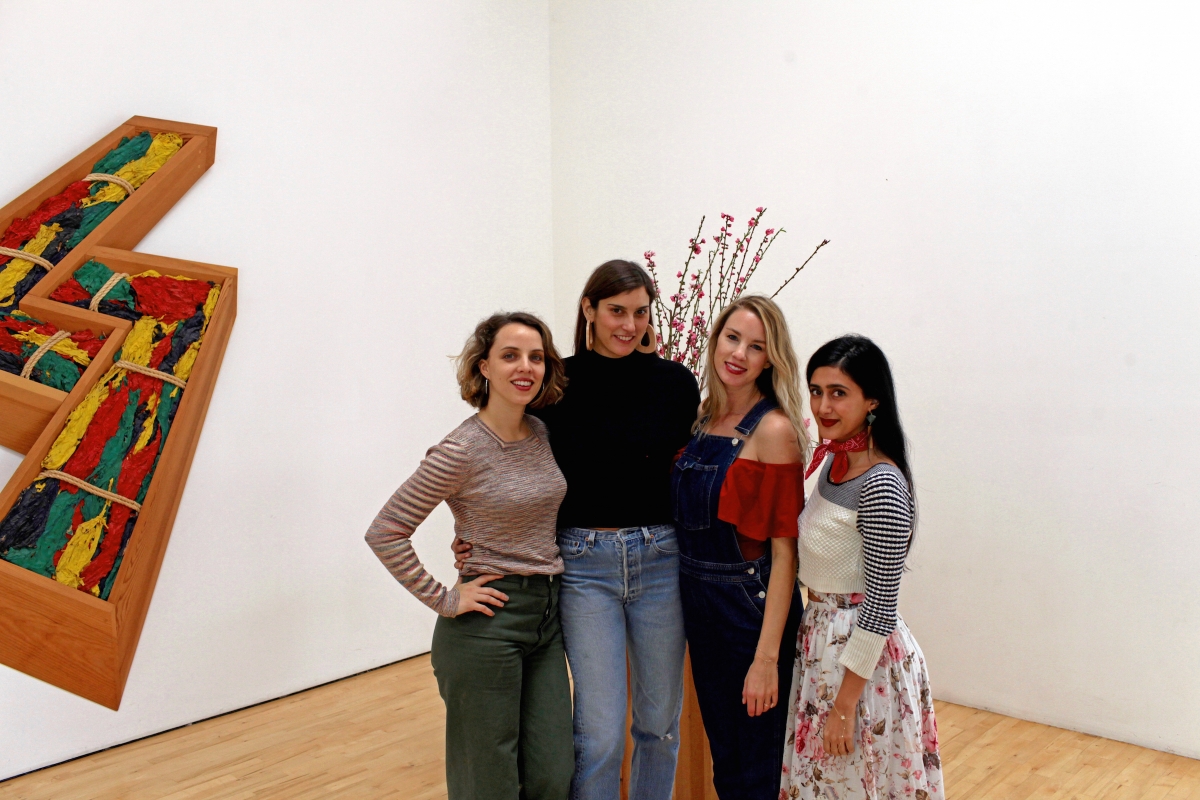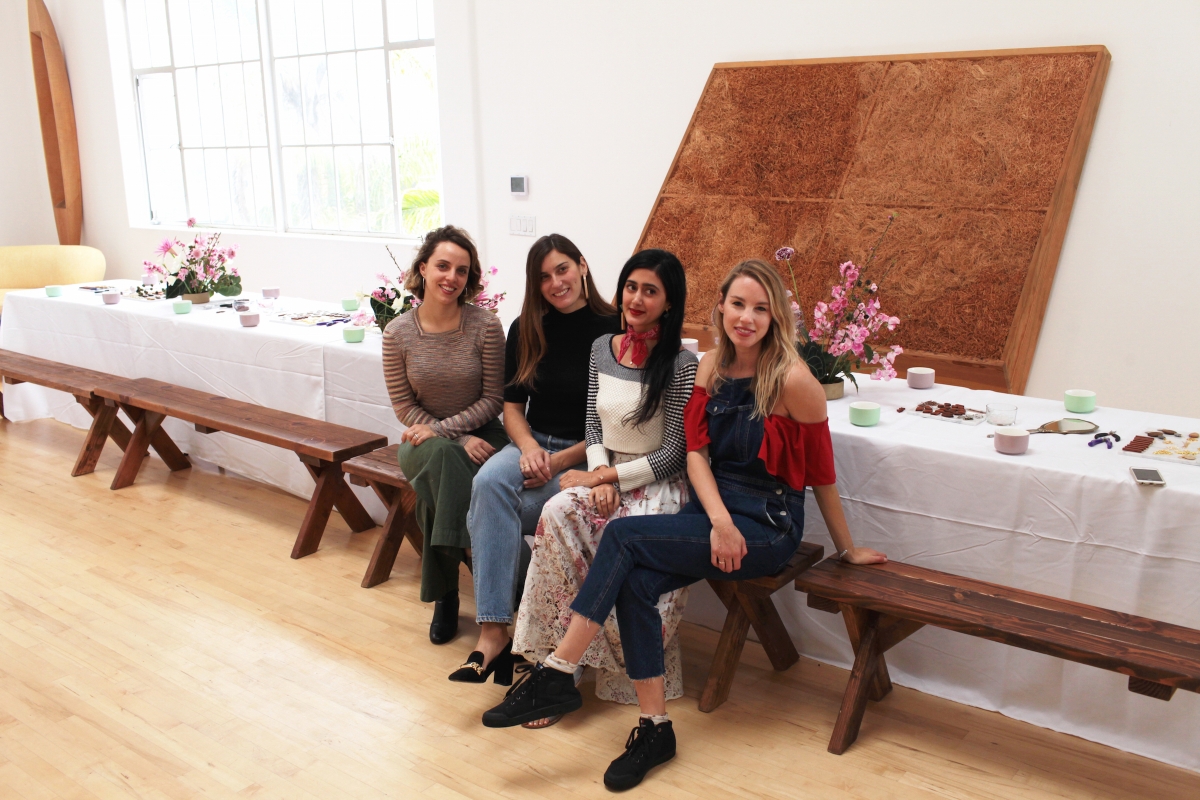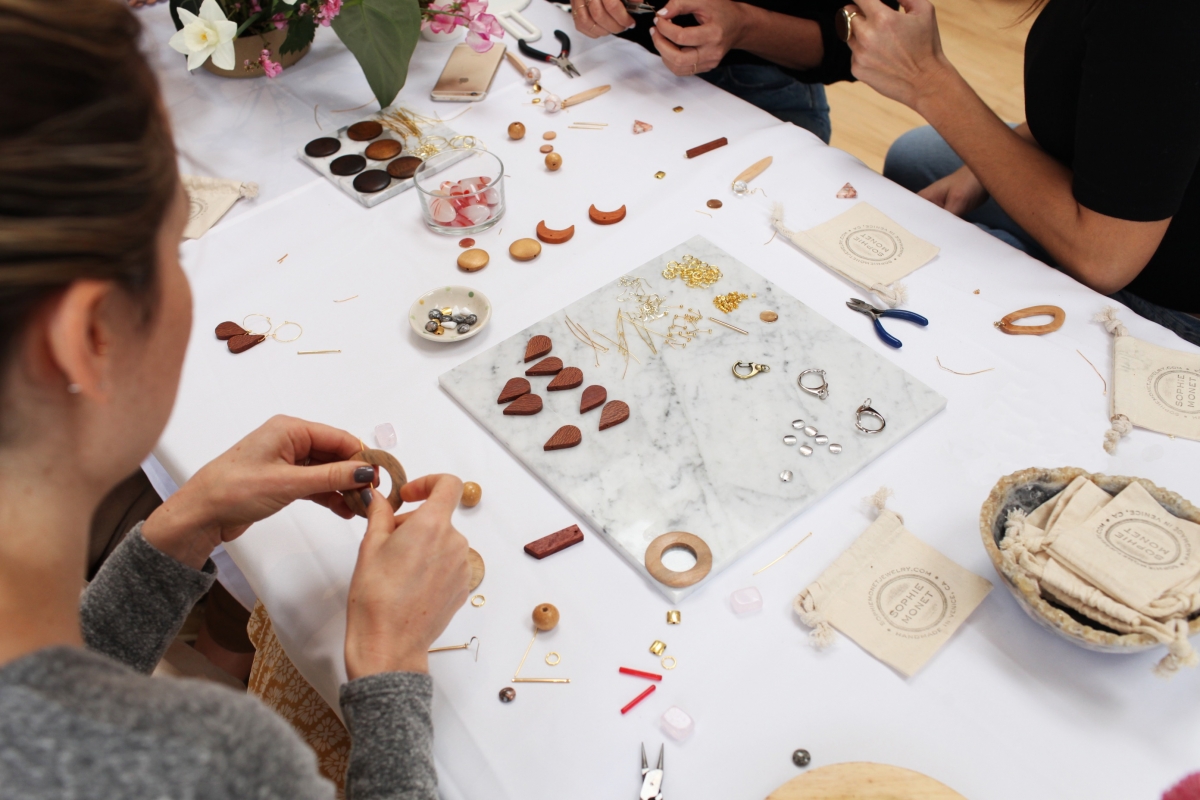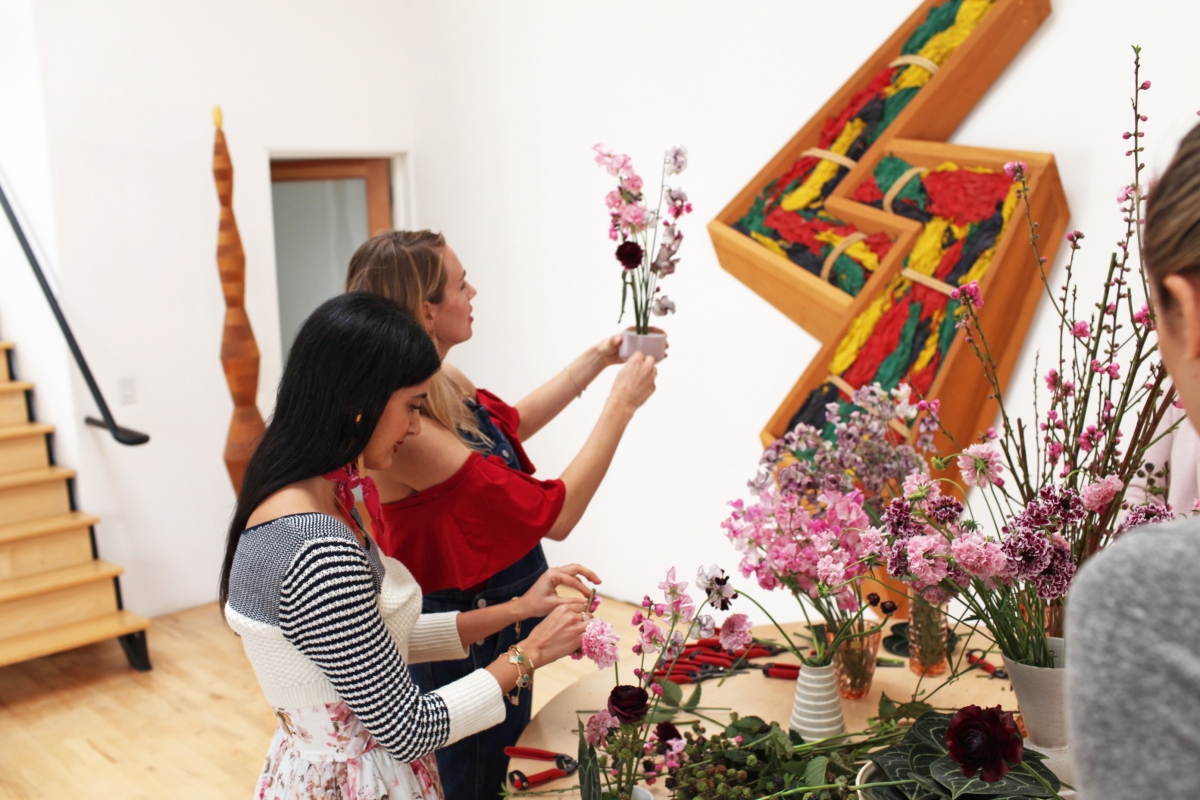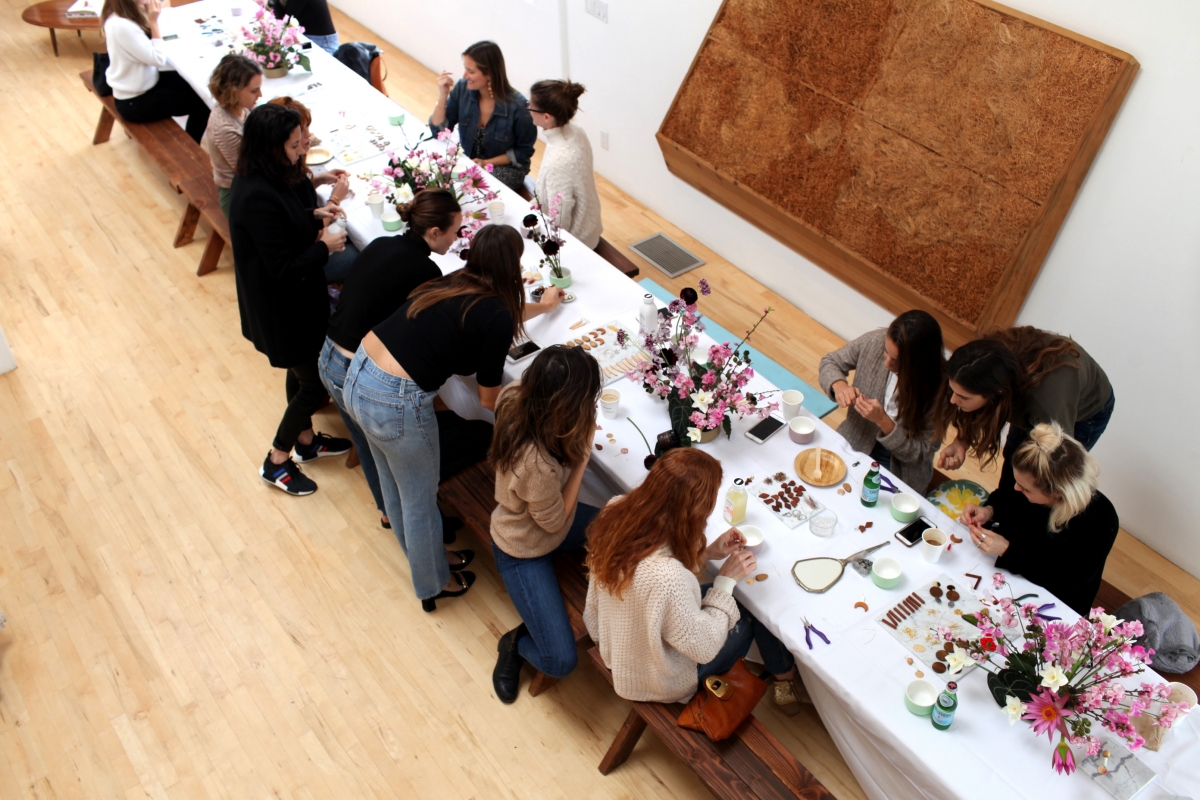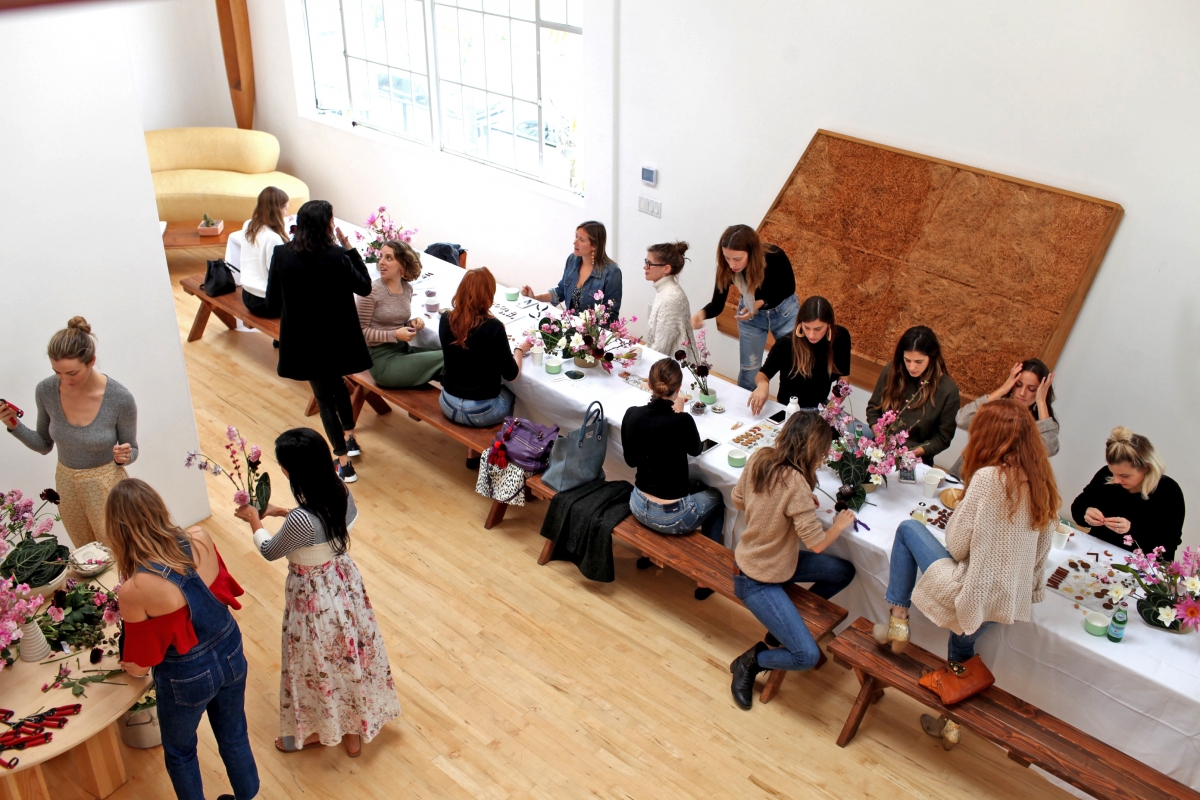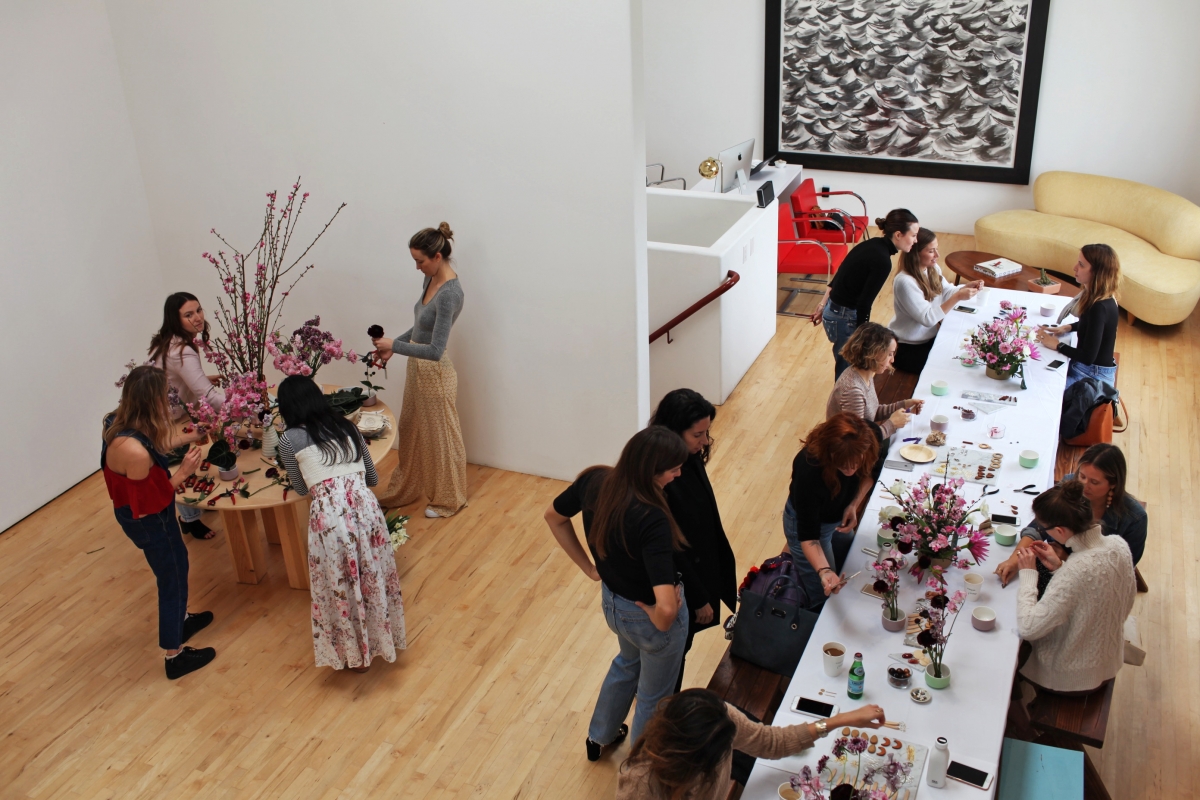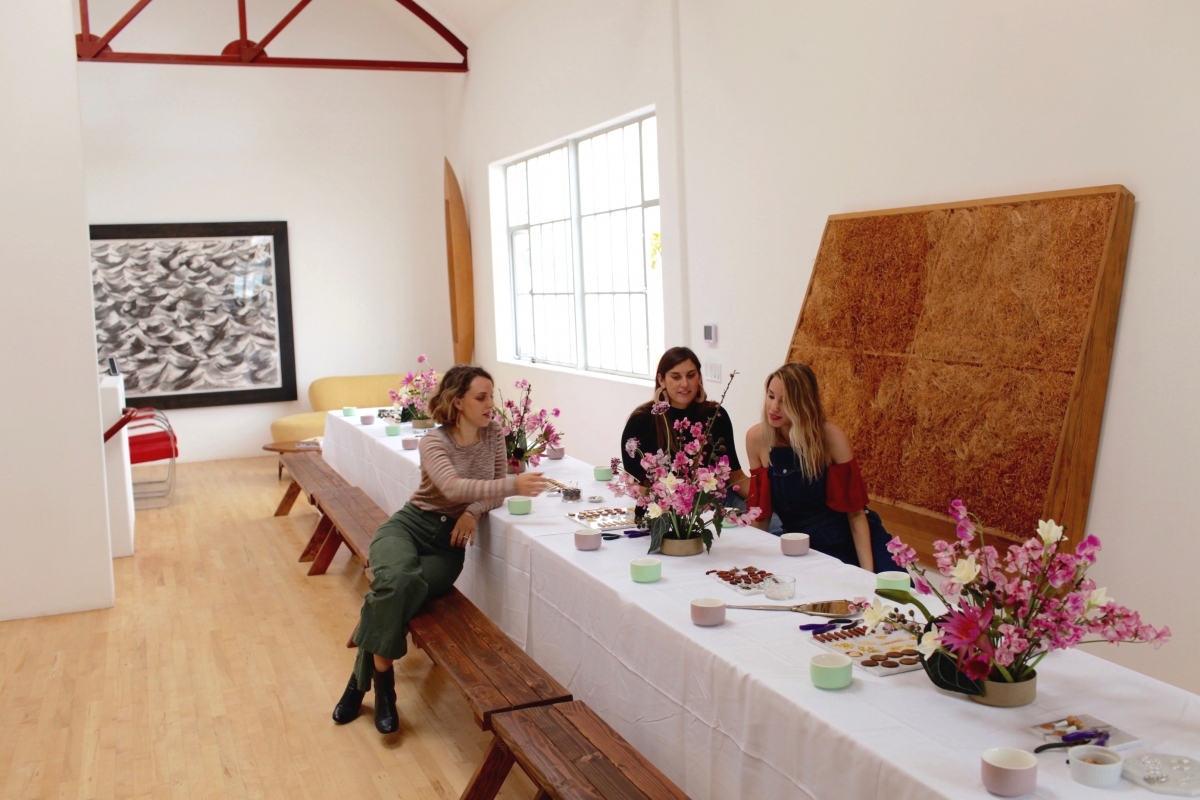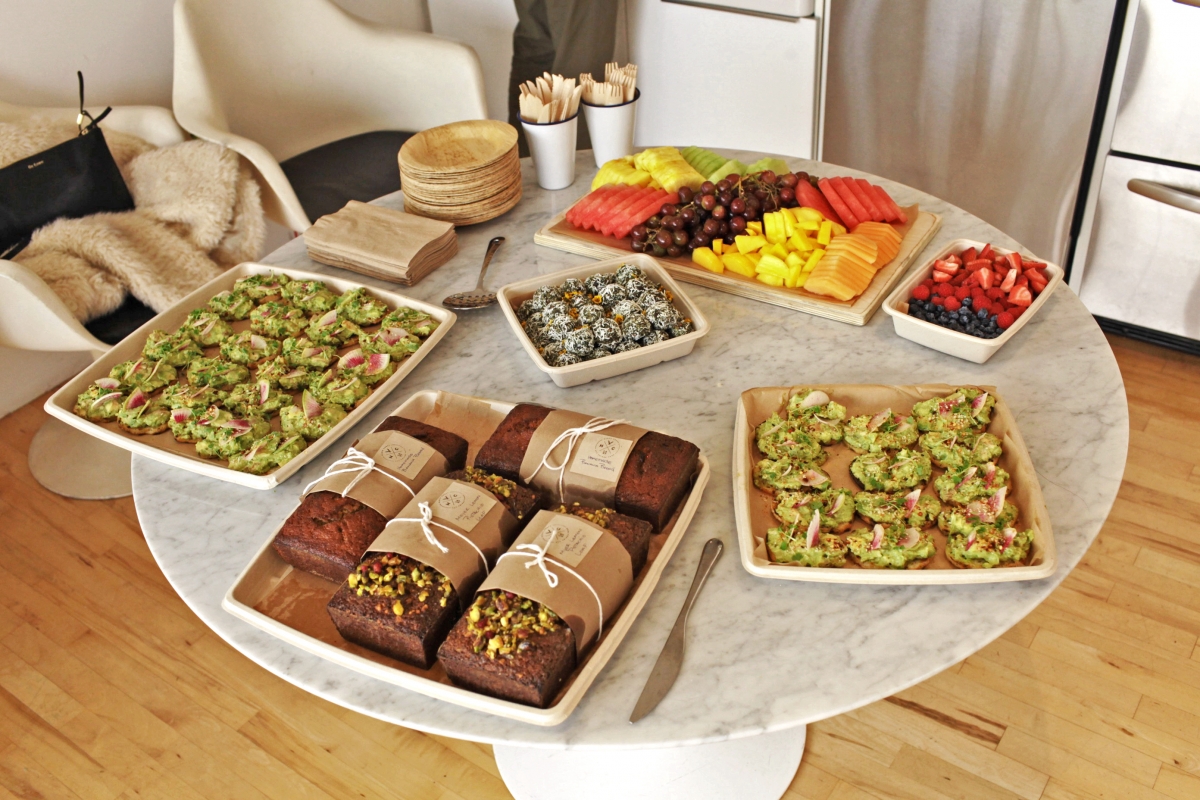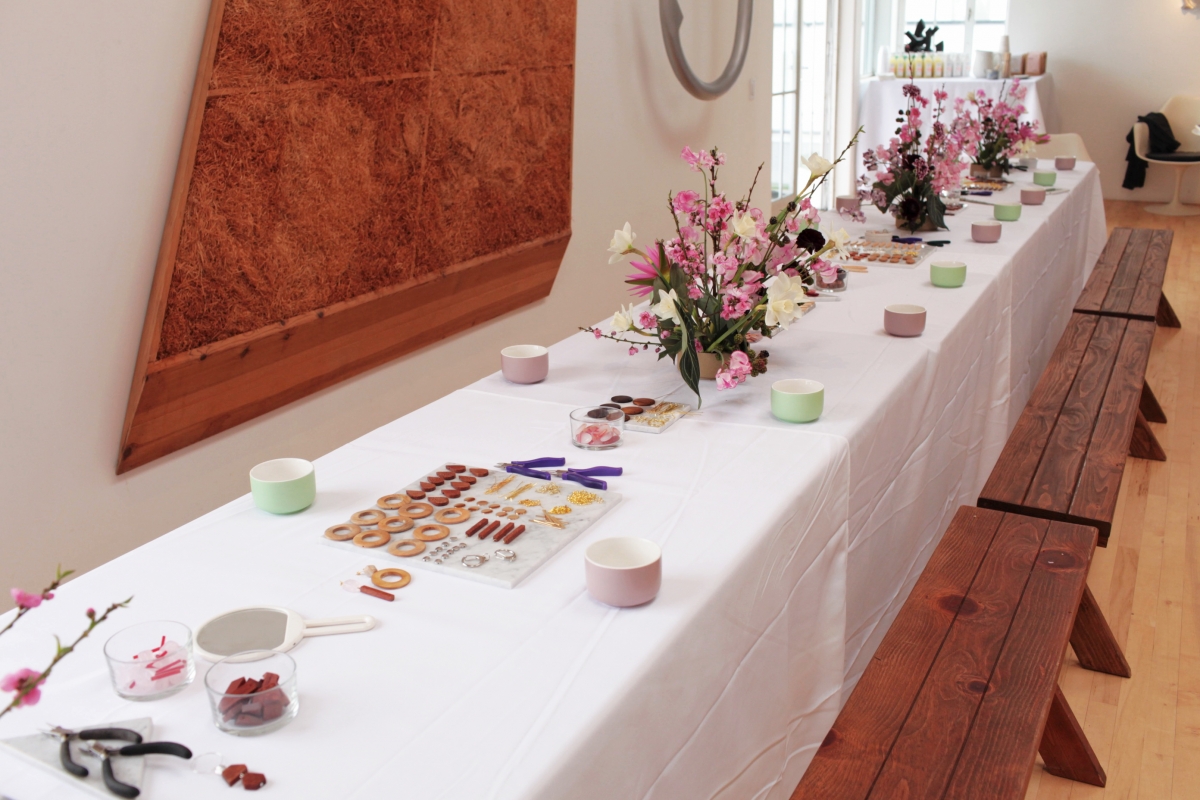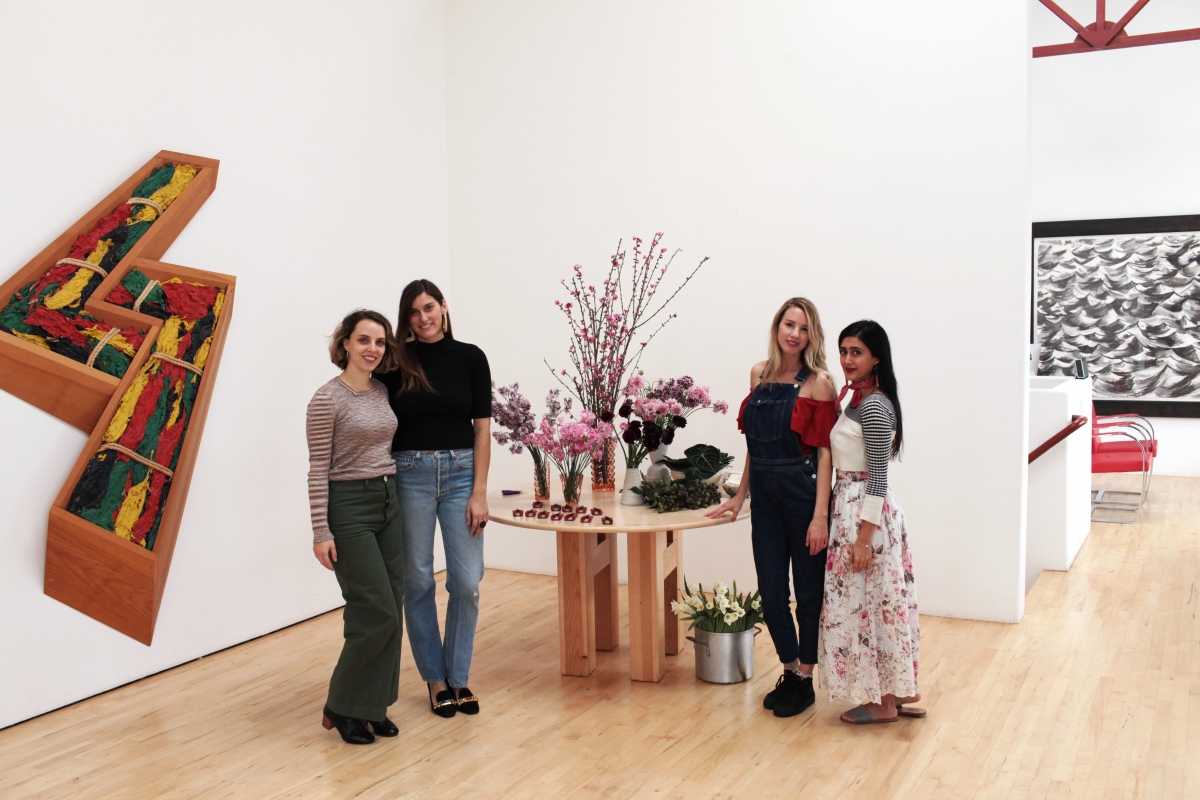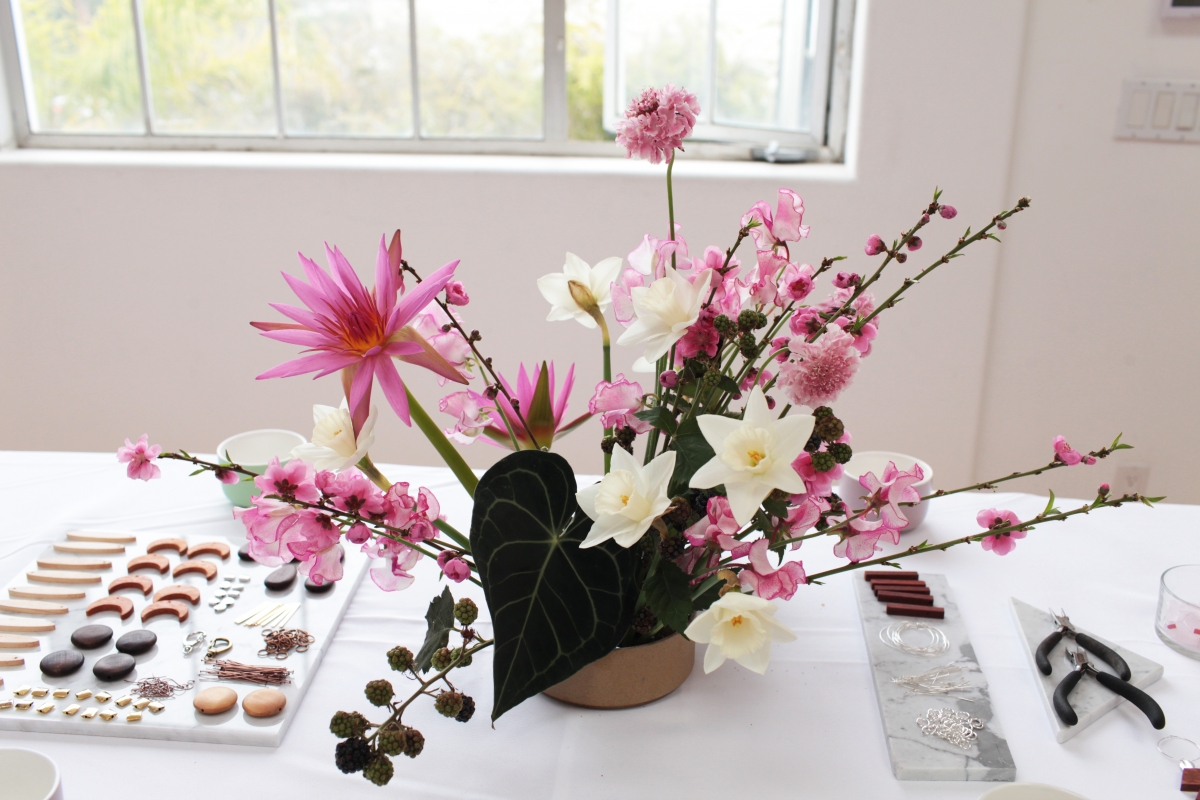 This year we used Valentine's Day as an excuse to get creative and crafty with some of our favorite women. Thanks to our lovely co-hosts, the uber-talented Sophie Monet and Sophia Moreno-Bunge, along with deliciousness from Haute Chefs LA, Canyon Coffee and JSH, it was the glowiest morning filled with beauty, inspiration and lots of love. Our Valentines Day event was held in Sophie Monet's Venice studio, where she hand-crafts all of her stunning jewels that we're absolutely crazy for. It is hard to imagine a dreamier work environment than this space; think towering high ceilings, gorgeous natural light, and her father, artist John Okulick's incredible art adorning the walls. Not to mention that it is literally next door to Gjusta Bakery...way to check all our boxes!!
As you can guess, this studio was the perfect venue for our jewelry making and flower arranging workshop. The space was set up with a long  table upon which Sophie carefully laid out her hand-carved wooden, sculptural shapes that are signature to her line, a generous assortment of beads,  stones, wire, clasps and tools. The placement  of the materials looked like art in itself, almost too pretty to dive into and mess up.  Sophie gave us some pointers on how to make earrings and keychains, but mostly just encouraged everyone to be creative and have fun with the materials. We were blown away by everyone's designs!
In between the colorful jewels on the table were whimsically elegant floral arrangements made by the one and only Sophia Moreno-Bunge of Isa Isa Floral.  Off to the side, Sophia had set up an exquisite station for floral arranging, walking everyone through the process of hand picking each stem with intention. The style and aesthetic of arranging these unique flowers felt very Japanese, which we are all about.
The room was buzzing with everyone crafting and creating, and the morning seemed to fly by within minutes. We could not have made it through the day without our favorite local coffee roasters and friends, Casey and Ally of Canyon Coffee, who were pouring out a batch of their newest bean, Tatama (perfect for the occasion with its lovely pink bag!). The glowiest sustenance was provided by our favorite LA caterers, Haute Chefs LA. We couldn't stop munching on the colorful fresh fruit, yummy avocado toast, lemon loaf with pistachios!! , the most scrumptious banana bread, Spirulina energy balls and more. We washed it all down with some pipe cleaners and coconut cream parties from Juice Served Here.  All in all it was a perfect morning that left us feeling endless love and inspiration. We can't wait to do it again.
--
Sophie Monet Isa Isa Floral Haute Chefs LA Juice Served Here Canyon Coffee