Avocado Chocolate Mousse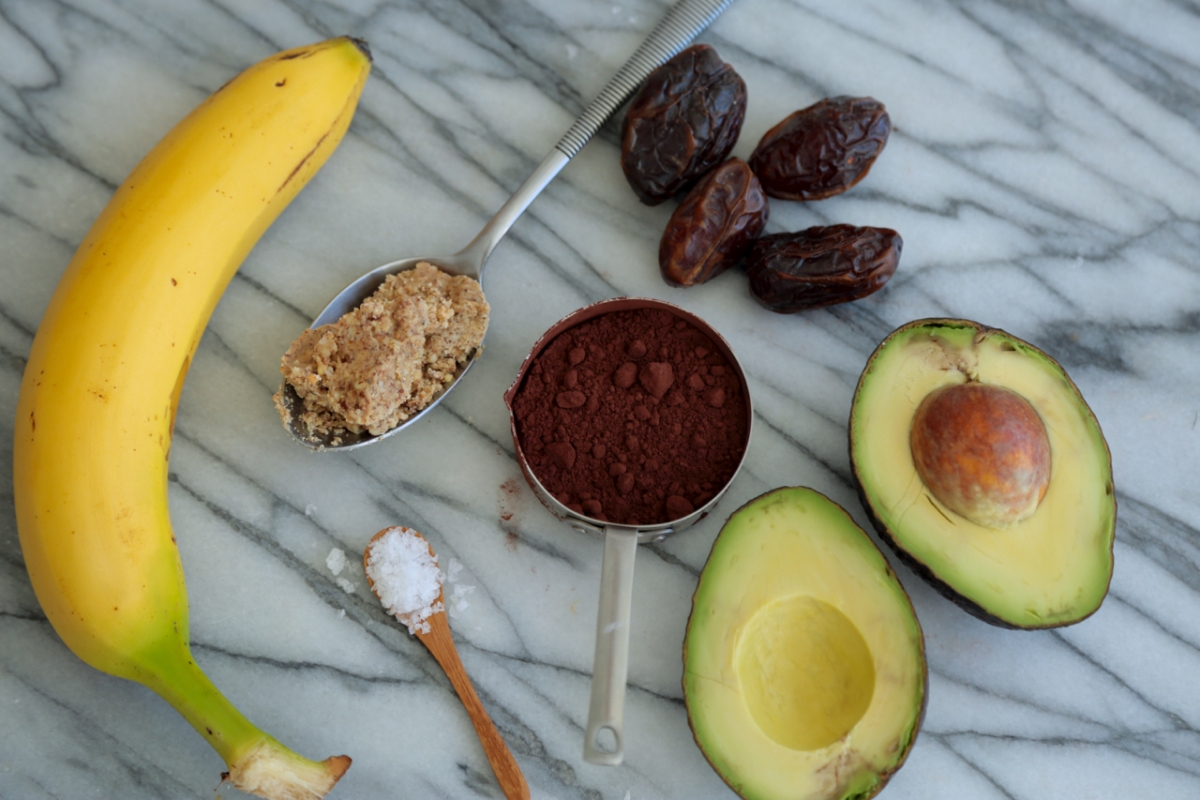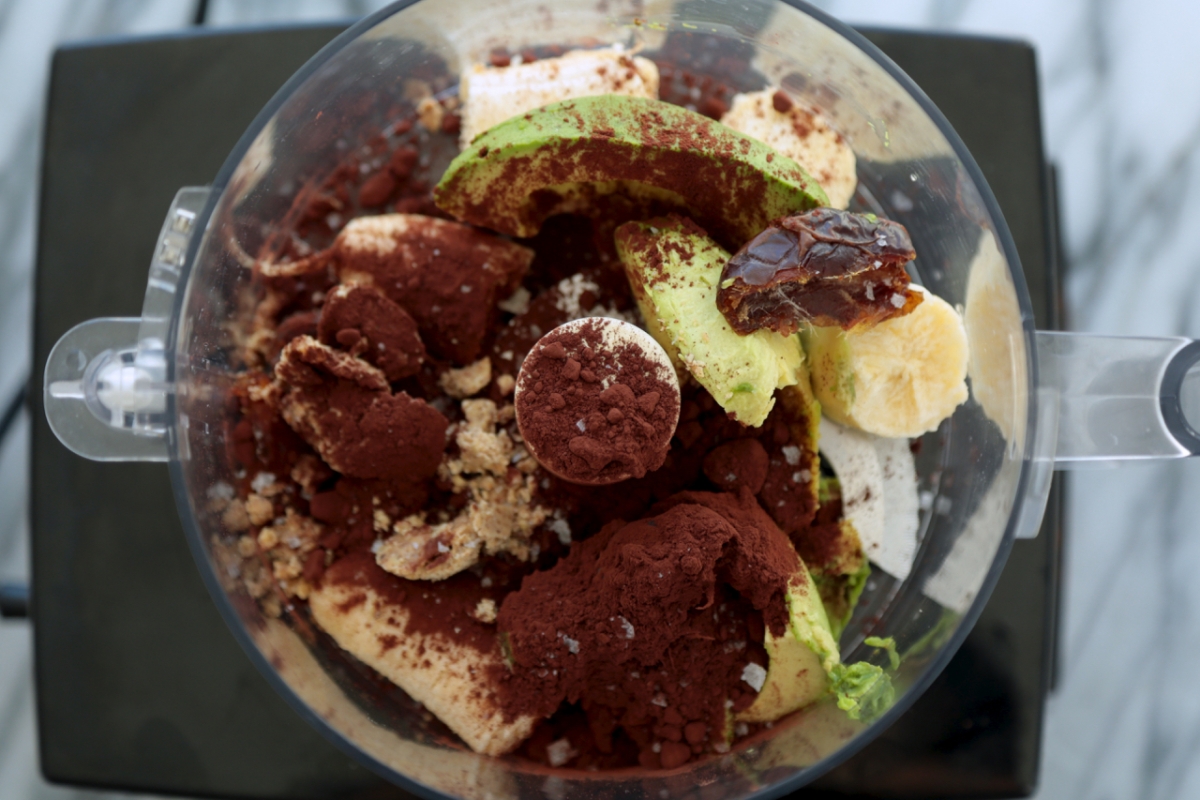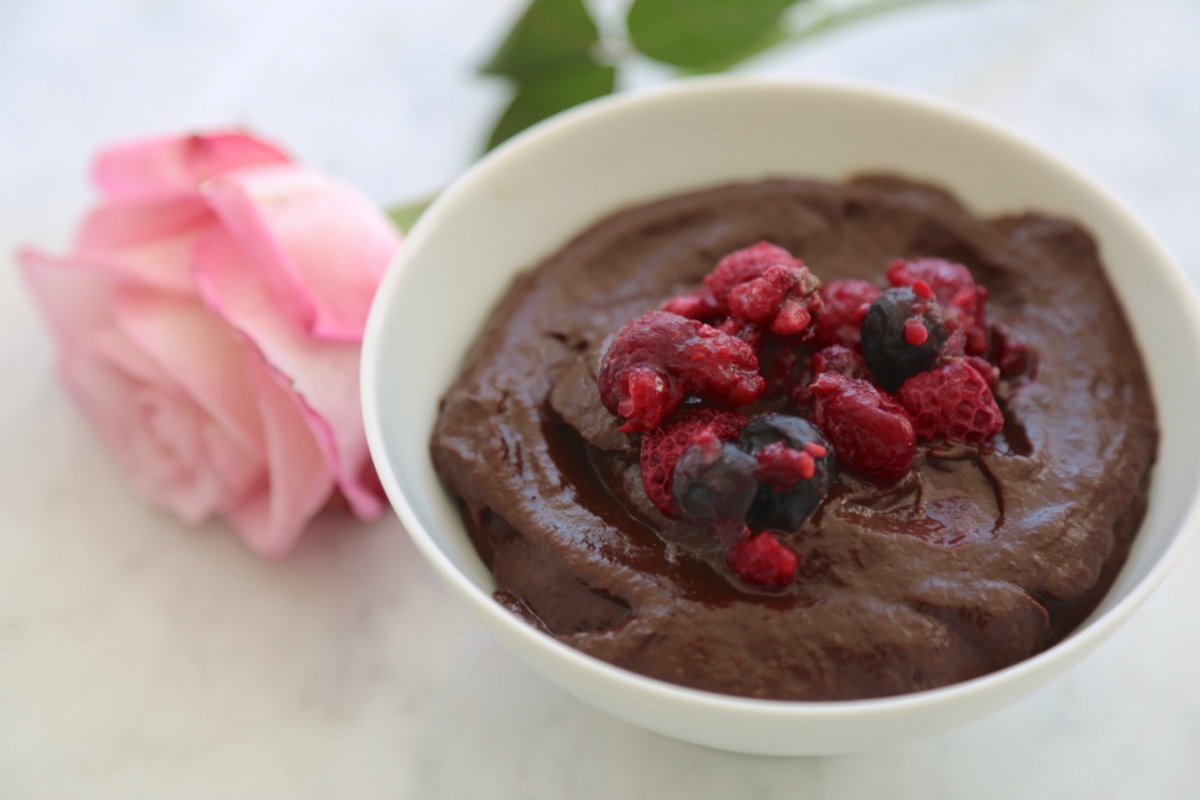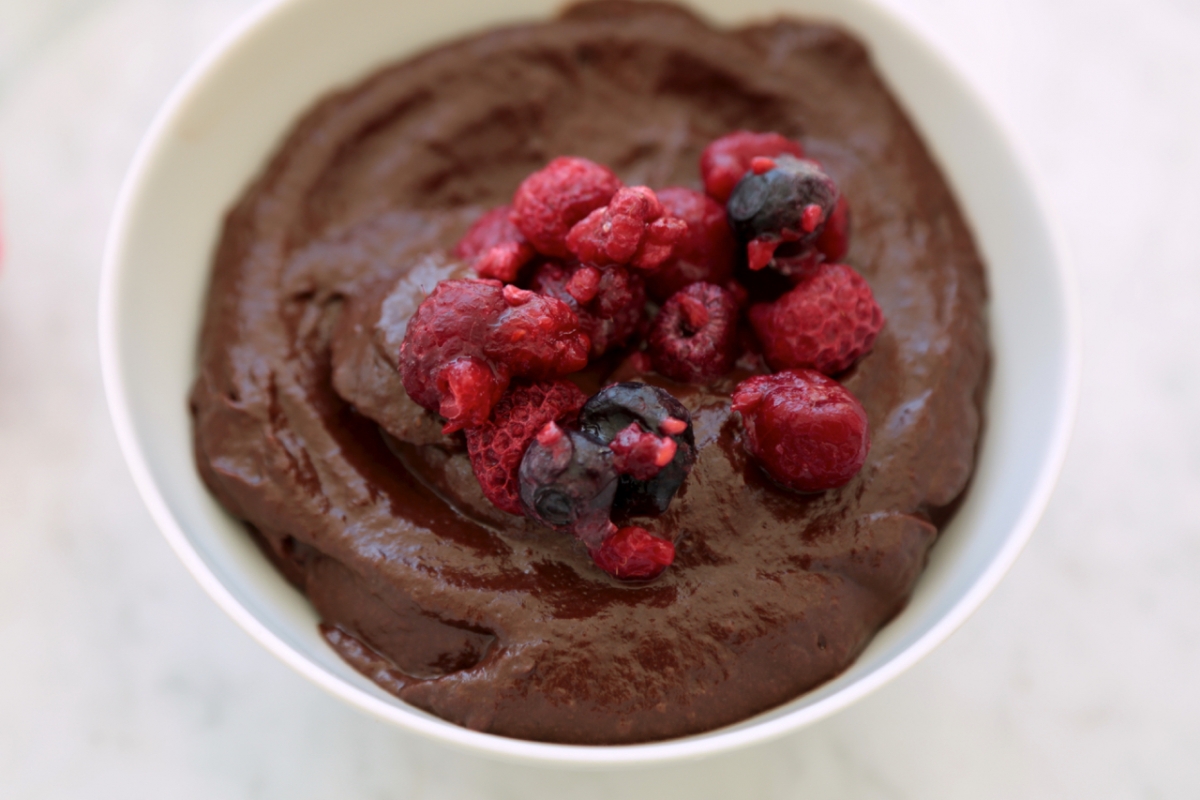 Inspired by one of our favorite guilt-free desserts from Gjusta Bakery, this AVOCADO chocolate mousse brings out all the stops without any dairy and excess sugar. It's super creamy and dreamy.
Avocado acts as the creamy agent in this chocolate mouse recipe. What's even more crazy is that there is no actual chocolate in this recipe, just potent and healthful cacao powder to add the chocolatey-ness you want. The nut butter adds some extra flavor and depth, and the ripe bananas add some nice sweetness. This recipe will impress even the most die-hard chocolate lovers, and leave you feeling light, bright, and glowy. Topped off with some cacao nibs, fresh raspberries, and mint, this pudding gets a touch of beauty and so much yumminess. It's totally plant-based, gluten-free, vegan, and refined-sugar free.
AVOCADO CHOCOLATE MOUSSE RECIPE::
Serves 4
INGREDIENTS:
1 ripe avocados, stone removed

2 ripe bananas
3 tbsp nut butter
1 date
4 tbsp cacao powder or more to taste
a pinch of sea salt
a dash of vanilla powder or vanilla extract
raspberries, cocoa nibs, and fresh mint, for garnish
DIRECTIONS:
1. Place all ingredients (except berries, cacao nibs, mint) into a food processor.
2. Puree until you get an even and creamy consistency, like a pudding
3. Place into a bowl, garnish with raspberries, cacao nibs, and fresh mint
4. Enjoy!
Recipe by: Tara Sowlaty