Lily Ashwell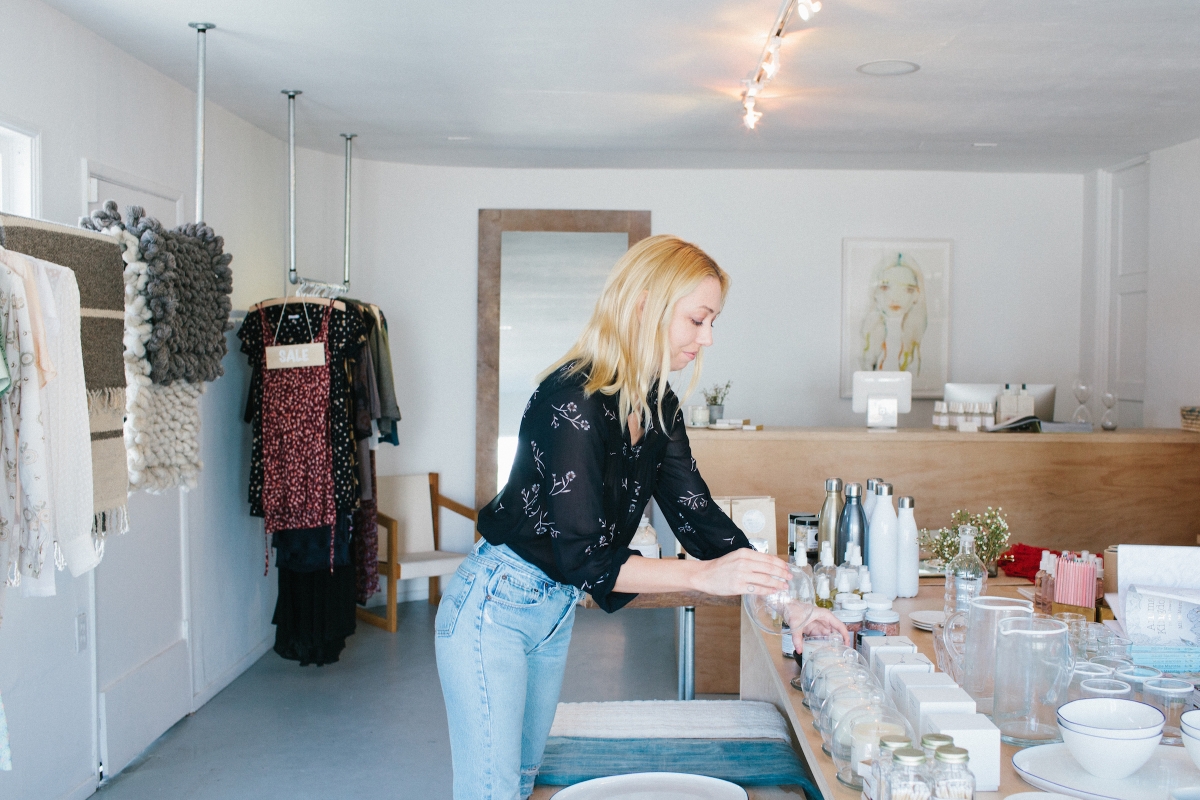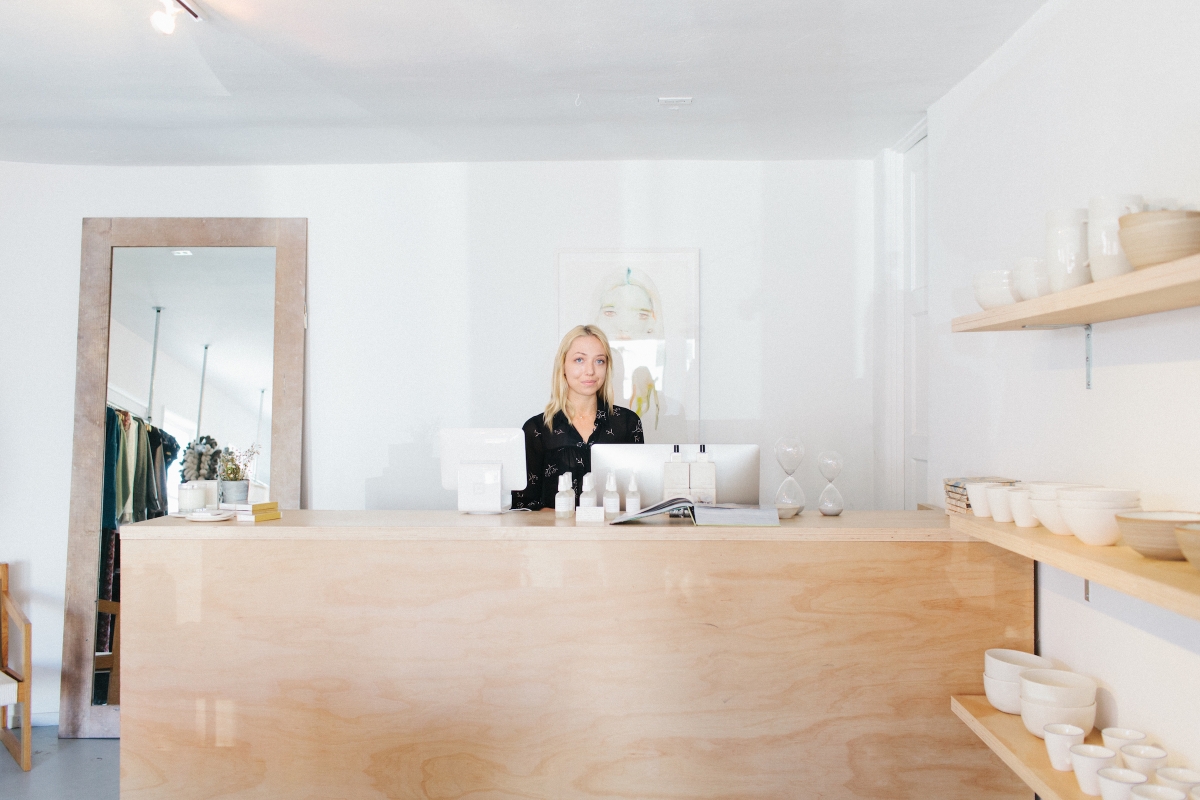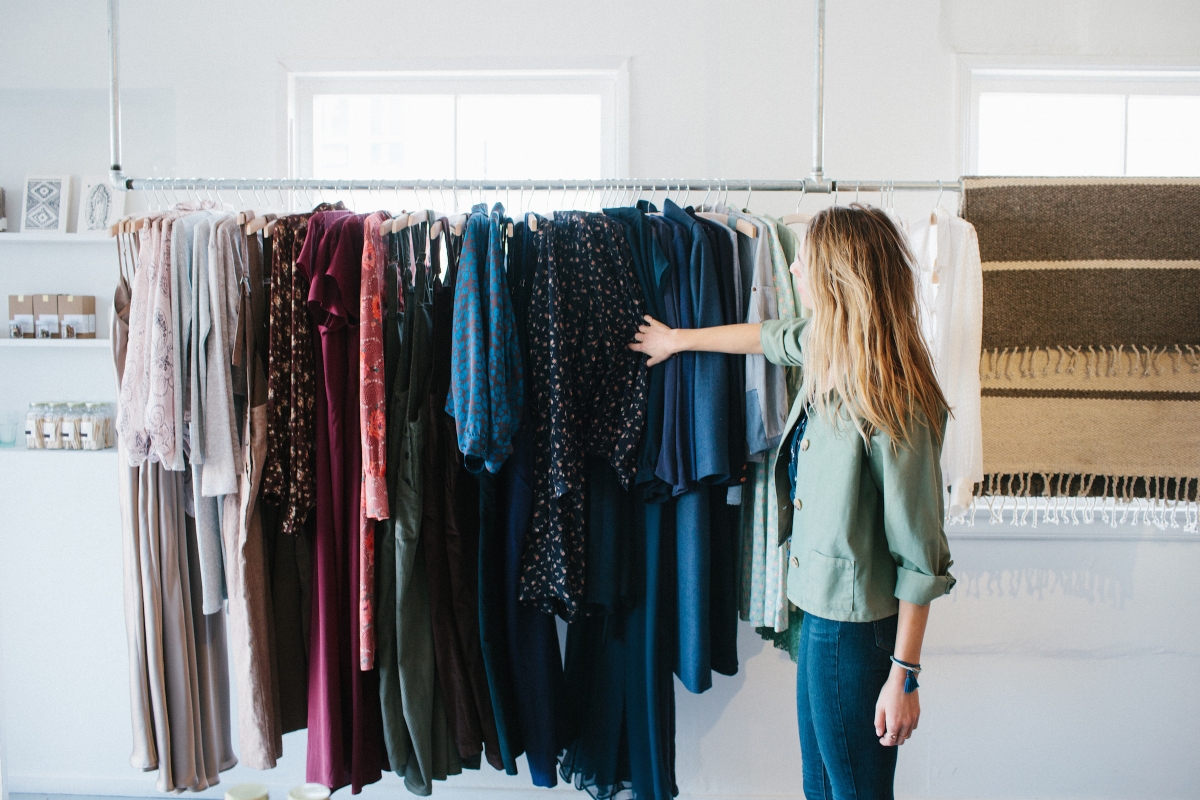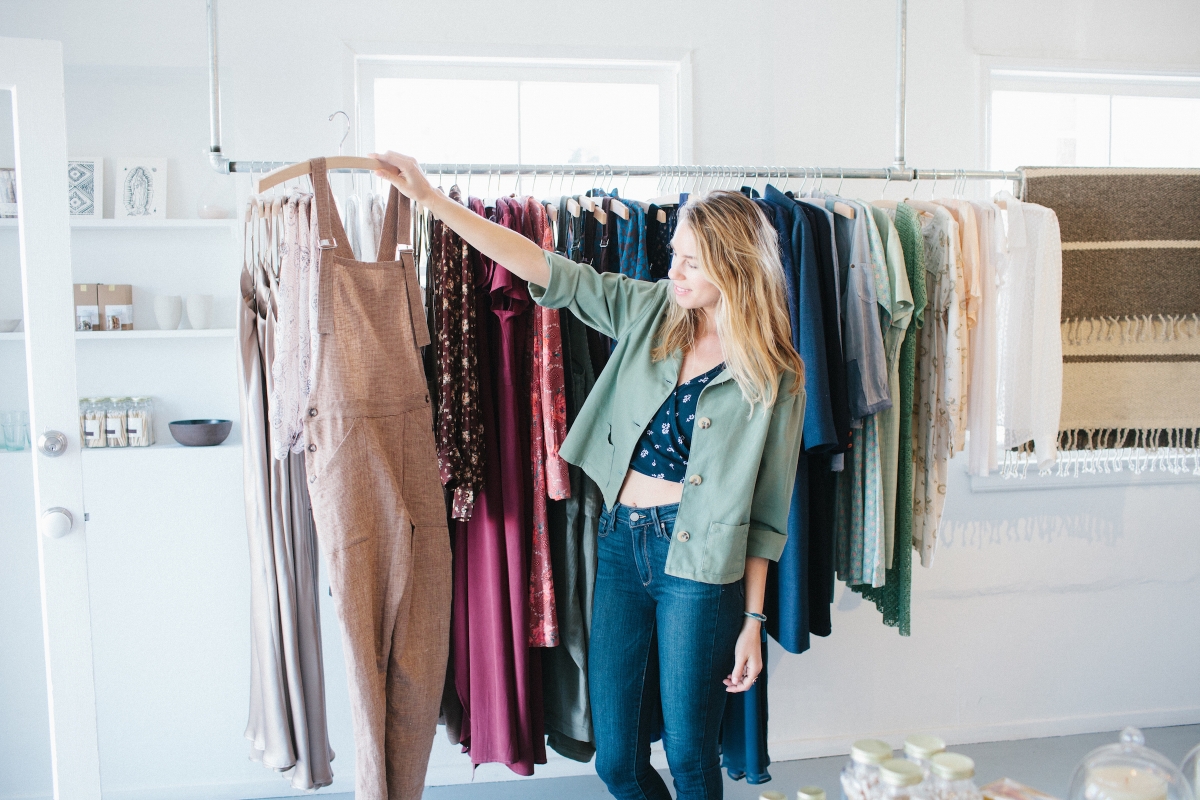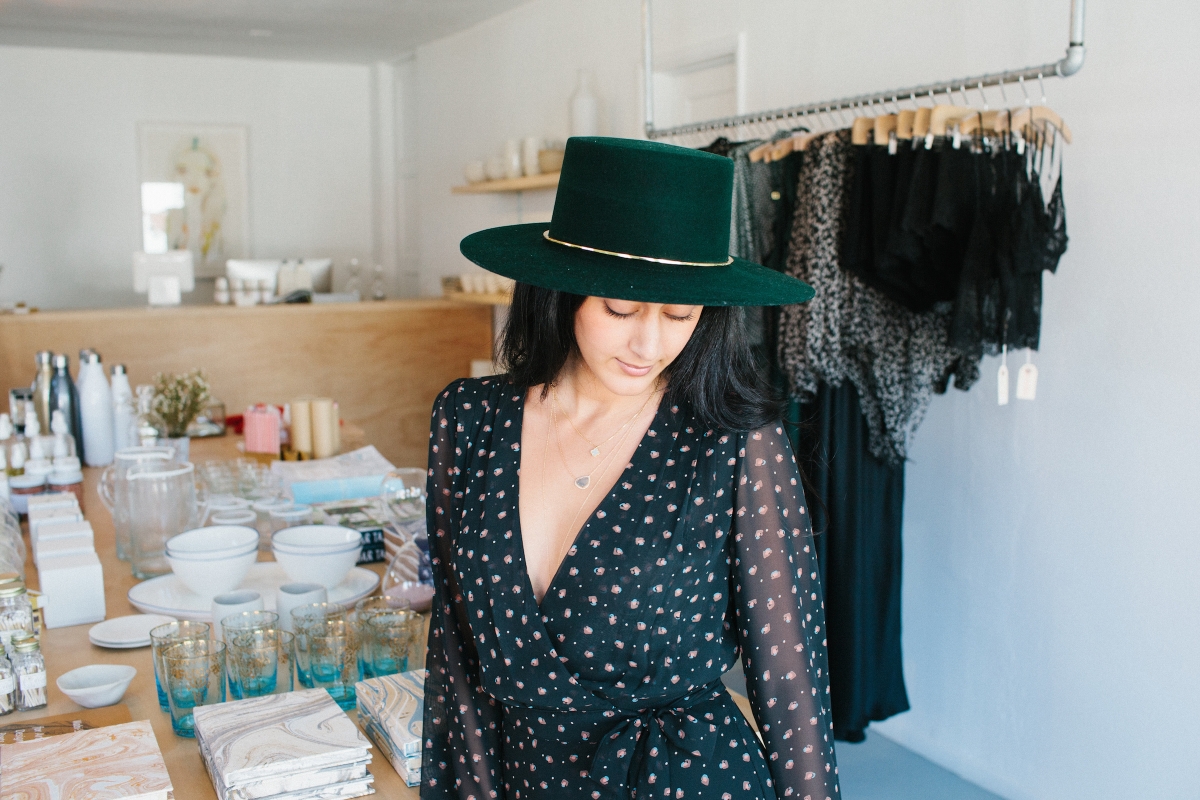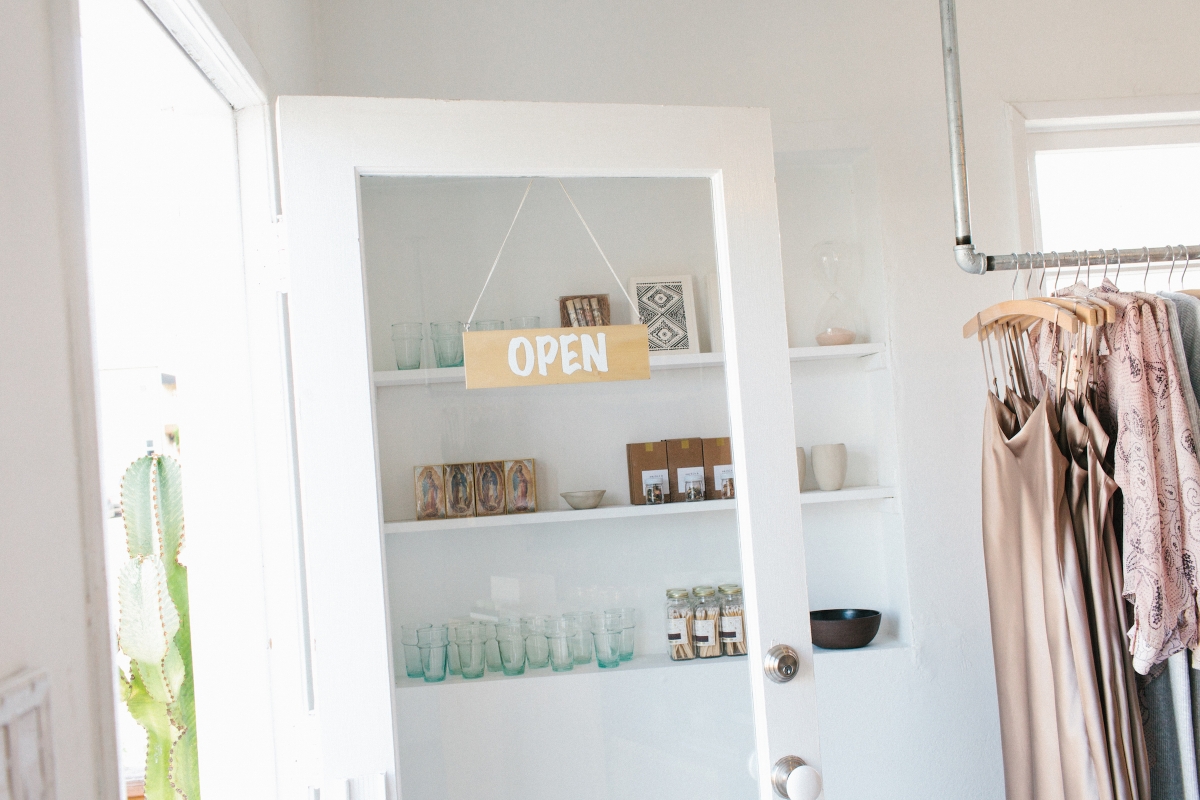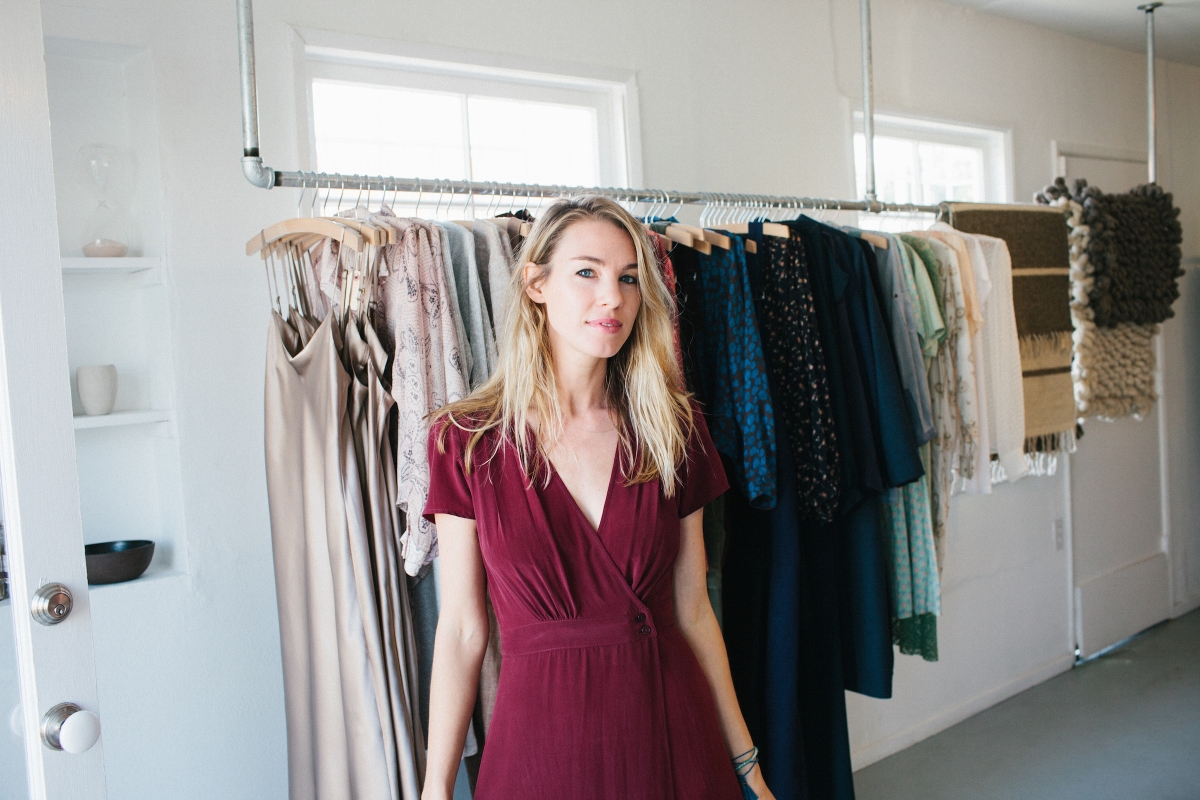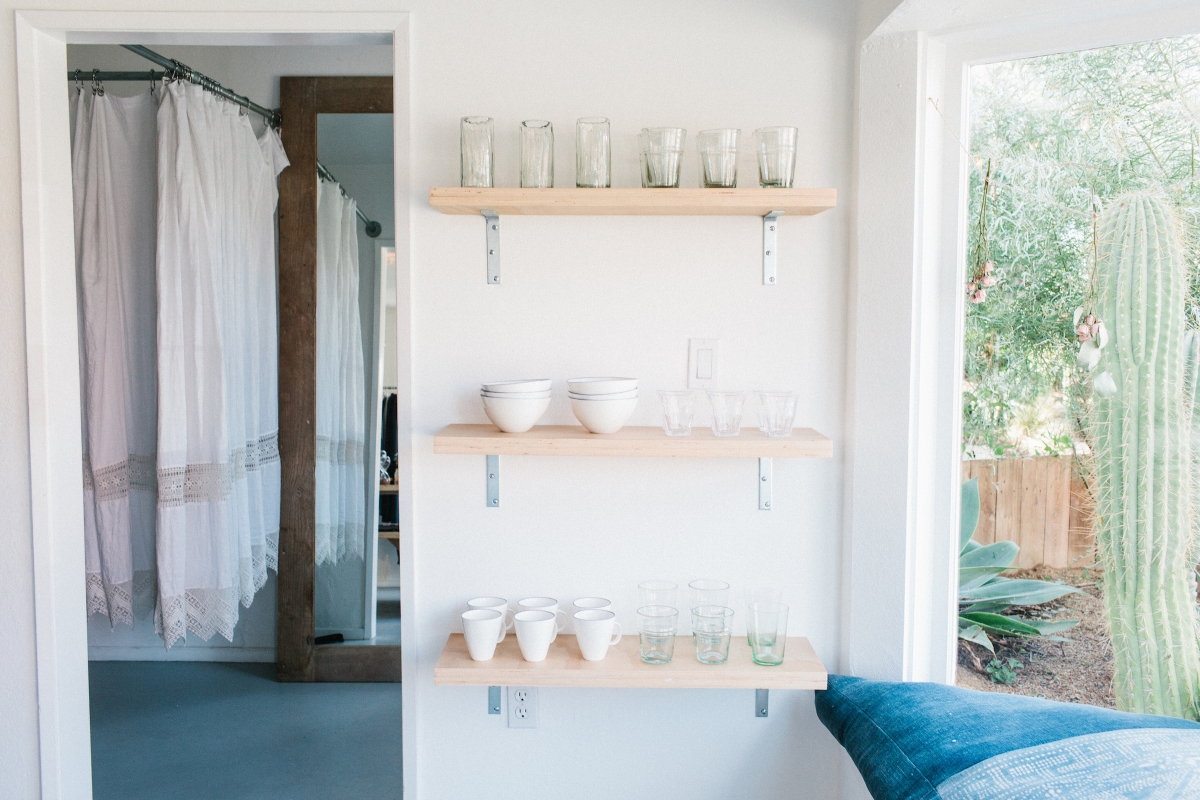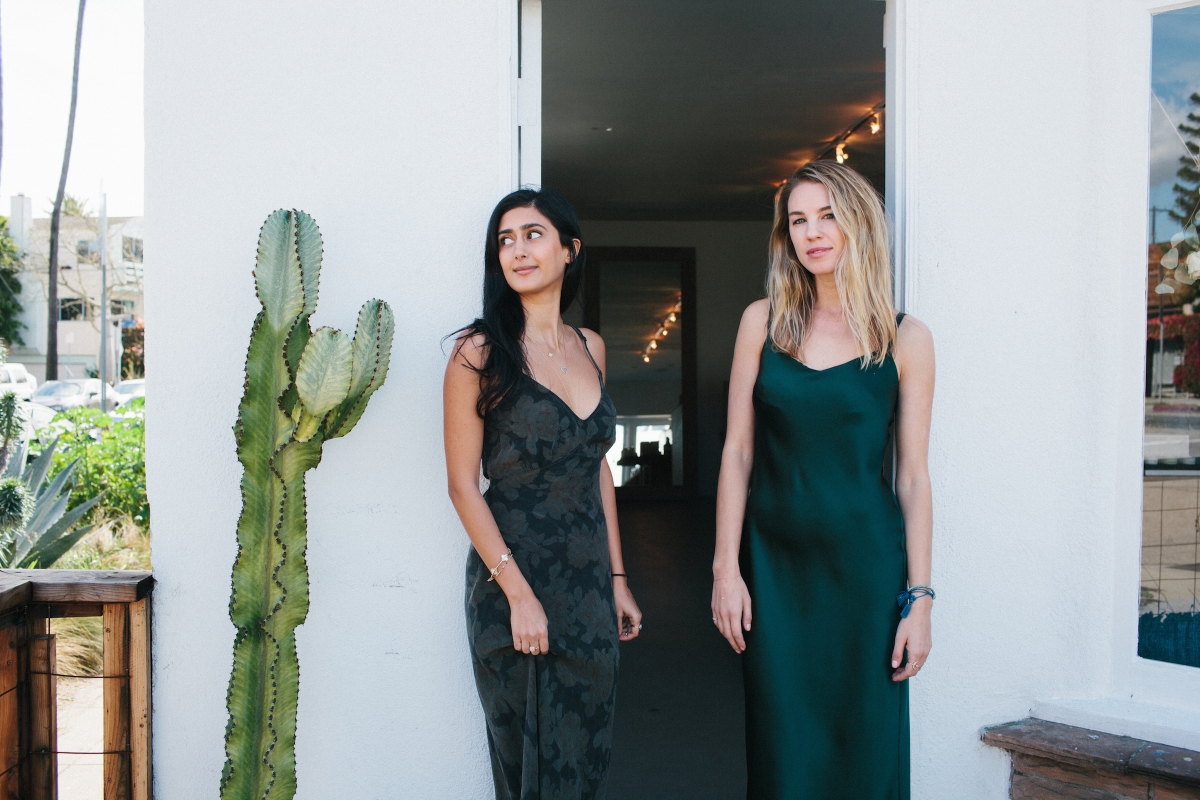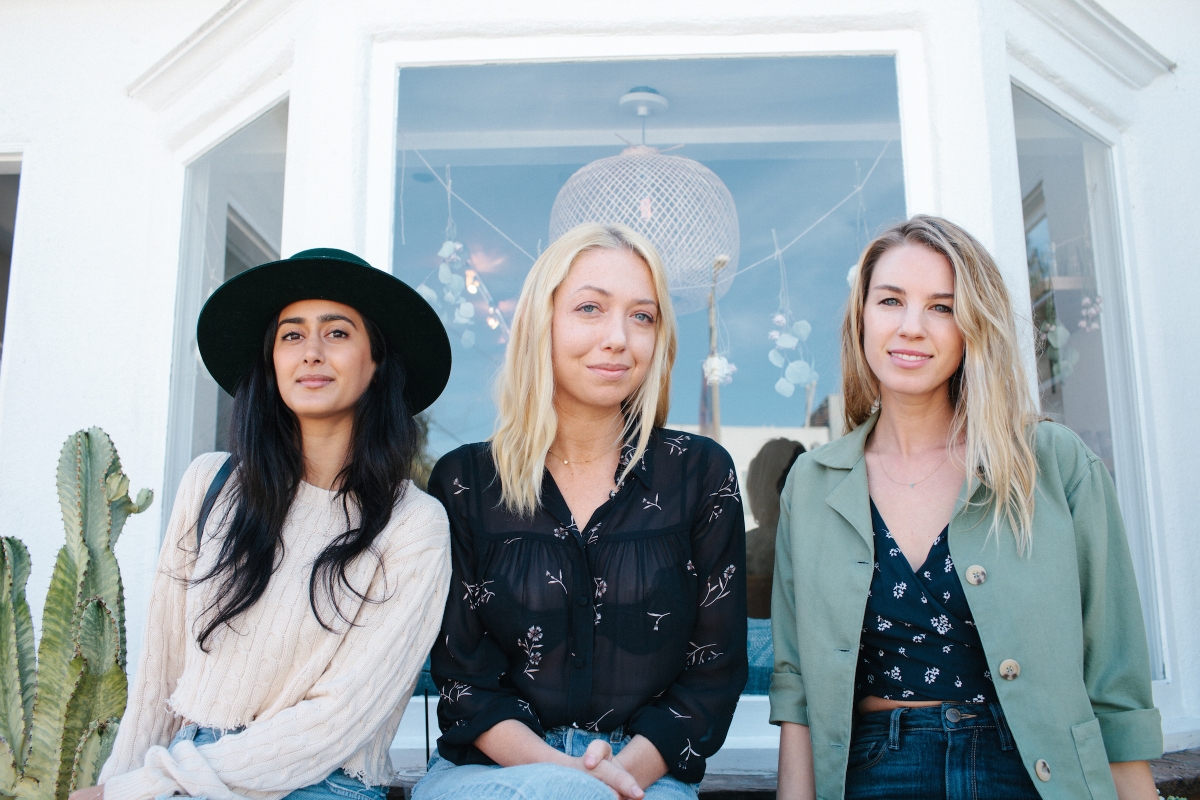 We are so pleased that Lily Ashwell, a designer and collector of beautiful things (especially vintage-inspired dresses), opened a shop to share her exquisite design skills and taste with Venice, California. Lily Ashwell's self-titled clothing line of timeless staples uses vintage silhouettes in a modern way. Made in Los Angeles, the collections evolves as a harmonious by-product of Lily's life and inspiration. Located on a cute stretch of Rose Avenue across from Oscar's, this shop is a must if you're hanging on the West Side of LA. To be real with you, we have our eyes on everything in this shop; the silk dresses, cropped jackets, and overalls are our favorites at the moment. Not only are the clothes amazing, but the home items are pretty perfect as well. Lily stocks her boutique with beautiful ceramic bowls, cups, books, candles, perfumes and specialty items that any #glowgirl would go crazy over. Lily is a creative doe-eyed beauty, and her sweet, feminine energy can be felt through her line and store.
Lily Ashwell // lilyashwell.com 566 ROSE AVENUE VENICE, CALIFORNIA 90291
HOW THEY GLOW QUESTIONNAIRE
NAME: Lily Ashwell
NICKNAME: Lilith
PROFESSION: Clothing designer + most recently, shop owner
WHERE DID YOU GROW UP: Malibu, California
WHERE DO YOU LIVE: Venice, California
WHEN YOU'RE EATING HEALTHY, WHAT IS A TYPICAL…
BREAKFAST: I usually walk my pup Sadie to Gjelina Take Away in the morning and have avocado toast or chia seed pudding with berries + a latte with fresh almond milk.
LUNCH: Most days I have steamed veggies over mixed grains with avocado + Braggs liquid aminos. Café Gratitude is down the street from my shop, so if I don't have time to prepare my lunch, I order one of their wholesome veggie bowls.
DINNER: My go-to is fresh fish with quinoa, steamed greens + avocado. My boyfriend makes the best lemon chicken soup, so we've been making that a lot. We love experimenting with different well-balanced recipes at dinnertime.
SNACK: I eat apples with almond butter + veggies with hummus all day long.
WHAT ARE YOUR FAVORITE SPOTS/RESTAURANTS TO EAT HEALTHY? Forage in Silverlake is my favorite. I also love Japanese when I'm eating clean, so Inaka on La Brea is a go-to.
WHAT IS YOUR FAVORITE INDULGENCE? I have a real sweet tooth, so sign me up for any homemade baked good…particularly chocolate chip cookies. I recently discovered donuts from Blue Star + ice cream at Salt + Straw…fortunately/unfortunately both are local to me on Abbott Kinney.
WHAT ARE YOUR FAVORITE SPOTS/RESTAURANTS TO INDULGE? We have so many great local spots to indulge in a decadent meal, but my favorites are Gjelina, Scopa and Salt Air.
WHAT WOULD BE YOUR LAST MEAL ON EARTH? My family is English, so probably my mom's Sunday roast dinner. Roast chicken, potatoes, stuffing, green beans, gravy…and an apple pie for desert.
WHAT IS THE BEST DISH YOU COOK/YOUR FAVORITE RECIPE? I love to cook but I particularly love my roast salmon with lemon. My famous pasta dish is always a hit-- al dente with butter, diced cherry tomatoes, parmesan, capers, and fresh pepper.
WHERE DO YOU GROCERY SHOP? We try to grow our own seasonal produce + shop farmers market. Failing that, a combination of Trader Joe's + Whole Foods.
TOP 3 ITEMS YOU ALWAYS HAVE IN YOUR KITCHEN? The holy trinity -- onion, celery, carrots
WHAT IS YOUR FITNESS REGIMEN? (how often + what do you do) I do pilates for an hour every morning, three times a week. The core strengthening exercises have completely changed my body + how I operate in daily life. I also hike or do some kind of outdoor cardio twice a week.
WHAT IS YOUR SKINCARE ROUTINE? (products, facials, etc.) Exercise + sweat, drink water, moisturize, + wear sunscreen. If I follow those simple steps, my skin does really well.
WHAT ARE YOUR FAVORITE MAKEUP/NATURAL BEAUTY PRODUCTS? I love Earth Tu Face + use their products daily. They are two female botanists in northern California who use earth-grown, safe ingredients that keep my skin super hydrated. I use their oil-based face-wash + moisturizing Skin Stick morning + night.
IF YOU WERE STRANDED ON A DESERT ISLAND, WHAT 3 PRODUCTS WOULD YOU TAKE WITH YOU?
1.Herbivore Botanicals Rose Hibiscus Face Mist 2. Earth Tu Face Skin Stick 3. Coola Mineral Sunscreen
WHAT PROFESSIONAL BEAUTY/HEALTH/FITNESS/SPIRITUAL GURUS DO YOU SWEAR BY? My mom recently introduced me to Sakara Life and their all-encompassing wellness approach really resonates with me. I swear by the connection of body/mind/spirit when it comes to health, so I'm on board with anyone who is exploring and promoting that.
TOP 3 FAVORITE SONGS? Impossible! I'm classic rock all the way but the favorites of my favorites depend on my mood. Off the top of my head:
1. Neil Young – Razor Love 2. Bob Dylan – Oh Sister 3. Joni Mitchel - Woodstock
MOST WATCHED MOVIE: I think Eternal Sunshine of the Spotless Mind is my #1. I've seen it a million times + it kind of touches everything for me -- aesthetically, philosophically + emotionally.
MOST LIFE-CHANGING BOOK: I read a lot, so this one is tough…but my best friend Jade gifted me Women Who Run With the Wolves about 5 years ago + it has been a real friend to me. It's a collection of myths + stories about the wild woman archetype. Different stories deeply resonate with different periods of my life + I find endless wisdom in its pages.
FAVORITE SHOPS/BOUTIQUES? Well I love my own shop, of course. It's so rewarding to curate a space for my clothes to live amongst my favorite things. Aside from my own, I love my mom's shops – Rachel Ashwell Shabby Chic Couture.
COOLEST PLACE YOU'VE EVER VISITED? I'm a big lover of the California coast + Big Sur. Esalen Institute is my favorite place to visit – whether I take one of their courses for spiritual growth or simply stay on the property a couple of nights + soak in the hot springs. My Esalen time is sacred + where I come back to myself.
FAVORITE HOTELS? Oh I love a good hotel. Deetjen's in Big Sur is one of my favorite places in the world. I also love city hotels that capture the essence of the place – like Chateau Marmont in LA, The Bowery in NYC + The Chiltern Firehouse in London.
WHAT'S THE BEST GIFT YOU'VE EVER RECEIVED? My mom is a fantastic giver of gifts. She always gives me things I love + use, but are embedded with sentimental value + meaning. So pretty much anything my mom has ever given me is my favorite.
MOST PROFOUND HEALING EXPERIENCE YOU'VE EVER HAD? I spend a lot of time exploring various forms of healing—energy shifting, speaking to the other side, astrology + tarot. My interests have led me toward many profound experiences in this department. The details are of course very personal, but after each of them I have felt more tapped in. My connection to the universe deepens + my faith in life + love strengthens.
WHO ARE YOUR MOST TRUSTED HEALERS? My nana. Mother nature – moments of deep connection with the Great Mother move me deeply. I also have a woman in Colorado I speak with from time to time, whom I love + trust.
WHAT IS THE BIGGEST LEARNING EXPERIENCE YOU'EVE HAD TO FACE AND WHAT DID YOU TAKE AWAY FROM IT? I can't pinpoint a specific experience, but cumulatively my entire 20's seem to have been a lesson in hard work, integrity, faith + letting go. I've learned how important it is to be flexible with expectations + outcomes…if I work really hard and stay true to myself, I will end up where I am meant to be.
DESCRIBE YOUR PERFECT DAY: An early morning beach walk with my dog, while the air is still crisp and quiet. A dip in the ocean followed by reading a good book in the warm sand. In the afternoon, I'd paint in my studio, listening to records. In the evening I'd cook dinner with my boyfriend, maybe have some friends over in the backyard, and be asleep by 11.
WHAT IS YOUR MOST VALUABLE GLOW TIP/SECRET? Be guided by your heart + be true. Love yourself. Be kind + compassionate to yourself + to others. Let go + trust in the universe. You are never more beautiful than when you're true essence shines through.
FAVORITE QUOTE? "To see a world in a grain of sand + heaven in a wild flower, To hold infinity in the palm of your hand + eternity in an hour" – William Blake
WHAT ARE YOU GRATEFUL FOR? Faith…I'm not religious but I have developed a deep, grounding + expansive connection to the universe. It makes me feel free, protected + a part of something great.
WHAT MAKES YOU GLOW? Love
Photography by: Emily Knecht