Burrata + Shaved Fennel Salad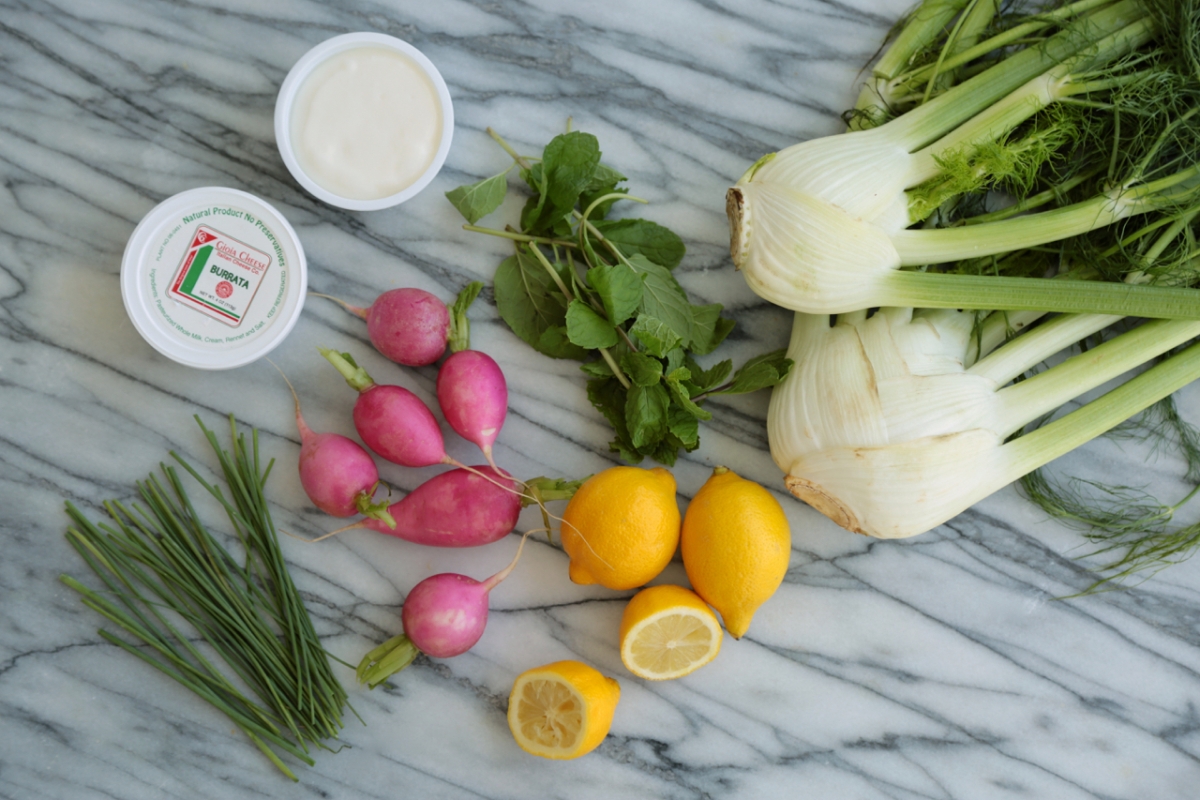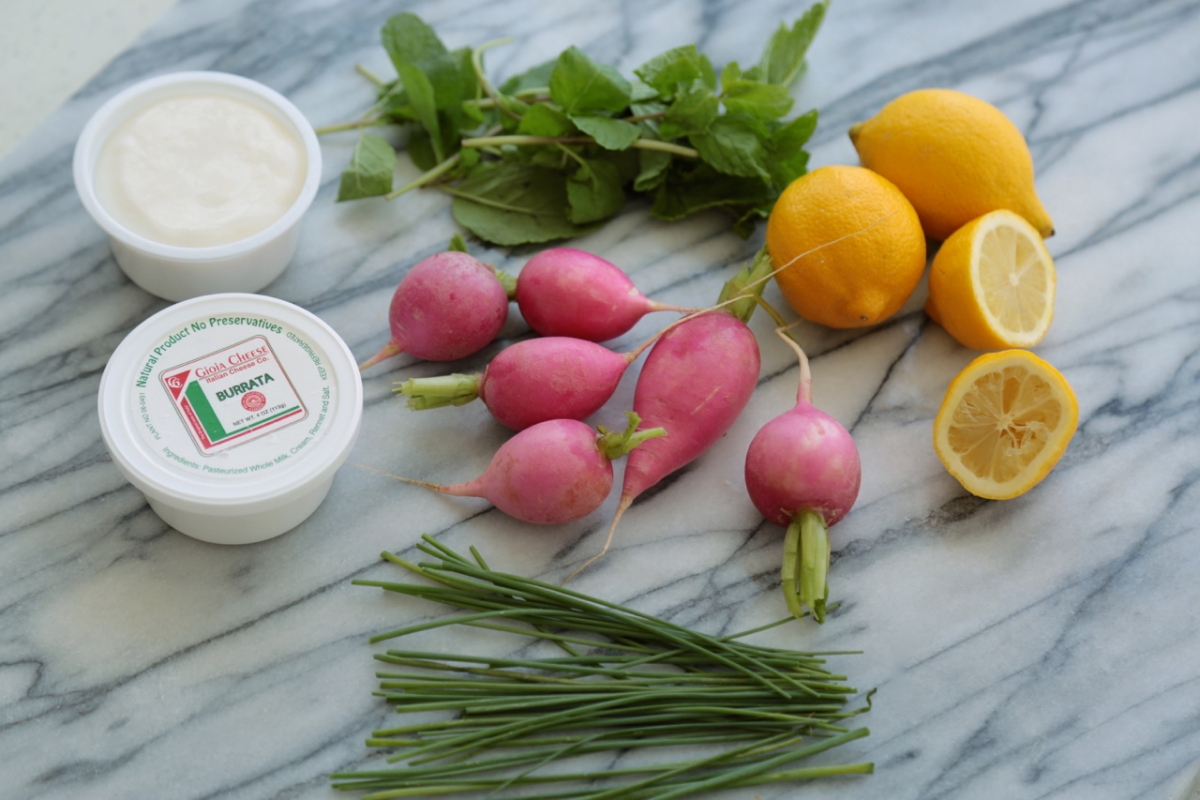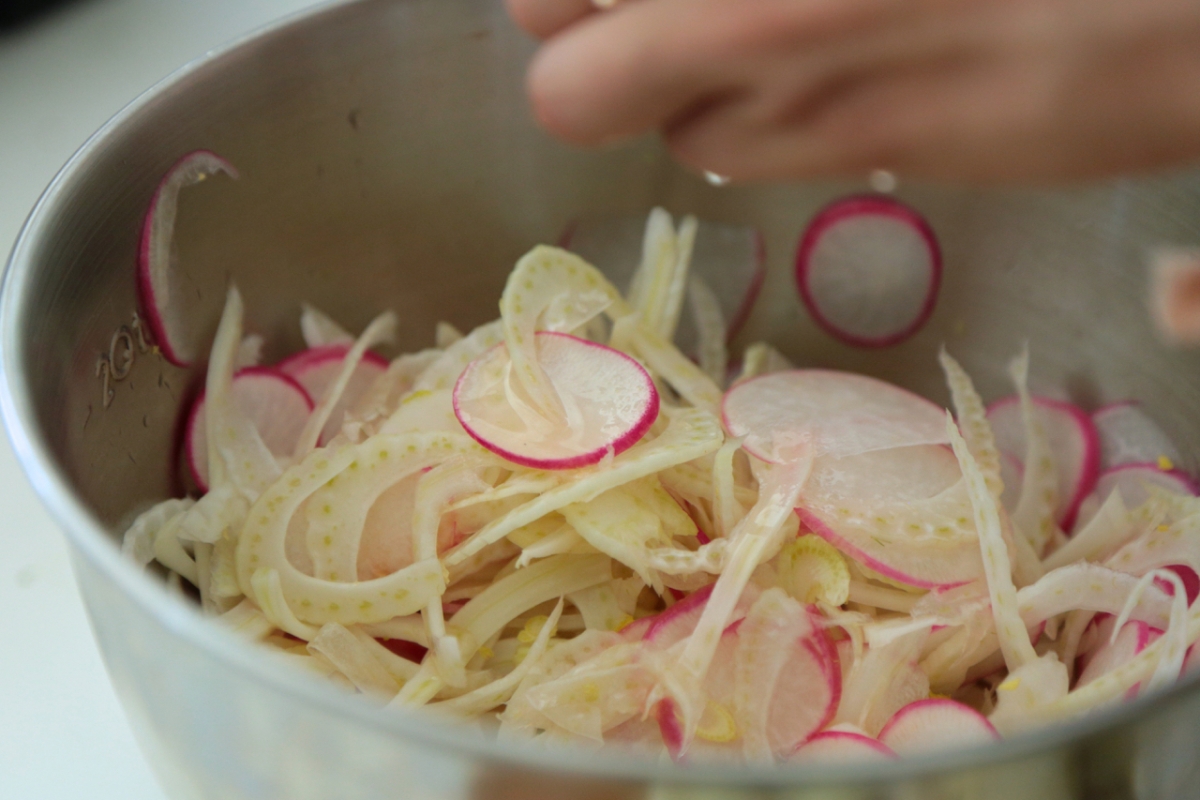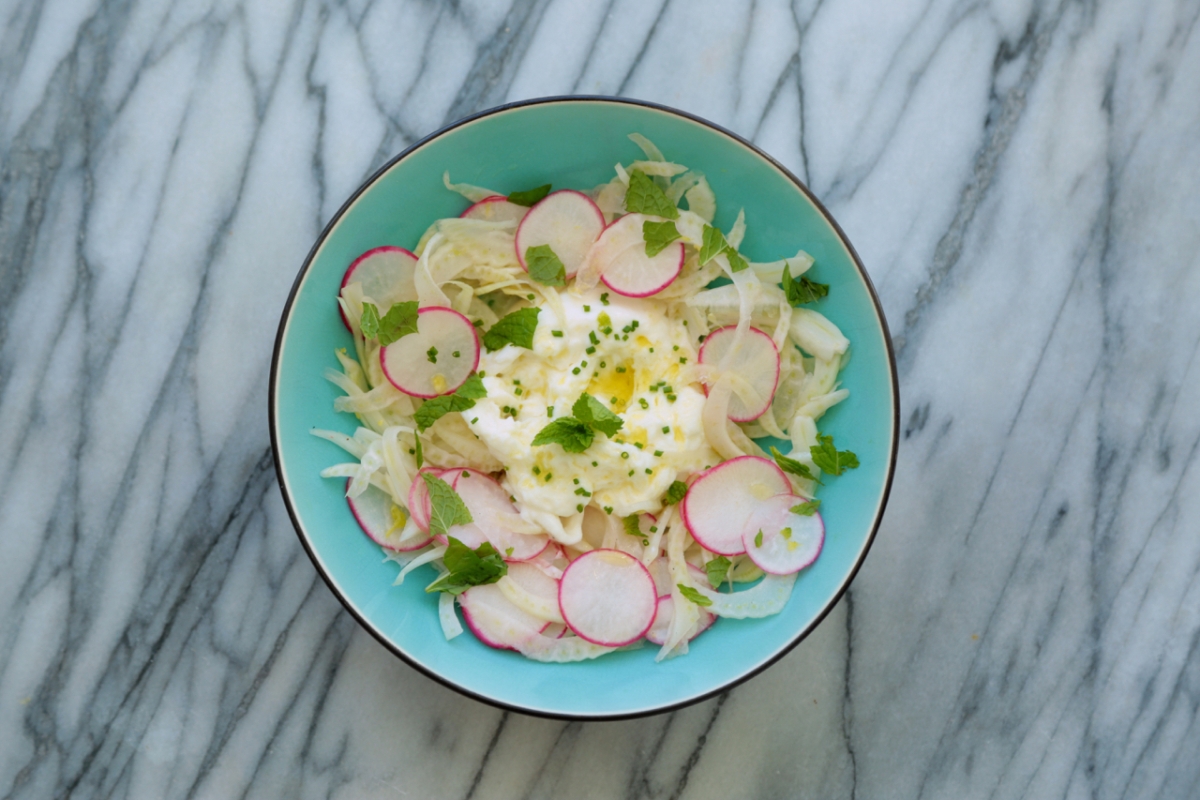 If you're looking for an easy yet delicious salad for entertaining, this shaved fennel and burrata salad is it!
This salad is bright and fresh yet has the YUM factor because of the addition of burrata cheese. Opt for the freshest and best cheese you can find, this will make all the difference. If you're not into cheese, you can skip it-- you'll still be left with a lovely dish.
This recipe is super easy, it just calls for letting your fennel marinate for a bit. 10 minutes is the minimum, but it will get even better over time so it's a great dish to make ahead of time especially if you're entertaining.
The magic of this dish is the contrast of the crisp and fresh veggies to the creamy burrata. YUM.
BURRATA + SHAVED FENNEL SALAD:
INGREDIENTS:
2 medium heads fennel, cored and very thinly sliced
1/2 cup thinly sliced radishes
2 tablespoons extra virgin olive oil, plus more for serving
1 lemon + it's zest
2 ounces burrata
1/2 cup fresh torn mint leaves + chopped chives
Flaky sea salt and freshly ground black pepper
DIRECTIONS:
1. Place fennel, radishes, extra virgin olive oil, zest and lemon juice in a bowl, season with salt and pepper. Let stand 10 minutes.
2. Just before serving, arrange fennel salad on a shallow bowl or serving platter. Place burrata on top, then the fresh mint leaves and chopped chives. Drizzle with additional olive oil and flaky sea salt and freshly cracked pepper.
Photogrpahy by: Sasha Young
Recipe by: Tara Sowlaty