Des Kohan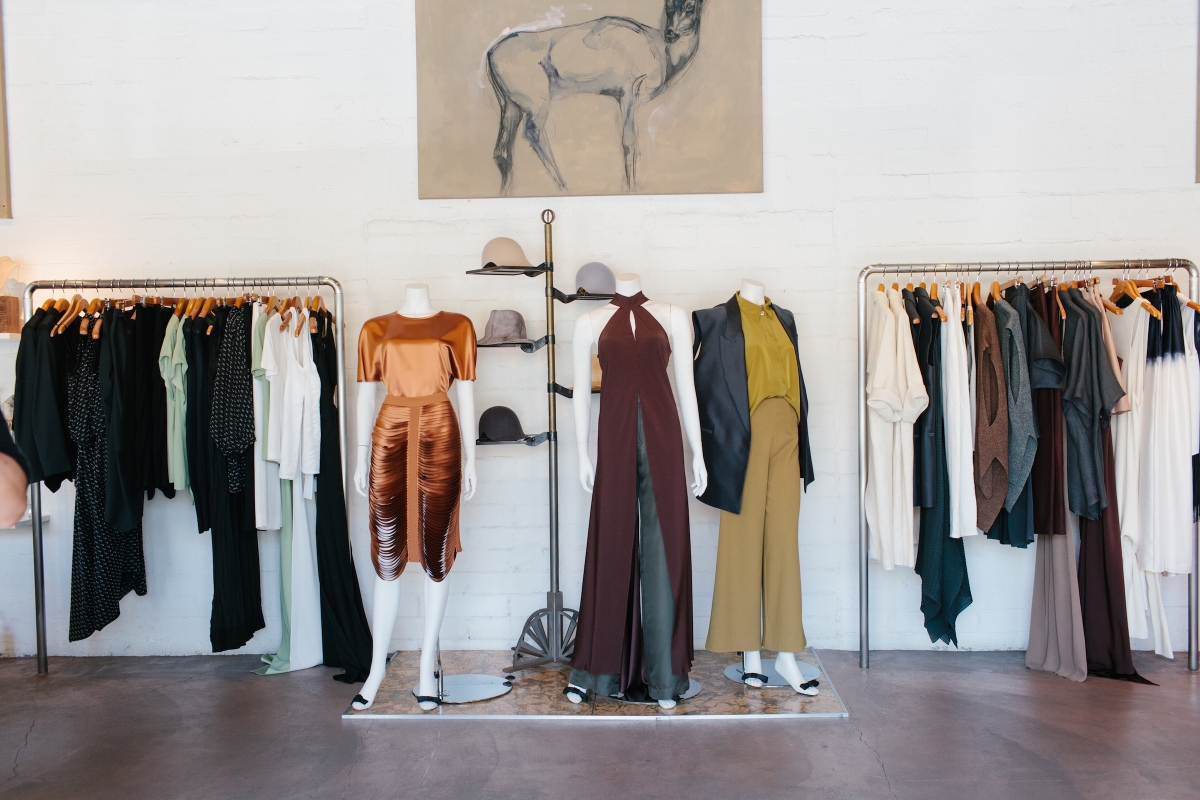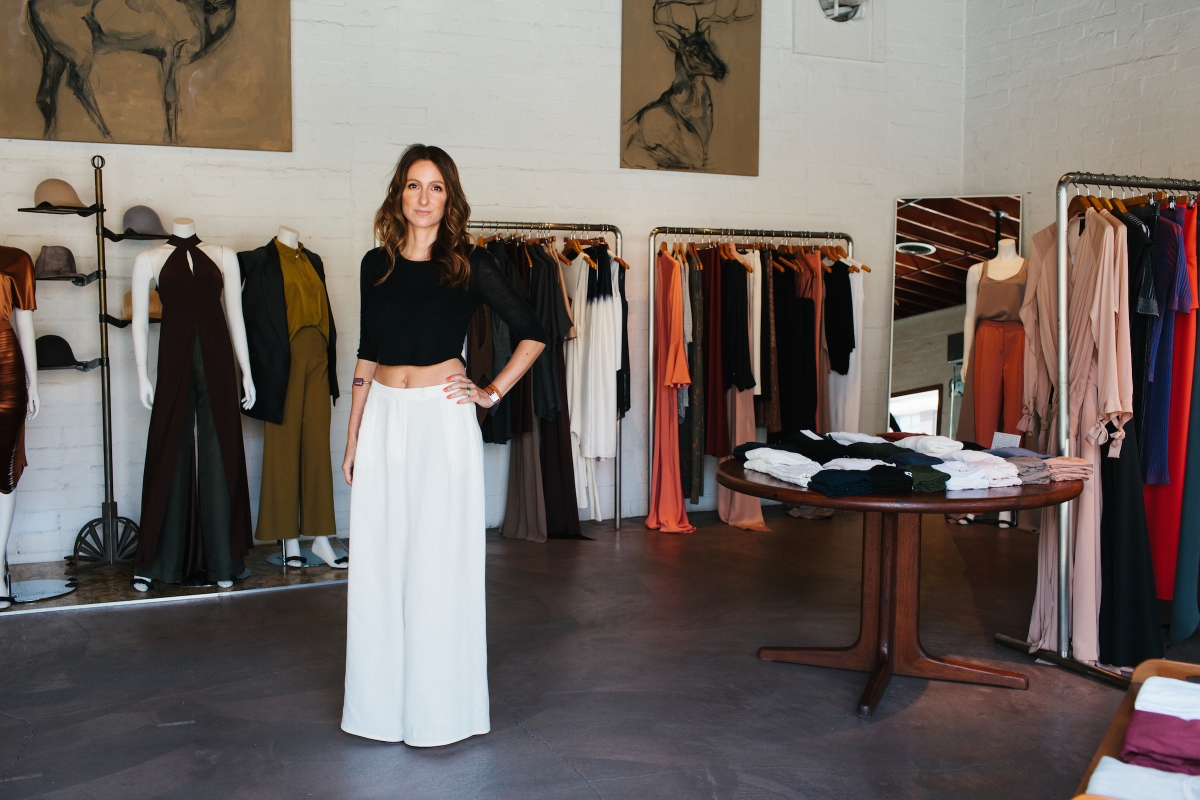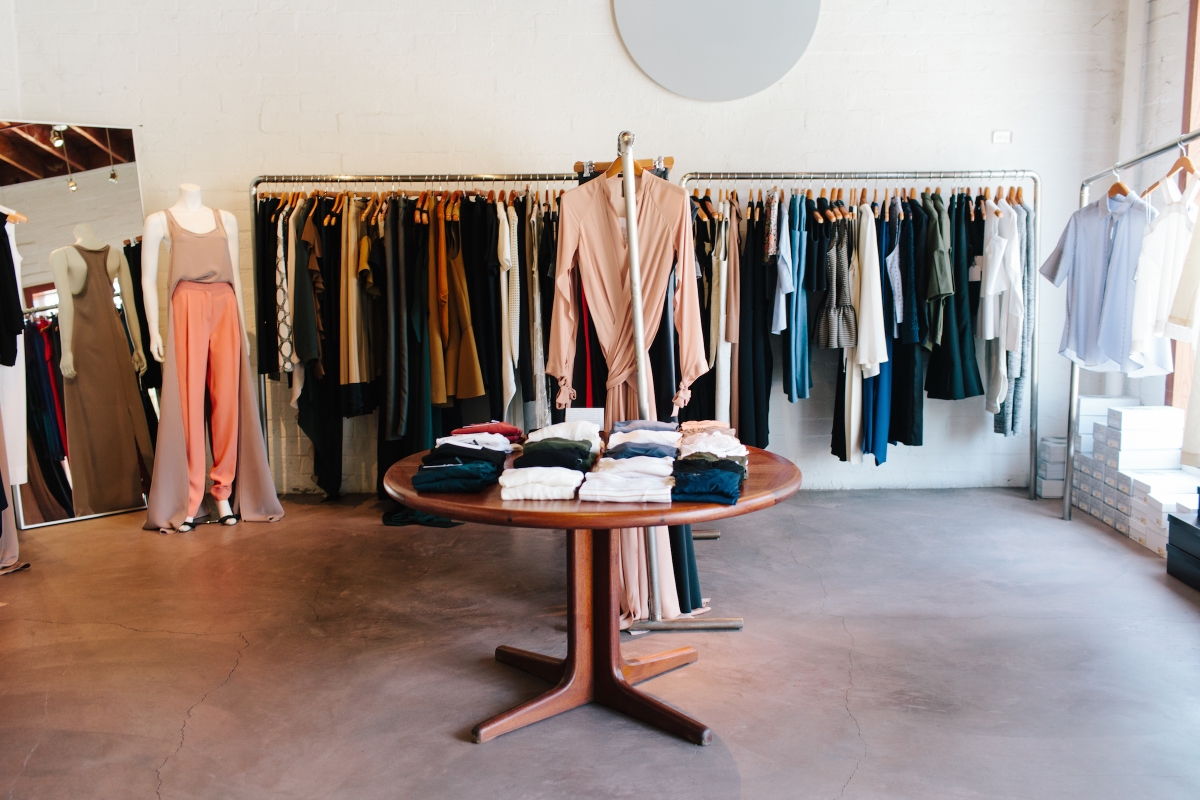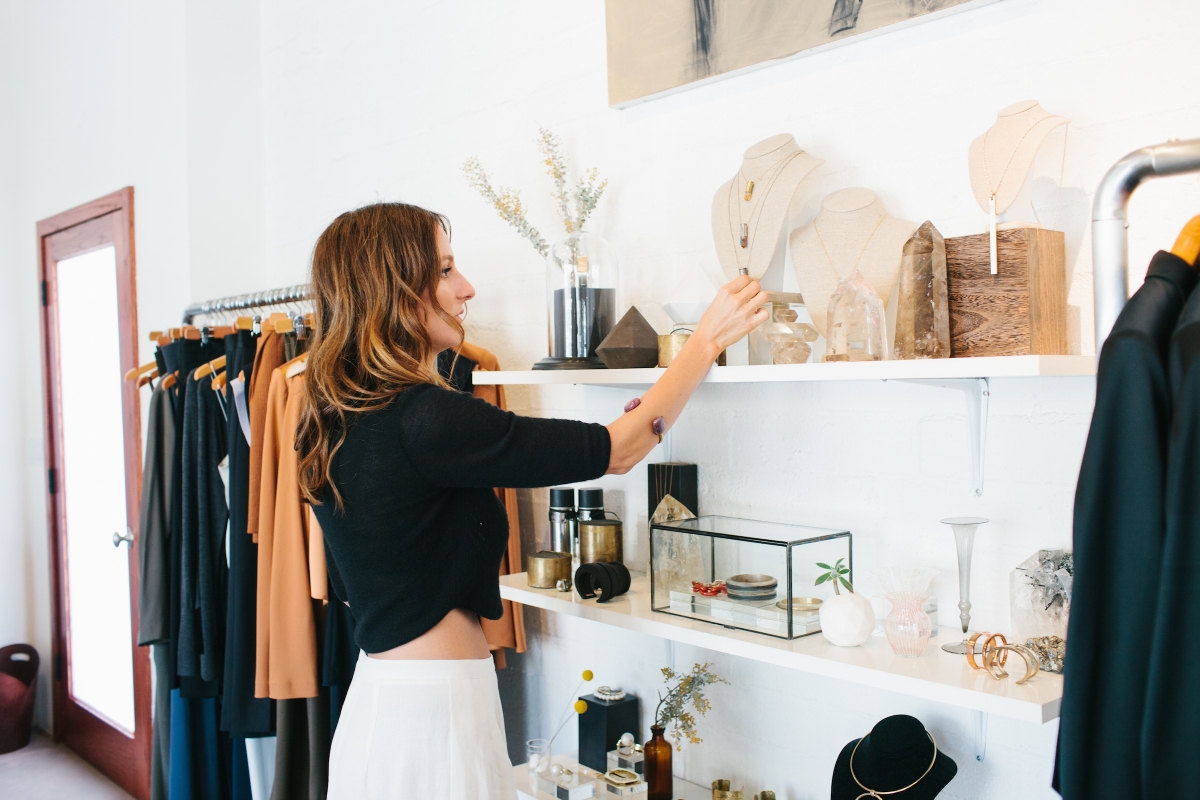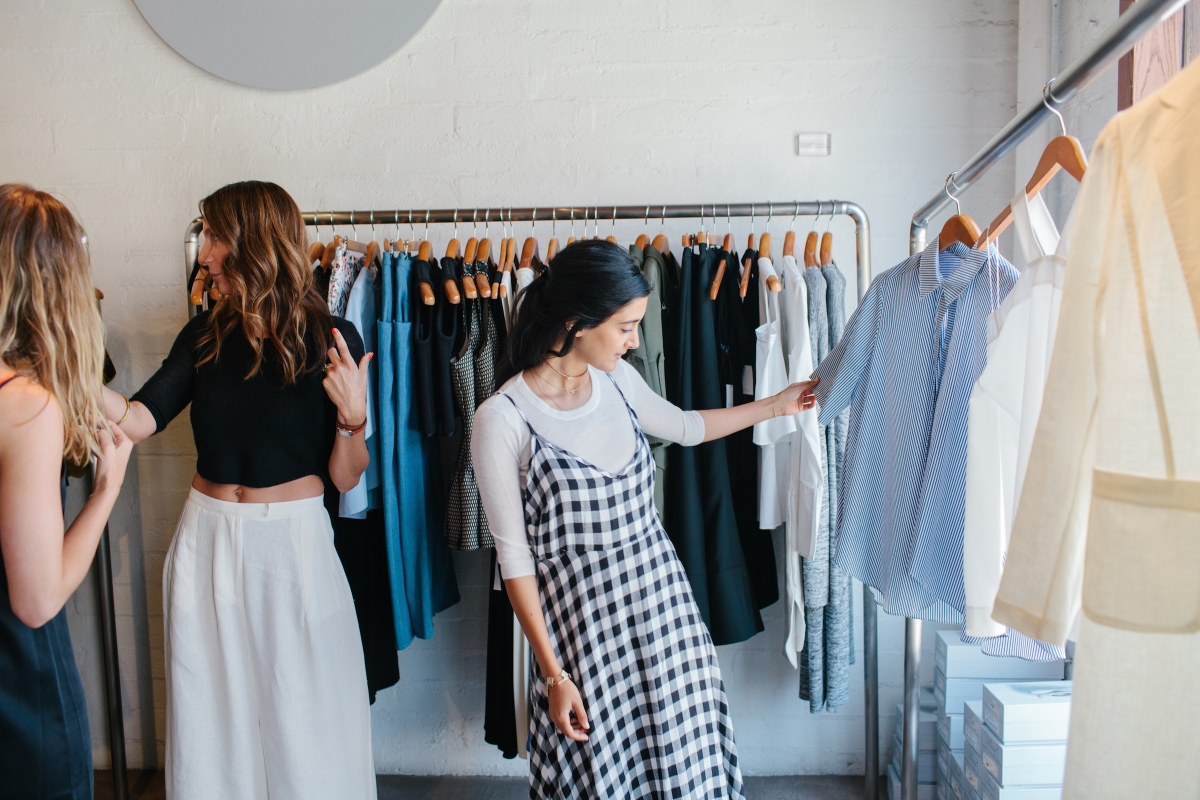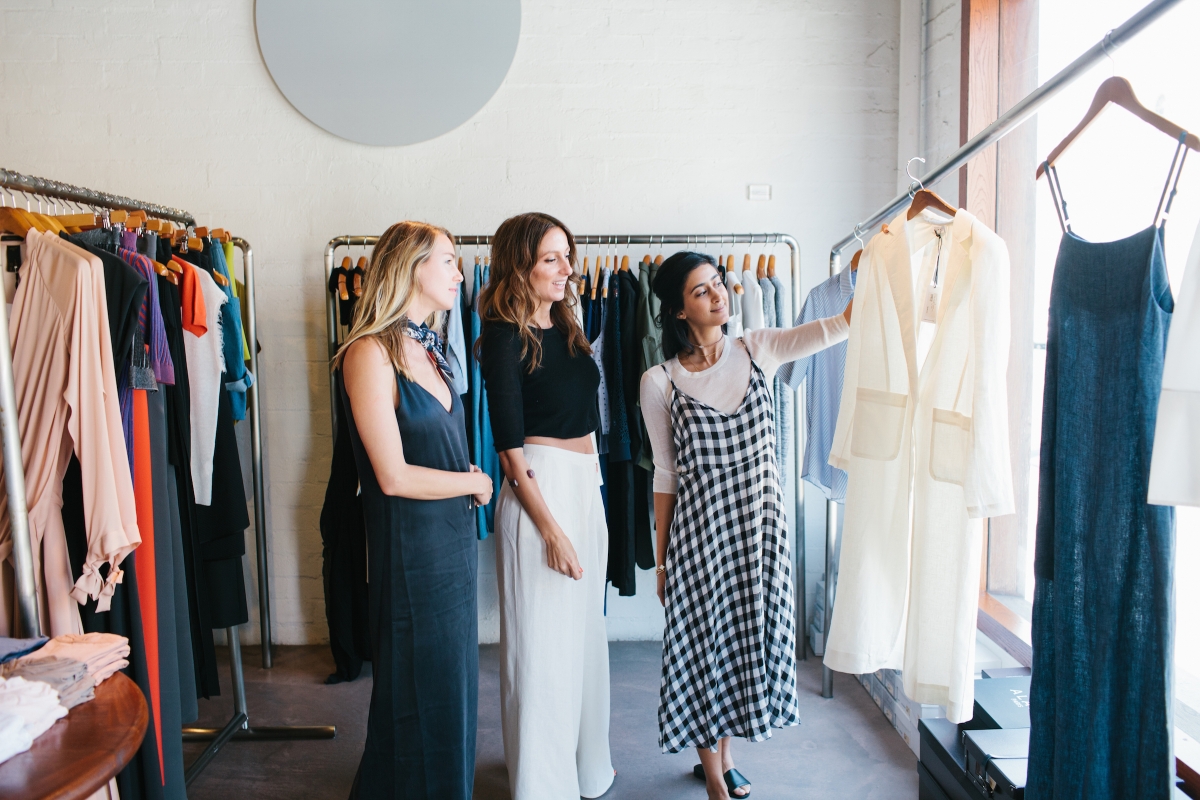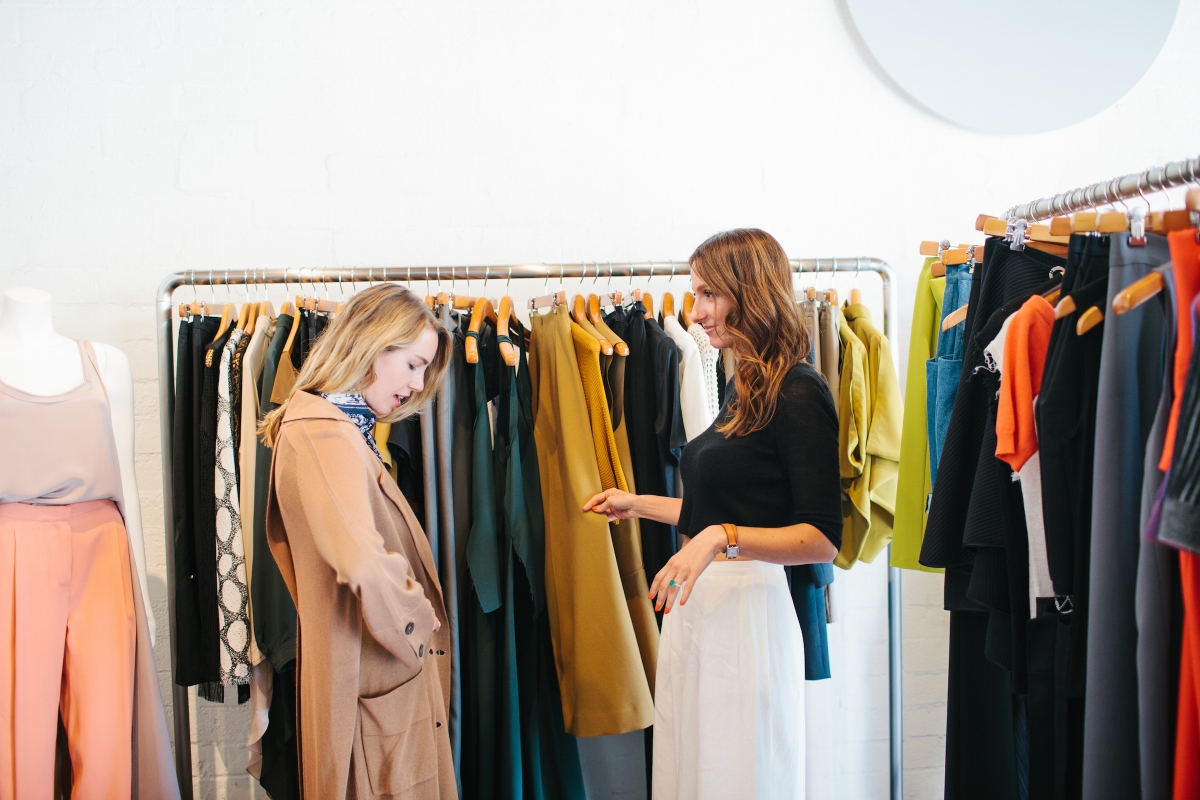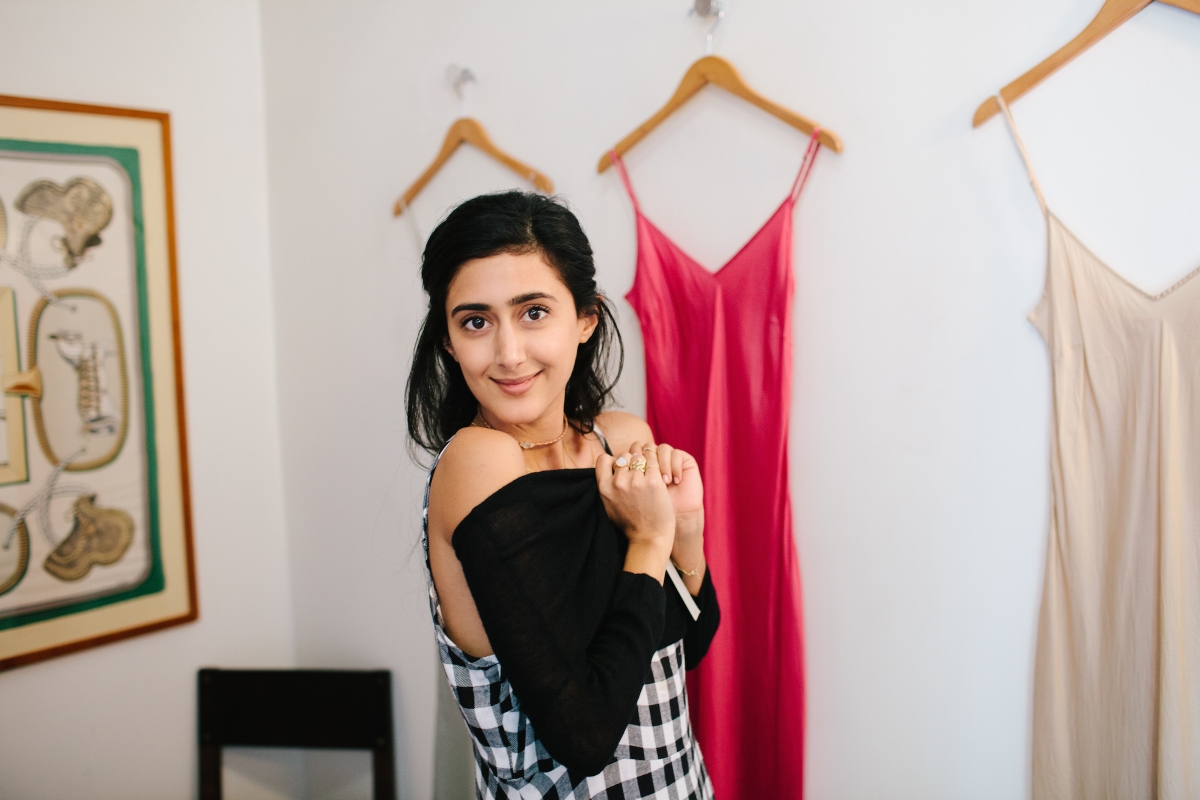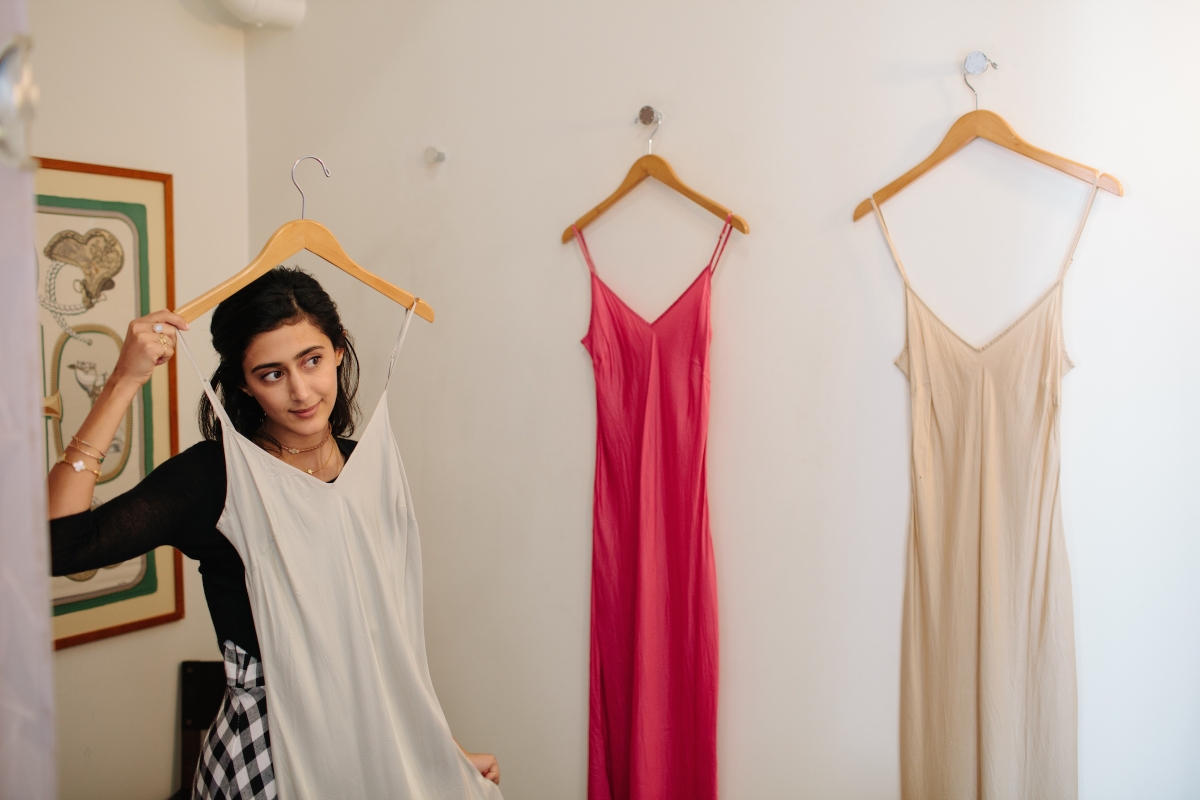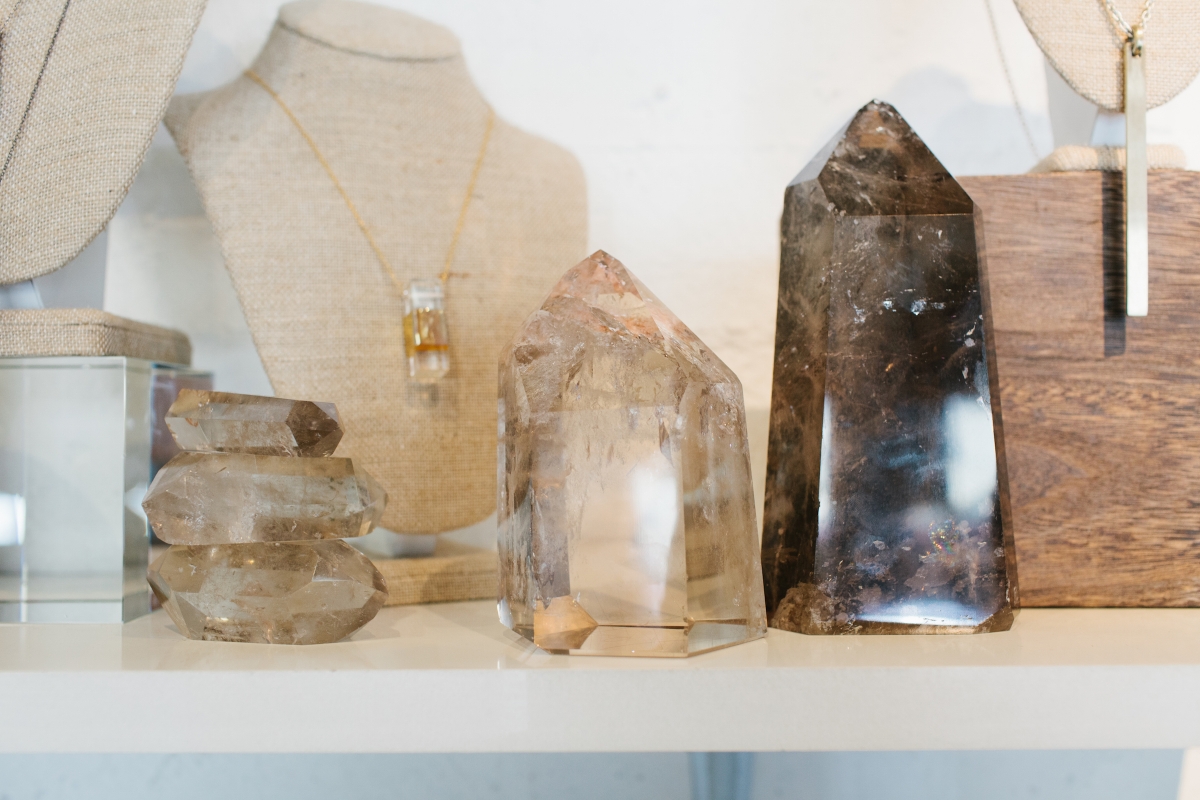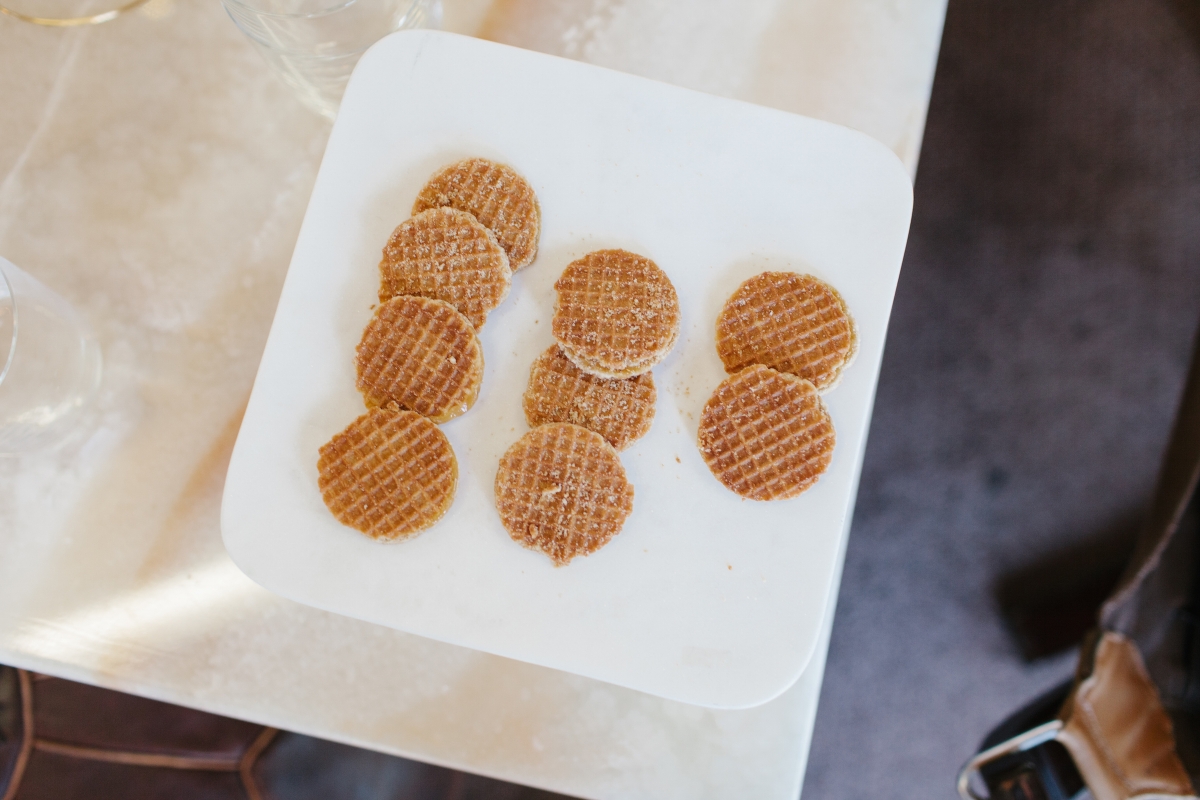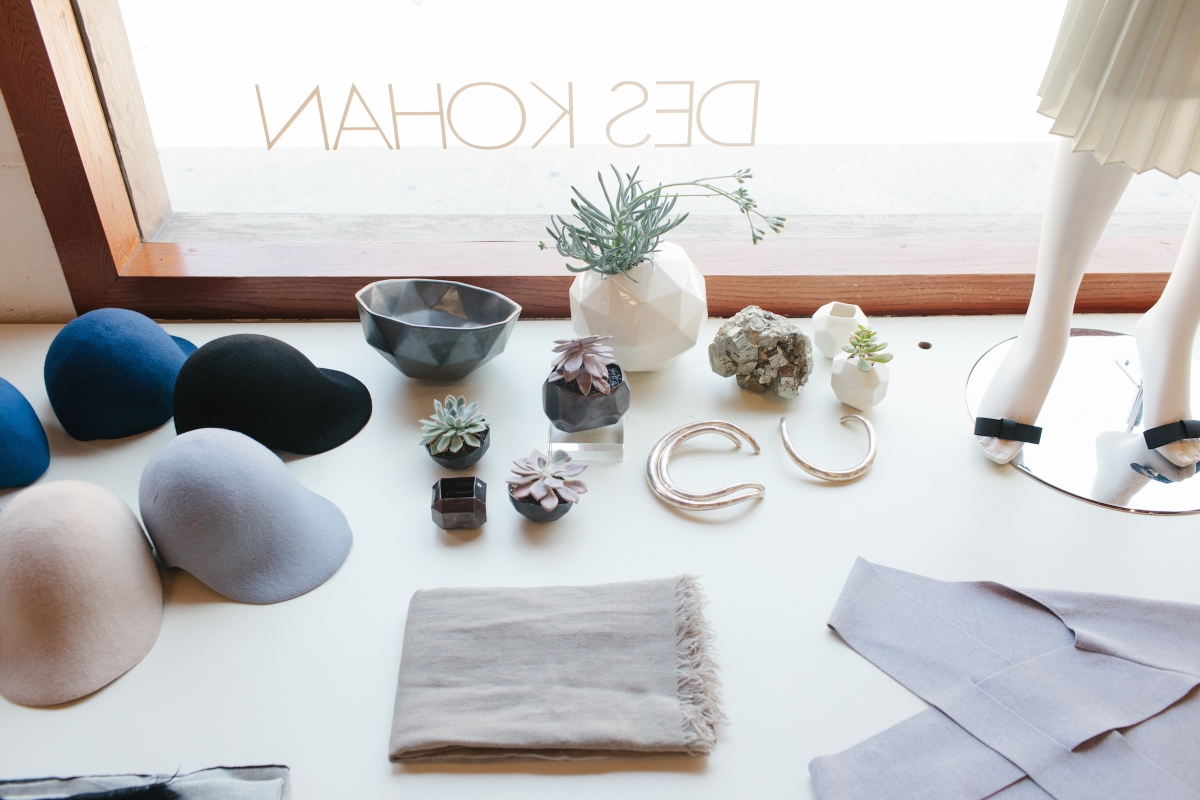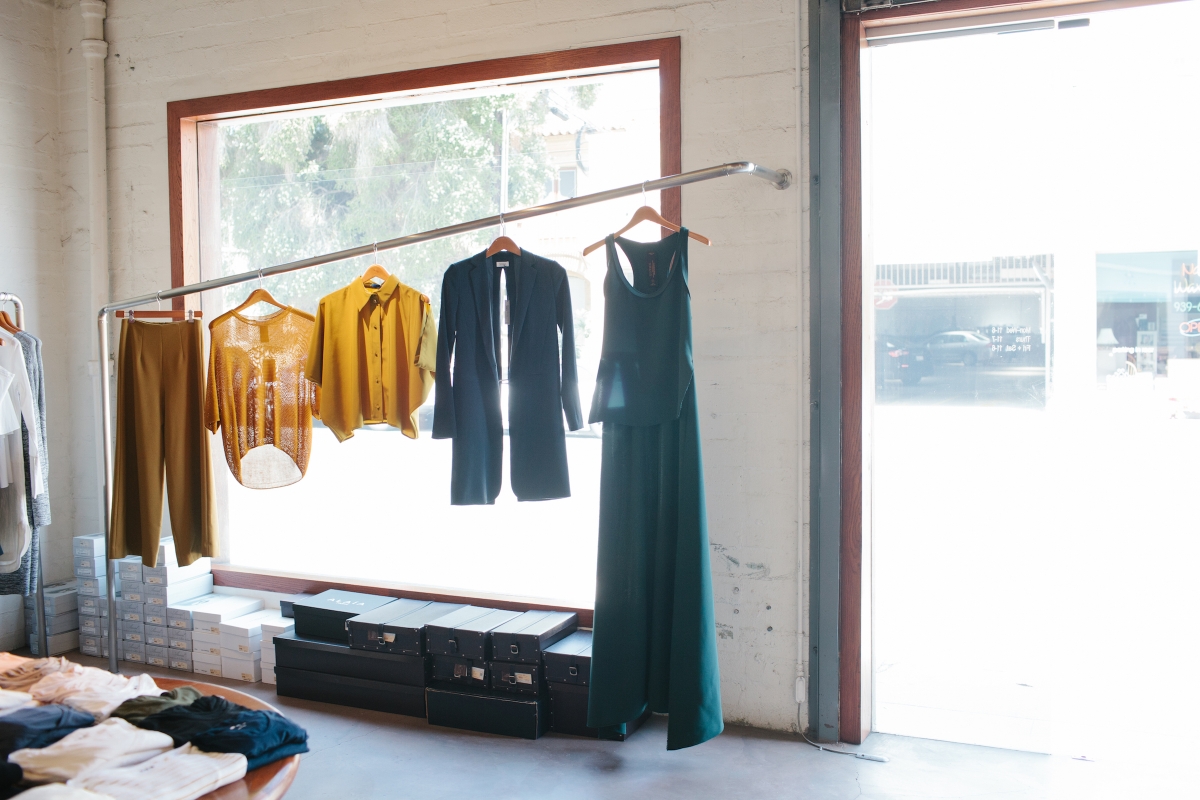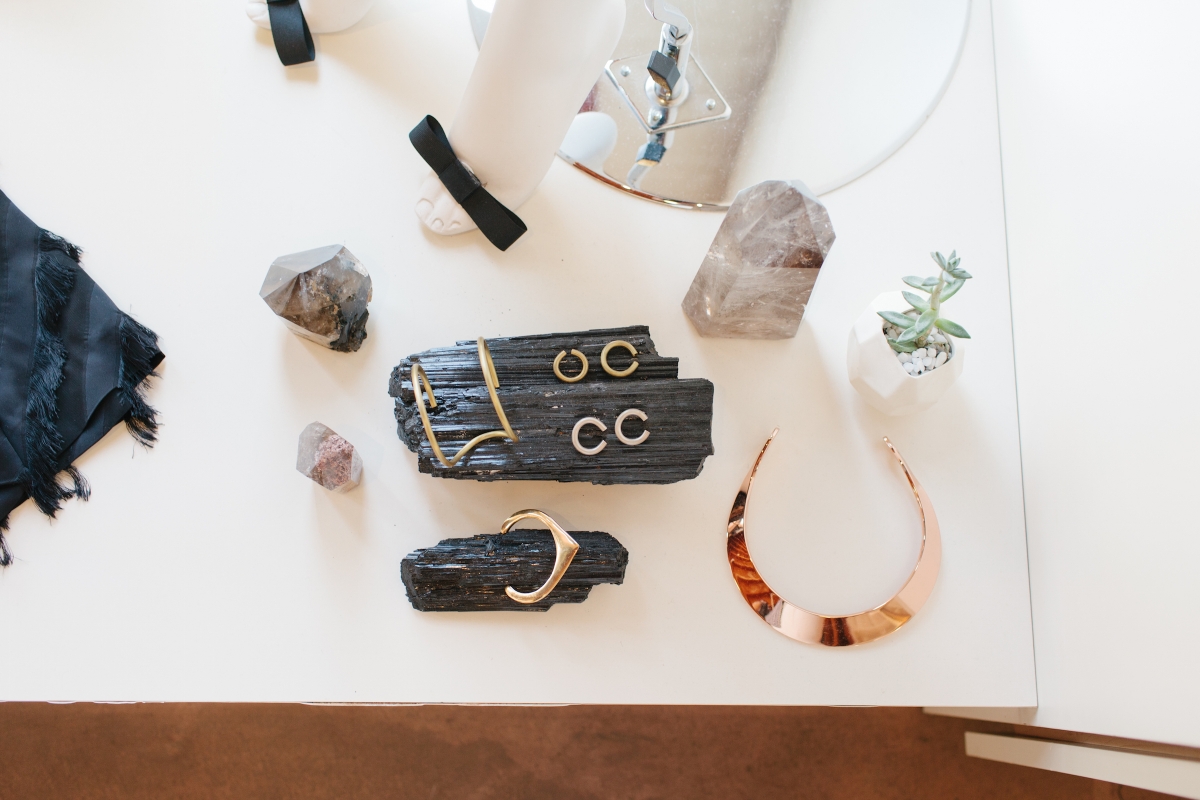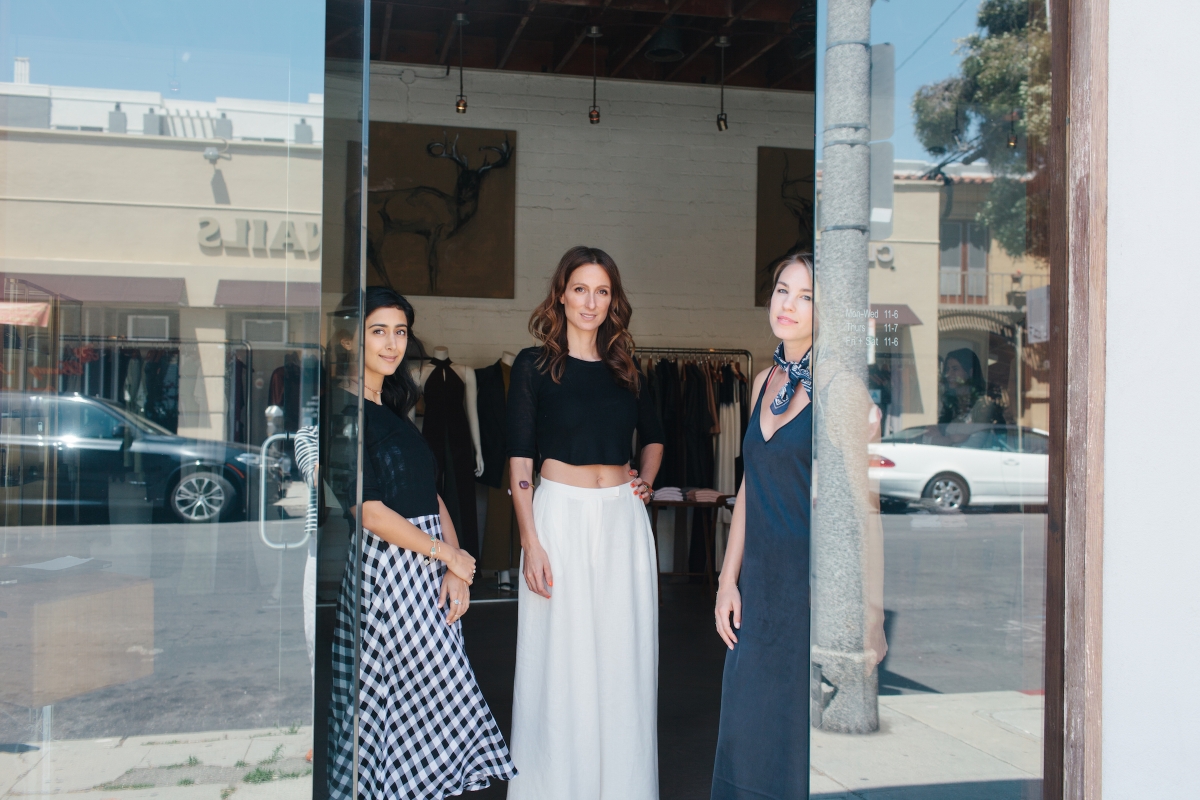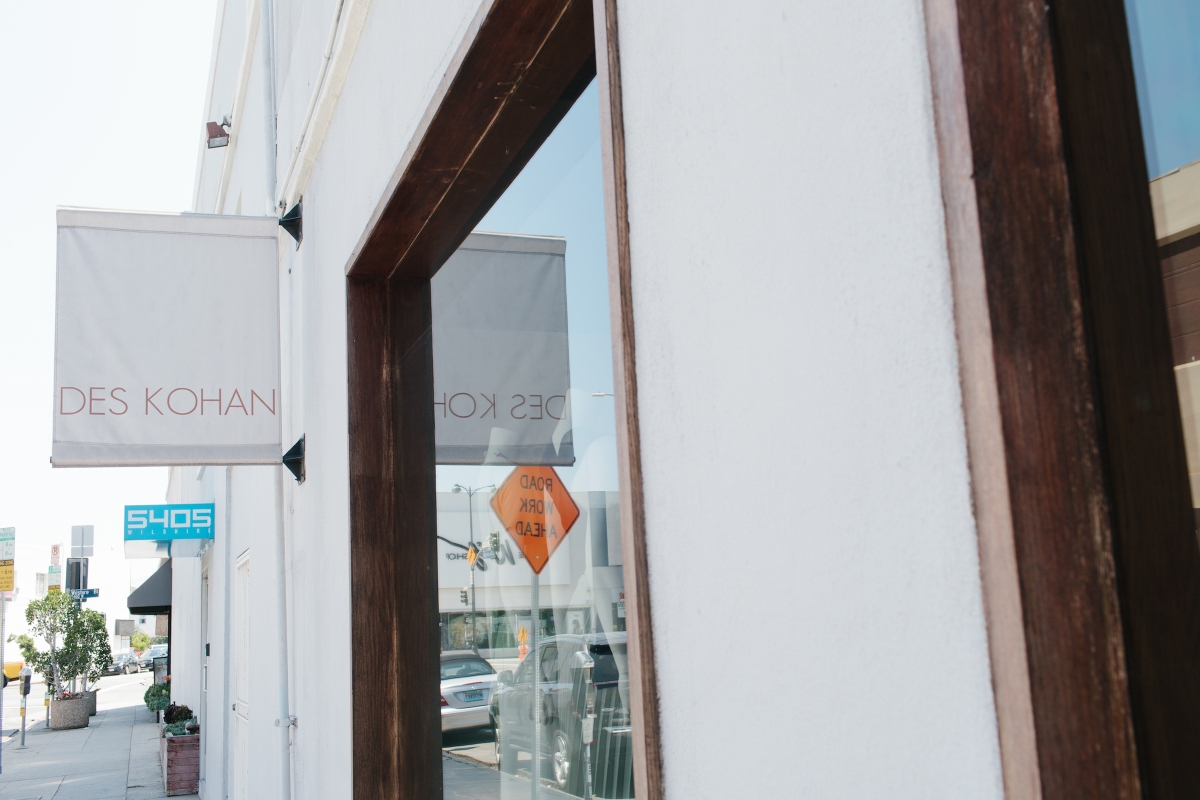 Des Kohan is one of LA's best hidden secrets. Fashion-forward and filled with the best curation, down to every single crystal in the store. Des Kohan and her namesake shop are the ultimate in chic clothing and modern aesthetic. We were introduced to Des Kohan by our friends at Sorella, and we instantly fell in love with owner Des and all of the beauty surrounding her. She's had her shop in LA for over 11 years and caters to the fashion-forward crowd who's looking for something special, well-made, and perfectly fit. She scours the globe finding the newest and freshet designers, often bringing light to many international designers, leading them to blow up in the States. Des has an insane eye and the sharpest taste; there is reason she has a loyal and cult following. Yet, Des's shop is still kind of under the radar, just how she likes it. Girls in the know are those who shop here, and that's the way it should be.
Des herself is a ray of light. She has the sweetest smile and most gentle energy, all enhanced by the sickest outfits you can imagine. She understands fashion with such intricacy and depth, it's so inspiring to hear her explain her tales within the industry. She adorns her shop with some of the most magical crystals we've ever seen, mini stroop waffel cookies (the most delicious cookies from Amsterdam), outfits you really won't find anywhere else, and the best jewelry around. Her taste is just the GLOWIEST. Her sweet niece is a big part of her team, making it all the more personal and in the family. Des believes that fashion is all in the fit, so she offers free tailoring with any garment. When you shop with Des you're really investing in pieces that will last you a lifetime, with a story and design you can't really find anywhere else. Find her insider "Glow Tips" to beauty and fashion at the end of the article.
HOW THEY GLOW QUESTIONNAIRE
NAME: Desiree Kohan
NICKNAME: Des
PROFESSION: Owner/Buyer of Des Kohan Trend Forcasting and Consulting -- I used to work in Milan for Prada and LV as a Trend Forcaster
WHERE DID YOU GROW UP? I am an LA Girl. Raised in LA and Malibu.
WHERE DO YOU LIVE? In Mandeville Canyon, up in the hills, we are actually the last street on top of a mountain. When you take a photo, the photo says you are in the Santa Monica National Mountain Reserve. That's the way I like it.
WHEN YOU'RE EATING HEALTHY, WHAT IS A TYPICAL…
BREAKFAST: A fresh green smoothie or homemade turmeric tea with almond milk and honey. I am not big on breakfast. I already wake up energized.
LUNCH: I am known for my avocado, tomato, sprout, and basil wraps... Plus lots of cayenne. It's basically a salad in a roll.
DINNER: A favorite recipe I made up -- a spicy soba noodle soup with seaweed, sesame oil, Braggs Amino Acids and spinach.
SNACK: Seeded crackers, olive oil, and sprouted hummus. Baru Nuts from Brasil, it's a superfood and yummy.
WHAT ARE YOUR FAVORITE SPOTS/RESTAURANTS TO EAT HEALTHY? Funny you should ask as we just created a Des Kohan LA City Restaurant Guide for all of our clients visiting from abroad this summer. It was fun. Of course, on my list are the spots below:
I love eating out and finding little gems throughout the city.
My go-to spot in West Hollywood is Crossroads. Always impressive; a menu for foodies, great people watching and killer wine list. Every dish on the menu is well thought-out, healthful, and tasteful.
On the West Side I gravitate to Plant Food and Wine in Venice. They have the most charming back patio, my secret spot for a candlelit dinner or charming lunch. They have cutting edge recipes and biodynamic foods and desserts.
WHAT IS YOUR FAVORITE INDULGENCE? I love a good donut. Just any corner donut shop will do.
WHAT ARE YOUR FAVORITE SPOTS/RESTAURANTS TO INDULGE? I love Madeos in West Hollywood. I grew up going there and it's still my go-to. Locanda Portofino in Santa Monica, we are friends with the owner so he just brings out course after course.
WHAT WOULD BE YOUR LAST MEAL ON EARTH? I'm not that into food,... Can't think of anything.
WHAT IS THE BEST DISH YOU COOK/ YOUR FAVORITE RECIPE? I learned how to make a killer tomato and herb pasta when I lived in Milan, it's my go-to, authentic and true Italian Northern Cuisine.
WHERE DO YOU GROCERY SHOP? Farmer's Market in Santa Monica on Wednesdays, I see all my favorite chefs there and take tips. Co-Op in Santa Monica, they have a great buyer. Thrive Market on-line, I love what they stand for and I am glad to support.
TOP 3 ITEMS YOU ALWAYS HAVE IN YOUR KITCHEN? 1. Avocados 2. Bananas 3. Arugula
WHAT IS YOUR FITNESS REGIMEN? (how often & what you do) Now that I have a 2-year old, my time is always pleasantly spent with him, so I would say running after him and lifting and carrying him as a workout. I am serious. All day and all night long I feel as though I am working out. We do hike and swim but not a regular basis. My idea of working out is being outdoors, I'm not a person that can be in an indoor classroom or at a gym. I once read an article where a health expert was saying how you move and feel on a regular basis is more important than what you do for 1 hour maybe 3x a week... it stuck with me.
WHAT IS YOUR SKINCARE ROUTINE? (products, facials, etc) I believe in exfoliating daily that why all your products actually work deeper into your skin. I love all the scrubs at Wilshire Beauty, they have the best selection of natural beauty products. I switch it up monthly. Plus Wilshire Beauty is just next door to the boutique so it makes beauty shopping easy. I have been using Dermologica Deep Refining Clay Mask for years. It's a must 2-3x week. It doesn't matter if you have dry skin, because you can just put the moisture back in afterwards -- think of it as a deep facial. I reccomend using an exfoliate first to buff the skin, then the clay mask for deep refining, followed by toner, couple drops of oil mixed with a day cream. In that order for an at home facial. Multiple times a week. Again it's your daily beauty rituals that are so important versus a monthly facial. I get deep medical grade power peels every 3 months from Dr. Lancer in BH. He knows what he's talking about and I believe in exfoliating deeply for a natural GLOW and allowing all your products to deeply penetrate and do their magic. I see a huge difference in my skin if I skip a power peel session.
Beauty Tip:: Before special events I always wash with very cold water and use ice on the skin to close pores before applying creme or makeup for perfect glowy skin.
Beauty Tip:: Use toner before applying your creme and after washing to PH balance the skin and seal the pores. I always use a spray toner as well after applying makeup as a sealer. And to acheive a dewey, clean, and natural look. Do use a spray toner throughout the day to put minerals and oils back into your skin, that have been depleted because of pollutants. I reccomend my friend's toner, the Shive Rose Rosewater Spray that has sea minerals and spirulina. Or the Yonka Essentials Spray Toner, it smells divine and works wonders to achieve a beautiful glow.
Beauty Tip:: Always use non-abbraisve and all natural makeup removers to not strip the skin of natural moisture. I reccomend Caudelie Cleansing Water to remove makeup. It literally erases it in one stroke, plus it's all natural and has grape extracts which are especially good for around the yes. It leaves the skin moisturized and hydrated. Other products I regularly use are the Shiva Rose Face Balm and Rose Oil. Everything found at Wilshire Beauty both online and instore.
WHAT ARE YOUR FAVORITE MAKEUP/NATURAL BEAUTY PRODUCTS? Anything all natural, never tested on animals. The natural products actually work and stand the test of time. All other products will give you immediate results but will end up drying out your hair, skin and nails in the long run... it's all a gimic. Also please see above.
IF YOU WERE STRANDED ON A DESERT ISLAND, WHAT 3 PRODUCTS WOULD YOU TAKE WITH YOU? Sunscreen, sunscreen, sunscreen.
TOP 3 FAVORITE SONGS? 1. ONE DROP, BOB MARLEY 2. ALL WE NEED IS LOVE, STEVIE WONDER 3. FOLLOW THE SUN, XAVIER RUDD
MOST LIFE-CHANGING BOOK? All of Dr. Brian Weiss's books. I started with Many Lives, Many Masters and was hooked for months, Book After Book.
FAVORITE SHOPS/BOUTIQUES? I have to say my store -- Des Kohan. As a discerning buyer it's hard for me to shop elsewhere. I seek out designers and styles that all my friends and I covet and want to buy. So anything we want is actually at the store.
COOLEST PLACE YOU'VE EVER VISITED? Africa hands down. I've travelled to Africa a few times buy my favorite spots were Rwanda hiking with mountain gorillas and visiting rural villages. And of course swimming the whale sharks and dolphins in Mozambique. I have travelled around the world and nothing compares to Africa for me.
FAVORITE HOTELS? Chateau De La Chevre D'Or -- in Ez Village, France. I was invited there for a wedding once when I as based in Milan. Breathtaking views of the Mediterranean, nestled on a hilltop within a Medieval Village. And it was my getaway when I needed out of Milan.
Post Ranch Inn -- Big Sur, CA. I love the solititude, the impeccable service and of course the tree houses.
Estrela D'Agua -- Trancoso, Brasil. Where I met my husband and just so happens to be one of the chicest, most relaxing hotels right on the sand.
WHAT IS THE BEST GIFT YOU'VE EVER RECEIVED? My son, Lev.
MOST PROFOUND HEALING EXPERIENCE YOU'VE EVER HAD? I swam with dolphins when I was in Mozambique, Africa. I swam with a pod of about 15 and it changed my life forever. I wasn't aware at the time what had happened, but I knew I felt different, better, super happy. Only after reading up on wild dolphins did I understand that they are healers. Please know I would never ever condone swimming with captive dolphins, like at hotels or Sea World. Never support that cruelty please.
WHO ARE YOUR MOST TRUSTED HEALERS? Dr. Michale Galitzer -- I go to him for bio-feedback every 3 months and he helps your body stay in optimum health and heal itself. I believe in optinum health by going to Dr's like him for preventative medicine vs going to Dr's when there is an issue.
I go to a healer, she operates out of her home and she has been working on me for ever 10 years now. I went to her monthly when I was pregnant. I have turned all my friends and clients on to her. She's a dream.
WHAT IS THE BIGGEST LEARNING EXPERIENCE YOU'VE HAD TO FACE AND WHAT DID YOU TAKE AWAY FROM IT? A fearless teenager I went on an unmarked, unpaved hike in Big Sur where w almost lost our lives. I have learned that have a little bit of fear is a good think and will keep me from harms way. After that incident, I embraced my new found fear and it kept me on my toes when traveling abroad.
DESCRIBE YOUR PERFECT DAY. Waking up with a bed full of dogs and my two boys -- husband and son. A large latte from caffe Luxe, best coffee hands down. A hike. Lunch by the beach. Sunset drinks with friends. Great stimulating converstaions; learning something new and surprising. Laughing till I cry.
WHAT IS YOUR MOST VALUABLE GLOW TIP/SECRET? We all have a mission, a piece of the puzzle that we are to do. Find that piece and do it. That will bring everlasting joy and lead you to happy places and people.
FAVORITE QUOTE? "A nation can be judged by the way they treat their animals" -- Mohatma Ghandi
WHAT ARE YOU GRATEFUL FOR? My family and friends, that includes animals. I am very grateful to have had so much love, from my parents and family in my upbringing and now into my adult life, with my husband and son.
WHAT MAKES YOU GLOW? Being truly happy. My face changes when I am happy, it's the GLOW within that can never be replicated.
Des's GLOW TIPS ::
"At Des Kohan we always educate clients on what items are best to purchase and why.
Here are our guidelines —
1 - Better to invest in 1 great piece of clothing vs 3-4 pieces of disposable fashion.
Remember that investing in 1 special piece goes a long way. Those designers spend an enormous amount of time with the fit and fabric selection, in the end making us look our best. Even to the 1/8 of an inch here and there, making each garment look effortless and perfect. In the end, these are the pieces you will wear everyday and through the seasons.
2- Don't be afraid to purchase a garment 1 size larger and specially alter it to fit you. We offer complimentary alterations at our Des Kohan Boutique for that reason. Every woman has a different shape and doesn't necessarily fit into the European or US size scales, so we custom alter each and every piece to fit their respective bodies perfectly.
3- Don't buy into trends. Rather, focus on shopping more timeless, exclusive fashions that stand the test of time. I still wear the Chalayan, Viktor, and Rolf and Damir Dama pieces from the store from the past 10 years on the regular.
4- Venture out of your comfort zone. If not, you will be purchasing similar versions of your existing closer over and over.
At Des Kohan we offer complimentary styling services for each of our clients in order to insure they are investing in special, unique and different pieces than they already have. More often than not our clients come in seasonally for an entire wardrobe, all price points, day into night all inter-styled. That was we insure that our clients know how to wear and style each garment.
5- Mix Vintage, high and low fashions together.
When you have style, you can combine and mix. At Des Kohan, we offer a selection of all price points and styles for that reason. So a client can buy into a great evening long skirt for a wedding and wear the same skirt with a 40 dollar t-shirt to a dinner. We like to mix it up and get the most out of our pieces. The store buy reflects that sensibility; you will find a mix of all price points and that's what we like to see in your closets. XO Desiree
Photography by: Emily Knecht