Helena Quinn x HYG Silk Robe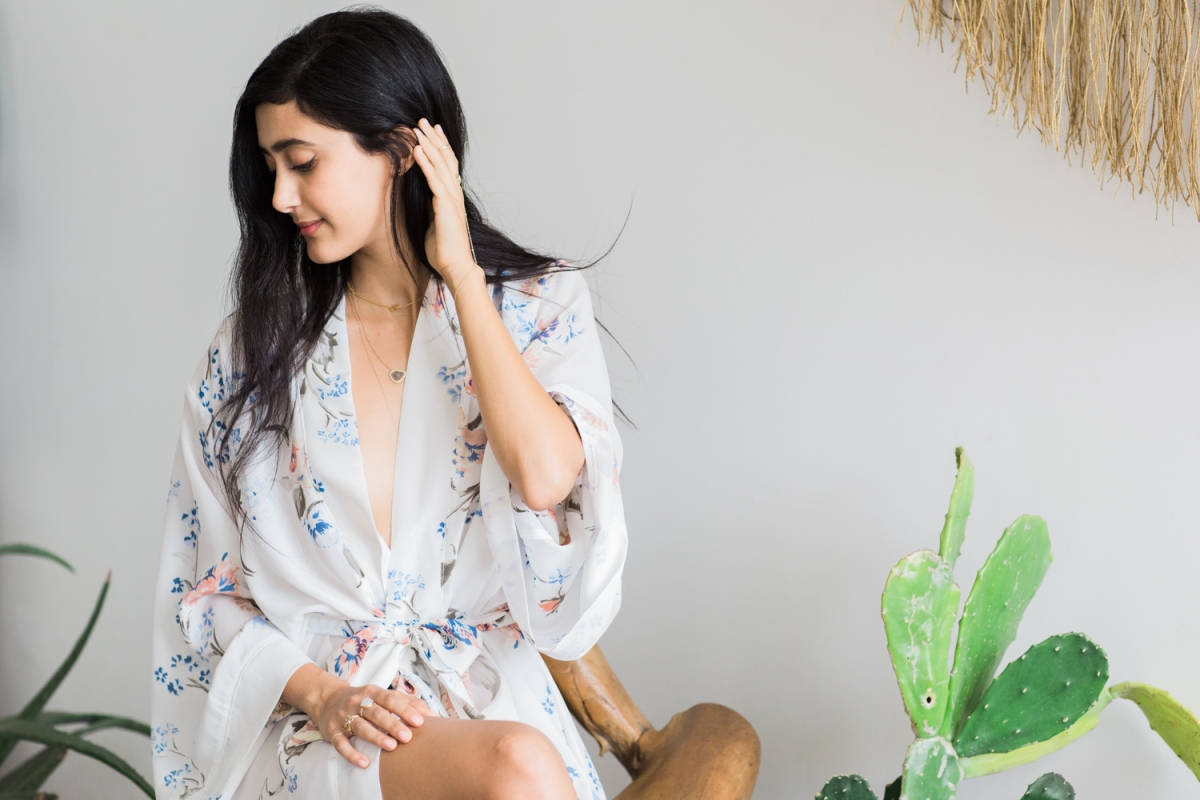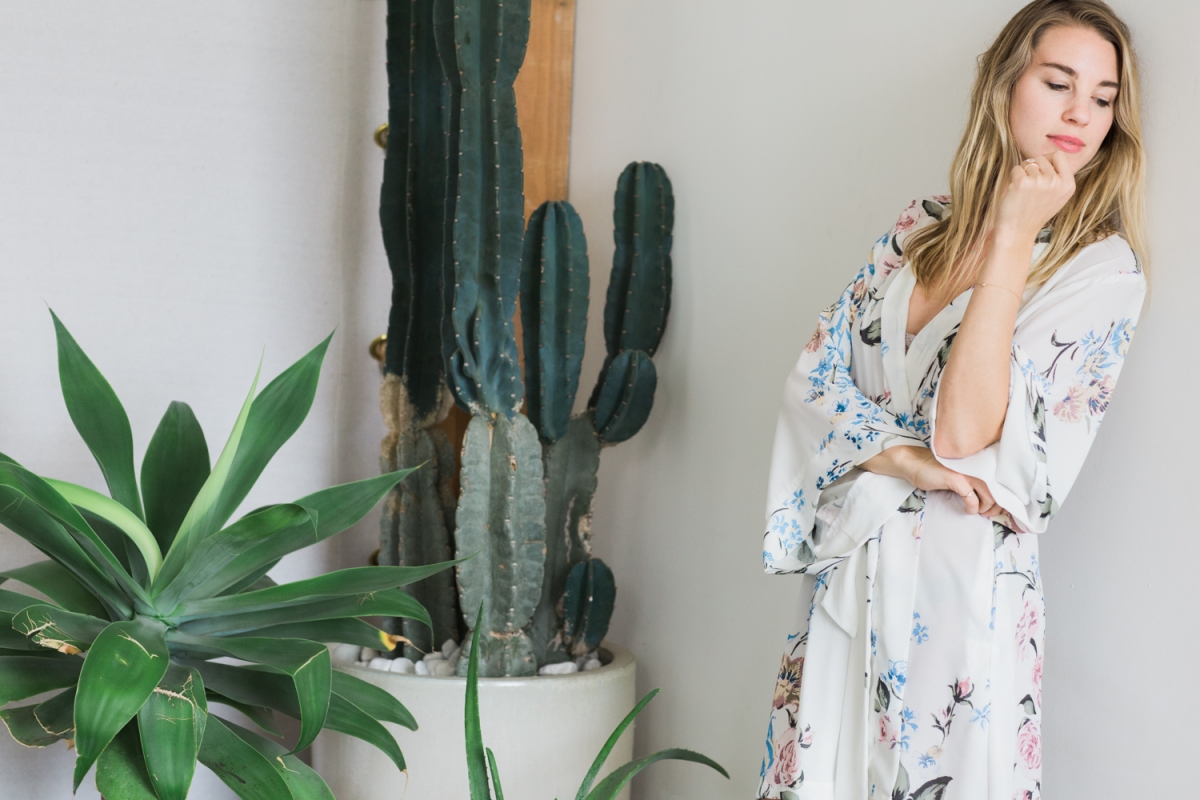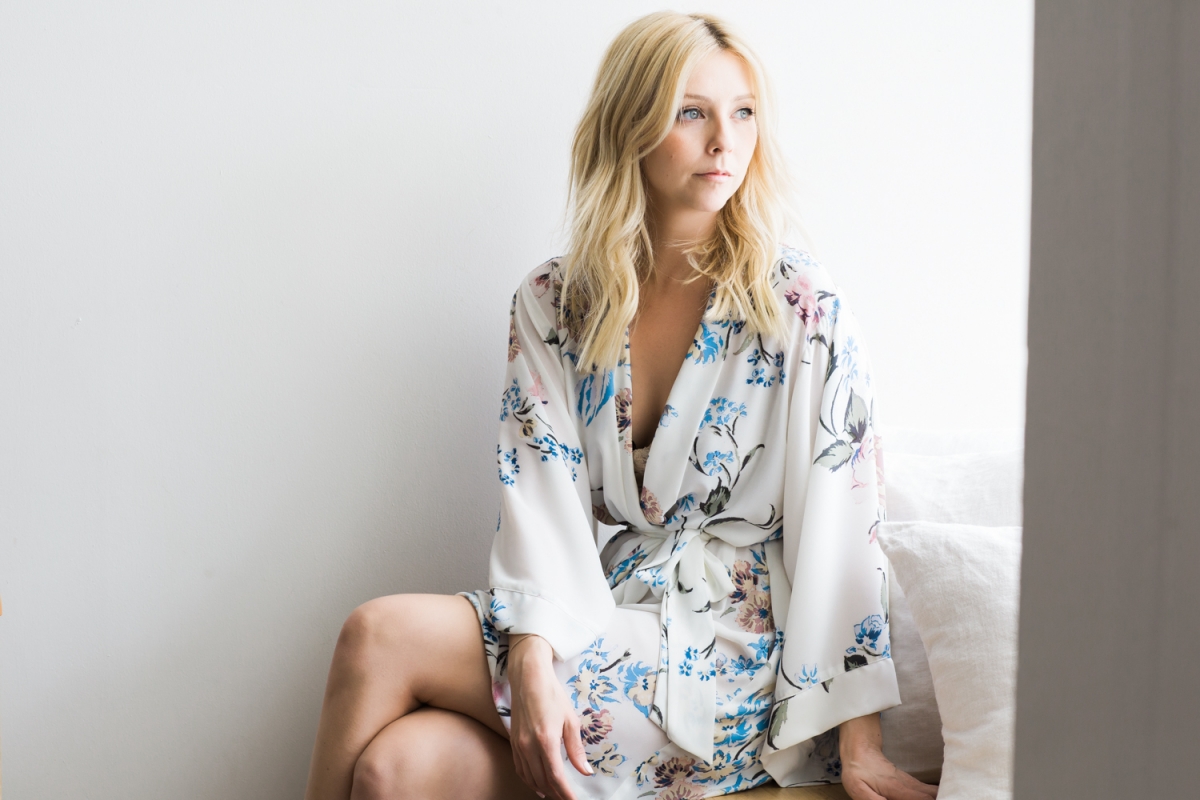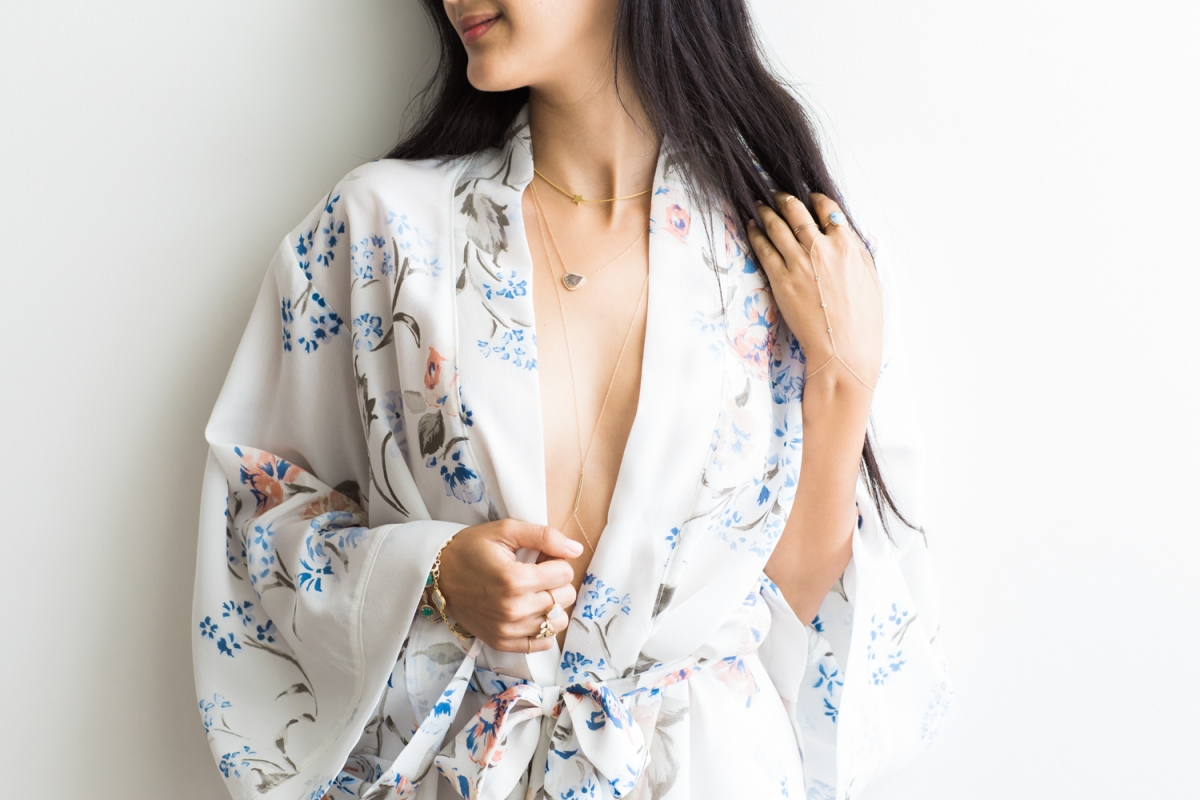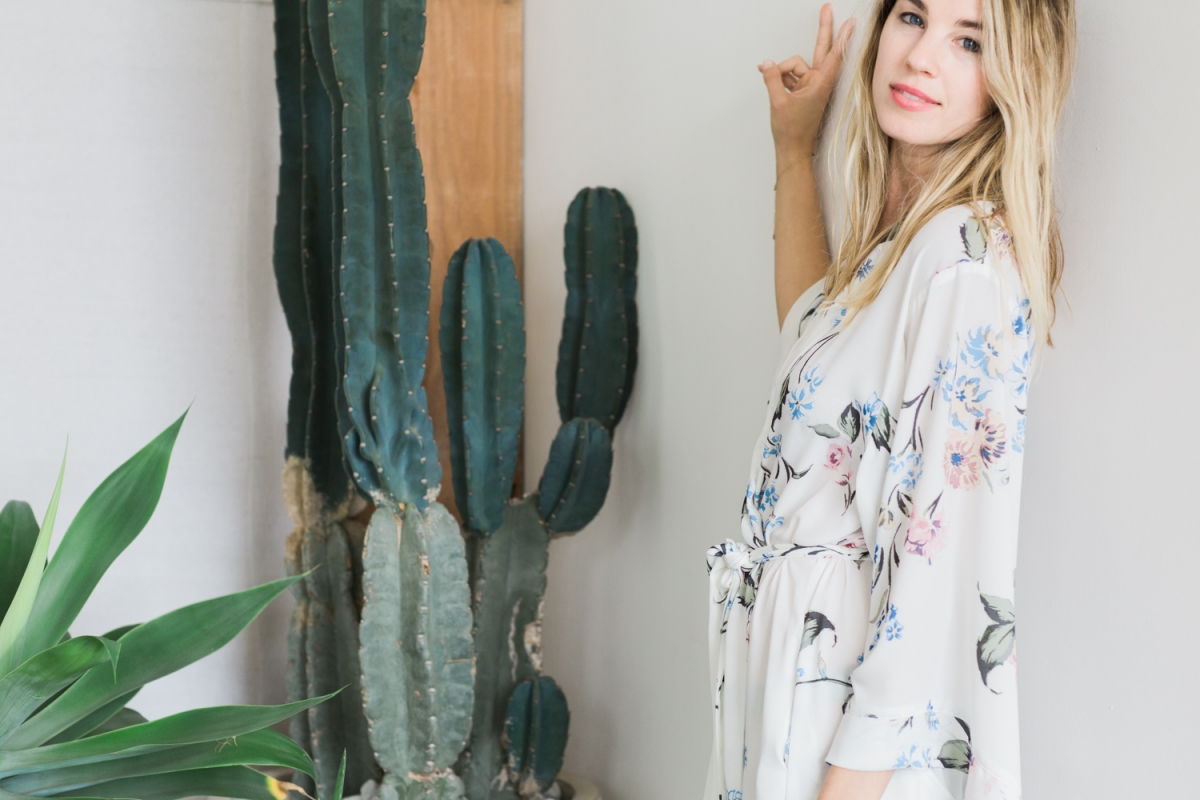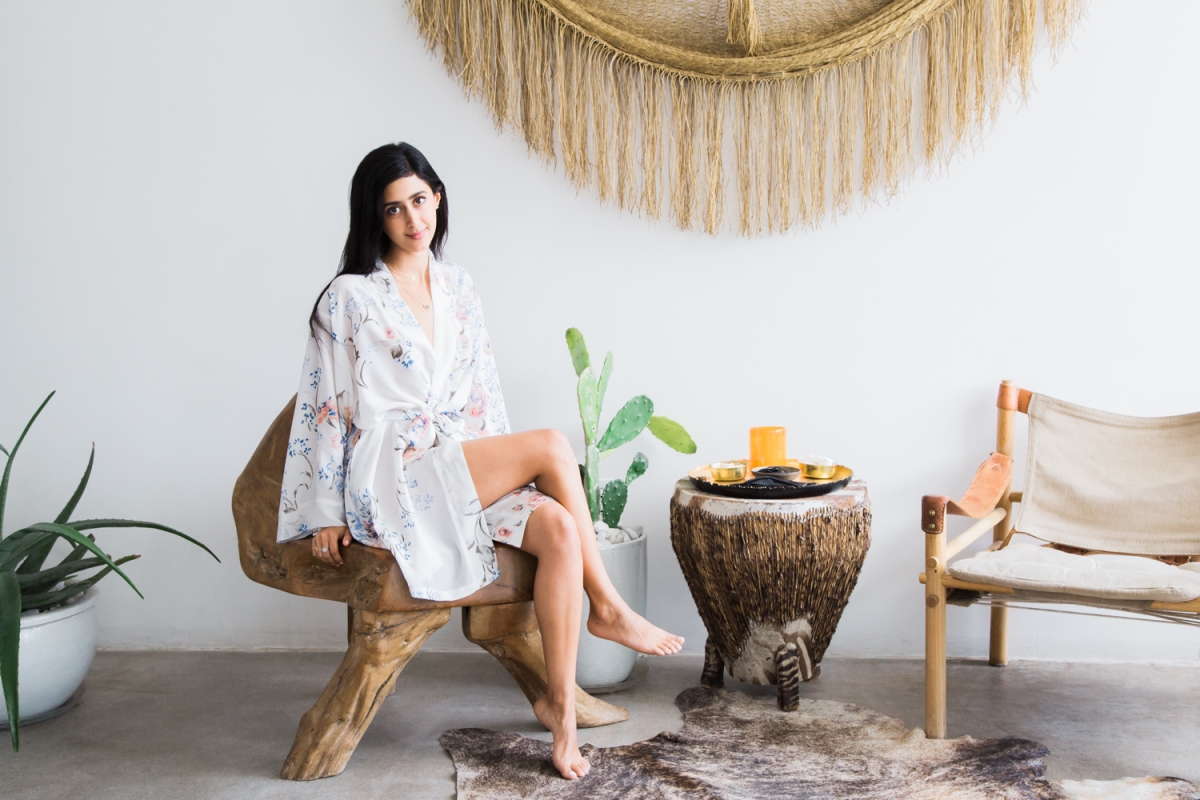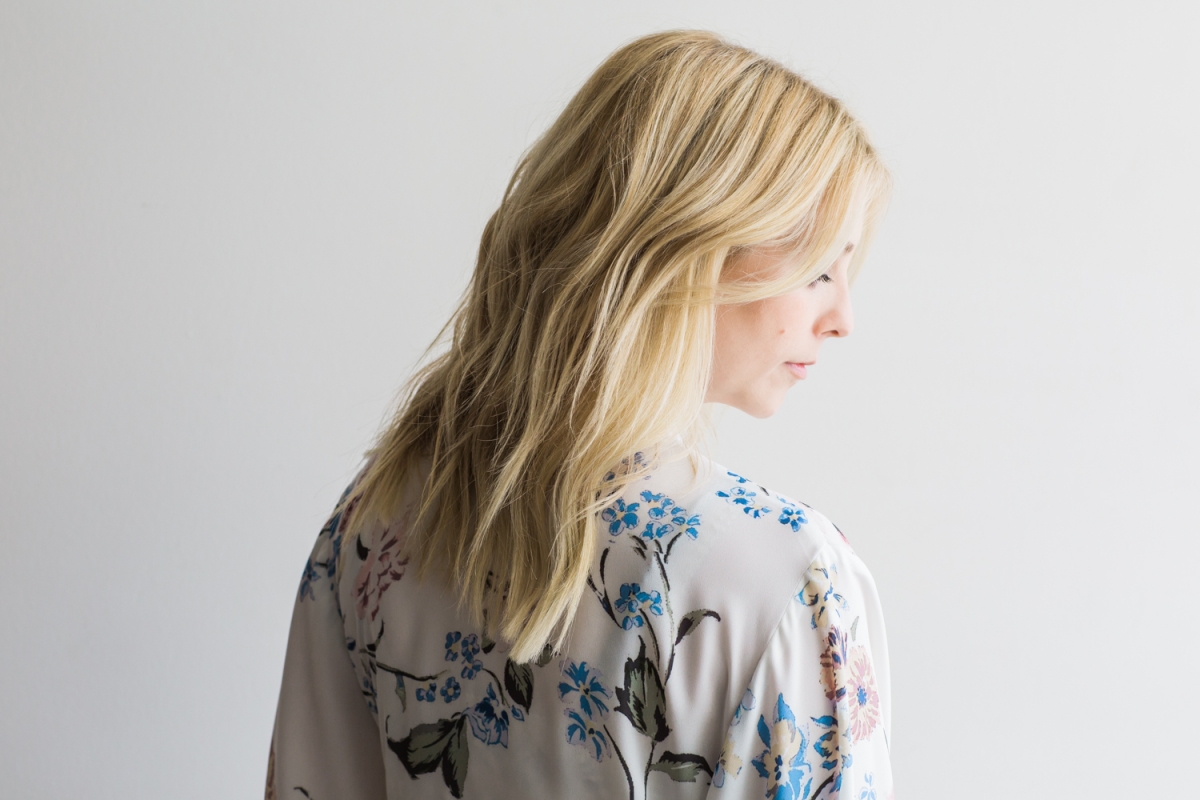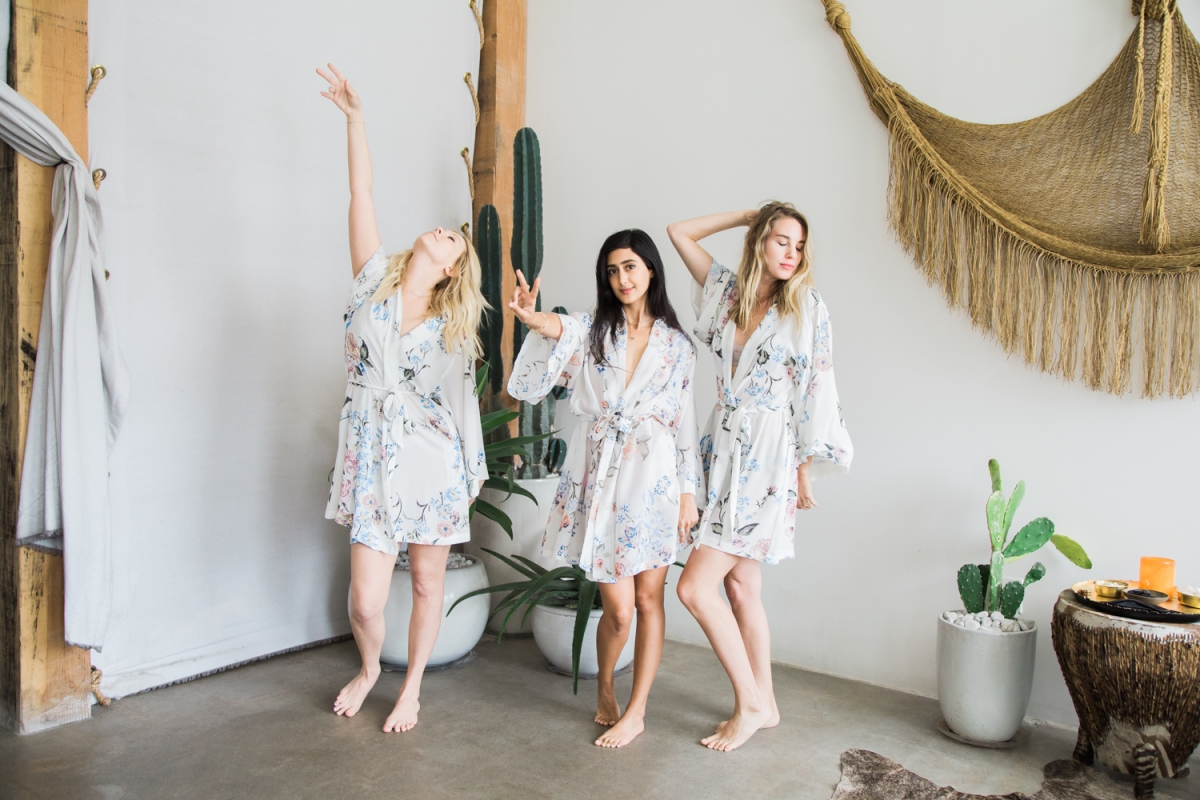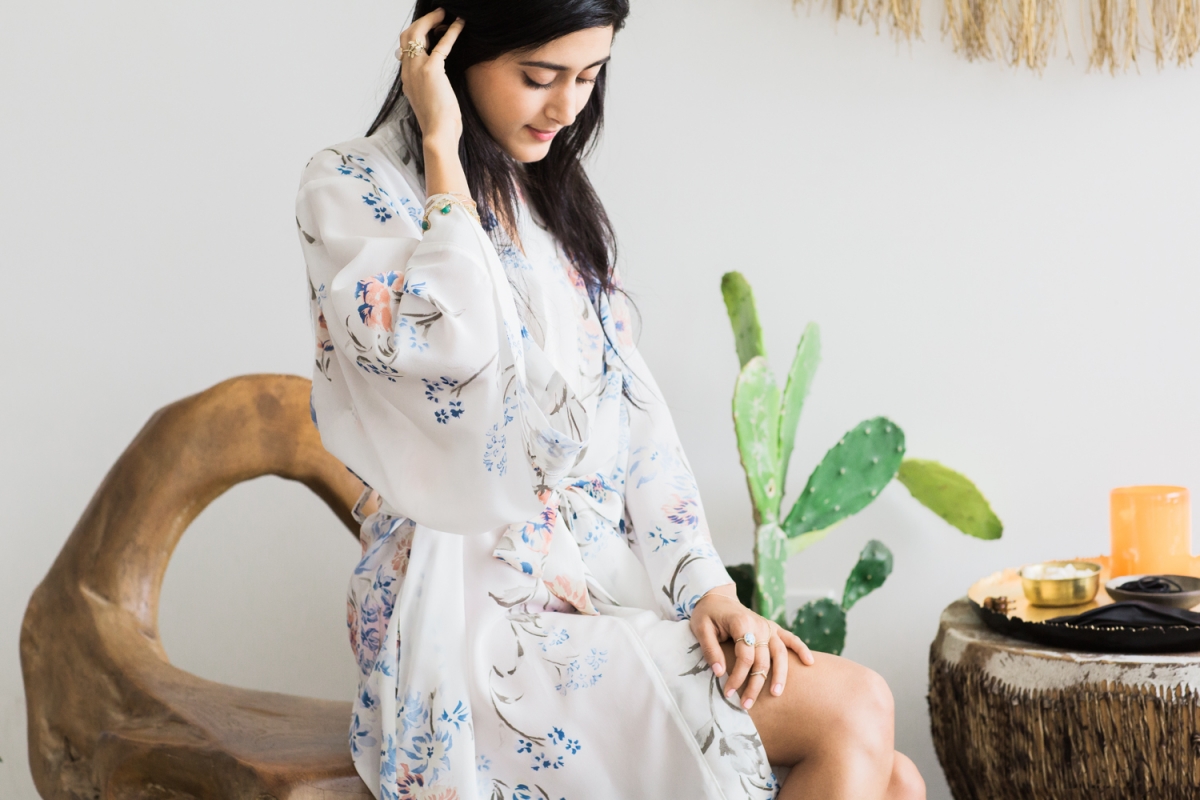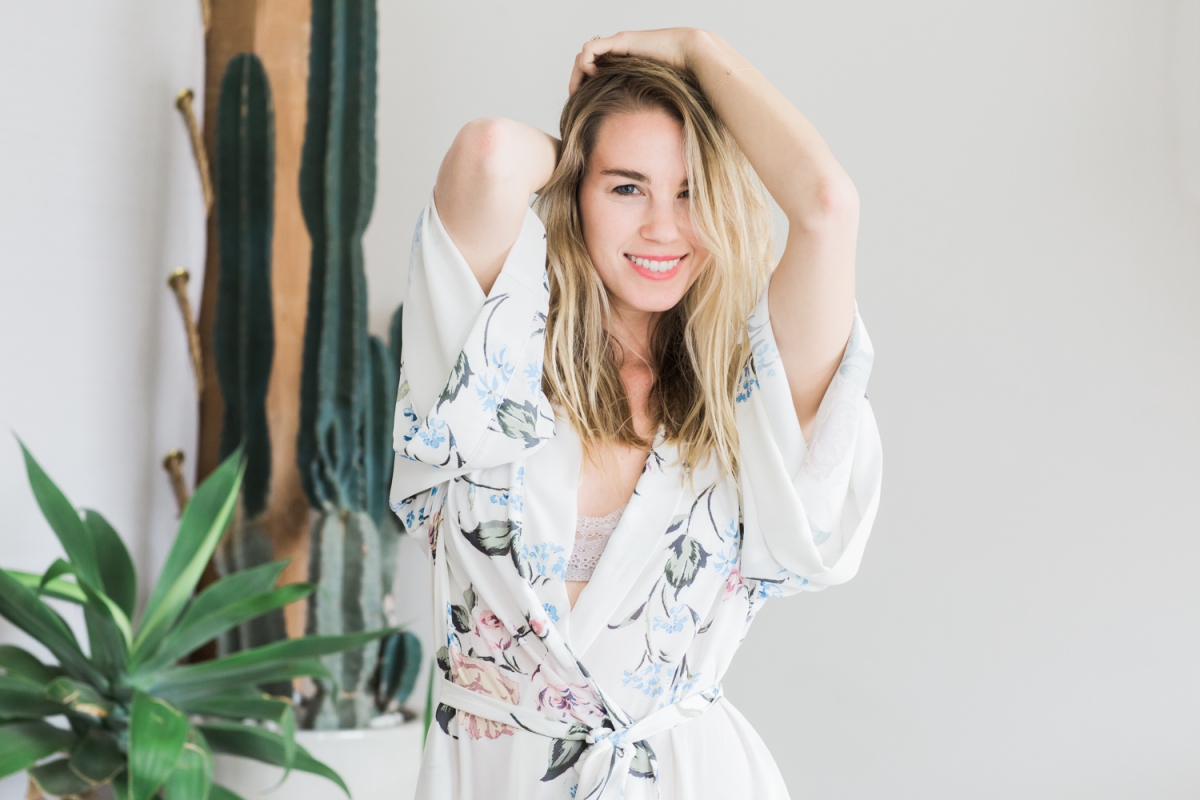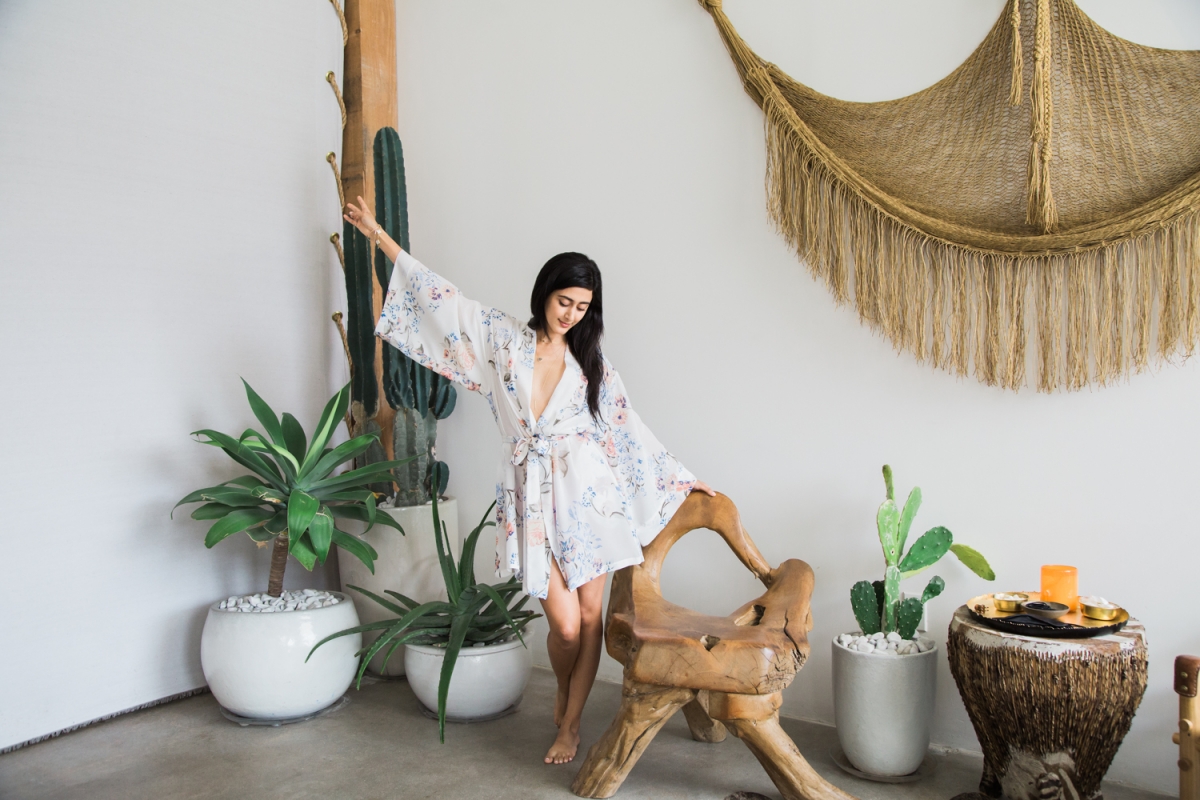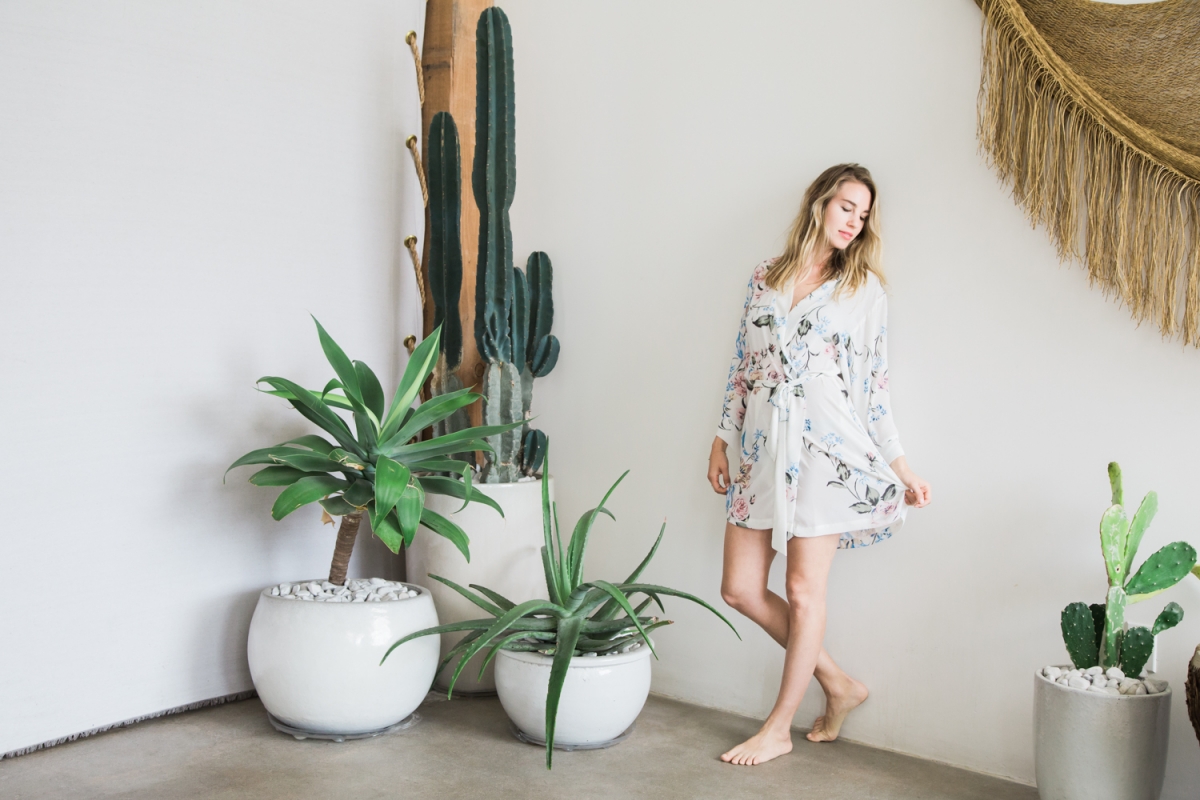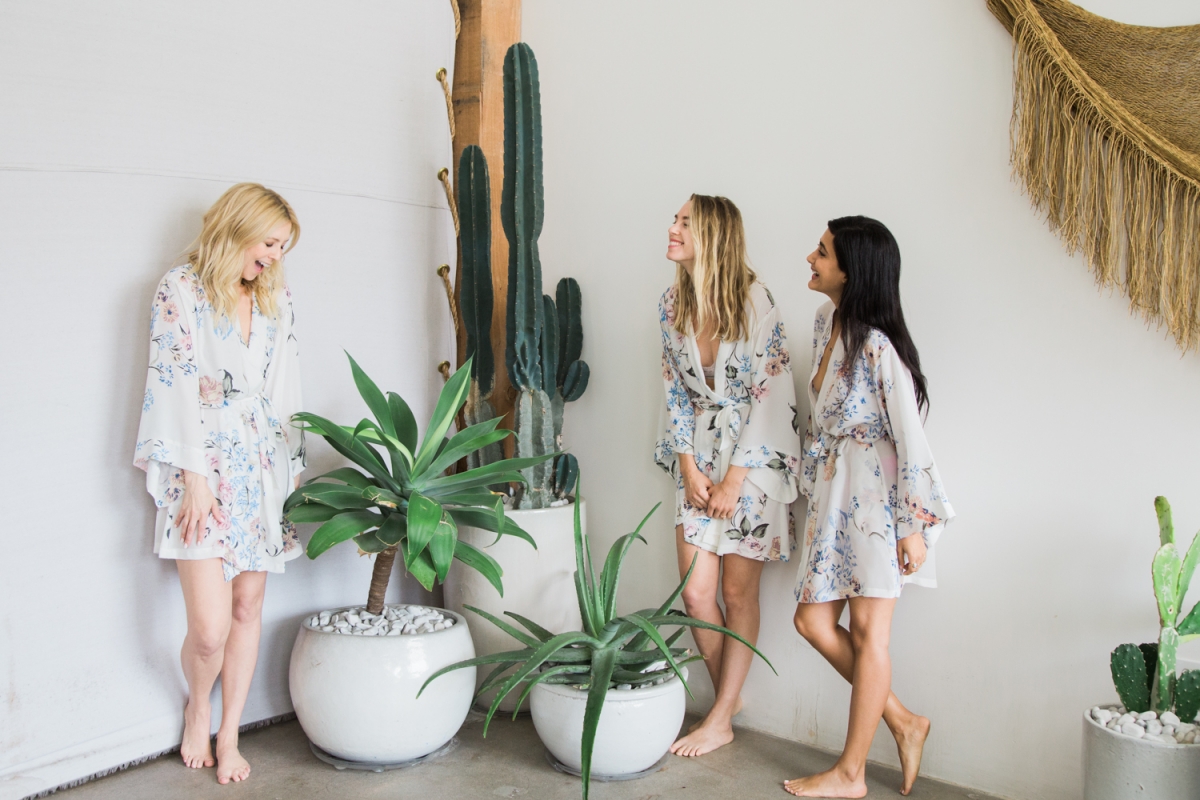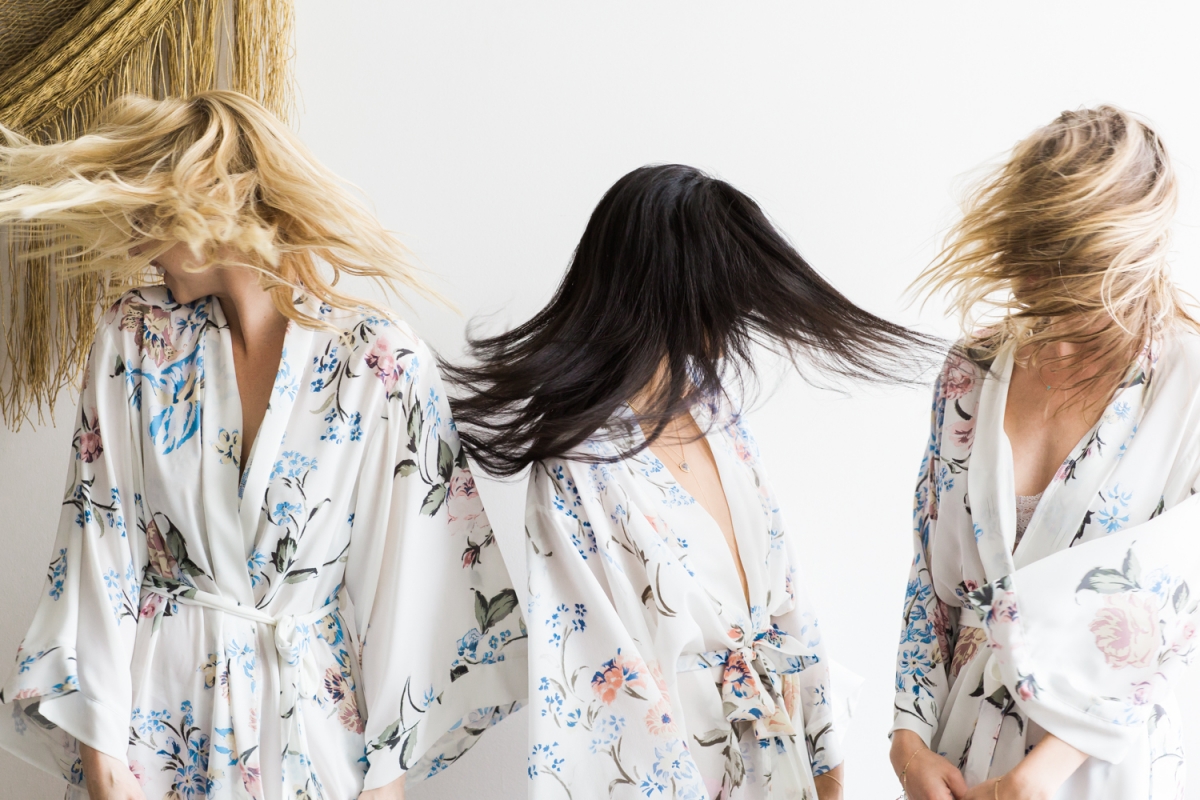 Alongside one of our favorite designers Andrea Racey of Helena Quinn, we created the ultimate silk floral robe of your dreams. Romantic yet comfortable, this exclusive #HQxHYG robe collaboration will become your favorite at-home outfit! The minute we get home we slip into our favorite Helena Quinn silk robes. We are OBSESSED with them. So we are beyond thrilled to finally share what we've been working on for the past few months: our own exclusive Helena Quinn x How You Glow silk robe!! When we first met Andrea (designer and creator of Helena Quinn) we knew we wanted to one day collaborate with the her on a special Glow Robe, and the day has finally come!
We worked with designer Andrea to pick out a breezy, light, feminine vibe. The vintage floral print is 100% silk, romantic, fresh, and made right here in downtown Los Angeles. The intention behind the look and feel is to add brightness and glow into your daily routine. We like to keep our home environments happy and beautiful, and what we wear is no exception.
With its luxurious drape and super soft material, the robe is the perfect summer staple to lounge in. Hitting mid-thigh and fitting slightly oversized, the kimono robe can be tied easily at the waist, or worn open over slips, pajamas, underwear, or even bathing suits! It's the coziest thing to throw on at the end of a long day, and the wardrobe necessity you never knew you were missing. The robes also make the perfect gift for a girlfriend, sister, or lucky friend.
And remember, we want to see you GLOW in it, so tag us in your robes using #HQxHYG!!
**SPECIAL THANKS to The Now for letting us photograph our robes in the most calming and zen environment. It's a massage boutique in LA that transports you straight to Tulum and the mini-retreat of your dreams.
Photography by: Felicia Lasala