Oatmeal + Shea Butter Nourishment // St. Ives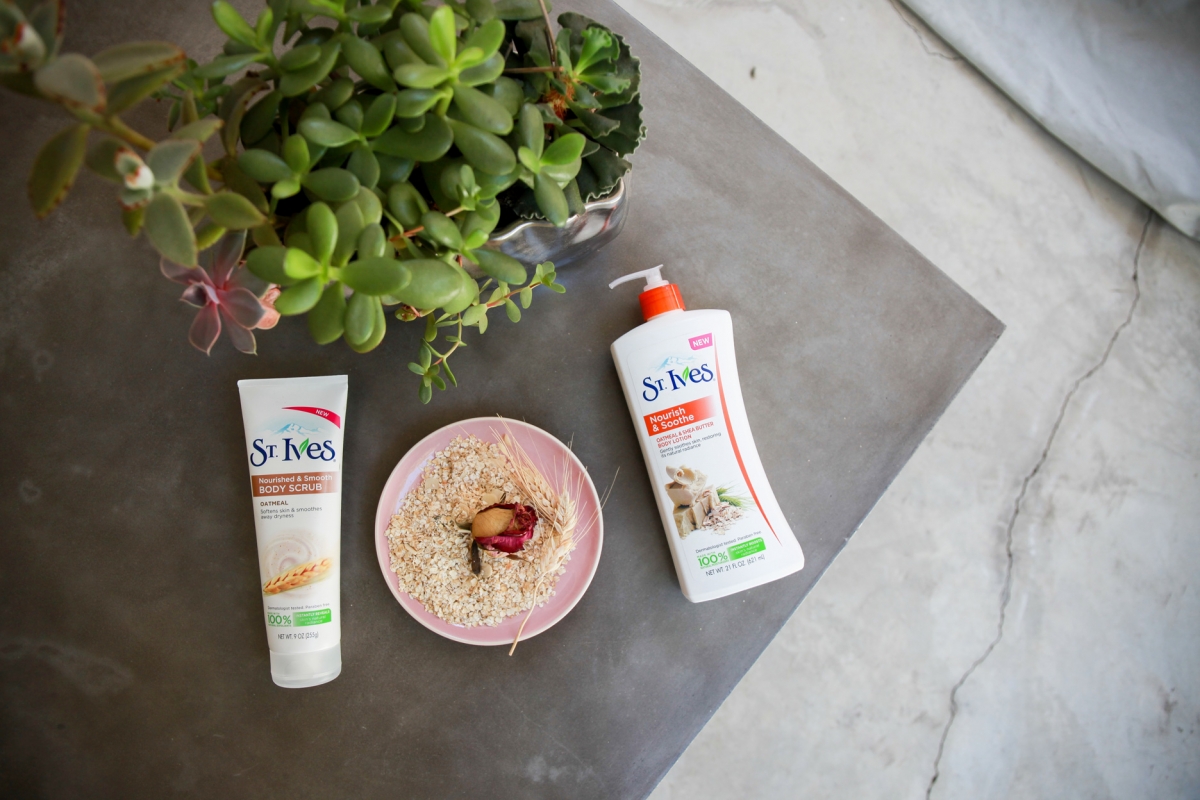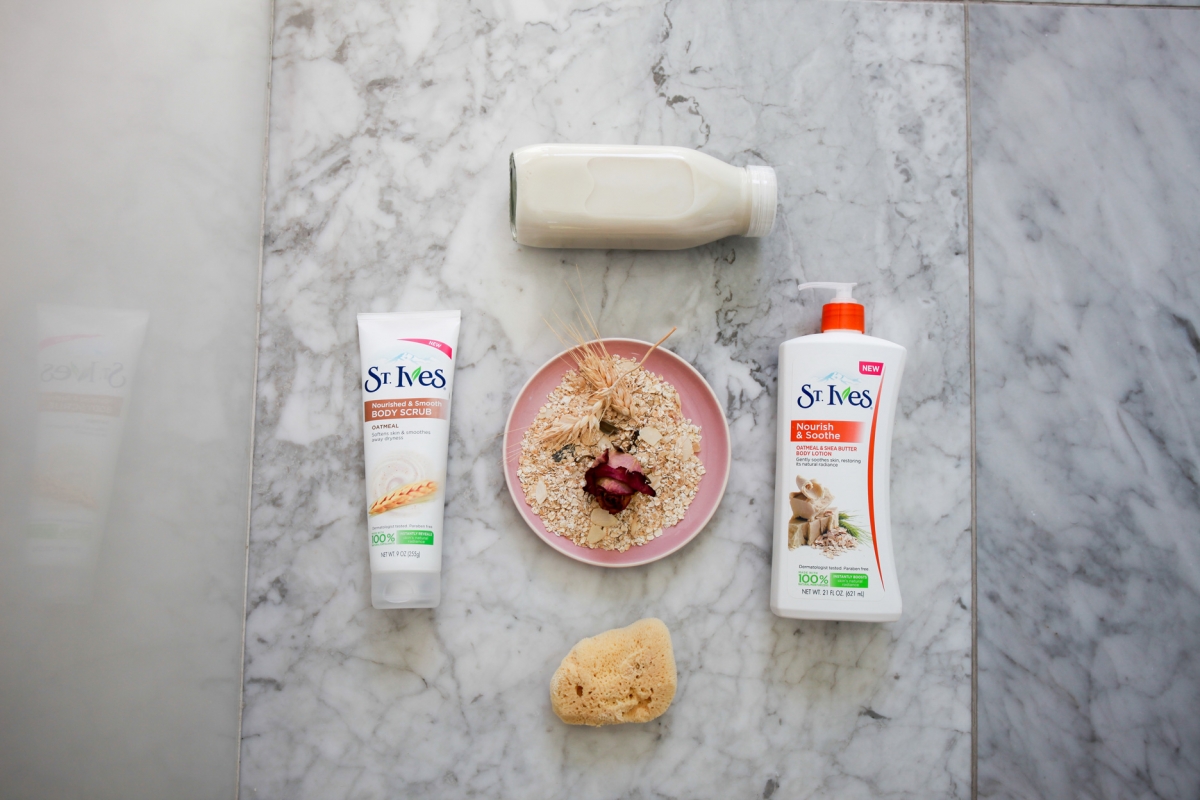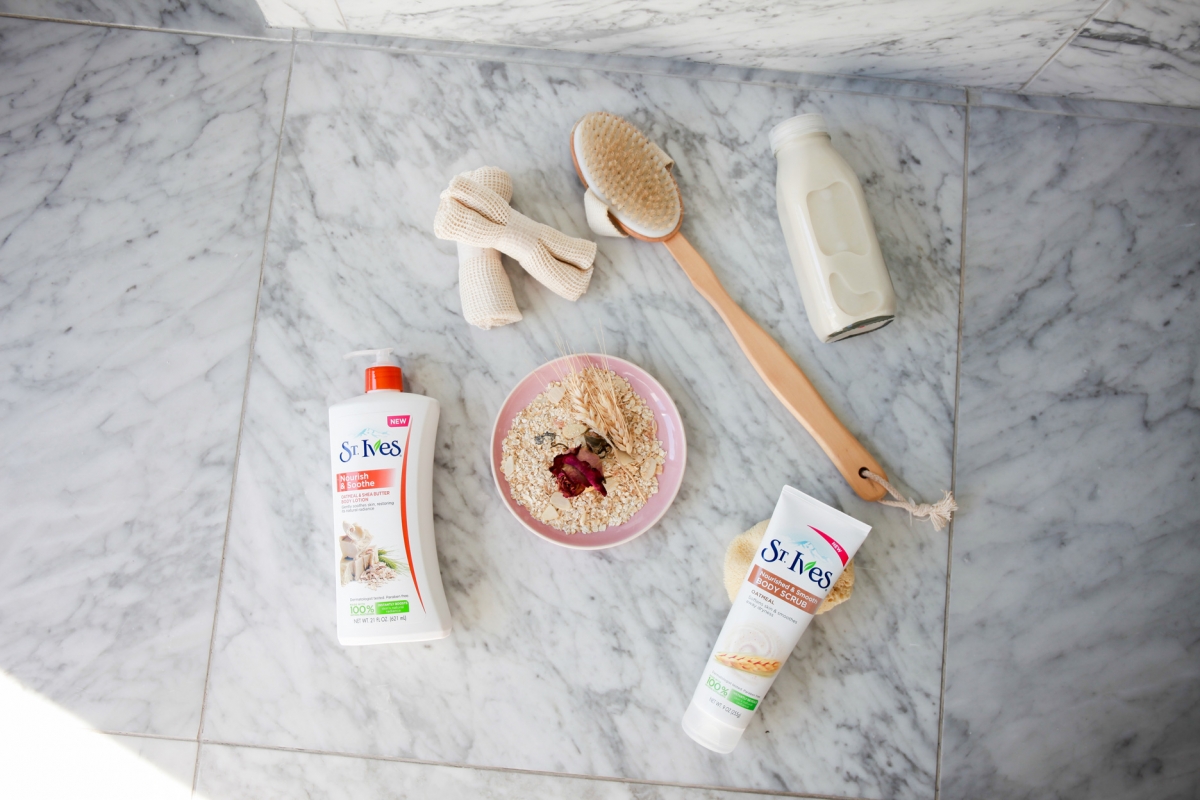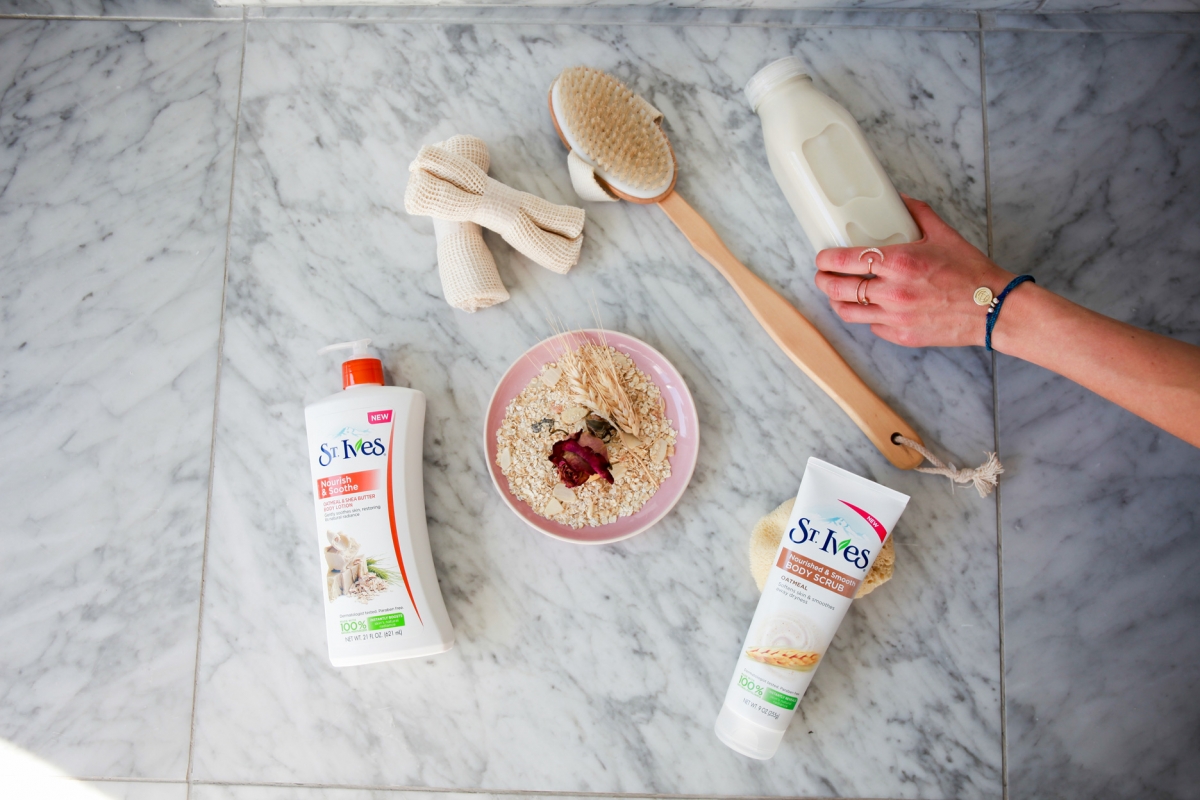 Oatmeal and shea butter are powerful ingredients straight from mother nature, the ULTIMATE #glowmama :)  When combined, the nourishing properties of oatmeal and shea butter create the perfect dose of glow and vibrancy for your skin.
Oatmeal contains nutrients that are known to give your body energy to be your most radiant self. The internal health benefits of ingesting oatmeal have been known forever and  is now being celebrated to reveal skin's natural radiance. We were introduced to St. Ives® Nourish & Soothe Oatmeal & Shea Butter Body Lotion and St. Ives® Nourished & Smooth Oatmeal Body Scrub, which are made with 100% natural ingredients, free of parabens, improving skins' glow without any extra additives. The body scrub gently exfoliates, smoothing away dullness with yummy ingredients like walnut shell, honey, and oatmeal. This scrub is ideal for those who are looking for something mild yet effective. The oatmeal nourishes and conditions, while the walnut shell removes dead skin. After exfoliating, it's really important to moisturize. To preserve the soft and healthy benefits of exfoliation, the Nourish & Soothe Oatmeal & Shea Butter Body Lotion gently soothes skin, restoring its natural glowy radiance.
St. Ives has teamed up with OatMeals to bring the goodness of oatmeal and radiance of #StIvesSkin to life. Their exclusive St. Ives Radiance Boost Bowl contains: Rolled oats, dried pears, almonds, apricots, dried cranberries, crystallized ginger,  and honey powder. It's available February 8, 2016 through April 8, 2016 at the OatMeals NY store location; and with every purchase of the St. Ives Radiance Boost Bowl, you'll receive a free sample of St. Ives (while supplies last). #TotesMyOats