Poppy & Someday // Kari Jensen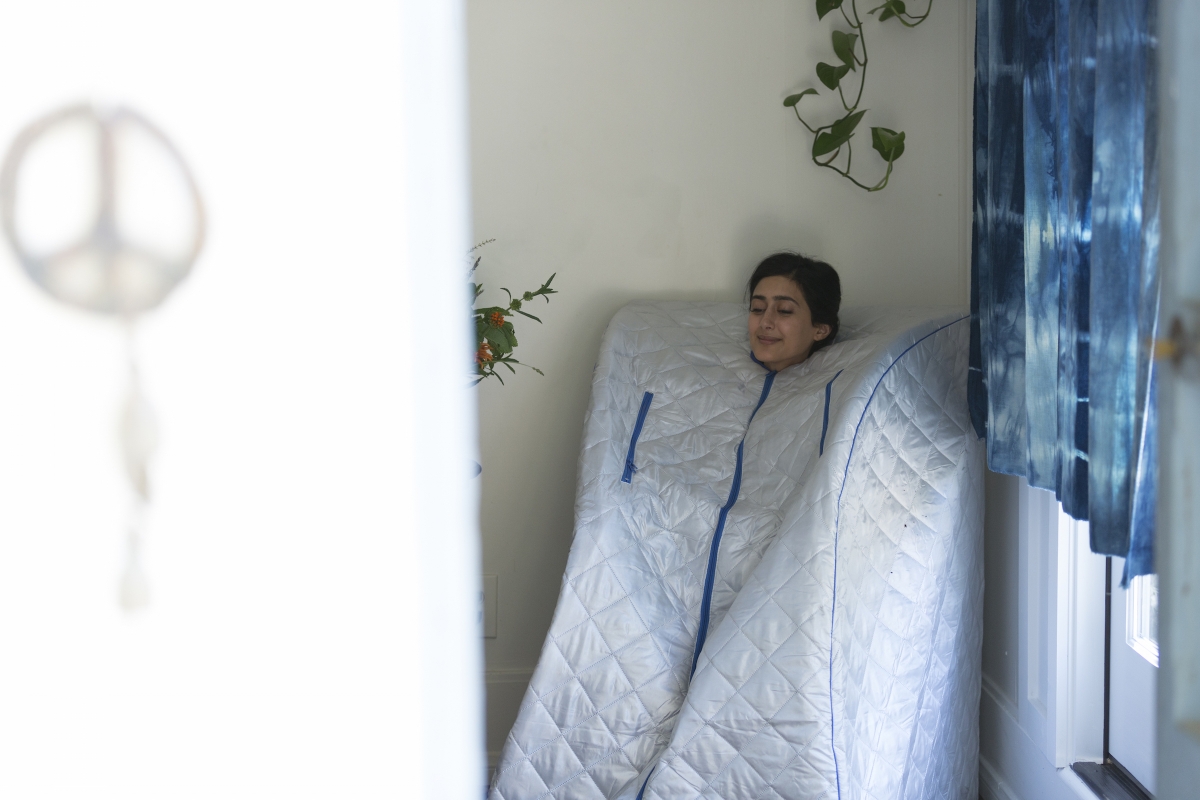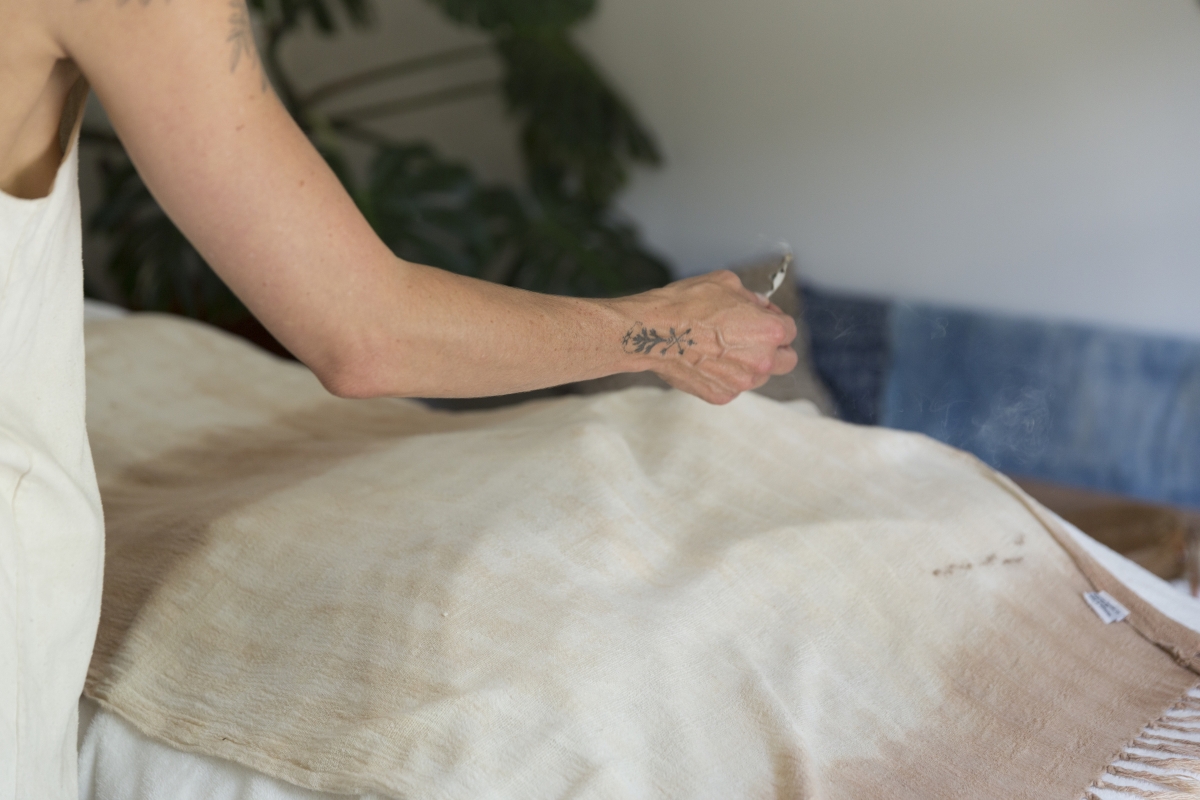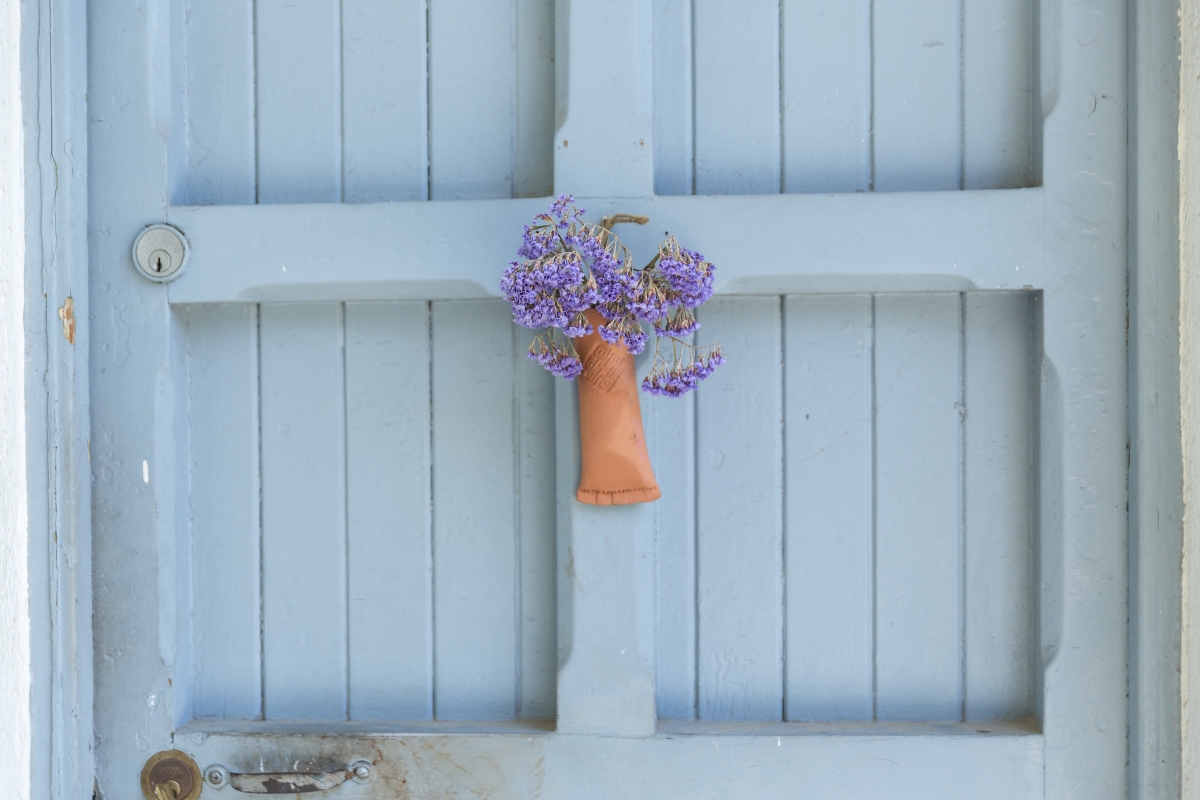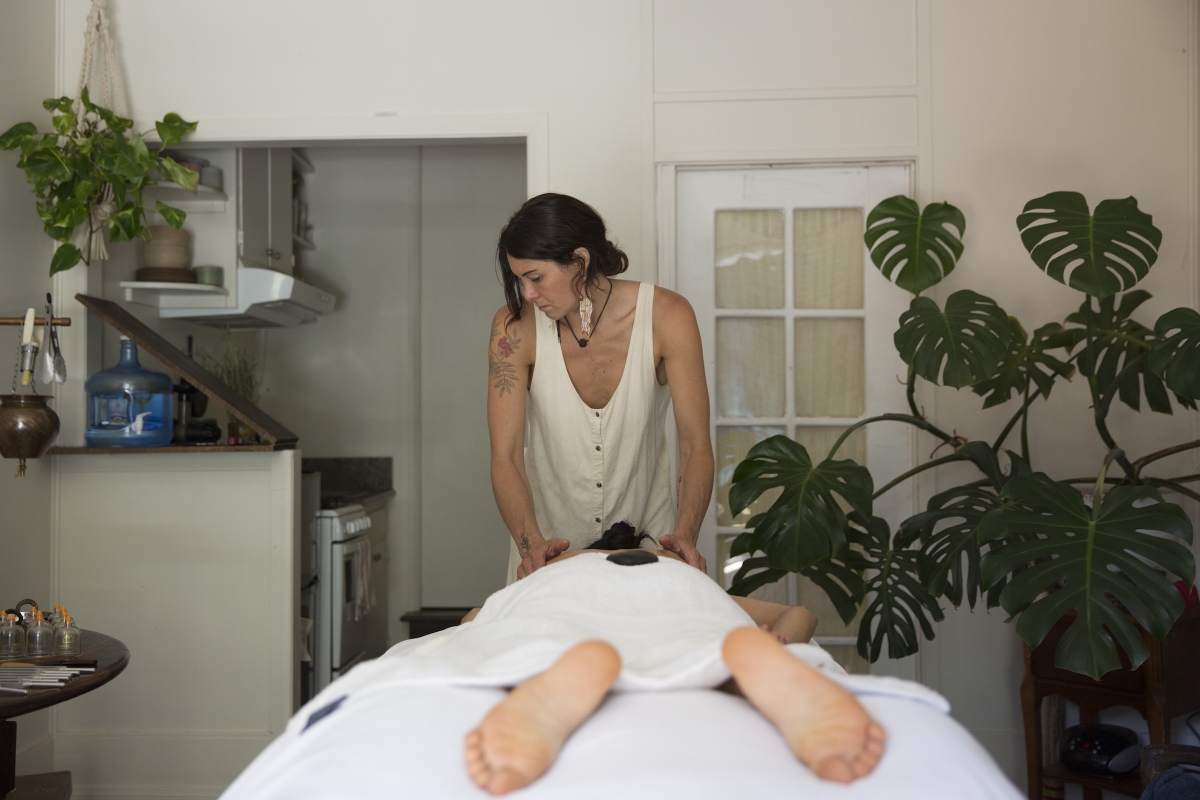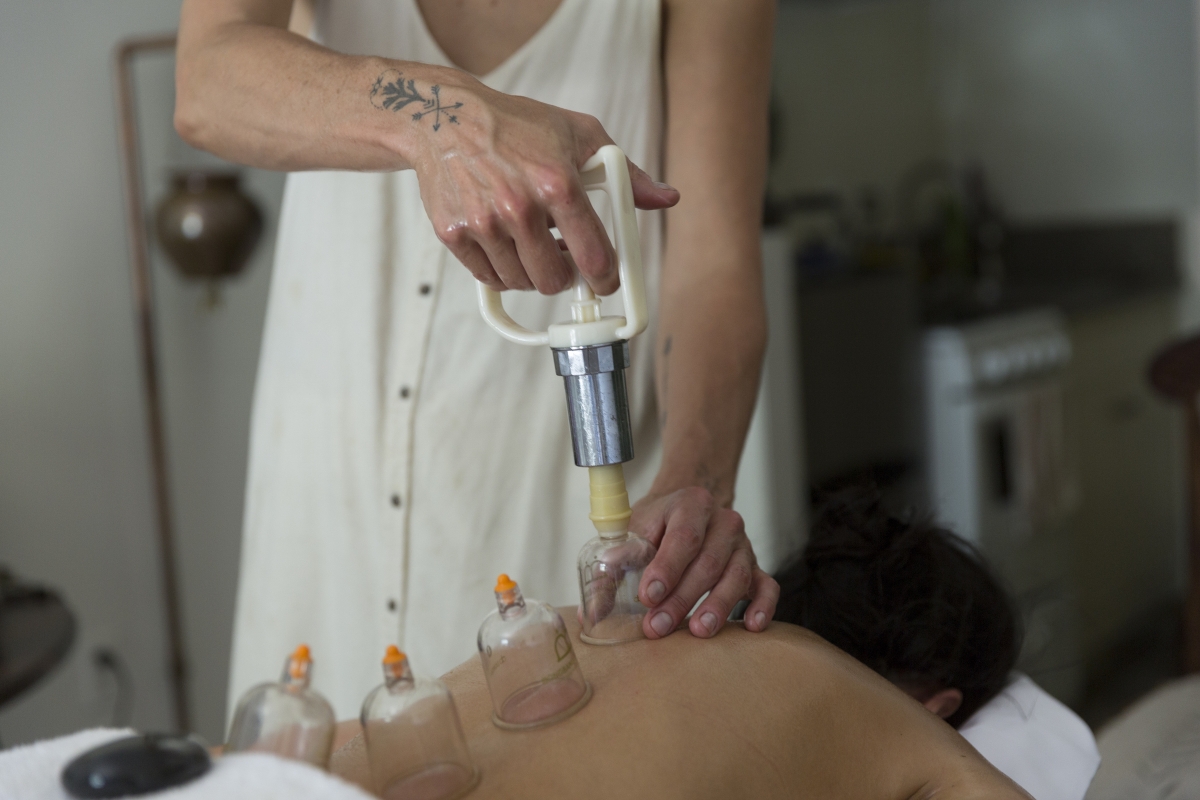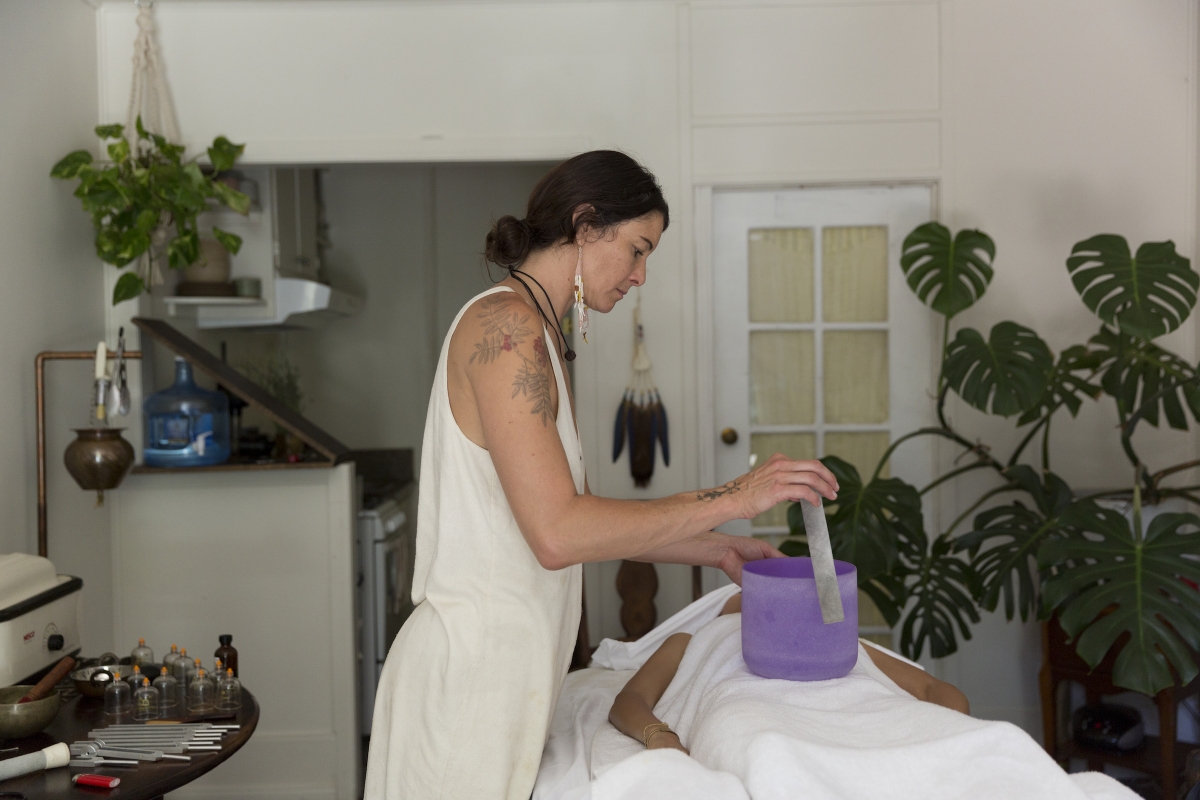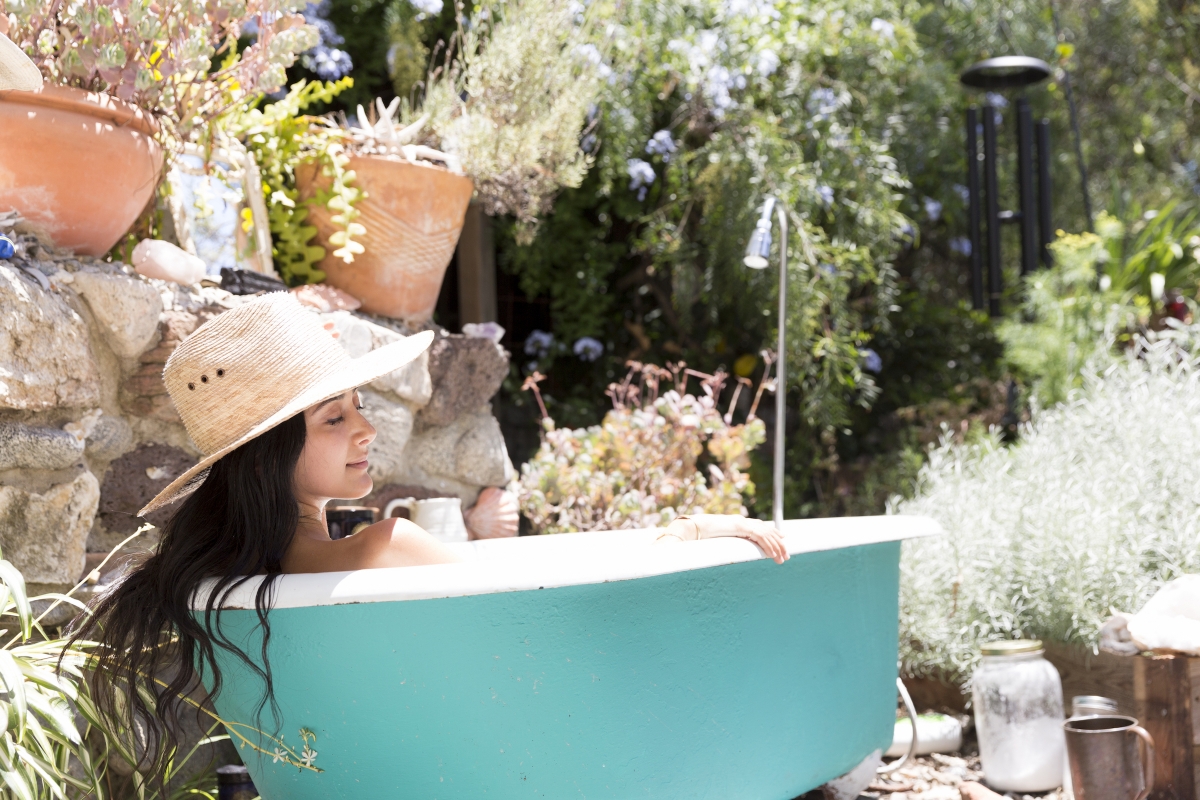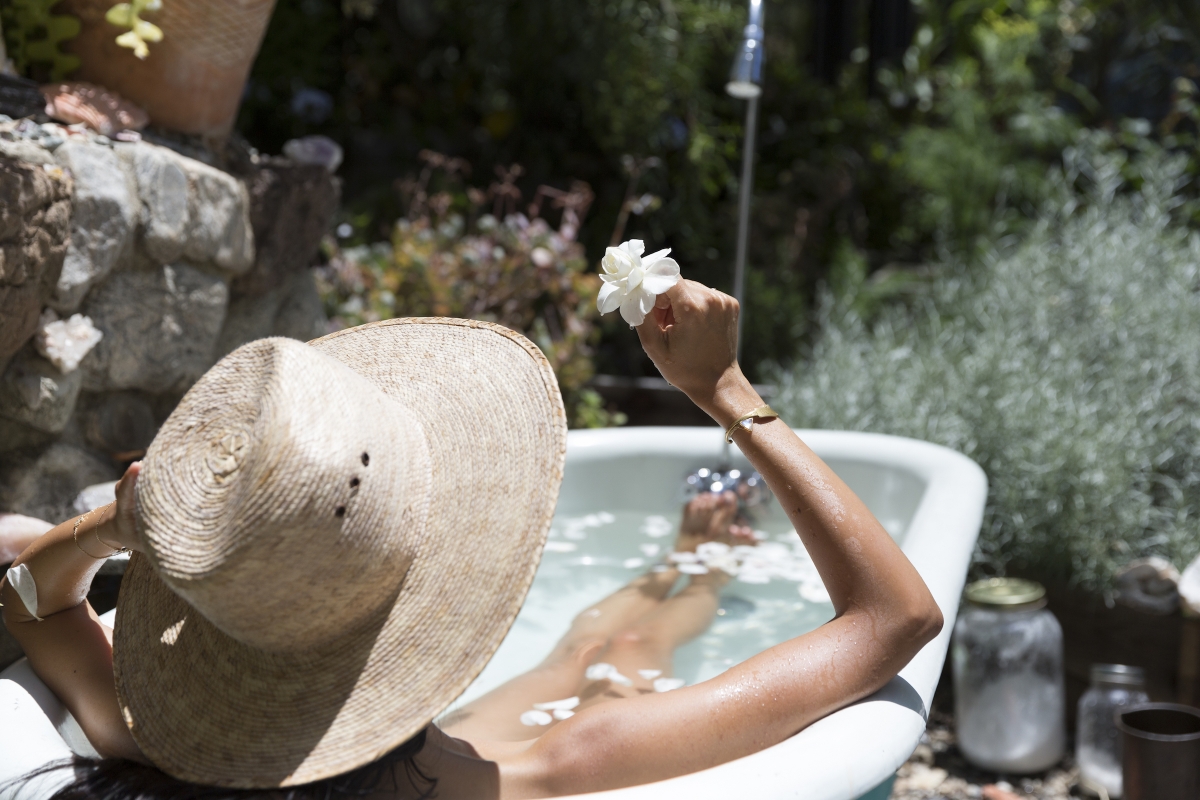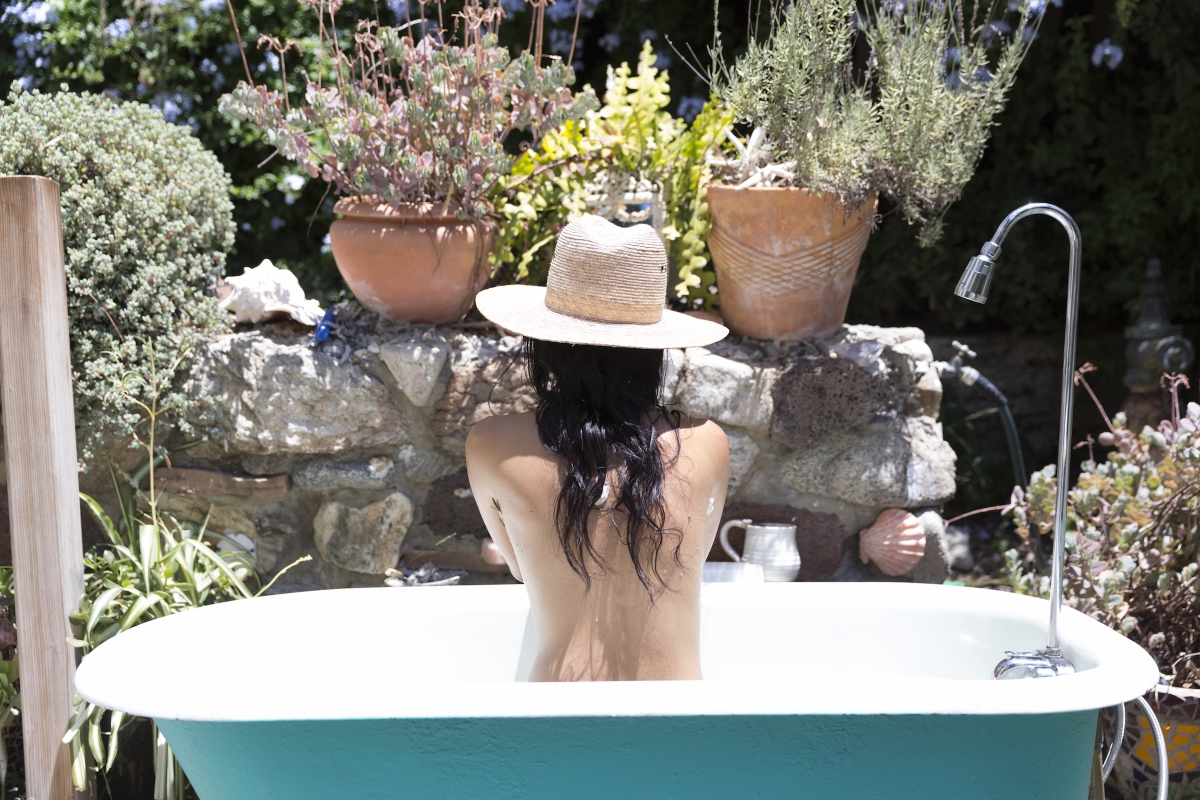 A session with Kari Jensen is a magical experience. Set among her nature-filled space in Laurel Canyon, this herbalist uses a mix of healing modalities to spread wellness.
Kari Jensen is the founder of Poppy & Someday, handcrafted California wares, herbal beauty blends and home decor for the conscious consumer. Made in Laurel Canyon, Kari is inspired by plants and their remarkable ability to heal and teach; she aims to invoke joy, calm, and healing with her line.
Kari's line Poppy & Someday features an evolving collection of organic body care products, each of which is comprised of a unique blend of constitutional ingredients that she personally handcrafts. Stepping into her workshop is like seeing a glowy scientist at work. Jars upon jars of ferments, oils a-brewing, and flowers evolving. Kari's product design process is rooted in the study of Ayurveda and Western Herbalism and focuses on native plant ingredients. Every ingredient she uses is organic and comes from Mother Earth (never contains any synthetics or preservatives).
Kari herself is an Herbalist and Ayurvedic practictioner. After years of studying herbalism, she combined her passion for plants with her love of gardening, wildcrafting and herbal medicine making to bring Poppy and Someday to life as a business. She offers wellness treatements alongside her homemade products, to offering healing.
Tara had a chance to experience her Ayurvedic Lymphatic Massage. This lymphatic-based massage technique is designed to drain excess heat, cold or toxins from the body, strengthen immunity and support everyone's journey towards balance. Through the use of hot rocks, steam, herbal-infused oils (cannabis infusion), Cranial Sacral therapy, cupping, tuning forks, crystal bowls, gua sha and aromatherapy, each treatment is customized to a client's individual needs. After this two hour treatment you can relax and soak in the garden tub filled with cleansing salts and flowers. And then continue your detox in the outside infrared sauna or relax in the hammock. Each client is gifted Poppy and Someday product and gua sha so they can continue their own self care at home. To say the least, this two and a half hour experience is deeply healing, relaxing, and transformative.
Kari also offers Shirodhara, an ancient Ayurvedic treatment known for its euphoric affects on the mind and entire nervous system. After preparing the head with a warm herbal infused oil, a stream of warm oil is poured continuously over the forehead. "Shiro" means head and "dhara" means flow, the result is a peaceful, relaxed and present mind. Benefits include a relief on tension, worry, fear and headache. Can relieve depression and regulate mood.
Poppy and Someday products are available online and can also be found in a variety of stores across the country. Kari is a wealth of glowy wellness knowledge, see how this calm and serene beauty GLOWS.
Poppy & Someday // www.poppyandsomeday.com
HOW THEY GLOW QUESTIONNAIRE
NAME: Kari Jansen
NICKNAME: Poppy
PROFESSION: Ayurvedic practitioner, Herbalist, Massage therapist, and owns Poppy and Someday (Herbal Bodycare Line)
WHERE DID YOU GROW UP? Michigan
WHERE DO YOU LIVE? Laurel Canyon in Los Angeles CA
WHEN YOU'RE EATING HEALTHY, WHAT IS A TYPICAL…
BREAKFAST: Living Tea ceremony and Banana Barley Bread from Grindstone Bakery
LUNCH: Mustard greens, dry roasted pumpkin seeds with olive oil and sea salt.
DINNER: Quinoa, Roasted chicken, potatoes and root veggies, and steamed Kale
SNACK: Yummy smoothie
WHAT ARE YOUR FAVORITE SPOTS/RESTAURANTS TO EAT HEALTHY? Gracias Madre in Hollywood, Elf in Echo Park, Kitchen Mouse in Highland Park, Gusta in Venice and Farmer and the Cook in Ojai.
WHAT IS YOUR FAVORITE INDULGENCE? Raw Chocolate
WHAT ARE YOUR FAVORITE SPOTS/RESTAURANTS TO INDULGE? Erewhon
WHAT WOULD BE YOUR LAST MEAL ON EARTH? Pizza from Napes Italy
WHAT IS THE BEST DISH YOU COOK/ YOUR FAVORITE RECIPE? I love to roast a whole chicken with root veggies and make a bone broth after.
WHERE DO YOU GROCERY SHOP? Erewhon and Farmer Markets
TOP 3 ITEMS YOU ALWAYS HAVE IN YOUR KITCHEN? Celtic Sea Salt, Bariana Olive oil, and Raw honey
WHAT IS YOUR FITNESS REGIMEN? (how often & what you do) I hike and walk a lot and take yoga class twice a week.
WHAT IS YOUR SKINCARE ROUTINE? (products, facials, etc) Self care is extremely important to me. I hope in my outside tub and salt scrub with my Poppy and Someday's Vyana salt scrub filled with warming invigorating spices. Then I hop into my infrared sauna and use my gua sha with Poppy and Someday's Canyon Sun Body oil. At least 3 times a day I put my Ojas face serum on and look renewed.
WHAT ARE YOUR FAVORITE MAKEUP/NATURAL BEAUTY PRODUCTS? I love using all my Poppy and Someday products as the base. The nourishing oils are super grounding for me. Then I use La Tierra Sagrada's treatment and salt spray for my hair. And RMS beauty for my makeup.
IF YOU WERE STRANDED ON A DESERT ISLAND, WHAT 3 PRODUCTS WOULD YOU TAKE WITH YOU? Sunscreen, Ojas Face Serum from Poppy and Someday and Gypsy Rose Toner Poppy and Someday.
WHAT PROFESSIONAL BEAUTY/HEALTH/FITNESS/SPIRITUAL GURUS DO YOU SWEAR BY? The plants
TOP 3 FAVORITE SONGS?
1. Ladies of the Canyon… Joni Mitchell 2. Scarlet Begonias… Grateful Dead 3. Something Fine… Jackson Browne
MOST-WATCHED MOVIE? Stealing Beauty
MOST LIFE-CHANGING BOOK? Mists of Avalon.. Marion Zimmer Bradley
FAVORITE SHOPS/BOUTIQUES? General Store, Midland, Individual Medley in Los Angeles and Atomic Garden in Oakland.
COOLEST PLACE YOU'VE EVER VISITED? India, Kerala, Morocco, and Barcelona, Spain.
FAVORITE HOTELS? Riad Watier in Essaouira, Morocco.
WHAT IS THE BEST GIFT YOU'VE EVER RECEIVED? Love
MOST PROFOUND HEALING EXPERIENCE YOU'VE EVER HAD? When I first experienced a Shirodhara in India on the beach. It relaxed me so deeply. I was in a beautiful meditative place.
WHO ARE YOUR MOST TRUSTED HEALERS? Deborah Hanekamp from Mama Medicine
WHAT IS THE BIGGEST LEARNING EXPERIENCE YOU'VE HAD TO FACE AND WHAT DID YOU TAKE AWAY FROM IT? Many learning experiences… But the one that pops up the most is traveling to India solo. I had to face my biggest fear, being alone
DESCRIBE YOUR PERFECT DAY. Waking up and walking Rowan, my 9 year old, and Sage, my Great Dane pup, to school. Then taking a yoga class. Rolling home to garden, throw some pottery and then take a tub outside and have a self care moment. Then making dinner for friends and Rowan.
WHAT IS YOUR MOST VALUABLE GLOW TIP/SECRET? Stay hydrated and use oil.
FAVORITE QUOTE? "Don't be afraid of your fears. They're there to let you know that something is worth it" -- C JoyBell C
WHAT ARE YOU GRATEFUL FOR? My life. Being a Mom. Owning my own business. Living among nature.
WHAT MAKES YOU GLOW? Love, Happiness, community and my beautiful son Rowan
Photography by: Jamie Arrigo